Event & Show Tickets
Pro Sport Tickets
College Sport Tickets
Helpful Pages
Secure Online Shopping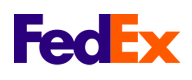 Tulsa Ticket Broker

Date/Time
EVENTS
Venue/City
Apr 24, 2020


Fri 8:00PM

Matilda - The Musical
Williams Theatre at Tulsa Performing Arts Center - Tulsa, OK
Apr 25, 2020


Sat 2:00PM

Matilda - The Musical
Williams Theatre at Tulsa Performing Arts Center - Tulsa, OK
Apr 25, 2020


Sat 8:00PM

Matilda - The Musical
Williams Theatre at Tulsa Performing Arts Center - Tulsa, OK
Apr 26, 2020


Sun 2:00PM

Matilda - The Musical
Williams Theatre at Tulsa Performing Arts Center - Tulsa, OK
Apr 28, 2020


Tue 7:00PM

Tulsa Drillers vs. Springfield Cardinals
ONEOK Field - Tulsa, OK
Apr 29, 2020


Wed 11:00AM

Tulsa Drillers vs. Springfield Cardinals
ONEOK Field - Tulsa, OK
Apr 30, 2020


Thu 7:00PM

Tulsa Drillers vs. Springfield Cardinals
ONEOK Field - Tulsa, OK
Apr 30, 2020


Thu 8:00PM

Matilda - The Musical
Williams Theatre at Tulsa Performing Arts Center - Tulsa, OK
May 1, 2020


Fri 7:30PM

Tulsa Opera: Emmeline
Chapman Music Hall at Tulsa Performing Arts Center - Tulsa, OK
May 1, 2020


Fri 8:00PM

Matilda - The Musical
Williams Theatre at Tulsa Performing Arts Center - Tulsa, OK
May 2, 2020


Sat 2:00PM

Matilda - The Musical
Williams Theatre at Tulsa Performing Arts Center - Tulsa, OK
May 2, 2020


Sat 7:00PM

FC Tulsa vs. Portland Timbers 2
ONEOK Field - Tulsa, OK
May 2, 2020


Sat 8:00PM

Matilda - The Musical
Williams Theatre at Tulsa Performing Arts Center - Tulsa, OK
May 3, 2020


Sun 2:00PM

Matilda - The Musical
Williams Theatre at Tulsa Performing Arts Center - Tulsa, OK
May 3, 2020


Sun 2:30PM

Tulsa Opera: Emmeline
Chapman Music Hall at Tulsa Performing Arts Center - Tulsa, OK
May 4, 2020


Mon 8:00PM

Tiny Stills & Bristol To Memory
The Vanguard - Tulsa, OK
May 5, 2020


Tue 7:00PM

Tulsa Drillers vs. Arkansas Travelers
ONEOK Field - Tulsa, OK
May 5, 2020


Tue 8:00PM

The Glorious Sons
The Vanguard - Tulsa, OK
May 6, 2020


Wed 11:00AM

Tulsa Drillers vs. Arkansas Travelers
ONEOK Field - Tulsa, OK
May 7, 2020


Thu 7:00PM

Tulsa Drillers vs. Arkansas Travelers
ONEOK Field - Tulsa, OK
May 7, 2020


Thu 7:30PM

Tulsa Ballet: Signature Series
Lorton Performance Center - Tulsa, OK
May 7, 2020


Thu 8:00PM

Blueface
Imperio Event Center - Tulsa, OK
May 8, 2020


Fri 3:00PM

Promcore
The Vanguard - Tulsa, OK
May 8, 2020


Fri 7:00PM

Tulsa Drillers vs. Northwest Arkansas Naturals
ONEOK Field - Tulsa, OK
May 8, 2020


Fri 7:30PM

Frozen Jr. The Musical
Williams Theatre at Tulsa Performing Arts Center - Tulsa, OK
May 8, 2020


Fri 7:30PM

Tulsa Ballet: Signature Series
Lorton Performance Center - Tulsa, OK
May 9, 2020


Sat 2:00PM

Shen Yun Performing Arts
Chapman Music Hall at Tulsa Performing Arts Center - Tulsa, OK
May 9, 2020


Sat 2:00PM

Frozen Jr. The Musical
Williams Theatre at Tulsa Performing Arts Center - Tulsa, OK
May 9, 2020


Sat 2:30PM

Tulsa Ballet: Signature Series
Lorton Performance Center - Tulsa, OK
May 9, 2020


Sat 7:00PM

Shen Yun Performing Arts
Chapman Music Hall at Tulsa Performing Arts Center - Tulsa, OK
May 9, 2020


Sat 7:00PM

Tulsa Drillers vs. Northwest Arkansas Naturals
ONEOK Field - Tulsa, OK
May 9, 2020


Sat 7:30PM

Frozen Jr. The Musical
Williams Theatre at Tulsa Performing Arts Center - Tulsa, OK
May 9, 2020


Sat 7:30PM

Tulsa Ballet: Signature Series
Lorton Performance Center - Tulsa, OK
May 10, 2020


Sun 1:00PM

Tulsa Drillers vs. Northwest Arkansas Naturals
ONEOK Field - Tulsa, OK
May 10, 2020


Sun 2:00PM

Frozen Jr. The Musical
Williams Theatre at Tulsa Performing Arts Center - Tulsa, OK
May 10, 2020


Sun 2:30PM

Tulsa Ballet: Signature Series
Lorton Performance Center - Tulsa, OK
May 10, 2020


Sun 7:30PM

Tulsa Ballet: Signature Series
Lorton Performance Center - Tulsa, OK
May 15, 2020


Fri 7:30PM

Arlo Guthrie
Chapman Music Hall at Tulsa Performing Arts Center - Tulsa, OK
May 15, 2020


Fri 8:00PM

Nelly
Paradise Cove At River Spirit - Tulsa, OK
May 16, 2020


Sat 7:00PM

FC Tulsa vs. Colorado Springs Switchbacks FC
ONEOK Field - Tulsa, OK
May 18, 2020


Mon 7:00PM

Tulsa Drillers vs. Frisco Roughriders
ONEOK Field - Tulsa, OK
May 19, 2020


Tue 11:00AM

Tulsa Drillers vs. Frisco Roughriders
ONEOK Field - Tulsa, OK
May 20, 2020


Wed 7:00PM

Tulsa Drillers vs. Frisco Roughriders
ONEOK Field - Tulsa, OK
May 20, 2020


Wed 7:30PM

Starset
Cains Ballroom - Tulsa, OK
May 21, 2020


Thu 7:00PM

Tulsa Drillers vs. Frisco Roughriders
ONEOK Field - Tulsa, OK
May 22, 2020


Fri 7:00PM

Tulsa Drillers vs. Corpus Christi Hooks
ONEOK Field - Tulsa, OK
May 23, 2020


Sat 7:00PM

Tulsa Drillers vs. Corpus Christi Hooks
ONEOK Field - Tulsa, OK
May 24, 2020


Sun 7:00PM

Tulsa Drillers vs. Corpus Christi Hooks
ONEOK Field - Tulsa, OK
May 28, 2020


Thu 8:00PM

Candlebox
Paradise Cove At River Spirit - Tulsa, OK
May 30, 2020


Sat 7:00PM

FC Tulsa vs. Tacoma Defiance
ONEOK Field - Tulsa, OK
Find Tickets, LLC Is Your World Wide Web Tulsa Ticket Brokers Agency For Any Major Event That Takes Place In Tulsa And The Encompassing Metro Area. We Have Tickets To Events Put On In Tulsa So Find Tickets,LLC Is Thought Of By Customers To Be One Of The Ticket Brokers In Tulsa. Including One Of The Greatest Fresh And Full Supply Of Event Tickets On The Internet For Tulsa Events That FindTicketsFast.com Is [Listed|Shown|When Possible Customers Punch In Ticket Brokers Tulsa. Our Agents Event Tickets Can Be Listed By Section & Price To Help You In Locating The Precise Event You Are Looking For Or Any Massive Event, Counting Sports, Concerts, And Theater You Desire To See In The Whole City And Surrounding Metro Area Of Tulsa.
Should You Have Some Questions About Tickets On Our Ticket Broker Tulsa Page, Or Anything About An Event Taking Place In Tulsa Please Call FindTicketsFast.com's Customer Service Area For Fresh Data, And General Info About Your Purchase From The Ticket Brokers Tulsa Web Page. Our Knowledgeable Staff Will Aid You With Your Ticket Booking Over The Telephone Or With A Couple Pushes Of The Mouse You Can Purchase Your Tickets From Our Tulsa Ticket Brokers Internet Page Over Our Encrypted Ticket Purchasing Software Using Up To Date Security Software Which Is Just As Safe As Buying Directly From Ticket Brokers In Tulsa That Are Affiliated With An Agency.
Hot Current Events Links
Tulsa Event Categories
As Well As Receiving Information From Our Ticket Broker Tulsa Event Page, Information Is Also Available From Our Patron Service Agent Staff Members. Our Employees Can Give You With Important Information About Event Dates, Seat #'s, Venue Charts As Well As Aid You Select The Perfect Seats If Your Not Familiar With A Certain Arena That Is Retailed By Tulsa Ticket Agencies. As Tulsa Ticket Brokers We Supply A Big Mixture Of Tulsa Event Tickets Which Include Premium, Sold Out, And Cheap Tickets That We Can Locate Tickets For Events In The City Area For Almost Everyone Wanting To Buy Tickets From A Ticket Brokers In Tulsa Agent Online Or Via The Phone. www.FindTicketsFast.com Is One Of The #1 Ticket Brokers Tulsa Event Agencies On The Web.
- Tulsa Ticket Broker Ordering Information -
- 2020 Tulsa Schedule Information -
- For More Cities And Events -

100% Buyer Guarantee

Customer Reviews
Wonderful Service!
Thank you for the great experience. We truly enjoyed the show. Thank you for making it all happen.
Will use again...
Great customer service + excellant prcing = very happy customer!