Event & Show Tickets
Pro Sport Tickets
College Sport Tickets
Helpful Pages
Secure Online Shopping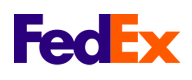 Oklahoma City Ticket Broker

Date/Time
EVENTS
Venue/City
Apr 25, 2020


Sat 6:30PM

Lil Baby & NBA Youngboy
Oklahoma City Zoo Amphitheatre - Oklahoma City, OK
Apr 29, 2020


Wed 7:05PM

Oklahoma City Dodgers vs. San Antonio Missions
Chickasaw Field at Bricktown - Oklahoma City, OK
Apr 30, 2020


Thu 7:05PM

Oklahoma City Dodgers vs. San Antonio Missions
Chickasaw Field at Bricktown - Oklahoma City, OK
May 1, 2020


Fri 7:05PM

Oklahoma City Dodgers vs. San Antonio Missions
Chickasaw Field at Bricktown - Oklahoma City, OK
May 1, 2020


Fri 8:00PM

Oklahoma City Philharmonic: Tony DeSare & Capathia Jenkins - Frank and Ella
Thelma Gaylord PAT At Civic Center Music Hall - Oklahoma City, OK
May 2, 2020


Sat 5:30PM

Cowboys of Color Rodeo
Jim Norick Arena - Oklahoma City, OK
May 2, 2020


Sat 6:05PM

Oklahoma City Dodgers vs. San Antonio Missions
Chickasaw Field at Bricktown - Oklahoma City, OK
May 2, 2020


Sat 8:00PM

Oklahoma City Philharmonic: Tony DeSare & Capathia Jenkins - Frank and Ella
Thelma Gaylord PAT At Civic Center Music Hall - Oklahoma City, OK
May 3, 2020


Sun 2:00PM

Oklahoma City Philharmonic: Peter and The Wolf
Thelma Gaylord PAT At Civic Center Music Hall - Oklahoma City, OK
May 3, 2020


Sun 2:05PM

Oklahoma City Dodgers vs. San Antonio Missions
Chickasaw Field at Bricktown - Oklahoma City, OK
May 7, 2020


Thu 7:30PM

Okilly Dokilly
89th Street Collective - Oklahoma City, OK
May 8, 2020


Fri 7:05PM

Oklahoma City Dodgers vs. Wichita Wind Surge
Chickasaw Field at Bricktown - Oklahoma City, OK
May 9, 2020


Sat 7:05PM

Oklahoma City Dodgers vs. Wichita Wind Surge
Chickasaw Field at Bricktown - Oklahoma City, OK
May 10, 2020


Sun 2:05PM

Oklahoma City Dodgers vs. Wichita Wind Surge
Chickasaw Field at Bricktown - Oklahoma City, OK
May 11, 2020


Mon 11:05AM

Oklahoma City Dodgers vs. Wichita Wind Surge
Chickasaw Field at Bricktown - Oklahoma City, OK
May 12, 2020


Tue 7:05PM

Oklahoma City Dodgers vs. Iowa Cubs
Chickasaw Field at Bricktown - Oklahoma City, OK
May 12, 2020


Tue 7:30PM

Charlie and The Chocolate Factory
Thelma Gaylord PAT At Civic Center Music Hall - Oklahoma City, OK
May 13, 2020


Wed 11:05AM

Oklahoma City Dodgers vs. Iowa Cubs
Chickasaw Field at Bricktown - Oklahoma City, OK
May 13, 2020


Wed 7:30PM

Charlie and The Chocolate Factory
Thelma Gaylord PAT At Civic Center Music Hall - Oklahoma City, OK
May 14, 2020


Thu 7:05PM

Oklahoma City Dodgers vs. Iowa Cubs
Chickasaw Field at Bricktown - Oklahoma City, OK
May 14, 2020


Thu 7:30PM

Charlie and The Chocolate Factory
Thelma Gaylord PAT At Civic Center Music Hall - Oklahoma City, OK
May 14, 2020


Thu 7:30PM

La Serva Padrona
CitySpace At Civic Center Music Hall - Oklahoma City, OK
May 15, 2020


Fri 7:05PM

Oklahoma City Dodgers vs. Iowa Cubs
Chickasaw Field at Bricktown - Oklahoma City, OK
May 15, 2020


Fri 7:30PM

La Serva Padrona
CitySpace At Civic Center Music Hall - Oklahoma City, OK
May 15, 2020


Fri 8:00PM

Charlie and The Chocolate Factory
Thelma Gaylord PAT At Civic Center Music Hall - Oklahoma City, OK
May 16, 2020


Sat 2:00PM

Charlie and The Chocolate Factory
Thelma Gaylord PAT At Civic Center Music Hall - Oklahoma City, OK
May 16, 2020


Sat 7:30PM

La Serva Padrona
CitySpace At Civic Center Music Hall - Oklahoma City, OK
May 16, 2020


Sat 8:00PM

Charlie and The Chocolate Factory
Thelma Gaylord PAT At Civic Center Music Hall - Oklahoma City, OK
May 17, 2020


Sun 1:30PM

Charlie and The Chocolate Factory
Thelma Gaylord PAT At Civic Center Music Hall - Oklahoma City, OK
May 17, 2020


Sun 2:00PM

La Serva Padrona
CitySpace At Civic Center Music Hall - Oklahoma City, OK
May 17, 2020


Sun 7:00PM

Charlie and The Chocolate Factory
Thelma Gaylord PAT At Civic Center Music Hall - Oklahoma City, OK
May 26, 2020


Tue 7:05PM

Oklahoma City Dodgers vs. Omaha Storm Chasers
Chickasaw Field at Bricktown - Oklahoma City, OK
May 27, 2020


Wed 7:05PM

Oklahoma City Dodgers vs. Omaha Storm Chasers
Chickasaw Field at Bricktown - Oklahoma City, OK
May 28, 2020


Thu 7:05PM

Oklahoma City Dodgers vs. Omaha Storm Chasers
Chickasaw Field at Bricktown - Oklahoma City, OK
May 29, 2020


Fri 7:05PM

Oklahoma City Dodgers vs. Omaha Storm Chasers
Chickasaw Field at Bricktown - Oklahoma City, OK
May 30, 2020


Sat 7:05PM

Oklahoma City Dodgers vs. Memphis Redbirds
Chickasaw Field at Bricktown - Oklahoma City, OK
May 31, 2020


Sun 2:05PM

Oklahoma City Dodgers vs. Memphis Redbirds
Chickasaw Field at Bricktown - Oklahoma City, OK
Jun 1, 2020


Mon 7:05PM

Oklahoma City Dodgers vs. Memphis Redbirds
Chickasaw Field at Bricktown - Oklahoma City, OK
Jun 2, 2020


Tue 7:05PM

Oklahoma City Dodgers vs. Memphis Redbirds
Chickasaw Field at Bricktown - Oklahoma City, OK
Jun 5, 2020


Fri 7:30PM

A Gentleman's Guide To Love And Murder
Freede Little Theatre At Civic Center Music Hall - Oklahoma City, OK
Jun 5, 2020


Fri 8:30PM

Chad Todd Band
Diamond Ballroom - Oklahoma City, OK
Jun 6, 2020


Sat 1:30PM

A Gentleman's Guide To Love And Murder
Freede Little Theatre At Civic Center Music Hall - Oklahoma City, OK
Jun 6, 2020


Sat 7:30PM

A Gentleman's Guide To Love And Murder
Freede Little Theatre At Civic Center Music Hall - Oklahoma City, OK
Jun 7, 2020


Sun 1:30PM

A Gentleman's Guide To Love And Murder
Freede Little Theatre At Civic Center Music Hall - Oklahoma City, OK
Jun 9, 2020


Tue 7:05PM

Oklahoma City Dodgers vs. Albuquerque Isotopes
Chickasaw Field at Bricktown - Oklahoma City, OK
Jun 9, 2020


Tue 7:30PM

Riverdance
Thelma Gaylord PAT At Civic Center Music Hall - Oklahoma City, OK
Jun 10, 2020


Wed 11:05AM

Oklahoma City Dodgers vs. Albuquerque Isotopes
Chickasaw Field at Bricktown - Oklahoma City, OK
Jun 10, 2020


Wed 7:30PM

Riverdance
Thelma Gaylord PAT At Civic Center Music Hall - Oklahoma City, OK
Jun 11, 2020


Thu 7:05PM

Oklahoma City Dodgers vs. Albuquerque Isotopes
Chickasaw Field at Bricktown - Oklahoma City, OK
Jun 11, 2020


Thu 7:30PM

Riverdance
Thelma Gaylord PAT At Civic Center Music Hall - Oklahoma City, OK
www.FindTicketsFast.com Is Your Online Oklahoma City Ticket Brokers Agent For Any Giant Event That Takes Place In Oklahoma City And The Encompassing Metropolitan Area. We Have Tickets To Events Booked In Oklahoma City So We Are Looked At By Many To Be One Of The Ticket Brokers In Oklahoma City. Using One Of The Most Current And Full Mixture Of Event Tickets On Online For Oklahoma City Events That We Are [Listed|Shown|When Potential Customers Search Ticket Brokers Oklahoma City. Our Agents Event Tickets Can Be Sorted By Section & Price To Assist You In Locating The Particular Event You Are Searching For Or Any Major Event, Comprising Theatre, Concerts, & Sports, You Desire To Watch In The Complete City And Nearby Metro Area Of Oklahoma City.
When You Have Any Concerns About Tickets On Our Ticket Broker Oklahoma City Page, Or Anything About An Event Going On In Oklahoma City Please Call FindTicketsFast.com's Guest Service Area For Up To Date Information, And Basic Information About Your Purchase From The Ticket Brokers Oklahoma City Site Page. Our Knowledgeable Reps. Can Aid You With Your Ticket Ordering By The Phone Or With A Couple Taps Of The Mouse You Can Purchase Your Tickets From Our Oklahoma City Ticket Brokers Webpage Website Page Over Our Encrypted Ticket Buying Software Using Modern Security Software Which Is Equally Secure As Booking Straight From Ticket Brokers In Oklahoma City That Are Affiliated With An Agency.
Hot Current Events Links
Oklahoma City Event Categories
In Addition To Getting Info From Our Ticket Broker Oklahoma City Event Website Page, Information Is Also Obtainable From Our Patron Service Agents. Our Reps. Can Provide You With Helpful Information About Venue Maps, Event Dates, & Seat Numbers As Well As Help You Choose The Perfect Seats If You're Not Acquainted With A Particular Venue That Is Sold By Oklahoma City Ticket Agencies. As Oklahoma City Ticket Brokers We Supply A Large Mixture Of Oklahoma City Event Tickets Which Include Cheap, Sold Out & Premium Tickets That We Can Find Tickets For Events In The Metro Area For Basically Anyone Looking To Book Tickets From A Ticket Brokers In Oklahoma City Agent Via The Web Or Via The Telephone. FindTicketsFast Is One Of The Main Ticket Brokers Oklahoma City Event Agencies On The Web.
- Oklahoma City Ticket Broker Ordering Information -
- 2020 Oklahoma City Schedule Information -
- For More Cities And Events -

100% Buyer Guarantee

Customer Reviews
Wonderful Service!
Thank you for the great experience. We truly enjoyed the show. Thank you for making it all happen.
Will use again...
Great customer service + excellant prcing = very happy customer!