Event & Show Tickets
Pro Sport Tickets
College Sport Tickets
Helpful Pages
Secure Online Shopping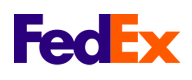 Reading Event Tickets

Date/Time
EVENTS
Venue/City
Apr 27, 2020


Mon 6:45PM

Reading Fightin Phils vs. Richmond Flying Squirrels
FirstEnergy Stadium - Reading - Reading, PA
Apr 28, 2020


Tue 6:45PM

Reading Fightin Phils vs. Richmond Flying Squirrels
FirstEnergy Stadium - Reading - Reading, PA
Apr 29, 2020


Wed 6:45PM

Reading Fightin Phils vs. Richmond Flying Squirrels
FirstEnergy Stadium - Reading - Reading, PA
May 7, 2020


Thu 6:45PM

Reading Fightin Phils vs. Harrisburg Senators
FirstEnergy Stadium - Reading - Reading, PA
May 8, 2020


Fri 7:10PM

Reading Fightin Phils vs. Harrisburg Senators
FirstEnergy Stadium - Reading - Reading, PA
May 9, 2020


Sat 6:15PM

Reading Fightin Phils vs. Harrisburg Senators
FirstEnergy Stadium - Reading - Reading, PA
May 10, 2020


Sun 2:15PM

Reading Fightin Phils vs. Harrisburg Senators
FirstEnergy Stadium - Reading - Reading, PA
May 11, 2020


Mon 6:45PM

Reading Fightin Phils vs. Trenton Thunder
FirstEnergy Stadium - Reading - Reading, PA
May 11, 2020


Mon 8:00PM

Wild Rivers & Allman Brown
Reverb - PA - Reading, PA
May 12, 2020


Tue 12:00PM

Reading Fightin Phils vs. Trenton Thunder
FirstEnergy Stadium - Reading - Reading, PA
May 13, 2020


Wed 9:45AM

Reading Fightin Phils vs. Trenton Thunder
FirstEnergy Stadium - Reading - Reading, PA
May 19, 2020


Tue 6:45PM

Reading Fightin Phils vs. New Hampshire Fisher Cats
FirstEnergy Stadium - Reading - Reading, PA
May 20, 2020


Wed 12:00PM

Reading Fightin Phils vs. New Hampshire Fisher Cats
FirstEnergy Stadium - Reading - Reading, PA
May 21, 2020


Thu 11:35AM

Reading Fightin Phils vs. New Hampshire Fisher Cats
FirstEnergy Stadium - Reading - Reading, PA
May 22, 2020


Fri 8:00PM

Marisela & Alvaro Torres
Santander Performing Arts Center - Reading, PA
May 29, 2020


Fri 7:10PM

Reading Fightin Phils vs. Akron Rubber Ducks
FirstEnergy Stadium - Reading - Reading, PA
May 30, 2020


Sat 6:45PM

Reading Fightin Phils vs. Akron Rubber Ducks
FirstEnergy Stadium - Reading - Reading, PA
May 31, 2020


Sun 2:15PM

Reading Fightin Phils vs. Akron Rubber Ducks
FirstEnergy Stadium - Reading - Reading, PA
Jun 2, 2020


Tue 7:10PM

Reading Fightin Phils vs. Altoona Curve
FirstEnergy Stadium - Reading - Reading, PA
Jun 3, 2020


Wed 7:10PM

Reading Fightin Phils vs. Altoona Curve
FirstEnergy Stadium - Reading - Reading, PA
Jun 4, 2020


Thu 7:10PM

Reading Fightin Phils vs. Altoona Curve
FirstEnergy Stadium - Reading - Reading, PA
Jun 4, 2020


Thu 7:30PM

Beautiful: The Carole King Musical
Santander Performing Arts Center - Reading, PA
Jun 5, 2020


Fri 6:00PM

Insane Clown Posse
Reverb - PA - Reading, PA
Jun 12, 2020


Fri 7:10PM

Reading Fightin Phils vs. Hartford Yard Goats
FirstEnergy Stadium - Reading - Reading, PA
Jun 12, 2020


Fri 8:00PM

Ricardo Montaner
Santander Arena - Reading, PA
Jun 13, 2020


Sat 6:45PM

Reading Fightin Phils vs. Hartford Yard Goats
FirstEnergy Stadium - Reading - Reading, PA
Jun 14, 2020


Sun 3:00PM

Spongebob - The Musical
Santander Performing Arts Center - Reading, PA
Jun 14, 2020


Sun 5:15PM

Reading Fightin Phils vs. Hartford Yard Goats
FirstEnergy Stadium - Reading - Reading, PA
Jun 16, 2020


Tue 7:10PM

Reading Fightin Phils vs. Richmond Flying Squirrels
FirstEnergy Stadium - Reading - Reading, PA
Jun 17, 2020


Wed 7:10PM

Reading Fightin Phils vs. Richmond Flying Squirrels
FirstEnergy Stadium - Reading - Reading, PA
Jun 18, 2020


Thu 7:10PM

Reading Fightin Phils vs. Richmond Flying Squirrels
FirstEnergy Stadium - Reading - Reading, PA
Jun 21, 2020


Sun 6:30PM

Fit For A King
Reverb - PA - Reading, PA
Jun 27, 2020


Sat 6:45PM

Reading Fightin Phils vs. Bowie Baysox
FirstEnergy Stadium - Reading - Reading, PA
Jun 28, 2020


Sun 5:15PM

Reading Fightin Phils vs. Bowie Baysox
FirstEnergy Stadium - Reading - Reading, PA
Jun 29, 2020


Mon 7:10PM

Reading Fightin Phils vs. Bowie Baysox
FirstEnergy Stadium - Reading - Reading, PA
Jun 30, 2020


Tue 7:10PM

Reading Fightin Phils vs. Richmond Flying Squirrels
FirstEnergy Stadium - Reading - Reading, PA
Jul 1, 2020


Wed 7:10PM

Reading Fightin Phils vs. Richmond Flying Squirrels
FirstEnergy Stadium - Reading - Reading, PA
Jul 2, 2020


Thu 7:10PM

Reading Fightin Phils vs. Richmond Flying Squirrels
FirstEnergy Stadium - Reading - Reading, PA
Jul 3, 2020


Fri 7:10PM

Reading Fightin Phils vs. Richmond Flying Squirrels
FirstEnergy Stadium - Reading - Reading, PA
Jul 7, 2020


Tue 7:10PM

Reading Fightin Phils vs. Portland Sea Dogs
FirstEnergy Stadium - Reading - Reading, PA
Jul 8, 2020


Wed 7:10PM

Reading Fightin Phils vs. Portland Sea Dogs
FirstEnergy Stadium - Reading - Reading, PA
Jul 9, 2020


Thu 11:35AM

Reading Fightin Phils vs. Portland Sea Dogs
FirstEnergy Stadium - Reading - Reading, PA
Jul 11, 2020


Sat 7:30PM

Kathleen Madigan
Santander Performing Arts Center - Reading, PA
Jul 14, 2020


Tue 6:00PM

Saliva, Powerman 5000, Adema & Flaw
Reverb - PA - Reading, PA
Jul 16, 2020


Thu 7:10PM

Reading Fightin Phils vs. Trenton Thunder
FirstEnergy Stadium - Reading - Reading, PA
Jul 17, 2020


Fri 7:10PM

Reading Fightin Phils vs. Trenton Thunder
FirstEnergy Stadium - Reading - Reading, PA
Jul 18, 2020


Sat 6:45PM

Reading Fightin Phils vs. Trenton Thunder
FirstEnergy Stadium - Reading - Reading, PA
Jul 19, 2020


Sun 2:15PM

Reading Fightin Phils vs. Trenton Thunder
FirstEnergy Stadium - Reading - Reading, PA
Jul 23, 2020


Thu 7:10PM

Reading Fightin Phils vs. New Hampshire Fisher Cats
FirstEnergy Stadium - Reading - Reading, PA
Jul 24, 2020


Fri 7:10PM

Reading Fightin Phils vs. New Hampshire Fisher Cats
FirstEnergy Stadium - Reading - Reading, PA
Jul 25, 2020


Sat 6:45PM

Reading Fightin Phils vs. New Hampshire Fisher Cats
FirstEnergy Stadium - Reading - Reading, PA
Jul 26, 2020


Sun 5:15PM

Reading Fightin Phils vs. New Hampshire Fisher Cats
FirstEnergy Stadium - Reading - Reading, PA
Jul 30, 2020


Thu 7:10PM

Reading Fightin Phils vs. Binghamton Rumble Ponies
FirstEnergy Stadium - Reading - Reading, PA
Jul 31, 2020


Fri 7:10PM

Reading Fightin Phils vs. Binghamton Rumble Ponies
FirstEnergy Stadium - Reading - Reading, PA
Aug 1, 2020


Sat 6:45PM

Reading Fightin Phils vs. Binghamton Rumble Ponies
FirstEnergy Stadium - Reading - Reading, PA
Aug 2, 2020


Sun 5:15PM

Reading Fightin Phils vs. Binghamton Rumble Ponies
FirstEnergy Stadium - Reading - Reading, PA
Aug 6, 2020


Thu 7:00PM

Christopher Cross
Santander Performing Arts Center - Reading, PA
Aug 7, 2020


Fri 7:10PM

Reading Fightin Phils vs. Erie Seawolves
FirstEnergy Stadium - Reading - Reading, PA
Aug 8, 2020


Sat 6:45PM

Reading Fightin Phils vs. Erie Seawolves
FirstEnergy Stadium - Reading - Reading, PA
Aug 9, 2020


Sun 5:15PM

Reading Fightin Phils vs. Erie Seawolves
FirstEnergy Stadium - Reading - Reading, PA
Aug 9, 2020


Sun 8:00PM

Maks & Val
Santander Performing Arts Center - Reading, PA
Aug 18, 2020


Tue 7:10PM

Reading Fightin Phils vs. Erie Seawolves
FirstEnergy Stadium - Reading - Reading, PA
Aug 18, 2020


Tue 7:30PM

Bethel Music
Santander Performing Arts Center - Reading, PA
Aug 19, 2020


Wed 7:10PM

Reading Fightin Phils vs. Erie Seawolves
FirstEnergy Stadium - Reading - Reading, PA
Aug 20, 2020


Thu 7:10PM

Reading Fightin Phils vs. Erie Seawolves
FirstEnergy Stadium - Reading - Reading, PA
Aug 23, 2020


Sun 8:00PM

Ted Nugent
Santander Performing Arts Center - Reading, PA
Aug 24, 2020


Mon 7:10PM

Reading Fightin Phils vs. Portland Sea Dogs
FirstEnergy Stadium - Reading - Reading, PA
Aug 25, 2020


Tue 7:10PM

Reading Fightin Phils vs. Portland Sea Dogs
FirstEnergy Stadium - Reading - Reading, PA
Aug 26, 2020


Wed 7:10PM

Reading Fightin Phils vs. Portland Sea Dogs
FirstEnergy Stadium - Reading - Reading, PA
Aug 27, 2020


Thu 7:10PM

Reading Fightin Phils vs. Akron Rubber Ducks
FirstEnergy Stadium - Reading - Reading, PA
Aug 28, 2020


Fri 7:10PM

Reading Fightin Phils vs. Akron Rubber Ducks
FirstEnergy Stadium - Reading - Reading, PA
Aug 29, 2020


Sat 6:45PM

Reading Fightin Phils vs. Akron Rubber Ducks
FirstEnergy Stadium - Reading - Reading, PA
Aug 30, 2020


Sun 2:15PM

Reading Fightin Phils vs. Akron Rubber Ducks
FirstEnergy Stadium - Reading - Reading, PA
Sep 2, 2020


Wed 7:30PM

Hillsong Worship
Santander Arena - Reading, PA
Sep 10, 2020


Thu 7:00PM

The Lacs & Demun Jones
Reverb - PA - Reading, PA
Sep 19, 2020


Sat TBA

Amorphis
Reverb - PA - Reading, PA
Sep 26, 2020


Sat 6:00PM

Eluveitie
Reverb - PA - Reading, PA
Sep 29, 2020


Tue 6:00PM

Nile
Reverb - PA - Reading, PA
Oct 7, 2020


Wed 7:30PM

Melissa Etheridge
Santander Performing Arts Center - Reading, PA
Oct 9, 2020


Fri 8:00PM

Almost Queen - A Tribute To Queen
Santander Performing Arts Center - Reading, PA
Oct 10, 2020


Sat 7:30PM

Theresa Caputo
Santander Performing Arts Center - Reading, PA
Oct 15, 2020


Thu 7:30PM

John Cleese
Santander Performing Arts Center - Reading, PA
Oct 23, 2020


Fri 8:00PM

Jackson Galaxy
Santander Performing Arts Center - Reading, PA
Oct 24, 2020


Sat 7:00PM

Tech N9ne
Reverb - PA - Reading, PA
Oct 25, 2020


Sun 5:00PM

Combichrist, King 810, A Killer's Confession & Heartsick
Reverb - PA - Reading, PA
Oct 25, 2020


Sun 7:00PM

Andrew Schulz - Comedian
Santander Performing Arts Center - Reading, PA
Oct 29, 2020


Thu 7:30PM

The Fab Four - The Ultimate Tribute
Santander Performing Arts Center - Reading, PA
Dec 6, 2020


Sun 7:30PM

Celtic Thunder
Santander Performing Arts Center - Reading, PA
Apr 9, 2021


Fri 7:00PM

Chris Botti
Santander Performing Arts Center - Reading, PA
Apr 10, 2021


Sat 6:00PM

30th Anniversary All-Star Celebration: Rick Braun, Peter White, Mindi Abair, Euge Groove & Nick Colionne
Santander Performing Arts Center - Reading, PA
Apr 16, 2021


Fri 6:00PM

Boney James
Scottish Rite Cathedral - Reading - Reading, PA
Apr 17, 2021


Sat 7:00PM

Boscovs Berks Jazz Fest: Tab Benoit
Berks Jazz Festival Grounds - Reading, PA
Apr 18, 2021


Sun 6:00PM

Brian Culbertson
Scottish Rite Cathedral - Reading - Reading, PA
Apr 8, 2070


Tue TBA

Trolls Live!
Santander Arena - Reading, PA
Apr 23, 2070


Wed TBA

Art Garfunkel
Santander Performing Arts Center - Reading, PA
Apr 24, 2070


Thu TBA

Candlebox
Reverb - PA - Reading, PA
Apr 28, 2070


Mon TBA

Alison Krauss
Santander Performing Arts Center - Reading, PA
Apr 29, 2070


Tue TBA

Peppa Pig
Santander Performing Arts Center - Reading, PA
May 16, 2070


Fri TBA

HellYeah, All That Remains & Butcher Babies
Reverb - PA - Reading, PA
< Prev 1 Next >
FindTicketsFast.com Is Your World Wide Web Reading Event Tickets 2020 Agent For Every Massive Thing That Is Done In Reading And The Close Urban Area. We Carry Event Tickets Reading Scheduled In The City So Find Tickets,LLC Is Called By Residents To Be Included In The Top Tickets To Events In Reading Agencies. With One Of The Best Up To Date And Full Inventory Of Tickets For Events In Reading On The Internet For The Metro Area That www.FindTicketsFast.com Is Shown Potential Customers Punch In They Are They're Searching For Seats In Their Area. Our Agencies Tickets Can Be Listed By Section & Price To Assist You In Finding The Precise Event You Are Searching For Or Any Massive Happening, Including Cheap, Last Minute, Discount, & Half Price Tickets To Events In Reading You Desire To Attend In The Complete City And Nearby Metro Area Of Reading.
If You Have Some Concerns About Tickets On Our Event Tickets Reading 2020 Page, Or Something About An Event In Reading Happening Around The Area Please Reach Out To FindTicketsFast's Visitor Service Dept. For Current Data, And Basic Info About Your Booking From The Reading Event Tickets 2020 Website Page. Our Trained Reps. Can Help You With Your Events For Reading Purchase Thru The Phone Or With A Few Presses Of The Mouse You Can Purchase Your Tickets For Reading Events Webpage Over Our Protected Ticket Securing Program Using Current Protective Software Which Is Equally Secure As Buying Directly From A Store Front In Reading That Are In An Agency.
Hot Current Events Links
Reading Event Categories
Besides Receiving Facts From www.FindTicketsFast.com's Event Tickets Reading Webpage, Details Is Likewise Offered From Our Customer Service Agency Employees. We Can Provide You With Useful Info About Seating Charts, Seat #'s & Event Dates In Addition To Help You Choose The Precise Seats If You Are Not Acquainted With A Particular Venue That Is Retailed By A Company. As Ticket Brokers We List A Large Assortment Of Reading Event Tickets Which Include Discount, Half Price, Last Minute & Cheap Tickets For Events In Reading That We Can Locate Tickets That Take Place In The City Area For Nearly Anybody Needing To Buy Tickets To Events In Reading Agent Online Or Over The Phone. Find Tickets, LLC Is 1 Of The Number One Reading Ticket Agencies On The Internet.
- Reading Event Ordering Information -
- 2020 Reading Event Schedule Information -
- For More Cities And Events -

100% Buyer Guarantee

Customer Reviews
Wonderful Service!
Thank you for the great experience. We truly enjoyed the show. Thank you for making it all happen.
Will use again...
Great customer service + excellant prcing = very happy customer!