Event & Show Tickets
Pro Sport Tickets
College Sport Tickets
Helpful Pages
Secure Online Shopping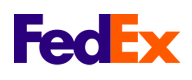 2020 US Open Tennis Tickets

Date/Time
EVENTS
Venue/City
Aug 29, 2020


Sat 1:00PM

US Open Arthur Ashe Kids' Day
Arthur Ashe Stadium - Flushing, NY
Aug 31, 2020


Mon TBA

US Open Tennis Championship: Grounds Pass - Monday Admission
National Tennis Center - Flushing, NY
Aug 31, 2020


Mon 11:00AM

US Open Tennis Championship: Grandstand Session 1 - Men's/Women's 1st Round
Grandstand Stadium at National Tennis Center - Flushing, NY
Aug 31, 2020


Mon 11:00AM

US Open Tennis Championship: Armstrong Stadium - Session 1
Louis Armstrong Stadium - Flushing, NY
Aug 31, 2020


Mon 12:00PM

US Open Tennis Championship: Session 1 - Men's/Women's 1st Round
Arthur Ashe Stadium - Flushing, NY
Aug 31, 2020


Mon 7:00PM

US Open Tennis Championship: Armstrong Stadium - Session 2
Louis Armstrong Stadium - Flushing, NY
Aug 31, 2020


Mon 7:00PM

US Open Tennis Championship: Session 2 - Men's/Women's 1st Round
Arthur Ashe Stadium - Flushing, NY
Sep 1, 2020


Tue TBA

US Open Tennis Championship: Grounds Pass - Tuesday Admission
National Tennis Center - Flushing, NY
Sep 1, 2020


Tue 11:00AM

US Open Tennis Championship: Grandstand Session 3 - Men's/Women's 1st Round
Grandstand Stadium at National Tennis Center - Flushing, NY
Sep 1, 2020


Tue 11:00AM

US Open Tennis Championship: Armstrong Stadium - Session 3
Louis Armstrong Stadium - Flushing, NY
Sep 1, 2020


Tue 12:00PM

US Open Tennis Championship: Session 3 - Men's/Women's 1st Round
Arthur Ashe Stadium - Flushing, NY
Sep 1, 2020


Tue 7:00PM

US Open Tennis Championship: Armstrong Stadium - Session 4
Louis Armstrong Stadium - Flushing, NY
Sep 1, 2020


Tue 7:00PM

US Open Tennis Championship: Session 4 - Men's/Women's 1st Round
Arthur Ashe Stadium - Flushing, NY
Sep 2, 2020


Wed TBA

US Open Tennis Championship: Grounds Pass - Wednesday Admission
National Tennis Center - Flushing, NY
Sep 2, 2020


Wed 11:00AM

US Open Tennis Championship: Grandstand Session 5 - Men's/Women's 2nd Round
Grandstand Stadium at National Tennis Center - Flushing, NY
Sep 2, 2020


Wed 11:00AM

US Open Tennis Championship: Armstrong Stadium - Session 5
Louis Armstrong Stadium - Flushing, NY
Sep 2, 2020


Wed 12:00PM

US Open Tennis Championship: Session 5 - Men's/Women's 2nd Round
Arthur Ashe Stadium - Flushing, NY
Sep 2, 2020


Wed 7:00PM

US Open Tennis Championship: Armstrong Stadium - Session 6
Louis Armstrong Stadium - Flushing, NY
Sep 2, 2020


Wed 7:00PM

US Open Tennis Championship: Session 6 - Men's/Women's 2nd Round
Arthur Ashe Stadium - Flushing, NY
Sep 3, 2020


Thu 11:00AM

US Open Tennis Championship: Grandstand Session 7 - Men's/Women's 2nd Round
Grandstand Stadium at National Tennis Center - Flushing, NY
Sep 3, 2020


Thu 11:00AM

US Open Tennis Championship: Grounds Pass - Thursday Admission
National Tennis Center - Flushing, NY
Sep 3, 2020


Thu 11:00AM

US Open Tennis Championship: Armstrong Stadium - Session 7
Louis Armstrong Stadium - Flushing, NY
Sep 3, 2020


Thu 12:00PM

US Open Tennis Championship: Session 7 - Men's/Women's 2nd Round
Arthur Ashe Stadium - Flushing, NY
Sep 3, 2020


Thu 7:00PM

US Open Tennis Championship: Armstrong Stadium - Session 8
Louis Armstrong Stadium - Flushing, NY
Sep 3, 2020


Thu 7:00PM

US Open Tennis Championship: Session 8 - Men's/Women's 2nd Round
Arthur Ashe Stadium - Flushing, NY
Sep 4, 2020


Fri 11:00AM

US Open Tennis Championship: Grandstand Session 9 - Men's/Women's 3rd Round
Grandstand Stadium at National Tennis Center - Flushing, NY
Sep 4, 2020


Fri 11:00AM

US Open Tennis Championship: Grounds Pass - Friday Admission
National Tennis Center - Flushing, NY
Sep 4, 2020


Fri 11:00AM

US Open Tennis Championship: Armstrong Stadium - Session 9
Louis Armstrong Stadium - Flushing, NY
Sep 4, 2020


Fri 12:00PM

US Open Tennis Championship: Session 9 - Men's/Women's 3rd Round
Arthur Ashe Stadium - Flushing, NY
Sep 4, 2020


Fri 7:00PM

US Open Tennis Championship: Armstrong Stadium - Session 10
Louis Armstrong Stadium - Flushing, NY
Sep 4, 2020


Fri 7:00PM

US Open Tennis Championship: Session 10 - Men's/Women's 3rd Round
Arthur Ashe Stadium - Flushing, NY
Sep 5, 2020


Sat 11:00AM

US Open Tennis Championship: Grandstand Session 11 - Men's/Women's 3rd Round
Grandstand Stadium at National Tennis Center - Flushing, NY
Sep 5, 2020


Sat 11:00AM

US Open Tennis Championship: Armstrong Stadium - Session 11
Louis Armstrong Stadium - Flushing, NY
Sep 5, 2020


Sat 11:00AM

US Open Tennis Championship: Grounds Pass - Saturday Admission
National Tennis Center - Flushing, NY
Sep 5, 2020


Sat 12:00PM

US Open Tennis Championship: Session 11 - Men's/Women's 3rd Round
Arthur Ashe Stadium - Flushing, NY
FindTicketsFast.com Should Be Your Online Connection For US Open Tennis 2020 Tickets. We Offer Such A Large Selection And Lower Prices On US Open Tennis 2020 Dates That It Would Be Hard For The Public To Find Cheaper Tickets Anywhere Out There In Our Industry. No Matter Where It Takes Place You Can Be Rest Assured That We At FindTicketsFast.com Will Always Find A Way To Be The Low Price Leader On US Open Tennis Tickets 2020 Event. Along With Having The Cheapest Prices We Offer Also One Of The Largest Selection Of 2020 US Open Tennis Tickets Which Include All The 2020 US Open Tennis Dates That Exist For That Tournament.
Hot Current Events Links
During The Purchase Of Your US Open Tennis Tickets 2020 Tournament Session You Find That You Have Some Questions That You Need Answered Before You Make Your Purchase Please Feel Free To Contact Our Customer Service Dept. They Are Open 7 Days A Week 365 Days A Year From 7 AM - Midnight To Answer Any US Open Tennis 2020 Tickets Questions You Might Have. If You Need Help With A Particular Group Of US Open Tennis 2020 Dates Or Just A Single Date Rest Assured They Can Help You Out. They Are Very Knowledgeable About The Event And Can Even Discuss The US Open Tennis Schedule Along With Explaining How To Purchase Process Takes Place To Buy 2020 US Open Tennis Tickets. The Customer Service Staff Can Also Assist You In Understanding On How To Ready The Venue Map So You Can Locate The Different Tickets You Comparing. Once You Decide On The Tickets You Want And Are Ready To Buy They Can Also Take Your Order Over The Phone.
Pro Tennis Events Links
If You Are Interested In Seeing What US Open Tennis 2020 Tickets We Have Available Please Click On The Specific 2020 US Open Tennis Dates That You Are Interested. Once You Do This The Next Page Of The Website Will Show You A Listing Of The Tickets Along With A Venue Map Of The Place Where The Event Will Take Place. This Will Help Aid You In Selecting The US Open Tennis Tickets 2020 That Best Fits What You Are Looking For. Another Helpful Tool Is the Feature That You Can Sort The 2020 US Open Tennis Tickets By Price, Section, Row, And Quantity So It Will Speed Up The Process Of Selecting Tickets Since We Usually Have Such A Large Selection of Tickets For All The US Open Tennis 2020 Dates. Once You Select The Tickets You Want Simple Click The Buy Button And Start The Secure Online Buying Process. Schedules for the entire list of show and US Open Tennis by dates for the different US Open Tennis Tournament in the United State, Canada, and worldwide. FindTicketsFast.com Is One Of The Number One Providers For US Open Tennis Tickets On The Internet.
- US Open Tennis Ordering Information -
- 2020 US Open Tennis Schedules Information -
- For More Pro US Open Tennis Tickets And Events -

100% Buyer Guarantee

Customer Reviews
Wonderful Service!
Thank you for the great experience. We truly enjoyed the show. Thank you for making it all happen.
Will use again...
Great customer service + excellant prcing = very happy customer!