Event & Show Tickets
Pro Sport Tickets
College Sport Tickets
Helpful Pages
Secure Online Shopping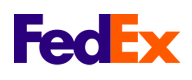 Phoenix Race Tickets

Date/Time
EVENTS
Venue/City
Oct 20, 2017


Fri 7:00PM

Phoenix Suns vs. Los Angeles Lakers
Talking Stick Resort Arena - Phoenix, AZ
Oct 23, 2017


Mon 7:00PM

Phoenix Suns vs. Sacramento Kings
Talking Stick Resort Arena - Phoenix, AZ
Oct 25, 2017


Wed 7:00PM

Phoenix Suns vs. Utah Jazz
Talking Stick Resort Arena - Phoenix, AZ
Oct 28, 2017


Sat TBA

PARKING: Arizona State Sun Devils vs. USC Trojans
Sun Devil Stadium Parking Lots - Phoenix, AZ
Oct 28, 2017


Sat 7:00PM

The Harlem Globetrotters
Grand Canyon University Arena - Phoenix, AZ
Oct 28, 2017


Sat 7:45PM

Arizona State Sun Devils vs. USC Trojans
Sun Devil Stadium - Phoenix, AZ
Nov 2, 2017


Thu 7:00PM

Exhibition: Grand Canyon Antelopes vs. TBD
Grand Canyon University Arena - Phoenix, AZ
Nov 4, 2017


Sat TBA

Arizona State Sun Devils vs. Colorado Buffaloes
Sun Devil Stadium - Phoenix, AZ
Nov 4, 2017


Sat TBA

PARKING: Arizona State Sun Devils vs. Colorado Buffaloes
Sun Devil Stadium Parking Lots - Phoenix, AZ
Nov 6, 2017


Mon 7:00PM

Phoenix Suns vs. Brooklyn Nets
Talking Stick Resort Arena - Phoenix, AZ
Nov 8, 2017


Wed 7:00PM

Phoenix Suns vs. Miami Heat
Talking Stick Resort Arena - Phoenix, AZ
Nov 9, 2017


Thu 7:30PM

WWE: NXT Live
Comerica Theatre - Phoenix, AZ
Nov 10, 2017


Fri 7:00PM

Phoenix Suns vs. Orlando Magic
Talking Stick Resort Arena - Phoenix, AZ
Nov 10, 2017


Fri 7:00PM

Grand Canyon Antelopes vs. Florida A&M Rattlers
Grand Canyon University Arena - Phoenix, AZ
Nov 11, 2017


Sat 7:00PM

Phoenix Suns vs. Minnesota Timberwolves
Talking Stick Resort Arena - Phoenix, AZ
Nov 13, 2017


Mon 7:00PM

Phoenix Suns vs. Los Angeles Lakers
Talking Stick Resort Arena - Phoenix, AZ
Nov 13, 2017


Mon 7:00PM

Grand Canyon Antelopes vs. Robert Morris College Eagles
Grand Canyon University Arena - Phoenix, AZ
Nov 16, 2017


Thu 8:30PM

Phoenix Suns vs. Houston Rockets
Talking Stick Resort Arena - Phoenix, AZ
Nov 18, 2017


Sat 6:00PM

Iron Boy MMA
Celebrity Theatre - AZ - Phoenix, AZ
Nov 18, 2017


Sat 7:00PM

Grand Canyon Antelopes vs. Arkansas-Little Rock Trojans
Grand Canyon University Arena - Phoenix, AZ
Nov 19, 2017


Sun 6:00PM

Phoenix Suns vs. Chicago Bulls
Talking Stick Resort Arena - Phoenix, AZ
Nov 20, 2017


Mon 7:00PM

Grand Canyon Antelopes vs. Norfolk State Spartans
Grand Canyon University Arena - Phoenix, AZ
Nov 22, 2017


Wed 7:00PM

Phoenix Suns vs. Milwaukee Bucks
Talking Stick Resort Arena - Phoenix, AZ
Nov 24, 2017


Fri 7:00PM

Phoenix Suns vs. New Orleans Pelicans
Talking Stick Resort Arena - Phoenix, AZ
Nov 25, 2017


Sat TBA

Arizona State Sun Devils vs. Arizona Wildcats
Sun Devil Stadium - Phoenix, AZ
Nov 25, 2017


Sat TBA

PARKING: Arizona State Sun Devils vs. Arizona Wildcats
Sun Devil Stadium Parking Lots - Phoenix, AZ
Nov 25, 2017


Sat 7:00PM

Grand Canyon Antelopes vs. San Diego Toreros
Grand Canyon University Arena - Phoenix, AZ
Dec 2, 2017


Sat 7:00PM

Grand Canyon Antelopes vs. UC Riverside Highlanders
Grand Canyon University Arena - Phoenix, AZ
Dec 5, 2017


Tue 7:00PM

Arizona Wildcats vs. Texas A&M Aggies & Grand Canyon Antelopes vs. St. Johns Red Storm
Talking Stick Resort Arena - Phoenix, AZ
Dec 7, 2017


Thu 7:00PM

Phoenix Suns vs. Washington Wizards
Talking Stick Resort Arena - Phoenix, AZ
Dec 9, 2017


Sat 7:00PM

Phoenix Suns vs. San Antonio Spurs
Talking Stick Resort Arena - Phoenix, AZ
Dec 9, 2017


Sat 7:00PM

Grand Canyon Antelopes vs. Grambling State Tigers
Grand Canyon University Arena - Phoenix, AZ
Dec 11, 2017


Mon 7:00PM

Grand Canyon Antelopes vs. North Carolina Central Eagles
Grand Canyon University Arena - Phoenix, AZ
Dec 13, 2017


Wed 7:00PM

Phoenix Suns vs. Toronto Raptors
Talking Stick Resort Arena - Phoenix, AZ
Dec 18, 2017


Mon 7:00PM

Grand Canyon Antelopes vs. Mississippi Valley Delta Devils
Grand Canyon University Arena - Phoenix, AZ
Dec 21, 2017


Thu 7:00PM

Phoenix Suns vs. Memphis Grizzlies
Talking Stick Resort Arena - Phoenix, AZ
Dec 21, 2017


Thu 7:00PM

Grand Canyon Antelopes vs. Longwood Lancers
Grand Canyon University Arena - Phoenix, AZ
Dec 23, 2017


Sat 7:00PM

Phoenix Suns vs. Minnesota Timberwolves
Talking Stick Resort Arena - Phoenix, AZ
Dec 26, 2017


Tue 7:00PM

Phoenix Suns vs. Memphis Grizzlies
Talking Stick Resort Arena - Phoenix, AZ
Dec 26, 2017


Tue 7:00PM

Cactus Bowl
Chase Field - Phoenix, AZ
Dec 31, 2017


Sun 6:00PM

Phoenix Suns vs. Philadelphia 76ers
Talking Stick Resort Arena - Phoenix, AZ
Jan 2, 2018


Tue 7:00PM

Phoenix Suns vs. Atlanta Hawks
Talking Stick Resort Arena - Phoenix, AZ
Jan 7, 2018


Sun 6:00PM

Phoenix Suns vs. Oklahoma City Thunder
Talking Stick Resort Arena - Phoenix, AZ
Jan 11, 2018


Thu 7:00PM

Grand Canyon Antelopes vs. New Mexico State Aggies
Grand Canyon University Arena - Phoenix, AZ
Jan 12, 2018


Fri 8:30PM

Phoenix Suns vs. Houston Rockets
Talking Stick Resort Arena - Phoenix, AZ
Jan 13, 2018


Sat 7:00PM

Grand Canyon Antelopes vs. University of Texas-Rio Grande Valley
Grand Canyon University Arena - Phoenix, AZ
Jan 14, 2018


Sun 6:00PM

Phoenix Suns vs. Indiana Pacers
Talking Stick Resort Arena - Phoenix, AZ
Jan 23, 2018


Tue 7:00PM

Grand Canyon Antelopes vs. William Jessup Warriors
Grand Canyon University Arena - Phoenix, AZ
Jan 26, 2018


Fri 7:00PM

Phoenix Suns vs. New York Knicks
Talking Stick Resort Arena - Phoenix, AZ
Jan 31, 2018


Wed 8:30PM

Phoenix Suns vs. Dallas Mavericks
Talking Stick Resort Arena - Phoenix, AZ
Feb 1, 2018


Thu 7:00PM

Grand Canyon Antelopes vs. Missouri-Kansas City Kangaroos
Grand Canyon University Arena - Phoenix, AZ
Feb 2, 2018


Fri 7:00PM

Phoenix Suns vs. Utah Jazz
Talking Stick Resort Arena - Phoenix, AZ
Feb 3, 2018


Sat 7:00PM

Grand Canyon Antelopes vs. Chicago State Cougars
Grand Canyon University Arena - Phoenix, AZ
Feb 4, 2018


Sun 1:00PM

Phoenix Suns vs. Charlotte Hornets
Talking Stick Resort Arena - Phoenix, AZ
Feb 7, 2018


Wed 8:30PM

Phoenix Suns vs. San Antonio Spurs
Talking Stick Resort Arena - Phoenix, AZ
Feb 10, 2018


Sat 7:00PM

Phoenix Suns vs. Denver Nuggets
Talking Stick Resort Arena - Phoenix, AZ
Feb 22, 2018


Thu 7:00PM

Grand Canyon Antelopes vs. Seattle University Redhawks
Grand Canyon University Arena - Phoenix, AZ
Feb 23, 2018


Fri 7:00PM

Phoenix Suns vs. Los Angeles Clippers
Talking Stick Resort Arena - Phoenix, AZ
Feb 24, 2018


Sat 7:00PM

Phoenix Suns vs. Portland Trail Blazers
Talking Stick Resort Arena - Phoenix, AZ
Feb 24, 2018


Sat 7:00PM

Grand Canyon Antelopes vs. Utah Valley State Wolverines
Grand Canyon University Arena - Phoenix, AZ
Mar 2, 2018


Fri 7:00PM

Phoenix Suns vs. Oklahoma City Thunder
Talking Stick Resort Arena - Phoenix, AZ
Mar 3, 2018


Sat 7:00PM

Grand Canyon Antelopes vs. CSU Bakersfield Roadrunners
Grand Canyon University Arena - Phoenix, AZ
Mar 13, 2018


Tue 7:00PM

Phoenix Suns vs. Cleveland Cavaliers
Talking Stick Resort Arena - Phoenix, AZ
Mar 17, 2018


Sat 7:00PM

Phoenix Suns vs. Golden State Warriors
Talking Stick Resort Arena - Phoenix, AZ
Mar 20, 2018


Tue 7:00PM

Phoenix Suns vs. Detroit Pistons
Talking Stick Resort Arena - Phoenix, AZ
Mar 26, 2018


Mon 7:00PM

Phoenix Suns vs. Boston Celtics
Talking Stick Resort Arena - Phoenix, AZ
Mar 28, 2018


Wed 7:00PM

Phoenix Suns vs. Los Angeles Clippers
Talking Stick Resort Arena - Phoenix, AZ
Mar 29, 2018


Thu 7:10PM

Arizona Diamondbacks vs. Colorado Rockies
Chase Field - Phoenix, AZ
Mar 30, 2018


Fri 6:40PM

Arizona Diamondbacks vs. Colorado Rockies
Chase Field - Phoenix, AZ
Mar 31, 2018


Sat 5:10PM

Arizona Diamondbacks vs. Colorado Rockies
Chase Field - Phoenix, AZ
Apr 2, 2018


Mon 6:40PM

Arizona Diamondbacks vs. Los Angeles Dodgers
Chase Field - Phoenix, AZ
Apr 3, 2018


Tue 6:40PM

Arizona Diamondbacks vs. Los Angeles Dodgers
Chase Field - Phoenix, AZ
Apr 3, 2018


Tue 7:00PM

Phoenix Suns vs. Sacramento Kings
Talking Stick Resort Arena - Phoenix, AZ
Apr 4, 2018


Wed 12:40PM

Arizona Diamondbacks vs. Los Angeles Dodgers
Chase Field - Phoenix, AZ
Apr 6, 2018


Fri 7:00PM

Phoenix Suns vs. New Orleans Pelicans
Talking Stick Resort Arena - Phoenix, AZ
Apr 8, 2018


Sun 6:00PM

Phoenix Suns vs. Golden State Warriors
Talking Stick Resort Arena - Phoenix, AZ
Apr 17, 2018


Tue 6:40PM

Arizona Diamondbacks vs. San Francisco Giants
Chase Field - Phoenix, AZ
Apr 18, 2018


Wed 6:40PM

Arizona Diamondbacks vs. San Francisco Giants
Chase Field - Phoenix, AZ
Apr 19, 2018


Thu 6:40PM

Arizona Diamondbacks vs. San Francisco Giants
Chase Field - Phoenix, AZ
Apr 20, 2018


Fri 6:40PM

Arizona Diamondbacks vs. San Diego Padres
Chase Field - Phoenix, AZ
Apr 21, 2018


Sat 5:10PM

Arizona Diamondbacks vs. San Diego Padres
Chase Field - Phoenix, AZ
Apr 22, 2018


Sun 1:10PM

Arizona Diamondbacks vs. San Diego Padres
Chase Field - Phoenix, AZ
Apr 30, 2018


Mon 6:40PM

Arizona Diamondbacks vs. Los Angeles Dodgers
Chase Field - Phoenix, AZ
May 1, 2018


Tue 6:40PM

Arizona Diamondbacks vs. Los Angeles Dodgers
Chase Field - Phoenix, AZ
May 2, 2018


Wed 6:40PM

Arizona Diamondbacks vs. Los Angeles Dodgers
Chase Field - Phoenix, AZ
May 3, 2018


Thu 12:40PM

Arizona Diamondbacks vs. Los Angeles Dodgers
Chase Field - Phoenix, AZ
May 4, 2018


Fri 6:40PM

Arizona Diamondbacks vs. Houston Astros
Chase Field - Phoenix, AZ
May 5, 2018


Sat 5:10PM

Arizona Diamondbacks vs. Houston Astros
Chase Field - Phoenix, AZ
May 6, 2018


Sun 1:10PM

Arizona Diamondbacks vs. Houston Astros
Chase Field - Phoenix, AZ
May 10, 2018


Thu 6:40PM

Arizona Diamondbacks vs. Washington Nationals
Chase Field - Phoenix, AZ
May 11, 2018


Fri 6:40PM

Arizona Diamondbacks vs. Washington Nationals
Chase Field - Phoenix, AZ
May 12, 2018


Sat 5:10PM

Arizona Diamondbacks vs. Washington Nationals
Chase Field - Phoenix, AZ
May 13, 2018


Sun 1:10PM

Arizona Diamondbacks vs. Washington Nationals
Chase Field - Phoenix, AZ
May 14, 2018


Mon 6:40PM

Arizona Diamondbacks vs. Milwaukee Brewers
Chase Field - Phoenix, AZ
May 15, 2018


Tue 6:40PM

Arizona Diamondbacks vs. Milwaukee Brewers
Chase Field - Phoenix, AZ
May 16, 2018


Wed 12:40PM

Arizona Diamondbacks vs. Milwaukee Brewers
Chase Field - Phoenix, AZ
May 28, 2018


Mon 1:10PM

Arizona Diamondbacks vs. Cincinnati Reds
Chase Field - Phoenix, AZ
May 29, 2018


Tue 6:40PM

Arizona Diamondbacks vs. Cincinnati Reds
Chase Field - Phoenix, AZ
May 30, 2018


Wed 6:40PM

Arizona Diamondbacks vs. Cincinnati Reds
Chase Field - Phoenix, AZ
Jun 1, 2018


Fri 6:40PM

Arizona Diamondbacks vs. Miami Marlins
Chase Field - Phoenix, AZ
Jun 2, 2018


Sat 7:10PM

Arizona Diamondbacks vs. Miami Marlins
Chase Field - Phoenix, AZ
Jun 3, 2018


Sun 1:10PM

Arizona Diamondbacks vs. Miami Marlins
Chase Field - Phoenix, AZ
Jun 11, 2018


Mon 6:40PM

Arizona Diamondbacks vs. Pittsburgh Pirates
Chase Field - Phoenix, AZ
Jun 12, 2018


Tue 6:40PM

Arizona Diamondbacks vs. Pittsburgh Pirates
Chase Field - Phoenix, AZ
Jun 13, 2018


Wed 12:40PM

Arizona Diamondbacks vs. Pittsburgh Pirates
Chase Field - Phoenix, AZ
Jun 14, 2018


Thu 6:40PM

Arizona Diamondbacks vs. New York Mets
Chase Field - Phoenix, AZ
Jun 15, 2018


Fri 6:40PM

Arizona Diamondbacks vs. New York Mets
Chase Field - Phoenix, AZ
Jun 16, 2018


Sat 7:10PM

Arizona Diamondbacks vs. New York Mets
Chase Field - Phoenix, AZ
Jun 17, 2018


Sun 1:10PM

Arizona Diamondbacks vs. New York Mets
Chase Field - Phoenix, AZ
Jun 29, 2018


Fri 6:40PM

Arizona Diamondbacks vs. San Francisco Giants
Chase Field - Phoenix, AZ
Jun 30, 2018


Sat 7:10PM

Arizona Diamondbacks vs. San Francisco Giants
Chase Field - Phoenix, AZ
Jul 1, 2018


Sun 1:10PM

Arizona Diamondbacks vs. San Francisco Giants
Chase Field - Phoenix, AZ
Jul 2, 2018


Mon 6:40PM

Arizona Diamondbacks vs. St. Louis Cardinals
Chase Field - Phoenix, AZ
Jul 3, 2018


Tue 6:40PM

Arizona Diamondbacks vs. St. Louis Cardinals
Chase Field - Phoenix, AZ
Jul 4, 2018


Wed 6:10PM

Arizona Diamondbacks vs. St. Louis Cardinals
Chase Field - Phoenix, AZ
Jul 5, 2018


Thu 6:40PM

Arizona Diamondbacks vs. San Diego Padres
Chase Field - Phoenix, AZ
Jul 6, 2018


Fri 6:40PM

Arizona Diamondbacks vs. San Diego Padres
Chase Field - Phoenix, AZ
Jul 7, 2018


Sat 7:10PM

Arizona Diamondbacks vs. San Diego Padres
Chase Field - Phoenix, AZ
Jul 8, 2018


Sun 1:10PM

Arizona Diamondbacks vs. San Diego Padres
Chase Field - Phoenix, AZ
Jul 20, 2018


Fri 6:40PM

Arizona Diamondbacks vs. Colorado Rockies
Chase Field - Phoenix, AZ
Jul 21, 2018


Sat 5:10PM

Arizona Diamondbacks vs. Colorado Rockies
Chase Field - Phoenix, AZ
Jul 22, 2018


Sun 1:10PM

Arizona Diamondbacks vs. Colorado Rockies
Chase Field - Phoenix, AZ
Jul 30, 2018


Mon 6:40PM

Arizona Diamondbacks vs. Texas Rangers
Chase Field - Phoenix, AZ
Jul 31, 2018


Tue 12:40PM

Arizona Diamondbacks vs. Texas Rangers
Chase Field - Phoenix, AZ
Aug 2, 2018


Thu 6:40PM

Arizona Diamondbacks vs. San Francisco Giants
Chase Field - Phoenix, AZ
Aug 3, 2018


Fri 6:40PM

Arizona Diamondbacks vs. San Francisco Giants
Chase Field - Phoenix, AZ
Aug 4, 2018


Sat 5:10PM

Arizona Diamondbacks vs. San Francisco Giants
Chase Field - Phoenix, AZ
Aug 5, 2018


Sun 1:10PM

Arizona Diamondbacks vs. San Francisco Giants
Chase Field - Phoenix, AZ
Aug 6, 2018


Mon 6:40PM

Arizona Diamondbacks vs. Philadelphia Phillies
Chase Field - Phoenix, AZ
Aug 7, 2018


Tue 6:40PM

Arizona Diamondbacks vs. Philadelphia Phillies
Chase Field - Phoenix, AZ
Aug 8, 2018


Wed 12:40PM

Arizona Diamondbacks vs. Philadelphia Phillies
Chase Field - Phoenix, AZ
Aug 21, 2018


Tue 6:40PM

Arizona Diamondbacks vs. Los Angeles Angels of Anaheim
Chase Field - Phoenix, AZ
Aug 22, 2018


Wed 6:40PM

Arizona Diamondbacks vs. Los Angeles Angels of Anaheim
Chase Field - Phoenix, AZ
Aug 24, 2018


Fri 6:40PM

Arizona Diamondbacks vs. Seattle Mariners
Chase Field - Phoenix, AZ
Aug 25, 2018


Sat 5:10PM

Arizona Diamondbacks vs. Seattle Mariners
Chase Field - Phoenix, AZ
Aug 26, 2018


Sun 1:10PM

Arizona Diamondbacks vs. Seattle Mariners
Chase Field - Phoenix, AZ
Sep 3, 2018


Mon 1:10PM

Arizona Diamondbacks vs. San Diego Padres
Chase Field - Phoenix, AZ
Sep 4, 2018


Tue 6:40PM

Arizona Diamondbacks vs. San Diego Padres
Chase Field - Phoenix, AZ
Sep 6, 2018


Thu 6:40PM

Arizona Diamondbacks vs. Atlanta Braves
Chase Field - Phoenix, AZ
Sep 7, 2018


Fri 6:40PM

Arizona Diamondbacks vs. Atlanta Braves
Chase Field - Phoenix, AZ
Sep 8, 2018


Sat 5:10PM

Arizona Diamondbacks vs. Atlanta Braves
Chase Field - Phoenix, AZ
Sep 9, 2018


Sun 1:10PM

Arizona Diamondbacks vs. Atlanta Braves
Chase Field - Phoenix, AZ
Sep 17, 2018


Mon 6:40PM

Arizona Diamondbacks vs. Chicago Cubs
Chase Field - Phoenix, AZ
Sep 18, 2018


Tue 6:40PM

Arizona Diamondbacks vs. Chicago Cubs
Chase Field - Phoenix, AZ
Sep 19, 2018


Wed 6:40PM

Arizona Diamondbacks vs. Chicago Cubs
Chase Field - Phoenix, AZ
Sep 21, 2018


Fri 6:40PM

Arizona Diamondbacks vs. Colorado Rockies
Chase Field - Phoenix, AZ
Sep 22, 2018


Sat 5:10PM

Arizona Diamondbacks vs. Colorado Rockies
Chase Field - Phoenix, AZ
Sep 23, 2018


Sun 1:10PM

Arizona Diamondbacks vs. Colorado Rockies
Chase Field - Phoenix, AZ
Sep 24, 2018


Mon 6:40PM

Arizona Diamondbacks vs. Los Angeles Dodgers
Chase Field - Phoenix, AZ
Sep 25, 2018


Tue 6:40PM

Arizona Diamondbacks vs. Los Angeles Dodgers
Chase Field - Phoenix, AZ
Sep 26, 2018


Wed 6:40PM

Arizona Diamondbacks vs. Los Angeles Dodgers
Chase Field - Phoenix, AZ
www.FindTicketsFast.com Is Your World Wide Web Phoenix Race Tickets 2017 Agent For Each Giant Nascar That Put On In Phoenix And The Nearby Metropolitan Area. We Carry Race Phoenix 2017 Tickets For Nascar Scheduled In Phoenix So FindTicketsFast.com Is Called By A lot Of People To Be Included In The Finest Race Phoenix Tickets Websites. Using Among The Best Current And Ample Listings Of Tickets On The World Wide Web For Phoenix That FindTicketsFast Is Listed Current Customers Look Up They Are They're Hunting For Race In Phoenix 2017 . Our Agent Tickets Can Be Displayed By Amount And Section To Assist You In Finding The Precise Event You Are Hunting For Or Any Massive Event, Counting Half Price, Cheap, Last Minute, And Discount Race Tickets Phoenix 2017 You Need To Attend In The Complete City And Near Metro Area Of Phoenix.
When You Have Some Concerns About Tickets On Our Race Phoenix Tickets Page, Or Everything About A Nascar Going On In Phoenix Please Connect With Our Company's Client Service Dept. For Current Info., And Basic Information About Your Booking From The Race Tickets Phoenix 2017 Web Page. Our Educated Team Members Will Help You With Your Race Phoenix 2017 Tickets Booking By The Phone Or With A Three Presses Of The Mouse You Can Order Your Phoenix Race Tickets 2017 Internet Page Over Our Secure Ticket Purchasing Program Using Current Protective Software Which Is Just As Secure As Purchasing Directly From A Store Front In Phoenix That Are Affiliated With An Agency.
Hot Current Events Links
Phoenix Event Categories
In Addition To Receiving Info From The Website's Phoenix Race Tickets 2017 Website Page, Details Is Similarly Obtainable From Our Customer Service Agency Employees. Our Staff Can Provide You With Helpful Info About Event Dates, Seat #'s, Venue Charts Plus Aid You Pick The Precise Seats If Your Not Acquainted With A Particular Arena That Is Retailed By Ticket Companies. As Ticket Brokers We Have A Giant Inventory Of Race Tickets Phoenix 2017 Which Include Cheap, Last Minute, Discount, & Half Price Race Phoenix 2017 Tickets That We Can Track down Tickets For The City Area For Just About Everyone Needing To Purchase Tickets From An Agent Online Or Over The Telephone. FindTicketsFast Is One Of The Main Race Phoenix Tickets Agencies Online.
- Phoenix Race Ordering Information -
- 2017 Phoenix Race Schedule Information -
- For More Cities And Events -

100% Buyer Guarantee

Customer Reviews
Wonderful Service!
Thank you for the great experience. We truly enjoyed the show. Thank you for making it all happen.
Will use again...
Great customer service + excellant prcing = very happy customer!