Event & Show Tickets
Pro Sport Tickets
College Sport Tickets
Helpful Pages
Secure Online Shopping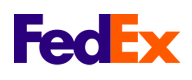 Phoenix Concert Tickets

Date/Time
EVENTS
Venue/City
Oct 19, 2019


Sat 7:00PM

Lil Pump
Arizona Veterans Memorial Coliseum - Phoenix, AZ
Oct 19, 2019


Sat 7:00PM

Michael Blackson
Stand Up Live - AZ - Phoenix, AZ
Oct 19, 2019


Sat 8:00PM

Chelsea Wolfe
The Crescent Ballroom - Phoenix - Phoenix, AZ
Oct 19, 2019


Sat 9:30PM

Michael Blackson
Stand Up Live - AZ - Phoenix, AZ
Oct 20, 2019


Sun 8:00PM

Maribou State
The Crescent Ballroom - Phoenix - Phoenix, AZ
Oct 20, 2019


Sun 8:00PM

White Reaper & Criminal Hygiene
Music Hall At Valley Bar - Phoenix, AZ
Oct 21, 2019


Mon 7:00PM

Live, Bush & Our Lady Peace
Comerica Theatre - Phoenix, AZ
Oct 21, 2019


Mon 7:00PM

Danny Brown
The Crescent Ballroom - Phoenix - Phoenix, AZ
Oct 22, 2019


Tue 8:00PM

NF - Nate Feuerstein
Comerica Theatre - Phoenix, AZ
Oct 22, 2019


Tue 8:00PM

Lucero
The Crescent Ballroom - Phoenix - Phoenix, AZ
Oct 22, 2019


Tue 8:00PM

Legendary Pink Dots
The Rebel Lounge - Phoenix - Phoenix, AZ
Oct 23, 2019


Wed 7:00PM

AWOLNATION
Arizona Veterans Memorial Coliseum - Phoenix, AZ
Oct 23, 2019


Wed 7:30PM

Cavetown
The Crescent Ballroom - Phoenix - Phoenix, AZ
Oct 23, 2019


Wed 7:30PM

Lagwagon & Face To Face
The Pressroom - Phoenix, AZ
Oct 23, 2019


Wed 8:00PM

Tenacious D
Comerica Theatre - Phoenix, AZ
Oct 23, 2019


Wed 8:00PM

Brent Cobb
Music Hall At Valley Bar - Phoenix, AZ
Oct 23, 2019


Wed 8:00PM

Lucky Daye
The Rebel Lounge - Phoenix - Phoenix, AZ
Oct 24, 2019


Thu 7:00PM

Chase Rice
Arizona Veterans Memorial Coliseum - Phoenix, AZ
Oct 24, 2019


Thu 7:30PM

Cannibal Corpse
The Pressroom - Phoenix, AZ
Oct 24, 2019


Thu 8:00PM

Incubus
Comerica Theatre - Phoenix, AZ
Oct 24, 2019


Thu 8:00PM

Neon Indian
The Crescent Ballroom - Phoenix - Phoenix, AZ
Oct 24, 2019


Thu 8:00PM

The Weeks & Future Thieves
The Rebel Lounge - Phoenix - Phoenix, AZ
Oct 25, 2019


Fri 7:00PM

MC Hammer & C and C Music Factory
Arizona Veterans Memorial Coliseum - Phoenix, AZ
Oct 25, 2019


Fri 7:00PM

Yelawolf
The Pressroom - Phoenix, AZ
Oct 25, 2019


Fri 7:30PM

Harland Williams
Stand Up Live - AZ - Phoenix, AZ
Oct 25, 2019


Fri 8:00PM

Cherry Glazerr & Illuminati Hotties
Sun Devil Stadium - Phoenix, AZ
Oct 25, 2019


Fri 8:00PM

Joe Bonamassa
Comerica Theatre - Phoenix, AZ
Oct 25, 2019


Fri 8:00PM

Ra Ra Riot
The Crescent Ballroom - Phoenix - Phoenix, AZ
Oct 25, 2019


Fri 10:00PM

Harland Williams
Stand Up Live - AZ - Phoenix, AZ
Oct 26, 2019


Sat 7:00PM

Harland Williams
Stand Up Live - AZ - Phoenix, AZ
Oct 26, 2019


Sat 7:30PM

Jade Bird
Music Hall At Valley Bar - Phoenix, AZ
Oct 26, 2019


Sat 8:00PM

Gloria Trevi & Karol G
Comerica Theatre - Phoenix, AZ
Oct 26, 2019


Sat 9:00PM

Black Pumas
Rhythm Room - Phoenix, AZ
Oct 26, 2019


Sat 9:30PM

Harland Williams
Stand Up Live - AZ - Phoenix, AZ
Oct 27, 2019


Sun 7:00PM

Wayne Hancock
Rhythm Room - Phoenix, AZ
Oct 27, 2019


Sun 8:00PM

Devendra Banhart
The Crescent Ballroom - Phoenix - Phoenix, AZ
Oct 27, 2019


Sun 8:00PM

Skizzy Mars
Music Hall At Valley Bar - Phoenix, AZ
Oct 28, 2019


Mon 8:00PM

Justin Townes Earle
The Rebel Lounge - Phoenix - Phoenix, AZ
Oct 29, 2019


Tue 8:00PM

Hozier
Comerica Theatre - Phoenix, AZ
Oct 29, 2019


Tue 8:00PM

Lucy Dacus & Liza Anne
The Crescent Ballroom - Phoenix - Phoenix, AZ
Oct 29, 2019


Tue 8:00PM

The Spill Canvas
The Rebel Lounge - Phoenix - Phoenix, AZ
Oct 30, 2019


Wed 7:30PM

Sara Bareilles
Comerica Theatre - Phoenix, AZ
Oct 30, 2019


Wed 8:00PM

Argyle Goolsby and The Roving Midnight
The Rebel Lounge - Phoenix - Phoenix, AZ
Oct 31, 2019


Thu 7:00PM

Jon Pardi
Comerica Theatre - Phoenix, AZ
Oct 31, 2019


Thu 7:30PM

Phoenix Symphony: Stuart Chafetz - Disney Tim Burton's The Nightmare Before Christmas
Phoenix Symphony Hall - Phoenix, AZ
Nov 1, 2019


Fri 7:30PM

Phoenix Symphony: Stuart Chafetz - Disney Tim Burton's The Nightmare Before Christmas
Phoenix Symphony Hall - Phoenix, AZ
Nov 1, 2019


Fri 8:00PM

Big Thief
The Crescent Ballroom - Phoenix - Phoenix, AZ
Nov 1, 2019


Fri 8:00PM

Tom Morello
The Pressroom - Phoenix, AZ
Nov 1, 2019


Fri 9:00PM

Phutureprimitive & Antennae
Last Exit Live - Phoenix, AZ
Nov 2, 2019


Sat 2:00PM

Phoenix Symphony: Stuart Chafetz - Disney Tim Burton's The Nightmare Before Christmas
Phoenix Symphony Hall - Phoenix, AZ
Nov 2, 2019


Sat 7:30PM

Phoenix Symphony: Stuart Chafetz - Disney Tim Burton's The Nightmare Before Christmas
Phoenix Symphony Hall - Phoenix, AZ
Nov 2, 2019


Sat 8:00PM

Dane Cook
Comerica Theatre - Phoenix, AZ
Nov 2, 2019


Sat 8:00PM

Sun Seeker & Duncan Fellows
Music Hall At Valley Bar - Phoenix, AZ
Nov 2, 2019


Sat 9:00PM

Dave Riley & Bob Corritore Juke Joint Blues Band
Rhythm Room - Phoenix, AZ
Nov 3, 2019


Sun 2:00PM

Phoenix Symphony: Stuart Chafetz - Disney Tim Burton's The Nightmare Before Christmas
Phoenix Symphony Hall - Phoenix, AZ
Nov 3, 2019


Sun 7:00PM

Tobe Nwigwe
The Pressroom - Phoenix, AZ
Nov 3, 2019


Sun 8:00PM

Black Mountain
Music Hall At Valley Bar - Phoenix, AZ
Nov 4, 2019


Mon 8:00PM

The Melvins
The Crescent Ballroom - Phoenix - Phoenix, AZ
Nov 5, 2019


Tue 8:00PM

Helmet
The Crescent Ballroom - Phoenix - Phoenix, AZ
Nov 5, 2019


Tue 8:00PM

Death Valley Girls & Crocodiles
The Rebel Lounge - Phoenix - Phoenix, AZ
Nov 6, 2019


Wed 7:00PM

David Cook
Musical Instrument Museum - Music Theater - Phoenix, AZ
Nov 6, 2019


Wed 8:00PM

Noah Gundersen
The Crescent Ballroom - Phoenix - Phoenix, AZ
Nov 6, 2019


Wed 8:00PM

Elephant Gym
The Rebel Lounge - Phoenix - Phoenix, AZ
Nov 7, 2019


Thu 8:00PM

PJ Morton
The Crescent Ballroom - Phoenix - Phoenix, AZ
Nov 7, 2019


Thu 9:00PM

Vinnie Caruana
The Rebel Lounge - Phoenix - Phoenix, AZ
Nov 8, 2019


Fri 7:00PM

Luke Combs
Talking Stick Resort Arena - Phoenix, AZ
Nov 8, 2019


Fri 7:30PM

Bob Saget
Stand Up Live - AZ - Phoenix, AZ
Nov 8, 2019


Fri 8:00PM

Sloan
The Rebel Lounge - Phoenix - Phoenix, AZ
Nov 8, 2019


Fri 10:00PM

Bob Saget
Stand Up Live - AZ - Phoenix, AZ
Nov 9, 2019


Sat 6:00PM

Preservation Hall Jazz Band
Musical Instrument Museum - Music Theater - Phoenix, AZ
Nov 9, 2019


Sat 7:00PM

Bob Saget
Stand Up Live - AZ - Phoenix, AZ
Nov 9, 2019


Sat 8:00PM

Lou Gramm & Asia
Celebrity Theatre - AZ - Phoenix, AZ
Nov 9, 2019


Sat 8:00PM

Daniel Tosh
Comerica Theatre - Phoenix, AZ
Nov 9, 2019


Sat 8:00PM

Mt. Joy
The Crescent Ballroom - Phoenix - Phoenix, AZ
Nov 9, 2019


Sat 8:00PM

Smooth Hound Smith
The Rebel Lounge - Phoenix - Phoenix, AZ
Nov 9, 2019


Sat 9:30PM

Bob Saget
Stand Up Live - AZ - Phoenix, AZ
Nov 11, 2019


Mon 8:00PM

Cat Clyde
The Rebel Lounge - Phoenix - Phoenix, AZ
Nov 12, 2019


Tue 7:00PM

The Grouch, Murs & DJ Abilities
The Crescent Ballroom - Phoenix - Phoenix, AZ
Nov 12, 2019


Tue 8:00PM

Tim Reynolds & TR3
Rhythm Room - Phoenix, AZ
Nov 12, 2019


Tue 8:00PM

The KVB
Music Hall At Valley Bar - Phoenix, AZ
Nov 13, 2019


Wed 6:30PM

Issues - The Band
The Pressroom - Phoenix, AZ
Nov 13, 2019


Wed 7:30PM

The Dangerous Summer, Arms Akimbo & Locket
The Rebel Lounge - Phoenix - Phoenix, AZ
Nov 13, 2019


Wed 8:00PM

Bianca Del Rio
Orpheum Theatre - Phoenix - Phoenix, AZ
Nov 14, 2019


Thu 8:00PM

SWMRS & TiLLie
Sun Devil Stadium - Phoenix, AZ
Nov 14, 2019


Thu 8:00PM

Miami Horror
The Crescent Ballroom - Phoenix - Phoenix, AZ
Nov 15, 2019


Fri 8:00PM

Bad Bunny
Talking Stick Resort Arena - Phoenix, AZ
Nov 15, 2019


Fri 8:00PM

Pink Sweats
Sun Devil Stadium - Phoenix, AZ
Nov 15, 2019


Fri 8:00PM

Young Thug & Machine Gun Kelly
Comerica Theatre - Phoenix, AZ
Nov 15, 2019


Fri 8:00PM

Matt Maeson
The Crescent Ballroom - Phoenix - Phoenix, AZ
Nov 16, 2019


Sat 7:00PM

The Black Keys, Modest Mouse & Shannon and the Clams
Talking Stick Resort Arena - Phoenix, AZ
Nov 16, 2019


Sat 8:00PM

Christian Nodal
Comerica Theatre - Phoenix, AZ
Nov 16, 2019


Sat 8:30PM

Built To Spill
The Crescent Ballroom - Phoenix - Phoenix, AZ
Nov 17, 2019


Sun 8:00PM

Mana
Talking Stick Resort Arena - Phoenix, AZ
Nov 17, 2019


Sun 8:00PM

Art Alexakis
The Crescent Ballroom - Phoenix - Phoenix, AZ
Nov 18, 2019


Mon 8:00PM

Twin Peaks, Post Animal & Ohmme
The Crescent Ballroom - Phoenix - Phoenix, AZ
Nov 19, 2019


Tue 8:00PM

Cautious Clay
The Crescent Ballroom - Phoenix - Phoenix, AZ
Nov 20, 2019


Wed 8:00PM

Tiffany Young
The Crescent Ballroom - Phoenix - Phoenix, AZ
Nov 21, 2019


Thu 8:00PM

Metalachi & Shark In The Water
Rhythm Room - Phoenix, AZ
Nov 21, 2019


Thu 8:00PM

Pinback
The Crescent Ballroom - Phoenix - Phoenix, AZ
Nov 22, 2019


Fri 7:00PM

Icon for Hire
The Rebel Lounge - Phoenix - Phoenix, AZ
Nov 22, 2019


Fri 7:30PM

Sommore
Stand Up Live - AZ - Phoenix, AZ
Nov 22, 2019


Fri 7:30PM

Mellow Fellow & Ruru
Music Hall At Valley Bar - Phoenix, AZ
Nov 22, 2019


Fri 8:00PM

Trevor Noah
Talking Stick Resort Arena - Phoenix, AZ
Nov 22, 2019


Fri 8:00PM

Daniel Habif
Celebrity Theatre - AZ - Phoenix, AZ
Nov 22, 2019


Fri 8:00PM

The Skatalites
Rhythm Room - Phoenix, AZ
Nov 22, 2019


Fri 8:00PM

Tyrone Wells & Dan Rodriguez
The Crescent Ballroom - Phoenix - Phoenix, AZ
Nov 23, 2019


Sat 7:00PM

The Chainsmokers & 5 Seconds of Summer
Talking Stick Resort Arena - Phoenix, AZ
Nov 23, 2019


Sat 7:00PM

Sommore
Stand Up Live - AZ - Phoenix, AZ
Nov 23, 2019


Sat 8:00PM

Lindsey Stirling
Comerica Theatre - Phoenix, AZ
Nov 23, 2019


Sat 8:00PM

Mayday Parade
The Crescent Ballroom - Phoenix - Phoenix, AZ
Nov 23, 2019


Sat 9:30PM

Sommore
Stand Up Live - AZ - Phoenix, AZ
Nov 24, 2019


Sun 7:00PM

Sommore
Stand Up Live - AZ - Phoenix, AZ
Nov 24, 2019


Sun 8:00PM

Selwyn Birchwood
Rhythm Room - Phoenix, AZ
Nov 24, 2019


Sun 8:00PM

Get Up Kids
The Crescent Ballroom - Phoenix - Phoenix, AZ
Nov 26, 2019


Tue 8:00PM

Zhavia
Music Hall At Valley Bar - Phoenix, AZ
Nov 27, 2019


Wed 8:00PM

Big Sandy and His Fly-Rite Boys
Rhythm Room - Phoenix, AZ
Nov 29, 2019


Fri 7:30PM

Phoenix Symphony: Stuart Chafetz - Holiday Pops
Phoenix Symphony Hall - Phoenix, AZ
Nov 29, 2019


Fri 8:30PM

Meat Puppets
The Crescent Ballroom - Phoenix - Phoenix, AZ
Nov 30, 2019


Sat 2:00PM

Phoenix Symphony: Stuart Chafetz - Holiday Pops
Phoenix Symphony Hall - Phoenix, AZ
Nov 30, 2019


Sat 7:30PM

Phoenix Symphony: Stuart Chafetz - Holiday Pops
Phoenix Symphony Hall - Phoenix, AZ
Dec 1, 2019


Sun 1:00PM

Phoenix Symphony: Stuart Chafetz - Holiday Pops
Phoenix Symphony Hall - Phoenix, AZ
Dec 1, 2019


Sun 3:00PM

Trans-Siberian Orchestra
Talking Stick Resort Arena - Phoenix, AZ
Dec 1, 2019


Sun 5:00PM

Phoenix Symphony: Stuart Chafetz - Holiday Pops
Phoenix Symphony Hall - Phoenix, AZ
Dec 1, 2019


Sun 7:30PM

Trans-Siberian Orchestra
Talking Stick Resort Arena - Phoenix, AZ
Dec 3, 2019


Tue 8:00PM

From Indian Lakes, Queen Of Jeans & Yummm
Music Hall At Valley Bar - Phoenix, AZ
Dec 4, 2019


Wed 7:00PM

King Diamond
Comerica Theatre - Phoenix, AZ
Dec 5, 2019


Thu 8:30PM

Lee Fields & The Expressions
The Crescent Ballroom - Phoenix - Phoenix, AZ
Dec 6, 2019


Fri 7:30PM

Joe Rogan
Comerica Theatre - Phoenix, AZ
Dec 6, 2019


Fri 8:00PM

It was Fifty Years Ago Today - A Tribute to the Beatles' White Album
Celebrity Theatre - AZ - Phoenix, AZ
Dec 6, 2019


Fri 8:00PM

Greyson Chance
The Rebel Lounge - Phoenix - Phoenix, AZ
Dec 7, 2019


Sat 7:00PM

Joe Rogan
Comerica Theatre - Phoenix, AZ
Dec 7, 2019


Sat 7:30PM

Alex Cameron
Music Hall At Valley Bar - Phoenix, AZ
Dec 7, 2019


Sat 8:00PM

Daughters, Health & Show Me The Body
The Pressroom - Phoenix, AZ
Dec 7, 2019


Sat 8:00PM

98 Degrees
Wild Horse Pass Hotel & Casino - Phoenix, AZ
Dec 7, 2019


Sat 9:00PM

Kim Wilson's Blues Allstars
Rhythm Room - Phoenix, AZ
Dec 7, 2019


Sat 10:00PM

Joe Rogan
Comerica Theatre - Phoenix, AZ
Dec 8, 2019


Sun 8:00PM

Pineapple Thief
The Crescent Ballroom - Phoenix - Phoenix, AZ
Dec 10, 2019


Tue 7:30PM

Jonas Brothers
Talking Stick Resort Arena - Phoenix, AZ
Dec 10, 2019


Tue 8:00PM

JD McPherson & Joel Paterson
The Crescent Ballroom - Phoenix - Phoenix, AZ
Dec 11, 2019


Wed 7:30PM

Kiefer Sutherland
The Crescent Ballroom - Phoenix - Phoenix, AZ
Dec 12, 2019


Thu 7:30PM

Holiday Swing With Maria Muldaur & John Jorgenson
Musical Instrument Museum - Music Theater - Phoenix, AZ
Dec 12, 2019


Thu 8:00PM

Ariana Grande
Talking Stick Resort Arena - Phoenix, AZ
Dec 13, 2019


Fri 8:00PM

Nick Offerman
Celebrity Theatre - AZ - Phoenix, AZ
Dec 13, 2019


Fri 8:00PM

Johnny Rawls
Rhythm Room - Phoenix, AZ
Dec 14, 2019


Sat 7:00PM

Alice Cooper's Christmas Pudding
Celebrity Theatre - AZ - Phoenix, AZ
Dec 17, 2019


Tue 7:30PM

Il Divo
Comerica Theatre - Phoenix, AZ
Dec 18, 2019


Wed 8:00PM

Waterparks
The Crescent Ballroom - Phoenix - Phoenix, AZ
Dec 19, 2019


Thu 7:30PM

Brian Setzer Orchestra
Celebrity Theatre - AZ - Phoenix, AZ
Dec 20, 2019


Fri 7:30PM

Emarosa
The Rebel Lounge - Phoenix - Phoenix, AZ
Dec 21, 2019


Sat 7:30PM

The Klezmatics
Musical Instrument Museum - Music Theater - Phoenix, AZ
Dec 21, 2019


Sat 9:00PM

Lurrie Bell
Rhythm Room - Phoenix, AZ
Dec 27, 2019


Fri 9:00PM

The Blasters
Rhythm Room - Phoenix, AZ
Dec 29, 2019


Sun 3:00PM

Jim Brickman
Musical Instrument Museum - Music Theater - Phoenix, AZ
Dec 29, 2019


Sun 6:00PM

Jim Brickman
Musical Instrument Museum - Music Theater - Phoenix, AZ
Dec 30, 2019


Mon 6:00PM

Jim Brickman
Musical Instrument Museum - Music Theater - Phoenix, AZ
Dec 30, 2019


Mon 8:00PM

Jim Brickman
Musical Instrument Museum - Music Theater - Phoenix, AZ
Dec 31, 2019


Tue 6:00PM

Jim Brickman
Musical Instrument Museum - Music Theater - Phoenix, AZ
Dec 31, 2019


Tue 6:30PM

Phoenix Symphony: Stuart Chafetz - New Year's Eve Celebration
Phoenix Symphony Hall - Phoenix, AZ
Dec 31, 2019


Tue 8:00PM

Brian Regan
Comerica Theatre - Phoenix, AZ
Dec 31, 2019


Tue 8:00PM

Jim Brickman
Musical Instrument Museum - Music Theater - Phoenix, AZ
Dec 31, 2019


Tue 9:00PM

Cold Shott and The Hurricane Horns
Rhythm Room - Phoenix, AZ
Jan 4, 2020


Sat 7:30PM

Phoenix Symphony: Tito Munoz - Beethoven Violin Concerto
Phoenix Symphony Hall - Phoenix, AZ
Jan 9, 2020


Thu 8:00PM

James Armstrong Band
Rhythm Room - Phoenix, AZ
Jan 10, 2020


Fri 7:00PM

David Sanborn Jazz Quartet
Musical Instrument Museum - Music Theater - Phoenix, AZ
Jan 10, 2020


Fri 8:00PM

Styx
Celebrity Theatre - AZ - Phoenix, AZ
Jan 10, 2020


Fri 9:00PM

David Sanborn Jazz Quartet
Musical Instrument Museum - Music Theater - Phoenix, AZ
Jan 11, 2020


Sat 8:00PM

Styx
Celebrity Theatre - AZ - Phoenix, AZ
Jan 16, 2020


Thu 8:00PM

Struggle Jennings
Last Exit Live - Phoenix, AZ
Jan 17, 2020


Fri 8:00PM

The Temptations & The Four Tops
Comerica Theatre - Phoenix, AZ
Jan 17, 2020


Fri 8:00PM

Coco Montoya
Rhythm Room - Phoenix, AZ
Jan 19, 2020


Sun 8:00PM

Miniature Tigers
The Rebel Lounge - Phoenix - Phoenix, AZ
Jan 21, 2020


Tue 8:00PM

Radical Face
The Crescent Ballroom - Phoenix - Phoenix, AZ
Jan 21, 2020


Tue 8:00PM

The Paranoyds & Surfbort
Music Hall At Valley Bar - Phoenix, AZ
Jan 25, 2020


Sat 8:00PM

Theo Katzman
The Crescent Ballroom - Phoenix - Phoenix, AZ
Jan 26, 2020


Sun 7:00PM

The Almost & All Get Out
The Rebel Lounge - Phoenix - Phoenix, AZ
Jan 26, 2020


Sun 8:00PM

Patrick Watson
The Crescent Ballroom - Phoenix - Phoenix, AZ
Jan 28, 2020


Tue 8:00PM

Tim and Eric's Awesome Show
Orpheum Theatre - Phoenix - Phoenix, AZ
Feb 1, 2020


Sat 8:00PM

Ron Pope
The Crescent Ballroom - Phoenix - Phoenix, AZ
Feb 7, 2020


Fri 7:30PM

Phoenix Symphony: Matthew Kasper - The Music of Abba With Rajaton
Phoenix Symphony Hall - Phoenix, AZ
Feb 8, 2020


Sat 6:00PM

Fred Eaglesmith
Rhythm Room - Phoenix, AZ
Feb 8, 2020


Sat 7:30PM

Phoenix Symphony: Matthew Kasper - The Music of Abba With Rajaton
Phoenix Symphony Hall - Phoenix, AZ
Feb 8, 2020


Sat 8:00PM

Dermot Kennedy
Comerica Theatre - Phoenix, AZ
Feb 8, 2020


Sat 8:00PM

Justin Willman
Orpheum Theatre - Phoenix - Phoenix, AZ
Feb 8, 2020


Sat 8:00PM

The Glorious Sons
The Crescent Ballroom - Phoenix - Phoenix, AZ
Feb 8, 2020


Sat 8:00PM

Xavier Omar
The Rebel Lounge - Phoenix - Phoenix, AZ
Feb 9, 2020


Sun 2:00PM

Phoenix Symphony: Matthew Kasper - The Music of Abba With Rajaton
Phoenix Symphony Hall - Phoenix, AZ
Feb 12, 2020


Wed 8:00PM

Murder By Death
The Pressroom - Phoenix, AZ
Feb 20, 2020


Thu 8:00PM

William Duvall
Music Hall At Valley Bar - Phoenix, AZ
Feb 21, 2020


Fri 7:30PM

Illiterate Light
Music Hall At Valley Bar - Phoenix, AZ
Feb 23, 2020


Sun 8:00PM

bbno$
Music Hall At Valley Bar - Phoenix, AZ
Feb 24, 2020


Mon 7:00PM

Electric Guest
The Crescent Ballroom - Phoenix - Phoenix, AZ
Feb 26, 2020


Wed 8:00PM

Wishbone Ash
Rhythm Room - Phoenix, AZ
Mar 6, 2020


Fri TBA

M3F Music Festival - 3 Day Pass
Margaret T. Hance Park - Phoenix, AZ
Mar 6, 2020


Fri 1:30PM

M3F Music Festival - Friday
Margaret T. Hance Park - Phoenix, AZ
Mar 6, 2020


Fri 7:00PM

The Allman Betts Band
Musical Instrument Museum - Music Theater - Phoenix, AZ
Mar 6, 2020


Fri 9:30PM

The Allman Betts Band
Musical Instrument Museum - Music Theater - Phoenix, AZ
Mar 7, 2020


Sat 1:00PM

M3F Music Festival - Saturday
Margaret T. Hance Park - Phoenix, AZ
Mar 14, 2020


Sat 8:00PM

The Music of Cream
The Crescent Ballroom - Phoenix - Phoenix, AZ
Mar 17, 2020


Tue 7:00PM

While She Sleeps, He Is Legend & Savage Hands
The Rebel Lounge - Phoenix - Phoenix, AZ
Mar 17, 2020


Tue 8:00PM

Andre Rieu
Talking Stick Resort Arena - Phoenix, AZ
Mar 21, 2020


Sat 7:30PM

Phoenix Symphony: Tito Munoz - Debussy, Ravel & Prokofiev
Phoenix Symphony Hall - Phoenix, AZ
Apr 17, 2020


Fri 7:00PM

Letterkenny Live
Orpheum Theatre - Phoenix - Phoenix, AZ
Apr 24, 2020


Fri 8:00PM

Polica
The Crescent Ballroom - Phoenix - Phoenix, AZ
Apr 25, 2020


Sat 8:00PM

Adam Ant
Orpheum Theatre - Phoenix - Phoenix, AZ
Apr 28, 2020


Tue 8:00PM

Little Big Town
Comerica Theatre - Phoenix, AZ
May 1, 2020


Fri 7:30PM

Celtic Woman
Orpheum Theatre - Phoenix - Phoenix, AZ
May 2, 2020


Sat 7:30PM

Phoenix Symphony: Tito Munoz & Joyce Yang - Beethoven and Rachmaninoff
Phoenix Symphony Hall - Phoenix, AZ
May 5, 2020


Tue 8:15PM

Uli Jon Roth
The Rebel Lounge - Phoenix - Phoenix, AZ
May 23, 2020


Sat 7:30PM

Phoenix Symphony: Tito Munoz & Conrad Tao - Beethoven's Eight Symphony
Phoenix Symphony Hall - Phoenix, AZ
May 29, 2020


Fri 7:30PM

Phoenix Symphony: Matthew Kasper - Cirque Troupe Vertigo
Phoenix Symphony Hall - Phoenix, AZ
May 30, 2020


Sat 7:30PM

Phoenix Symphony: Matthew Kasper - Cirque Troupe Vertigo
Phoenix Symphony Hall - Phoenix, AZ
May 31, 2020


Sun 2:00PM

Phoenix Symphony: Matthew Kasper - Cirque Troupe Vertigo
Phoenix Symphony Hall - Phoenix, AZ
Jul 23, 2020


Thu 7:30PM

Ozzy Osbourne & Megadeth
Ak-Chin Pavilion - Phoenix, AZ
< Prev 1 Next >
Find Tickets, LLC Is Your Internet Phoenix Concert Tickets 2019 Agent For Every Massive Event That Is Done In Phoenix And The Immediate Metro Area. We Have Concert Tickets Phoenix 2019 To Events Held In Phoenix So FindTicketsFast.com Is Looked At By Customers To Be Included In The Finest Concert Tickets In Phoenix 2019 Websites. With One Of The Greatest Fresh And Ample Inventory Of Phoenix Concerts 2019 On The Web For The Phoenix Area That FindTicketsFast.com Is Listed Potential Customers Look Up They Are They're Hunting For Concerts In Phoenix 2019 . Our Agents Tickets Can Be Sorted By Amount And Section To Help You In Purchasing The Particular Event Your Searching For Or Any Massive Event, Comprising Last Minute, Half Price, Cheap, And Discount Concert Tickets You Desire To See In The Entire City And Immediate Metro Area Of Phoenix.
Should You Have A Few Concerns About Tickets On Our Concert Tickets Phoenix 2019 Page, Or Something About A Concert In Phoenix 2019 Event Happening In Phoenix Please Connect With Our Company's Client Service Area For Up To Date Info., And Basic Info About Your Purchase From The Phoenix Concert Tickets 2019 Site Page. Our Expert Reps. Can Aid You With Your Phoenix Concerts 2019 Ordering By The Phone Or With A Couple Pushes Of The Mouse You Can Book Your Concert Tickets In Phoenix 2019 Webpage Over Our Secure Ticket Booking Program Using The Latest Security Software Which Is Just As Secure As Booking Right From A Company In Phoenix That Work For An Agency.
Hot Current Events Links
Phoenix Event Categories
As Well As Getting Facts From FindTicketsFast's Concerts In Phoenix 2019 Webpage, Details Is Similarly Available From Our Patron Service Agents. Our Staff Can Give You With Important Info About Venue Maps, Event Dates, & Seat Numbers Plus Help You Choose The Perfect Seats If You're Not Acquainted With A Certain Arena That Is Sold By Phoenix Concert Tickets 2019 Companies. As Ticket Brokers We Carry A Large Selection Of Concert In Phoenix 2019 Which Include Half Price, Discount, Cheap, And Half Price Phoenix Concert Tickets 2019 That We Can Track down Concert Tickets Phoenix 2019 In The Metro Area For Almost Anyone Looking To Book Concert Tickets In Phoenix 2019 Show Agent From A Website Or Using The Phone. FindTicketsFast Is 1 Of The #1 Phoenix Concerts 2019 Agencies Via The Web.
- Phoenix Concert Ordering Information -
- 2019 Phoenix Concert Schedules Information -
- For More Cities And Events -

100% Buyer Guarantee

Customer Reviews
Wonderful Service!
Thank you for the great experience. We truly enjoyed the show. Thank you for making it all happen.
Will use again...
Great customer service + excellant prcing = very happy customer!