Event & Show Tickets
Pro Sport Tickets
College Sport Tickets
Helpful Pages
Secure Online Shopping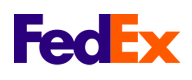 Phoenix Concert Tickets

Date/Time
EVENTS
Venue/City
Apr 26, 2020


Sun 8:00PM

Chely Wright
Music Hall At Valley Bar - Phoenix, AZ
Apr 28, 2020


Tue 8:00PM

Lillie Mae & Aubrie Sellers
Music Hall At Valley Bar - Phoenix, AZ
Apr 30, 2020


Thu 8:00PM

Diana Rein
Rhythm Room - Phoenix, AZ
Apr 30, 2020


Thu 8:00PM

William Elliott Whitmore
The Rebel Lounge - Phoenix - Phoenix, AZ
May 1, 2020


Fri 7:30PM

nothing,nowhere.
The Crescent Ballroom - Phoenix - Phoenix, AZ
May 2, 2020


Sat 7:30PM

Phoenix Symphony: Tito Munoz & Joyce Yang - Beethoven and Rachmaninoff
Phoenix Symphony Hall - Phoenix, AZ
May 5, 2020


Tue 8:00PM

Allan Rayman
Music Hall At Valley Bar - Phoenix, AZ
May 11, 2020


Mon 8:00PM

Fame On Fire
The Rebel Lounge - Phoenix - Phoenix, AZ
May 13, 2020


Wed 8:00PM

The Supersuckers
Rhythm Room - Phoenix, AZ
May 17, 2020


Sun 2:00PM

Phoenix Symphony: Tito Munoz - Gershwin's Rhapsody In Blue
Phoenix Symphony Hall - Phoenix, AZ
May 17, 2020


Sun 8:00PM

Man Man
The Crescent Ballroom - Phoenix - Phoenix, AZ
May 17, 2020


Sun 8:00PM

Hazel English
Music Hall At Valley Bar - Phoenix, AZ
May 21, 2020


Thu TBA

Country Megaticket (Includes Tickets To All Performances)
Ak-Chin Pavilion - Phoenix, AZ
May 22, 2020


Fri 8:00PM

Barns Courtney
The Crescent Ballroom - Phoenix - Phoenix, AZ
May 22, 2020


Fri 8:00PM

JR JR
Music Hall At Valley Bar - Phoenix, AZ
May 23, 2020


Sat 7:30PM

Phoenix Symphony: Tito Munoz & Conrad Tao - Beethoven's Eight Symphony
Phoenix Symphony Hall - Phoenix, AZ
May 23, 2020


Sat 8:00PM

Poolside
The Crescent Ballroom - Phoenix - Phoenix, AZ
May 26, 2020


Tue 7:30PM

Jason Bonham's Led Zeppelin Evening
Celebrity Theatre - AZ - Phoenix, AZ
May 27, 2020


Wed 7:00PM

Palaye Royale
The Pressroom - Phoenix, AZ
May 27, 2020


Wed 8:00PM

Old Man Gloom
The Rebel Lounge - Phoenix - Phoenix, AZ
May 29, 2020


Fri 7:30PM

Phoenix Symphony: Matthew Kasper - Cirque Troupe Vertigo
Phoenix Symphony Hall - Phoenix, AZ
May 29, 2020


Fri 8:00PM

Ripe & Sammy Rae
The Crescent Ballroom - Phoenix - Phoenix, AZ
May 30, 2020


Sat 7:30PM

Phoenix Symphony: Matthew Kasper - Cirque Troupe Vertigo
Phoenix Symphony Hall - Phoenix, AZ
May 31, 2020


Sun 2:00PM

Phoenix Symphony: Matthew Kasper - Cirque Troupe Vertigo
Phoenix Symphony Hall - Phoenix, AZ
May 31, 2020


Sun 7:00PM

Maroon 5 & Meghan Trainor
Ak-Chin Pavilion - Phoenix, AZ
Jun 1, 2020


Mon 7:00PM

Journey & The Pretenders
Ak-Chin Pavilion - Phoenix, AZ
Jun 2, 2020


Tue 8:00PM

Fakear
The Rebel Lounge - Phoenix - Phoenix, AZ
Jun 4, 2020


Thu 8:00PM

Caligula's Horse, Moon Tooth & Ebonivory
The Rebel Lounge - Phoenix - Phoenix, AZ
Jun 5, 2020


Fri 7:00PM

Chris Stapleton
Ak-Chin Pavilion - Phoenix, AZ
Jun 5, 2020


Fri 8:00PM

American Aquarium & Morgan Wade
The Rebel Lounge - Phoenix - Phoenix, AZ
Jun 6, 2020


Sat 7:30PM

Hinds
Music Hall At Valley Bar - Phoenix, AZ
Jun 9, 2020


Tue 8:00PM

Trevor Daniel
The Crescent Ballroom - Phoenix - Phoenix, AZ
Jun 10, 2020


Wed 7:00PM

Alanis Morissette
Ak-Chin Pavilion - Phoenix, AZ
Jun 10, 2020


Wed 8:00PM

Geographer
The Crescent Ballroom - Phoenix - Phoenix, AZ
Jun 10, 2020


Wed 8:00PM

Greer & The Honeysticks
Music Hall At Valley Bar - Phoenix, AZ
Jun 11, 2020


Thu 7:00PM

Barenaked Ladies, Gin Blossoms & Toad The Wet Sprocket
Arizona Federal Theatre - Phoenix, AZ
Jun 11, 2020


Thu 7:30PM

Steely Dan & Steve Winwood
Ak-Chin Pavilion - Phoenix, AZ
Jun 12, 2020


Fri 7:00PM

Hall and Oates, KT Tunstall & Squeeze
Ak-Chin Pavilion - Phoenix, AZ
Jun 13, 2020


Sat 7:00PM

Halsey
Ak-Chin Pavilion - Phoenix, AZ
Jun 14, 2020


Sun 8:00PM

Long Beach Dub All-Stars
The Crescent Ballroom - Phoenix - Phoenix, AZ
Jun 16, 2020


Tue 8:00PM

Protomartyr
The Rebel Lounge - Phoenix - Phoenix, AZ
Jun 19, 2020


Fri 7:00PM

Sugarland, Mary Chapin Carpenter & Tenille Townes
Ak-Chin Pavilion - Phoenix, AZ
Jun 19, 2020


Fri 9:00PM

Brit Floyd
Arizona Federal Theatre - Phoenix, AZ
Jun 20, 2020


Sat 6:30PM

Chicago - The Band & Rick Springfield
Ak-Chin Pavilion - Phoenix, AZ
Jun 20, 2020


Sat 7:30PM

Braids
Music Hall At Valley Bar - Phoenix, AZ
Jun 22, 2020


Mon 8:00PM

Phoebe Ryan
Music Hall At Valley Bar - Phoenix, AZ
Jun 27, 2020


Sat 5:00PM

Elevate Music Festival: Chris Tomlin, Vertical Worship & Josh Baldwin - Saturday Admission
Grand Canyon University Arena - Phoenix, AZ
Jun 28, 2020


Sun 4:00PM

Elevate Music Festival: Casting Crowns, Matthew West & The Afters - Sunday Admission
Grand Canyon University Arena - Phoenix, AZ
Jun 28, 2020


Sun 7:00PM

Chris Young, Scotty McCreery & Payton Smith
Ak-Chin Pavilion - Phoenix, AZ
Jul 2, 2020


Thu 8:00PM

Stephen Malkmus
The Crescent Ballroom - Phoenix - Phoenix, AZ
Jul 8, 2020


Wed 7:30PM

Monsta X
Arizona Federal Theatre - Phoenix, AZ
Jul 10, 2020


Fri 7:00PM

Foreigner, Kansas & Europe
Ak-Chin Pavilion - Phoenix, AZ
Jul 10, 2020


Fri 7:30PM

Russell Peters
Stand Up Live - AZ - Phoenix, AZ
Jul 10, 2020


Fri 10:00PM

Russell Peters
Stand Up Live - AZ - Phoenix, AZ
Jul 11, 2020


Sat 7:00PM

Russell Peters
Stand Up Live - AZ - Phoenix, AZ
Jul 11, 2020


Sat 8:00PM

Iliza Shlesinger
Arizona Federal Theatre - Phoenix, AZ
Jul 11, 2020


Sat 9:30PM

Russell Peters
Stand Up Live - AZ - Phoenix, AZ
Jul 12, 2020


Sun 7:00PM

Stand Atlantic, Trash Boat & Super Whatevr
The Crescent Ballroom - Phoenix - Phoenix, AZ
Jul 12, 2020


Sun 7:30PM

The Hollies
Celebrity Theatre - AZ - Phoenix, AZ
Jul 14, 2020


Tue 7:30PM

Melanie Martinez - Musician
Arizona Federal Theatre - Phoenix, AZ
Jul 15, 2020


Wed 8:00PM

Flora Cash
The Crescent Ballroom - Phoenix - Phoenix, AZ
Jul 16, 2020


Thu 8:00PM

RAC & Hotel Garuda
The Crescent Ballroom - Phoenix - Phoenix, AZ
Jul 21, 2020


Tue 6:00PM

Megadeth & Lamb of God
Arizona Federal Theatre - Phoenix, AZ
Jul 21, 2020


Tue 6:45PM

Incubus, 311 & Badflower
Ak-Chin Pavilion - Phoenix, AZ
Jul 21, 2020


Tue 7:30PM

The Monkees
Celebrity Theatre - AZ - Phoenix, AZ
Jul 21, 2020


Tue 8:00PM

Sibling Rivalry
Orpheum Theatre - Phoenix - Phoenix, AZ
Jul 22, 2020


Wed 7:00PM

Lindsey Stirling
Arizona Federal Theatre - Phoenix, AZ
Jul 29, 2020


Wed 7:30PM

The Masked Singer Live
Arizona Federal Theatre - Phoenix, AZ
Jul 29, 2020


Wed 8:30PM

Black Marble & Moaning
The Rebel Lounge - Phoenix - Phoenix, AZ
Jul 30, 2020


Thu 6:30PM

Sunny Sweeney
Last Exit Live - Phoenix, AZ
Jul 30, 2020


Thu 7:30PM

Kenny Chesney
Ak-Chin Pavilion - Phoenix, AZ
Aug 1, 2020


Sat 8:00PM

Of Montreal
The Crescent Ballroom - Phoenix - Phoenix, AZ
Aug 2, 2020


Sun 8:00PM

Primus
Arizona Federal Theatre - Phoenix, AZ
Aug 3, 2020


Mon 8:00PM

The Dollyrots
The Rebel Lounge - Phoenix - Phoenix, AZ
Aug 4, 2020


Tue 7:30PM

Deftones, Gojira & Poppy
Arizona Federal Theatre - Phoenix, AZ
Aug 12, 2020


Wed 8:00PM

This Will Destroy You
The Rebel Lounge - Phoenix - Phoenix, AZ
Aug 13, 2020


Thu 7:00PM

Rebelution, Steel Pulse & The Green
Arizona Federal Theatre - Phoenix, AZ
Aug 14, 2020


Fri TBA

Tim McGraw
Ak-Chin Pavilion - Phoenix, AZ
Aug 16, 2020


Sun 8:00PM

We Came As Romans
The Pressroom - Phoenix, AZ
Aug 17, 2020


Mon 6:00PM

Korn, Faith No More, Scars On Broadway & Spotlights
Ak-Chin Pavilion - Phoenix, AZ
Aug 17, 2020


Mon 7:30PM

Hillsong Worship
Arizona Federal Theatre - Phoenix, AZ
Aug 21, 2020


Fri 7:30PM

Lauv
Arizona Federal Theatre - Phoenix, AZ
Aug 24, 2020


Mon 7:30PM

Norah Jones & Mavis Staples
Arizona Federal Theatre - Phoenix, AZ
Aug 30, 2020


Sun 7:00PM

Disturbed, Staind & Bad Wolves
Ak-Chin Pavilion - Phoenix, AZ
Sep 3, 2020


Thu 5:00PM

Breaking Benjamin & Bush
Ak-Chin Pavilion - Phoenix, AZ
Sep 3, 2020


Thu 8:00PM

Roger Clyne
The Crescent Ballroom - Phoenix - Phoenix, AZ
Sep 4, 2020


Fri 8:00PM

Morris Day and the Time
Celebrity Theatre - AZ - Phoenix, AZ
Sep 4, 2020


Fri 8:00PM

Roger Clyne
The Crescent Ballroom - Phoenix - Phoenix, AZ
Sep 5, 2020


Sat 7:00PM

Jimmy Eat World & The Front Bottoms
Arizona Federal Theatre - Phoenix, AZ
Sep 6, 2020


Sun 7:00PM

Sammy Hagar and the Circle & Whitesnake
Ak-Chin Pavilion - Phoenix, AZ
Sep 7, 2020


Mon 8:00PM

Tab Benoit
Rhythm Room - Phoenix, AZ
Sep 7, 2020


Mon 8:00PM

Hunny
The Rebel Lounge - Phoenix - Phoenix, AZ
Sep 8, 2020


Tue 8:00PM

Tab Benoit
Rhythm Room - Phoenix, AZ
Sep 9, 2020


Wed 7:30PM

Kenny G
Celebrity Theatre - AZ - Phoenix, AZ
Sep 12, 2020


Sat 8:00PM

The Black Crowes
Ak-Chin Pavilion - Phoenix, AZ
Sep 12, 2020


Sat 8:00PM

Alicia Keys
Arizona Federal Theatre - Phoenix, AZ
Sep 12, 2020


Sat 8:00PM

Adam Ant
Orpheum Theatre - Phoenix - Phoenix, AZ
Sep 15, 2020


Tue 8:00PM

AJJ - Andrew Jackson Jihad, Xiu Xiu & Emperor X
The Crescent Ballroom - Phoenix - Phoenix, AZ
Sep 17, 2020


Thu 7:30PM

Tony Bennett
Celebrity Theatre - AZ - Phoenix, AZ
Sep 18, 2020


Fri TBA

Jason Aldean, Brett Young, Mitchell Tenpenny & Dee Jay Silver
Ak-Chin Pavilion - Phoenix, AZ
Sep 19, 2020


Sat 7:00PM

Jim Gaffigan
Arizona Federal Theatre - Phoenix, AZ
Sep 19, 2020


Sat 8:00PM

Comedy Bang! Bang!
Celebrity Theatre - AZ - Phoenix, AZ
Sep 21, 2020


Mon 7:00PM

5 Seconds of Summer
Arizona Federal Theatre - Phoenix, AZ
Sep 22, 2020


Tue 7:30PM

Matchbox Twenty & The Wallflowers
Ak-Chin Pavilion - Phoenix, AZ
Sep 22, 2020


Tue 8:00PM

Sasha Sloan
The Crescent Ballroom - Phoenix - Phoenix, AZ
Sep 23, 2020


Wed 7:30PM

Tesla
Celebrity Theatre - AZ - Phoenix, AZ
Sep 24, 2020


Thu 8:00PM

Little Big Town & Caitlyn Smith
Arizona Federal Theatre - Phoenix, AZ
Sep 25, 2020


Fri 7:00PM

Sam Hunt, Kip Moore & Travis Denning
Ak-Chin Pavilion - Phoenix, AZ
Sep 25, 2020


Fri 8:00PM

Final Fantasy VII Remake
Phoenix Symphony Hall - Phoenix, AZ
Sep 26, 2020


Sat 6:30PM

Nickelback, Stone Temple Pilots & Switchfoot
Ak-Chin Pavilion - Phoenix, AZ
Sep 29, 2020


Tue 7:30PM

Kiss
Ak-Chin Pavilion - Phoenix, AZ
Sep 29, 2020


Tue 8:00PM

Best Coast & Mannequin Pussy
The Crescent Ballroom - Phoenix - Phoenix, AZ
Oct 1, 2020


Thu 7:00PM

Lady Antebellum, Jake Owen & Maddie and Tae
Ak-Chin Pavilion - Phoenix, AZ
Oct 2, 2020


Fri 8:00PM

Alejandro Fernandez
Arizona Federal Theatre - Phoenix, AZ
Oct 3, 2020


Sat 7:00PM

The Doobie Brothers & Michael McDonald
Ak-Chin Pavilion - Phoenix, AZ
Oct 6, 2020


Tue 7:30PM

Backstreet Boys
Ak-Chin Pavilion - Phoenix, AZ
Oct 9, 2020


Fri 8:00PM

Gladys Knight
Celebrity Theatre - AZ - Phoenix, AZ
Oct 9, 2020


Fri 8:00PM

Wavves & SadGirl
The Rebel Lounge - Phoenix - Phoenix, AZ
Oct 10, 2020


Sat 7:30PM

Rascal Flatts
Ak-Chin Pavilion - Phoenix, AZ
Oct 11, 2020


Sun 8:00PM

Thom Yorke
Arizona Federal Theatre - Phoenix, AZ
Oct 13, 2020


Tue 7:30PM

Judas Priest
Arizona Federal Theatre - Phoenix, AZ
Oct 13, 2020


Tue 8:00PM

Ty Segall and Freedom Band
The Crescent Ballroom - Phoenix - Phoenix, AZ
Oct 15, 2020


Thu 8:00PM

Juanes
Arizona Federal Theatre - Phoenix, AZ
Oct 16, 2020


Fri 7:00PM

Kidz Bop Live
Arizona Federal Theatre - Phoenix, AZ
Oct 16, 2020


Fri 7:00PM

Robert Earl Keen
The Crescent Ballroom - Phoenix - Phoenix, AZ
Oct 16, 2020


Fri 8:00PM

Tracy Morgan
Wild Horse Pass Hotel & Casino - Phoenix, AZ
Oct 22, 2020


Thu 8:00PM

Tiny Meat Gang Tour: Cody Ko & Noel Miller
Arizona Federal Theatre - Phoenix, AZ
Oct 23, 2020


Fri 6:00PM

Five Finger Death Punch, Papa Roach, I Prevail & Ice Nine Kills
Talking Stick Resort Arena - Phoenix, AZ
Oct 24, 2020


Sat 7:30PM

The Eagles
Talking Stick Resort Arena - Phoenix, AZ
Oct 25, 2020


Sun 7:30PM

The Eagles
Talking Stick Resort Arena - Phoenix, AZ
Oct 30, 2020


Fri 8:00PM

Marc Anthony
Talking Stick Resort Arena - Phoenix, AZ
Nov 10, 2020


Tue 7:30PM

John Cleese
Orpheum Theatre - Phoenix - Phoenix, AZ
Nov 14, 2020


Sat 8:00PM

The Ocean Blue
The Crescent Ballroom - Phoenix - Phoenix, AZ
Nov 22, 2020


Sun 7:30PM

Earth, Wind and Fire
Arizona Federal Theatre - Phoenix, AZ
Nov 25, 2020


Wed 8:00PM

Los Angeles Azules
Arizona Federal Theatre - Phoenix, AZ
Dec 5, 2020


Sat 7:30PM

Foo Fighters
Talking Stick Resort Arena - Phoenix, AZ
Feb 27, 2021


Sat 8:00PM

Andre Rieu
Talking Stick Resort Arena - Phoenix, AZ
Mar 8, 2021


Mon 8:00PM

Fu Manchu
The Rebel Lounge - Phoenix - Phoenix, AZ
Apr 16, 2021


Fri 8:00PM

The Oak Ridge Boys
Celebrity Theatre - AZ - Phoenix, AZ
May 4, 2021


Tue 7:30PM

Celtic Woman
Orpheum Theatre - Phoenix - Phoenix, AZ
Mar 15, 2070


Sat TBA

Post Malone
Talking Stick Resort Arena - Phoenix, AZ
Mar 17, 2070


Mon TBA

Lauren Sanderson
Music Hall At Valley Bar - Phoenix, AZ
Mar 25, 2070


Tue TBA

Pink Martini
Orpheum Theatre - Phoenix - Phoenix, AZ
Apr 4, 2070


Fri TBA

Neha Kakkar
Arizona Federal Theatre - Phoenix, AZ
Apr 5, 2070


Sat TBA

Vundabar
The Rebel Lounge - Phoenix - Phoenix, AZ
Apr 15, 2070


Tue TBA

Pussy Riot
The Crescent Ballroom - Phoenix - Phoenix, AZ
Apr 17, 2070


Thu TBA

Letterkenny Live
Orpheum Theatre - Phoenix - Phoenix, AZ
Apr 18, 2070


Fri TBA

Manuel Mijares
Orpheum Theatre - Phoenix - Phoenix, AZ
Apr 19, 2070


Sat TBA

The Chats
The Crescent Ballroom - Phoenix - Phoenix, AZ
Apr 20, 2070


Sun TBA

Inner Wave
The Crescent Ballroom - Phoenix - Phoenix, AZ
Apr 21, 2070


Mon TBA

Tokimonsta
The Crescent Ballroom - Phoenix - Phoenix, AZ
Apr 22, 2070


Tue TBA

Allie X
The Rebel Lounge - Phoenix - Phoenix, AZ
Apr 23, 2070


Wed TBA

Deafheaven, Inter Arma & All Your Sisters
The Crescent Ballroom - Phoenix - Phoenix, AZ
Apr 23, 2070


Wed TBA

Lauren Ruth Ward
The Rebel Lounge - Phoenix - Phoenix, AZ
Apr 24, 2070


Thu TBA

Polica
The Crescent Ballroom - Phoenix - Phoenix, AZ
Apr 25, 2070


Fri TBA

TV Girl
The Crescent Ballroom - Phoenix - Phoenix, AZ
Apr 26, 2070


Sat TBA

Jinjer, Suicide Silence & Toothgrinder
The Pressroom - Phoenix, AZ
Apr 27, 2070


Sun TBA

In This Moment & Black Veil Brides
Arizona Federal Theatre - Phoenix, AZ
Apr 27, 2070


Sun TBA

Mandy Moore
Orpheum Theatre - Phoenix - Phoenix, AZ
Apr 27, 2070


Sun TBA

Dayglow
The Crescent Ballroom - Phoenix - Phoenix, AZ
Apr 28, 2070


Mon TBA

The National Parks
The Crescent Ballroom - Phoenix - Phoenix, AZ
Apr 28, 2070


Mon TBA

Mo Lowda and The Humble & Desert Noises
The Rebel Lounge - Phoenix - Phoenix, AZ
Apr 29, 2070


Tue TBA

Kesha & Big Freedia
Arizona Federal Theatre - Phoenix, AZ
Apr 29, 2070


Tue TBA

Kishi Bashi
The Crescent Ballroom - Phoenix - Phoenix, AZ
Apr 30, 2070


Wed TBA

The Garden & George Clanton
The Crescent Ballroom - Phoenix - Phoenix, AZ
May 2, 2070


Fri TBA

Soccer Mommy & Emily Reo
The Crescent Ballroom - Phoenix - Phoenix, AZ
May 8, 2070


Thu TBA

Run River North
The Rebel Lounge - Phoenix - Phoenix, AZ
May 9, 2070


Fri TBA

mxmtoon
The Crescent Ballroom - Phoenix - Phoenix, AZ
May 10, 2070


Sat TBA

Real Estate
The Crescent Ballroom - Phoenix - Phoenix, AZ
May 10, 2070


Sat TBA

Astrid S
Music Hall At Valley Bar - Phoenix, AZ
May 12, 2070


Mon TBA

The Residents
The Crescent Ballroom - Phoenix - Phoenix, AZ
May 16, 2070


Fri TBA

100 Gecs
The Crescent Ballroom - Phoenix - Phoenix, AZ
May 26, 2070


Mon TBA

Shallou
The Crescent Ballroom - Phoenix - Phoenix, AZ
May 27, 2070


Tue TBA

The Buttertones & Iguana Death Cult
The Crescent Ballroom - Phoenix - Phoenix, AZ
May 30, 2070


Fri TBA

Kyle Kinane
The Crescent Ballroom - Phoenix - Phoenix, AZ
Jun 2, 2070


Mon TBA

Between The Buried And Me
The Crescent Ballroom - Phoenix - Phoenix, AZ
Jun 5, 2070


Thu TBA

Built To Spill
The Crescent Ballroom - Phoenix - Phoenix, AZ
Jun 13, 2070


Fri TBA

AJR
Arizona Federal Theatre - Phoenix, AZ
Jun 16, 2070


Mon TBA

Peach Pit
The Crescent Ballroom - Phoenix - Phoenix, AZ
< Prev 1 Next >
Find Tickets, LLC Is Your Internet Phoenix Concert Tickets 2020 Agent For Every Massive Event That Is Done In Phoenix And The Immediate Metro Area. We Have Concert Tickets Phoenix 2020 To Events Held In Phoenix So FindTicketsFast.com Is Looked At By Customers To Be Included In The Finest Concert Tickets In Phoenix 2020 Websites. With One Of The Greatest Fresh And Ample Inventory Of Phoenix Concerts 2020 On The Web For The Phoenix Area That FindTicketsFast.com Is Listed Potential Customers Look Up They Are They're Hunting For Concerts In Phoenix 2020 . Our Agents Tickets Can Be Sorted By Amount And Section To Help You In Purchasing The Particular Event Your Searching For Or Any Massive Event, Comprising Last Minute, Half Price, Cheap, And Discount Concert Tickets You Desire To See In The Entire City And Immediate Metro Area Of Phoenix.
Should You Have A Few Concerns About Tickets On Our Concert Tickets Phoenix 2020 Page, Or Something About A Concert In Phoenix 2020 Event Happening In Phoenix Please Connect With Our Company's Client Service Area For Up To Date Info., And Basic Info About Your Purchase From The Phoenix Concert Tickets 2020 Site Page. Our Expert Reps. Can Aid You With Your Phoenix Concerts 2020 Ordering By The Phone Or With A Couple Pushes Of The Mouse You Can Book Your Concert Tickets In Phoenix 2020 Webpage Over Our Secure Ticket Booking Program Using The Latest Security Software Which Is Just As Secure As Booking Right From A Company In Phoenix That Work For An Agency.
Hot Current Events Links
Phoenix Event Categories
As Well As Getting Facts From FindTicketsFast's Concerts In Phoenix 2020 Webpage, Details Is Similarly Available From Our Patron Service Agents. Our Staff Can Give You With Important Info About Venue Maps, Event Dates, & Seat Numbers Plus Help You Choose The Perfect Seats If You're Not Acquainted With A Certain Arena That Is Sold By Phoenix Concert Tickets 2020 Companies. As Ticket Brokers We Carry A Large Selection Of Concert In Phoenix 2020 Which Include Half Price, Discount, Cheap, And Half Price Phoenix Concert Tickets 2020 That We Can Track down Concert Tickets Phoenix 2020 In The Metro Area For Almost Anyone Looking To Book Concert Tickets In Phoenix 2020 Show Agent From A Website Or Using The Phone. FindTicketsFast Is 1 Of The #1 Phoenix Concerts 2020 Agencies Via The Web.
- Phoenix Concert Ordering Information -
- 2020 Phoenix Concert Schedules Information -
- For More Cities And Events -

100% Buyer Guarantee

Customer Reviews
Wonderful Service!
Thank you for the great experience. We truly enjoyed the show. Thank you for making it all happen.
Will use again...
Great customer service + excellant prcing = very happy customer!