Event & Show Tickets
Pro Sport Tickets
College Sport Tickets
Helpful Pages
Secure Online Shopping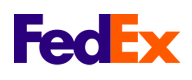 Cincinnati Ticket Broker

Date/Time
EVENTS
Venue/City
Apr 24, 2020


Fri 8:00PM

Mr. Speed - Tribute to Kiss
Bogarts - Cincinnati, OH
Apr 24, 2020


Fri 8:00PM

Actually
Cincinnati Playhouse In The Park - Thompson Shelterhouse - Cincinnati, OH
Apr 24, 2020


Fri 8:30PM

Sylmar
Live at the Ludlow Garage - Cincinnati, OH
Apr 25, 2020


Sat 4:00PM

Actually
Cincinnati Playhouse In The Park - Thompson Shelterhouse - Cincinnati, OH
Apr 25, 2020


Sat 7:00PM

Cincinnati Boychoir: Quien canta
Jarson Kaplan Theater at Aronoff Center - Cincinnati, OH
Apr 25, 2020


Sat 8:00PM

Cincinnati Symphony Orchestra: Guy Braunstein - Transfigured Night
Cincinnati Music Hall - Cincinnati, OH
Apr 25, 2020


Sat 8:00PM

Actually
Cincinnati Playhouse In The Park - Thompson Shelterhouse - Cincinnati, OH
Apr 26, 2020


Sun 2:00PM

Cincinnati Symphony Orchestra: Guy Braunstein - Transfigured Night
Cincinnati Music Hall - Cincinnati, OH
Apr 26, 2020


Sun 3:00PM

Cincinnati Boychoir: Quien canta
Jarson Kaplan Theater at Aronoff Center - Cincinnati, OH
Apr 27, 2020


Mon 8:00PM

Le Butcherettes
Taft Theatre - Cincinnati, OH
May 1, 2020


Fri 8:00PM

Cincinnati Pops Orchestra: John Morris Russell - Dreamworks Animation In Concert
Cincinnati Music Hall - Cincinnati, OH
May 1, 2020


Fri 8:30PM

Josh Kelley
Live at the Ludlow Garage - Cincinnati, OH
May 2, 2020


Sat 2:00PM

Cincinnati Pops Orchestra: John Morris Russell - Dreamworks Animation In Concert
Cincinnati Music Hall - Cincinnati, OH
May 2, 2020


Sat 8:00PM

Cincinnati Pops Orchestra: John Morris Russell - Dreamworks Animation In Concert
Cincinnati Music Hall - Cincinnati, OH
May 3, 2020


Sun 2:00PM

Cincinnati Pops Orchestra: John Morris Russell - Dreamworks Animation In Concert
Cincinnati Music Hall - Cincinnati, OH
May 7, 2020


Thu 8:30PM

Eaglemania - Tribute To The Eagles
Live at the Ludlow Garage - Cincinnati, OH
May 8, 2020


Fri 11:00AM

Cincinnati Symphony Orchestra: Louis Langree - Mozart's Paris
Cincinnati Music Hall - Cincinnati, OH
May 8, 2020


Fri 7:30PM

Singin' In The Rain
Jarson Kaplan Theater at Aronoff Center - Cincinnati, OH
May 9, 2020


Sat 7:00PM

Legends Of The Squared Circle
Bogarts - Cincinnati, OH
May 9, 2020


Sat 7:30PM

Singin' In The Rain
Jarson Kaplan Theater at Aronoff Center - Cincinnati, OH
May 9, 2020


Sat 8:00PM

Cincinnati Symphony Orchestra: Louis Langree - Mozart's Paris
Cincinnati Music Hall - Cincinnati, OH
May 9, 2020


Sat 11:00PM

Sylvan Esso
The Woodward Theater - Cincinnati - Cincinnati, OH
May 10, 2020


Sun 2:00PM

Singin' In The Rain
Jarson Kaplan Theater at Aronoff Center - Cincinnati, OH
May 11, 2020


Mon 6:40PM

Cincinnati Reds vs. Miami Marlins
Great American Ball Park - Cincinnati, OH
May 12, 2020


Tue 6:40PM

Cincinnati Reds vs. Miami Marlins
Great American Ball Park - Cincinnati, OH
May 13, 2020


Wed 12:35PM

Cincinnati Reds vs. Miami Marlins
Great American Ball Park - Cincinnati, OH
May 13, 2020


Wed 7:30PM

Singin' In The Rain
Jarson Kaplan Theater at Aronoff Center - Cincinnati, OH
May 14, 2020


Thu 6:40PM

Cincinnati Reds vs. Milwaukee Brewers
Great American Ball Park - Cincinnati, OH
May 14, 2020


Thu 7:30PM

Singin' In The Rain
Jarson Kaplan Theater at Aronoff Center - Cincinnati, OH
May 14, 2020


Thu 8:00PM

Bob Saget
Taft Theatre - Cincinnati, OH
May 15, 2020


Fri 7:00PM

Jacksfilms Presents: Yiay Live! Live!
Bogarts - Cincinnati, OH
May 15, 2020


Fri 7:10PM

Cincinnati Reds vs. Milwaukee Brewers
Great American Ball Park - Cincinnati, OH
May 15, 2020


Fri 7:30PM

Singin' In The Rain
Jarson Kaplan Theater at Aronoff Center - Cincinnati, OH
May 16, 2020


Sat 1:10PM

Cincinnati Reds vs. Milwaukee Brewers
Great American Ball Park - Cincinnati, OH
May 16, 2020


Sat 7:30PM

Singin' In The Rain
Jarson Kaplan Theater at Aronoff Center - Cincinnati, OH
May 16, 2020


Sat 8:00PM

Cincinnati Symphony Orchestra: Louis Langree - Mahler 3 and Adolphe Premiere
Cincinnati Music Hall - Cincinnati, OH
May 17, 2020


Sun 1:10PM

Cincinnati Reds vs. Milwaukee Brewers
Great American Ball Park - Cincinnati, OH
May 17, 2020


Sun 2:00PM

Cincinnati Symphony Orchestra: Louis Langree - Mahler 3 and Adolphe Premiere
Cincinnati Music Hall - Cincinnati, OH
May 19, 2020


Tue 8:00PM

The Record Company
20th Century Theatre - Cincinnati, OH
May 21, 2020


Thu 8:00PM

Catalina Wine Mixer
Bogarts - Cincinnati, OH
May 21, 2020


Thu 8:30PM

Mystic Bowie's Talking Dreads
Live at the Ludlow Garage - Cincinnati, OH
May 22, 2020


Fri 7:10PM

Cincinnati Reds vs. San Diego Padres
Great American Ball Park - Cincinnati, OH
May 22, 2020


Fri 8:30PM

Corky Laing
Live at the Ludlow Garage - Cincinnati, OH
May 23, 2020


Sat 4:10PM

Cincinnati Reds vs. San Diego Padres
Great American Ball Park - Cincinnati, OH
May 23, 2020


Sat 8:00PM

Lagwagon & Less Than Jake
Bogarts - Cincinnati, OH
May 24, 2020


Sun 1:10PM

Cincinnati Reds vs. San Diego Padres
Great American Ball Park - Cincinnati, OH
May 25, 2020


Mon 2:10PM

Cincinnati Reds vs. San Diego Padres
Great American Ball Park - Cincinnati, OH
May 26, 2020


Tue 6:40PM

Cincinnati Reds vs. Pittsburgh Pirates
Great American Ball Park - Cincinnati, OH
May 26, 2020


Tue 7:30PM

Colin Mochrie & Brad Sherwood
Procter & Gamble Hall at Aronoff Center - Cincinnati, OH
May 27, 2020


Wed 6:40PM

Cincinnati Reds vs. Pittsburgh Pirates
Great American Ball Park - Cincinnati, OH
FindTicketsFast.com Is Your Online Cincinnati Ticket Brokers Agency For Any Big Event That Goes On In Cincinnati And The Surrounding Metro Area. We List Tickets To Events Held In Cincinnati So We Are Looked At By Many To Be Included In The Ticket Brokers In Cincinnati. Having One Of The Most Current And Ample Mixture Of Event Tickets On The World Wide Web For Cincinnati Events That www.FindTicketsFast.com Is [Listed|Shown|When Current Customers Search Ticket Brokers Cincinnati. Our Agency Event Tickets Can Be Sorted By Section & Price To Aid You In Buying The Precise Event You're Looking For Or Any Major Event, Comprising Concerts, Sports And Theatre You Want To See In The Whole City And Close By Metro Area Of Cincinnati.
If You Have Any Questions About Tickets On Our Ticket Broker Cincinnati Page, Or Anything About An Event Taking Place In Cincinnati Please Reach Out To Our Client Service Department For Up To Date Information, And Basic Information About Your Booking From The Ticket Brokers Cincinnati Website Page. Our Informed Reps. Will Help You With Your Ticket Ordering Thru The Telephone Or With A 3 Taps Of The Mouse You Can Order Your Tickets From Our Cincinnati Ticket Brokers Webpage Website Page Over Our Encrypted Ticket Securing Program Using Up To Date Protective Software Which Is Just As Secure As Ordering Straight From Ticket Brokers In Cincinnati That Work For An Agency.
Hot Current Events Links
Cincinnati Event Categories
Besides Getting Information From www.FindTicketsFast.com's Ticket Broker Cincinnati Event Page, Info Is Also Available From Our Client Service Agents. Our Representatives Can Give You With Helpful Info About Seating Charts, Seat #'s & Event Dates In Addition To Help You Pick The Precise Seats If You're Not Accustom With A Certain Stadium That Is Sold By Cincinnati Ticket Agencies. As Cincinnati Ticket Brokers We Carry A Large Mixture Of Cincinnati Event Tickets Which Include Sold Out, Premium And Cheap Tickets That We Can Track down Tickets For Events In The City Area For Just About Everyone Looking To Secure Tickets From A Ticket Brokers In Cincinnati Agent On The Internet Or Using The Phone. www.FindTicketsFast.com Is 1 Of The Top Ticket Brokers Cincinnati Event Agencies Via The Web.
- Cincinnati Ticket Broker Ordering Information -
- 2020 Cincinnati Schedule Information -
- For More Cities And Events -

100% Buyer Guarantee

Customer Reviews
Wonderful Service!
Thank you for the great experience. We truly enjoyed the show. Thank you for making it all happen.
Will use again...
Great customer service + excellant prcing = very happy customer!