Event & Show Tickets
Pro Sport Tickets
College Sport Tickets
Helpful Pages
Secure Online Shopping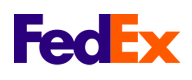 Dayton Ticket Broker

Date/Time
EVENTS
Venue/City
Apr 24, 2020


Fri 7:00PM

Tom MacDonald
Oddbody's - Dayton, OH
Apr 24, 2020


Fri 8:00PM

Dayton Opera: Neal Gittleman - Going for Baroque
Mead Theatre At Schuster Performing Arts Center - Dayton, OH
Apr 25, 2020


Sat 7:30PM

Mix 107.7 Time Warp Prom
EJ Nutter Center - Dayton, OH
Apr 26, 2020


Sun 3:00PM

Dayton Opera: Neal Gittleman - Going for Baroque
Mead Theatre At Schuster Performing Arts Center - Dayton, OH
May 4, 2020


Mon 7:00PM

Dayton Dragons vs. Cedar Rapids Kernels
Day Air Ballpark - Dayton, OH
May 5, 2020


Tue 7:00PM

Dayton Dragons vs. Cedar Rapids Kernels
Day Air Ballpark - Dayton, OH
May 6, 2020


Wed 7:00PM

Dayton Dragons vs. Cedar Rapids Kernels
Day Air Ballpark - Dayton, OH
May 7, 2020


Thu 7:00PM

Dayton Dragons vs. Peoria Chiefs
Day Air Ballpark - Dayton, OH
May 8, 2020


Fri 7:00PM

Dayton Dragons vs. Peoria Chiefs
Day Air Ballpark - Dayton, OH
May 8, 2020


Fri 8:00PM

Dayton Philharmonic: Keitaro Harada - Beethoven's 1st & The Firebird
Mead Theatre At Schuster Performing Arts Center - Dayton, OH
May 9, 2020


Sat 7:00PM

Dayton Dragons vs. Peoria Chiefs
Day Air Ballpark - Dayton, OH
May 9, 2020


Sat 8:00PM

Dayton Philharmonic: Keitaro Harada - Beethoven's 1st & The Firebird
Mead Theatre At Schuster Performing Arts Center - Dayton, OH
May 15, 2020


Fri 8:00PM

Dayton Philharmonic: Neal Gittleman - The Rat Pack: Symphonic!
Mead Theatre At Schuster Performing Arts Center - Dayton, OH
May 16, 2020


Sat 8:00PM

Dayton Philharmonic: Neal Gittleman - The Rat Pack: Symphonic!
Mead Theatre At Schuster Performing Arts Center - Dayton, OH
May 17, 2020


Sun 4:00PM

Dayton Dragons vs. Lake County Captains
Day Air Ballpark - Dayton, OH
May 18, 2020


Mon 7:00PM

Dayton Dragons vs. Lake County Captains
Day Air Ballpark - Dayton, OH
May 19, 2020


Tue 7:00PM

Dayton Dragons vs. Lake County Captains
Day Air Ballpark - Dayton, OH
May 23, 2020


Sat 7:00PM

Dayton Dragons vs. West Michigan Whitecaps
Day Air Ballpark - Dayton, OH
May 24, 2020


Sun 7:00PM

Dayton Dragons vs. West Michigan Whitecaps
Day Air Ballpark - Dayton, OH
May 25, 2020


Mon 2:00PM

Dayton Dragons vs. West Michigan Whitecaps
Day Air Ballpark - Dayton, OH
May 26, 2020


Tue 7:00PM

Dayton Dragons vs. South Bend Cubs
Day Air Ballpark - Dayton, OH
May 27, 2020


Wed 7:00PM

Dayton Dragons vs. South Bend Cubs
Day Air Ballpark - Dayton, OH
May 28, 2020


Thu 7:00PM

Dayton Dragons vs. South Bend Cubs
Day Air Ballpark - Dayton, OH
Jun 5, 2020


Fri 7:00PM

Dayton Dragons vs. West Michigan Whitecaps
Day Air Ballpark - Dayton, OH
Jun 5, 2020


Fri 8:00PM

Dayton Philharmonic: Neal Gittleman - Beethoven's Eroica
Mead Theatre At Schuster Performing Arts Center - Dayton, OH
Jun 6, 2020


Sat 7:00PM

Dayton Dragons vs. West Michigan Whitecaps
Day Air Ballpark - Dayton, OH
Jun 6, 2020


Sat 7:30PM

Keith Sweat, Silk & Ginuwine
The Rose Music Center at The Heights - Dayton, OH
Jun 6, 2020


Sat 8:00PM

Dayton Philharmonic: Neal Gittleman - Beethoven's Eroica
Mead Theatre At Schuster Performing Arts Center - Dayton, OH
Jun 7, 2020


Sun 2:00PM

Dayton Dragons vs. West Michigan Whitecaps
Day Air Ballpark - Dayton, OH
Jun 11, 2020


Thu 7:00PM

Dayton Dragons vs. Lansing Lugnuts
Day Air Ballpark - Dayton, OH
Jun 12, 2020


Fri 7:00PM

Dayton Dragons vs. Lansing Lugnuts
Day Air Ballpark - Dayton, OH
Jun 13, 2020


Sat 7:00PM

Dayton Dragons vs. Lansing Lugnuts
Day Air Ballpark - Dayton, OH
Jun 13, 2020


Sat 7:00PM

Randy Bachman & Burton Cummings
The Rose Music Center at The Heights - Dayton, OH
Jun 13, 2020


Sat 8:00PM

Dayton Philharmonic: Thiago Tiberio - Star Wars - A New Hope In Concert
Mead Theatre At Schuster Performing Arts Center - Dayton, OH
Jun 14, 2020


Sun 2:00PM

Dayton Dragons vs. Lansing Lugnuts
Day Air Ballpark - Dayton, OH
Jun 15, 2020


Mon 7:00PM

Dayton Dragons vs. Fort Wayne TinCaps
Day Air Ballpark - Dayton, OH
Jun 16, 2020


Tue 7:00PM

Dayton Dragons vs. Fort Wayne TinCaps
Day Air Ballpark - Dayton, OH
Jun 17, 2020


Wed 7:00PM

Dayton Dragons vs. Fort Wayne TinCaps
Day Air Ballpark - Dayton, OH
Jun 17, 2020


Wed 7:00PM

Sheryl Crow
The Rose Music Center at The Heights - Dayton, OH
Jun 23, 2020


Tue 7:00PM

Collective Soul, Better Than Ezra & Tonic
The Rose Music Center at The Heights - Dayton, OH
Jun 27, 2020


Sat 8:00PM

Boney James
The Rose Music Center at The Heights - Dayton, OH
Jun 29, 2020


Mon 7:00PM

Dayton Dragons vs. Fort Wayne TinCaps
Day Air Ballpark - Dayton, OH
Jun 30, 2020


Tue 7:00PM

Dayton Dragons vs. Fort Wayne TinCaps
Day Air Ballpark - Dayton, OH
Jul 1, 2020


Wed 7:00PM

Dayton Dragons vs. Fort Wayne TinCaps
Day Air Ballpark - Dayton, OH
Jul 1, 2020


Wed 7:00PM

ZZ Top
The Rose Music Center at The Heights - Dayton, OH
Jul 2, 2020


Thu 7:00PM

Dayton Dragons vs. Bowling Green Hot Rods
Day Air Ballpark - Dayton, OH
Jul 3, 2020


Fri 7:00PM

Dayton Dragons vs. Bowling Green Hot Rods
Day Air Ballpark - Dayton, OH
Jul 10, 2020


Fri 7:00PM

Dayton Dragons vs. Lake County Captains
Day Air Ballpark - Dayton, OH
Jul 10, 2020


Fri 8:00PM

Air Supply
The Rose Music Center at The Heights - Dayton, OH
Jul 11, 2020


Sat 5:00PM

Jeff Dunham
EJ Nutter Center - Dayton, OH
FindTicketsFast Is Your Internet Dayton Ticket Brokers Agent For Each Big Event That Is Done In Dayton And The Encompassing Urban Area. We List Tickets To Events Held In Dayton So Find Tickets,LLC Is Considered By Many To Be Included In The Ticket Brokers In Dayton. Using One Of The Best Up To Date And Comprehensive Mixture Of Event Tickets On The Internet For Dayton Events That We Are [Listed|Shown|When Possible Customers Look Up Ticket Brokers Dayton. Our Agent Event Tickets Can Be Sorted By Amount And Section To Help You In Securing The Exact Event Your Looking For Or Any Major Event, Comprising Concerts, Sports And Theatre You Want To To Go In The Whole City And Nearby Metro Area Of Dayton.
The Minute You Have A Few Concerns About Tickets On Our Ticket Broker Dayton Page, Or Everything About An Event Taking Place In Dayton Please Reach Out To www.FindTicketsFast.com's Patron Service Department For Up To Date Data, And General Information About Your Purchase From The Ticket Brokers Dayton Site Page. Our Informed Employees Can Assist You With Your Ticket Ordering Over The Phone Or With A Three Taps Of The Mouse You Can Book Your Tickets From Our Dayton Ticket Brokers Webpage Website Page Over Our Secure Ticket Purchasing Software Using The Latest Protective Software Which Is Just As Secure As Ordering Directly From Ticket Brokers In Dayton That Work For An Agency.
Hot Current Events Links
Dayton Event Categories
As Well As Receiving Info From The Website's Ticket Broker Dayton Event Page, Info Is Likewise Offered From Our Client Service Agents. We Can Supply You With Helpful Info About Venue Maps, Event Dates, & Seat Numbers As Well As Assist You Choose The Right Seats If You're Not Familiar With A Particular Arena That Is Carried By Dayton Ticket Agencies. As Dayton Ticket Brokers We List A Wide Inventory Of Dayton Event Tickets Which Include Premium, Sold Out, And Cheap Tickets That We Can Locate Tickets For Events In The Metro Area For Just About Everyone Looking To Secure Tickets From A Ticket Brokers In Dayton Agent Online Or Using The Telephone. Find Tickets, LLC Is One Of The Main Ticket Brokers Dayton Event Agencies Online.
- Dayton Ticket Broker Ordering Information -
- 2020 Dayton Schedule Information -
- For More Cities And Events -

100% Buyer Guarantee

Customer Reviews
Wonderful Service!
Thank you for the great experience. We truly enjoyed the show. Thank you for making it all happen.
Will use again...
Great customer service + excellant prcing = very happy customer!