Event & Show Tickets
Pro Sport Tickets
College Sport Tickets
Helpful Pages
Secure Online Shopping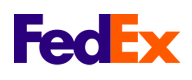 Chicago Race Tickets

Date/Time
EVENTS
Venue/City
Nov 25, 2017


Sat 1:00PM

Illinois-Chicago Flames vs. Santa Clara Broncos (WOMEN)
UIC Pavilion - Chicago, IL
Nov 26, 2017


Sun 2:30PM

Chicago Bulls vs. Miami Heat
United Center - Chicago, IL
Nov 27, 2017


Mon 7:30PM

Chicago Blackhawks vs. Anaheim Ducks
United Center - Chicago, IL
Nov 28, 2017


Tue 7:00PM

Chicago Bulls vs. Phoenix Suns
United Center - Chicago, IL
Nov 30, 2017


Thu 7:00PM

Illinois-Chicago Flames vs. Indiana State Sycamores (WOMEN)
UIC Pavilion - Chicago, IL
Nov 30, 2017


Thu 7:30PM

Chicago Blackhawks vs. Dallas Stars
United Center - Chicago, IL
Dec 1, 2017


Fri 7:00PM

Chicago Bulls vs. Sacramento Kings
United Center - Chicago, IL
Dec 2, 2017


Sat 3:00PM

Loyola Chicago Ramblers vs. Illinois-Chicago Flames
Gentile Center - Chicago, IL
Dec 3, 2017


Sun TBA

PARKING: Chicago Bears vs. San Francisco 49ers
Soldier Field Stadium Parking Lot - Chicago, IL
Dec 3, 2017


Sun 12:00PM

Chicago Bears vs. San Francisco 49ers
Soldier Field Stadium - Chicago, IL
Dec 3, 2017


Sun 6:00PM

Chicago Blackhawks vs. Los Angeles Kings
United Center - Chicago, IL
Dec 4, 2017


Mon 7:00PM

Chicago Bulls vs. Cleveland Cavaliers
United Center - Chicago, IL
Dec 6, 2017


Wed 4:00PM

Illinois-Chicago Flames vs. Indiana Northwest Redhawks (WOMEN)
UIC Pavilion - Chicago, IL
Dec 6, 2017


Wed 7:00PM

Illinois-Chicago Flames vs. Wisconsin Parkside Rangers
UIC Pavilion - Chicago, IL
Dec 8, 2017


Fri 7:00PM

Illinois-Chicago Flames vs. Eastern Michigan Eagles (WOMEN)
UIC Pavilion - Chicago, IL
Dec 8, 2017


Fri 7:30PM

Chicago Blackhawks vs. Buffalo Sabres
United Center - Chicago, IL
Dec 9, 2017


Sat 3:00PM

Illinois-Chicago Flames vs. DePaul Blue Demons
UIC Pavilion - Chicago, IL
Dec 9, 2017


Sat 3:00PM

Loyola Chicago Ramblers vs. Norfolk State Spartans
Gentile Center - Chicago, IL
Dec 9, 2017


Sat 7:00PM

Chicago Bulls vs. New York Knicks
United Center - Chicago, IL
Dec 10, 2017


Sun 6:00PM

Chicago Blackhawks vs. Arizona Coyotes
United Center - Chicago, IL
Dec 11, 2017


Mon 7:00PM

Chicago Bulls vs. Boston Celtics
United Center - Chicago, IL
Dec 12, 2017


Tue 7:30PM

Chicago Blackhawks vs. Florida Panthers
United Center - Chicago, IL
Dec 13, 2017


Wed 7:00PM

Chicago Bulls vs. Utah Jazz
United Center - Chicago, IL
Dec 15, 2017


Fri 7:00PM

Illinois-Chicago Flames vs. Dartmouth Big Green
UIC Pavilion - Chicago, IL
Dec 16, 2017


Sat 7:00PM

Illinois Fighting Illini vs. New Mexico State Aggies
United Center - Chicago, IL
Dec 17, 2017


Sun 6:00PM

Chicago Blackhawks vs. Minnesota Wild
United Center - Chicago, IL
Dec 18, 2017


Mon 7:00PM

Chicago Bulls vs. Philadelphia 76ers
United Center - Chicago, IL
Dec 18, 2017


Mon 7:00PM

Illinois-Chicago Flames vs. North Texas Mean Green (WOMEN)
UIC Pavilion - Chicago, IL
Dec 20, 2017


Wed 7:00PM

Chicago Bulls vs. Orlando Magic
United Center - Chicago, IL
Dec 20, 2017


Wed 7:00PM

DePaul Blue Demons vs. IUPUI Jaguars (WOMEN)
McGrath Arena - Chicago, IL
Dec 23, 2017


Sat 3:00PM

Illinois-Chicago Flames vs. Trinity Christian College Trolls
UIC Pavilion - Chicago, IL
Dec 24, 2017


Sun TBA

PARKING: Chicago Bears vs. Cleveland Browns
Soldier Field Stadium Parking Lot - Chicago, IL
Dec 24, 2017


Sun 12:00PM

Chicago Bears vs. Cleveland Browns
Soldier Field Stadium - Chicago, IL
Dec 27, 2017


Wed 7:00PM

Chicago Bulls vs. New York Knicks
United Center - Chicago, IL
Dec 28, 2017


Thu 2:00PM

The Harlem Globetrotters
United Center - Chicago, IL
Dec 28, 2017


Thu 7:00PM

The Harlem Globetrotters
United Center - Chicago, IL
Dec 28, 2017


Thu 7:00PM

DePaul Blue Demons vs. Seton Hall Pirates (WOMEN)
McGrath Arena - Chicago, IL
Dec 29, 2017


Fri 7:00PM

Chicago Bulls vs. Indiana Pacers
United Center - Chicago, IL
Dec 30, 2017


Sat 3:00PM

Illinois-Chicago Flames vs. IUPUI Jaguars (WOMEN)
UIC Pavilion - Chicago, IL
Dec 30, 2017


Sat 3:00PM

Loyola Chicago Ramblers vs. Evansville Purple Aces
Gentile Center - Chicago, IL
Dec 30, 2017


Sat 7:00PM

DePaul Blue Demons vs. St. Johns Red Storm (WOMEN)
McGrath Arena - Chicago, IL
Jan 1, 2018


Mon 7:00PM

Chicago Bulls vs. Portland Trail Blazers
United Center - Chicago, IL
Jan 3, 2018


Wed 7:00PM

Chicago Bulls vs. Toronto Raptors
United Center - Chicago, IL
Jan 3, 2018


Wed 7:00PM

Loyola Chicago Ramblers vs. Indiana State Sycamores
Gentile Center - Chicago, IL
Jan 5, 2018


Fri 7:30PM

Chicago Blackhawks vs. Vegas Golden Knights
United Center - Chicago, IL
Jan 7, 2018


Sun 2:00PM

Chicago Blackhawks vs. Edmonton Oilers
United Center - Chicago, IL
Jan 8, 2018


Mon 7:00PM

Chicago Bulls vs. Houston Rockets
United Center - Chicago, IL
Jan 10, 2018


Wed 7:00PM

Chicago Blackhawks vs. Minnesota Wild
United Center - Chicago, IL
Jan 10, 2018


Wed 7:00PM

Illinois-Chicago Flames vs. Wisconsin - Green Bay Phoenix
UIC Pavilion - Chicago, IL
Jan 11, 2018


Thu 7:00PM

Illinois-Chicago Flames vs. Oakland University Golden Grizzlies (WOMEN)
UIC Pavilion - Chicago, IL
Jan 12, 2018


Fri TBA

Chicago Cubs Convention - 3 Day Pass
Sheraton Chicago Hotel & Towers - Chicago, IL
Jan 12, 2018


Fri 7:00PM

Illinois-Chicago Flames vs. Wisconsin-Milwaukee Panthers
UIC Pavilion - Chicago, IL
Jan 12, 2018


Fri 7:30PM

Chicago Blackhawks vs. Winnipeg Jets
United Center - Chicago, IL
Jan 13, 2018


Sat 3:00PM

Illinois-Chicago Flames vs. Detroit Mercy (WOMEN)
UIC Pavilion - Chicago, IL
Jan 13, 2018


Sat 3:00PM

Loyola Chicago Ramblers vs. Bradley Braves
Gentile Center - Chicago, IL
Jan 13, 2018


Sat 7:00PM

Chicago Bulls vs. Detroit Pistons
United Center - Chicago, IL
Jan 14, 2018


Sun 6:00PM

Chicago Blackhawks vs. Detroit Red Wings
United Center - Chicago, IL
Jan 15, 2018


Mon 1:00PM

Illinois-Chicago Flames vs. Wisconsin-Milwaukee Panthers (WOMEN)
UIC Pavilion - Chicago, IL
Jan 15, 2018


Mon 2:30PM

Chicago Bulls vs. Miami Heat
United Center - Chicago, IL
Jan 15, 2018


Mon 7:00PM

Illinois-Chicago Flames vs. Oakland University Golden Grizzlies
UIC Pavilion - Chicago, IL
Jan 17, 2018


Wed 7:00PM

Chicago Bulls vs. Golden State Warriors
United Center - Chicago, IL
Jan 17, 2018


Wed 7:00PM

Loyola Chicago Ramblers vs. Southern Illinois Salukis
Gentile Center - Chicago, IL
Jan 20, 2018


Sat 7:30PM

Chicago Blackhawks vs. New York Islanders
United Center - Chicago, IL
Jan 21, 2018


Sun 2:00PM

Notre Dame Fighting Irish vs. Wisconsin Badgers
United Center - Chicago, IL
Jan 22, 2018


Mon 7:30PM

Chicago Blackhawks vs. Tampa Bay Lightning
United Center - Chicago, IL
Jan 24, 2018


Wed 7:00PM

Chicago Blackhawks vs. Toronto Maple Leafs
United Center - Chicago, IL
Jan 26, 2018


Fri 7:00PM

Chicago Bulls vs. Los Angeles Lakers
United Center - Chicago, IL
Jan 27, 2018


Sat 3:00PM

Illinois-Chicago Flames vs. IUPUI Jaguars
UIC Pavilion - Chicago, IL
Jan 28, 2018


Sun 2:30PM

Chicago Bulls vs. Milwaukee Bucks
United Center - Chicago, IL
Jan 28, 2018


Sun 3:00PM

Loyola Chicago Ramblers vs. Northern Iowa Panthers
Gentile Center - Chicago, IL
Jan 29, 2018


Mon 8:00PM

DePaul Blue Demons vs. Marquette Golden Eagles (WOMEN)
McGrath Arena - Chicago, IL
Feb 2, 2018


Fri 7:00PM

DePaul Blue Demons vs. Creighton Bluejays (WOMEN)
McGrath Arena - Chicago, IL
Feb 3, 2018


Sat 1:00PM

Loyola Chicago Ramblers vs. Missouri State Bears
Gentile Center - Chicago, IL
Feb 4, 2018


Sun 2:00PM

DePaul Blue Demons vs. Providence Friars (WOMEN)
McGrath Arena - Chicago, IL
Feb 6, 2018


Tue 7:30PM

Chicago Blackhawks vs. Calgary Flames
United Center - Chicago, IL
Feb 7, 2018


Wed 7:00PM

Loyola Chicago Ramblers vs. Drake Bulldogs
Gentile Center - Chicago, IL
Feb 8, 2018


Thu 4:00PM

Illinois-Chicago Flames vs. Cleveland State Vikings (WOMEN)
UIC Pavilion - Chicago, IL
Feb 8, 2018


Thu 7:00PM

Illinois-Chicago Flames vs. Youngstown State Penguins
UIC Pavilion - Chicago, IL
Feb 8, 2018


Thu 7:30PM

Chicago Blackhawks vs. Dallas Stars
United Center - Chicago, IL
Feb 9, 2018


Fri 7:00PM

Chicago Bulls vs. Minnesota Timberwolves
United Center - Chicago, IL
Feb 10, 2018


Sat 2:00PM

Illinois-Chicago Flames vs. Youngstown State Penguins (WOMEN)
UIC Pavilion - Chicago, IL
Feb 10, 2018


Sat 7:00PM

Chicago Bulls vs. Washington Wizards
United Center - Chicago, IL
Feb 10, 2018


Sat 7:00PM

Illinois-Chicago Flames vs. Cleveland State Vikings
UIC Pavilion - Chicago, IL
Feb 12, 2018


Mon 7:00PM

Chicago Bulls vs. Orlando Magic
United Center - Chicago, IL
Feb 14, 2018


Wed 7:00PM

Chicago Bulls vs. Toronto Raptors
United Center - Chicago, IL
Feb 14, 2018


Wed 7:00PM

Loyola Chicago Ramblers vs. Valparaiso Crusaders
Gentile Center - Chicago, IL
Feb 15, 2018


Thu 7:30PM

Chicago Blackhawks vs. Anaheim Ducks
United Center - Chicago, IL
Feb 16, 2018


Fri 7:00PM

DePaul Blue Demons vs. Georgetown Hoyas (WOMEN)
McGrath Arena - Chicago, IL
Feb 17, 2018


Sat 7:30PM

Chicago Blackhawks vs. Washington Capitals
United Center - Chicago, IL
Feb 18, 2018


Sun 2:00PM

DePaul Blue Demons vs. Villanova Wildcats (WOMEN)
McGrath Arena - Chicago, IL
Feb 19, 2018


Mon 4:00PM

Illinois-Chicago Flames vs. Wisconsin - Green Bay Phoenix (WOMEN)
UIC Pavilion - Chicago, IL
Feb 19, 2018


Mon 7:00PM

Illinois-Chicago Flames vs. Detroit Mercy
UIC Pavilion - Chicago, IL
Feb 19, 2018


Mon 7:30PM

Chicago Blackhawks vs. Los Angeles Kings
United Center - Chicago, IL
Feb 21, 2018


Wed 7:00PM

Chicago Blackhawks vs. Ottawa Senators
United Center - Chicago, IL
Feb 22, 2018


Thu 7:00PM

Chicago Bulls vs. Philadelphia 76ers
United Center - Chicago, IL
Feb 23, 2018


Fri 4:00PM

Illinois-Chicago Flames vs. Northern Kentucky Norse (WOMEN)
UIC Pavilion - Chicago, IL
Feb 23, 2018


Fri 7:00PM

Illinois-Chicago Flames vs. Northern Kentucky Norse
UIC Pavilion - Chicago, IL
Feb 23, 2018


Fri 7:30PM

Chicago Blackhawks vs. San Jose Sharks
United Center - Chicago, IL
Feb 24, 2018


Sat TBA

Loyola Chicago Ramblers vs. Illinois State Redbirds
Gentile Center - Chicago, IL
Feb 25, 2018


Sun 1:00PM

Illinois-Chicago Flames vs. Wright State Raiders (WOMEN)
UIC Pavilion - Chicago, IL
Feb 25, 2018


Sun 5:00PM

Illinois-Chicago Flames vs. Wright State Raiders
UIC Pavilion - Chicago, IL
Mar 2, 2018


Fri 7:00PM

Chicago Bulls vs. Dallas Mavericks
United Center - Chicago, IL
Mar 5, 2018


Mon 7:00PM

Chicago Bulls vs. Boston Celtics
United Center - Chicago, IL
Mar 6, 2018


Tue 7:30PM

Chicago Blackhawks vs. Colorado Avalanche
United Center - Chicago, IL
Mar 7, 2018


Wed 7:00PM

Chicago Bulls vs. Memphis Grizzlies
United Center - Chicago, IL
Mar 8, 2018


Thu 7:30PM

Chicago Blackhawks vs. Carolina Hurricanes
United Center - Chicago, IL
Mar 11, 2018


Sun 11:30AM

Chicago Blackhawks vs. Boston Bruins
United Center - Chicago, IL
Mar 13, 2018


Tue 7:00PM

Chicago Bulls vs. Los Angeles Clippers
United Center - Chicago, IL
Mar 17, 2018


Sat 7:00PM

Chicago Bulls vs. Cleveland Cavaliers
United Center - Chicago, IL
Mar 18, 2018


Sun 6:30PM

Chicago Blackhawks vs. St. Louis Blues
United Center - Chicago, IL
Mar 20, 2018


Tue 7:30PM

Chicago Blackhawks vs. Colorado Avalanche
United Center - Chicago, IL
Mar 21, 2018


Wed 7:00PM

Chicago Bulls vs. Denver Nuggets
United Center - Chicago, IL
Mar 22, 2018


Thu 7:30PM

Chicago Blackhawks vs. Vancouver Canucks
United Center - Chicago, IL
Mar 23, 2018


Fri 7:00PM

Chicago Bulls vs. Milwaukee Bucks
United Center - Chicago, IL
Mar 26, 2018


Mon 7:30PM

Chicago Blackhawks vs. San Jose Sharks
United Center - Chicago, IL
Mar 29, 2018


Thu 7:30PM

Chicago Blackhawks vs. Winnipeg Jets
United Center - Chicago, IL
Apr 1, 2018


Sun 2:30PM

Chicago Bulls vs. Washington Wizards
United Center - Chicago, IL
Apr 3, 2018


Tue 7:00PM

Chicago Bulls vs. Charlotte Hornets
United Center - Chicago, IL
Apr 5, 2018


Thu TBA

Chicago White Sox vs. Detroit Tigers
Guaranteed Rate Field - Chicago, IL
Apr 6, 2018


Fri 7:30PM

Chicago Blackhawks vs. St. Louis Blues
United Center - Chicago, IL
Apr 7, 2018


Sat TBA

Chicago White Sox vs. Detroit Tigers
Guaranteed Rate Field - Chicago, IL
Apr 7, 2018


Sat 7:00PM

Chicago Bulls vs. Brooklyn Nets
United Center - Chicago, IL
Apr 8, 2018


Sun TBA

Chicago White Sox vs. Detroit Tigers
Guaranteed Rate Field - Chicago, IL
Apr 9, 2018


Mon TBA

Chicago White Sox vs. Tampa Bay Rays
Guaranteed Rate Field - Chicago, IL
Apr 9, 2018


Mon 1:20PM

Chicago Cubs vs. Pittsburgh Pirates
Wrigley Field - Chicago, IL
Apr 10, 2018


Tue TBA

Chicago White Sox vs. Tampa Bay Rays
Guaranteed Rate Field - Chicago, IL
Apr 11, 2018


Wed TBA

Chicago White Sox vs. Tampa Bay Rays
Guaranteed Rate Field - Chicago, IL
Apr 11, 2018


Wed 7:00PM

Chicago Bulls vs. Detroit Pistons
United Center - Chicago, IL
Apr 11, 2018


Wed 7:05PM

Chicago Cubs vs. Pittsburgh Pirates
Wrigley Field - Chicago, IL
Apr 12, 2018


Thu 1:20PM

Chicago Cubs vs. Pittsburgh Pirates
Wrigley Field - Chicago, IL
Apr 13, 2018


Fri 1:20PM

Chicago Cubs vs. Atlanta Braves
Wrigley Field - Chicago, IL
Apr 14, 2018


Sat TBA

Chicago Cubs vs. Atlanta Braves
Wrigley Field - Chicago, IL
Apr 15, 2018


Sun TBA

Chicago Cubs vs. Atlanta Braves
Wrigley Field - Chicago, IL
Apr 16, 2018


Mon 7:05PM

Chicago Cubs vs. St. Louis Cardinals
Wrigley Field - Chicago, IL
Apr 17, 2018


Tue 7:05PM

Chicago Cubs vs. St. Louis Cardinals
Wrigley Field - Chicago, IL
Apr 18, 2018


Wed 1:20PM

Chicago Cubs vs. St. Louis Cardinals
Wrigley Field - Chicago, IL
Apr 20, 2018


Fri TBA

Chicago White Sox vs. Houston Astros
Guaranteed Rate Field - Chicago, IL
Apr 21, 2018


Sat TBA

Chicago White Sox vs. Houston Astros
Guaranteed Rate Field - Chicago, IL
Apr 22, 2018


Sun TBA

Chicago White Sox vs. Houston Astros
Guaranteed Rate Field - Chicago, IL
Apr 23, 2018


Mon TBA

Chicago White Sox vs. Seattle Mariners
Guaranteed Rate Field - Chicago, IL
Apr 24, 2018


Tue TBA

Chicago White Sox vs. Seattle Mariners
Guaranteed Rate Field - Chicago, IL
Apr 25, 2018


Wed TBA

Chicago White Sox vs. Seattle Mariners
Guaranteed Rate Field - Chicago, IL
Apr 26, 2018


Thu 7:05PM

Chicago Cubs vs. Milwaukee Brewers
Wrigley Field - Chicago, IL
Apr 27, 2018


Fri 1:20PM

Chicago Cubs vs. Milwaukee Brewers
Wrigley Field - Chicago, IL
Apr 28, 2018


Sat TBA

Chicago Cubs vs. Milwaukee Brewers
Wrigley Field - Chicago, IL
Apr 29, 2018


Sun TBA

Chicago Cubs vs. Milwaukee Brewers
Wrigley Field - Chicago, IL
Apr 30, 2018


Mon 7:05PM

Chicago Cubs vs. Colorado Rockies
Wrigley Field - Chicago, IL
May 1, 2018


Tue 7:05PM

Chicago Cubs vs. Colorado Rockies
Wrigley Field - Chicago, IL
May 2, 2018


Wed 1:20PM

Chicago Cubs vs. Colorado Rockies
Wrigley Field - Chicago, IL
May 3, 2018


Thu TBA

Chicago White Sox vs. Minnesota Twins
Guaranteed Rate Field - Chicago, IL
May 4, 2018


Fri TBA

Chicago White Sox vs. Minnesota Twins
Guaranteed Rate Field - Chicago, IL
May 5, 2018


Sat TBA

Chicago White Sox vs. Minnesota Twins
Guaranteed Rate Field - Chicago, IL
May 6, 2018


Sun TBA

Chicago White Sox vs. Minnesota Twins
Guaranteed Rate Field - Chicago, IL
May 7, 2018


Mon 7:05PM

Chicago Cubs vs. Miami Marlins
Wrigley Field - Chicago, IL
May 8, 2018


Tue TBA

Chicago White Sox vs. Pittsburgh Pirates
Guaranteed Rate Field - Chicago, IL
May 8, 2018


Tue 7:05PM

Chicago Cubs vs. Miami Marlins
Wrigley Field - Chicago, IL
May 9, 2018


Wed TBA

Chicago White Sox vs. Pittsburgh Pirates
Guaranteed Rate Field - Chicago, IL
May 9, 2018


Wed 1:20PM

Chicago Cubs vs. Miami Marlins
Wrigley Field - Chicago, IL
May 11, 2018


Fri 1:20PM

Chicago Cubs vs. Chicago White Sox
Wrigley Field - Chicago, IL
May 12, 2018


Sat TBA

Chicago Cubs vs. Chicago White Sox
Wrigley Field - Chicago, IL
May 13, 2018


Sun TBA

Chicago Cubs vs. Chicago White Sox
Wrigley Field - Chicago, IL
May 17, 2018


Thu TBA

Chicago White Sox vs. Texas Rangers
Guaranteed Rate Field - Chicago, IL
May 18, 2018


Fri TBA

Chicago White Sox vs. Texas Rangers
Guaranteed Rate Field - Chicago, IL
May 19, 2018


Sat TBA

Chicago White Sox vs. Texas Rangers
Guaranteed Rate Field - Chicago, IL
May 20, 2018


Sun TBA

Chicago White Sox vs. Texas Rangers
Guaranteed Rate Field - Chicago, IL
May 21, 2018


Mon TBA

Chicago White Sox vs. Baltimore Orioles
Guaranteed Rate Field - Chicago, IL
May 22, 2018


Tue TBA

Chicago White Sox vs. Baltimore Orioles
Guaranteed Rate Field - Chicago, IL
May 22, 2018


Tue 7:05PM

Chicago Cubs vs. Cleveland Indians
Wrigley Field - Chicago, IL
May 23, 2018


Wed TBA

Chicago White Sox vs. Baltimore Orioles
Guaranteed Rate Field - Chicago, IL
May 23, 2018


Wed 7:05PM

Chicago Cubs vs. Cleveland Indians
Wrigley Field - Chicago, IL
May 24, 2018


Thu TBA

Chicago White Sox vs. Baltimore Orioles
Guaranteed Rate Field - Chicago, IL
May 25, 2018


Fri 1:20PM

Chicago Cubs vs. San Francisco Giants
Wrigley Field - Chicago, IL
May 26, 2018


Sat TBA

Chicago Cubs vs. San Francisco Giants
Wrigley Field - Chicago, IL
May 27, 2018


Sun 7:05PM

Chicago Cubs vs. San Francisco Giants
Wrigley Field - Chicago, IL
Jun 1, 2018


Fri TBA

Chicago White Sox vs. Milwaukee Brewers
Guaranteed Rate Field - Chicago, IL
Jun 2, 2018


Sat TBA

Chicago White Sox vs. Milwaukee Brewers
Guaranteed Rate Field - Chicago, IL
Jun 3, 2018


Sun TBA

Chicago White Sox vs. Milwaukee Brewers
Guaranteed Rate Field - Chicago, IL
Jun 5, 2018


Tue 7:05PM

Chicago Cubs vs. Philadelphia Phillies
Wrigley Field - Chicago, IL
Jun 6, 2018


Wed 7:05PM

Chicago Cubs vs. Philadelphia Phillies
Wrigley Field - Chicago, IL
Jun 7, 2018


Thu 1:20PM

Chicago Cubs vs. Philadelphia Phillies
Wrigley Field - Chicago, IL
Jun 8, 2018


Fri 1:20PM

Chicago Cubs vs. Pittsburgh Pirates
Wrigley Field - Chicago, IL
Jun 9, 2018


Sat TBA

Chicago Cubs vs. Pittsburgh Pirates
Wrigley Field - Chicago, IL
Jun 10, 2018


Sun TBA

Chicago Cubs vs. Pittsburgh Pirates
Wrigley Field - Chicago, IL
Jun 11, 2018


Mon TBA

Chicago White Sox vs. Cleveland Indians
Guaranteed Rate Field - Chicago, IL
Jun 12, 2018


Tue TBA

Chicago White Sox vs. Cleveland Indians
Guaranteed Rate Field - Chicago, IL
Jun 13, 2018


Wed TBA

Chicago White Sox vs. Cleveland Indians
Guaranteed Rate Field - Chicago, IL
Jun 14, 2018


Thu TBA

Chicago White Sox vs. Cleveland Indians
Guaranteed Rate Field - Chicago, IL
Jun 15, 2018


Fri TBA

Chicago White Sox vs. Detroit Tigers
Guaranteed Rate Field - Chicago, IL
Jun 16, 2018


Sat TBA

Chicago White Sox vs. Detroit Tigers
Guaranteed Rate Field - Chicago, IL
Jun 17, 2018


Sun TBA

Chicago White Sox vs. Detroit Tigers
Guaranteed Rate Field - Chicago, IL
Jun 18, 2018


Mon 7:05PM

Chicago Cubs vs. Los Angeles Dodgers
Wrigley Field - Chicago, IL
Jun 19, 2018


Tue 7:05PM

Chicago Cubs vs. Los Angeles Dodgers
Wrigley Field - Chicago, IL
Jun 20, 2018


Wed 1:20PM

Chicago Cubs vs. Los Angeles Dodgers
Wrigley Field - Chicago, IL
Jun 21, 2018


Thu TBA

Chicago White Sox vs. Oakland Athletics
Guaranteed Rate Field - Chicago, IL
Jun 22, 2018


Fri TBA

Chicago White Sox vs. Oakland Athletics
Guaranteed Rate Field - Chicago, IL
Jun 23, 2018


Sat TBA

Chicago White Sox vs. Oakland Athletics
Guaranteed Rate Field - Chicago, IL
Jun 24, 2018


Sun TBA

Chicago White Sox vs. Oakland Athletics
Guaranteed Rate Field - Chicago, IL
Jun 26, 2018


Tue TBA

Chicago White Sox vs. Minnesota Twins
Guaranteed Rate Field - Chicago, IL
Jun 27, 2018


Wed TBA

Chicago White Sox vs. Minnesota Twins
Guaranteed Rate Field - Chicago, IL
Jun 28, 2018


Thu TBA

Chicago White Sox vs. Minnesota Twins
Guaranteed Rate Field - Chicago, IL
Jun 29, 2018


Fri 4:05PM

Chicago Cubs vs. Minnesota Twins
Wrigley Field - Chicago, IL
Jun 30, 2018


Sat TBA

Chicago Cubs vs. Minnesota Twins
Wrigley Field - Chicago, IL
Jul 1, 2018


Sun TBA

Chicago Cubs vs. Minnesota Twins
Wrigley Field - Chicago, IL
Jul 3, 2018


Tue 1:20PM

Chicago Cubs vs. Detroit Tigers
Wrigley Field - Chicago, IL
Jul 4, 2018


Wed 1:20PM

Chicago Cubs vs. Detroit Tigers
Wrigley Field - Chicago, IL
Jul 6, 2018


Fri 1:20PM

Chicago Cubs vs. Cincinnati Reds
Wrigley Field - Chicago, IL
Jul 7, 2018


Sat TBA

Chicago Cubs vs. Cincinnati Reds
Wrigley Field - Chicago, IL
Jul 8, 2018


Sun TBA

Chicago Cubs vs. Cincinnati Reds
Wrigley Field - Chicago, IL
Jul 10, 2018


Tue TBA

Chicago White Sox vs. St. Louis Cardinals
Guaranteed Rate Field - Chicago, IL
Jul 11, 2018


Wed TBA

Chicago White Sox vs. St. Louis Cardinals
Guaranteed Rate Field - Chicago, IL
Jul 13, 2018


Fri TBA

Chicago White Sox vs. Kansas City Royals
Guaranteed Rate Field - Chicago, IL
Jul 14, 2018


Sat TBA

Chicago White Sox vs. Kansas City Royals
Guaranteed Rate Field - Chicago, IL
Jul 15, 2018


Sun TBA

Chicago White Sox vs. Kansas City Royals
Guaranteed Rate Field - Chicago, IL
Jul 19, 2018


Thu 6:05PM

Chicago Cubs vs. St. Louis Cardinals
Wrigley Field - Chicago, IL
Jul 20, 2018


Fri 1:20PM

Chicago Cubs vs. St. Louis Cardinals
Wrigley Field - Chicago, IL
Jul 21, 2018


Sat TBA

Chicago Cubs vs. St. Louis Cardinals
Wrigley Field - Chicago, IL
Jul 22, 2018


Sun TBA

Chicago Cubs vs. St. Louis Cardinals
Wrigley Field - Chicago, IL
Jul 23, 2018


Mon 7:05PM

Chicago Cubs vs. Arizona Diamondbacks
Wrigley Field - Chicago, IL
Jul 24, 2018


Tue 7:05PM

Chicago Cubs vs. Arizona Diamondbacks
Wrigley Field - Chicago, IL
Jul 25, 2018


Wed 1:20PM

Chicago Cubs vs. Arizona Diamondbacks
Wrigley Field - Chicago, IL
Jul 26, 2018


Thu 1:20PM

Chicago Cubs vs. Arizona Diamondbacks
Wrigley Field - Chicago, IL
Jul 27, 2018


Fri TBA

Chicago White Sox vs. Toronto Blue Jays
Guaranteed Rate Field - Chicago, IL
Jul 28, 2018


Sat TBA

Chicago White Sox vs. Toronto Blue Jays
Guaranteed Rate Field - Chicago, IL
Jul 29, 2018


Sun TBA

Chicago White Sox vs. Toronto Blue Jays
Guaranteed Rate Field - Chicago, IL
Jul 31, 2018


Tue TBA

Chicago White Sox vs. Kansas City Royals
Guaranteed Rate Field - Chicago, IL
Aug 1, 2018


Wed TBA

Chicago White Sox vs. Kansas City Royals
Guaranteed Rate Field - Chicago, IL
Aug 2, 2018


Thu TBA

Chicago White Sox vs. Kansas City Royals
Guaranteed Rate Field - Chicago, IL
Aug 2, 2018


Thu 7:05PM

Chicago Cubs vs. San Diego Padres
Wrigley Field - Chicago, IL
Aug 3, 2018


Fri 1:20PM

Chicago Cubs vs. San Diego Padres
Wrigley Field - Chicago, IL
Aug 4, 2018


Sat TBA

Chicago Cubs vs. San Diego Padres
Wrigley Field - Chicago, IL
Aug 5, 2018


Sun TBA

Chicago Cubs vs. San Diego Padres
Wrigley Field - Chicago, IL
Aug 6, 2018


Mon TBA

Chicago White Sox vs. New York Yankees
Guaranteed Rate Field - Chicago, IL
Aug 7, 2018


Tue TBA

Chicago White Sox vs. New York Yankees
Guaranteed Rate Field - Chicago, IL
Aug 8, 2018


Wed TBA

Chicago White Sox vs. New York Yankees
Guaranteed Rate Field - Chicago, IL
Aug 10, 2018


Fri TBA

Chicago White Sox vs. Cleveland Indians
Guaranteed Rate Field - Chicago, IL
Aug 10, 2018


Fri 1:20PM

Chicago Cubs vs. Washington Nationals
Wrigley Field - Chicago, IL
Aug 11, 2018


Sat TBA

Chicago Cubs vs. Washington Nationals
Wrigley Field - Chicago, IL
Aug 11, 2018


Sat TBA

Chicago White Sox vs. Cleveland Indians
Guaranteed Rate Field - Chicago, IL
Aug 12, 2018


Sun TBA

Chicago Cubs vs. Washington Nationals
Wrigley Field - Chicago, IL
Aug 12, 2018


Sun TBA

Chicago White Sox vs. Cleveland Indians
Guaranteed Rate Field - Chicago, IL
Aug 14, 2018


Tue 1:20PM

Chicago Cubs vs. Milwaukee Brewers
Wrigley Field - Chicago, IL
Aug 15, 2018


Wed 1:20PM

Chicago Cubs vs. Milwaukee Brewers
Wrigley Field - Chicago, IL
Aug 17, 2018


Fri TBA

Chicago White Sox vs. Kansas City Royals
Guaranteed Rate Field - Chicago, IL
Aug 18, 2018


Sat TBA

Chicago White Sox vs. Kansas City Royals
Guaranteed Rate Field - Chicago, IL
Aug 19, 2018


Sun TBA

Chicago White Sox vs. Kansas City Royals
Guaranteed Rate Field - Chicago, IL
Aug 21, 2018


Tue TBA

Chicago White Sox vs. Minnesota Twins
Guaranteed Rate Field - Chicago, IL
Aug 22, 2018


Wed TBA

Chicago White Sox vs. Minnesota Twins
Guaranteed Rate Field - Chicago, IL
Aug 23, 2018


Thu 7:05PM

Chicago Cubs vs. Cincinnati Reds
Wrigley Field - Chicago, IL
Aug 24, 2018


Fri 1:20PM

Chicago Cubs vs. Cincinnati Reds
Wrigley Field - Chicago, IL
Aug 25, 2018


Sat TBA

Chicago Cubs vs. Cincinnati Reds
Wrigley Field - Chicago, IL
Aug 26, 2018


Sun TBA

Chicago Cubs vs. Cincinnati Reds
Wrigley Field - Chicago, IL
Aug 27, 2018


Mon 7:05PM

Chicago Cubs vs. New York Mets
Wrigley Field - Chicago, IL
Aug 28, 2018


Tue 7:05PM

Chicago Cubs vs. New York Mets
Wrigley Field - Chicago, IL
Aug 29, 2018


Wed 1:20PM

Chicago Cubs vs. New York Mets
Wrigley Field - Chicago, IL
Aug 30, 2018


Thu TBA

Chicago White Sox vs. Boston Red Sox
Guaranteed Rate Field - Chicago, IL
Aug 31, 2018


Fri TBA

Chicago White Sox vs. Boston Red Sox
Guaranteed Rate Field - Chicago, IL
Sep 1, 2018


Sat TBA

Chicago White Sox vs. Boston Red Sox
Guaranteed Rate Field - Chicago, IL
Sep 2, 2018


Sun TBA

Chicago White Sox vs. Boston Red Sox
Guaranteed Rate Field - Chicago, IL
Sep 3, 2018


Mon TBA

Chicago White Sox vs. Detroit Tigers
Guaranteed Rate Field - Chicago, IL
Sep 4, 2018


Tue TBA

Chicago White Sox vs. Detroit Tigers
Guaranteed Rate Field - Chicago, IL
Sep 5, 2018


Wed TBA

Chicago White Sox vs. Detroit Tigers
Guaranteed Rate Field - Chicago, IL
Sep 7, 2018


Fri TBA

Chicago White Sox vs. Los Angeles Angels of Anaheim
Guaranteed Rate Field - Chicago, IL
Sep 8, 2018


Sat TBA

Chicago White Sox vs. Los Angeles Angels of Anaheim
Guaranteed Rate Field - Chicago, IL
Sep 9, 2018


Sun TBA

Chicago White Sox vs. Los Angeles Angels of Anaheim
Guaranteed Rate Field - Chicago, IL
Sep 10, 2018


Mon 7:05PM

Chicago Cubs vs. Milwaukee Brewers
Wrigley Field - Chicago, IL
Sep 11, 2018


Tue 7:05PM

Chicago Cubs vs. Milwaukee Brewers
Wrigley Field - Chicago, IL
Sep 12, 2018


Wed 7:05PM

Chicago Cubs vs. Milwaukee Brewers
Wrigley Field - Chicago, IL
Sep 14, 2018


Fri 1:20PM

Chicago Cubs vs. Cincinnati Reds
Wrigley Field - Chicago, IL
Sep 15, 2018


Sat TBA

Chicago Cubs vs. Cincinnati Reds
Wrigley Field - Chicago, IL
Sep 16, 2018


Sun TBA

Chicago Cubs vs. Cincinnati Reds
Wrigley Field - Chicago, IL
Sep 21, 2018


Fri TBA

Chicago White Sox vs. Chicago Cubs
Guaranteed Rate Field - Chicago, IL
Sep 22, 2018


Sat TBA

Chicago White Sox vs. Chicago Cubs
Guaranteed Rate Field - Chicago, IL
Sep 23, 2018


Sun TBA

Chicago White Sox vs. Chicago Cubs
Guaranteed Rate Field - Chicago, IL
Sep 24, 2018


Mon TBA

Chicago White Sox vs. Cleveland Indians
Guaranteed Rate Field - Chicago, IL
Sep 24, 2018


Mon 7:05PM

Chicago Cubs vs. Pittsburgh Pirates
Wrigley Field - Chicago, IL
Sep 25, 2018


Tue TBA

Chicago White Sox vs. Cleveland Indians
Guaranteed Rate Field - Chicago, IL
Sep 25, 2018


Tue 7:05PM

Chicago Cubs vs. Pittsburgh Pirates
Wrigley Field - Chicago, IL
Sep 26, 2018


Wed TBA

Chicago White Sox vs. Cleveland Indians
Guaranteed Rate Field - Chicago, IL
Sep 26, 2018


Wed 7:05PM

Chicago Cubs vs. Pittsburgh Pirates
Wrigley Field - Chicago, IL
Sep 27, 2018


Thu 7:05PM

Chicago Cubs vs. Pittsburgh Pirates
Wrigley Field - Chicago, IL
Sep 28, 2018


Fri 1:20PM

Chicago Cubs vs. St. Louis Cardinals
Wrigley Field - Chicago, IL
Sep 29, 2018


Sat TBA

Chicago Cubs vs. St. Louis Cardinals
Wrigley Field - Chicago, IL
Sep 30, 2018


Sun 2:20PM

Chicago Cubs vs. St. Louis Cardinals
Wrigley Field - Chicago, IL
Find Tickets, LLC Is Your Online Chicago Race Tickets 2017 Agent For Any Massive Nascar That Happens In Chicago And The Close Metro Area. We Offer Race Chicago 2017 Tickets For Nascar Held In Chicago So FindTicketsFast.com Is Thought Of By Residents To Be Grouped With The Finest Race Chicago Tickets Agencies. Including One Of The Greatest Current And Ample Medley Of Tickets On The Internet For Chicago That We Are When Possible Customers Look Up They Are They're Hunting For Race In Chicago 2017 . Our Agency Tickets Can Be Sorted By Section & Price To Help You In Buying The Exact Event Your Looking For Or Any Major Event, Comprising Cheap, Last Minute, Discount, & Half Price Race Tickets Chicago 2017 You Want To See In The Whole City And Surrounding Metro Area Of Chicago.
Should You Have Any Concerns About Tickets On Our Race Chicago Tickets Page, Or Anything About A Nascar Happening In Chicago Please Contact Find Tickets, LLC's Client Service Office For Up To Date Info., And General Info About Your Booking From The Race Tickets Chicago 2017 Web Page. Our Trained Representatives Can Aid You With Your Race Chicago 2017 Tickets Booking By The Telephone Or With A Few Clicks Of The Mouse You Can Secure Your Chicago Race Tickets 2017 Website Page Over Our Secure Ticket Purchasing Program Using Up To Date Security Software Which Is Equally Secure As Ordering Straight From A Company In Chicago That Are In An Agency.
Hot Current Events Links
Chicago Event Categories
As Well As Getting Facts From Our Chicago Race Tickets 2017 Webpage, Info Is Likewise Available From Our Visitor Service Agents. Our Staff Can Give You With Useful Details About Event Dates, Seat #'s, Venue Charts In Addition To Aid You Pick Out The Perfect Seats If Your Not Acquainted With A Certain Venue That Is Carried By Ticket Companies. As Ticket Brokers We Display A Wide Inventory Of Race Tickets Chicago 2017 Which Include Cheap, Last Minute, Discount, & Half Price Race Chicago 2017 Tickets That We Can Track down Tickets For The City Area For Basically Anyone Looking To Secure Tickets From An Agent Via The Web Or Using The Phone. FindTicketsFast.com Is 1 Of The Number One Race Chicago Tickets Agencies On The World Wide Web.
- Chicago Race Ordering Information -
- 2017 Chicago Race Schedule Information -
- For More Cities And Events -

100% Buyer Guarantee

Customer Reviews
Wonderful Service!
Thank you for the great experience. We truly enjoyed the show. Thank you for making it all happen.
Will use again...
Great customer service + excellant prcing = very happy customer!