Event & Show Tickets
Pro Sport Tickets
College Sport Tickets
Helpful Pages
Secure Online Shopping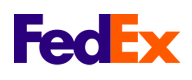 Peoria Ticket Broker

Date/Time
EVENTS
Venue/City
Apr 28, 2020


Tue 6:35PM

Peoria Chiefs vs. West Michigan Whitecaps
Dozer Park - Peoria, IL
Apr 29, 2020


Wed 11:05AM

Peoria Chiefs vs. West Michigan Whitecaps
Dozer Park - Peoria, IL
Apr 30, 2020


Thu 6:35PM

Peoria Chiefs vs. West Michigan Whitecaps
Dozer Park - Peoria, IL
May 1, 2020


Fri 6:35PM

Peoria Chiefs vs. South Bend Cubs
Dozer Park - Peoria, IL
May 2, 2020


Sat 6:35PM

Peoria Chiefs vs. South Bend Cubs
Dozer Park - Peoria, IL
May 3, 2020


Sun 1:35PM

Peoria Chiefs vs. South Bend Cubs
Dozer Park - Peoria, IL
May 11, 2020


Mon 6:35PM

Peoria Chiefs vs. Beloit Snappers
Dozer Park - Peoria, IL
May 12, 2020


Tue 11:05AM

Peoria Chiefs vs. Beloit Snappers
Dozer Park - Peoria, IL
May 13, 2020


Wed 11:05AM

Peoria Chiefs vs. Beloit Snappers
Dozer Park - Peoria, IL
May 14, 2020


Thu 6:35PM

Peoria Chiefs vs. Wisconsin Timber Rattlers
Dozer Park - Peoria, IL
May 15, 2020


Fri 6:35PM

Peoria Chiefs vs. Wisconsin Timber Rattlers
Dozer Park - Peoria, IL
May 16, 2020


Sat 6:35PM

Peoria Chiefs vs. Wisconsin Timber Rattlers
Dozer Park - Peoria, IL
May 20, 2020


Wed 6:35PM

Peoria Chiefs vs. Quad Cities River Bandits
Dozer Park - Peoria, IL
May 21, 2020


Thu 6:35PM

Peoria Chiefs vs. Quad Cities River Bandits
Dozer Park - Peoria, IL
May 22, 2020


Fri 6:35PM

Peoria Chiefs vs. Quad Cities River Bandits
Dozer Park - Peoria, IL
May 29, 2020


Fri 6:35PM

Peoria Chiefs vs. Kane County Cougars
Dozer Park - Peoria, IL
May 30, 2020


Sat 6:35PM

Peoria Chiefs vs. Kane County Cougars
Dozer Park - Peoria, IL
May 31, 2020


Sun 1:35PM

Peoria Chiefs vs. Kane County Cougars
Dozer Park - Peoria, IL
Jun 2, 2020


Tue 6:35PM

Peoria Chiefs vs. Cedar Rapids Kernels
Dozer Park - Peoria, IL
Jun 3, 2020


Wed 6:35PM

Peoria Chiefs vs. Cedar Rapids Kernels
Dozer Park - Peoria, IL
Jun 4, 2020


Thu 6:35PM

Peoria Chiefs vs. Cedar Rapids Kernels
Dozer Park - Peoria, IL
Jun 8, 2020


Mon 6:35PM

Peoria Chiefs vs. Burlington Bees
Dozer Park - Peoria, IL
Jun 9, 2020


Tue 6:35PM

Peoria Chiefs vs. Burlington Bees
Dozer Park - Peoria, IL
Jun 10, 2020


Wed 6:35PM

Peoria Chiefs vs. Burlington Bees
Dozer Park - Peoria, IL
Jun 11, 2020


Thu 7:00PM

Bert Kreischer
Peoria Civic Center - Theatre - Peoria, IL
Jun 18, 2020


Thu 6:35PM

Peoria Chiefs vs. Clinton Lumberkings
Dozer Park - Peoria, IL
Jun 19, 2020


Fri 6:35PM

Peoria Chiefs vs. Clinton Lumberkings
Dozer Park - Peoria, IL
Jun 20, 2020


Sat 6:35PM

Peoria Chiefs vs. Clinton Lumberkings
Dozer Park - Peoria, IL
Jun 21, 2020


Sun 1:35PM

Peoria Chiefs vs. Clinton Lumberkings
Dozer Park - Peoria, IL
Jun 27, 2020


Sat 8:00PM

Maks & Val
Peoria Civic Center - Theatre - Peoria, IL
Jun 29, 2020


Mon 6:35PM

Peoria Chiefs vs. Kane County Cougars
Dozer Park - Peoria, IL
Jun 30, 2020


Tue 11:05AM

Peoria Chiefs vs. Kane County Cougars
Dozer Park - Peoria, IL
Jul 1, 2020


Wed 6:35PM

Peoria Chiefs vs. Kane County Cougars
Dozer Park - Peoria, IL
Jul 4, 2020


Sat 5:05PM

Peoria Chiefs vs. Wisconsin Timber Rattlers
Dozer Park - Peoria, IL
Jul 5, 2020


Sun 1:35PM

Peoria Chiefs vs. Wisconsin Timber Rattlers
Dozer Park - Peoria, IL
Jul 10, 2020


Fri 6:35PM

Peoria Chiefs vs. Quad Cities River Bandits
Dozer Park - Peoria, IL
Jul 11, 2020


Sat 6:35PM

Peoria Chiefs vs. Quad Cities River Bandits
Dozer Park - Peoria, IL
Jul 12, 2020


Sun 1:35PM

Peoria Chiefs vs. Quad Cities River Bandits
Dozer Park - Peoria, IL
Jul 12, 2020


Sun 7:00PM

One Night of Queen - Gary Mullen and The Works
Peoria Civic Center - Theatre - Peoria, IL
Jul 13, 2020


Mon 12:05PM

Peoria Chiefs vs. Quad Cities River Bandits
Dozer Park - Peoria, IL
Jul 14, 2020


Tue 8:00PM

Halestorm
Peoria Civic Center - Theatre - Peoria, IL
Jul 21, 2020


Tue 6:35PM

Peoria Chiefs vs. Lake County Captains
Dozer Park - Peoria, IL
Jul 22, 2020


Wed 6:35PM

Peoria Chiefs vs. Lake County Captains
Dozer Park - Peoria, IL
Jul 23, 2020


Thu 6:35PM

Peoria Chiefs vs. Lake County Captains
Dozer Park - Peoria, IL
Jul 24, 2020


Fri 6:35PM

Peoria Chiefs vs. Fort Wayne Tincaps
Dozer Park - Peoria, IL
Jul 24, 2020


Fri 7:30PM

Air Supply
Peoria Civic Center - Theatre - Peoria, IL
Jul 25, 2020


Sat 6:35PM

Peoria Chiefs vs. Fort Wayne Tincaps
Dozer Park - Peoria, IL
Jul 26, 2020


Sun 6:35PM

Peoria Chiefs vs. Fort Wayne Tincaps
Dozer Park - Peoria, IL
Aug 4, 2020


Tue 6:35PM

Peoria Chiefs vs. Beloit Snappers
Dozer Park - Peoria, IL
Aug 5, 2020


Wed 6:35PM

Peoria Chiefs vs. Beloit Snappers
Dozer Park - Peoria, IL
Find Tickets, LLC Is Your World Wide Web Peoria Ticket Brokers Agent For Each Big Event That Is Done In Peoria And The Immediate City Area. We Offer Tickets To Events Held In Peoria So FindTicketsFast.com Is Considered By Residents To Be Included In The Ticket Brokers In Peoria. With One Of The Most Fresh And Ample Medley Of Event Tickets On The World Wide Web For Peoria Events That FindTicketsFast Is [Listed|Shown|When Possible Customers Look Up Ticket Brokers Peoria. Our Agents Event Tickets Can Be Displayed By Location And Price To Help You In Finding The Particular Event You're Searching For Or Any Huge Event, Counting Theatre, Concerts, & Sports, You Desire To Attend In The Whole City And Nearby Metro Area Of Peoria.
Should You Have Some Concerns About Tickets On Our Ticket Broker Peoria Page, Or Everything About An Event Taking Place In Peoria Please Reach Out To The Website's Consumer Service Office For Up To Date Info., And General Info About Your Purchase From The Ticket Brokers Peoria Webpage. Our Informed Reps. Will Help You With Your Ticket Booking Thru The Telephone Or With A Three Taps Of The Mouse You Can Purchase Your Tickets From Our Peoria Ticket Brokers Webpage Website Page Over Our Protected Ticket Purchasing Software Using The Latest Protective Software Which Is Equally Safe As Buying Straight From Ticket Brokers In Peoria That Are Affiliated With An Agency.
Hot Current Events Links
Peoria Event Categories
In Addition To Receiving Facts From The Website's Ticket Broker Peoria Event Page, Info Is Similarly Accessible From Our Visitor Service Agents. Our Staff Can Supply You With Important Info About Seat Numbers, Venue Maps, Event Dates As Well As Help You Pick The Precise Seats If Your Not Accustom With A Specific Arena That Is Carried By Peoria Ticket Agencies. As Peoria Ticket Brokers We Supply A Huge Assortment Of Peoria Event Tickets Which Include Premium, Sold Out, And Cheap Tickets That We Can Find Tickets For Events In The Metro Area For Nearly Anyone Needing To Buy Tickets From A Ticket Brokers In Peoria Agent Via The Web Or Via The Phone. Find Tickets, LLC Is One Of The Main Ticket Brokers Peoria Event Agencies Online.
- Peoria Ticket Broker Ordering Information -
- 2020 Peoria Schedule Information -
- For More Cities And Events -

100% Buyer Guarantee

Customer Reviews
Wonderful Service!
Thank you for the great experience. We truly enjoyed the show. Thank you for making it all happen.
Will use again...
Great customer service + excellant prcing = very happy customer!