Event & Show Tickets
Pro Sport Tickets
College Sport Tickets
Helpful Pages
Secure Online Shopping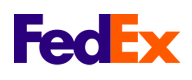 Regattabar Tickets

EVENTS NEAR - Ashburn, VA
Date
Event
Venue
Sun Apr 21
1:00PM
Shen Yun Performing Arts
Kennedy Center Opera House
Sun Apr 21
3:00PM
Shear Madness
Kennedy Center Theatre Lab
Sun Apr 21
6:00PM
Shen Yun Performing Arts
Kennedy Center Opera House
Sun Apr 21
7:00PM
Shear Madness
Kennedy Center Theatre Lab
Mon Apr 22
7:30PM
Peppino D'agostino
Jammin Java
Mon Apr 22
8:00PM
Shear Madness
Kennedy Center Theatre Lab
Tue Apr 23
5:00PM
Shear Madness
Kennedy Center Theatre Lab
Tue Apr 23
7:30PM
Yevgeny Kutik & Anna Polonsky
Kennedy Center Terrace Theater
Tue Apr 23
7:30PM
Sondorgo
Jammin Java
Tue Apr 23
8:00PM
Omara Portuondo
The Barns At Wolf Trap
Tue Apr 23
8:00PM
Jack & Jack
The Fillmore Silver Spring
Tue Apr 23
8:00PM
Shear Madness
Kennedy Center Theatre Lab
Wed Apr 24
5:00PM
Shear Madness
Kennedy Center Theatre Lab
Wed Apr 24
8:00PM
The Who's Tommy
Kennedy Center Eisenhower Theater
Wed Apr 24
8:00PM
Omara Portuondo
The Barns At Wolf Trap
Wed Apr 24
8:00PM
Alan Cumming
Music Center At Strathmore
Wed Apr 24
8:00PM
Shear Madness
Kennedy Center Theatre Lab
Thu Apr 25
5:00PM
Shear Madness
Kennedy Center Theatre Lab
Thu Apr 25
7:00PM
National Symphony Orchestra: Gianandrea Noseda - Saint-Saens's Organ Symphony
Kennedy Center Concert Hall
Thu Apr 25
8:00PM
The Who's Tommy
Kennedy Center Eisenhower Theater
Thu Apr 25
8:00PM
George Mason Wind Symphony & Symphonic Band
George Mason Center For The Arts - Concert Hall
Thu Apr 25
8:00PM
Tony Lucca & Dan Rodriguez
Jammin Java
Thu Apr 25
8:00PM
Mr. Eazi
The Fillmore Silver Spring
Thu Apr 25
8:00PM
Shear Madness
Kennedy Center Theatre Lab
Thu Apr 25
8:30PM
Christian Nodal
EagleBank Arena
Fri Apr 26
11:30AM
National Symphony Orchestra: Gianandrea Noseda - Saint-Saens's Organ Symphony
Kennedy Center Concert Hall
Fri Apr 26
7:30PM
Wu Han, Gloria Chien & Gilles Vonsattel
The Barns At Wolf Trap
Fri Apr 26
8:00PM
The Who's Tommy
Kennedy Center Eisenhower Theater
Fri Apr 26
8:00PM
Jay Leno
Kennedy Center Concert Hall
Fri Apr 26
8:00PM
Shear Madness
Kennedy Center Theatre Lab
Fri Apr 26
9:00PM
Reese Waters
Kennedy Center Terrace Gallery
Sat Apr 27
11:00AM
National Symphony Orchestra for Young Audiences: Break it Down!
Kennedy Center Family Theater
Sat Apr 27
1:30PM
National Symphony Orchestra for Young Audiences: Break it Down!
Kennedy Center Family Theater
Sat Apr 27
2:00PM
The Who's Tommy
Kennedy Center Eisenhower Theater
Sat Apr 27
6:00PM
Shear Madness
Kennedy Center Theatre Lab
Sat Apr 27
7:00PM
Javier Starks
Kennedy Center Terrace Gallery
Sat Apr 27
7:00PM
Black Stone Cherry
Tally Ho Theater
Sat Apr 27
7:30PM
Patina Miller
Kennedy Center Terrace Theater
Sat Apr 27
8:00PM
National Symphony Orchestra: Gianandrea Noseda - Saint-Saens's Organ Symphony
Kennedy Center Concert Hall
Sat Apr 27
8:00PM
The Who's Tommy
Kennedy Center Eisenhower Theater
Sat Apr 27
8:00PM
Camila & Sin Bandera
EagleBank Arena
Sat Apr 27
9:00PM
Shear Madness
Kennedy Center Theatre Lab
Sun Apr 28
1:30PM
National Symphony Orchestra for Young Audiences: Break it Down!
Kennedy Center Family Theater
Sun Apr 28
2:00PM
The Who's Tommy
Kennedy Center Eisenhower Theater
Sun Apr 28
4:00PM
National Symphony Orchestra for Young Audiences: Break it Down!
Kennedy Center Family Theater
Sun Apr 28
7:00PM
Keyboard Conversations: Jeffrey Siegel
George Mason Center For The Arts - Concert Hall
Sun Apr 28
8:00PM
The Who's Tommy
Kennedy Center Eisenhower Theater
Tue Apr 30
5:00PM
Shear Madness
Kennedy Center Theatre Lab
Tue Apr 30
8:00PM
Iron & Wine
Kennedy Center Concert Hall
Tue Apr 30
8:00PM
Shear Madness
Kennedy Center Theatre Lab
Wed May 1
5:00PM
Shear Madness
Kennedy Center Theatre Lab
Wed May 1
7:00PM
Falling In Reverse
The Fillmore Silver Spring
Wed May 1
8:00PM
Shear Madness
Kennedy Center Theatre Lab
Thu May 2
5:00PM
Shear Madness
Kennedy Center Theatre Lab
Thu May 2
7:30PM
Lucky Plush: Rooming House
Kennedy Center Terrace Theater
Thu May 2
8:00PM
Baltimore Symphony Orchestra: Jack Everly - An American In Paris
Music Center At Strathmore
Thu May 2
8:00PM
Shear Madness
Kennedy Center Theatre Lab
Fri May 3
7:30PM
Lucky Plush: Rooming House
Kennedy Center Terrace Theater
Fri May 3
8:00PM
National Symphony Orchestra Pops: An Evening With Leslie Odom Jr.
Kennedy Center Concert Hall
Fri May 3
8:00PM
Merrily We Roll Along
George Mason Center For The Arts - Concert Hall
Fri May 3
8:00PM
J.I.D.
The Fillmore Silver Spring
Fri May 3
8:00PM
Shear Madness
Kennedy Center Theatre Lab
Fri May 3
8:00PM
Jamla Is the Squad Vol. II: Rapsody, GQ, Heather Victoria, Reuben Vincent, Actual Proof & Ian Kelly
Kennedy Center Eisenhower Theater
Sat May 4
10:30AM
Sesame Street Live!
EagleBank Arena
Sat May 4
2:30PM
Sesame Street Live!
EagleBank Arena
Sat May 4
6:00PM
Shear Madness
Kennedy Center Theatre Lab
Sat May 4
7:30PM
Girl with No Job
The Fillmore Silver Spring
Sat May 4
7:30PM
Lucky Plush: Rooming House
Kennedy Center Terrace Theater
Sat May 4
8:00PM
Red Wanting Blue
Gypsy Sally's
Sat May 4
8:00PM
Shuli Egar
Jammin Java
Sat May 4
8:00PM
National Symphony Orchestra Pops: Steven Reineke - Vanessa Williams
Kennedy Center Concert Hall
Sat May 4
9:00PM
Shear Madness
Kennedy Center Theatre Lab
Sun May 5
10:30AM
Sesame Street Live!
EagleBank Arena
Sun May 5
2:30PM
Sesame Street Live!
EagleBank Arena
Sun May 5
3:00PM
Shear Madness
Kennedy Center Theatre Lab
Sun May 5
7:00PM
Shear Madness
Kennedy Center Theatre Lab
Sun May 5
8:00PM
Marianas Trench
The Fillmore Silver Spring
Mon May 6
8:00PM
Santigold
The Fillmore Silver Spring
Mon May 6
8:00PM
Shear Madness
Kennedy Center Theatre Lab
Tue May 7
5:00PM
Shear Madness
Kennedy Center Theatre Lab
Tue May 7
8:00PM
Smino
The Fillmore Silver Spring
Tue May 7
8:00PM
Shear Madness
Kennedy Center Theatre Lab
Wed May 8
5:00PM
Shear Madness
Kennedy Center Theatre Lab
Wed May 8
8:00PM
Shear Madness
Kennedy Center Theatre Lab
Thu May 9
5:00PM
Shear Madness
Kennedy Center Theatre Lab
Thu May 9
7:00PM
National Symphony Orchestra: Edward Gardner - Berlioz's Symphonie Fantastique
Kennedy Center Concert Hall
Thu May 9
7:00PM
Julian Marley
Tally Ho Theater
Thu May 9
8:00PM
Nicky Jam
EagleBank Arena
Thu May 9
8:00PM
Shear Madness
Kennedy Center Theatre Lab
Fri May 10
7:00PM
Mary Lou Williams Jazz Festival
Kennedy Center Terrace Theater
Fri May 10
8:00PM
National Symphony Orchestra: Edward Gardner - Berlioz's Symphonie Fantastique
Kennedy Center Concert Hall
Fri May 10
8:00PM
Shear Madness
Kennedy Center Theatre Lab
Fri May 10
8:00PM
Ladies Night Out
EagleBank Arena
Sat May 11
5:00PM
Premier Boxing Champions: Jarrett Hurd vs. Julian Williams
EagleBank Arena
Sat May 11
6:00PM
Shear Madness
Kennedy Center Theatre Lab
Sat May 11
7:00PM
Washington National Opera: Tosca
Kennedy Center Opera House
Sat May 11
7:00PM
Mary Lou Williams Jazz Festival
Kennedy Center Terrace Theater
Sat May 11
7:30PM
The Who
Jiffy Lube Live
Sat May 11
8:00PM
National Symphony Orchestra: Edward Gardner - Berlioz's Symphonie Fantastique
Kennedy Center Concert Hall
Sat May 11
9:00PM
Shear Madness
Kennedy Center Theatre Lab
Sun May 12
2:00PM
Washington National Opera: Tosca
Kennedy Center Opera House
Sun May 12
3:00PM
Shear Madness
Kennedy Center Theatre Lab
Sun May 12
7:00PM
Shear Madness
Kennedy Center Theatre Lab
Sun May 12
8:00PM
Meshuggah
The Fillmore Silver Spring
Mon May 13
8:00PM
Shear Madness
Kennedy Center Theatre Lab
Tue May 14
5:00PM
Shear Madness
Kennedy Center Theatre Lab
Tue May 14
7:30PM
Iestyn Davies & Thomas Dunford
Kennedy Center Terrace Theater
Tue May 14
7:30PM
Washington National Opera: Tosca
Kennedy Center Opera House
Tue May 14
8:00PM
Shear Madness
Kennedy Center Theatre Lab
Wed May 15
5:00PM
Shear Madness
Kennedy Center Theatre Lab
Wed May 15
6:30PM
In This Moment
The Fillmore Silver Spring
Wed May 15
7:00PM
Dizzy Wright
Songbyrd Music House and Record Cafe
Wed May 15
8:00PM
Shear Madness
Kennedy Center Theatre Lab
Thu May 16
5:00PM
Shear Madness
Kennedy Center Theatre Lab
Thu May 16
7:00PM
National Symphony Orchestra: Gianandrea Noseda - Unexpected Italy
Kennedy Center Concert Hall
Thu May 16
7:00PM
Bobcat Goldthwait & Dana Gould: The Show With Two Heads!
Kennedy Center Terrace Gallery
Thu May 16
8:00PM
Shear Madness
Kennedy Center Theatre Lab
Thu May 16
9:30PM
Bobcat Goldthwait & Dana Gould: The Show With Two Heads!
Kennedy Center Terrace Gallery
Fri May 17
TBA
2019 Country Megaticket Tickets (Includes All Performances)
Jiffy Lube Live
Fri May 17
7:30PM
Washington National Opera: Tosca
Kennedy Center Opera House
Fri May 17
7:30PM
Bowen McCauley Dance: Spring Performance
Kennedy Center Terrace Theater
Fri May 17
8:00PM
National Symphony Orchestra: Gianandrea Noseda - Unexpected Italy
Kennedy Center Concert Hall
Fri May 17
8:00PM
Shear Madness
Kennedy Center Theatre Lab
Sat May 18
11:00AM
Compagnia TPO & Teatro Metastasio: Colors
Kennedy Center Family Theater
Sat May 18
1:30PM
Compagnia TPO & Teatro Metastasio: Colors
Kennedy Center Family Theater
Sat May 18
4:00PM
Chris Young & Chris Janson
Jiffy Lube Live
Sat May 18
5:00PM
Compagnia TPO & Teatro Metastasio: Colors
Kennedy Center Family Theater
Sat May 18
6:00PM
Shear Madness
Kennedy Center Theatre Lab
Sat May 18
7:00PM
Vir Das
Kennedy Center Eisenhower Theater
Sat May 18
7:30PM
Bowen McCauley Dance: Spring Performance
Kennedy Center Terrace Theater
Sat May 18
9:00PM
Shear Madness
Kennedy Center Theatre Lab
Sun May 19
1:30PM
Compagnia TPO & Teatro Metastasio: Colors
Kennedy Center Family Theater
Sun May 19
2:00PM
Washington National Opera: Tosca
Kennedy Center Opera House
Sun May 19
3:00PM
Shear Madness
Kennedy Center Theatre Lab
Sun May 19
4:00PM
Compagnia TPO & Teatro Metastasio: Colors
Kennedy Center Family Theater
Sun May 19
5:00PM
Choral Arts Society of Washington: Gabriel Faure's Requiem
Kennedy Center Concert Hall
Sun May 19
7:00PM
Shear Madness
Kennedy Center Theatre Lab
Mon May 20
7:00PM
Washington National Opera: Tosca
Kennedy Center Opera House
Mon May 20
8:00PM
Shear Madness
Kennedy Center Theatre Lab
Tue May 21
5:00PM
Shear Madness
Kennedy Center Theatre Lab
Tue May 21
8:00PM
National Symphony Orchestra: Michael Bolton
Kennedy Center Concert Hall
Tue May 21
8:00PM
Shear Madness
Kennedy Center Theatre Lab
Wed May 22
5:00PM
Shear Madness
Kennedy Center Theatre Lab
Wed May 22
7:30PM
Washington National Opera: Tosca
Kennedy Center Opera House
Wed May 22
8:00PM
Shear Madness
Kennedy Center Theatre Lab
Thu May 23
5:00PM
Shear Madness
Kennedy Center Theatre Lab
Thu May 23
7:30PM
Fortas Chamber Music: Russian Renaissance
Kennedy Center Terrace Theater
Thu May 23
8:00PM
The Avett Brothers
Wolf Trap
Thu May 23
8:00PM
Shear Madness
Kennedy Center Theatre Lab
Fri May 24
7:30PM
Washington National Opera: Domingo-Cafritz Young Artist Program - A Concert of Comic Masterpieces
Kennedy Center Opera House
Fri May 24
8:00PM
The Avett Brothers
Wolf Trap
Fri May 24
8:00PM
Shear Madness
Kennedy Center Theatre Lab
Sat May 25
6:00PM
Shear Madness
Kennedy Center Theatre Lab
Sat May 25
7:00PM
Washington National Opera: Tosca
Kennedy Center Opera House
Sat May 25
7:30PM
Prakriti Dance: Through Fish Eyes
Kennedy Center Terrace Theater
Sat May 25
8:00PM
The Avett Brothers
Wolf Trap
Sat May 25
8:00PM
Bob Seger And The Silver Bullet Band
Jiffy Lube Live
Sat May 25
8:00PM
Junkyard Band
The Fillmore Silver Spring
Sat May 25
9:00PM
Shear Madness
Kennedy Center Theatre Lab
Sun May 26
3:00PM
Shear Madness
Kennedy Center Theatre Lab
Sun May 26
7:00PM
Shear Madness
Kennedy Center Theatre Lab
Mon May 27
8:00PM
Shear Madness
Kennedy Center Theatre Lab
Tue May 28
5:00PM
Shear Madness
Kennedy Center Theatre Lab
Tue May 28
8:00PM
Shear Madness
Kennedy Center Theatre Lab
Wed May 29
5:00PM
Shear Madness
Kennedy Center Theatre Lab
Wed May 29
8:00PM
Shear Madness
Kennedy Center Theatre Lab
Thu May 30
5:00PM
Shear Madness
Kennedy Center Theatre Lab
Thu May 30
7:00PM
National Symphony Orchestra: Gianandrea Noseda - Unexpected Italy
Kennedy Center Concert Hall
Thu May 30
8:00PM
Shear Madness
Kennedy Center Theatre Lab
Thu May 30
8:00PM
Circles Around the Sun
Gypsy Sally's
Fri May 31
7:00PM
The Messengers Legacy
Kennedy Center Terrace Theater
Fri May 31
8:00PM
Sammy Hagar and The Circle
Wolf Trap
Fri May 31
8:00PM
Ludovico Einaudi
Kennedy Center Concert Hall
Fri May 31
8:00PM
Shear Madness
Kennedy Center Theatre Lab
Fri May 31
9:00PM
The Messengers Legacy
Kennedy Center Terrace Theater
Sat Jun 1
5:45PM
Chris Thile
Wolf Trap
Sat Jun 1
6:00PM
Shear Madness
Kennedy Center Theatre Lab
Sat Jun 1
7:00PM
Luke Bryan, Cole Swindell & Jon Langston
Jiffy Lube Live
Sat Jun 1
8:00PM
National Symphony Orchestra: Gianandrea Noseda - Unexpected Italy
Kennedy Center Concert Hall
Sat Jun 1
9:00PM
Shear Madness
Kennedy Center Theatre Lab
Sun Jun 2
2:00PM
Kennedy Center Chamber Players: Works of Poulenc, Penderecki & Beethoven
Kennedy Center Terrace Theater
Sun Jun 2
3:00PM
Shear Madness
Kennedy Center Theatre Lab
Sun Jun 2
7:00PM
Laurence Juber
Jammin Java
Sun Jun 2
7:00PM
Shear Madness
Kennedy Center Theatre Lab
Sun Jun 2
8:00PM
Bobby Brown & Bell Biv Devoe
Wolf Trap
Mon Jun 3
8:00PM
Shear Madness
Kennedy Center Theatre Lab
Tue Jun 4
5:00PM
Shear Madness
Kennedy Center Theatre Lab
Tue Jun 4
7:30PM
Hello, Dolly!
Kennedy Center Opera House
Wed Jun 5
5:00PM
Shear Madness
Kennedy Center Theatre Lab
Wed Jun 5
7:30PM
Hello, Dolly!
Kennedy Center Opera House
Thu Jun 6
5:00PM
Shear Madness
Kennedy Center Theatre Lab
Thu Jun 6
7:00PM
National Symphony Orchestra: Gianandrea Noseda - Dvorak's New World Symphony
Kennedy Center Concert Hall
Thu Jun 6
7:30PM
Hello, Dolly!
Kennedy Center Opera House
Thu Jun 6
8:00PM
Shear Madness
Kennedy Center Theatre Lab
Fri Jun 7
7:30PM
Hello, Dolly!
Kennedy Center Opera House
Fri Jun 7
8:00PM
Amanda Seales' Smart, Funny and Black: Hip Hop Culture Edition
Kennedy Center Concert Hall
Fri Jun 7
8:00PM
Rodrigo Y Gabriela
Wolf Trap
Fri Jun 7
8:00PM
Shear Madness
Kennedy Center Theatre Lab
Fri Jun 7
8:00PM
Xavier Wulf
The Fillmore Silver Spring
Sat Jun 8
1:30PM
Hello, Dolly!
Kennedy Center Opera House
Sat Jun 8
6:00PM
Shear Madness
Kennedy Center Theatre Lab
Sat Jun 8
7:30PM
Hello, Dolly!
Kennedy Center Opera House
Sat Jun 8
7:30PM
Lake Street Dive & The Wood Brothers
Wolf Trap
Sat Jun 8
8:00PM
National Symphony Orchestra: Gianandrea Noseda - Dvorak's New World Symphony
Kennedy Center Concert Hall
Sat Jun 8
9:00PM
Shear Madness
Kennedy Center Theatre Lab
Sun Jun 9
1:30PM
Hello, Dolly!
Kennedy Center Opera House
Sun Jun 9
3:00PM
National Symphony Orchestra: Gianandrea Noseda - Dvorak's New World Symphony
Kennedy Center Concert Hall
Sun Jun 9
3:00PM
Shear Madness
Kennedy Center Theatre Lab
Sun Jun 9
7:00PM
Shear Madness
Kennedy Center Theatre Lab
Sun Jun 9
7:30PM
Hello, Dolly!
Kennedy Center Opera House
Tue Jun 11
7:30PM
Byhalia, Mississippi
Kennedy Center Terrace Theater
Tue Jun 11
7:30PM
Hello, Dolly!
Kennedy Center Opera House
Tue Jun 11
8:00PM
Falsettos
Kennedy Center Eisenhower Theater
Wed Jun 12
7:30PM
Byhalia, Mississippi
Kennedy Center Terrace Theater
Wed Jun 12
7:30PM
Hello, Dolly!
Kennedy Center Opera House
Wed Jun 12
8:00PM
Falsettos
Kennedy Center Eisenhower Theater
Thu Jun 13
7:30PM
Byhalia, Mississippi
Kennedy Center Terrace Theater
Thu Jun 13
7:30PM
Hello, Dolly!
Kennedy Center Opera House
Thu Jun 13
8:00PM
Falsettos
Kennedy Center Eisenhower Theater
Fri Jun 14
11:30AM
National Symphony Orchestra: Nathalie Stutzmann - Mozart Forever I
Kennedy Center Concert Hall
Fri Jun 14
7:30PM
Byhalia, Mississippi
Kennedy Center Terrace Theater
Fri Jun 14
7:30PM
Hello, Dolly!
Kennedy Center Opera House
Fri Jun 14
7:30PM
HERstory: Love Forever
Kennedy Center Family Theater
Fri Jun 14
8:00PM
Falsettos
Kennedy Center Eisenhower Theater
Fri Jun 14
8:00PM
Wisin Y Yandel
EagleBank Arena
Sat Jun 15
1:30PM
Hello, Dolly!
Kennedy Center Opera House
Sat Jun 15
2:00PM
Falsettos
Kennedy Center Eisenhower Theater
Sat Jun 15
2:00PM
Byhalia, Mississippi
Kennedy Center Terrace Theater
Sat Jun 15
7:00PM
Thomas Rhett, Dustin Lynch & Russell Dickerson
Jiffy Lube Live
Sat Jun 15
7:30PM
Byhalia, Mississippi
Kennedy Center Terrace Theater
Sat Jun 15
7:30PM
Hello, Dolly!
Kennedy Center Opera House
Sat Jun 15
7:30PM
HERstory: Love Forever
Kennedy Center Family Theater
Sat Jun 15
8:00PM
Falsettos
Kennedy Center Eisenhower Theater
Sat Jun 15
8:00PM
National Symphony Orchestra: Nathalie Stutzmann - Mozart Forever I
Kennedy Center Concert Hall
Sat Jun 15
8:00PM
Johnny Mathis
Wolf Trap
Sat Jun 15
8:00PM
The Second City: America It's Complicated!
Kennedy Center Theatre Lab
Sun Jun 16
1:30PM
Hello, Dolly!
Kennedy Center Opera House
Sun Jun 16
2:00PM
Falsettos
Kennedy Center Eisenhower Theater
Sun Jun 16
2:00PM
Byhalia, Mississippi
Kennedy Center Terrace Theater
Sun Jun 16
7:00PM
The Second City: America It's Complicated!
Kennedy Center Theatre Lab
Sun Jun 16
7:30PM
Byhalia, Mississippi
Kennedy Center Terrace Theater
Sun Jun 16
7:30PM
Hello, Dolly!
Kennedy Center Opera House
Sun Jun 16
8:00PM
Falsettos
Kennedy Center Eisenhower Theater
Sun Jun 16
8:00PM
Great Masters of Jazz
Kennedy Center Concert Hall
Mon Jun 17
8:00PM
NAV
The Fillmore Silver Spring
Tue Jun 18
7:30PM
Byhalia, Mississippi
Kennedy Center Terrace Theater
Tue Jun 18
7:30PM
Hello, Dolly!
Kennedy Center Opera House
Tue Jun 18
8:00PM
Falsettos
Kennedy Center Eisenhower Theater
Tue Jun 18
8:00PM
National Symphony Orchestra: Nathalie Stutzmann - Mozart Forever II
Kennedy Center Concert Hall
Tue Jun 18
8:00PM
Rock of Ages
Wolf Trap
Tue Jun 18
8:00PM
The Second City: America It's Complicated!
Kennedy Center Theatre Lab
Wed Jun 19
7:30PM
Byhalia, Mississippi
Kennedy Center Terrace Theater
Wed Jun 19
7:30PM
Hello, Dolly!
Kennedy Center Opera House
Wed Jun 19
8:00PM
Falsettos
Kennedy Center Eisenhower Theater
Wed Jun 19
8:00PM
National Symphony Orchestra: Nathalie Stutzmann - Mozart Forever II
Kennedy Center Concert Hall
Wed Jun 19
8:00PM
Rock of Ages
Wolf Trap
Wed Jun 19
8:00PM
The Second City: America It's Complicated!
Kennedy Center Theatre Lab
Wed Jun 19
8:00PM
Enanitos Verdes & Hombres G
The Fillmore Silver Spring
Thu Jun 20
7:30PM
Byhalia, Mississippi
Kennedy Center Terrace Theater
Thu Jun 20
7:30PM
Hello, Dolly!
Kennedy Center Opera House
Thu Jun 20
7:30PM
Trampled by Turtles & Deer Tick
Wolf Trap
Thu Jun 20
8:00PM
Falsettos
Kennedy Center Eisenhower Theater
Thu Jun 20
8:00PM
The Second City: America It's Complicated!
Kennedy Center Theatre Lab
Fri Jun 21
7:30PM
Byhalia, Mississippi
Kennedy Center Terrace Theater
Fri Jun 21
7:30PM
Hello, Dolly!
Kennedy Center Opera House
Fri Jun 21
8:00PM
Falsettos
Kennedy Center Eisenhower Theater
Fri Jun 21
8:00PM
National Symphony Orchestra: Nathalie Stutzmann - Mozart Forever III
Kennedy Center Concert Hall
Fri Jun 21
8:00PM
The Second City: America It's Complicated!
Kennedy Center Theatre Lab
Sat Jun 22
1:30PM
Hello, Dolly!
Kennedy Center Opera House
Sat Jun 22
2:00PM
Falsettos
Kennedy Center Eisenhower Theater
Sat Jun 22
2:00PM
Byhalia, Mississippi
Kennedy Center Terrace Theater
Sat Jun 22
6:00PM
The Second City: America It's Complicated!
Kennedy Center Theatre Lab
Sat Jun 22
7:30PM
Byhalia, Mississippi
Kennedy Center Terrace Theater
Sat Jun 22
7:30PM
Hello, Dolly!
Kennedy Center Opera House
Sat Jun 22
8:00PM
Falsettos
Kennedy Center Eisenhower Theater
Sat Jun 22
8:00PM
National Symphony Orchestra: Nathalie Stutzmann - Mozart Forever III
Kennedy Center Concert Hall
Sat Jun 22
8:00PM
Classic Albums Live Tribute Show: Pink Floyd - The Wall
Wolf Trap
Sat Jun 22
9:00PM
The Second City: America It's Complicated!
Kennedy Center Theatre Lab
Sun Jun 23
1:30PM
Hello, Dolly!
Kennedy Center Opera House
Sun Jun 23
2:00PM
Falsettos
Kennedy Center Eisenhower Theater
Sun Jun 23
2:00PM
Byhalia, Mississippi
Kennedy Center Terrace Theater
Sun Jun 23
3:00PM
The Second City: America It's Complicated!
Kennedy Center Theatre Lab
Sun Jun 23
7:00PM
The Second City: America It's Complicated!
Kennedy Center Theatre Lab
Sun Jun 23
7:30PM
Byhalia, Mississippi
Kennedy Center Terrace Theater
Sun Jun 23
7:30PM
Hello, Dolly!
Kennedy Center Opera House
Sun Jun 23
7:30PM
Buddy Guy & Kenny Wayne Shepherd Band
Wolf Trap
Sun Jun 23
8:00PM
Falsettos
Kennedy Center Eisenhower Theater
Tue Jun 25
7:30PM
Byhalia, Mississippi
Kennedy Center Terrace Theater
Tue Jun 25
7:30PM
Hello, Dolly!
Kennedy Center Opera House
Tue Jun 25
7:30PM
Pat Benatar, Neil Giraldo & Melissa Etheridge
Wolf Trap
Tue Jun 25
8:00PM
The Second City: America It's Complicated!
Kennedy Center Theatre Lab
Wed Jun 26
7:00PM
Dead & Company
Jiffy Lube Live
Wed Jun 26
7:30PM
Byhalia, Mississippi
Kennedy Center Terrace Theater
Wed Jun 26
7:30PM
Hello, Dolly!
Kennedy Center Opera House
Wed Jun 26
8:00PM
The Second City: America It's Complicated!
Kennedy Center Theatre Lab
Thu Jun 27
7:30PM
Byhalia, Mississippi
Kennedy Center Terrace Theater
Thu Jun 27
7:30PM
Hello, Dolly!
Kennedy Center Opera House
Thu Jun 27
8:00PM
Diana Ross
Wolf Trap
Thu Jun 27
8:00PM
The Second City: America It's Complicated!
Kennedy Center Theatre Lab
Fri Jun 28
7:30PM
Byhalia, Mississippi
Kennedy Center Terrace Theater
Fri Jun 28
7:30PM
Hello, Dolly!
Kennedy Center Opera House
Fri Jun 28
8:00PM
National Symphony Orchestra Pops: 50 Years Over The Rainbow - A Judy Garland Celebration
Kennedy Center Concert Hall
Fri Jun 28
8:00PM
Rain - A Tribute to the Beatles
Wolf Trap
Fri Jun 28
8:00PM
The Second City: America It's Complicated!
Kennedy Center Theatre Lab
Sat Jun 29
1:30PM
Hello, Dolly!
Kennedy Center Opera House
Sat Jun 29
2:00PM
Byhalia, Mississippi
Kennedy Center Terrace Theater
Sat Jun 29
6:00PM
The Second City: America It's Complicated!
Kennedy Center Theatre Lab
Sat Jun 29
7:30PM
Byhalia, Mississippi
Kennedy Center Terrace Theater
Sat Jun 29
7:30PM
Hello, Dolly!
Kennedy Center Opera House
Sat Jun 29
7:30PM
Dispatch
Wolf Trap
Sat Jun 29
8:00PM
National Symphony Orchestra Pops: 50 Years Over The Rainbow - A Judy Garland Celebration
Kennedy Center Concert Hall
Sat Jun 29
9:00PM
The Second City: America It's Complicated!
Kennedy Center Theatre Lab
Sun Jun 30
1:30PM
Hello, Dolly!
Kennedy Center Opera House
Sun Jun 30
2:00PM
Byhalia, Mississippi
Kennedy Center Terrace Theater
Sun Jun 30
3:00PM
The Second City: America It's Complicated!
Kennedy Center Theatre Lab
Sun Jun 30
7:00PM
The Second City: America It's Complicated!
Kennedy Center Theatre Lab
Sun Jun 30
7:00PM
Big Head Todd and The Monsters & Toad The Wet Sprocket
Wolf Trap
Sun Jun 30
7:30PM
Byhalia, Mississippi
Kennedy Center Terrace Theater
Sun Jun 30
7:30PM
Hello, Dolly!
Kennedy Center Opera House
Mon Jul 1
7:00PM
Michael W. Smith
Kennedy Center Concert Hall
Mon Jul 1
8:00PM
The Second City: America It's Complicated!
Kennedy Center Theatre Lab
Tue Jul 2
7:30PM
Hello, Dolly!
Kennedy Center Opera House
Tue Jul 2
7:30PM
Byhalia, Mississippi
Kennedy Center Terrace Theater
Tue Jul 2
8:00PM
Earth, Wind and Fire
Wolf Trap
Tue Jul 2
8:00PM
The Second City: America It's Complicated!
Kennedy Center Theatre Lab
Wed Jul 3
1:30PM
Hello, Dolly!
Kennedy Center Opera House
Wed Jul 3
7:30PM
Hello, Dolly!
Kennedy Center Opera House
Wed Jul 3
7:30PM
Byhalia, Mississippi
Kennedy Center Terrace Theater
Wed Jul 3
8:00PM
Jackson Browne
Wolf Trap
Wed Jul 3
8:00PM
The Second City: America It's Complicated!
Kennedy Center Theatre Lab
Fri Jul 5
1:30PM
Hello, Dolly!
Kennedy Center Opera House
Fri Jul 5
7:30PM
Hello, Dolly!
Kennedy Center Opera House
Fri Jul 5
7:30PM
Byhalia, Mississippi
Kennedy Center Terrace Theater
Fri Jul 5
8:30PM
National Symphony Orchestra: Harry Potter and The Goblet of Fire In Concert
Wolf Trap
Sat Jul 6
1:30PM
Hello, Dolly!
Kennedy Center Opera House
Sat Jul 6
2:00PM
Byhalia, Mississippi
Kennedy Center Terrace Theater
Sat Jul 6
6:00PM
The Second City: America It's Complicated!
Kennedy Center Theatre Lab
Sat Jul 6
7:30PM
Hello, Dolly!
Kennedy Center Opera House
Sat Jul 6
7:30PM
Byhalia, Mississippi
Kennedy Center Terrace Theater
Sat Jul 6
8:30PM
National Symphony Orchestra: Harry Potter and The Goblet of Fire In Concert
Wolf Trap
Sat Jul 6
9:00PM
The Second City: America It's Complicated!
Kennedy Center Theatre Lab
Sun Jul 7
1:30PM
Hello, Dolly!
Kennedy Center Opera House
Sun Jul 7
2:00PM
Byhalia, Mississippi
Kennedy Center Terrace Theater
Sun Jul 7
3:00PM
The Second City: America It's Complicated!
Kennedy Center Theatre Lab
Sun Jul 7
7:00PM
The Second City: America It's Complicated!
Kennedy Center Theatre Lab
Sun Jul 7
7:30PM
Byhalia, Mississippi
Kennedy Center Terrace Theater
Sun Jul 7
8:00PM
Josh Groban
Wolf Trap
Tue Jul 9
1:30PM
Disrupt Festival: The Used, Thrice, Circa Survive, The Story So Far & Atreyu
Jiffy Lube Live
Tue Jul 9
8:00PM
The Band's Visit
Kennedy Center Eisenhower Theater
Tue Jul 9
8:00PM
The Second City: America It's Complicated!
Kennedy Center Theatre Lab



You Have Found The Regattabar 2019 Tickets Page. Here You'll See Presented All www.FindTicketsFast.com's Tickets For The 2019 Regattabar Schedule And The Date & Time Of The Event. The Entries Are Sorted In Ascending Order From The Initial To The Last By Day. If You Have A Desire To View The Times For Regattabar Tickets 2019 In Calendar View Your Welcome To Click The Calendar View Logo At The Uppermost Part Of The Listings In The Right Side Top Corner. This Will Show The Total Regattabar 2019 Schedule Laid On Top Of A Computer-Generated Calendar So Guests Can See A Full Months Dates At A Time. Once You Select The Date That You Want Off The Regattabar Schedule 2019 Dates Then Press The View Tickets Button To Be Taken To The Seats Listings Page Which Will Show You All The 2019 Regattabar Tickets That We Currently Have For Your Specific Date. Here Everyone Can Glance At The Tickets From The Regattabar 2019 Schedule Date That You Picked Which Can Be Arranged In A Couple Different Ways. The Seats Have The Ability To Be Organized By Section, Price, Quantity & Row Which Can Swiftly Shrink Down Your Search To The Exact Style Of Regattabar Tickets 2019 That Your Scouring For. When There Are Far Too Still Listed You Can Sometimes Use Find Tickets, LLC's Interactive Seating Map If The Exact Event Includes One. All Anyone Has To Do Is Select On The Precise Areas That You Feel Like Sitting In For This Particular Date & Time On The 2019 Regattabar Schedule. When You Have Seen All Your Possibilities And Are Ready To Secure Your Regattabar 2019 Tickets, Click The Buy Button For www.FindTicketsFast.com's System To Take You To Our Company's Locked Ticket Processing Page. As You Do So Please Confirm That You Double Check The Seats Your Securing With The Regattabar Schedule 2019 Calendar Date That You Dream To See To Make Certain It's The Same. You Do Not Want To Purchase The Incorrect 2019 Regattabar Tickets For The Incorrect Event Date.
100% Buyer Guarantee

Customer Reviews
Wonderful Service!
Thank you for the great experience. We truly enjoyed the show. Thank you for making it all happen.
Will use again...
Great customer service + excellant prcing = very happy customer!