Event & Show Tickets
Pro Sport Tickets
College Sport Tickets
Helpful Pages
Secure Online Shopping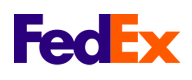 2017 Night Moves Tickets


EVENTS NEAR - Ashburn, VA
Date
Event
Venue
Wed Dec 13
7:30PM
An American In Paris
Kennedy Center Opera House
Wed Dec 13
8:00PM
An Irish Christmas
Kennedy Center Eisenhower Theater
Thu Dec 14
7:00PM
National Symphony Orchestra: Jeannette Sorrell - Handel's Messiah
Kennedy Center Concert Hall
Thu Dec 14
7:30PM
An American In Paris
Kennedy Center Opera House
Thu Dec 14
7:30PM
Washington National Opera: The Little Prince
Kennedy Center Terrace Theater
Thu Dec 14
9:00PM
Dopapod
Gypsy Sally's
Fri Dec 15
7:30PM
An American In Paris
Kennedy Center Opera House
Fri Dec 15
8:00PM
The Second City: Twist York Dickens
Kennedy Center Theatre Lab
Fri Dec 15
8:00PM
National Symphony Orchestra: Jeannette Sorrell - Handel's Messiah
Kennedy Center Concert Hall
Fri Dec 15
8:00PM
PnB Rock & YBS Skola
The Fillmore Silver Spring
Sat Dec 16
1:30PM
An American In Paris
Kennedy Center Opera House
Sat Dec 16
3:00PM
The Second City: Twist York Dickens
Kennedy Center Theatre Lab
Sat Dec 16
4:00PM
Washington Chorus
Kennedy Center Concert Hall
Sat Dec 16
6:30PM
Ryan Kinder
Jammin Java
Sat Dec 16
7:00PM
Amy Grant & Michael W. Smith
EagleBank Arena
Sat Dec 16
7:30PM
An American In Paris
Kennedy Center Opera House
Sat Dec 16
8:00PM
The Second City: Twist York Dickens
Kennedy Center Theatre Lab
Sat Dec 16
8:00PM
National Symphony Orchestra: Jeannette Sorrell - Handel's Messiah
Kennedy Center Concert Hall
Sat Dec 16
8:00PM
National Philharmonic: Stan Engebretson - Handel's Messiah
Music Center At Strathmore
Sat Dec 16
8:30PM
Badfish - A Tribute To Sublime
The Fillmore Silver Spring
Sat Dec 16
9:30PM
Killer Deluxe
Jammin Java
Sun Dec 17
11:00AM
Tree House School of Music
The Fillmore Silver Spring
Sun Dec 17
1:00PM
National Symphony Orchestra: Jeannette Sorrell - Handel's Messiah
Kennedy Center Concert Hall
Sun Dec 17
1:30PM
An American In Paris
Kennedy Center Opera House
Sun Dec 17
2:00PM
Vienna Boys Choir
George Mason Center For The Arts - Concert Hall
Sun Dec 17
2:00PM
Exit 245 & The BlueStones
Jammin Java
Sun Dec 17
3:00PM
The Second City: Twist York Dickens
Kennedy Center Theatre Lab
Sun Dec 17
3:00PM
National Philharmonic: Stan Engebretson - Handel's Messiah
Music Center At Strathmore
Sun Dec 17
4:00PM
George Mason Patriots vs. Penn State Nittany Lions
EagleBank Arena
Sun Dec 17
5:00PM
Choral Arts Society of Washington
Kennedy Center Concert Hall
Sun Dec 17
7:00PM
A Singer Songwriter Holiday
Gaithersburg Arts Barn
Sun Dec 17
7:30PM
An American In Paris
Kennedy Center Opera House
Sun Dec 17
7:30PM
Chris Pureka
Jammin Java
Sun Dec 17
8:00PM
The Second City: Twist York Dickens
Kennedy Center Theatre Lab
Mon Dec 18
7:00PM
Choral Arts Society of Washington
Kennedy Center Concert Hall
Mon Dec 18
7:30PM
Street Corner Symphony & Gabe Dixon
Jammin Java
Tue Dec 19
7:30PM
An American In Paris
Kennedy Center Opera House
Tue Dec 19
7:30PM
Team Rowland
Jammin Java
Tue Dec 19
8:00PM
The Second City: Twist York Dickens
Kennedy Center Theatre Lab
Wed Dec 20
3:00PM
The Second City: Twist York Dickens
Kennedy Center Theatre Lab
Wed Dec 20
7:00PM
Moscow Ballet's Great Russian Nutcracker
George Mason Center For The Arts - Concert Hall
Wed Dec 20
7:30PM
An American In Paris
Kennedy Center Opera House
Wed Dec 20
8:00PM
The Second City: Twist York Dickens
Kennedy Center Theatre Lab
Wed Dec 20
8:00PM
National Symphony Orchestra Pops: Handel's Messiah
Kennedy Center Concert Hall
Wed Dec 20
8:00PM
Good Old War
Jammin Java
Wed Dec 20
8:30PM
Samantha Fish
Gypsy Sally's
Thu Dec 21
7:00PM
Moscow Ballet's Great Russian Nutcracker
George Mason Center For The Arts - Concert Hall
Thu Dec 21
7:00PM
Washington Chorus
Kennedy Center Concert Hall
Thu Dec 21
7:30PM
An American In Paris
Kennedy Center Opera House
Thu Dec 21
7:30PM
Jammin Java Songwriters Circle Holiday Edition: Todd Wright, Anthony Fiacco, Luke Brindley & Scott Simons
Jammin Java
Thu Dec 21
8:00PM
The Second City: Twist York Dickens
Kennedy Center Theatre Lab
Fri Dec 22
1:30PM
An American In Paris
Kennedy Center Opera House
Fri Dec 22
3:00PM
The Second City: Twist York Dickens
Kennedy Center Theatre Lab
Fri Dec 22
7:00PM
Washington Chorus
Kennedy Center Concert Hall
Fri Dec 22
7:00PM
George Mason Patriots vs. Morgan State Bears
EagleBank Arena
Fri Dec 22
7:30PM
An American In Paris
Kennedy Center Opera House
Fri Dec 22
8:00PM
The Second City: Twist York Dickens
Kennedy Center Theatre Lab
Fri Dec 22
8:00PM
Moscow Ballet's Great Russian Nutcracker
Music Center At Strathmore
Fri Dec 22
8:00PM
Action Bronson
The Fillmore Silver Spring
Fri Dec 22
8:00PM
Todd Wright's Santa Clauster-f@%!
Jammin Java
Sat Dec 23
1:30PM
An American In Paris
Kennedy Center Opera House
Sat Dec 23
1:30PM
Mr. Popper's Penguins
Kennedy Center Family Theater
Sat Dec 23
2:00PM
Moscow Ballet's Great Russian Nutcracker
Music Center At Strathmore
Sat Dec 23
2:00PM
The Mini-Clauster Family Holiday Happy Hour
Jammin Java
Sat Dec 23
3:00PM
The Second City: Twist York Dickens
Kennedy Center Theatre Lab
Sat Dec 23
7:00PM
Moscow Ballet's Great Russian Nutcracker
Music Center At Strathmore
Sat Dec 23
7:30PM
An American In Paris
Kennedy Center Opera House
Sat Dec 23
8:00PM
The Second City: Twist York Dickens
Kennedy Center Theatre Lab
Sat Dec 23
8:00PM
Todd Wright's Santa Clauster-f@%!
Jammin Java
Sat Dec 23
9:00PM
Swift Technique & The Trongone Band
Gypsy Sally's
Sun Dec 24
1:30PM
An American In Paris
Kennedy Center Opera House
Sun Dec 24
7:00PM
Good For The Jews: Rob Tannenbaum & David Fagin
Jammin Java
Tue Dec 26
7:30PM
An American In Paris
Kennedy Center Opera House
Tue Dec 26
8:00PM
The Second City: Twist York Dickens
Kennedy Center Theatre Lab
Tue Dec 26
8:00PM
Back To The 90s: Dammit Josie, Brain Stew & Getchoo
Jammin Java
Wed Dec 27
7:30PM
An American In Paris
Kennedy Center Opera House
Wed Dec 27
7:30PM
Deanna Bogart Band
Jammin Java
Wed Dec 27
8:00PM
The Second City: Twist York Dickens
Kennedy Center Theatre Lab
Wed Dec 27
8:00PM
The Illusionists
Kennedy Center Eisenhower Theater
Thu Dec 28
3:00PM
The Illusionists
Kennedy Center Eisenhower Theater
Thu Dec 28
7:00PM
George Mason Patriots vs. Longwood Lancers [WOMEN]
EagleBank Arena
Thu Dec 28
7:30PM
An American In Paris
Kennedy Center Opera House
Thu Dec 28
7:30PM
Stephen Kellogg
Jammin Java
Thu Dec 28
8:00PM
The Second City: Twist York Dickens
Kennedy Center Theatre Lab
Thu Dec 28
8:00PM
The Illusionists
Kennedy Center Eisenhower Theater
Thu Dec 28
8:00PM
The Roots
The Fillmore Silver Spring
Fri Dec 29
7:30PM
An American In Paris
Kennedy Center Opera House
Fri Dec 29
8:00PM
The Second City: Twist York Dickens
Kennedy Center Theatre Lab
Fri Dec 29
8:00PM
The Illusionists
Kennedy Center Eisenhower Theater
Fri Dec 29
8:00PM
Kentucky Avenue
Jammin Java
Sat Dec 30
TBA
The Roosevelts - Band - 2 Day Pass
Jammin Java
Sat Dec 30
1:30PM
An American In Paris
Kennedy Center Opera House
Sat Dec 30
1:30PM
Mr. Popper's Penguins
Kennedy Center Family Theater
Sat Dec 30
3:00PM
The Second City: Twist York Dickens
Kennedy Center Theatre Lab
Sat Dec 30
3:00PM
The Illusionists
Kennedy Center Eisenhower Theater
Sat Dec 30
7:30PM
An American In Paris
Kennedy Center Opera House
Sat Dec 30
8:00PM
The Second City: Twist York Dickens
Kennedy Center Theatre Lab
Sat Dec 30
8:00PM
The Illusionists
Kennedy Center Eisenhower Theater
Sat Dec 30
8:00PM
The Roosevelts - Band
Jammin Java
Sat Dec 30
9:00PM
The White Panda
The Fillmore Silver Spring
Sat Dec 30
10:30PM
Tennis System
Comet Ping Pong
Sun Dec 31
1:30PM
An American In Paris
Kennedy Center Opera House
Sun Dec 31
1:30PM
Mr. Popper's Penguins
Kennedy Center Family Theater
Sun Dec 31
3:00PM
The Second City: Twist York Dickens
Kennedy Center Theatre Lab
Sun Dec 31
3:00PM
The Illusionists
Kennedy Center Eisenhower Theater
Sun Dec 31
7:00PM
Dee Dee Bridgewater
Kennedy Center Terrace Theater
Sun Dec 31
7:30PM
An American In Paris
Kennedy Center Opera House
Sun Dec 31
8:00PM
The Second City: Twist York Dickens
Kennedy Center Theatre Lab
Sun Dec 31
8:00PM
The Illusionists
Kennedy Center Eisenhower Theater
Sun Dec 31
8:00PM
The Roosevelts - Band
Jammin Java
Sun Dec 31
8:00PM
New Year Eve Bash
Clarendon Grill
Sun Dec 31
8:30PM
New Year's Eve at the Kennedy Center: Thee Phantom and The Illharmonic Orchestra
Kennedy Center Concert Hall
Sun Dec 31
9:00PM
Dee Dee Bridgewater
Kennedy Center Terrace Theater
Sun Dec 31
10:00PM
New Year's Eve Showdown: Backyard Band
The Fillmore Silver Spring
Mon Jan 1
8:00PM
Wale
The Fillmore Silver Spring
Tue Jan 2
7:00PM
Jammin Java's Mid-Atlantic Band Battle
Jammin Java
Tue Jan 2
7:30PM
An American In Paris
Kennedy Center Opera House
Tue Jan 2
8:00PM
The Illusionists
Kennedy Center Eisenhower Theater
Wed Jan 3
1:30PM
An American In Paris
Kennedy Center Opera House
Wed Jan 3
7:30PM
An American In Paris
Kennedy Center Opera House
Wed Jan 3
7:30PM
The Levin Brothers
Jammin Java
Wed Jan 3
8:00PM
The Illusionists
Kennedy Center Eisenhower Theater
Thu Jan 4
3:00PM
The Illusionists
Kennedy Center Eisenhower Theater
Thu Jan 4
7:30PM
An American In Paris
Kennedy Center Opera House
Thu Jan 4
7:30PM
Goldvein & Jon Cresswell
Jammin Java
Thu Jan 4
8:00PM
The Illusionists
Kennedy Center Eisenhower Theater
Thu Jan 4
8:00PM
Tom Constanten and The Anthem String Quartet
Gypsy Sally's
Fri Jan 5
7:30PM
An American In Paris
Kennedy Center Opera House
Fri Jan 5
7:30PM
The Reluctant Dragon
Gaithersburg Arts Barn
Fri Jan 5
8:00PM
Catherine Russell & John Pizzarelli
Music Center At Strathmore
Fri Jan 5
8:00PM
The Illusionists
Kennedy Center Eisenhower Theater
Fri Jan 5
8:00PM
The Tone Rangers & Bill Williams
Jammin Java
Fri Jan 5
8:00PM
Lightshow
The Fillmore Silver Spring
Fri Jan 5
8:30PM
The Upton Blues Band & The Cactus Liquors
Gypsy Sally's
Sat Jan 6
11:00AM
The Reluctant Dragon
Gaithersburg Arts Barn
Sat Jan 6
1:30PM
An American In Paris
Kennedy Center Opera House
Sat Jan 6
2:00PM
The Reluctant Dragon
Gaithersburg Arts Barn
Sat Jan 6
3:00PM
The Illusionists
Kennedy Center Eisenhower Theater
Sat Jan 6
7:30PM
An American In Paris
Kennedy Center Opera House
Sat Jan 6
7:30PM
Michael Clem
Jammin Java
Sat Jan 6
8:00PM
The Illusionists
Kennedy Center Eisenhower Theater
Sat Jan 6
8:00PM
Biz Markie: 80's vs. 90's
The Fillmore Silver Spring
Sat Jan 6
9:00PM
Life On Mars - David Bowie Tribute
Gypsy Sally's
Sun Jan 7
12:00PM
George Mason Patriots vs. Davidson Wildcats
EagleBank Arena
Sun Jan 7
1:30PM
An American In Paris
Kennedy Center Opera House
Sun Jan 7
2:00PM
The Reluctant Dragon
Gaithersburg Arts Barn
Sun Jan 7
3:00PM
The Illusionists
Kennedy Center Eisenhower Theater
Mon Jan 8
7:00PM
Jammin Java's Mid-Atlantic Band Battle
Jammin Java
Tue Jan 9
7:00PM
Jammin Java's Mid-Atlantic Band Battle
Jammin Java
Tue Jan 9
7:30PM
On Your Feet
Kennedy Center Opera House
Tue Jan 9
8:00PM
The Humans
Kennedy Center Eisenhower Theater
Wed Jan 10
7:00PM
George Mason Patriots vs. St. Joseph's Hawks
EagleBank Arena
Wed Jan 10
7:00PM
Jammin Java's Mid-Atlantic Band Battle
Jammin Java
Wed Jan 10
7:30PM
On Your Feet
Kennedy Center Opera House
Wed Jan 10
8:00PM
The Humans
Kennedy Center Eisenhower Theater
Wed Jan 10
8:00PM
Southern Avenue
Gypsy Sally's
Thu Jan 11
7:00PM
National Symphony Orchestra: Yutaka Sado - The Age of Anxiety
Kennedy Center Concert Hall
Thu Jan 11
7:30PM
On Your Feet
Kennedy Center Opera House
Thu Jan 11
7:30PM
Albert Lee
Jammin Java
Thu Jan 11
8:00PM
The Humans
Kennedy Center Eisenhower Theater
Thu Jan 11
8:00PM
Ja Rule
The Fillmore Silver Spring
Fri Jan 12
7:30PM
On Your Feet
Kennedy Center Opera House
Fri Jan 12
7:30PM
The Reluctant Dragon
Gaithersburg Arts Barn
Fri Jan 12
8:00PM
The Humans
Kennedy Center Eisenhower Theater
Fri Jan 12
8:00PM
The Ben Miller Band
Jammin Java
Fri Jan 12
9:00PM
National Symphony Orchestra: Ben Folds
Kennedy Center Concert Hall
Fri Jan 12
9:00PM
Larry Keel Experience
Gypsy Sally's
Sat Jan 13
11:00AM
The Reluctant Dragon
Gaithersburg Arts Barn
Sat Jan 13
1:30PM
On Your Feet
Kennedy Center Opera House
Sat Jan 13
2:00PM
The Humans
Kennedy Center Eisenhower Theater
Sat Jan 13
2:00PM
The Reluctant Dragon
Gaithersburg Arts Barn
Sat Jan 13
2:30PM
George Mason Patriots vs. St. Louis Billikens
EagleBank Arena
Sat Jan 13
7:30PM
On Your Feet
Kennedy Center Opera House
Sat Jan 13
8:00PM
The Humans
Kennedy Center Eisenhower Theater
Sat Jan 13
8:00PM
National Symphony Orchestra: Yutaka Sado - The Age of Anxiety
Kennedy Center Concert Hall
Sat Jan 13
8:00PM
Mark Wenners Blues Warriors
Jammin Java
Sat Jan 13
8:00PM
Fetty Wap
The Fillmore Silver Spring
Sat Jan 13
10:30PM
Captain, We're Sinking
Comet Ping Pong
Sun Jan 14
1:30PM
On Your Feet
Kennedy Center Opera House
Sun Jan 14
2:00PM
The Humans
Kennedy Center Eisenhower Theater
Sun Jan 14
2:00PM
The Reluctant Dragon
Gaithersburg Arts Barn
Sun Jan 14
7:30PM
On Your Feet
Kennedy Center Opera House
Sun Jan 14
7:30PM
Rorie
Jammin Java
Sun Jan 14
8:00PM
The Humans
Kennedy Center Eisenhower Theater
Sun Jan 14
8:30PM
Black Alley
The Fillmore Silver Spring
Mon Jan 15
7:30PM
Honeysuckle
Jammin Java
Tue Jan 16
7:30PM
On Your Feet
Kennedy Center Opera House
Tue Jan 16
8:00PM
The Humans
Kennedy Center Eisenhower Theater
Wed Jan 17
7:30PM
On Your Feet
Kennedy Center Opera House
Wed Jan 17
8:00PM
The Humans
Kennedy Center Eisenhower Theater
Wed Jan 17
8:00PM
Company E: I Never Dreamed It Could Be Like This: Bernstein at 100
Kennedy Center Theatre Lab
Thu Jan 18
7:30PM
On Your Feet
Kennedy Center Opera House
Thu Jan 18
7:30PM
Jacob Sartorius, Zach Clayton & Hayden Summerall
The Fillmore Silver Spring
Thu Jan 18
8:00PM
The Humans
Kennedy Center Eisenhower Theater
Thu Jan 18
8:00PM
Company E: I Never Dreamed It Could Be Like This: Bernstein at 100
Kennedy Center Theatre Lab
Thu Jan 18
8:00PM
The Last Revel
Gypsy Sally's
Fri Jan 19
7:30PM
On Your Feet
Kennedy Center Opera House
Fri Jan 19
7:30PM
The Reluctant Dragon
Gaithersburg Arts Barn
Fri Jan 19
8:00PM
The Humans
Kennedy Center Eisenhower Theater
Fri Jan 19
8:00PM
Kenny Babyface Edmonds
Kennedy Center Concert Hall
Fri Jan 19
8:00PM
Company E: I Never Dreamed It Could Be Like This: Bernstein at 100
Kennedy Center Theatre Lab
Fri Jan 19
8:00PM
The Verve Pipe
The Barns At Wolf Trap
Fri Jan 19
8:00PM
LoCash
The Fillmore Silver Spring
Fri Jan 19
8:00PM
The Grass is Dead
Gypsy Sally's
Sat Jan 20
11:00AM
The Reluctant Dragon
Gaithersburg Arts Barn
Sat Jan 20
1:30PM
On Your Feet
Kennedy Center Opera House
Sat Jan 20
2:00PM
The Humans
Kennedy Center Eisenhower Theater
Sat Jan 20
2:00PM
The Reluctant Dragon
Gaithersburg Arts Barn
Sat Jan 20
3:00PM
Company E: I Never Dreamed It Could Be Like This: Bernstein at 100
Kennedy Center Theatre Lab
Sat Jan 20
7:30PM
On Your Feet
Kennedy Center Opera House
Sat Jan 20
8:00PM
The Humans
Kennedy Center Eisenhower Theater
Sat Jan 20
8:00PM
Kenny Babyface Edmonds
Kennedy Center Concert Hall
Sat Jan 20
8:00PM
Lucy Kaplansky & Heather Maloney
The Barns At Wolf Trap
Sat Jan 20
8:00PM
Milky Chance
The Fillmore Silver Spring
Sat Jan 20
8:00PM
Company E: I Never Dreamed It Could Be Like This: Bernstein at 100
Kennedy Center Theatre Lab
Sat Jan 20
8:00PM
Cargo and The Heavy Lifters
Jammin Java
Sun Jan 21
1:30PM
On Your Feet
Kennedy Center Opera House
Sun Jan 21
2:00PM
The Humans
Kennedy Center Eisenhower Theater
Sun Jan 21
2:00PM
The Reluctant Dragon
Gaithersburg Arts Barn
Sun Jan 21
3:00PM
Krakauer-Tagg Duo
The Barns At Wolf Trap
Sun Jan 21
7:30PM
On Your Feet
Kennedy Center Opera House
Sun Jan 21
8:00PM
The Humans
Kennedy Center Eisenhower Theater
Tue Jan 23
7:30PM
On Your Feet
Kennedy Center Opera House
Tue Jan 23
8:00PM
The Humans
Kennedy Center Eisenhower Theater
Wed Jan 24
7:30PM
On Your Feet
Kennedy Center Opera House
Wed Jan 24
8:00PM
The Humans
Kennedy Center Eisenhower Theater
Wed Jan 24
8:30PM
Big Mama Shakes & The North Country
Gypsy Sally's
Thu Jan 25
1:30PM
On Your Feet
Kennedy Center Opera House
Thu Jan 25
7:00PM
National Symphony Orchestra: Christopher Eschenbach - Schumann & Brahms
Kennedy Center Concert Hall
Thu Jan 25
7:30PM
On Your Feet
Kennedy Center Opera House
Thu Jan 25
8:00PM
The Humans
Kennedy Center Eisenhower Theater
Thu Jan 25
8:00PM
Kuinka
Gypsy Sally's
Thu Jan 25
8:00PM
Chris Barron
Jammin Java
Thu Jan 25
8:00PM
Chris Janson
The Fillmore Silver Spring
Fri Jan 26
7:30PM
On Your Feet
Kennedy Center Opera House
Fri Jan 26
8:00PM
The Humans
Kennedy Center Eisenhower Theater
Fri Jan 26
8:00PM
Aaron Tveit
The Barns At Wolf Trap
Fri Jan 26
8:00PM
Parthenon Huxley
Jammin Java
Fri Jan 26
8:00PM
Brett Young
The Fillmore Silver Spring
Sat Jan 27
1:30PM
On Your Feet
Kennedy Center Opera House
Sat Jan 27
2:00PM
The Humans
Kennedy Center Eisenhower Theater
Sat Jan 27
2:00PM
George Mason Patriots vs. Virginia Commonwealth Rams
EagleBank Arena
Sat Jan 27
7:30PM
On Your Feet
Kennedy Center Opera House
Sat Jan 27
8:00PM
The Humans
Kennedy Center Eisenhower Theater
Sat Jan 27
8:00PM
National Symphony Orchestra: Christopher Eschenbach - Schumann & Brahms
Kennedy Center Concert Hall
Sat Jan 27
8:00PM
Aaron Tveit
The Barns At Wolf Trap
Sat Jan 27
8:00PM
Floyds Row
Gaithersburg Arts Barn
Sat Jan 27
8:00PM
Joe Grushecky And The Houserockers
Jammin Java
Sat Jan 27
9:00PM
The Devil Makes Three
The Fillmore Silver Spring
Sun Jan 28
1:30PM
On Your Feet
Kennedy Center Opera House
Sun Jan 28
2:00PM
The Humans
Kennedy Center Eisenhower Theater
Sun Jan 28
5:00PM
Kathleen Battle's Underground Railroad: A Spiritual Journey
Kennedy Center Concert Hall
Sun Jan 28
7:30PM
Lone Holdout
Jammin Java
Sun Jan 28
8:00PM
The Humans
Kennedy Center Eisenhower Theater
Sun Jan 28
8:00PM
Brockhampton
The Fillmore Silver Spring
Mon Jan 29
7:30PM
Black Label Society, Corrosion of Conformity & Red Fang
The Fillmore Silver Spring
Tue Jan 30
1:30PM
American Ballet Theatre - Open Rehearsal
Kennedy Center Opera House
Tue Jan 30
7:30PM
American Ballet Theatre: Whipped Cream
Kennedy Center Opera House
Tue Jan 30
8:00PM
Shear Madness
Kennedy Center Theatre Lab
Tue Jan 30
8:00PM
Dee-1
Songbyrd Music House and Record Cafe
Wed Jan 31
7:00PM
George Mason Patriots vs. St. Bonaventure Bonnies
EagleBank Arena
Wed Jan 31
7:30PM
American Ballet Theatre: Whipped Cream
Kennedy Center Opera House
Wed Jan 31
8:00PM
International Guitar Night
The Barns At Wolf Trap
Thu Feb 1
7:00PM
National Symphony Orchestra: Hannu Lintu - Rachmaninoff's Second Piano Concerto
Kennedy Center Concert Hall
Thu Feb 1
7:30PM
American Ballet Theatre: Whipped Cream
Kennedy Center Opera House
Thu Feb 1
8:00PM
International Guitar Night
The Barns At Wolf Trap
Thu Feb 1
8:00PM
Wardruna
The Fillmore Silver Spring
Thu Feb 1
8:00PM
Shear Madness
Kennedy Center Theatre Lab
Fri Feb 2
7:30PM
New York Festival of Song: Bernstein at 100
The Barns At Wolf Trap
Fri Feb 2
7:30PM
American Ballet Theatre: Whipped Cream
Kennedy Center Opera House
Fri Feb 2
8:00PM
Chase Rice
The Fillmore Silver Spring
Fri Feb 2
8:00PM
National Symphony Orchestra: Hannu Lintu - Rachmaninoff's Second Piano Concerto
Kennedy Center Concert Hall
Fri Feb 2
8:00PM
Image China: Dragon Boat Racing
Kennedy Center Eisenhower Theater
Fri Feb 2
8:00PM
Shear Madness
Kennedy Center Theatre Lab
Sat Feb 3
10:00AM
Paw Patrol
EagleBank Arena
Sat Feb 3
1:30PM
American Ballet Theatre: Whipped Cream
Kennedy Center Opera House
Sat Feb 3
2:00PM
Paw Patrol
EagleBank Arena
Sat Feb 3
2:00PM
Image China: Dragon Boat Racing
Kennedy Center Eisenhower Theater
Sat Feb 3
6:00PM
Paw Patrol
EagleBank Arena
Sat Feb 3
6:00PM
Shear Madness
Kennedy Center Theatre Lab
Sat Feb 3
7:30PM
American Ballet Theatre: Whipped Cream
Kennedy Center Opera House
Sat Feb 3
8:00PM
National Symphony Orchestra: Hannu Lintu - Rachmaninoff's Second Piano Concerto
Kennedy Center Concert Hall
Sat Feb 3
8:00PM
Image China: Dragon Boat Racing
Kennedy Center Eisenhower Theater
Sat Feb 3
8:00PM
Lera Lynn
Jammin Java
Sat Feb 3
8:30PM
Walker Hayes
The Fillmore Silver Spring
Sat Feb 3
9:00PM
Shear Madness
Kennedy Center Theatre Lab
Sun Feb 4
10:00AM
Paw Patrol
EagleBank Arena
Sun Feb 4
1:30PM
American Ballet Theatre: Whipped Cream
Kennedy Center Opera House
Sun Feb 4
2:00PM
Paw Patrol
EagleBank Arena
Sun Feb 4
2:00PM
Image China: Dragon Boat Racing
Kennedy Center Eisenhower Theater
Sun Feb 4
3:00PM
Shear Madness
Kennedy Center Theatre Lab
Sun Feb 4
7:00PM
Shear Madness
Kennedy Center Theatre Lab
Mon Feb 5
8:00PM
Ladysmith Black Mambazo
The Barns At Wolf Trap
Tue Feb 6
7:00PM
Alvin Ailey Dance Theater
Kennedy Center Opera House
Tue Feb 6
8:00PM
Ladysmith Black Mambazo
The Barns At Wolf Trap
Tue Feb 6
8:00PM
Shear Madness
Kennedy Center Theatre Lab
Wed Feb 7
7:30PM
Alvin Ailey American Dance Theater
Kennedy Center Opera House
Wed Feb 7
7:30PM
Nathan Angelo & Sam Burchfield
Jammin Java
Thu Feb 8
7:00PM
National Symphony Orchestra: Fabien Gabel - Shostakovich's Ninth Symphony
Kennedy Center Concert Hall
Thu Feb 8
7:30PM
Alvin Ailey American Dance Theater
Kennedy Center Opera House
Thu Feb 8
8:00PM
Shear Madness
Kennedy Center Theatre Lab
Fri Feb 9
7:00PM
George Clinton & Parliament Funkadelic
Tally Ho Theater
Fri Feb 9
7:30PM
Chris Young, Kane Brown & LANCO
EagleBank Arena
Fri Feb 9
7:30PM
Alvin Ailey American Dance Theater
Kennedy Center Opera House
Fri Feb 9
8:00PM
Adam Carolla
Kennedy Center Eisenhower Theater
Fri Feb 9
8:00PM
Marcia Ball
The Barns At Wolf Trap
Fri Feb 9
8:00PM
Stick Fly
Gaithersburg Arts Barn
Fri Feb 9
8:00PM
Shear Madness
Kennedy Center Theatre Lab
Fri Feb 9
9:00PM
Kung Fu
Gypsy Sally's
Sat Feb 10
1:30PM
Alvin Ailey American Dance Theater
Kennedy Center Opera House
Sat Feb 10
4:00PM
George Mason Patriots vs. George Washington Colonials
EagleBank Arena
Sat Feb 10
6:00PM
Shear Madness
Kennedy Center Theatre Lab
Sat Feb 10
7:30PM
Alvin Ailey American Dance Theater
Kennedy Center Opera House
Sat Feb 10
8:00PM
National Symphony Orchestra: Fabien Gabel - Shostakovich's Ninth Symphony
Kennedy Center Concert Hall
Sat Feb 10
8:00PM
Masters of Hawaiian Music
The Barns At Wolf Trap
Sat Feb 10
8:00PM
Celebrating David Bowie
The Fillmore Silver Spring
Sat Feb 10
8:00PM
Stick Fly
Gaithersburg Arts Barn
Sat Feb 10
8:00PM
Alice Smith & Bilal
Kennedy Center Eisenhower Theater
Sat Feb 10
8:00PM
Mary Gauthier
Jammin Java
Sat Feb 10
9:00PM
Shear Madness
Kennedy Center Theatre Lab
Sun Feb 11
1:30PM
Alvin Ailey American Dance Theater
Kennedy Center Opera House
Sun Feb 11
2:00PM
Stick Fly
Gaithersburg Arts Barn
Sun Feb 11
3:00PM
Shear Madness
Kennedy Center Theatre Lab
Sun Feb 11
7:00PM
Shear Madness
Kennedy Center Theatre Lab
Sun Feb 11
8:00PM
Masters of Hawaiian Music
The Barns At Wolf Trap
Wed Feb 14
7:00PM
George Mason Patriots vs. Dayton Flyers
EagleBank Arena
Wed Feb 14
7:30PM
The Washington Ballet: John Cranko's Romeo and Juliet
Kennedy Center Opera House
Wed Feb 14
7:30PM
Declan McKenna
Jammin Java
Wed Feb 14
8:00PM
National Symphony Orchestra: Steven Reineke - West Side Story in Concert
Kennedy Center Concert Hall
Wed Feb 14
8:00PM
Chess: The Musical
Kennedy Center Eisenhower Theater
Wed Feb 14
8:00PM
Shear Madness
Kennedy Center Theatre Lab
Wed Feb 14
8:00PM
Jazmine Sullivan
The Fillmore Silver Spring
Thu Feb 15
7:00PM
Brantley Gilbert, Aaron Lewis & Josh Philips
EagleBank Arena
Thu Feb 15
7:30PM
The Washington Ballet: John Cranko's Romeo and Juliet
Kennedy Center Opera House
Thu Feb 15
8:00PM
National Symphony Orchestra: Tan Dun - Lunar New Year
Kennedy Center Concert Hall
Thu Feb 15
8:00PM
Chess: The Musical
Kennedy Center Eisenhower Theater
Thu Feb 15
8:00PM
Shear Madness
Kennedy Center Theatre Lab
Fri Feb 16
7:30PM
The Washington Ballet: John Cranko's Romeo and Juliet
Kennedy Center Opera House
Fri Feb 16
8:00PM
National Symphony Orchestra: Steven Reineke - West Side Story
Kennedy Center Concert Hall
Fri Feb 16
8:00PM
The Seamus Egan Project
The Barns At Wolf Trap
Fri Feb 16
8:00PM
Chess: The Musical
Kennedy Center Eisenhower Theater
Fri Feb 16
8:00PM
Stick Fly
Gaithersburg Arts Barn
Fri Feb 16
8:00PM
Shear Madness
Kennedy Center Theatre Lab
Fri Feb 16
8:00PM
Tyler Farr
The Fillmore Silver Spring
Sat Feb 17
1:30PM
The Washington Ballet: John Cranko's Romeo and Juliet
Kennedy Center Opera House
Sat Feb 17
2:00PM
Chess: The Musical
Kennedy Center Eisenhower Theater
Sat Feb 17
7:30PM
The Washington Ballet: John Cranko's Romeo and Juliet
Kennedy Center Opera House
Sat Feb 17
7:30PM
Sarah Borges & The Broken Singles
Jammin Java
Sat Feb 17
8:00PM
National Symphony Orchestra: Steven Reineke - West Side Story
Kennedy Center Concert Hall
Sat Feb 17
8:00PM
The Valentine Love Jam: Tyrese, Joe, SWV, Dru Hill & Next
EagleBank Arena
Wish For Night Moves tickets 2017 ? Then look no more because you have found Find Tickets ,LLC. We are your online source for Night Moves 2017 tickets. With all the Night Moves 2017 tour dates being announced every year it is no wonder that our company make available such a large collection of tickets. If you are looking for tickets to a Night Moves tour dates 2017 then you have to be able to find tickets here. On the lookout for exact tickets to the Concert? Then dig through our inventory by dollar amount, day, amount available, or seating to change the order of our large variety of Night Moves concert tickets 2017 . Still can't find the tickets you're hunting for then call client service and they will be able to reply to any questions you could have about precise Night Moves tour 2017 tickets or common inquiries about the Night Moves tour dates 2017 Schedule.
Hot Current Events Links
As soon as you discover Night Moves Tour 2017 Tickets that you're interested in don't overlook to look up their view using FindTicketsFast.com's comprehensive maps of every single site. Every map is made to scale to exactly portray the stadium where the concert is being performed. Still having a rough time finding your Night Moves 2017 Tickets on the arena map? Then please seek out customer support, and let them be aware of it and guest services will be be capable to sort through the venue map and describe to you where the tickets are situated. While you're talking to customer support feel free to ask them questions about the Night Moves tour dates 2017 schedule or any other concerns you possibly have about the Night Moves tickets 2017 . Find Tickets, LLC's service department is entirely educated about the most frequently asked inquiries that they can answer right away.
Concert Events Links
The second all the hunting you have done to select the tickets you need and verifying their position site on the venue maps that we make available you ought to be set to buy your Night Moves Tickets 2017 . We urge our clients to secure the tickets fast once they decide on the Night Moves Concert Tickets 2017 they need. Quite often while our clients are still picking because Night Moves 2017 tour dates are so sot after that their tickets end up being sold to someone else while they make their choice. So Once you make your selection to order exact Night Moves 2017 Tickets, please contact our consumer help dept. to place your order. You can also do your order on our website using our secure online ordering system. As with buying anything please confirm that the Night Moves tickets 2017 that you are buying are the ones that you selected. Make sure that it is the correct Night Moves tour dates 2017 schedule. Compare your ticket order before you hit submit on the website with the Night Moves 2017 tour dates that our company has on our site. It has to match up perfectly with the tickets that you chose with the Night Moves tour dates 2017 that you want to attend.
- Night Moves Ordering Information -
- Night Moves Schedules Information -
- For More Concert Tickets And Events -

100% Buyer Guarantee

Customer Reviews
Wonderful Service!
Thank you for the great experience. We truly enjoyed the show. Thank you for making it all happen.
Will use again...
Great customer service + excellant prcing = very happy customer!