Event & Show Tickets
Pro Sport Tickets
College Sport Tickets
Helpful Pages
Secure Online Shopping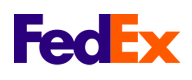 2018 Na Leo Tickets


EVENTS NEAR - Ashburn, VA
Date
Event
Venue
Mon Oct 15
7:00PM
Washington National Opera: La Traviata
Kennedy Center Opera House
Tue Oct 16
8:00PM
The Dirty Heads
The Fillmore Silver Spring
Wed Oct 17
7:30PM
Washington National Opera: La Traviata
Kennedy Center Opera House
Wed Oct 17
8:00PM
Johnny Marr
The Fillmore Silver Spring
Wed Oct 17
8:00PM
Lily Tomlin
Kennedy Center Concert Hall
Wed Oct 17
9:00PM
Pile
Comet Ping Pong
Thu Oct 18
7:30PM
Lyrics From Lockdown
Kennedy Center Terrace Theater
Thu Oct 18
7:30PM
Don Ross & Ian Ethan Case
Jammin Java
Thu Oct 18
8:00PM
Companhia de Danca Deborah Colker: Dog Without Feathers
Kennedy Center Eisenhower Theater
Thu Oct 18
8:00PM
Baltimore Symphony Orchestra: Nicholas McGegan - Vivaldi's Four Seasons
Music Center At Strathmore
Fri Oct 19
7:30PM
Washington National Opera: La Traviata
Kennedy Center Opera House
Fri Oct 19
7:30PM
Lyrics From Lockdown
Kennedy Center Terrace Theater
Fri Oct 19
8:00PM
Lil Xan
The Fillmore Silver Spring
Fri Oct 19
8:00PM
Companhia de Danca Deborah Colker: Dog Without Feathers
Kennedy Center Eisenhower Theater
Fri Oct 19
9:00PM
Animal Liberation Orchestra
Gypsy Sally's
Sat Oct 20
2:00PM
Lyrics From Lockdown
Kennedy Center Terrace Theater
Sat Oct 20
7:00PM
Washington National Opera: La Traviata
Kennedy Center Opera House
Sat Oct 20
7:00PM
The Wailers
Tally Ho Theater
Sat Oct 20
7:30PM
Lyrics From Lockdown
Kennedy Center Terrace Theater
Sat Oct 20
8:00PM
Baltimore Symphony Orchestra: Nicholas McGegan - Vivaldi's Four Seasons
Music Center At Strathmore
Sat Oct 20
8:00PM
Mae
Jammin Java
Sat Oct 20
8:00PM
Companhia de Danca Deborah Colker: Dog Without Feathers
Kennedy Center Eisenhower Theater
Sun Oct 21
2:00PM
Washington National Opera: La Traviata
Kennedy Center Opera House
Sun Oct 21
2:00PM
Johnny A.
Jammin Java
Sun Oct 21
7:00PM
Eve Ensler & Anne Lamott
Music Center At Strathmore
Sun Oct 21
8:00PM
J Balvin
EagleBank Arena
Sun Oct 21
8:00PM
Lily Allen
The Fillmore Silver Spring
Mon Oct 22
7:00PM
Fat Nick
Songbyrd Music House and Record Cafe
Mon Oct 22
7:30PM
Elise Trouw
Jammin Java
Tue Oct 23
1:30PM
San Francisco Ballet: Open Working Rehearsal
Kennedy Center Opera House
Tue Oct 23
7:30PM
Kenny White
Jammin Java
Tue Oct 23
7:30PM
Fortas Chamber Music: Kalichstein Laredo Robinson Trio
Kennedy Center Terrace Theater
Tue Oct 23
7:30PM
San Francisco Ballet: Unbound - A Festival of New Works
Kennedy Center Opera House
Tue Oct 23
8:00PM
Jessie J
The Fillmore Silver Spring
Wed Oct 24
7:30PM
San Francisco Ballet: Unbound - A Festival of New Works
Kennedy Center Opera House
Wed Oct 24
7:30PM
Yekwon Sunwoo
Kennedy Center Terrace Theater
Wed Oct 24
8:00PM
Little Shop Of Horrors
Kennedy Center Eisenhower Theater
Wed Oct 24
8:00PM
Minus The Bear
The Fillmore Silver Spring
Wed Oct 24
8:00PM
The Psychedelic Furs
Robert E. Parilla Performing Arts Center
Thu Oct 25
6:30PM
Big Data
Songbyrd Music House and Record Cafe
Thu Oct 25
7:00PM
Sebastian Bach
State Theatre - VA
Thu Oct 25
7:30PM
Hyesang Park
Kennedy Center Terrace Theater
Thu Oct 25
7:30PM
San Francisco Ballet: Unbound - A Festival of New Works
Kennedy Center Opera House
Thu Oct 25
8:00PM
The Descendents
The Fillmore Silver Spring
Thu Oct 25
8:00PM
Little Shop Of Horrors
Kennedy Center Eisenhower Theater
Thu Oct 25
8:00PM
Big River: The Adventures of Huckleberry Finn
George Mason Center For The Arts - Concert Hall
Thu Oct 25
8:30PM
Albino Rhino
Gypsy Sally's
Fri Oct 26
7:00PM
Bodeans
Tally Ho Theater
Fri Oct 26
7:30PM
San Francisco Ballet: Unbound - A Festival of New Works
Kennedy Center Opera House
Fri Oct 26
8:00PM
The Revolution
The Fillmore Silver Spring
Fri Oct 26
8:00PM
National Symphony Orchestra Pops: Andrew Bird & Gabriel Kahane
Kennedy Center Concert Hall
Fri Oct 26
8:00PM
Little Shop Of Horrors
Kennedy Center Eisenhower Theater
Fri Oct 26
8:00PM
Big River: The Adventures of Huckleberry Finn
George Mason Center For The Arts - Concert Hall
Fri Oct 26
10:00PM
Bass Physics
Gypsy Sally's
Sat Oct 27
1:30PM
San Francisco Ballet: Unbound - A Festival of New Works
Kennedy Center Opera House
Sat Oct 27
1:30PM
Long Way Down
Kennedy Center Family Theater
Sat Oct 27
2:00PM
Little Shop Of Horrors
Kennedy Center Eisenhower Theater
Sat Oct 27
2:00PM
Big River: The Adventures of Huckleberry Finn
George Mason Center For The Arts - Concert Hall
Sat Oct 27
4:00PM
Long Way Down
Kennedy Center Family Theater
Sat Oct 27
7:30PM
San Francisco Ballet: Unbound - A Festival of New Works
Kennedy Center Opera House
Sat Oct 27
8:00PM
Baltimore Symphony Orchestra: Rune Bergmann - Grieg Piano Concerto
Music Center At Strathmore
Sat Oct 27
8:00PM
National Symphony Orchestra Pops: Andrew Bird & Gabriel Kahane
Kennedy Center Concert Hall
Sat Oct 27
8:00PM
Little Shop Of Horrors
Kennedy Center Eisenhower Theater
Sat Oct 27
8:00PM
Big River: The Adventures of Huckleberry Finn
George Mason Center For The Arts - Concert Hall
Sat Oct 27
8:15PM
Mash 2018
EagleBank Arena
Sat Oct 27
9:00PM
Drake Tribute Party: BirthDrake
The Fillmore Silver Spring
Sun Oct 28
1:30PM
San Francisco Ballet: Unbound - A Festival of New Works
Kennedy Center Opera House
Sun Oct 28
1:30PM
Long Way Down
Kennedy Center Family Theater
Sun Oct 28
2:00PM
Little Shop Of Horrors
Kennedy Center Eisenhower Theater
Sun Oct 28
2:00PM
National Symphony Orchestra Family Concert: Halloween Spooktacular
Kennedy Center Concert Hall
Sun Oct 28
4:00PM
National Symphony Orchestra Family Concert: Halloween Spooktacular
Kennedy Center Concert Hall
Sun Oct 28
4:00PM
Long Way Down
Kennedy Center Family Theater
Sun Oct 28
4:00PM
Big River: The Adventures of Huckleberry Finn
George Mason Center For The Arts - Concert Hall
Sun Oct 28
7:00PM
Fred Eaglesmith
Jammin Java
Sun Oct 28
7:30PM
Opera Lafayette: Cerere Placata (Ceres Placated)
Kennedy Center Terrace Theater
Sun Oct 28
8:00PM
Goran Ivanovic
Music Center At Strathmore
Sun Oct 28
8:00PM
Little Shop Of Horrors
Kennedy Center Eisenhower Theater
Mon Oct 29
7:30PM
LeCrae & Andy Mineo
The Fillmore Silver Spring
Mon Oct 29
7:30PM
DEMO I: Gathering
Kennedy Center Terrace Theater
Mon Oct 29
8:00PM
Czech Philharmonic Orchestra
Kennedy Center Concert Hall
Tue Oct 30
7:30PM
Anastasia
Kennedy Center Opera House
Tue Oct 30
7:30PM
Circa Survive
The Fillmore Silver Spring
Wed Oct 31
7:30PM
Anastasia
Kennedy Center Opera House
Wed Oct 31
8:00PM
Chief Keef
The Fillmore Silver Spring
Thu Nov 1
7:00PM
Long Way Down
Kennedy Center Family Theater
Thu Nov 1
7:00PM
National Symphony Orchestra: James Gaffigan - Russian Masterpieces
Kennedy Center Concert Hall
Thu Nov 1
7:00PM
Exhibition: George Mason Patriots vs. Johns Hopkins Blue Jays
EagleBank Arena
Thu Nov 1
7:00PM
George Clinton & Parliament Funkadelic
Tally Ho Theater
Thu Nov 1
7:30PM
Patty Larkin
Jammin Java
Thu Nov 1
7:30PM
Anastasia
Kennedy Center Opera House
Thu Nov 1
8:00PM
Kyle
The Fillmore Silver Spring
Fri Nov 2
7:00PM
Long Way Down
Kennedy Center Family Theater
Fri Nov 2
7:30PM
Anastasia
Kennedy Center Opera House
Fri Nov 2
7:30PM
Ragamala Dance Company: Written In Water
Kennedy Center Terrace Theater
Fri Nov 2
7:30PM
Behemoth
The Fillmore Silver Spring
Fri Nov 2
8:00PM
Lucy Kaplansky
Jammin Java
Fri Nov 2
8:30PM
Broken Arrow
Gypsy Sally's
Fri Nov 2
9:00PM
National Symphony Orchestra: James Gaffigan - Declassified
Kennedy Center Concert Hall
Sat Nov 3
1:30PM
Anastasia
Kennedy Center Opera House
Sat Nov 3
1:30PM
Long Way Down
Kennedy Center Family Theater
Sat Nov 3
4:00PM
Long Way Down
Kennedy Center Family Theater
Sat Nov 3
7:30PM
Wanda Sykes
Music Center At Strathmore
Sat Nov 3
7:30PM
Anastasia
Kennedy Center Opera House
Sat Nov 3
7:30PM
Ragamala Dance Company: Written In Water
Kennedy Center Terrace Theater
Sat Nov 3
8:00PM
National Symphony Orchestra: James Gaffigan - Russian Masterpieces
Kennedy Center Concert Hall
Sat Nov 3
9:00PM
Sabrina Claudio
The Fillmore Silver Spring
Sun Nov 4
1:30PM
Anastasia
Kennedy Center Opera House
Sun Nov 4
1:30PM
Long Way Down
Kennedy Center Family Theater
Sun Nov 4
3:00PM
David Finckel & Wu Han
The Barns At Wolf Trap
Sun Nov 4
4:00PM
Long Way Down
Kennedy Center Family Theater
Sun Nov 4
7:00PM
Jeffrey Siegel
George Mason Center For The Arts - Concert Hall
Sun Nov 4
7:30PM
Anastasia
Kennedy Center Opera House
Sun Nov 4
8:00PM
The Blaze
The Fillmore Silver Spring
Mon Nov 5
7:00PM
Brian Wilson
Kennedy Center Concert Hall
Mon Nov 5
7:30PM
Prettymuch
The Fillmore Silver Spring
Mon Nov 5
8:00PM
Scott Bradlee's Postmodern Jukebox
Music Center At Strathmore
Tue Nov 6
4:00PM
George Mason Patriots vs. Loyola Greyhounds [WOMEN]
EagleBank Arena
Tue Nov 6
7:00PM
George Mason Patriots vs. Pennsylvania Quakers
EagleBank Arena
Tue Nov 6
7:30PM
Anastasia
Kennedy Center Opera House
Tue Nov 6
8:00PM
The Lone Bellow
Wolf Trap
Tue Nov 6
8:00PM
The Lone Bellow & Naia Izumi
The Barns At Wolf Trap
Wed Nov 7
7:00PM
Jeff Dunham
EagleBank Arena
Wed Nov 7
7:00PM
Koo Koo Kanga Roo
Jammin Java
Wed Nov 7
7:30PM
Anastasia
Kennedy Center Opera House
Wed Nov 7
8:00PM
West-Eastern Divan Orchestra & Daniel Barenboim
Kennedy Center Concert Hall
Wed Nov 7
8:00PM
The Lone Bellow
Wolf Trap
Wed Nov 7
8:00PM
The Lone Bellow & Naia Izumi
The Barns At Wolf Trap
Thu Nov 8
7:30PM
Anastasia
Kennedy Center Opera House
Thu Nov 8
8:00PM
Aida Cuevas
Music Center At Strathmore
Thu Nov 8
8:00PM
John Lloyd Young
The Barns At Wolf Trap
Thu Nov 8
8:30PM
Star Kitchen
Gypsy Sally's
Fri Nov 9
7:00PM
George Mason Patriots vs. American University Eagles
EagleBank Arena
Fri Nov 9
7:30PM
The New Chinese Acrobats
Music Center At Strathmore
Fri Nov 9
7:30PM
Anastasia
Kennedy Center Opera House
Fri Nov 9
7:30PM
Malavika Sarukkai: Thari - The Loom
Kennedy Center Terrace Theater
Fri Nov 9
8:00PM
Ronnie Spector & The Ronettes
The Barns At Wolf Trap
Fri Nov 9
8:00PM
Agents of Good Roots
Jammin Java
Fri Nov 9
8:00PM
Dom Kennedy
The Fillmore Silver Spring
Fri Nov 9
8:30PM
John Papa Gros & Roosevelt Collier Band
Gypsy Sally's
Sat Nov 10
1:30PM
Anastasia
Kennedy Center Opera House
Sat Nov 10
5:00PM
Chad Dukes Veterans Day Jamboree
Tally Ho Theater
Sat Nov 10
7:30PM
Anastasia
Kennedy Center Opera House
Sat Nov 10
7:30PM
Malavika Sarukkai: Thari - The Loom
Kennedy Center Terrace Theater
Sat Nov 10
7:30PM
Trisha Gene Brady
Gaithersburg Arts Barn
Sat Nov 10
8:00PM
Baltimore Symphony Orchestra: Kwame Ryan - Poulenc Concerto for Two Pianos
Music Center At Strathmore
Sat Nov 10
8:00PM
Los Temerarios
EagleBank Arena
Sat Nov 10
8:00PM
Ronnie Spector & The Ronettes
The Barns At Wolf Trap
Sat Nov 10
10:00PM
Boosie Badazz
The Fillmore Silver Spring
Sun Nov 11
1:30PM
Anastasia
Kennedy Center Opera House
Sun Nov 11
7:30PM
Anastasia
Kennedy Center Opera House
Mon Nov 12
7:00PM
Single Mothers
Songbyrd Music House and Record Cafe
Mon Nov 12
7:30PM
John Brancy & Peter Dugan
Kennedy Center Terrace Theater
Tue Nov 13
7:30PM
Anastasia
Kennedy Center Opera House
Tue Nov 13
7:30PM
Adrian Legg
Jammin Java
Tue Nov 13
7:30PM
Hobo Johnson & The Lovemakers
The Fillmore Silver Spring
Wed Nov 14
7:30PM
Anastasia
Kennedy Center Opera House
Wed Nov 14
7:30PM
Fortas Chamber Music: Escher String Quartet
Kennedy Center Terrace Theater
Wed Nov 14
8:00PM
Nicole Atkins
The Barns At Wolf Trap
Thu Nov 15
7:00PM
National Symphony Orchestra: Carlos Miguel Prieto - Rachmaninoff's Piano Concerto No. 3
Kennedy Center Concert Hall
Thu Nov 15
7:00PM
Mayday Parade, This Wild Life & William Ryan Key
The Fillmore Silver Spring
Thu Nov 15
7:00PM
Everlast
Tally Ho Theater
Thu Nov 15
7:30PM
Anastasia
Kennedy Center Opera House
Thu Nov 15
8:00PM
Alan Doyle & Whitney Rose
The Barns At Wolf Trap
Fri Nov 16
11:30AM
National Symphony Orchestra: Carlos Miguel Prieto - Rachmaninoff's Piano Concerto No. 3
Kennedy Center Concert Hall
Fri Nov 16
3:15PM
Baltimore Symphony Orchestra: Marin Alsop - Copland Symphony No. 3
Music Center At Strathmore
Fri Nov 16
7:00PM
Ted Vigil - John Denver Tribute
Tally Ho Theater
Fri Nov 16
7:00PM
Burton Cummings
Robert E. Parilla Performing Arts Center
Fri Nov 16
7:30PM
Anastasia
Kennedy Center Opera House
Fri Nov 16
8:00PM
Maz Jobrani
Kennedy Center Concert Hall
Fri Nov 16
8:00PM
Maggie Rose
The Barns At Wolf Trap
Fri Nov 16
8:00PM
Chris Lane
The Fillmore Silver Spring
Sat Nov 17
1:30PM
Anastasia
Kennedy Center Opera House
Sat Nov 17
4:00PM
George Mason Patriots vs. Southern Jaguars
EagleBank Arena
Sat Nov 17
7:00PM
Kix
Tally Ho Theater
Sat Nov 17
7:00PM
Washington National Opera: Silent Night
Kennedy Center Eisenhower Theater
Sat Nov 17
7:30PM
Anastasia
Kennedy Center Opera House
Sat Nov 17
8:00PM
National Philharmonic: Star Engebretson - Bernstein Choral Celebration
Music Center At Strathmore
Sat Nov 17
8:00PM
National Symphony Orchestra: Carlos Miguel Prieto - Rachmaninoff's Piano Concerto No. 3
Kennedy Center Concert Hall
Sat Nov 17
8:00PM
Mike Shinoda
The Fillmore Silver Spring
Sat Nov 17
8:00PM
Hot Rize
The Barns At Wolf Trap
Sat Nov 17
10:00PM
Mercury Program
Comet Ping Pong
Sun Nov 18
1:30PM
Anastasia
Kennedy Center Opera House
Sun Nov 18
2:00PM
Washington National Opera: Silent Night
Kennedy Center Eisenhower Theater
Sun Nov 18
2:00PM
Washington Chorus: Brahms's A German Requiem & Britten's Ballad of Heroes
Kennedy Center Concert Hall
Sun Nov 18
2:00PM
George Mason Patriots vs. Colgate Red Raiders [WOMEN]
EagleBank Arena
Sun Nov 18
3:00PM
Baltimore Symphony Orchestra: Marin Alsop - Copland Symphony No. 3
Music Center At Strathmore
Sun Nov 18
7:30PM
MC Lars
Jammin Java
Sun Nov 18
7:30PM
Anastasia
Kennedy Center Opera House
Sun Nov 18
8:00PM
Art Garfunkel
The Barns At Wolf Trap
Sun Nov 18
8:30PM
Tea Leaf Green
Gypsy Sally's
Mon Nov 19
8:00PM
Art Garfunkel
The Barns At Wolf Trap
Tue Nov 20
7:00PM
George Mason Patriots vs. North Carolina Central Eagles
EagleBank Arena
Tue Nov 20
7:30PM
Anastasia
Kennedy Center Opera House
Tue Nov 20
7:30PM
Washington National Opera: Silent Night
Kennedy Center Eisenhower Theater
Tue Nov 20
7:30PM
A Summer High, SayWeCanFly & The Stolen
Jammin Java
Tue Nov 20
8:00PM
Art Garfunkel
The Barns At Wolf Trap
Tue Nov 20
8:00PM
Jack Harlow
Songbyrd Music House and Record Cafe
Wed Nov 21
1:30PM
Anastasia
Kennedy Center Opera House
Wed Nov 21
1:30PM
How To Catch A Star
Kennedy Center Family Theater
Wed Nov 21
7:30PM
Anastasia
Kennedy Center Opera House
Wed Nov 21
8:00PM
Pusha T
The Fillmore Silver Spring
Wed Nov 21
8:30PM
John Kadlecik and Pals: Jay Lane, Robin Sylvester, Benjie Porecki, Jess Lake & Mary Lankford
Gypsy Sally's
Fri Nov 23
1:30PM
Anastasia
Kennedy Center Opera House
Fri Nov 23
1:30PM
How To Catch A Star
Kennedy Center Family Theater
Fri Nov 23
2:00PM
The Choir of Man
Kennedy Center Terrace Theater
Fri Nov 23
4:00PM
How To Catch A Star
Kennedy Center Family Theater
Fri Nov 23
7:00PM
National Symphony Orchestra Pops: Walt Disney Animation Studios: A Decade in Concert
Kennedy Center Concert Hall
Fri Nov 23
7:00PM
Bruce In The USA
Tally Ho Theater
Fri Nov 23
7:30PM
The Choir of Man
Kennedy Center Terrace Theater
Fri Nov 23
7:30PM
Anastasia
Kennedy Center Opera House
Fri Nov 23
7:30PM
Washington National Opera: Silent Night
Kennedy Center Eisenhower Theater
Fri Nov 23
8:00PM
Fonseca
The Fillmore Silver Spring
Fri Nov 23
8:00PM
Willie Nile
Jammin Java
Fri Nov 23
9:00PM
John Kadlecik and Pals: Jay Lane, Robin Sylvester, Benjie Porecki, Jess Lake & Mary Lankford
Gypsy Sally's
Sat Nov 24
11:00AM
How To Catch A Star
Kennedy Center Family Theater
Sat Nov 24
1:30PM
Anastasia
Kennedy Center Opera House
Sat Nov 24
1:30PM
How To Catch A Star
Kennedy Center Family Theater
Sat Nov 24
2:00PM
The Choir of Man
Kennedy Center Terrace Theater
Sat Nov 24
5:00PM
How To Catch A Star
Kennedy Center Family Theater
Sat Nov 24
7:00PM
National Symphony Orchestra Pops: Walt Disney Animation Studios: A Decade in Concert
Kennedy Center Concert Hall
Sat Nov 24
7:00PM
Zoso - Led Zeppelin Tribute Band
Tally Ho Theater
Sat Nov 24
7:30PM
The Choir of Man
Kennedy Center Terrace Theater
Sat Nov 24
7:30PM
Anastasia
Kennedy Center Opera House
Sat Nov 24
8:00PM
Newmyer Flyer - Janis Joplin & Jimi Hendrix Tribute
The Barns At Wolf Trap
Sat Nov 24
9:00PM
The White Panda
The Fillmore Silver Spring
Sat Nov 24
9:00PM
John Kadlecik and Pals: Jay Lane, Robin Sylvester, Benjie Porecki, Jess Lake & Mary Lankford
Gypsy Sally's
Sun Nov 25
1:00PM
Mutts Gone Nutts
George Mason Center For The Arts - Concert Hall
Sun Nov 25
1:30PM
Anastasia
Kennedy Center Opera House
Sun Nov 25
1:30PM
How To Catch A Star
Kennedy Center Family Theater
Sun Nov 25
2:00PM
National Symphony Orchestra Pops: Walt Disney Animation Studios: A Decade in Concert
Kennedy Center Concert Hall
Sun Nov 25
2:00PM
John Eaton
The Barns At Wolf Trap
Sun Nov 25
2:00PM
Washington National Opera: Silent Night
Kennedy Center Eisenhower Theater
Sun Nov 25
2:00PM
The Choir of Man
Kennedy Center Terrace Theater
Sun Nov 25
4:00PM
How To Catch A Star
Kennedy Center Family Theater
Sun Nov 25
7:00PM
Jason Bonham's Led Zeppelin Experience
The Fillmore Silver Spring
Sun Nov 25
8:00PM
Home Free Vocal Band
Music Center At Strathmore
Tue Nov 27
8:00PM
Amine
The Fillmore Silver Spring
Wed Nov 28
7:00PM
George Mason Patriots vs. Morgan State Bears
EagleBank Arena
Wed Nov 28
8:00PM
3OH!3 & Emo Nite
The Fillmore Silver Spring
Wed Nov 28
8:00PM
World Stages: Barber Shop Chronicles
Kennedy Center Eisenhower Theater
Thu Nov 29
7:00PM
National Symphony Orchestra: Gianandrea Noseda - Britten's War Requiem
Kennedy Center Concert Hall
Thu Nov 29
7:00PM
Muscadine Bloodline
Songbyrd Music House and Record Cafe
Thu Nov 29
7:00PM
Scythian
Tally Ho Theater
Thu Nov 29
8:00PM
World Stages: Barber Shop Chronicles
Kennedy Center Eisenhower Theater
Thu Nov 29
8:30PM
YBN Nahmir, YBN Almighty Jay & YBN Cordae
The Fillmore Silver Spring
Fri Nov 30
7:00PM
Keith Harkin
Songbyrd Music House and Record Cafe
Fri Nov 30
7:30PM
Simon Keenlyside & Martin Martineau
Kennedy Center Terrace Theater
Fri Nov 30
7:30PM
Thom Yorke
Kennedy Center Concert Hall
Fri Nov 30
8:00PM
Chris Smither
The Barns At Wolf Trap
Fri Nov 30
8:00PM
Digable Planets
The Fillmore Silver Spring
Fri Nov 30
8:00PM
World Stages: Barber Shop Chronicles
Kennedy Center Eisenhower Theater
Fri Nov 30
8:30PM
The Last Bison
Gypsy Sally's
Sat Dec 1
11:00AM
How To Catch A Star
Kennedy Center Family Theater
Sat Dec 1
1:00PM
Ponytails and Cocktails
Jammin Java
Sat Dec 1
1:30PM
How To Catch A Star
Kennedy Center Family Theater
Sat Dec 1
2:00PM
World Stages: Barber Shop Chronicles
Kennedy Center Eisenhower Theater
Sat Dec 1
5:00PM
How To Catch A Star
Kennedy Center Family Theater
Sat Dec 1
7:00PM
NPR's A Jazz Piano Christmas
Kennedy Center Terrace Theater
Sat Dec 1
8:00PM
National Symphony Orchestra: Gianandrea Noseda - Britten's War Requiem
Kennedy Center Concert Hall
Sat Dec 1
8:00PM
Red Baraat
The Barns At Wolf Trap
Sat Dec 1
8:00PM
Lanco
The Fillmore Silver Spring
Sat Dec 1
8:30PM
Justin Osborne
Gypsy Sally's
Sat Dec 1
9:00PM
NPR's A Jazz Piano Christmas
Kennedy Center Terrace Theater
Sun Dec 2
3:00PM
Eileen Ivers
The Barns At Wolf Trap
Sun Dec 2
4:00PM
Mannheim Steamroller
Music Center At Strathmore
Sun Dec 2
6:00PM
For King and Country
EagleBank Arena
Sun Dec 2
8:00PM
Mannheim Steamroller
Music Center At Strathmore
Sun Dec 2
8:00PM
Eileen Ivers
The Barns At Wolf Trap
Mon Dec 3
7:00PM
George Mason Patriots vs. Vermont Catamounts
EagleBank Arena
Mon Dec 3
7:30PM
Oshun
Jammin Java
Mon Dec 3
8:00PM
Sweetheart of the Rodeo: Roger McGuinn, Chris Hillman, Marty Stuart & His Fabulous Superlatives
Music Center At Strathmore
Tue Dec 4
8:00PM
Kenny G
Music Center At Strathmore
Tue Dec 4
8:00PM
The Second City: Love, Factually
Kennedy Center Theatre Lab
Tue Dec 4
8:00PM
The Internet
The Fillmore Silver Spring
Wed Dec 5
7:15PM
Ministry
The Fillmore Silver Spring
Wed Dec 5
7:30PM
Ballet West: The Nutcracker
Kennedy Center Opera House
Wed Dec 5
7:30PM
Fortas Chamber Music: Tallis Scholars
Kennedy Center Terrace Theater
Wed Dec 5
7:30PM
Coco Montoya
Jammin Java
Wed Dec 5
8:00PM
The Second City: Love, Factually
Kennedy Center Theatre Lab
Thu Dec 6
7:00PM
National Symphony Orchestra: Gianandrea Noseda - Mahler's First Symphony
Kennedy Center Concert Hall
Thu Dec 6
7:00PM
Eddie From Ohio
Tally Ho Theater
Thu Dec 6
7:00PM
George Mason Patriots vs. Delaware Blue Hens [WOMEN]
EagleBank Arena
Thu Dec 6
7:30PM
Ballet West: The Nutcracker
Kennedy Center Opera House
Thu Dec 6
7:30PM
Simone Dinnerstein
Kennedy Center Terrace Theater
Thu Dec 6
8:00PM
98 Degrees
The Fillmore Silver Spring
Thu Dec 6
8:00PM
The Second City: Love, Factually
Kennedy Center Theatre Lab
Thu Dec 6
8:30PM
Horseshoes & Hand Grenades
Gypsy Sally's
Fri Dec 7
7:00PM
George Mason Patriots vs. James Madison Dukes
EagleBank Arena
Fri Dec 7
7:30PM
Ballet West: The Nutcracker
Kennedy Center Opera House
Fri Dec 7
7:30PM
An Invitation to Christmas
Richard J. Ernst Theatre
Fri Dec 7
8:00PM
Vienna Boys Choir
George Mason Center For The Arts - Concert Hall
Fri Dec 7
8:00PM
Washington Chorus: A Candlelight Christmas
Kennedy Center Concert Hall
Fri Dec 7
8:00PM
The Second City: Love, Factually
Kennedy Center Theatre Lab
Sat Dec 8
11:00AM
How To Catch A Star
Kennedy Center Family Theater
Sat Dec 8
12:00PM
An Invitation to Christmas
Richard J. Ernst Theatre
Sat Dec 8
1:30PM
Ballet West: The Nutcracker
Kennedy Center Opera House
Sat Dec 8
1:30PM
How To Catch A Star
Kennedy Center Family Theater
Sat Dec 8
3:00PM
The Second City: Love, Factually
Kennedy Center Theatre Lab
Sat Dec 8
4:00PM
An Invitation to Christmas
Richard J. Ernst Theatre
Sat Dec 8
5:00PM
How To Catch A Star
Kennedy Center Family Theater
Sat Dec 8
7:30PM
Ballet West: The Nutcracker
Kennedy Center Opera House
Sat Dec 8
7:30PM
An Invitation to Christmas
Richard J. Ernst Theatre
Sat Dec 8
8:00PM
Rufus Wainwright
Music Center At Strathmore
Sat Dec 8
8:00PM
National Symphony Orchestra: Gianandrea Noseda - Mahler's First Symphony
Kennedy Center Concert Hall
Sat Dec 8
8:00PM
Lyfe Jennings
The Fillmore Silver Spring
Sat Dec 8
8:00PM
Jason Moran
Kennedy Center Eisenhower Theater
Sat Dec 8
9:00PM
New Potato Caboose
Gypsy Sally's
Sun Dec 9
12:00PM
An Invitation to Christmas
Richard J. Ernst Theatre
Sun Dec 9
1:30PM
Ballet West: The Nutcracker
Kennedy Center Opera House
Sun Dec 9
1:30PM
How To Catch A Star
Kennedy Center Family Theater
Sun Dec 9
3:00PM
National Symphony Orchestra: Gianandrea Noseda - Mahler's First Symphony
Kennedy Center Concert Hall
Sun Dec 9
3:00PM
The Second City: Love, Factually
Kennedy Center Theatre Lab
Sun Dec 9
4:00PM
How To Catch A Star
Kennedy Center Family Theater
Sun Dec 9
4:00PM
An Invitation to Christmas
Richard J. Ernst Theatre
Sun Dec 9
7:00PM
Mason Symphony Orchestra & Jazz Holiday Concert
George Mason Center For The Arts - Concert Hall
Sun Dec 9
7:30PM
Ballet West: The Nutcracker
Kennedy Center Opera House
Sun Dec 9
8:00PM
The Second City: Love, Factually
Kennedy Center Theatre Lab
Mon Dec 10
8:00PM
The Beach Boys
Music Center At Strathmore
Tue Dec 11
7:30PM
Miss Saigon
Kennedy Center Opera House
Tue Dec 11
8:00PM
Jorja Smith
The Fillmore Silver Spring
Tue Dec 11
8:00PM
The Second City: Love, Factually
Kennedy Center Theatre Lab
Wed Dec 12
7:30PM
Miss Saigon
Kennedy Center Opera House
Wed Dec 12
8:00PM
The Second City: Love, Factually
Kennedy Center Theatre Lab
Thu Dec 13
7:30PM
Miss Saigon
Kennedy Center Opera House
Thu Dec 13
8:00PM
Baltimore Symphony Orchestra: Nicholas Hersh - Cirque Nutcracker
Music Center At Strathmore
Thu Dec 13
8:00PM
Oddisee & Evidence
Kennedy Center Eisenhower Theater
Thu Dec 13
8:00PM
Bomba Estereo
The Fillmore Silver Spring
Thu Dec 13
8:00PM
The Second City: Love, Factually
Kennedy Center Theatre Lab
Fri Dec 14
7:30PM
Miss Saigon
Kennedy Center Opera House
Fri Dec 14
7:30PM
Washington National Opera: The Lion, The Unicorn and Me
Kennedy Center Terrace Theater
Fri Dec 14
7:30PM
An Invitation to Christmas
Richard J. Ernst Theatre
Fri Dec 14
8:00PM
National Symphony Orchestra Pops: Under The Mistletoe With Ashley Brown
Kennedy Center Concert Hall
Fri Dec 14
8:00PM
Jazz at Lincoln Center Orchestra: Wynton Marsalis
Music Center At Strathmore
Fri Dec 14
8:00PM
Puddles Pity Party
Kennedy Center Eisenhower Theater
Fri Dec 14
8:00PM
The Second City: Love, Factually
Kennedy Center Theatre Lab
Fri Dec 14
8:30PM
Neville Jacobs
Gypsy Sally's
Sat Dec 15
11:00AM
How To Catch A Star
Kennedy Center Family Theater
Sat Dec 15
12:00PM
An Invitation to Christmas
Richard J. Ernst Theatre
Sat Dec 15
1:30PM
Miss Saigon
Kennedy Center Opera House
Sat Dec 15
1:30PM
How To Catch A Star
Kennedy Center Family Theater
Sat Dec 15
2:00PM
National Symphony Orchestra Pops: Under The Mistletoe With Ashley Brown
Kennedy Center Concert Hall
Sat Dec 15
2:00PM
Washington National Opera: The Lion, The Unicorn and Me
Kennedy Center Terrace Theater
Sat Dec 15
3:00PM
The Second City: Love, Factually
Kennedy Center Theatre Lab
Sat Dec 15
4:00PM
An Invitation to Christmas
Richard J. Ernst Theatre
Sat Dec 15
5:00PM
How To Catch A Star
Kennedy Center Family Theater
Sat Dec 15
7:30PM
Miss Saigon
Kennedy Center Opera House
Sat Dec 15
7:30PM
Washington National Opera: The Lion, The Unicorn and Me
Kennedy Center Terrace Theater
Sat Dec 15
7:30PM
An Invitation to Christmas
Richard J. Ernst Theatre
Sat Dec 15
8:00PM
Jazz at Lincoln Center Orchestra: Wynton Marsalis
Music Center At Strathmore
Sat Dec 15
8:00PM
Canadian Brass
George Mason Center For The Arts - Concert Hall
Searching for Na Leo 2018 Tickets? Then FindTicketsFast is the online store to aquire your Na Leo tour 2018 tickets. www.FindTicketsFast.com carry a extensive variety of Na Leo tickets 2018 for every largest concert that occurred nationwide and in Canada. With countless Na Leo 2018 tour dates being put on it is no shock that FindTicketsFast has such a enormous allotment. To find the particular Na Leo tour dates 2018 you're on the lookout for please feel free to arrange our selection by seats ,dollar amount, inventory level , or day. If your still need some help locating the tickets that you wish for you can also call customer service dept and they will help you with your Na Leo concert tickets 2018 Schedule queries you might could have.
Hot Current Events Links
As soon as you locate Na Leo Tickets 2018 that your interested in don't forget to locate their whereabouts using The site's detailed maps of each venue. Each map is drawn to scale to exactly symbolize the venue where the concert is being pre-formed. Are you always having issues finding your Na Leo tour 2018 Tickets on the stadium map? Then please reach out to a staff member to let them know and they will be able to study the arena map and show to you where the tickets are found. While you are speaking to our staff feel free to ask them questions about the Na Leo 2018 tour dates or any other problems you might have about the Na Leo tour dates 2018 . Company's staffmembers are completely informedwith answers to many lots generally asked question that they can answer on the spot about your Na Leo 2018 tickets.
Concert Events Links
Once all the hunting you have done to decide on the tickets you need and validating their section on the stadium maps that we offer you may be prepared to purchase your Na Leo Tickets 2018 . FindTicketsFast urges our customers to secure the tickets as soon as possible once they know the Na Leo Concert Tickets 2018 they need. Quite often while our guests are still looking because Na Leo 2018 tour dates are so sot after that their tickets end up being purchased by someone else while they make their decision. So as soon as you make your pick to secure exact Na Leo 2018 Tickets, please call our consumer help call center to fill out your order. You can also fill in your order on the internet using our encrypted online purchasing system. As with buying anything please double check that the Na Leo tickets 2018 that you are buying are the ones that you picked out. Make certain that it is the correct Na Leo tour dates 2018 schedule. Compare your ticket order before you press send on the website with the Na Leo 2018 tour dates that FindTicketsFast.com has on our web page. It has to match up exactly with the tickets that you chose with the Na Leo tour dates 2018 that you want to go to.
- Na Leo Ordering Information -
- Na Leo Schedules Information -
- For More Concert Tickets And Events -

100% Buyer Guarantee

Customer Reviews
Wonderful Service!
Thank you for the great experience. We truly enjoyed the show. Thank you for making it all happen.
Will use again...
Great customer service + excellant prcing = very happy customer!