Event & Show Tickets
Pro Sport Tickets
College Sport Tickets
Helpful Pages
Secure Online Shopping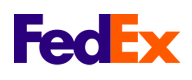 2018 Emblem3 Tickets


EVENTS NEAR - Ashburn, VA
Date
Event
Venue
Tue Nov 20
7:00PM
George Mason Patriots vs. North Carolina Central Eagles
EagleBank Arena
Tue Nov 20
7:30PM
Anastasia
Kennedy Center Opera House
Tue Nov 20
7:30PM
Washington National Opera: Silent Night
Kennedy Center Eisenhower Theater
Tue Nov 20
8:00PM
Art Garfunkel
The Barns At Wolf Trap
Wed Nov 21
1:30PM
Anastasia
Kennedy Center Opera House
Wed Nov 21
1:30PM
How To Catch A Star
Kennedy Center Family Theater
Wed Nov 21
7:30PM
Anastasia
Kennedy Center Opera House
Wed Nov 21
7:30PM
The Choir of Man
Kennedy Center Terrace Theater
Wed Nov 21
8:00PM
Pusha T
The Fillmore Silver Spring
Fri Nov 23
1:30PM
Anastasia
Kennedy Center Opera House
Fri Nov 23
1:30PM
How To Catch A Star
Kennedy Center Family Theater
Fri Nov 23
2:00PM
The Choir of Man
Kennedy Center Terrace Theater
Fri Nov 23
4:00PM
How To Catch A Star
Kennedy Center Family Theater
Fri Nov 23
7:00PM
National Symphony Orchestra Pops: Walt Disney Animation Studios: A Decade in Concert
Kennedy Center Concert Hall
Fri Nov 23
7:00PM
Bruce In The USA
Tally Ho Theater
Fri Nov 23
7:00PM
Virginia National Ballet: The Nutcracker
Merchant Hall At Hylton Performing Arts Center
Fri Nov 23
7:30PM
The Choir of Man
Kennedy Center Terrace Theater
Fri Nov 23
7:30PM
Anastasia
Kennedy Center Opera House
Fri Nov 23
7:30PM
Washington National Opera: Silent Night
Kennedy Center Eisenhower Theater
Fri Nov 23
8:00PM
Fonseca
The Fillmore Silver Spring
Fri Nov 23
8:00PM
Willie Nile
Jammin Java
Fri Nov 23
9:00PM
John Kadlecik and Pals: Jay Lane, Robin Sylvester, Benjie Porecki, Jess Lake & Mary Lankford
Gypsy Sally's
Sat Nov 24
11:00AM
How To Catch A Star
Kennedy Center Family Theater
Sat Nov 24
1:30PM
Anastasia
Kennedy Center Opera House
Sat Nov 24
1:30PM
How To Catch A Star
Kennedy Center Family Theater
Sat Nov 24
2:00PM
The Choir of Man
Kennedy Center Terrace Theater
Sat Nov 24
2:00PM
Virginia National Ballet: The Nutcracker
Merchant Hall At Hylton Performing Arts Center
Sat Nov 24
5:00PM
How To Catch A Star
Kennedy Center Family Theater
Sat Nov 24
6:00PM
Virginia National Ballet: The Nutcracker
Merchant Hall At Hylton Performing Arts Center
Sat Nov 24
7:00PM
National Symphony Orchestra Pops: Walt Disney Animation Studios: A Decade in Concert
Kennedy Center Concert Hall
Sat Nov 24
7:00PM
Zoso - Led Zeppelin Tribute Band
Tally Ho Theater
Sat Nov 24
7:30PM
The Choir of Man
Kennedy Center Terrace Theater
Sat Nov 24
7:30PM
Anastasia
Kennedy Center Opera House
Sat Nov 24
8:00PM
Newmyer Flyer - Janis Joplin & Jimi Hendrix Tribute
The Barns At Wolf Trap
Sat Nov 24
9:00PM
The White Panda
The Fillmore Silver Spring
Sat Nov 24
9:00PM
John Kadlecik and Pals: Jay Lane, Robin Sylvester, Benjie Porecki, Jess Lake & Mary Lankford
Gypsy Sally's
Sun Nov 25
1:00PM
Mutts Gone Nutts
George Mason Center For The Arts - Concert Hall
Sun Nov 25
1:30PM
Anastasia
Kennedy Center Opera House
Sun Nov 25
1:30PM
How To Catch A Star
Kennedy Center Family Theater
Sun Nov 25
2:00PM
National Symphony Orchestra Pops: Walt Disney Animation Studios: A Decade in Concert
Kennedy Center Concert Hall
Sun Nov 25
2:00PM
John Eaton
The Barns At Wolf Trap
Sun Nov 25
2:00PM
Washington National Opera: Silent Night
Kennedy Center Eisenhower Theater
Sun Nov 25
2:00PM
The Choir of Man
Kennedy Center Terrace Theater
Sun Nov 25
4:00PM
How To Catch A Star
Kennedy Center Family Theater
Sun Nov 25
7:00PM
Jason Bonham's Led Zeppelin Experience
The Fillmore Silver Spring
Sun Nov 25
8:00PM
Home Free Vocal Band
Music Center At Strathmore
Mon Nov 26
7:00PM
Arin Ray
Songbyrd Music House and Record Cafe
Tue Nov 27
8:00PM
Amine
The Fillmore Silver Spring
Wed Nov 28
7:00PM
George Mason Patriots vs. Morgan State Bears
EagleBank Arena
Wed Nov 28
8:00PM
3OH!3 & Emo Nite
The Fillmore Silver Spring
Wed Nov 28
8:00PM
World Stages: Barber Shop Chronicles
Kennedy Center Eisenhower Theater
Thu Nov 29
7:00PM
National Symphony Orchestra: Gianandrea Noseda - Britten's War Requiem
Kennedy Center Concert Hall
Thu Nov 29
7:00PM
Muscadine Bloodline
Songbyrd Music House and Record Cafe
Thu Nov 29
7:00PM
Scythian
Tally Ho Theater
Thu Nov 29
8:00PM
World Stages: Barber Shop Chronicles
Kennedy Center Eisenhower Theater
Thu Nov 29
8:00PM
The Mallett Brothers Band
Gypsy Sally's
Fri Nov 30
7:00PM
Keith Harkin
Songbyrd Music House and Record Cafe
Fri Nov 30
7:30PM
Simon Keenlyside & Martin Martineau
Kennedy Center Terrace Theater
Fri Nov 30
7:30PM
Thom Yorke
Kennedy Center Concert Hall
Fri Nov 30
8:00PM
Chris Smither
The Barns At Wolf Trap
Fri Nov 30
8:00PM
Digable Planets
The Fillmore Silver Spring
Fri Nov 30
8:00PM
World Stages: Barber Shop Chronicles
Kennedy Center Eisenhower Theater
Fri Nov 30
8:30PM
The Last Bison
Gypsy Sally's
Sat Dec 1
11:00AM
How To Catch A Star
Kennedy Center Family Theater
Sat Dec 1
1:00PM
Reverend Peytons Big Damn Band
Jammin Java
Sat Dec 1
1:30PM
How To Catch A Star
Kennedy Center Family Theater
Sat Dec 1
2:00PM
World Stages: Barber Shop Chronicles
Kennedy Center Eisenhower Theater
Sat Dec 1
5:00PM
How To Catch A Star
Kennedy Center Family Theater
Sat Dec 1
7:00PM
NPR's A Jazz Piano Christmas
Kennedy Center Terrace Theater
Sat Dec 1
7:30PM
Manassas Chorale: Silver Noel
Merchant Hall At Hylton Performing Arts Center
Sat Dec 1
8:00PM
National Symphony Orchestra: Gianandrea Noseda - Britten's War Requiem
Kennedy Center Concert Hall
Sat Dec 1
8:00PM
Red Baraat
The Barns At Wolf Trap
Sat Dec 1
8:00PM
Lanco
The Fillmore Silver Spring
Sat Dec 1
8:30PM
Justin Osborne
Gypsy Sally's
Sat Dec 1
9:00PM
NPR's A Jazz Piano Christmas
Kennedy Center Terrace Theater
Sun Dec 2
3:00PM
Eileen Ivers
The Barns At Wolf Trap
Sun Dec 2
4:00PM
Mannheim Steamroller
Music Center At Strathmore
Sun Dec 2
6:00PM
For King and Country
EagleBank Arena
Sun Dec 2
8:00PM
Mannheim Steamroller
Music Center At Strathmore
Sun Dec 2
8:00PM
Eileen Ivers
The Barns At Wolf Trap
Mon Dec 3
7:00PM
George Mason Patriots vs. Vermont Catamounts
EagleBank Arena
Mon Dec 3
7:30PM
Oshun
Jammin Java
Mon Dec 3
8:00PM
Sweetheart of the Rodeo: Roger McGuinn, Chris Hillman, Marty Stuart & His Fabulous Superlatives
Music Center At Strathmore
Mon Dec 3
8:00PM
The Internet
The Fillmore Silver Spring
Tue Dec 4
7:00PM
Messiah Sing-Along
Merchant Hall At Hylton Performing Arts Center
Tue Dec 4
8:00PM
Kenny G
Music Center At Strathmore
Tue Dec 4
8:00PM
The Second City: Love, Factually
Kennedy Center Theatre Lab
Tue Dec 4
8:00PM
The Internet
The Fillmore Silver Spring
Wed Dec 5
7:15PM
Ministry
The Fillmore Silver Spring
Wed Dec 5
7:30PM
Ballet West: The Nutcracker
Kennedy Center Opera House
Wed Dec 5
7:30PM
Fortas Chamber Music: Tallis Scholars
Kennedy Center Terrace Theater
Wed Dec 5
7:30PM
Coco Montoya
Jammin Java
Wed Dec 5
8:00PM
The Second City: Love, Factually
Kennedy Center Theatre Lab
Wed Dec 5
8:00PM
Jeff Austin Band
Gypsy Sally's
Thu Dec 6
7:00PM
National Symphony Orchestra: Gianandrea Noseda - Mahler's First Symphony
Kennedy Center Concert Hall
Thu Dec 6
7:00PM
Eddie From Ohio
Tally Ho Theater
Thu Dec 6
7:30PM
Ballet West: The Nutcracker
Kennedy Center Opera House
Thu Dec 6
7:30PM
Simone Dinnerstein
Kennedy Center Terrace Theater
Thu Dec 6
8:00PM
98 Degrees
The Fillmore Silver Spring
Thu Dec 6
8:00PM
The Second City: Love, Factually
Kennedy Center Theatre Lab
Thu Dec 6
8:30PM
Horseshoes & Hand Grenades
Gypsy Sally's
Fri Dec 7
7:00PM
George Mason Patriots vs. James Madison Dukes
EagleBank Arena
Fri Dec 7
7:30PM
Ballet West: The Nutcracker
Kennedy Center Opera House
Fri Dec 7
7:30PM
An Invitation to Christmas
Richard J. Ernst Theatre
Fri Dec 7
8:00PM
Vienna Boys Choir
George Mason Center For The Arts - Concert Hall
Fri Dec 7
8:00PM
Washington Chorus: A Candlelight Christmas
Kennedy Center Concert Hall
Fri Dec 7
8:00PM
The Second City: Love, Factually
Kennedy Center Theatre Lab
Fri Dec 7
8:00PM
American Festival Pops Orchestra: Songs of the Season
Merchant Hall At Hylton Performing Arts Center
Sat Dec 8
11:00AM
How To Catch A Star
Kennedy Center Family Theater
Sat Dec 8
12:00PM
An Invitation to Christmas
Richard J. Ernst Theatre
Sat Dec 8
1:30PM
Ballet West: The Nutcracker
Kennedy Center Opera House
Sat Dec 8
1:30PM
How To Catch A Star
Kennedy Center Family Theater
Sat Dec 8
3:00PM
The Second City: Love, Factually
Kennedy Center Theatre Lab
Sat Dec 8
4:00PM
An Invitation to Christmas
Richard J. Ernst Theatre
Sat Dec 8
5:00PM
How To Catch A Star
Kennedy Center Family Theater
Sat Dec 8
7:30PM
Ballet West: The Nutcracker
Kennedy Center Opera House
Sat Dec 8
7:30PM
An Invitation to Christmas
Richard J. Ernst Theatre
Sat Dec 8
8:00PM
Rufus Wainwright
Music Center At Strathmore
Sat Dec 8
8:00PM
National Symphony Orchestra: Gianandrea Noseda - Mahler's First Symphony
Kennedy Center Concert Hall
Sat Dec 8
8:00PM
Lyfe Jennings
The Fillmore Silver Spring
Sat Dec 8
8:00PM
Jason Moran
Kennedy Center Eisenhower Theater
Sat Dec 8
8:00PM
The Second City: Love, Factually
Kennedy Center Theatre Lab
Sat Dec 8
9:00PM
New Potato Caboose
Gypsy Sally's
Sun Dec 9
12:00PM
An Invitation to Christmas
Richard J. Ernst Theatre
Sun Dec 9
1:30PM
Ballet West: The Nutcracker
Kennedy Center Opera House
Sun Dec 9
1:30PM
How To Catch A Star
Kennedy Center Family Theater
Sun Dec 9
3:00PM
National Symphony Orchestra: Gianandrea Noseda - Mahler's First Symphony
Kennedy Center Concert Hall
Sun Dec 9
3:00PM
The Second City: Love, Factually
Kennedy Center Theatre Lab
Sun Dec 9
4:00PM
How To Catch A Star
Kennedy Center Family Theater
Sun Dec 9
4:00PM
An Invitation to Christmas
Richard J. Ernst Theatre
Sun Dec 9
7:00PM
Mason Symphony Orchestra & Jazz Holiday Concert
George Mason Center For The Arts - Concert Hall
Sun Dec 9
7:30PM
Ballet West: The Nutcracker
Kennedy Center Opera House
Sun Dec 9
8:00PM
The Second City: Love, Factually
Kennedy Center Theatre Lab
Sun Dec 9
8:00PM
Lil Skies
The Fillmore Silver Spring
Mon Dec 10
8:00PM
The Beach Boys
Music Center At Strathmore
Tue Dec 11
7:30PM
Miss Saigon
Kennedy Center Opera House
Tue Dec 11
8:00PM
Jorja Smith
The Fillmore Silver Spring
Tue Dec 11
8:00PM
The Second City: Love, Factually
Kennedy Center Theatre Lab
Wed Dec 12
7:30PM
Miss Saigon
Kennedy Center Opera House
Wed Dec 12
8:00PM
The Second City: Love, Factually
Kennedy Center Theatre Lab
Thu Dec 13
7:30PM
Miss Saigon
Kennedy Center Opera House
Thu Dec 13
7:30PM
Manassas Ballet: The Nutcracker
Merchant Hall At Hylton Performing Arts Center
Thu Dec 13
8:00PM
Baltimore Symphony Orchestra: Nicholas Hersh - Cirque Nutcracker
Music Center At Strathmore
Thu Dec 13
8:00PM
Oddisee & Evidence
Kennedy Center Eisenhower Theater
Thu Dec 13
8:00PM
Bomba Estereo
The Fillmore Silver Spring
Thu Dec 13
8:00PM
The Second City: Love, Factually
Kennedy Center Theatre Lab
Thu Dec 13
8:00PM
I See Stars
Jammin Java
Fri Dec 14
7:30PM
Miss Saigon
Kennedy Center Opera House
Fri Dec 14
7:30PM
Washington National Opera: The Lion, The Unicorn and Me
Kennedy Center Terrace Theater
Fri Dec 14
7:30PM
An Invitation to Christmas
Richard J. Ernst Theatre
Fri Dec 14
7:30PM
Manassas Ballet: The Nutcracker
Merchant Hall At Hylton Performing Arts Center
Fri Dec 14
8:00PM
National Symphony Orchestra Pops: Under The Mistletoe With Ashley Brown
Kennedy Center Concert Hall
Fri Dec 14
8:00PM
Jazz at Lincoln Center Orchestra: Wynton Marsalis
Music Center At Strathmore
Fri Dec 14
8:00PM
Puddles Pity Party
Kennedy Center Eisenhower Theater
Fri Dec 14
8:00PM
The Second City: Love, Factually
Kennedy Center Theatre Lab
Fri Dec 14
8:00PM
Tory Lanez
The Fillmore Silver Spring
Fri Dec 14
8:30PM
Neville Jacobs
Gypsy Sally's
Sat Dec 15
11:00AM
How To Catch A Star
Kennedy Center Family Theater
Sat Dec 15
12:00PM
An Invitation to Christmas
Richard J. Ernst Theatre
Sat Dec 15
1:30PM
Miss Saigon
Kennedy Center Opera House
Sat Dec 15
1:30PM
How To Catch A Star
Kennedy Center Family Theater
Sat Dec 15
2:00PM
National Symphony Orchestra Pops: Under The Mistletoe With Ashley Brown
Kennedy Center Concert Hall
Sat Dec 15
2:00PM
Washington National Opera: The Lion, The Unicorn and Me
Kennedy Center Terrace Theater
Sat Dec 15
3:00PM
The Second City: Love, Factually
Kennedy Center Theatre Lab
Sat Dec 15
3:00PM
Manassas Ballet: The Nutcracker
Merchant Hall At Hylton Performing Arts Center
Sat Dec 15
4:00PM
An Invitation to Christmas
Richard J. Ernst Theatre
Sat Dec 15
5:00PM
How To Catch A Star
Kennedy Center Family Theater
Sat Dec 15
7:30PM
Miss Saigon
Kennedy Center Opera House
Sat Dec 15
7:30PM
Washington National Opera: The Lion, The Unicorn and Me
Kennedy Center Terrace Theater
Sat Dec 15
7:30PM
An Invitation to Christmas
Richard J. Ernst Theatre
Sat Dec 15
7:30PM
Manassas Ballet: The Nutcracker
Merchant Hall At Hylton Performing Arts Center
Sat Dec 15
8:00PM
National Symphony Orchestra Pops: Under The Mistletoe With Ashley Brown
Kennedy Center Concert Hall
Sat Dec 15
8:00PM
Jazz at Lincoln Center Orchestra: Wynton Marsalis
Music Center At Strathmore
Sat Dec 15
8:00PM
Turnpike Troubadours
The Fillmore Silver Spring
Sat Dec 15
8:00PM
Canadian Brass
George Mason Center For The Arts - Concert Hall
Sat Dec 15
8:00PM
The Second City: Love, Factually
Kennedy Center Theatre Lab
Sun Dec 16
12:00PM
An Invitation to Christmas
Richard J. Ernst Theatre
Sun Dec 16
1:00PM
Choral Arts Society of Washington: Songs of The Season - Christmas With Choral Arts
Kennedy Center Concert Hall
Sun Dec 16
1:30PM
Miss Saigon
Kennedy Center Opera House
Sun Dec 16
1:30PM
How To Catch A Star
Kennedy Center Family Theater
Sun Dec 16
2:00PM
Moscow Ballet's Great Russian Nutcracker
Music Center At Strathmore
Sun Dec 16
2:00PM
Washington National Opera: The Lion, The Unicorn and Me
Kennedy Center Terrace Theater
Sun Dec 16
3:00PM
The Second City: Love, Factually
Kennedy Center Theatre Lab
Sun Dec 16
4:00PM
How To Catch A Star
Kennedy Center Family Theater
Sun Dec 16
4:00PM
Fairfax Symphony Orchestra: The Nutcracker
George Mason Center For The Arts - Concert Hall
Sun Dec 16
4:00PM
Washington Chorus: A Candlelight Christmas
Kennedy Center Concert Hall
Sun Dec 16
4:00PM
An Invitation to Christmas
Richard J. Ernst Theatre
Sun Dec 16
7:00PM
Moscow Ballet's Great Russian Nutcracker
Music Center At Strathmore
Sun Dec 16
7:30PM
Miss Saigon
Kennedy Center Opera House
Sun Dec 16
7:30PM
Washington National Opera: The Lion, The Unicorn and Me
Kennedy Center Terrace Theater
Sun Dec 16
8:00PM
Small Town Murder: Shut Up and Give Me Murder!!
The Fillmore Silver Spring
Sun Dec 16
8:00PM
The Second City: Love, Factually
Kennedy Center Theatre Lab
Mon Dec 17
7:00PM
Choral Arts Society of Washington: Songs of The Season - Christmas With Choral Arts
Kennedy Center Concert Hall
Mon Dec 17
8:00PM
Moscow Ballet's Great Russian Nutcracker
Music Center At Strathmore
Tue Dec 18
7:30PM
Miss Saigon
Kennedy Center Opera House
Tue Dec 18
7:30PM
Manassas Ballet: The Nutcracker
Merchant Hall At Hylton Performing Arts Center
Tue Dec 18
8:00PM
The Play That Goes Wrong
Kennedy Center Eisenhower Theater
Tue Dec 18
8:00PM
The Hip Hop Nutcracker
Music Center At Strathmore
Tue Dec 18
8:00PM
The Second City: Love, Factually
Kennedy Center Theatre Lab
Wed Dec 19
3:00PM
The Second City: Love, Factually
Kennedy Center Theatre Lab
Wed Dec 19
7:30PM
Miss Saigon
Kennedy Center Opera House
Wed Dec 19
7:30PM
Angel Blue
Kennedy Center Terrace Theater
Wed Dec 19
7:30PM
Manassas Ballet: The Nutcracker
Merchant Hall At Hylton Performing Arts Center
Wed Dec 19
7:30PM
Secondhand Serenade
Jammin Java
Wed Dec 19
8:00PM
The Play That Goes Wrong
Kennedy Center Eisenhower Theater
Wed Dec 19
8:00PM
The Hip Hop Nutcracker
Music Center At Strathmore
Thu Dec 20
7:00PM
National Symphony Orchestra: Nicholas McGegan - Handel's Messiah
Kennedy Center Concert Hall
Thu Dec 20
7:00PM
Edwin McCain
Tally Ho Theater
Thu Dec 20
7:30PM
Miss Saigon
Kennedy Center Opera House
Thu Dec 20
7:30PM
Chris Pureka
Jammin Java
Thu Dec 20
7:30PM
Manassas Ballet: The Nutcracker
Merchant Hall At Hylton Performing Arts Center
Thu Dec 20
8:00PM
The Play That Goes Wrong
Kennedy Center Eisenhower Theater
Thu Dec 20
8:00PM
The Second City: Love, Factually
Kennedy Center Theatre Lab
Thu Dec 20
8:00PM
CupcakKe
The Fillmore Silver Spring
Thu Dec 20
8:30PM
Organ Freeman
Gypsy Sally's
Fri Dec 21
3:00PM
Manassas Ballet: The Nutcracker
Merchant Hall At Hylton Performing Arts Center
Fri Dec 21
4:00PM
Moscow Ballet's Great Russian Nutcracker
George Mason Center For The Arts - Concert Hall
Fri Dec 21
7:00PM
George Mason Patriots vs. Navy Midshipmen
EagleBank Arena
Fri Dec 21
7:30PM
Miss Saigon
Kennedy Center Opera House
Fri Dec 21
7:30PM
Manassas Ballet: The Nutcracker
Merchant Hall At Hylton Performing Arts Center
Fri Dec 21
8:00PM
Moscow Ballet's Great Russian Nutcracker
George Mason Center For The Arts - Concert Hall
Fri Dec 21
8:00PM
The Play That Goes Wrong
Kennedy Center Eisenhower Theater
Fri Dec 21
8:00PM
National Symphony Orchestra: Handel's Messiah
Kennedy Center Concert Hall
Fri Dec 21
8:00PM
The Second City: Love, Factually
Kennedy Center Theatre Lab
Fri Dec 21
8:00PM
Better Off Dead
Gypsy Sally's
Sat Dec 22
1:30PM
Miss Saigon
Kennedy Center Opera House
Sat Dec 22
2:00PM
The Play That Goes Wrong
Kennedy Center Eisenhower Theater
Sat Dec 22
2:00PM
Washington Chorus: A Candlelight Christmas
Kennedy Center Concert Hall
Sat Dec 22
3:00PM
The Second City: Love, Factually
Kennedy Center Theatre Lab
Sat Dec 22
3:00PM
Manassas Ballet: The Nutcracker
Merchant Hall At Hylton Performing Arts Center
Sat Dec 22
7:30PM
Miss Saigon
Kennedy Center Opera House
Sat Dec 22
7:30PM
Manassas Ballet: The Nutcracker
Merchant Hall At Hylton Performing Arts Center
Sat Dec 22
8:00PM
National Philharmonic: Star Engebretson - Handel's Messiah
Music Center At Strathmore
Sat Dec 22
8:00PM
The Play That Goes Wrong
Kennedy Center Eisenhower Theater
Sat Dec 22
8:00PM
National Symphony Orchestra: Handel's Messiah
Kennedy Center Concert Hall
Sat Dec 22
8:00PM
The Second City: Love, Factually
Kennedy Center Theatre Lab
Sat Dec 22
8:30PM
Sophistafunk & Exmag
Gypsy Sally's
Sat Dec 22
8:30PM
Anuel AA
EagleBank Arena
Sun Dec 23
1:00PM
National Symphony Orchestra: Nicholas McGegan - Handel's Messiah
Kennedy Center Concert Hall
Sun Dec 23
1:30PM
Miss Saigon
Kennedy Center Opera House
Sun Dec 23
2:00PM
The Play That Goes Wrong
Kennedy Center Eisenhower Theater
Sun Dec 23
3:00PM
National Philharmonic: Star Engebretson - Handel's Messiah
Music Center At Strathmore
Sun Dec 23
3:00PM
The Second City: Love, Factually
Kennedy Center Theatre Lab
Sun Dec 23
3:00PM
Manassas Ballet: The Nutcracker
Merchant Hall At Hylton Performing Arts Center
Sun Dec 23
7:30PM
Miss Saigon
Kennedy Center Opera House
Sun Dec 23
8:00PM
The Play That Goes Wrong
Kennedy Center Eisenhower Theater
Sun Dec 23
8:00PM
The Second City: Love, Factually
Kennedy Center Theatre Lab
Mon Dec 24
11:00AM
Choral Arts Society of Washington: A Family Christmas
Kennedy Center Concert Hall
Mon Dec 24
2:00PM
Choral Arts Society of Washington: Songs of The Season - Christmas With Choral Arts
Kennedy Center Concert Hall
Wed Dec 26
11:00AM
National Symphony Orchestra: Oran Etkin - Timbalooloo Live
Kennedy Center Family Theater
Wed Dec 26
1:30PM
Miss Saigon
Kennedy Center Opera House
Wed Dec 26
1:30PM
National Symphony Orchestra: Oran Etkin - Timbalooloo Live
Kennedy Center Family Theater
Wed Dec 26
2:00PM
The Play That Goes Wrong
Kennedy Center Eisenhower Theater
Wed Dec 26
7:30PM
Miss Saigon
Kennedy Center Opera House
Wed Dec 26
8:00PM
The Play That Goes Wrong
Kennedy Center Eisenhower Theater
Wed Dec 26
8:00PM
The Second City: Love, Factually
Kennedy Center Theatre Lab
Thu Dec 27
11:00AM
National Symphony Orchestra: Oran Etkin - Timbalooloo Live
Kennedy Center Family Theater
Thu Dec 27
1:30PM
National Symphony Orchestra: Oran Etkin - Timbalooloo Live
Kennedy Center Family Theater
Thu Dec 27
7:30PM
Miss Saigon
Kennedy Center Opera House
Thu Dec 27
8:00PM
The Play That Goes Wrong
Kennedy Center Eisenhower Theater
Thu Dec 27
8:00PM
The Second City: Love, Factually
Kennedy Center Theatre Lab
Fri Dec 28
11:00AM
National Symphony Orchestra: Oran Etkin - Timbalooloo Live
Kennedy Center Family Theater
Fri Dec 28
1:30PM
National Symphony Orchestra: Oran Etkin - Timbalooloo Live
Kennedy Center Family Theater
Fri Dec 28
2:30PM
The Harlem Globetrotters
EagleBank Arena
Fri Dec 28
7:30PM
Miss Saigon
Kennedy Center Opera House
Fri Dec 28
7:30PM
The Harlem Globetrotters
EagleBank Arena
Fri Dec 28
8:00PM
The Play That Goes Wrong
Kennedy Center Eisenhower Theater
Fri Dec 28
8:00PM
The Second City: Love, Factually
Kennedy Center Theatre Lab
Fri Dec 28
8:00PM
The Roots
The Fillmore Silver Spring
Sat Dec 29
11:00AM
National Symphony Orchestra: Oran Etkin - Timbalooloo Live
Kennedy Center Family Theater
Sat Dec 29
1:30PM
Miss Saigon
Kennedy Center Opera House
Sat Dec 29
1:30PM
National Symphony Orchestra: Oran Etkin - Timbalooloo Live
Kennedy Center Family Theater
Sat Dec 29
2:00PM
The Play That Goes Wrong
Kennedy Center Eisenhower Theater
Sat Dec 29
3:00PM
The Second City: Love, Factually
Kennedy Center Theatre Lab
Sat Dec 29
7:30PM
Miss Saigon
Kennedy Center Opera House
Sat Dec 29
8:00PM
The Play That Goes Wrong
Kennedy Center Eisenhower Theater
Sat Dec 29
8:00PM
The Second City: Love, Factually
Kennedy Center Theatre Lab
Sat Dec 29
8:00PM
Eclipse - A Tribute To Journey
The Fillmore Silver Spring
Sun Dec 30
1:30PM
Miss Saigon
Kennedy Center Opera House
Sun Dec 30
1:30PM
National Symphony Orchestra: Oran Etkin - Timbalooloo Live
Kennedy Center Family Theater
Sun Dec 30
2:00PM
The Play That Goes Wrong
Kennedy Center Eisenhower Theater
Sun Dec 30
3:00PM
The Second City: Love, Factually
Kennedy Center Theatre Lab
Sun Dec 30
4:00PM
National Symphony Orchestra: Oran Etkin - Timbalooloo Live
Kennedy Center Family Theater
Sun Dec 30
7:30PM
Miss Saigon
Kennedy Center Opera House
Sun Dec 30
8:00PM
The Play That Goes Wrong
Kennedy Center Eisenhower Theater
Sun Dec 30
8:00PM
The Second City: Love, Factually
Kennedy Center Theatre Lab
Sun Dec 30
8:00PM
Dave East
The Fillmore Silver Spring
Mon Dec 31
10:00AM
National Symphony Orchestra: Oran Etkin - Timbalooloo Live
Kennedy Center Family Theater
Mon Dec 31
7:00PM
Patti Austin
Kennedy Center Terrace Theater
Mon Dec 31
7:00PM
The Reagan Years
Tally Ho Theater
Mon Dec 31
7:30PM
Miss Saigon
Kennedy Center Opera House
Mon Dec 31
8:00PM
The Play That Goes Wrong
Kennedy Center Eisenhower Theater
Mon Dec 31
8:00PM
The Second City: Love, Factually
Kennedy Center Theatre Lab
Mon Dec 31
8:00PM
Back to The 90s New Years Eve Party
Jammin Java
Mon Dec 31
9:00PM
Patti Austin
Kennedy Center Terrace Theater
Mon Dec 31
10:00PM
R&B Only
The Fillmore Silver Spring
Tue Jan 1
8:00PM
Wale
The Fillmore Silver Spring
Wed Jan 2
6:00PM
Doyle
Jammin Java
Wed Jan 2
7:30PM
Miss Saigon
Kennedy Center Opera House
Wed Jan 2
8:00PM
The Play That Goes Wrong
Kennedy Center Eisenhower Theater
Thu Jan 3
7:30PM
Miss Saigon
Kennedy Center Opera House
Thu Jan 3
8:00PM
The Play That Goes Wrong
Kennedy Center Eisenhower Theater
Fri Jan 4
7:30PM
Miss Saigon
Kennedy Center Opera House
Fri Jan 4
8:00PM
The Play That Goes Wrong
Kennedy Center Eisenhower Theater
Fri Jan 4
8:00PM
Yung Bleu
The Fillmore Silver Spring
Sat Jan 5
1:30PM
Miss Saigon
Kennedy Center Opera House
Sat Jan 5
2:00PM
The Play That Goes Wrong
Kennedy Center Eisenhower Theater
Sat Jan 5
7:30PM
Miss Saigon
Kennedy Center Opera House
Sat Jan 5
8:00PM
Baltimore Symphony Orchestra: Peter Oundijan - Leon Fleisher's Birthday Celebration
Music Center At Strathmore
Sat Jan 5
8:00PM
The Play That Goes Wrong
Kennedy Center Eisenhower Theater
Sat Jan 5
8:30PM
80's vs. 90's Dance Party: Biz Markie
The Fillmore Silver Spring
Sun Jan 6
1:30PM
Miss Saigon
Kennedy Center Opera House
Sun Jan 6
2:00PM
The Play That Goes Wrong
Kennedy Center Eisenhower Theater
Sun Jan 6
4:00PM
George Mason Patriots vs. St. Bonaventure Bonnies
EagleBank Arena
Sun Jan 6
7:30PM
Miss Saigon
Kennedy Center Opera House
Sun Jan 6
8:00PM
The Play That Goes Wrong
Kennedy Center Eisenhower Theater
Tue Jan 8
7:30PM
Miss Saigon
Kennedy Center Opera House
Wed Jan 9
1:30PM
Miss Saigon
Kennedy Center Opera House
Wed Jan 9
7:00PM
George Mason Patriots vs. Davidson Wildcats
EagleBank Arena
Wed Jan 9
7:30PM
Miss Saigon
Kennedy Center Opera House
Thu Jan 10
7:30PM
Miss Saigon
Kennedy Center Opera House
Fri Jan 11
3:15PM
Baltimore Symphony Orchestra: Marin Alsop - Turangalila-Symphonie
Music Center At Strathmore
Fri Jan 11
7:00PM
Cartography
Kennedy Center Family Theater
Fri Jan 11
7:30PM
Miss Saigon
Kennedy Center Opera House
Fri Jan 11
7:30PM
Washington National Opera: Taking Up Serpents
Kennedy Center Terrace Theater
Fri Jan 11
7:30PM
Arnaud Sussmann, Paul Neubauer & David Finckel
The Barns At Wolf Trap
Fri Jan 11
8:30PM
Badfish
The Fillmore Silver Spring
Sat Jan 12
1:30PM
Miss Saigon
Kennedy Center Opera House
Sat Jan 12
1:30PM
Cartography
Kennedy Center Family Theater
Sat Jan 12
4:00PM
Cartography
Kennedy Center Family Theater
Sat Jan 12
7:00PM
Washington National Opera: Three New 20-Minute Operas
Kennedy Center Terrace Theater
Sat Jan 12
7:00PM
The Sundogs
Tally Ho Theater
Sat Jan 12
7:30PM
Miss Saigon
Kennedy Center Opera House
Sat Jan 12
8:00PM
Mitchell Tenpenny
The Fillmore Silver Spring
Sat Jan 12
9:00PM
Washington National Opera: Three New 20-Minute Operas
Kennedy Center Terrace Theater
Sun Jan 13
1:30PM
Miss Saigon
Kennedy Center Opera House
Sun Jan 13
1:30PM
Cartography
Kennedy Center Family Theater
Sun Jan 13
2:00PM
Washington National Opera: Taking Up Serpents
Kennedy Center Terrace Theater
Sun Jan 13
3:00PM
Baltimore Symphony Orchestra: Marin Alsop - Turangalila-Symphonie
Music Center At Strathmore
Sun Jan 13
4:00PM
Cartography
Kennedy Center Family Theater
Tue Jan 15
7:30PM
Shen Yun Performing Arts
George Mason Center For The Arts - Concert Hall
Tue Jan 15
7:30PM
Matthew Bourne's Cinderella
Kennedy Center Opera House
Wed Jan 16
2:00PM
Shen Yun Performing Arts
George Mason Center For The Arts - Concert Hall
Wed Jan 16
7:30PM
Matthew Bourne's Cinderella
Kennedy Center Opera House
Thu Jan 17
7:30PM
Shen Yun Performing Arts
George Mason Center For The Arts - Concert Hall
Thu Jan 17
7:30PM
Matthew Bourne's Cinderella
Kennedy Center Opera House
Thu Jan 17
8:00PM
John Oates
The Barns At Wolf Trap
Fri Jan 18
1:30PM
Matthew Bourne's Cinderella
Kennedy Center Opera House
Fri Jan 18
7:30PM
Shen Yun Performing Arts
George Mason Center For The Arts - Concert Hall
Fri Jan 18
7:30PM
Matthew Bourne's Cinderella
Kennedy Center Opera House
Long For Emblem3 tickets 2018 ? Then look no were else because you have discovered FindTicketsFast.com. We are your biggest source for Emblem3 2018 tickets. With all the Emblem3 2018 tour dates booking this year it is no surprise that www.FindTicketsFast.com provide such a large variety of tickets. If you are looking for tickets to a Emblem3 tour dates 2018 then you should be able to grab tickets here. Looking for particular tickets to the Concert? Then look through our catalog by dollar amount, date, inventory level, or seats to improve the order of our giant selection of Emblem3 concert tickets 2018 . Still can't find the tickets you're on the lookout for then phone guest support and they will be capable to help with any requests you could have about exact Emblem3 tour 2018 tickets or over all requests about the Emblem3 tour dates 2018 Schedule.
Hot Current Events Links
As soon as you narrow down Emblem3 Tickets 2018 that you are interested in don't forget to discover their whereabouts using our accurate maps of each arena. Each map is created to scale to correctly characterize the arena where the concert is being pre-formed. Are you always having problems locating your Emblem3 tour 2018 Tickets on the arena map? Then please get in touch with customer service to let them know and they will be able to glance at the stadium map and tell you where the tickets are located. While you are chitchatting to guest services feel free to ask them questions about the Emblem3 2018 tour dates or any other concerns you may possibly have about the Emblem3 tour dates 2018 . FindTicketsFast.com's staffmembers are completely familiarwith answers to numerous normally asked question that they can answer on the spot about your Emblem3 2018 tickets.
Concert Events Links
With all the hard contemplating behind you it is the time to book the Emblem3 Tickets 2018 that you have chosen. Our Employees recommend to our patrons not to wait once they decide on the tickets they want to purchase. Occasionally while one of our guests are trying to select a ticket purchase, the Emblem3 tour 2018 Tickets they want end up selling to another person because Emblem3 2018 tour dates can be in high demand. The Second you have made your choice to buy your precise Emblem3 concert tickets 2018 , please submit your order on our website over our safe online buying system. Or by calling with our customer support department to submit your Emblem3 2018 Tickets order using the telephone. When buying anything please double check that you have picked the precise tickets that you want to buy. Compare your Emblem3 tickets 2018 to the Emblem3 tour dates 2018 listed on our site. It has to match up correctly with the event that you need to be at. Make certain that the Emblem3 2018 tour dates that you desire are what Emblem3 Tickets 2018 you have selected to book.
- Emblem3 Ordering Information -
- Emblem3 Schedules Information -
- For More Concert Tickets And Events -

100% Buyer Guarantee

Customer Reviews
Wonderful Service!
Thank you for the great experience. We truly enjoyed the show. Thank you for making it all happen.
Will use again...
Great customer service + excellant prcing = very happy customer!