Event & Show Tickets
Pro Sport Tickets
College Sport Tickets
Helpful Pages
Secure Online Shopping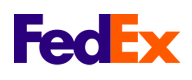 2018 Ashley Monroe Tickets


EVENTS NEAR - Ashburn, VA
Date
Event
Venue
Thu Mar 22
7:00PM
Dan Auerbach
9:30 Club
Thu Mar 22
8:00PM
The Second City: Look Both Ways Before Talking
The Barns At Wolf Trap
Thu Mar 22
8:00PM
Big K.R.I.T.
The Fillmore Silver Spring
Thu Mar 22
8:00PM
Haters Roast
Warner Theatre - DC
Thu Mar 22
9:00PM
Brandy
Howard Theatre - DC
Fri Mar 23
7:00PM
Washington Wizards vs. Denver Nuggets
Capital One Arena
Fri Mar 23
7:00PM
Theo Katzman
DC9 Night Club
Fri Mar 23
7:00PM
Capital Comedy Festival
DAR Constitution Hall
Fri Mar 23
7:30PM
Lee Ann Womack
Birchmere Music Hall
Fri Mar 23
7:30PM
Mark Morris Dance Group & Silk Road Ensemble: Layla and Majnun
Kennedy Center Opera House
Fri Mar 23
8:00PM
National Symphony Orchestra: Gianandrea Noseda - Verdi's Requiem
Kennedy Center Concert Hall
Fri Mar 23
8:00PM
Lucius
Lincoln Theatre - DC
Fri Mar 23
8:00PM
Maluma
EagleBank Arena
Fri Mar 23
8:00PM
Dead Meadow
Black Cat
Fri Mar 23
8:00PM
80's vs. 90's Dance Party: Biz Markie
The Fillmore Silver Spring
Fri Mar 23
8:00PM
Leo Dan
Howard Theatre - DC
Fri Mar 23
11:00PM
Carifesta Concerts: Nailah Blackman & Preedy
Howard Theatre - DC
Sat Mar 24
1:30PM
Mark Morris Dance Group & Silk Road Ensemble: Layla and Majnun
Kennedy Center Opera House
Sat Mar 24
2:00PM
In the Heights
Kennedy Center Eisenhower Theater
Sat Mar 24
6:00PM
Shear Madness
Kennedy Center Theatre Lab
Sat Mar 24
6:30PM
Post Secret - The Show
Lincoln Theatre - DC
Sat Mar 24
7:30PM
Demi Lovato & DJ Khaled
Capital One Arena
Sat Mar 24
7:30PM
Mark Morris Dance Group & Silk Road Ensemble: Layla and Majnun
Kennedy Center Opera House
Sat Mar 24
7:30PM
Pippin
The Maryland Theatre
Sat Mar 24
7:30PM
Tom Rush
Birchmere Music Hall
Sat Mar 24
7:30PM
Capitol Steps
Ronald Reagan Building And International Trade Center
Sat Mar 24
8:00PM
Glen Hansard
The Anthem - D.C.
Sat Mar 24
8:00PM
Godspeed You! Black Emperor
9:30 Club
Sat Mar 24
8:00PM
National Symphony Orchestra: Gianandrea Noseda - Verdi's Requiem
Kennedy Center Concert Hall
Sat Mar 24
8:00PM
Todd Barry
Black Cat
Sat Mar 24
8:30PM
Gang of Youths
Union Stage - DC
Sat Mar 24
9:00PM
Shear Madness
Kennedy Center Theatre Lab
Sat Mar 24
9:00PM
Starship
Rams Head Center Stage at Maryland Live
Sat Mar 24
9:30PM
Cory Morrow
Hill Country DC
Sat Mar 24
9:30PM
Nana Grizol
Black Cat
Sat Mar 24
10:00PM
The Second City: Look Both Ways Before Talking
The Barns At Wolf Trap
Sat Mar 24
10:00PM
Grits and Biscuits
The Fillmore Silver Spring
Sat Mar 24
11:00PM
EOTO
U Street Music Hall
Sat Mar 24
11:59PM
Kid N Play
Howard Theatre - DC
Sun Mar 25
12:00PM
CJ So Cool
Arlington Cinema and Drafthouse
Sun Mar 25
2:00PM
In the Heights
Kennedy Center Eisenhower Theater
Sun Mar 25
3:00PM
Pippin
The Maryland Theatre
Sun Mar 25
3:00PM
Shear Madness
Kennedy Center Theatre Lab
Sun Mar 25
5:00PM
WWE: Live - Road To Wrestlemania
EagleBank Arena
Sun Mar 25
6:00PM
Washington Wizards vs. New York Knicks
Capital One Arena
Sun Mar 25
7:00PM
Of Montreal
9:30 Club
Sun Mar 25
7:30PM
K.D. Lang
Music Center At Strathmore
Sun Mar 25
7:30PM
Riders In The Sky 40th Anniversary!
Birchmere Music Hall
Sun Mar 25
8:00PM
Walk Off The Earth
The Fillmore Silver Spring
Sun Mar 25
8:00PM
In the Heights
Kennedy Center Eisenhower Theater
Mon Mar 26
6:00PM
Hollie Cook
U Street Music Hall
Mon Mar 26
7:30PM
New Politics
The Fillmore Silver Spring
Mon Mar 26
7:30PM
James McMurtry & John Moreland
Birchmere Music Hall
Mon Mar 26
7:30PM
Pierce Pettis
Jammin Java
Mon Mar 26
8:00PM
Shear Madness
Kennedy Center Theatre Lab
Tue Mar 27
4:05PM
Spring Training: Washington Nationals vs. Minnesota Twins
Nationals Park
Tue Mar 27
6:00PM
Newsies - The Musical
Toby's Dinner Theatre - MD
Tue Mar 27
7:00PM
Washington Wizards vs. San Antonio Spurs
Capital One Arena
Tue Mar 27
7:00PM
Turnover
9:30 Club
Tue Mar 27
7:00PM
Albert Hammond Jr.
U Street Music Hall
Tue Mar 27
7:30PM
Mike & The Mechanics
Birchmere Music Hall
Tue Mar 27
7:30PM
New York City Ballet
Kennedy Center Opera House
Tue Mar 27
7:30PM
Dean Ween Group
Black Cat
Tue Mar 27
8:00PM
S. Carey
DC9 Night Club
Tue Mar 27
8:00PM
Shannon McNally & Erin Costelo
Hill Country DC
Tue Mar 27
8:00PM
Shear Madness
Kennedy Center Theatre Lab
Wed Mar 28
5:00PM
Shear Madness
Kennedy Center Theatre Lab
Wed Mar 28
6:00PM
Newsies - The Musical
Toby's Dinner Theatre - MD
Wed Mar 28
7:00PM
Digitalism
U Street Music Hall
Wed Mar 28
7:30PM
New York City Ballet
Kennedy Center Opera House
Wed Mar 28
7:30PM
Langhorne Slim
Birchmere Music Hall
Wed Mar 28
7:30PM
The Steel Woods
The Hamilton
Wed Mar 28
7:30PM
Hanni El Khatib
Black Cat
Wed Mar 28
8:00PM
Washington Capitals vs. New York Rangers
Capital One Arena
Wed Mar 28
8:00PM
In Tall Buildings
DC9 Night Club
Wed Mar 28
8:00PM
Lil Skies
The Fillmore Silver Spring
Wed Mar 28
8:00PM
Air Supply
The Theater at MGM National Harbor
Wed Mar 28
8:00PM
Shear Madness
Kennedy Center Theatre Lab
Wed Mar 28
10:00PM
Boogie T
Soundcheck
Thu Mar 29
5:00PM
Shear Madness
Kennedy Center Theatre Lab
Thu Mar 29
5:30PM
Casey Abrams
Jammin Java
Thu Mar 29
7:00PM
The Soul Rebels, GZA & Talib Kweli
9:30 Club
Thu Mar 29
7:30PM
New York City Ballet
Kennedy Center Opera House
Thu Mar 29
7:30PM
Cris Williamson, Barbara Higbie & Teresa Trull
Birchmere Music Hall
Thu Mar 29
7:30PM
Psychic Subcreatures
Black Cat
Thu Mar 29
8:00PM
Shear Madness
Kennedy Center Theatre Lab
Thu Mar 29
8:00PM
Remy Ma
The Fillmore Silver Spring
Thu Mar 29
8:00PM
August Greene
Kennedy Center Concert Hall
Thu Mar 29
8:00PM
Casey Abrams
Jammin Java
Thu Mar 29
10:00PM
Shaun Frank
Glow at Soundcheck
Fri Mar 30
7:00PM
Washington Capitals vs. Carolina Hurricanes
Capital One Arena
Fri Mar 30
7:00PM
Ilaiyaraaja - Telugu Performance
EagleBank Arena
Fri Mar 30
7:00PM
Jimmies Chicken Shack
Tally Ho Theater
Fri Mar 30
7:30PM
New York City Ballet
Kennedy Center Opera House
Fri Mar 30
7:30PM
Marshall Crenshaw And The Bottle Rockets
Birchmere Music Hall
Fri Mar 30
7:30PM
Capitol Steps
Ronald Reagan Building And International Trade Center
Fri Mar 30
7:30PM
Ellis Paul
Jammin Java
Fri Mar 30
8:00PM
The Fab Four - The Ultimate Tribute
Warner Theatre - DC
Fri Mar 30
8:00PM
Lucy Rose & Charlie Cunningham
Union Stage - DC
Fri Mar 30
8:00PM
Pigeons Playing Ping Pong
9:30 Club
Fri Mar 30
8:00PM
The Black Lillies
The Hamilton
Fri Mar 30
8:00PM
Shear Madness
Kennedy Center Theatre Lab
Fri Mar 30
8:30PM
Kendall Street Company
Gypsy Sally's
Fri Mar 30
8:30PM
Steel Panther
The Fillmore Silver Spring
Fri Mar 30
9:00PM
Kayzo
Echostage
Fri Mar 30
9:00PM
Beyonce vs. Rihanna Tribute Party
Black Cat
Fri Mar 30
9:00PM
The Queue
Backstage at Black Cat
Fri Mar 30
10:00PM
REV909 - Tribute To Daft Punk
U Street Music Hall
Fri Mar 30
10:00PM
Prism Tats
Comet Ping Pong
Sat Mar 31
1:30PM
New York City Ballet
Kennedy Center Opera House
Sat Mar 31
3:00PM
Washington Wizards vs. Charlotte Hornets
Capital One Arena
Sat Mar 31
4:00PM
Ilaiyaraaja - Tamil Performance
EagleBank Arena
Sat Mar 31
4:00PM
DMC DC DJ Battle: DJ I-Dee
Flash - DC
Sat Mar 31
6:00PM
Shear Madness
Kennedy Center Theatre Lab
Sat Mar 31
6:30PM
Dashboard Confessional
The Fillmore Silver Spring
Sat Mar 31
7:00PM
Brent Cobb
DC9 Night Club
Sat Mar 31
7:00PM
Joe Robinson
Hill Country DC
Sat Mar 31
7:00PM
Curtis Harding
U Street Music Hall
Sat Mar 31
7:00PM
In Gratitude: A Tribute to Earth, Wind & Fire
Tally Ho Theater
Sat Mar 31
7:30PM
Cleve Francis
Birchmere Music Hall
Sat Mar 31
7:30PM
New York City Ballet
Kennedy Center Opera House
Sat Mar 31
7:30PM
Capitol Steps
Ronald Reagan Building And International Trade Center
Sat Mar 31
8:00PM
Million Dollar Quartet
Music Center At Strathmore
Sat Mar 31
8:00PM
Metropolitan Jazz Orchestra
George Mason Center For The Arts - Concert Hall
Sat Mar 31
8:00PM
Darlingside
Union Stage - DC
Sat Mar 31
8:00PM
The English Beat
The Barns At Wolf Trap
Sat Mar 31
8:00PM
Pigeons Playing Ping Pong
9:30 Club
Sat Mar 31
8:00PM
The Machine
The Hamilton
Sat Mar 31
8:00PM
Rogue Wave
Black Cat
Sat Mar 31
8:00PM
Charles Martin & Samantha Francesca
Flash - DC
Sat Mar 31
9:00PM
Shear Madness
Kennedy Center Theatre Lab
Sat Mar 31
9:00PM
Yellow Dubmarine
Gypsy Sally's
Sat Mar 31
9:00PM
DVBBS
Glow at Echostage
Sat Mar 31
10:30PM
Deep Sugar DC
U Street Music Hall
Sun Apr 1
10:30AM
Easter Gospel Brunch
The Hamilton
Sun Apr 1
1:00PM
Easter Gospel Brunch
The Hamilton
Sun Apr 1
1:30PM
New York City Ballet
Kennedy Center Opera House
Sun Apr 1
3:00PM
Shear Madness
Kennedy Center Theatre Lab
Sun Apr 1
3:00PM
Easter Gospel Brunch
The Hamilton
Sun Apr 1
5:00PM
Newsies - The Musical
Toby's Dinner Theatre - MD
Sun Apr 1
7:00PM
Fujiya & Miyagi
U Street Music Hall
Sun Apr 1
7:30PM
Two Trains Running
Arena Stage - DC
Mon Apr 2
7:00PM
Cigarettes After Sex
9:30 Club
Mon Apr 2
7:30PM
Billy Cobham
Birchmere Music Hall
Mon Apr 2
7:30PM
Kohinoorgasm
Black Cat
Mon Apr 2
8:00PM
James Bay
Lincoln Theatre - DC
Mon Apr 2
8:00PM
Shear Madness
Kennedy Center Theatre Lab
Tue Apr 3
5:00PM
Shear Madness
Kennedy Center Theatre Lab
Tue Apr 3
6:00PM
Newsies - The Musical
Toby's Dinner Theatre - MD
Tue Apr 3
7:30PM
Two Trains Running
Arena Stage - DC
Tue Apr 3
7:30PM
Superchunk
Black Cat
Tue Apr 3
7:30PM
Steve Earle and The Dukes
Birchmere Music Hall
Tue Apr 3
8:00PM
Dark Star Orchestra
The Hamilton
Tue Apr 3
8:00PM
Mirah
DC9 Night Club
Tue Apr 3
8:00PM
Shear Madness
Kennedy Center Theatre Lab
Tue Apr 3
8:00PM
Superorganism
Rock And Roll Hotel
Wed Apr 4
5:00PM
Shear Madness
Kennedy Center Theatre Lab
Wed Apr 4
7:00PM
Yo La Tengo
9:30 Club
Wed Apr 4
7:00PM
Ripe
U Street Music Hall
Wed Apr 4
7:30PM
Ought
Black Cat
Wed Apr 4
7:30PM
Nederlands Dans Theater
Kennedy Center Opera House
Wed Apr 4
7:30PM
David Lindley
Jammin Java
Wed Apr 4
7:30PM
Side Street Strutters
The Maryland Theatre
Wed Apr 4
7:30PM
Richard Thompson & Joan Shelley
Birchmere Music Hall
Wed Apr 4
8:00PM
Ana Moura
The Barns At Wolf Trap
Wed Apr 4
8:00PM
National Symphony Orchestra Pops: Steven Reineke - Black Violin Duo
Kennedy Center Concert Hall
Wed Apr 4
8:00PM
The Night Game
DC9 Night Club
Wed Apr 4
8:00PM
Shear Madness
Kennedy Center Theatre Lab
Wed Apr 4
10:00PM
Krane
Flash - DC
Wed Apr 4
10:00PM
12th Planet
Soundcheck
Thu Apr 5
1:05PM
Washington Nationals vs. New York Mets
Nationals Park
Thu Apr 5
5:00PM
Shear Madness
Kennedy Center Theatre Lab
Thu Apr 5
6:00PM
Newsies - The Musical
Toby's Dinner Theatre - MD
Thu Apr 5
7:00PM
Washington Capitals vs. Nashville Predators
Capital One Arena
Thu Apr 5
7:00PM
The Motet
9:30 Club
Thu Apr 5
7:00PM
Between The Buried And Me
The Fillmore Silver Spring
Thu Apr 5
7:30PM
Nederlands Dans Theater
Kennedy Center Opera House
Thu Apr 5
7:30PM
Ronnie Milsap
Birchmere Music Hall
Thu Apr 5
7:30PM
Khruangbin
Black Cat
Thu Apr 5
7:30PM
Dawn Upshaw & So Percussion
Kennedy Center Terrace Theater
Thu Apr 5
7:30PM
The Subdudes
The Hamilton
Thu Apr 5
7:30PM
Liz Longley
Jammin Java
Thu Apr 5
8:00PM
Yes, Darling
Gypsy Sally's
Thu Apr 5
8:00PM
National Symphony Orchestra Pops: Steven Reineke - Black Violin Duo
Kennedy Center Concert Hall
Thu Apr 5
9:00PM
Chinese Man
U Street Music Hall
Fri Apr 6
7:00PM
Washington Wizards vs. Atlanta Hawks
Capital One Arena
Fri Apr 6
7:00PM
Blossom Bash: Third Eye Blind
The Anthem - D.C.
Fri Apr 6
7:00PM
DMV Springfest: Hoodrich Pablo Juan, Lightshow, Fat Trel & Rico Nasty
The Fillmore Silver Spring
Fri Apr 6
7:30PM
Marty Stuart & His Fabulous Superlatives
Birchmere Music Hall
Fri Apr 6
7:30PM
Nederlands Dans Theater
Kennedy Center Opera House
Fri Apr 6
7:30PM
Rita Moreno
The Weinberg Center For The Arts
Fri Apr 6
7:30PM
Capitol Steps
Ronald Reagan Building And International Trade Center
Fri Apr 6
8:00PM
Anderson East
9:30 Club
Fri Apr 6
8:00PM
Willie Nile
The Hamilton
Fri Apr 6
8:00PM
Cub Sport
Union Stage - DC
Fri Apr 6
8:00PM
Bobby McFerrin
Music Center At Strathmore
Fri Apr 6
8:00PM
Trace Mountains
DC9 Night Club
Fri Apr 6
8:00PM
Crazy Ex-Girlfriend: Rachel Bloom
Lincoln Theatre - DC
Fri Apr 6
8:00PM
Shear Madness
Kennedy Center Theatre Lab
Fri Apr 6
8:00PM
Funky Dawgz Brass Band
Gypsy Sally's
Fri Apr 6
9:00PM
Charlie Daniels Band
Hollywood Casino at Charles Town Races
Fri Apr 6
9:30PM
Sunny Sweeney
Hill Country DC
Sat Apr 7
1:05PM
Washington Nationals vs. New York Mets
Nationals Park
Sat Apr 7
2:00PM
Between The World and Me
Kennedy Center Eisenhower Theater
Sat Apr 7
4:30PM
Dc Rollergirls
D.C. Armory
Sat Apr 7
6:00PM
Shear Madness
Kennedy Center Theatre Lab
Sat Apr 7
7:00PM
Washington Capitals vs. New Jersey Devils
Capital One Arena
Sat Apr 7
7:00PM
Why Don't We
The Fillmore Silver Spring
Sat Apr 7
7:00PM
Colter Wall
U Street Music Hall
Sat Apr 7
7:30PM
Marty Stuart & His Fabulous Superlatives
Birchmere Music Hall
Sat Apr 7
7:30PM
Capitol Steps
Ronald Reagan Building And International Trade Center
Sat Apr 7
8:00PM
A BandHouse Gigs Tribute To Leon Russell
The Barns At Wolf Trap
Sat Apr 7
8:00PM
Chris Barrick Quartet
Gaithersburg Arts Barn
Sat Apr 7
8:00PM
Eden & Verite
9:30 Club
Sat Apr 7
8:00PM
Fortunate Youth, Ballyhoo! & Tatanka
Union Stage - DC
Sat Apr 7
8:00PM
Patti LaBelle
Warner Theatre - DC
Sat Apr 7
8:00PM
Cassy
Flash - DC
Sat Apr 7
8:00PM
Monica
The Anthem - D.C.
Sat Apr 7
8:00PM
Mad Clown & San E
Howard Theatre - DC
Sat Apr 7
8:00PM
Mipso
The Hamilton
Sat Apr 7
8:00PM
Aaron Diehl Trio
Sixth & I Synagogue
Sat Apr 7
8:30PM
David Wilcox & Carrie Newcomer
The Miracle Theatre
Sat Apr 7
8:30PM
Jack Ingram
Pearl Street Warehouse
Sat Apr 7
9:00PM
L.A. Salami
DC9 Night Club
Sat Apr 7
9:00PM
Shear Madness
Kennedy Center Theatre Lab
Sat Apr 7
9:00PM
Illenium
Glow at Echostage
Sat Apr 7
9:00PM
Skydog - Allman Brothers Tribute
Gypsy Sally's
Sat Apr 7
10:30PM
Claptone
U Street Music Hall
Sun Apr 8
2:00PM
Bubble Guppies Live
National Theatre - DC
Sun Apr 8
3:00PM
Cameron Crozman
The Barns At Wolf Trap
Sun Apr 8
3:00PM
Shear Madness
Kennedy Center Theatre Lab
Sun Apr 8
5:00PM
Majah Hype & Trixx
Howard Theatre - DC
Sun Apr 8
7:00PM
Rainbow Kitten Surprise
9:30 Club
Sun Apr 8
7:00PM
Shear Madness
Kennedy Center Theatre Lab
Sun Apr 8
7:00PM
EU - Experience Unlimited
U Street Music Hall
Sun Apr 8
7:30PM
Two Trains Running
Arena Stage - DC
Sun Apr 8
7:30PM
Sam Bush
Birchmere Music Hall
Sun Apr 8
7:30PM
Mountain Heart
Gypsy Sally's
Sun Apr 8
8:00PM
Lorde
The Anthem - D.C.
Sun Apr 8
8:00PM
Cry Cry Cry
Sixth & I Synagogue
Sun Apr 8
8:00PM
Waker
DC9 Night Club
Sun Apr 8
8:08PM
Washington Nationals vs. New York Mets
Nationals Park
Mon Apr 9
7:00PM
The Black Angels
9:30 Club
Mon Apr 9
7:05PM
Washington Nationals vs. Atlanta Braves
Nationals Park
Mon Apr 9
7:30PM
Dasol Kim
Kennedy Center Terrace Theater
Mon Apr 9
8:00PM
David Sedaris
Kennedy Center Concert Hall
Mon Apr 9
8:00PM
Shear Madness
Kennedy Center Theatre Lab
Mon Apr 9
8:00PM
Dex Romweber
Hill Country DC
Tue Apr 10
5:00PM
Shear Madness
Kennedy Center Theatre Lab
Tue Apr 10
6:00PM
Newsies - The Musical
Toby's Dinner Theatre - MD
Tue Apr 10
7:00PM
Andy Grammer
9:30 Club
Tue Apr 10
7:00PM
Skizzy Mars
U Street Music Hall
Tue Apr 10
7:05PM
Washington Nationals vs. Atlanta Braves
Nationals Park
Tue Apr 10
7:30PM
Shen Yun Performing Arts
Kennedy Center Opera House
Tue Apr 10
7:30PM
Two Trains Running
Arena Stage - DC
Tue Apr 10
7:30PM
Martin Taylor
Jammin Java
Tue Apr 10
8:00PM
Washington Wizards vs. Boston Celtics
Capital One Arena
Tue Apr 10
8:00PM
Fort Worth Symphony Orchestra: SHIFT - A Festival of American Orchestras
Kennedy Center Concert Hall
Tue Apr 10
8:00PM
Jim White & Sylvie Simmons
Hill Country DC
Tue Apr 10
8:00PM
Shear Madness
Kennedy Center Theatre Lab
Tue Apr 10
8:00PM
5 Seconds of Summer
The Fillmore Silver Spring
Wed Apr 11
TBA
NHL Eastern Conference Quarterfinals: Washington Capitals vs. TBD - Home Game 1 (Date: TBD - If Necessary)
Capital One Arena
Wed Apr 11
1:05PM
Washington Nationals vs. Atlanta Braves
Nationals Park
Wed Apr 11
1:30PM
Shen Yun Performing Arts
Kennedy Center Opera House
Wed Apr 11
6:00PM
Newsies - The Musical
Toby's Dinner Theatre - MD
Wed Apr 11
6:30PM
Max Raabe & Palast Orchestra
Lincoln Theatre - DC
Wed Apr 11
7:00PM
Franz Ferdinand
9:30 Club
Wed Apr 11
7:00PM
Pale Waves
U Street Music Hall
Wed Apr 11
7:30PM
Two Trains Running
Arena Stage - DC
Wed Apr 11
7:30PM
Christopher Cross
Birchmere Music Hall
Wed Apr 11
7:30PM
Del Florida, My French Roomate, Kit & The Chardonnay Boys
Black Cat
Wed Apr 11
7:30PM
Antigone Rising
Jammin Java
Wed Apr 11
8:00PM
Albany Symphony Orchestra
Kennedy Center Concert Hall
Wed Apr 11
8:00PM
The Washington Ballet: Mixed Masters
Kennedy Center Eisenhower Theater
Wed Apr 11
8:00PM
Partner
DC9 Night Club
Wed Apr 11
8:00PM
Shear Madness
Kennedy Center Theatre Lab
Wed Apr 11
8:00PM
Amoramora
Gypsy Sally's
Thu Apr 12
6:00PM
Newsies - The Musical
Toby's Dinner Theatre - MD
Thu Apr 12
7:00PM
Disney On Ice: Follow Your Heart
EagleBank Arena
Thu Apr 12
7:00PM
Thirdstory
9:30 Club
Thu Apr 12
7:05PM
Washington Nationals vs. Colorado Rockies
Nationals Park
Thu Apr 12
7:30PM
Shen Yun Performing Arts
Kennedy Center Opera House
Thu Apr 12
7:30PM
Celebration of Rory Gallagher
Birchmere Music Hall
Thu Apr 12
7:30PM
Kim Richey
Jammin Java
Thu Apr 12
7:30PM
The HillBenders
The Hamilton
Thu Apr 12
7:30PM
George Clanton & Negative Gemini
Black Cat
Thu Apr 12
8:00PM
Pat McGee
The Barns At Wolf Trap
Thu Apr 12
8:00PM
The Washington Ballet: Mixed Masters
Kennedy Center Eisenhower Theater
Thu Apr 12
8:00PM
Young Galaxy
DC9 Night Club
Thu Apr 12
8:00PM
Shear Madness
Kennedy Center Theatre Lab
Thu Apr 12
8:00PM
Everyone Orchestra
Gypsy Sally's
Thu Apr 12
8:15PM
Dan Layus
Pearl Street Warehouse
Thu Apr 12
9:00PM
Daniel Avery
Flash - DC
Thu Apr 12
9:00PM
Martin Garrix
Glow at Echostage
Thu Apr 12
10:00PM
Brohug
Glow at Soundcheck
Fri Apr 13
TBA
NHL Eastern Conference Quarterfinals: Washington Capitals vs. TBD - Home Game 2 (Date: TBD - If Necessary)
Capital One Arena
Fri Apr 13
10:30AM
Disney On Ice: Follow Your Heart
EagleBank Arena
Fri Apr 13
7:00PM
Alt Nations Advanced Placement Tour: Mansionair, Mikky Ekko & NoMBE
Union Stage - DC
Fri Apr 13
7:05PM
Washington Nationals vs. Colorado Rockies
Nationals Park
Fri Apr 13
7:30PM
Shen Yun Performing Arts
Kennedy Center Opera House
Fri Apr 13
7:30PM
Hairspray
The Maryland Theatre
Fri Apr 13
7:30PM
The Dramatics & LJ Reynolds
Birchmere Music Hall
Fri Apr 13
7:30PM
The Mountaintop
The Weinberg Center For The Arts
Fri Apr 13
7:30PM
Disney On Ice: Follow Your Heart
EagleBank Arena
Fri Apr 13
7:30PM
Capitol Steps
Ronald Reagan Building And International Trade Center
Fri Apr 13
8:00PM
Altar Boyz
Gaithersburg Arts Barn
Fri Apr 13
8:00PM
Pat McGee
The Barns At Wolf Trap
Fri Apr 13
8:00PM
Cirque du Soleil - Luzia
Grand Chapiteau - Lerner Town Square at Tysons II
Fri Apr 13
8:00PM
Keller Williams
The Hamilton
Fri Apr 13
8:00PM
Janiva Magness
Jammin Java
Fri Apr 13
8:00PM
Perpetual Groove
9:30 Club
Fri Apr 13
8:00PM
Austin Basham & Hollow Coves
DC9 Night Club
Fri Apr 13
8:00PM
The Neighborhood Barbershop
DAR Constitution Hall
Fri Apr 13
8:00PM
Shear Madness
Kennedy Center Theatre Lab
Fri Apr 13
8:00PM
Indianapolis Symphony Orchestra
Kennedy Center Concert Hall
Fri Apr 13
8:00PM
The Washington Ballet: Mixed Masters
Kennedy Center Eisenhower Theater
Fri Apr 13
8:00PM
Church Night
Black Cat
Fri Apr 13
8:30PM
YFN Lucci
The Fillmore Silver Spring
Fri Apr 13
9:00PM
Pimps of Joytime
Gypsy Sally's
Fri Apr 13
9:00PM
Victor Calderone
Glow at Echostage
Fri Apr 13
9:30PM
The Plate Scrapers
Hill Country DC
Sat Apr 14
TBA
NBA Eastern Conference First Round: Washington Wizards vs. TBD - Home Game 1 (Date: TBD - If Necessary)
Capital One Arena
Sat Apr 14
10:30AM
Disney On Ice: Follow Your Heart
EagleBank Arena
Sat Apr 14
1:05PM
Washington Nationals vs. Colorado Rockies
Nationals Park
Sat Apr 14
1:30PM
Shen Yun Performing Arts
Kennedy Center Opera House
Sat Apr 14
2:00PM
The Washington Ballet: Mixed Masters
Kennedy Center Eisenhower Theater
Sat Apr 14
2:30PM
Disney On Ice: Follow Your Heart
EagleBank Arena
Sat Apr 14
3:00PM
The Neighborhood Barbershop
DAR Constitution Hall
Sat Apr 14
3:00PM
Let It Be
National Theatre - DC
Sat Apr 14
4:00PM
Gay Men's Chorus of Washington DC
The Barns At Wolf Trap
Sat Apr 14
4:00PM
Deep Chills
Flash - DC
Sat Apr 14
4:30PM
Cirque du Soleil - Luzia
Grand Chapiteau - Lerner Town Square at Tysons II
Sat Apr 14
6:00PM
Shear Madness
Kennedy Center Theatre Lab
Sat Apr 14
6:30PM
Disney On Ice: Follow Your Heart
EagleBank Arena
Sat Apr 14
6:30PM
Nerd Nite
DC9 Night Club
Sat Apr 14
7:00PM
Tyrone Wells & Gabe Dixon
Union Stage - DC
Sat Apr 14
7:30PM
Shen Yun Performing Arts
Kennedy Center Opera House
Sat Apr 14
7:30PM
Hairspray
The Maryland Theatre
Sat Apr 14
7:30PM
Don McLean
Birchmere Music Hall
Sat Apr 14
7:30PM
Pan American Symphony Orchestra: Tango Impressions
Kennedy Center Terrace Theater
Sat Apr 14
7:30PM
Capitol Steps
Ronald Reagan Building And International Trade Center
Sat Apr 14
8:00PM
Gay Men's Chorus of Washington DC
The Barns At Wolf Trap
Sat Apr 14
8:00PM
Red Molly
The Hamilton
Sat Apr 14
8:00PM
Altar Boyz
Gaithersburg Arts Barn
Sat Apr 14
8:00PM
They Might Be Giants
9:30 Club
Sat Apr 14
8:00PM
Cirque du Soleil - Luzia
Grand Chapiteau - Lerner Town Square at Tysons II
Sat Apr 14
8:00PM
Let It Be: A Celebration Of The Music Of The Beatles
National Theatre - DC
Sat Apr 14
8:00PM
National Symphony Orchestra
Kennedy Center Concert Hall
Desperate for Ashley Monroe 2018 Tickets? Then our company is the location to purchase your Ashley Monroe tour 2018 tickets. www.FindTicketsFast.com carry a wide-range choice of Ashley Monroe tickets 2018 for each major concert that occurred in the USA and in Canada. With several Ashley Monroe 2018 tour dates being planned it is no shock that our company has such a huge list. To grab the precise Ashley Monroe tour dates 2018 your hunting for please feel free to categorize our assortment by section ,price point, amount available , or day. If your still having a hard time finding the tickets that you need you can also communicate with customer service and they will aid you with any Ashley Monroe concert tickets 2018 Schedule requests you maybe have.
Hot Current Events Links
When you locate your Ashley Monroe 2018 tickets and you are prepared to purchase, please don't forget to discover their location using The Website's color coordinated venue maps. Each of The Website's maps perfectly illustrates the seat location for each stadium where the concert is being put on. If you are having a rough time finding Ashley Monroe Tickets 2018 , then feel free to reach out to FindTicketsFast's guest services dept. our staff will be happy to help you with locating the seats that you desire to buy on the Map. While you have a team member on the line please don't forget to ask them about Ashley Monroe Concert tickets 2018 as well as any exact question you might have about the Ashley Monroe 2018 tour dates schedule. They will be able to aid you in answering anything that you could not know about the Ashley Monroe tour dates 2018 .
Concert Events Links
The minute all the work you have done to decide on the seats you need and checking the seats area on the venue maps that we provide you may be prepared to secure your Ashley Monroe Tickets 2018 . FindTicketsFast.com urges our clients to purchase the tickets ASAP once they pick the Ashley Monroe Concert Tickets 2018 they desire. Every now and then while our clients are still looking because Ashley Monroe 2018 tour dates are so hot that their tickets end up being purchased by someone else while they make their choice. So after you make your choice to buy exact Ashley Monroe 2018 Tickets, please contact our guest services dept. to submit your order. You can also complete your order on the internet using our encrypted online ordering system. As with purchasing anything please confirm that the Ashley Monroe tickets 2018 that you are purchasing are the ones that you picked out. Make sure that it is the exact Ashley Monroe tour dates 2018 schedule. Compare your ticket order before you submit it on the site with the Ashley Monroe 2018 tour dates that our company has on our web page. It has to match up precisely with the tickets that you decided on with the Ashley Monroe tour dates 2018 that you want to see.
- Ashley Monroe Ordering Information -
- Ashley Monroe Schedules Information -
- For More Concert Tickets And Events -

100% Buyer Guarantee

Customer Reviews
Wonderful Service!
Thank you for the great experience. We truly enjoyed the show. Thank you for making it all happen.
Will use again...
Great customer service + excellant prcing = very happy customer!