Event & Show Tickets
Pro Sport Tickets
College Sport Tickets
Helpful Pages
Secure Online Shopping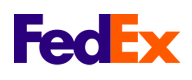 Wilkes Barre Event Tickets

Date/Time
EVENTS
Venue/City
Feb 26, 2020


Wed 6:00PM

Blippi Live
Kirby Center for the Performing Arts - Wilkes Barre, PA
Feb 26, 2020


Wed 7:05PM

Wilkes-Barre Scranton Penguins vs. Providence Bruins
Mohegan Sun Arena at Casey Plaza - Wilkes Barre, PA
Feb 28, 2020


Fri 8:00PM

Howard Gospel Choir
Kirby Center for the Performing Arts - Wilkes Barre, PA
Feb 29, 2020


Sat 8:00PM

Cirque Diabolo
Kirby Center for the Performing Arts - Wilkes Barre, PA
Mar 4, 2020


Wed 7:00PM

Masters Of Illusion
Kirby Center for the Performing Arts - Wilkes Barre, PA
Mar 5, 2020


Thu 7:00PM

Bert Kreischer
Kirby Center for the Performing Arts - Wilkes Barre, PA
Mar 6, 2020


Fri 7:00PM

The Roadshow Tour: Bethel Music & Unspoken
Mohegan Sun Arena at Casey Plaza - Wilkes Barre, PA
Mar 7, 2020


Sat 7:05PM

Wilkes-Barre Scranton Penguins vs. Bridgeport Sound Tigers
Mohegan Sun Arena at Casey Plaza - Wilkes Barre, PA
Mar 7, 2020


Sat 8:00PM

Jake Owen
Kirby Center for the Performing Arts - Wilkes Barre, PA
Mar 8, 2020


Sun 3:05PM

Wilkes-Barre Scranton Penguins vs. Binghamton Devils
Mohegan Sun Arena at Casey Plaza - Wilkes Barre, PA
Mar 9, 2020


Mon 7:00PM

Finding Neverland
Kirby Center for the Performing Arts - Wilkes Barre, PA
Mar 11, 2020


Wed 7:00PM

Nate Bargatze
Kirby Center for the Performing Arts - Wilkes Barre, PA
Mar 13, 2020


Fri 8:00PM

Aaron Lewis
Mohegan Sun Arena at Casey Plaza - Wilkes Barre, PA
Mar 14, 2020


Sat 3:00PM

Dinosaur World Live
Kirby Center for the Performing Arts - Wilkes Barre, PA
Mar 18, 2020


Wed 7:05PM

Wilkes-Barre Scranton Penguins vs. Cleveland Monsters
Mohegan Sun Arena at Casey Plaza - Wilkes Barre, PA
Mar 20, 2020


Fri 1:00PM

The Maltese Falcon
Kirby Center for the Performing Arts - Wilkes Barre, PA
Mar 20, 2020


Fri 7:05PM

Wilkes-Barre Scranton Penguins vs. Cleveland Monsters
Mohegan Sun Arena at Casey Plaza - Wilkes Barre, PA
Mar 20, 2020


Fri 7:30PM

The Maltese Falcon
Kirby Center for the Performing Arts - Wilkes Barre, PA
Mar 21, 2020


Sat 7:05PM

Wilkes-Barre Scranton Penguins vs. Hershey Bears
Mohegan Sun Arena at Casey Plaza - Wilkes Barre, PA
Mar 24, 2020


Tue 6:30PM

Trolls Live!
Mohegan Sun Arena at Casey Plaza - Wilkes Barre, PA
Mar 25, 2020


Wed 2:00PM

Trolls Live!
Mohegan Sun Arena at Casey Plaza - Wilkes Barre, PA
Mar 25, 2020


Wed 6:30PM

Trolls Live!
Mohegan Sun Arena at Casey Plaza - Wilkes Barre, PA
Mar 28, 2020


Sat 7:00PM

Joe Nardone's Doo Wop Part Two
Kirby Center for the Performing Arts - Wilkes Barre, PA
Mar 28, 2020


Sat 7:05PM

Wilkes-barre Scranton Penguins vs. Rochester Americans
Mohegan Sun Arena at Casey Plaza - Wilkes Barre, PA
Apr 3, 2020


Fri 1:00PM

Easter Parade
Kirby Center for the Performing Arts - Wilkes Barre, PA
Apr 3, 2020


Fri 7:05PM

Wilkes-Barre Scranton Penguins vs. Hartford Wolf Pack
Mohegan Sun Arena at Casey Plaza - Wilkes Barre, PA
Apr 3, 2020


Fri 7:30PM

Easter Parade
Kirby Center for the Performing Arts - Wilkes Barre, PA
Apr 4, 2020


Sat 1:00PM

Llama Llama - Live!
Kirby Center for the Performing Arts - Wilkes Barre, PA
Apr 5, 2020


Sun 3:05PM

Wilkes-Barre Scranton Penguins vs. Lehigh Valley Phantoms
Mohegan Sun Arena at Casey Plaza - Wilkes Barre, PA
Apr 5, 2020


Sun 7:00PM

The Beach Boys
Kirby Center for the Performing Arts - Wilkes Barre, PA
Apr 11, 2020


Sat 7:05PM

Wilkes-Barre Scranton Penguins vs. Hartford Wolf Pack
Mohegan Sun Arena at Casey Plaza - Wilkes Barre, PA
Apr 22, 2020


Wed 6:30PM

Wild Kratts - Live
Kirby Center for the Performing Arts - Wilkes Barre, PA
Apr 24, 2020


Fri 8:00PM

Gabriel Iglesias
Mohegan Sun Arena at Casey Plaza - Wilkes Barre, PA
Apr 25, 2020


Sat 8:00PM

Classic Albums Live Tribute Show: Pink Floyd - Dark Side of the Moon
Kirby Center for the Performing Arts - Wilkes Barre, PA
May 1, 2020


Fri 7:00PM

Martina McBride
Kirby Center for the Performing Arts - Wilkes Barre, PA
May 1, 2020


Fri 7:30PM

Tool
Mohegan Sun Arena at Casey Plaza - Wilkes Barre, PA
May 6, 2020


Wed 7:00PM

Million Dollar Quartet
Kirby Center for the Performing Arts - Wilkes Barre, PA
May 8, 2020


Fri 1:00PM

Love Story
Kirby Center for the Performing Arts - Wilkes Barre, PA
May 8, 2020


Fri 7:30PM

Love Story
Kirby Center for the Performing Arts - Wilkes Barre, PA
May 13, 2020


Wed 7:30PM

Ann Wilson
Kirby Center for the Performing Arts - Wilkes Barre, PA
May 16, 2020


Sat 7:30PM

Steven Maglio - The Sinatra Years
Kirby Center for the Performing Arts - Wilkes Barre, PA
May 17, 2020


Sun 7:00PM

The Color Purple
Kirby Center for the Performing Arts - Wilkes Barre, PA
May 26, 2020


Tue 7:30PM

Angels and Airwaves
Kirby Center for the Performing Arts - Wilkes Barre, PA
Jun 17, 2020


Wed 7:00PM

Alice Cooper, Tesla & Lita Ford
Mohegan Sun Arena at Casey Plaza - Wilkes Barre, PA
Jun 26, 2020


Fri 1:00PM

The Princess Bride
Kirby Center for the Performing Arts - Wilkes Barre, PA
Jun 26, 2020


Fri 7:30PM

The Princess Bride
Kirby Center for the Performing Arts - Wilkes Barre, PA
Jul 1, 2020


Wed 7:30PM

Lauren Daigle & Johnnyswim
Mohegan Sun Arena at Casey Plaza - Wilkes Barre, PA
Jul 12, 2020


Sun 7:00PM

Tim McGraw, Midland & Ingrid Andress
Mohegan Sun Arena at Casey Plaza - Wilkes Barre, PA
Aug 12, 2020


Wed 7:30PM

Impractical Jokers Live
Mohegan Sun Arena at Casey Plaza - Wilkes Barre, PA
Sep 26, 2020


Sat 8:00PM

Australian Pink Floyd Show
Kirby Center for the Performing Arts - Wilkes Barre, PA
Oct 2, 2020


Fri 7:00PM

Alabama
Mohegan Sun Arena at Casey Plaza - Wilkes Barre, PA
Oct 19, 2020


Mon 7:30PM

John Cleese
Kirby Center for the Performing Arts - Wilkes Barre, PA
Nov 7, 2020


Sat 8:00PM

Almost Queen - A Tribute To Queen
Kirby Center for the Performing Arts - Wilkes Barre, PA
Nov 19, 2020


Thu 7:00PM

Jurassic World
Mohegan Sun Arena at Casey Plaza - Wilkes Barre, PA
Nov 20, 2020


Fri 7:00PM

Jurassic World
Mohegan Sun Arena at Casey Plaza - Wilkes Barre, PA
Nov 21, 2020


Sat 11:00AM

Jurassic World
Mohegan Sun Arena at Casey Plaza - Wilkes Barre, PA
Nov 21, 2020


Sat 3:00PM

Jurassic World
Mohegan Sun Arena at Casey Plaza - Wilkes Barre, PA
Nov 21, 2020


Sat 7:00PM

Jurassic World
Mohegan Sun Arena at Casey Plaza - Wilkes Barre, PA
Nov 22, 2020


Sun 11:00AM

Jurassic World
Mohegan Sun Arena at Casey Plaza - Wilkes Barre, PA
Nov 22, 2020


Sun 3:00PM

Jurassic World
Mohegan Sun Arena at Casey Plaza - Wilkes Barre, PA
< Prev 1 Next >
Find Tickets, LLC Is Your Online Wilkes Barre Event Tickets 2020 Agents For Each Huge Thing That Takes Place In Wilkes Barre And The Immediate Urban Area. We Display Event Tickets Wilkes Barre Booked In The City So We Are Called By Many To Be Included In The Best Tickets To Events In Wilkes Barre Agencies. Using One Of The Greatest Fresh And Ample Listings Of Tickets For Events In Wilkes Barre On The Web For The Metro Area That FindTicketsFast Is Listed Possible Customers Punch In They Are They're Looking For Seating In Their Area. Our Agent Tickets Can Be Listed By Price, Or Section To Help You In Purchasing The Particular Event You Are Searching For Or Any Massive Happening, Comprising Half Price, Cheap, Last Minute, And Discount Tickets To Events In Wilkes Barre You Desire To To Go In The Entire City And Close By Metro Area Of Wilkes Barre.
Should You Have Any Queries About Tickets On Our Event Tickets Wilkes Barre 2020 Page, Or Everything About An Event In Wilkes Barre Going On Around The Area Please Call The Website's Patron Service Call Center For Up To Date Information, And Basic Information About Your Booking From The Wilkes Barre Event Tickets 2020 Webpage. Our Informed Team Members Can Aid You With Your Events For Wilkes Barre Ordering By The Phone Or With A Couple Presses Of The Mouse You Can Order Your Tickets For Wilkes Barre Events Website Page Over Our Protected Ticket Securing Software Using Modern Security Software Which Is Equally Secure As Purchasing Right From A Place In Wilkes Barre That Are In An Agency.
Hot Current Events Links
Wilkes Barre Event Categories
As Well As Getting Details From Find Tickets, LLC's Event Tickets Wilkes Barre Website Page, Information Is Similarly Offered From Our Consumer Service Agents. Our Reps. Can Provide You With Helpful Info About Seat Numbers, Venue Maps, Event Dates In Addition To Aid You Pick Out The Perfect Seats If You're Not Acquainted With A Particular Venue That Is Retailed By A Company. As Ticket Brokers We Have A Huge Assortment Of Wilkes Barre Event Tickets Which Include Discount, Half Price, Last Minute & Cheap Tickets For Events In Wilkes Barre That We Can Find Tickets That Take Place In The Metro Area For Basically Anybody Looking To Purchase Tickets To Events In Wilkes Barre Agent Via The Web Or Via The Phone. Find Tickets, LLC Is 1 Of The Top Wilkes Barre Ticket Agencies With A Website.
- Wilkes Barre Event Ordering Information -
- 2020 Wilkes Barre Event Schedule Information -
- For More Cities And Events -

100% Buyer Guarantee

Customer Reviews
Wonderful Service!
Thank you for the great experience. We truly enjoyed the show. Thank you for making it all happen.
Will use again...
Great customer service + excellant prcing = very happy customer!