Event & Show Tickets
Pro Sport Tickets
College Sport Tickets
Helpful Pages
Secure Online Shopping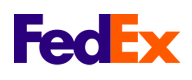 Toledo Ticket Broker

Date/Time
EVENTS
Venue/City
Apr 27, 2020


Mon 6:35PM

Toledo Mud Hens vs. Scranton Wilkes-Barre RailRiders
Fifth Third Field - Toledo - Toledo, OH
Apr 28, 2020


Tue 6:35PM

Toledo Mud Hens vs. Scranton Wilkes-Barre RailRiders
Fifth Third Field - Toledo - Toledo, OH
Apr 29, 2020


Wed 6:35PM

Toledo Mud Hens vs. Scranton Wilkes-Barre RailRiders
Fifth Third Field - Toledo - Toledo, OH
Apr 30, 2020


Thu 10:35AM

Toledo Mud Hens vs. Scranton Wilkes-Barre RailRiders
Fifth Third Field - Toledo - Toledo, OH
May 1, 2020


Fri 7:05PM

Toledo Mud Hens vs. Rochester Red Wings
Fifth Third Field - Toledo - Toledo, OH
May 2, 2020


Sat 5:05PM

Toledo Mud Hens vs. Rochester Red Wings
Fifth Third Field - Toledo - Toledo, OH
May 3, 2020


Sun 1:05PM

Toledo Mud Hens vs. Rochester Red Wings
Fifth Third Field - Toledo - Toledo, OH
May 11, 2020


Mon 6:35PM

Toledo Mud Hens vs. Louisville Bats
Fifth Third Field - Toledo - Toledo, OH
May 12, 2020


Tue 6:35PM

Toledo Mud Hens vs. Louisville Bats
Fifth Third Field - Toledo - Toledo, OH
May 13, 2020


Wed 10:35AM

Toledo Mud Hens vs. Louisville Bats
Fifth Third Field - Toledo - Toledo, OH
May 14, 2020


Thu 10:35AM

Toledo Mud Hens vs. Louisville Bats
Fifth Third Field - Toledo - Toledo, OH
May 19, 2020


Tue 6:35PM

Toledo Mud Hens vs. Norfolk Tides
Fifth Third Field - Toledo - Toledo, OH
May 20, 2020


Wed 6:35PM

Toledo Mud Hens vs. Norfolk Tides
Fifth Third Field - Toledo - Toledo, OH
May 21, 2020


Thu 10:35AM

Toledo Mud Hens vs. Norfolk Tides
Fifth Third Field - Toledo - Toledo, OH
May 22, 2020


Fri 7:05PM

Toledo Mud Hens vs. Charlotte Knights
Fifth Third Field - Toledo - Toledo, OH
May 23, 2020


Sat 7:05PM

Toledo Mud Hens vs. Charlotte Knights
Fifth Third Field - Toledo - Toledo, OH
May 24, 2020


Sun 6:05PM

Toledo Mud Hens vs. Charlotte Knights
Fifth Third Field - Toledo - Toledo, OH
May 25, 2020


Mon 5:00PM

Toledo Mud Hens vs. Charlotte Knights
Fifth Third Field - Toledo - Toledo, OH
Jun 2, 2020


Tue 7:05PM

Toledo Mud Hens vs. Durham Bulls
Fifth Third Field - Toledo - Toledo, OH
Jun 3, 2020


Wed 7:05PM

Toledo Mud Hens vs. Durham Bulls
Fifth Third Field - Toledo - Toledo, OH
Jun 4, 2020


Thu 7:05PM

Toledo Mud Hens vs. Durham Bulls
Fifth Third Field - Toledo - Toledo, OH
Jun 5, 2020


Fri 7:05PM

Toledo Mud Hens vs. Pawtucket Red Sox
Fifth Third Field - Toledo - Toledo, OH
Jun 6, 2020


Sat 7:05PM

Toledo Mud Hens vs. Pawtucket Red Sox
Fifth Third Field - Toledo - Toledo, OH
Jun 7, 2020


Sun 4:05PM

Toledo Mud Hens vs. Pawtucket Red Sox
Fifth Third Field - Toledo - Toledo, OH
Jun 7, 2020


Sun 7:00PM

For King and Country
Huntington Center - Toledo, OH
Jun 18, 2020


Thu 7:05PM

Toledo Mud Hens vs. Columbus Clippers
Fifth Third Field - Toledo - Toledo, OH
Jun 19, 2020


Fri 7:05PM

Toledo Mud Hens vs. Columbus Clippers
Fifth Third Field - Toledo - Toledo, OH
Jun 20, 2020


Sat 7:05PM

Toledo Mud Hens vs. Columbus Clippers
Fifth Third Field - Toledo - Toledo, OH
Jun 21, 2020


Sun 4:05PM

Toledo Mud Hens vs. Columbus Clippers
Fifth Third Field - Toledo - Toledo, OH
Jun 29, 2020


Mon 7:05PM

Toledo Mud Hens vs. Indianapolis Indians
Fifth Third Field - Toledo - Toledo, OH
Jun 30, 2020


Tue 7:05PM

Toledo Mud Hens vs. Indianapolis Indians
Fifth Third Field - Toledo - Toledo, OH
Jul 1, 2020


Wed 12:05PM

Toledo Mud Hens vs. Indianapolis Indians
Fifth Third Field - Toledo - Toledo, OH
Jul 2, 2020


Thu 7:05PM

Toledo Mud Hens vs. Columbus Clippers
Fifth Third Field - Toledo - Toledo, OH
Jul 3, 2020


Fri 7:05PM

Toledo Mud Hens vs. Columbus Clippers
Fifth Third Field - Toledo - Toledo, OH
Jul 8, 2020


Wed 7:30PM

Lauren Daigle & Johnnyswim
Huntington Center - Toledo, OH
Jul 10, 2020


Fri 7:05PM

Toledo Mud Hens vs. Durham Bulls
Fifth Third Field - Toledo - Toledo, OH
Jul 11, 2020


Sat 7:05PM

Toledo Mud Hens vs. Durham Bulls
Fifth Third Field - Toledo - Toledo, OH
Jul 12, 2020


Sun 4:05PM

Toledo Mud Hens vs. Durham Bulls
Fifth Third Field - Toledo - Toledo, OH
Jul 16, 2020


Thu 7:30PM

Buddy Guy & Jonny Lang
Toledo Zoo Amphitheatre - Toledo, OH
Jul 17, 2020


Fri 7:30PM

Reba McEntire
Huntington Center - Toledo, OH
Jul 20, 2020


Mon 7:05PM

Toledo Mud Hens vs. Lehigh Valley IronPigs
Fifth Third Field - Toledo - Toledo, OH
Jul 21, 2020


Tue 12:05PM

Toledo Mud Hens vs. Lehigh Valley IronPigs
Fifth Third Field - Toledo - Toledo, OH
Jul 22, 2020


Wed 7:05PM

Toledo Mud Hens vs. Lehigh Valley IronPigs
Fifth Third Field - Toledo - Toledo, OH
Jul 23, 2020


Thu 7:05PM

Toledo Mud Hens vs. Lehigh Valley IronPigs
Fifth Third Field - Toledo - Toledo, OH
Jul 24, 2020


Fri 7:05PM

Toledo Mud Hens vs. Buffalo Bisons
Fifth Third Field - Toledo - Toledo, OH
Jul 25, 2020


Sat 7:05PM

Toledo Mud Hens vs. Buffalo Bisons
Fifth Third Field - Toledo - Toledo, OH
Jul 26, 2020


Sun 4:05PM

Toledo Mud Hens vs. Buffalo Bisons
Fifth Third Field - Toledo - Toledo, OH
Jul 29, 2020


Wed 7:00PM

The Doobie Brothers & Michael McDonald
Toledo Zoo Amphitheatre - Toledo, OH
Aug 6, 2020


Thu 7:05PM

Toledo Mud Hens vs. Louisville Bats
Fifth Third Field - Toledo - Toledo, OH
Aug 7, 2020


Fri 7:05PM

Toledo Mud Hens vs. Louisville Bats
Fifth Third Field - Toledo - Toledo, OH
FindTicketsFast.com Is Your Online Toledo Ticket Brokers Agent For Every Big Event That Takes Place In Toledo And The Nearby Urban Area. We List Tickets To Events Held In Toledo So We Are Looked At By A lot Of People To Be Included In The Ticket Brokers In Toledo. Using Among The Best Fresh And Ample Medley Of Event Tickets On The Web For Toledo Events That FindTicketsFast Is [Listed|Shown|When Potential Customers Look Up Ticket Brokers Toledo. Our Agency Event Tickets Can Be Listed By Amount, Or Location To Aid You In Finding The Particular Event You Are Looking For Or Any Massive Event, Comprising Theatre, Concerts, & Sports, You Want To Watch In The Whole City And Nearby Metro Area Of Toledo.
If You Have Any Concerns About Tickets On Our Ticket Broker Toledo Page, Or Something About An Event Happening In Toledo Please Call Our Company's Patron Service Department For Up To Date Information, And Basic Information About Your Booking From The Ticket Brokers Toledo Site Page. Our Educated Employees Will Help You With Your Ticket Booking Via The Telephone Or With A Few Clicks Of The Mouse You Can Order Your Tickets From Our Toledo Ticket Brokers Internet Page Over Our Protected Ticket Securing Software Using Modern Security Software Which Is Just As Safe As Booking Straight From Ticket Brokers In Toledo That Are In An Agency.
Hot Current Events Links
Toledo Event Categories
Besides Getting Info From www.FindTicketsFast.com's Ticket Broker Toledo Event Webpage, Information Is Similarly Offered From Our Client Service Agents. Our Representatives Can Provide You With Useful Info About Venue Maps, Event Dates, & Seat Numbers Plus Assist You Select The Precise Seats If Your Not Familiar With A Specific Venue That Is Carried By Toledo Ticket Agencies. As Toledo Ticket Brokers We Carry A Big Medley Of Toledo Event Tickets Which Include Sold Out, Premium And Cheap Tickets That We Can Find Tickets For Events In The Metro Area For Almost Everyone Wanting To Book Tickets From A Ticket Brokers In Toledo Agent Via The Web Or Over The Telephone. www.FindTicketsFast.com Is One Of The Number One Ticket Brokers Toledo Event Agencies On The World Wide Web.
- Toledo Ticket Broker Ordering Information -
- 2020 Toledo Schedule Information -
- For More Cities And Events -

100% Buyer Guarantee

Customer Reviews
Wonderful Service!
Thank you for the great experience. We truly enjoyed the show. Thank you for making it all happen.
Will use again...
Great customer service + excellant prcing = very happy customer!