Event & Show Tickets
Pro Sport Tickets
College Sport Tickets
Helpful Pages
Secure Online Shopping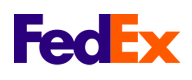 San Francisco Ticket Broker

Date/Time
EVENTS
Venue/City
Apr 24, 2020


Fri 7:30PM

Harry Potter and The Cursed Child - Part 2
Curran Theatre - San Francisco, CA
Apr 24, 2020


Fri 8:00PM

Rocky Horror Picture Show - Play
Geary Theatre - CA - San Francisco, CA
Apr 24, 2020


Fri 8:00PM

San Francisco Symphony: Nikolaj Szeps-Znaider - Mozart
Davies Symphony Hall - San Francisco, CA
Apr 24, 2020


Fri 8:00PM

Nando Reis
Marines Memorial Theatre - San Francisco, CA
Apr 24, 2020


Fri 9:00PM

Royal Jelly Jive
The Independent - San Francisco, CA
Apr 24, 2020


Fri 9:00PM

Moontower
Brick & Mortar Music Hall - San Francisco, CA
Apr 25, 2020


Sat TBA

Harry Potter and The Cursed Child - Part 1 & 2 (2PM & 7:30PM)
Curran Theatre - San Francisco, CA
Apr 25, 2020


Sat 2:00PM

Harry Potter and The Cursed Child - Part 1
Curran Theatre - San Francisco, CA
Apr 25, 2020


Sat 2:00PM

Rocky Horror Picture Show - Play
Geary Theatre - CA - San Francisco, CA
Apr 25, 2020


Sat 3:00PM

Kristina Kuzmic
Cobb's Comedy Club - San Francisco, CA
Apr 25, 2020


Sat 7:30PM

Harry Potter and The Cursed Child - Part 2
Curran Theatre - San Francisco, CA
Apr 25, 2020


Sat 8:00PM

San Francisco Symphony: Nikolaj Szeps-Znaider - Mozart
Davies Symphony Hall - San Francisco, CA
Apr 25, 2020


Sat 8:00PM

SoulfulofNoise
Brick & Mortar Music Hall - San Francisco, CA
Apr 25, 2020


Sat 8:30PM

Sun Kil Moon
August Hall - San Francisco, CA
Apr 26, 2020


Sun TBA

Harry Potter and The Cursed Child - Part 1 & 2 (1PM & 6:30PM)
Curran Theatre - San Francisco, CA
Apr 26, 2020


Sun 1:00PM

Harry Potter and The Cursed Child - Part 1
Curran Theatre - San Francisco, CA
Apr 26, 2020


Sun 6:30PM

Harry Potter and The Cursed Child - Part 2
Curran Theatre - San Francisco, CA
Apr 26, 2020


Sun 7:00PM

Rocky Horror Picture Show - Play
Geary Theatre - CA - San Francisco, CA
Apr 26, 2020


Sun 7:30PM

Cello Recital: Gautier Capucon & Yuja Wang
Davies Symphony Hall - San Francisco, CA
Apr 26, 2020


Sun 8:00PM

The Karney Band, Keepers of Humanity & Sammy Patrick
Brick & Mortar Music Hall - San Francisco, CA
Apr 28, 2020


Tue 7:30PM

Rocky Horror Picture Show - Play
Geary Theatre - CA - San Francisco, CA
Apr 28, 2020


Tue 8:00PM

Cello Recital: Gautier Capucon & Yuja Wang
Davies Symphony Hall - San Francisco, CA
Apr 29, 2020


Wed TBA

Harry Potter and The Cursed Child - Part 1 & 2 (2PM & 7:30PM)
Curran Theatre - San Francisco, CA
Apr 29, 2020


Wed 2:00PM

Harry Potter and The Cursed Child - Part 1
Curran Theatre - San Francisco, CA
Apr 29, 2020


Wed 7:30PM

Harry Potter and The Cursed Child - Part 2
Curran Theatre - San Francisco, CA
Apr 29, 2020


Wed 7:30PM

Rocky Horror Picture Show - Play
Geary Theatre - CA - San Francisco, CA
Apr 29, 2020


Wed 8:00PM

Jon Dore
Punch Line Comedy Club - San Francisco - San Francisco, CA
Apr 29, 2020


Wed 8:00PM

Soft Glas & Angelica Rahe
Brick & Mortar Music Hall - San Francisco, CA
Apr 30, 2020


Thu TBA

Harry Potter and The Cursed Child - Part 1 & 2 (Thursday 7:30PM & Friday 7:30PM)
Curran Theatre - San Francisco, CA
Apr 30, 2020


Thu 7:30PM

Harry Potter and The Cursed Child - Part 1
Curran Theatre - San Francisco, CA
Apr 30, 2020


Thu 7:30PM

Rocky Horror Picture Show - Play
Geary Theatre - CA - San Francisco, CA
Apr 30, 2020


Thu 8:00PM

San Francisco Symphony: Mirga Grazinyte-Tyla - Mirga & Beethoven 5
Davies Symphony Hall - San Francisco, CA
Apr 30, 2020


Thu 8:00PM

Jon Dore
Punch Line Comedy Club - San Francisco - San Francisco, CA
Apr 30, 2020


Thu 8:00PM

La Luz
The Chapel - San Francisco, CA
May 1, 2020


Fri 7:30PM

Harry Potter and The Cursed Child - Part 2
Curran Theatre - San Francisco, CA
May 1, 2020


Fri 7:30PM

Jon Dore
Punch Line Comedy Club - San Francisco - San Francisco, CA
May 1, 2020


Fri 7:30PM

Artistic Responses to Napoleon: Beethoven, Goya & Goethe
Marines Memorial Theatre - San Francisco, CA
May 1, 2020


Fri 7:30PM

Kevin Pollak
Cobb's Comedy Club - San Francisco, CA
May 1, 2020


Fri 8:00PM

Rocky Horror Picture Show - Play
Geary Theatre - CA - San Francisco, CA
May 1, 2020


Fri 8:00PM

San Francisco Symphony: Mirga Grazinyte-Tyla - Mirga & Beethoven 5
Davies Symphony Hall - San Francisco, CA
May 1, 2020


Fri 8:00PM

San Francisco Ballet: Romeo And Juliet
War Memorial Opera House - San Francisco, CA
May 1, 2020


Fri 9:00PM

Tops
The Independent - San Francisco, CA
May 1, 2020


Fri 9:00PM

Mo Lowda and The Humble & Desert Noises
Brick & Mortar Music Hall - San Francisco, CA
May 1, 2020


Fri 9:45PM

Jon Dore
Punch Line Comedy Club - San Francisco - San Francisco, CA
May 1, 2020


Fri 9:45PM

Kevin Pollak
Cobb's Comedy Club - San Francisco, CA
May 1, 2020


Fri 10:00PM

Luttrell - DJ
1015 Folsom Nightclub - San Francisco, CA
May 2, 2020


Sat TBA

Harry Potter and The Cursed Child - Part 1 & 2 (2PM & 7:30PM)
Curran Theatre - San Francisco, CA
May 2, 2020


Sat 10:00AM

Artistic Responses to Napoleon: Beethoven, Goya & Goethe
Marines Memorial Theatre - San Francisco, CA
May 2, 2020


Sat 2:00PM

Harry Potter and The Cursed Child - Part 1
Curran Theatre - San Francisco, CA
May 2, 2020


Sat 2:00PM

Rocky Horror Picture Show - Play
Geary Theatre - CA - San Francisco, CA
www.FindTicketsFast.com Is Your World Wide Web San Francisco Ticket Brokers Agency For Every Massive Event That Goes On In San Francisco And The Encompassing Metropolitan Area. We Offer Tickets To Events Booked In San Francisco So Our Company Is Considered By A lot Of People To Be One Of The Ticket Brokers In San Francisco. Using One Of The Greatest Current And Full Inventory Of Event Tickets On Online For San Francisco Events That FindTicketsFast Is [Listed|Shown|When Current Customers Look Up Ticket Brokers San Francisco. Our Agent Event Tickets Can Be Sorted By Amount And Section To Help You In Finding The Exact Event You're Searching For Or Any Huge Event, Comprising Sports, Concerts, And Theater You Would Like To Attend In The Whole City And Nearby Metro Area Of San Francisco.
When You Have Some Questions About Tickets On Our Ticket Broker San Francisco Page, Or Something About An Event Happening In San Francisco Please Contact www.FindTicketsFast.com's Client Service Office For Current Info., And General Information About Your Purchase From The Ticket Brokers San Francisco Site Page. Our Trained Staff Can Help You With Your Ticket Purchase By The Telephone Or With A 3 Clicks Of The Mouse You Can Book Your Tickets From Our San Francisco Ticket Brokers Webpage Website Page Over Our Secure Ticket Purchasing Software Using The Latest Protective Software Which Is Equally Safe As Ordering Directly From Ticket Brokers In San Francisco That Are In An Agency.
Hot Current Events Links
San Francisco Event Categories
In Addition To Receiving Information From FindTicketsFast's Ticket Broker San Francisco Event Webpage, Info Is Likewise Obtainable From Our Visitor Service Agency Employees. Our Team Members Can Supply You With Useful Information About Venue Maps, Event Dates, & Seat Numbers In Addition To Aid You Choose The Precise Seats If You Are Not Acquainted With A Specific Stadium That Is Carried By San Francisco Ticket Agencies. As San Francisco Ticket Brokers We Carry A Wide Inventory Of San Francisco Event Tickets Which Include Premium, Sold Out, And Cheap Tickets That We Can Find Tickets For Events In The Metro Area For Just About Anyone Needing To Secure Tickets From A Ticket Brokers In San Francisco Agent Online Or Over The Phone. www.FindTicketsFast.com Is One Of The Main Ticket Brokers San Francisco Event Agencies Via The Web.
- San Francisco Ticket Broker Ordering Information -
- 2020 San Francisco Schedule Information -
- For More Cities And Events -

100% Buyer Guarantee

Customer Reviews
Wonderful Service!
Thank you for the great experience. We truly enjoyed the show. Thank you for making it all happen.
Will use again...
Great customer service + excellant prcing = very happy customer!