Event & Show Tickets
Pro Sport Tickets
College Sport Tickets
Helpful Pages
Secure Online Shopping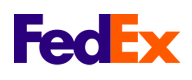 San Francisco Sports Tickets

Date/Time
EVENTS
Venue/City
Oct 20, 2017


Fri 7:30PM

Grand National Rodeo
Cow Palace - San Francisco, CA
Oct 21, 2017


Sat 7:30PM

Grand National Rodeo
Cow Palace - San Francisco, CA
Apr 3, 2018


Tue TBA

San Francisco Giants vs. Seattle Mariners
AT&T Park - San Francisco, CA
Apr 4, 2018


Wed TBA

San Francisco Giants vs. Seattle Mariners
AT&T Park - San Francisco, CA
Apr 6, 2018


Fri TBA

San Francisco Giants vs. Los Angeles Dodgers
AT&T Park - San Francisco, CA
Apr 7, 2018


Sat TBA

San Francisco Giants vs. Los Angeles Dodgers
AT&T Park - San Francisco, CA
Apr 8, 2018


Sun TBA

San Francisco Giants vs. Los Angeles Dodgers
AT&T Park - San Francisco, CA
Apr 9, 2018


Mon TBA

San Francisco Giants vs. Arizona Diamondbacks
AT&T Park - San Francisco, CA
Apr 10, 2018


Tue TBA

San Francisco Giants vs. Arizona Diamondbacks
AT&T Park - San Francisco, CA
Apr 11, 2018


Wed TBA

San Francisco Giants vs. Arizona Diamondbacks
AT&T Park - San Francisco, CA
Apr 23, 2018


Mon TBA

San Francisco Giants vs. Washington Nationals
AT&T Park - San Francisco, CA
Apr 24, 2018


Tue TBA

San Francisco Giants vs. Washington Nationals
AT&T Park - San Francisco, CA
Apr 25, 2018


Wed TBA

San Francisco Giants vs. Washington Nationals
AT&T Park - San Francisco, CA
Apr 27, 2018


Fri TBA

San Francisco Giants vs. Los Angeles Dodgers
AT&T Park - San Francisco, CA
Apr 28, 2018


Sat TBA

San Francisco Giants vs. Los Angeles Dodgers
AT&T Park - San Francisco, CA
Apr 29, 2018


Sun TBA

San Francisco Giants vs. Los Angeles Dodgers
AT&T Park - San Francisco, CA
Apr 30, 2018


Mon TBA

San Francisco Giants vs. San Diego Padres
AT&T Park - San Francisco, CA
May 1, 2018


Tue TBA

San Francisco Giants vs. San Diego Padres
AT&T Park - San Francisco, CA
May 2, 2018


Wed TBA

San Francisco Giants vs. San Diego Padres
AT&T Park - San Francisco, CA
May 14, 2018


Mon TBA

San Francisco Giants vs. Cincinnati Reds
AT&T Park - San Francisco, CA
May 15, 2018


Tue TBA

San Francisco Giants vs. Cincinnati Reds
AT&T Park - San Francisco, CA
May 16, 2018


Wed TBA

San Francisco Giants vs. Cincinnati Reds
AT&T Park - San Francisco, CA
May 17, 2018


Thu TBA

San Francisco Giants vs. Colorado Rockies
AT&T Park - San Francisco, CA
May 18, 2018


Fri TBA

San Francisco Giants vs. Colorado Rockies
AT&T Park - San Francisco, CA
May 19, 2018


Sat TBA

San Francisco Giants vs. Colorado Rockies
AT&T Park - San Francisco, CA
May 20, 2018


Sun TBA

San Francisco Giants vs. Colorado Rockies
AT&T Park - San Francisco, CA
Jun 1, 2018


Fri TBA

San Francisco Giants vs. Philadelphia Phillies
AT&T Park - San Francisco, CA
Jun 2, 2018


Sat TBA

San Francisco Giants vs. Philadelphia Phillies
AT&T Park - San Francisco, CA
Jun 3, 2018


Sun TBA

San Francisco Giants vs. Philadelphia Phillies
AT&T Park - San Francisco, CA
Jun 4, 2018


Mon TBA

San Francisco Giants vs. Arizona Diamondbacks
AT&T Park - San Francisco, CA
Jun 5, 2018


Tue TBA

San Francisco Giants vs. Arizona Diamondbacks
AT&T Park - San Francisco, CA
Jun 6, 2018


Wed TBA

San Francisco Giants vs. Arizona Diamondbacks
AT&T Park - San Francisco, CA
Jun 18, 2018


Mon TBA

San Francisco Giants vs. Miami Marlins
AT&T Park - San Francisco, CA
Jun 19, 2018


Tue TBA

San Francisco Giants vs. Miami Marlins
AT&T Park - San Francisco, CA
Jun 20, 2018


Wed TBA

San Francisco Giants vs. Miami Marlins
AT&T Park - San Francisco, CA
Jun 21, 2018


Thu TBA

San Francisco Giants vs. San Diego Padres
AT&T Park - San Francisco, CA
Jun 22, 2018


Fri TBA

San Francisco Giants vs. San Diego Padres
AT&T Park - San Francisco, CA
Jun 23, 2018


Sat TBA

San Francisco Giants vs. San Diego Padres
AT&T Park - San Francisco, CA
Jun 24, 2018


Sun TBA

San Francisco Giants vs. San Diego Padres
AT&T Park - San Francisco, CA
Jun 26, 2018


Tue TBA

San Francisco Giants vs. Colorado Rockies
AT&T Park - San Francisco, CA
Jun 27, 2018


Wed TBA

San Francisco Giants vs. Colorado Rockies
AT&T Park - San Francisco, CA
Jun 28, 2018


Thu TBA

San Francisco Giants vs. Colorado Rockies
AT&T Park - San Francisco, CA
Jul 5, 2018


Thu TBA

San Francisco Giants vs. St. Louis Cardinals
AT&T Park - San Francisco, CA
Jul 6, 2018


Fri TBA

San Francisco Giants vs. St. Louis Cardinals
AT&T Park - San Francisco, CA
Jul 7, 2018


Sat TBA

San Francisco Giants vs. St. Louis Cardinals
AT&T Park - San Francisco, CA
Jul 8, 2018


Sun TBA

San Francisco Giants vs. St. Louis Cardinals
AT&T Park - San Francisco, CA
Jul 9, 2018


Mon TBA

San Francisco Giants vs. Chicago Cubs
AT&T Park - San Francisco, CA
Jul 10, 2018


Tue TBA

San Francisco Giants vs. Chicago Cubs
AT&T Park - San Francisco, CA
Jul 11, 2018


Wed TBA

San Francisco Giants vs. Chicago Cubs
AT&T Park - San Francisco, CA
Jul 13, 2018


Fri TBA

San Francisco Giants vs. Oakland Athletics
AT&T Park - San Francisco, CA
Jul 14, 2018


Sat TBA

San Francisco Giants vs. Oakland Athletics
AT&T Park - San Francisco, CA
Jul 15, 2018


Sun TBA

San Francisco Giants vs. Oakland Athletics
AT&T Park - San Francisco, CA
Jul 20, 2018


Fri TBA

Rugby World Cup Sevens - 3 Day Pass
AT&T Park - San Francisco, CA
Jul 20, 2018


Fri 10:00AM

Rugby World Cup Sevens - Friday
AT&T Park - San Francisco, CA
Jul 21, 2018


Sat 10:00AM

Rugby World Cup Sevens - Saturday
AT&T Park - San Francisco, CA
Jul 22, 2018


Sun 9:00AM

Rugby World Cup Sevens - Sunday
AT&T Park - San Francisco, CA
Jul 26, 2018


Thu TBA

San Francisco Giants vs. Milwaukee Brewers
AT&T Park - San Francisco, CA
Jul 27, 2018


Fri TBA

San Francisco Giants vs. Milwaukee Brewers
AT&T Park - San Francisco, CA
Jul 28, 2018


Sat TBA

San Francisco Giants vs. Milwaukee Brewers
AT&T Park - San Francisco, CA
Jul 29, 2018


Sun TBA

San Francisco Giants vs. Milwaukee Brewers
AT&T Park - San Francisco, CA
Aug 6, 2018


Mon TBA

San Francisco Giants vs. Houston Astros
AT&T Park - San Francisco, CA
Aug 7, 2018


Tue TBA

San Francisco Giants vs. Houston Astros
AT&T Park - San Francisco, CA
Aug 9, 2018


Thu TBA

San Francisco Giants vs. Pittsburgh Pirates
AT&T Park - San Francisco, CA
Aug 10, 2018


Fri TBA

San Francisco Giants vs. Pittsburgh Pirates
AT&T Park - San Francisco, CA
Aug 11, 2018


Sat TBA

San Francisco Giants vs. Pittsburgh Pirates
AT&T Park - San Francisco, CA
Aug 12, 2018


Sun TBA

San Francisco Giants vs. Pittsburgh Pirates
AT&T Park - San Francisco, CA
Aug 24, 2018


Fri TBA

San Francisco Giants vs. Texas Rangers
AT&T Park - San Francisco, CA
Aug 25, 2018


Sat TBA

San Francisco Giants vs. Texas Rangers
AT&T Park - San Francisco, CA
Aug 26, 2018


Sun TBA

San Francisco Giants vs. Texas Rangers
AT&T Park - San Francisco, CA
Aug 27, 2018


Mon TBA

San Francisco Giants vs. Arizona Diamondbacks
AT&T Park - San Francisco, CA
Aug 28, 2018


Tue TBA

San Francisco Giants vs. Arizona Diamondbacks
AT&T Park - San Francisco, CA
Aug 29, 2018


Wed TBA

San Francisco Giants vs. Arizona Diamondbacks
AT&T Park - San Francisco, CA
Aug 31, 2018


Fri TBA

San Francisco Giants vs. New York Mets
AT&T Park - San Francisco, CA
Sep 1, 2018


Sat TBA

San Francisco Giants vs. New York Mets
AT&T Park - San Francisco, CA
Sep 2, 2018


Sun TBA

San Francisco Giants vs. New York Mets
AT&T Park - San Francisco, CA
Sep 10, 2018


Mon TBA

San Francisco Giants vs. Atlanta Braves
AT&T Park - San Francisco, CA
Sep 11, 2018


Tue TBA

San Francisco Giants vs. Atlanta Braves
AT&T Park - San Francisco, CA
Sep 12, 2018


Wed TBA

San Francisco Giants vs. Atlanta Braves
AT&T Park - San Francisco, CA
Sep 14, 2018


Fri TBA

San Francisco Giants vs. Colorado Rockies
AT&T Park - San Francisco, CA
Sep 15, 2018


Sat TBA

San Francisco Giants vs. Colorado Rockies
AT&T Park - San Francisco, CA
Sep 16, 2018


Sun TBA

San Francisco Giants vs. Colorado Rockies
AT&T Park - San Francisco, CA
Sep 24, 2018


Mon TBA

San Francisco Giants vs. San Diego Padres
AT&T Park - San Francisco, CA
Sep 25, 2018


Tue TBA

San Francisco Giants vs. San Diego Padres
AT&T Park - San Francisco, CA
Sep 26, 2018


Wed TBA

San Francisco Giants vs. San Diego Padres
AT&T Park - San Francisco, CA
Sep 28, 2018


Fri TBA

San Francisco Giants vs. Los Angeles Dodgers
AT&T Park - San Francisco, CA
Sep 29, 2018


Sat TBA

San Francisco Giants vs. Los Angeles Dodgers
AT&T Park - San Francisco, CA
Sep 30, 2018


Sun TBA

San Francisco Giants vs. Los Angeles Dodgers
AT&T Park - San Francisco, CA
www.FindTicketsFast.com Is Your World Wide Web San Francisco Sports Tickets Agency For Every Giant Sporting Event That Is Done In San Francisco And The Surrounding Metro Area. We List Sports Tickets San Francisco Events Put On In San Francisco So Our Company Is Thought Of By A lot Of People To Be One Of The Top Sporting Event Tickets In San Francisco Companies. Having One Of The Most Up To Date And Ample Medley Of Sporting Events On The Web For San Francisco That Our Company Is When Potential Customers Punch In They Are They're Looking For Tickets In San Francisco 2017 . Our Agencies Tickets Can Be Displayed By Amount, Or Location To Assist You In Purchasing The Precise Sports Event You Are Looking For Or Any Major Event, Counting Discount, Cheap, Last Minute, & Half Price Sporting Event In San Francisco Tickets You Would Like To To Go In The Entire City And Close By Metro Area Of San Francisco.
When You Have Some Questions About Sports Tickets San Francisco Page, Or Something About An Events In San Francisco Going On In The San Francisco Area Please Reach Out To Our Customer Service Department For Fresh Information, And General Information About Your Purchase From The San Francisco Sports Tickets Website Page. Our Informed Employees Can Assist You With Your Ticket Purchase By The Phone Or With A Couple Taps Of The Mouse You Can Purchase Your Sports Tickets San Francisco Webpage Over Our Protected Ticket Buying Software Using Modern Protective Software Which Is Equally Secure As Booking Directly From A Store Front In San Francisco That Are In An Agency.
Hot Current Events Links
San Francisco Event Categories
In Addition To Receiving Information From FindTicketsFast's San Francisco Sports Tickets Website Page, Details Is Also Available From Our Client Service Agent Staff Members. Our Representatives Can Give You With Useful Information About Seating Charts, Seat #'s & Event Dates As Well As Assist You Pick Out The Right Seats If You Are Not Acquainted With A Certain Arena That Is Sold By San Francisco Sports Companies. As Ticket Brokers We Supply A Large Medley Of San Francisco Sports Tickets Which Include Last Minute, Cheap, Half Price, & Discount Sports Tickets San Francisco Area That We Can Find Tickets For Events In San Francisco 2017 The Metro Area For Just About Anybody Needing To Book Tickets Agent Online Or Over The [Phone|Telephone. www.FindTicketsFast.com Is One Of The #1 San Francisco Ticket Agencies Online.
- San Francisco Sports Ordering Information -
- 2017 San Francisco Sports Schedule Information -
- For More Cities And Events -

100% Buyer Guarantee

Customer Reviews
Wonderful Service!
Thank you for the great experience. We truly enjoyed the show. Thank you for making it all happen.
Will use again...
Great customer service + excellant prcing = very happy customer!