Event & Show Tickets
Pro Sport Tickets
College Sport Tickets
Helpful Pages
Secure Online Shopping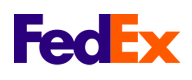 Salt Lake City Ticket Broker

Date/Time
EVENTS
Venue/City
Apr 27, 2020


Mon 6:35PM

Salt Lake Bees vs. Sacramento River Cats
Smith's Ballpark - Salt Lake City, UT
Apr 28, 2020


Tue 7:00PM

Powerglove
Liquid Joe's - Salt Lake City, UT
May 1, 2020


Fri 9:00PM

Inner Wave
The State Room - Salt Lake City, UT
May 4, 2020


Mon 6:35PM

Salt Lake Bees vs. Sacramento River Cats
Smith's Ballpark - Salt Lake City, UT
May 5, 2020


Tue 6:35PM

Salt Lake Bees vs. Sacramento River Cats
Smith's Ballpark - Salt Lake City, UT
May 6, 2020


Wed 6:35PM

Salt Lake Bees vs. Sacramento River Cats
Smith's Ballpark - Salt Lake City, UT
May 7, 2020


Thu 10:35AM

Salt Lake Bees vs. Sacramento River Cats
Smith's Ballpark - Salt Lake City, UT
May 7, 2020


Thu 8:00PM

Lillie Mae & Aubrie Sellers
The State Room - Salt Lake City, UT
May 8, 2020


Fri 6:35PM

Salt Lake Bees vs. Tacoma Rainiers
Smith's Ballpark - Salt Lake City, UT
May 8, 2020


Fri 7:00PM

Grunge Big 4: Corduroy
The Depot - Salt Lake City - Salt Lake City, UT
May 9, 2020


Sat 6:35PM

Salt Lake Bees vs. Tacoma Rainiers
Smith's Ballpark - Salt Lake City, UT
May 9, 2020


Sat 7:00PM

Girl Talk
The Depot - Salt Lake City - Salt Lake City, UT
May 9, 2020


Sat 7:00PM

The Sounds
The Grand At The Complex - Salt Lake City, UT
May 9, 2020


Sat 7:30PM

Utah Opera: Massenet's Thais
Capitol Theatre - UT - Salt Lake City, UT
May 10, 2020


Sun 1:05PM

Salt Lake Bees vs. Tacoma Rainiers
Smith's Ballpark - Salt Lake City, UT
May 11, 2020


Mon 6:30PM

nothing,nowhere.
The Grand At The Complex - Salt Lake City, UT
May 11, 2020


Mon 6:35PM

Salt Lake Bees vs. Tacoma Rainiers
Smith's Ballpark - Salt Lake City, UT
May 11, 2020


Mon 7:00PM

Utah Opera: Massenet's Thais
Capitol Theatre - UT - Salt Lake City, UT
May 13, 2020


Wed 7:00PM

Utah Opera: Massenet's Thais
Capitol Theatre - UT - Salt Lake City, UT
May 14, 2020


Thu 7:30PM

Ballet West: Choreographic Festival
Capitol Theatre - UT - Salt Lake City, UT
May 15, 2020


Fri 7:00PM

Decades Collide: Biz Markie
The Depot - Salt Lake City - Salt Lake City, UT
May 15, 2020


Fri 7:30PM

Ballet West: Choreographic Festival
Capitol Theatre - UT - Salt Lake City, UT
May 15, 2020


Fri 8:00PM

Polyphia
The Grand At The Complex - Salt Lake City, UT
May 16, 2020


Sat 2:00PM

Ballet West: Choreographic Festival
Capitol Theatre - UT - Salt Lake City, UT
May 16, 2020


Sat 7:00PM

Felly
Kilby Court - Salt Lake City, UT
May 16, 2020


Sat 7:30PM

Ballet West: Choreographic Festival
Capitol Theatre - UT - Salt Lake City, UT
May 17, 2020


Sun 2:00PM

Utah Opera: Massenet's Thais
Capitol Theatre - UT - Salt Lake City, UT
May 17, 2020


Sun 7:00PM

Sol & Sam Lachow
Kilby Court - Salt Lake City, UT
May 17, 2020


Sun 7:30PM

Bill Maher
George S. and Dolores Dore Eccles Theater - Salt Lake City, UT
May 18, 2020


Mon 7:00PM

Fame On Fire
The Loading Dock - UT - Salt Lake City, UT
May 18, 2020


Mon 7:30PM

Oscar Peterson Tribute
Capitol Theatre - UT - Salt Lake City, UT
May 20, 2020


Wed 6:00PM

Testament
The Depot - Salt Lake City - Salt Lake City, UT
May 21, 2020


Thu 6:35PM

Salt Lake Bees vs. Reno Aces
Smith's Ballpark - Salt Lake City, UT
May 21, 2020


Thu 7:00PM

Journey & The Pretenders
USANA Amphitheatre - Salt Lake City, UT
May 22, 2020


Fri 6:35PM

Salt Lake Bees vs. Reno Aces
Smith's Ballpark - Salt Lake City, UT
May 22, 2020


Fri 7:00PM

mxmtoon
The Grand At The Complex - Salt Lake City, UT
May 23, 2020


Sat 6:35PM

Salt Lake Bees vs. Reno Aces
Smith's Ballpark - Salt Lake City, UT
May 23, 2020


Sat 7:30PM

Arturo Sandoval Quintet
Capitol Theatre - UT - Salt Lake City, UT
May 23, 2020


Sat 8:00PM

Between The Buried And Me
The Grand At The Complex - Salt Lake City, UT
May 24, 2020


Sun 1:05PM

Salt Lake Bees vs. Reno Aces
Smith's Ballpark - Salt Lake City, UT
May 25, 2020


Mon 12:05PM

Salt Lake Bees vs. Reno Aces
Smith's Ballpark - Salt Lake City, UT
May 26, 2020


Tue 6:35PM

Salt Lake Bees vs. Las Vegas Aviators
Smith's Ballpark - Salt Lake City, UT
May 27, 2020


Wed 6:35PM

Salt Lake Bees vs. Las Vegas Aviators
Smith's Ballpark - Salt Lake City, UT
May 28, 2020


Thu 6:35PM

Salt Lake Bees vs. Las Vegas Aviators
Smith's Ballpark - Salt Lake City, UT
May 28, 2020


Thu 9:30PM

Dr. Fresch
Sky SLC - Salt Lake City, UT
May 29, 2020


Fri TBA

Country Megaticket (Includes Tickets To All Performances)
USANA Amphitheatre - Salt Lake City, UT
May 29, 2020


Fri 6:35PM

Salt Lake Bees vs. Las Vegas Aviators
Smith's Ballpark - Salt Lake City, UT
May 29, 2020


Fri 8:00PM

PLS&TY
The Grand At The Complex - Salt Lake City, UT
May 29, 2020


Fri 9:00PM

Barns Courtney
The Urban Lounge - Salt Lake City, UT
May 30, 2020


Sat 7:00PM

Pen Pals: Illymation, Emiruchu, GingerPale & Danny Casale
The Depot - Salt Lake City - Salt Lake City, UT
www.FindTicketsFast.com Is Your Online Salt Lake City Ticket Brokers Agent For Each Giant Event That Takes Place In Salt Lake City And The Immediate Metro Area. We Display Tickets To Events Scheduled In Salt Lake City So Our Company Is Thought Of By Customers To Be Grouped With The Ticket Brokers In Salt Lake City. Having One Of The Greatest Current And Ample Supply Of Event Tickets On The World Wide Web For Salt Lake City Events That Our Company Is [Listed|Shown|When Potential Customers Search Ticket Brokers Salt Lake City. Our Agent Event Tickets Can Be Displayed By Location And Price To Aid You In Locating The Particular Event You Are Hunting For Or Any Major Event, Counting Theater, Sports & Concerts, You Desire To To Go In The Whole City And Surrounding Metro Area Of Salt Lake City.
When You Have Any Concerns About Tickets On Our Ticket Broker Salt Lake City Page, Or Everything About An Event Going On In Salt Lake City Please Call The Website's Customer Service Call Center For Current Info., And General Info About Your Booking From The Ticket Brokers Salt Lake City Website Page. Our Knowledgeable Team Members Can Help You With Your Ticket Booking Thru The Phone Or With A Few Pushes Of The Mouse You Can Book Your Tickets From Our Salt Lake City Ticket Brokers Webpage Website Page Over Our Protected Ticket Securing Software Using Modern Security Software Which Is Equally Secure As Booking Straight From Ticket Brokers In Salt Lake City That Are Affiliated With An Agency.
Hot Current Events Links
Salt Lake City Event Categories
In Addition To Getting Info From Our Company's Ticket Broker Salt Lake City Event Website Page, Information Is Similarly Available From Our Consumer Service Agency Employees. Our Team Members Can Give You With Important Details About Seating Charts, Seat #'s & Event Dates As Well As Aid You Choose The Precise Seats If Your Not Accustom With A Particular Venue That Is Sold By Salt Lake City Ticket Agencies. As Salt Lake City Ticket Brokers We Carry A Wide Assortment Of Salt Lake City Event Tickets Which Include Sold Out, Premium And Cheap Tickets That We Can Find Tickets For Events In The Metro Area For Almost Anybody Looking To Book Tickets From A Ticket Brokers In Salt Lake City Agent On The Internet Or Via The Telephone. www.FindTicketsFast.com Is One Of The Number One Ticket Brokers Salt Lake City Event Agencies With A Website.
- Salt Lake City Ticket Broker Ordering Information -
- 2020 Salt Lake City Schedule Information -
- For More Cities And Events -

100% Buyer Guarantee

Customer Reviews
Wonderful Service!
Thank you for the great experience. We truly enjoyed the show. Thank you for making it all happen.
Will use again...
Great customer service + excellant prcing = very happy customer!