Event & Show Tickets
Pro Sport Tickets
College Sport Tickets
Helpful Pages
Secure Online Shopping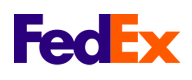 Omaha Ticket Broker

Date/Time
EVENTS
Venue/City
Dec 9, 2019


Mon 8:00PM

The Old 97's & Rhett Miller
The Waiting Room Lounge - NE - Omaha, NE
Dec 9, 2019


Mon 8:00PM

The Wood Brothers
The Slowdown - Omaha, NE
Dec 10, 2019


Tue 7:00PM

Nebraska-Omaha Mavericks Women's Basketball vs. Northern Iowa Panthers
Baxter Arena - Omaha, NE
Dec 10, 2019


Tue 7:30PM

Jesus Christ Superstar
Orpheum Theatre - Omaha - Omaha, NE
Dec 10, 2019


Tue 8:00PM

Blackalicious
The Waiting Room Lounge - NE - Omaha, NE
Dec 11, 2019


Wed 7:00PM

A Christmas Carol
Omaha Community Playhouse - Omaha, NE
Dec 11, 2019


Wed 7:30PM

Jesus Christ Superstar
Orpheum Theatre - Omaha - Omaha, NE
Dec 12, 2019


Thu 7:30PM

Jesus Christ Superstar
Orpheum Theatre - Omaha - Omaha, NE
Dec 12, 2019


Thu 7:30PM

A Christmas Carol
Omaha Community Playhouse - Omaha, NE
Dec 13, 2019


Fri 7:00PM

Creighton Bluejays vs. University of Texas-Rio Grande Valley
CHI Health Center Omaha - Omaha, NE
Dec 13, 2019


Fri 7:05PM

Omaha Lancers vs. Waterloo Black Hawks
Ralston Arena - Omaha, NE
Dec 13, 2019


Fri 7:30PM

Jesus Christ Superstar
Orpheum Theatre - Omaha - Omaha, NE
Dec 13, 2019


Fri 7:30PM

A Christmas Carol
Omaha Community Playhouse - Omaha, NE
Dec 13, 2019


Fri 8:00PM

Brother Ali
The Waiting Room Lounge - NE - Omaha, NE
Dec 14, 2019


Sat 1:00PM

Creighton Bluejays Women's Basketball vs. Wichita State Shockers
Ryan Center & DJ Sokol Arena - Omaha, NE
Dec 14, 2019


Sat 2:00PM

Jesus Christ Superstar
Orpheum Theatre - Omaha - Omaha, NE
Dec 14, 2019


Sat 6:30PM

Five Finger Death Punch, Three Days Grace & Bad Wolves
CHI Health Center Omaha - Omaha, NE
Dec 14, 2019


Sat 7:05PM

Omaha Lancers vs. Waterloo Black Hawks
Ralston Arena - Omaha, NE
Dec 14, 2019


Sat 7:30PM

Jesus Christ Superstar
Orpheum Theatre - Omaha - Omaha, NE
Dec 14, 2019


Sat 7:30PM

A Christmas Carol
Omaha Community Playhouse - Omaha, NE
Dec 15, 2019


Sun 12:30PM

Nebraska-Omaha Mavericks vs. University of Texas-Rio Grande Valley
Baxter Arena - Omaha, NE
Dec 15, 2019


Sun 1:00PM

Jesus Christ Superstar
Orpheum Theatre - Omaha - Omaha, NE
Dec 15, 2019


Sun 2:00PM

A Christmas Carol
Omaha Community Playhouse - Omaha, NE
Dec 15, 2019


Sun 3:00PM

Nebraska-Omaha Mavericks Women's Basketball vs. Cleveland State Vikings
Baxter Arena - Omaha, NE
Dec 15, 2019


Sun 6:00PM

Jesus Christ Superstar
Orpheum Theatre - Omaha - Omaha, NE
Dec 15, 2019


Sun 6:30PM

A Christmas Carol
Omaha Community Playhouse - Omaha, NE
Dec 17, 2019


Tue 7:00PM

Nebraska-Omaha Mavericks Women's Basketball vs. Graceland Yellow Jackets
Baxter Arena - Omaha, NE
Dec 17, 2019


Tue 7:30PM

Creighton Bluejays vs. Oklahoma Sooners
CHI Health Center Omaha - Omaha, NE
Dec 18, 2019


Wed 7:00PM

A Christmas Carol
Omaha Community Playhouse - Omaha, NE
Dec 19, 2019


Thu 7:30PM

Omaha Symphony: Ernest Richardson - Christmas Celebration
Kiewit Hall At Holland Performing Arts Center - Omaha, NE
Dec 19, 2019


Thu 7:30PM

A Christmas Carol
Omaha Community Playhouse - Omaha, NE
Dec 19, 2019


Thu 8:00PM

Home Free Vocal Band
Orpheum Theatre - Omaha - Omaha, NE
Dec 19, 2019


Thu 9:00PM

Sullivan King
The Slowdown - Omaha, NE
Dec 20, 2019


Fri 7:30PM

The Posada: A Christmas Tradition
Orpheum Theatre - Omaha - Omaha, NE
Dec 20, 2019


Fri 7:30PM

Omaha Symphony: Ernest Richardson - Christmas Celebration
Kiewit Hall At Holland Performing Arts Center - Omaha, NE
Dec 20, 2019


Fri 7:30PM

A Christmas Carol
Omaha Community Playhouse - Omaha, NE
Dec 21, 2019


Sat 12:00PM

Nebraska-Omaha Mavericks vs. Montana Grizzlies
Baxter Arena - Omaha, NE
Dec 21, 2019


Sat 2:00PM

Omaha Symphony: Ernest Richardson - Christmas Celebration
Kiewit Hall At Holland Performing Arts Center - Omaha, NE
Dec 21, 2019


Sat 6:00PM

Frostival
The Waiting Room Lounge - NE - Omaha, NE
Dec 21, 2019


Sat 7:07PM

Nebraska-Omaha Mavericks vs. Arizona State Sun Devils
Baxter Arena - Omaha, NE
Dec 21, 2019


Sat 7:30PM

Mannheim Steamroller Christmas
Orpheum Theatre - Omaha - Omaha, NE
Dec 21, 2019


Sat 7:30PM

Omaha Symphony: Ernest Richardson - Christmas Celebration
Kiewit Hall At Holland Performing Arts Center - Omaha, NE
Dec 21, 2019


Sat 7:30PM

A Christmas Carol
Omaha Community Playhouse - Omaha, NE
Dec 22, 2019


Sun 2:00PM

Omaha Symphony: Ernest Richardson - Christmas Celebration
Kiewit Hall At Holland Performing Arts Center - Omaha, NE
Dec 22, 2019


Sun 2:00PM

A Christmas Carol
Omaha Community Playhouse - Omaha, NE
Dec 22, 2019


Sun 4:07PM

Nebraska-Omaha Mavericks vs. Arizona State Sun Devils
Baxter Arena - Omaha, NE
Dec 22, 2019


Sun 6:30PM

A Christmas Carol
Omaha Community Playhouse - Omaha, NE
Dec 22, 2019


Sun 7:00PM

Mannheim Steamroller Christmas
Orpheum Theatre - Omaha - Omaha, NE
Dec 22, 2019


Sun 7:30PM

Bayside & Capstan
The Waiting Room Lounge - NE - Omaha, NE
Dec 22, 2019


Sun 7:30PM

Omaha Symphony: Ernest Richardson - Christmas Celebration
Kiewit Hall At Holland Performing Arts Center - Omaha, NE
FindTicketsFast.com Is Your Online Omaha Ticket Brokers Agency For Each Big Event That Put On In Omaha And The Surrounding Metro Area. We List Tickets To Events Booked In Omaha So FindTicketsFast.com Is Called By Residents To Be Included In The Ticket Brokers In Omaha. With One Of The Most Up To Date And Complete Supply Of Event Tickets On The Web For Omaha Events That FindTicketsFast Is [Listed|Shown|When Possible Customers Punch In Ticket Brokers Omaha. Our Agencies Event Tickets Can Be Sorted By Amount, Or Location To Assist You In Locating The Precise Event Your Searching For Or Any Major Event, Counting Theater, Sports & Concerts, You Need To See In The Whole City And Immediate Metro Area Of Omaha.
If You Have Any Questions About Tickets On Our Ticket Broker Omaha Page, Or Everything About An Event Taking Place In Omaha Please Connect With Our Client Service Department For Current Info., And Basic Info About Your Booking From The Ticket Brokers Omaha Webpage. Our Knowledgeable Reps. Can Assist You With Your Ticket Booking Via The Telephone Or With A Three Presses Of The Mouse You Can Secure Your Tickets From Our Omaha Ticket Brokers Webpage Website Page Over Our Encrypted Ticket Booking Software Using Up To Date Security Software Which Is Equally Secure As Booking Straight From Ticket Brokers In Omaha That Work For An Agency.
Hot Current Events Links
Omaha Event Categories
Besides Getting Information From The Website's Ticket Broker Omaha Event Page, Details Is Also Available From Our Client Service Agency Employees. Our Staff Can Provide You With Useful Info About Seat Numbers, Venue Maps, Event Dates As Well As Help You Pick Out The Right Seats If Your Not Accustom With A Specific Arena That Is Retailed By Omaha Ticket Agencies. As Omaha Ticket Brokers We Display A Large Medley Of Omaha Event Tickets Which Include Cheap, Sold Out & Premium Tickets That We Can Find Tickets For Events In The City Area For Basically Anyone Looking To Book Tickets From A Ticket Brokers In Omaha Agent On The Internet Or Using The Phone. www.FindTicketsFast.com Is 1 Of The Top Ticket Brokers Omaha Event Agencies With A Website.
- Omaha Ticket Broker Ordering Information -
- 2020 Omaha Schedule Information -
- For More Cities And Events -

100% Buyer Guarantee

Customer Reviews
Wonderful Service!
Thank you for the great experience. We truly enjoyed the show. Thank you for making it all happen.
Will use again...
Great customer service + excellant prcing = very happy customer!