Event & Show Tickets
Pro Sport Tickets
College Sport Tickets
Helpful Pages
Secure Online Shopping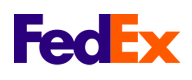 Milwaukee Ticket Broker

Date/Time
EVENTS
Venue/City
Apr 24, 2020


Fri 7:30PM

The Second City: Laughing For All The Wrong Reasons
Vogel Hall at Marcus Center - Milwaukee, WI
Apr 25, 2020


Sat 7:00PM

Josh Johnson
Northern Lights Theatre At Potawatomi Casino - Milwaukee, WI
Apr 25, 2020


Sat 7:30PM

The Second City: Laughing For All The Wrong Reasons
Vogel Hall at Marcus Center - Milwaukee, WI
Apr 25, 2020


Sat 9:00PM

Josh Johnson
Northern Lights Theatre At Potawatomi Casino - Milwaukee, WI
May 7, 2020


Thu 7:30PM

Love & Southern D!scomfort
Vogel Hall at Marcus Center - Milwaukee, WI
May 7, 2020


Thu 8:00PM

Nazareth
Northern Lights Theatre At Potawatomi Casino - Milwaukee, WI
May 8, 2020


Fri 7:30PM

Love & Southern D!scomfort
Vogel Hall at Marcus Center - Milwaukee, WI
May 8, 2020


Fri 8:00PM

Milwaukee Symphony Orchestra: Yaniv Dinur & Ilana Setapen - Respighi, Bolcom & Beethoven
Pabst Theater - Milwaukee, WI
May 9, 2020


Sat 1:30PM

Milwaukee Ballet: Peter Pan
Uihlein Hall at Marcus Center For The Performing Arts - Milwaukee, WI
May 9, 2020


Sat 6:10PM

Milwaukee Brewers vs. Arizona Diamondbacks
Miller Park - Milwaukee, WI
May 9, 2020


Sat 7:00PM

Benji Aflalo
Northern Lights Theatre At Potawatomi Casino - Milwaukee, WI
May 9, 2020


Sat 7:30PM

Milwaukee Ballet: Peter Pan
Uihlein Hall at Marcus Center For The Performing Arts - Milwaukee, WI
May 9, 2020


Sat 7:30PM

Love & Southern D!scomfort
Vogel Hall at Marcus Center - Milwaukee, WI
May 9, 2020


Sat 8:00PM

Milwaukee Symphony Orchestra: Yaniv Dinur & Ilana Setapen - Respighi, Bolcom & Beethoven
Pabst Theater - Milwaukee, WI
May 9, 2020


Sat 9:00PM

Benji Aflalo
Northern Lights Theatre At Potawatomi Casino - Milwaukee, WI
May 10, 2020


Sun 12:00PM

Milwaukee Ballet: Peter Pan
Uihlein Hall at Marcus Center For The Performing Arts - Milwaukee, WI
May 10, 2020


Sun 1:10PM

Milwaukee Brewers vs. Arizona Diamondbacks
Miller Park - Milwaukee, WI
May 10, 2020


Sun 3:00PM

Love & Southern D!scomfort
Vogel Hall at Marcus Center - Milwaukee, WI
May 10, 2020


Sun 8:00PM

Camilo Septimo
Miramar Theatre - Milwaukee, WI
May 12, 2020


Tue 8:00PM

Southside Johnny and The Asbury Jukes
Northern Lights Theatre At Potawatomi Casino - Milwaukee, WI
May 13, 2020


Wed 8:00PM

Zoso - Led Zeppelin Tribute Band
Northern Lights Theatre At Potawatomi Casino - Milwaukee, WI
May 14, 2020


Thu 7:00PM

This Comedy of Hamlet...Kinda Sorta
Vogel Hall at Marcus Center - Milwaukee, WI
May 14, 2020


Thu 7:30PM

Milwaukee Ballet: Peter Pan
Uihlein Hall at Marcus Center For The Performing Arts - Milwaukee, WI
May 15, 2020


Fri 7:00PM

This Comedy of Hamlet...Kinda Sorta
Vogel Hall at Marcus Center - Milwaukee, WI
May 15, 2020


Fri 7:30PM

Milwaukee Ballet: Peter Pan
Uihlein Hall at Marcus Center For The Performing Arts - Milwaukee, WI
May 15, 2020


Fri 8:00PM

NBA Youngboy
The Rave - Milwaukee - Milwaukee, WI
May 16, 2020


Sat 1:30PM

Milwaukee Ballet: Peter Pan
Uihlein Hall at Marcus Center For The Performing Arts - Milwaukee, WI
May 16, 2020


Sat 5:00PM

Jacksfilms Presents: Yiay Live! Live!
Miramar Theatre - Milwaukee, WI
May 16, 2020


Sat 7:00PM

This Comedy of Hamlet...Kinda Sorta
Vogel Hall at Marcus Center - Milwaukee, WI
May 16, 2020


Sat 7:30PM

Milwaukee Ballet: Peter Pan
Uihlein Hall at Marcus Center For The Performing Arts - Milwaukee, WI
May 16, 2020


Sat 8:00PM

Rhett Miller
The Back Room at Colectivo - Milwaukee, WI
May 17, 2020


Sun 1:30PM

Milwaukee Ballet: Peter Pan
Uihlein Hall at Marcus Center For The Performing Arts - Milwaukee, WI
May 19, 2020


Tue 6:40PM

Milwaukee Brewers vs. New York Yankees
Miller Park - Milwaukee, WI
May 20, 2020


Wed 6:40PM

Milwaukee Brewers vs. New York Yankees
Miller Park - Milwaukee, WI
May 20, 2020


Wed 8:00PM

Ann Wilson
Pabst Theater - Milwaukee, WI
May 21, 2020


Thu 12:10PM

Milwaukee Brewers vs. New York Yankees
Miller Park - Milwaukee, WI
May 22, 2020


Fri 11:15AM

Milwaukee Symphony Orchestra: Edo de Waart & Susan Babini - Elgar & Beethoven
Uihlein Hall at Marcus Center For The Performing Arts - Milwaukee, WI
May 22, 2020


Fri 7:10PM

Milwaukee Brewers vs. Chicago Cubs
Miller Park - Milwaukee, WI
May 23, 2020


Sat 3:10PM

Milwaukee Brewers vs. Chicago Cubs
Miller Park - Milwaukee, WI
May 23, 2020


Sat 8:00PM

Milwaukee Symphony Orchestra: Edo de Waart & Susan Babini - Elgar & Beethoven
Uihlein Hall at Marcus Center For The Performing Arts - Milwaukee, WI
May 23, 2020


Sat 8:30PM

Uncle Acid and The Deadbeats
The Rave - Milwaukee - Milwaukee, WI
May 24, 2020


Sun 1:10PM

Milwaukee Brewers vs. Chicago Cubs
Miller Park - Milwaukee, WI
May 26, 2020


Tue 6:40PM

Milwaukee Brewers vs. San Francisco Giants
Miller Park - Milwaukee, WI
May 27, 2020


Wed 6:40PM

Milwaukee Brewers vs. San Francisco Giants
Miller Park - Milwaukee, WI
May 28, 2020


Thu 12:10PM

Milwaukee Brewers vs. San Francisco Giants
Miller Park - Milwaukee, WI
May 28, 2020


Thu 7:30PM

Uli Jon Roth
The Back Room at Colectivo - Milwaukee, WI
May 28, 2020


Thu 8:00PM

Gabriel Sanchez - The Prince Experience
Northern Lights Theatre At Potawatomi Casino - Milwaukee, WI
May 29, 2020


Fri 7:30PM

Florentine Opera: Macbeth
Uihlein Hall at Marcus Center For The Performing Arts - Milwaukee, WI
May 29, 2020


Fri 8:00PM

EOB - Ed O'Brien
Turner Hall Ballroom - Milwaukee, WI
May 29, 2020


Fri 8:00PM

Hala
The Back Room at Colectivo - Milwaukee, WI
www.FindTicketsFast.com Is Your Internet Milwaukee Ticket Brokers Agency For Every Huge Event That Goes On In Milwaukee And The Nearby Metro Area. We Carry Tickets To Events Scheduled In Milwaukee So Our Company Is Thought Of By Many To Be Grouped With The Ticket Brokers In Milwaukee. Including Among The Best Fresh And Full Medley Of Event Tickets On Online For Milwaukee Events That www.FindTicketsFast.com Is [Listed|Shown|When Possible Customers Search Ticket Brokers Milwaukee. Our Agencies Event Tickets Can Be Displayed By Price, Or Section To Assist You In Purchasing The Precise Event You're Looking For Or Any Massive Event, Comprising Theater, Sports & Concerts, You Need To See In The Entire City And Immediate Metro Area Of Milwaukee.
When You Have A Few Questions About Tickets On Our Ticket Broker Milwaukee Page, Or Something About An Event Going On In Milwaukee Please Reach Out To Find Tickets, LLC's Client Service Dept. For Current Info., And General Information About Your Booking From The Ticket Brokers Milwaukee Web Page. Our Educated Staff Will Aid You With Your Ticket Booking By The Telephone Or With A Three Pushes Of The Mouse You Can Secure Your Tickets From Our Milwaukee Ticket Brokers Internet Page Over Our Secure Ticket Buying Program Using Current Protective Software Which Is Just As Safe As Ordering Straight From Ticket Brokers In Milwaukee That Work For An Agency.
Hot Current Events Links
Milwaukee Event Categories
In Addition To Getting Information From www.FindTicketsFast.com's Ticket Broker Milwaukee Event Website Page, Info Is Likewise Available From Our Customer Service Agency Employees. Our Team Members Can Supply You With Helpful Details About Event Dates, Seat #'s, Venue Charts Plus Assist You Select The Perfect Seats If Your Not Acquainted With A Specific Arena That Is Sold By Milwaukee Ticket Agencies. As Milwaukee Ticket Brokers We Supply A Huge Selection Of Milwaukee Event Tickets Which Include Cheap, Sold Out & Premium Tickets That We Can Track down Tickets For Events In The City Area For Nearly Everyone Wanting To Secure Tickets From A Ticket Brokers In Milwaukee Agent On The Internet Or Using The Phone. FindTicketsFast.com Is 1 Of The #1 Ticket Brokers Milwaukee Event Agencies Online.
- Milwaukee Ticket Broker Ordering Information -
- 2020 Milwaukee Schedule Information -
- For More Cities And Events -

100% Buyer Guarantee

Customer Reviews
Wonderful Service!
Thank you for the great experience. We truly enjoyed the show. Thank you for making it all happen.
Will use again...
Great customer service + excellant prcing = very happy customer!