Event & Show Tickets
Pro Sport Tickets
College Sport Tickets
Helpful Pages
Secure Online Shopping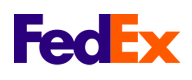 Los Angeles Event Tickets

Date/Time
EVENTS
Venue/City
Apr 24, 2020


Fri 8:00PM

Bernhardt/Hamlet
Gil Cates Theater At Geffen Playhouse - Los Angeles, CA
Apr 24, 2020


Fri 9:00PM

This Party Is Killing You - A Night of All Robyn Everything
Echoplex At The Echo - Los Angeles, CA
Apr 24, 2020


Fri 9:00PM

The Clementines
The Masonic Lodge at Hollywood Forever - Los Angeles, CA
Apr 25, 2020


Sat 3:00PM

Anthony de Mare
Royce Hall - UCLA - Los Angeles, CA
Apr 25, 2020


Sat 3:00PM

Bernhardt/Hamlet
Gil Cates Theater At Geffen Playhouse - Los Angeles, CA
Apr 25, 2020


Sat 8:00PM

Bernhardt/Hamlet
Gil Cates Theater At Geffen Playhouse - Los Angeles, CA
Apr 25, 2020


Sat 10:00PM

Tritonal
Exchange LA - Los Angeles, CA
Apr 26, 2020


Sun 2:00PM

Bernhardt/Hamlet
Gil Cates Theater At Geffen Playhouse - Los Angeles, CA
Apr 26, 2020


Sun 7:00PM

Bernhardt/Hamlet
Gil Cates Theater At Geffen Playhouse - Los Angeles, CA
Apr 28, 2020


Tue 8:00PM

Bernhardt/Hamlet
Gil Cates Theater At Geffen Playhouse - Los Angeles, CA
Apr 29, 2020


Wed 8:00PM

Bernhardt/Hamlet
Gil Cates Theater At Geffen Playhouse - Los Angeles, CA
Apr 29, 2020


Wed 8:00PM

Lauren Ruth Ward
Teragram Ballroom - Los Angeles, CA
Apr 30, 2020


Thu 8:00PM

Bernhardt/Hamlet
Gil Cates Theater At Geffen Playhouse - Los Angeles, CA
May 1, 2020


Fri 8:00PM

Los Angeles Opera: Daniela Candillari - Angel's Bone
Dorothy Chandler Pavilion - Los Angeles, CA
May 1, 2020


Fri 8:00PM

Bernhardt/Hamlet
Gil Cates Theater At Geffen Playhouse - Los Angeles, CA
May 1, 2020


Fri 8:00PM

Pepe Aguilar
Microsoft Theater - Los Angeles, CA
May 1, 2020


Fri 8:00PM

NUBIA
Teragram Ballroom - Los Angeles, CA
May 2, 2020


Sat 3:00PM

Bernhardt/Hamlet
Gil Cates Theater At Geffen Playhouse - Los Angeles, CA
May 2, 2020


Sat 6:00PM

William Elliott Whitmore
Echo - Los Angeles, CA
May 2, 2020


Sat 7:30PM

Los Angeles Opera: James Conlon - Pelleas et Melisande
Dorothy Chandler Pavilion - Los Angeles, CA
May 2, 2020


Sat 7:30PM

nothing,nowhere.
Regent Theatre - CA - Los Angeles, CA
May 2, 2020


Sat 8:00PM

Bernhardt/Hamlet
Gil Cates Theater At Geffen Playhouse - Los Angeles, CA
May 2, 2020


Sat 8:00PM

Rucci
Belasco Theater - LA - Los Angeles, CA
May 3, 2020


Sun 2:00PM

Los Angeles Opera: Angel's Bone
Dorothy Chandler Pavilion - Los Angeles, CA
May 3, 2020


Sun 2:00PM

Bernhardt/Hamlet
Gil Cates Theater At Geffen Playhouse - Los Angeles, CA
May 3, 2020


Sun 7:00PM

Bernhardt/Hamlet
Gil Cates Theater At Geffen Playhouse - Los Angeles, CA
May 3, 2020


Sun 8:00PM

No Vacation
Teragram Ballroom - Los Angeles, CA
May 4, 2020


Mon 8:00PM

Savant
Teragram Ballroom - Los Angeles, CA
May 5, 2020


Tue 8:00PM

Bernhardt/Hamlet
Gil Cates Theater At Geffen Playhouse - Los Angeles, CA
May 5, 2020


Tue 8:30PM

A. Swayze & The Ghosts
Echo - Los Angeles, CA
May 6, 2020


Wed 8:00PM

Bernhardt/Hamlet
Gil Cates Theater At Geffen Playhouse - Los Angeles, CA
May 7, 2020


Thu 8:00PM

Bernhardt/Hamlet
Gil Cates Theater At Geffen Playhouse - Los Angeles, CA
May 7, 2020


Thu 8:00PM

Clipping
Echoplex At The Echo - Los Angeles, CA
May 7, 2020


Thu 8:00PM

Black Marble & Moaning
Regent Theatre - CA - Los Angeles, CA
May 7, 2020


Thu 9:00PM

Justin Stone & Ryan Oakes
The Catch One - Los Angeles, CA
May 8, 2020


Fri 7:00PM

Los Angeles Opera: Rodelinda
Dorothy Chandler Pavilion - Los Angeles, CA
May 8, 2020


Fri 7:00PM

The White Buffalo
Belasco Theater - LA - Los Angeles, CA
May 8, 2020


Fri 8:00PM

Bernhardt/Hamlet
Gil Cates Theater At Geffen Playhouse - Los Angeles, CA
May 8, 2020


Fri 8:30PM

Surfer Blood & Winter
Echo - Los Angeles, CA
May 9, 2020


Sat 3:00PM

Bernhardt/Hamlet
Gil Cates Theater At Geffen Playhouse - Los Angeles, CA
May 9, 2020


Sat 6:00PM

Monsieur Perine
Echo - Los Angeles, CA
May 9, 2020


Sat 6:10PM

Los Angeles Dodgers vs. San Diego Padres
Dodger Stadium - Los Angeles, CA
May 9, 2020


Sat 7:30PM

Monuments, Skyharbor & Vespera
The Catch One - Los Angeles, CA
May 9, 2020


Sat 8:00PM

Little Dragon
Hollywood Palladium - Los Angeles, CA
May 9, 2020


Sat 8:00PM

Bernhardt/Hamlet
Gil Cates Theater At Geffen Playhouse - Los Angeles, CA
May 9, 2020


Sat 8:00PM

Nicola Cruz
Regent Theatre - CA - Los Angeles, CA
May 9, 2020


Sat 9:00PM

Margaret Glaspy & Kate Davis
Teragram Ballroom - Los Angeles, CA
May 10, 2020


Sun 1:10PM

Los Angeles Dodgers vs. San Diego Padres
Dodger Stadium - Los Angeles, CA
May 10, 2020


Sun 2:00PM

Los Angeles Opera: Pelleas et Melisande
Dorothy Chandler Pavilion - Los Angeles, CA
May 10, 2020


Sun 2:00PM

Bernhardt/Hamlet
Gil Cates Theater At Geffen Playhouse - Los Angeles, CA
May 10, 2020


Sun 7:00PM

Bernhardt/Hamlet
Gil Cates Theater At Geffen Playhouse - Los Angeles, CA
May 10, 2020


Sun 8:00PM

M Ward
Regent Theatre - CA - Los Angeles, CA
May 11, 2020


Mon 8:00PM

San Fermin
The Masonic Lodge at Hollywood Forever - Los Angeles, CA
May 12, 2020


Tue 7:00PM

La Oreja De Van Gogh
The Wiltern - Los Angeles, CA
May 13, 2020


Wed 7:30PM

El Camino
Royce Hall - UCLA - Los Angeles, CA
May 13, 2020


Wed 8:00PM

The Residents
Regent Theatre - CA - Los Angeles, CA
May 14, 2020


Thu 7:30PM

Los Angeles Opera: Pelleas et Melisande
Dorothy Chandler Pavilion - Los Angeles, CA
May 14, 2020


Thu 8:00PM

Ryan Beatty
Regent Theatre - CA - Los Angeles, CA
May 15, 2020


Fri 7:00PM

Arca
Belasco Theater - LA - Los Angeles, CA
May 15, 2020


Fri 7:30PM

Malpaso Dance Company
Ahmanson Theatre - Los Angeles, CA
May 15, 2020


Fri 8:00PM

TRAP Karaoke
Regent Theatre - CA - Los Angeles, CA
May 15, 2020


Fri 9:00PM

Girl Talk
Echoplex At The Echo - Los Angeles, CA
May 15, 2020


Fri 9:00PM

Bonnie Prince Billy & Emmett Kelly
The Masonic Lodge at Hollywood Forever - Los Angeles, CA
May 15, 2020


Fri 10:00PM

Nicole Moudaber
Exchange LA - Los Angeles, CA
May 16, 2020


Sat 6:00PM

Vagabon
Echo - Los Angeles, CA
May 16, 2020


Sat 7:30PM

Malpaso Dance Company
Ahmanson Theatre - Los Angeles, CA
May 16, 2020


Sat 8:00PM

JMSN
Regent Theatre - CA - Los Angeles, CA
May 17, 2020


Sun 2:00PM

Malpaso Dance Company
Ahmanson Theatre - Los Angeles, CA
May 17, 2020


Sun 2:00PM

Los Angeles Opera: Pelleas et Melisande
Dorothy Chandler Pavilion - Los Angeles, CA
May 17, 2020


Sun 7:00PM

Stereolab
The Wiltern - Los Angeles, CA
May 17, 2020


Sun 8:00PM

Djavan
Orpheum Theatre - Los Angeles - Los Angeles, CA
May 17, 2020


Sun 8:00PM

The Professionals
Echoplex At The Echo - Los Angeles, CA
May 18, 2020


Mon 7:10PM

Los Angeles Dodgers vs. Philadelphia Phillies
Dodger Stadium - Los Angeles, CA
May 18, 2020


Mon 8:00PM

Basia Bulat
Largo at the Coronet - Los Angeles, CA
May 19, 2020


Tue 7:10PM

Los Angeles Dodgers vs. Philadelphia Phillies
Dodger Stadium - Los Angeles, CA
May 19, 2020


Tue 8:00PM

Felly
Echo - Los Angeles, CA
May 20, 2020


Wed 7:00PM

Milky Chance
The Wiltern - Los Angeles, CA
May 20, 2020


Wed 7:10PM

Los Angeles Dodgers vs. Philadelphia Phillies
Dodger Stadium - Los Angeles, CA
May 20, 2020


Wed 7:30PM

Los Angeles Opera: Pelleas et Melisande
Dorothy Chandler Pavilion - Los Angeles, CA
May 20, 2020


Wed 8:30PM

JR JR
Echo - Los Angeles, CA
May 21, 2020


Thu 8:30PM

The Flatliners
Echo - Los Angeles, CA
May 21, 2020


Thu 9:00PM

KOTA The Friend
Regent Theatre - CA - Los Angeles, CA
May 22, 2020


Fri 7:00PM

Father, Meltycanon & Goon Des Garcons
Echo - Los Angeles, CA
May 22, 2020


Fri 7:10PM

Los Angeles Dodgers vs. Cleveland Indians
Dodger Stadium - Los Angeles, CA
May 22, 2020


Fri 7:30PM

Norah Jones & Mavis Staples
Greek Theatre - Los Angeles CA - Los Angeles, CA
May 22, 2020


Fri 9:00PM

Sweet and Tender Hooligans - Tribute to The Smiths and Morrissey
Teragram Ballroom - Los Angeles, CA
May 23, 2020


Sat 7:10PM

Los Angeles Dodgers vs. Cleveland Indians
Dodger Stadium - Los Angeles, CA
May 23, 2020


Sat 7:30PM

Los Angeles Opera: Pelleas et Melisande
Dorothy Chandler Pavilion - Los Angeles, CA
May 24, 2020


Sun 1:10PM

Los Angeles Dodgers vs. Cleveland Indians
Dodger Stadium - Los Angeles, CA
May 26, 2020


Tue 8:00PM

Old Man Gloom
Echoplex At The Echo - Los Angeles, CA
May 27, 2020


Wed 8:00PM

Pen Pals
Regent Theatre - CA - Los Angeles, CA
May 27, 2020


Wed 9:00PM

Absofacto
Echo - Los Angeles, CA
May 28, 2020


Thu 8:00PM

Jason Bonham's Led Zeppelin Evening
Greek Theatre - Los Angeles CA - Los Angeles, CA
May 28, 2020


Thu 8:30PM

Melendi
The Wiltern - Los Angeles, CA
May 29, 2020


Fri 7:00PM

Hall and Oates, KT Tunstall & Squeeze
Hollywood Bowl - Los Angeles, CA
May 29, 2020


Fri 7:30PM

Anti Nowhere League, The Varukers, The Dwarves & The Voids
Regent Theatre - CA - Los Angeles, CA
May 29, 2020


Fri 8:30PM

Cub Sport
Echo - Los Angeles, CA
May 29, 2020


Fri 10:00PM

Bicep
Mayan Theatre - CA - Los Angeles, CA
May 30, 2020


Sat 6:00PM

The Frights
The Wiltern - Los Angeles, CA
May 30, 2020


Sat 7:00PM

Light Up The Blues
Greek Theatre - Los Angeles CA - Los Angeles, CA
May 30, 2020


Sat 9:00PM

Between The Buried And Me
Teragram Ballroom - Los Angeles, CA
May 31, 2020


Sun 7:00PM

Third Eye Blind
The Wiltern - Los Angeles, CA
May 31, 2020


Sun 8:00PM

Bloodbath
Regent Theatre - CA - Los Angeles, CA
Jun 1, 2020


Mon 7:10PM

Los Angeles Dodgers vs. Atlanta Braves
Dodger Stadium - Los Angeles, CA
Jun 1, 2020


Mon 8:00PM

Jhene Aiko
Greek Theatre - Los Angeles CA - Los Angeles, CA
Jun 1, 2020


Mon 8:00PM

Mew
Teragram Ballroom - Los Angeles, CA
Jun 2, 2020


Tue 7:10PM

Los Angeles Dodgers vs. Atlanta Braves
Dodger Stadium - Los Angeles, CA
Jun 2, 2020


Tue 8:00PM

Hamilton
Pantages Theatre - CA - Los Angeles, CA
Jun 2, 2020


Tue 8:30PM

Foreign Air
Echo - Los Angeles, CA
Jun 3, 2020


Wed 5:35PM

Los Angeles Dodgers vs. Atlanta Braves
Dodger Stadium - Los Angeles, CA
Jun 3, 2020


Wed 8:00PM

Hamilton
Pantages Theatre - CA - Los Angeles, CA
Jun 3, 2020


Wed 8:00PM

Jhene Aiko
Greek Theatre - Los Angeles CA - Los Angeles, CA
Jun 3, 2020


Wed 8:00PM

Malik Bentalha
Regent Theatre - CA - Los Angeles, CA
Jun 4, 2020


Thu 7:10PM

Los Angeles Dodgers vs. Colorado Rockies
Dodger Stadium - Los Angeles, CA
Jun 4, 2020


Thu 8:00PM

Hamilton
Pantages Theatre - CA - Los Angeles, CA
Jun 4, 2020


Thu 9:00PM

Soulive
Teragram Ballroom - Los Angeles, CA
Jun 5, 2020


Fri 7:10PM

Los Angeles Dodgers vs. Colorado Rockies
Dodger Stadium - Los Angeles, CA
Jun 5, 2020


Fri 8:00PM

Hamilton
Pantages Theatre - CA - Los Angeles, CA
Jun 5, 2020


Fri 9:00PM

Hinds
The Fonda Theatre - Los Angeles, CA
Jun 6, 2020


Sat 2:00PM

Hamilton
Pantages Theatre - CA - Los Angeles, CA
Jun 6, 2020


Sat 3:00PM

Playboy Jazz Festival - Saturday
Hollywood Bowl - Los Angeles, CA
Jun 6, 2020


Sat 7:10PM

Los Angeles Dodgers vs. Colorado Rockies
Dodger Stadium - Los Angeles, CA
Jun 6, 2020


Sat 7:30PM

Los Angeles Opera: The Marriage of Figaro
Dorothy Chandler Pavilion - Los Angeles, CA
Jun 6, 2020


Sat 8:00PM

Hamilton
Pantages Theatre - CA - Los Angeles, CA
Jun 6, 2020


Sat 8:00PM

NoMBe & Bad Child
Belasco Theater - LA - Los Angeles, CA
Jun 6, 2020


Sat 8:30PM

The Fratellis
The Fonda Theatre - Los Angeles, CA
Jun 7, 2020


Sun 1:00PM

Hamilton
Pantages Theatre - CA - Los Angeles, CA
Jun 7, 2020


Sun 1:10PM

Los Angeles Dodgers vs. Colorado Rockies
Dodger Stadium - Los Angeles, CA
Jun 7, 2020


Sun 3:00PM

Playboy Jazz Festival - Sunday
Hollywood Bowl - Los Angeles, CA
Jun 8, 2020


Mon 7:30PM

Steely Dan & Steve Winwood
Hollywood Bowl - Los Angeles, CA
Jun 9, 2020


Tue 7:00PM

Alanis Morissette
Hollywood Bowl - Los Angeles, CA
Jun 9, 2020


Tue 8:00PM

Hamilton
Pantages Theatre - CA - Los Angeles, CA
Jun 9, 2020


Tue 8:00PM

Built To Spill
Echoplex At The Echo - Los Angeles, CA
Jun 10, 2020


Wed 7:00PM

Halsey
Hollywood Bowl - Los Angeles, CA
Jun 10, 2020


Wed 8:00PM

Hamilton
Pantages Theatre - CA - Los Angeles, CA
Jun 10, 2020


Wed 8:00PM

Built To Spill
Echoplex At The Echo - Los Angeles, CA
Jun 11, 2020


Thu 8:00PM

Hamilton
Pantages Theatre - CA - Los Angeles, CA
Jun 11, 2020


Thu 8:00PM

Trevor Daniel
El Rey Theatre - Los Angeles - Los Angeles, CA
Jun 12, 2020


Fri 7:00PM

Barenaked Ladies, Gin Blossoms & Toad The Wet Sprocket
Greek Theatre - Los Angeles CA - Los Angeles, CA
Jun 12, 2020


Fri 8:00PM

Hamilton
Pantages Theatre - CA - Los Angeles, CA
Jun 13, 2020


Sat 2:00PM

Hamilton
Pantages Theatre - CA - Los Angeles, CA
Jun 13, 2020


Sat 7:00PM

Coin & Sure Sure
The Wiltern - Los Angeles, CA
Jun 13, 2020


Sat 8:00PM

Hamilton
Pantages Theatre - CA - Los Angeles, CA
Jun 13, 2020


Sat 8:00PM

Opening Night with Fireworks: Brandi Carlile
Hollywood Bowl - Los Angeles, CA
Jun 14, 2020


Sun 1:00PM

Hamilton
Pantages Theatre - CA - Los Angeles, CA
Jun 14, 2020


Sun 2:00PM

Los Angeles Opera: The Marriage of Figaro
Dorothy Chandler Pavilion - Los Angeles, CA
Jun 14, 2020


Sun 6:30PM

Hamilton
Pantages Theatre - CA - Los Angeles, CA
Jun 14, 2020


Sun 7:00PM

Final Fantasy VII Remake
Microsoft Theater - Los Angeles, CA
Jun 14, 2020


Sun 8:00PM

Modern English
Echoplex At The Echo - Los Angeles, CA
Jun 15, 2020


Mon 7:10PM

Los Angeles Dodgers vs. Arizona Diamondbacks
Dodger Stadium - Los Angeles, CA
Jun 15, 2020


Mon 8:00PM

The Naked and Famous
The Fonda Theatre - Los Angeles, CA
Jun 15, 2020


Mon 8:00PM

EOB - Ed O'Brien
Ace Hotel - Los Angeles - Los Angeles, CA
Jun 16, 2020


Tue 7:10PM

Los Angeles Dodgers vs. Arizona Diamondbacks
Dodger Stadium - Los Angeles, CA
Jun 16, 2020


Tue 8:00PM

Hamilton
Pantages Theatre - CA - Los Angeles, CA
Jun 16, 2020


Tue 8:00PM

Andrea Bocelli
Hollywood Bowl - Los Angeles, CA
Jun 16, 2020


Tue 8:00PM

Macbeth - Play
Gil Cates Theater At Geffen Playhouse - Los Angeles, CA
Jun 16, 2020


Tue 8:00PM

Nasty Cherry
Echo - Los Angeles, CA
Jun 17, 2020


Wed 7:00PM

The Flaming Lips
The Wiltern - Los Angeles, CA
Jun 17, 2020


Wed 7:10PM

Los Angeles Dodgers vs. Arizona Diamondbacks
Dodger Stadium - Los Angeles, CA
Jun 17, 2020


Wed 7:30PM

Los Angeles Opera: The Marriage of Figaro
Dorothy Chandler Pavilion - Los Angeles, CA
Jun 17, 2020


Wed 8:00PM

Hamilton
Pantages Theatre - CA - Los Angeles, CA
Jun 17, 2020


Wed 8:00PM

Andrea Bocelli
Hollywood Bowl - Los Angeles, CA
Jun 17, 2020


Wed 8:00PM

Macbeth - Play
Gil Cates Theater At Geffen Playhouse - Los Angeles, CA
Jun 17, 2020


Wed 8:00PM

Rebirth Brass Band
Echo - Los Angeles, CA
Jun 18, 2020


Thu 7:00PM

Bob Dylan & Nathaniel Rateliff and The Night Sweats
Hollywood Bowl - Los Angeles, CA
Jun 18, 2020


Thu 7:00PM

The Red Jumpsuit Apparatus
The Hi Hat - Los Angeles - Los Angeles, CA
Jun 18, 2020


Thu 7:10PM

Los Angeles Dodgers vs. Arizona Diamondbacks
Dodger Stadium - Los Angeles, CA
Jun 18, 2020


Thu 8:00PM

Hamilton
Pantages Theatre - CA - Los Angeles, CA
Jun 18, 2020


Thu 8:00PM

Macbeth - Play
Gil Cates Theater At Geffen Playhouse - Los Angeles, CA
Jun 19, 2020


Fri 7:00PM

Lovelytheband
The Wiltern - Los Angeles, CA
Jun 19, 2020


Fri 7:10PM

Los Angeles Dodgers vs. Detroit Tigers
Dodger Stadium - Los Angeles, CA
Jun 19, 2020


Fri 8:00PM

Hamilton
Pantages Theatre - CA - Los Angeles, CA
Jun 19, 2020


Fri 8:00PM

Macbeth - Play
Gil Cates Theater At Geffen Playhouse - Los Angeles, CA
Jun 19, 2020


Fri 9:00PM

i_o
Hollywood Palladium - Los Angeles, CA
Jun 19, 2020


Fri 9:00PM

San Cisco
Teragram Ballroom - Los Angeles, CA
Jun 20, 2020


Sat 2:00PM

Hamilton
Pantages Theatre - CA - Los Angeles, CA
Jun 20, 2020


Sat 3:00PM

Macbeth - Play
Gil Cates Theater At Geffen Playhouse - Los Angeles, CA
Jun 20, 2020


Sat 6:00PM

Mariachi USA Festival
Hollywood Bowl - Los Angeles, CA
Jun 20, 2020


Sat 7:00PM

Hyukoh
The Wiltern - Los Angeles, CA
Jun 20, 2020


Sat 7:00PM

Phoebe Ryan
Echo - Los Angeles, CA
Jun 20, 2020


Sat 7:00PM

Sech
The Novo - Los Angeles, CA
Jun 20, 2020


Sat 7:10PM

Los Angeles Dodgers vs. Detroit Tigers
Dodger Stadium - Los Angeles, CA
Jun 20, 2020


Sat 7:30PM

Los Angeles Ballet: Sleeping Beauty
Royce Hall - UCLA - Los Angeles, CA
Jun 20, 2020


Sat 7:30PM

Los Angeles Opera: The Marriage of Figaro
Dorothy Chandler Pavilion - Los Angeles, CA
Jun 20, 2020


Sat 8:00PM

Hamilton
Pantages Theatre - CA - Los Angeles, CA
Jun 20, 2020


Sat 8:00PM

Macbeth - Play
Gil Cates Theater At Geffen Playhouse - Los Angeles, CA
Jun 20, 2020


Sat 8:00PM

The Bellrays
Echoplex At The Echo - Los Angeles, CA
Jun 20, 2020


Sat 8:00PM

Mac Demarco & Jonathan Richman
The Downtown Palace Theatre - Los Angeles, CA
Jun 20, 2020


Sat 9:00PM

Paul Van Dyk
Hollywood Palladium - Los Angeles, CA
Jun 20, 2020


Sat 9:00PM

Yung Pinch
The Fonda Theatre - Los Angeles, CA
Jun 21, 2020


Sun 1:00PM

Hamilton
Pantages Theatre - CA - Los Angeles, CA
Jun 21, 2020


Sun 1:10PM

Los Angeles Dodgers vs. Detroit Tigers
Dodger Stadium - Los Angeles, CA
Jun 21, 2020


Sun 2:00PM

Los Angeles Ballet: Sleeping Beauty
Royce Hall - UCLA - Los Angeles, CA
Jun 21, 2020


Sun 2:00PM

Macbeth - Play
Gil Cates Theater At Geffen Playhouse - Los Angeles, CA
Jun 21, 2020


Sun 6:30PM

Hamilton
Pantages Theatre - CA - Los Angeles, CA
Jun 21, 2020


Sun 7:00PM

Jill Scott
Hollywood Bowl - Los Angeles, CA
Jun 21, 2020


Sun 7:00PM

Macbeth - Play
Gil Cates Theater At Geffen Playhouse - Los Angeles, CA
Jun 21, 2020


Sun 8:00PM

Brit Floyd
Greek Theatre - Los Angeles CA - Los Angeles, CA
Jun 22, 2020


Mon 8:00PM

Hazel English
Echo - Los Angeles, CA
Jun 23, 2020


Tue 8:00PM

Hamilton
Pantages Theatre - CA - Los Angeles, CA
Jun 23, 2020


Tue 8:00PM

Macbeth - Play
Gil Cates Theater At Geffen Playhouse - Los Angeles, CA
Jun 24, 2020


Wed 7:30PM

Ricky Gervais
Orpheum Theatre - Los Angeles - Los Angeles, CA
Jun 24, 2020


Wed 8:00PM

Hamilton
Pantages Theatre - CA - Los Angeles, CA
Jun 24, 2020


Wed 8:00PM

Macbeth - Play
Gil Cates Theater At Geffen Playhouse - Los Angeles, CA
Jun 24, 2020


Wed 8:30PM

Kraftwerk
Shrine Auditorium - Los Angeles - Los Angeles, CA
Jun 25, 2020


Thu 7:30PM

Los Angeles Opera: The Marriage of Figaro
Dorothy Chandler Pavilion - Los Angeles, CA
Jun 25, 2020


Thu 7:30PM

Ricky Gervais
Orpheum Theatre - Los Angeles - Los Angeles, CA
Jun 25, 2020


Thu 8:00PM

Hamilton
Pantages Theatre - CA - Los Angeles, CA
Jun 25, 2020


Thu 8:00PM

Macbeth - Play
Gil Cates Theater At Geffen Playhouse - Los Angeles, CA
Jun 25, 2020


Thu 9:00PM

Thao and The Get Down Stay Down
Teragram Ballroom - Los Angeles, CA
Jun 26, 2020


Fri 7:30PM

Ricky Gervais
Orpheum Theatre - Los Angeles - Los Angeles, CA
Jun 26, 2020


Fri 8:00PM

Hamilton
Pantages Theatre - CA - Los Angeles, CA
Jun 26, 2020


Fri 8:00PM

Macbeth - Play
Gil Cates Theater At Geffen Playhouse - Los Angeles, CA
Jun 26, 2020


Fri 8:30PM

The Hood Internet
Echo - Los Angeles, CA
Jun 26, 2020


Fri 9:00PM

Slander
Shrine Expo Hall - Los Angeles, CA
Jun 26, 2020


Fri 9:00PM

Bone Thugs N Harmony
Belasco Theater - LA - Los Angeles, CA
Jun 26, 2020


Fri 9:00PM

Thao and The Get Down Stay Down
Teragram Ballroom - Los Angeles, CA
Jun 26, 2020


Fri 10:00PM

Jody Wisternoff
Exchange LA - Los Angeles, CA
Jun 27, 2020


Sat TBA

The First Gladiators Homestand - Weekend Pass
Downtown Los Angeles - Los Angeles, CA
Jun 27, 2020


Sat 2:00PM

Hamilton
Pantages Theatre - CA - Los Angeles, CA
Jun 27, 2020


Sat 3:00PM

Macbeth - Play
Gil Cates Theater At Geffen Playhouse - Los Angeles, CA
Jun 27, 2020


Sat 7:00PM

Trippie Redd
Hollywood Palladium - Los Angeles, CA
Jun 27, 2020


Sat 7:00PM

La Sonora Dinamita & La Sonora Tropicana
Belasco Theater - LA - Los Angeles, CA
Jun 27, 2020


Sat 7:30PM

Ricky Gervais
Orpheum Theatre - Los Angeles - Los Angeles, CA
Jun 27, 2020


Sat 8:00PM

Hamilton
Pantages Theatre - CA - Los Angeles, CA
Jun 27, 2020


Sat 8:00PM

Hollywood Bowl Orchestra: Justin Freer - Harry Potter and the Half-Blood Prince In Concert
Hollywood Bowl - Los Angeles, CA
Jun 27, 2020


Sat 8:00PM

Niyaz
Royce Hall - UCLA - Los Angeles, CA
Jun 27, 2020


Sat 8:00PM

Above & Beyond
Greek Theatre - Los Angeles CA - Los Angeles, CA
Jun 27, 2020


Sat 8:00PM

Macbeth - Play
Gil Cates Theater At Geffen Playhouse - Los Angeles, CA
Jun 28, 2020


Sun 1:00PM

Hamilton
Pantages Theatre - CA - Los Angeles, CA
Jun 28, 2020


Sun 2:00PM

Los Angeles Opera: The Marriage of Figaro
Dorothy Chandler Pavilion - Los Angeles, CA
Jun 28, 2020


Sun 2:00PM

Macbeth - Play
Gil Cates Theater At Geffen Playhouse - Los Angeles, CA
Jun 28, 2020


Sun 6:30PM

Hamilton
Pantages Theatre - CA - Los Angeles, CA
Jun 28, 2020


Sun 7:00PM

Andrew Bird, Calexico & Iron and Wine
Hollywood Bowl - Los Angeles, CA
Jun 28, 2020


Sun 7:00PM

Macbeth - Play
Gil Cates Theater At Geffen Playhouse - Los Angeles, CA
Jun 28, 2020


Sun 7:00PM

Westminster Harmony Showcase
Ace Hotel - Los Angeles - Los Angeles, CA
Jun 29, 2020


Mon 7:10PM

Los Angeles Dodgers vs. Cincinnati Reds
Dodger Stadium - Los Angeles, CA
Jun 30, 2020


Tue 7:10PM

Los Angeles Dodgers vs. Cincinnati Reds
Dodger Stadium - Los Angeles, CA
Jun 30, 2020


Tue 8:00PM

Hamilton
Pantages Theatre - CA - Los Angeles, CA
Jun 30, 2020


Tue 8:00PM

Macbeth - Play
Gil Cates Theater At Geffen Playhouse - Los Angeles, CA
Jun 30, 2020


Tue 8:00PM

The Go-Go's
Orpheum Theatre - Los Angeles - Los Angeles, CA
Jul 1, 2020


Wed 2:00PM

Hamilton
Pantages Theatre - CA - Los Angeles, CA
Jul 1, 2020


Wed 7:10PM

Los Angeles Dodgers vs. Cincinnati Reds
Dodger Stadium - Los Angeles, CA
Jul 1, 2020


Wed 8:00PM

Hamilton
Pantages Theatre - CA - Los Angeles, CA
Jul 1, 2020


Wed 8:00PM

Macbeth - Play
Gil Cates Theater At Geffen Playhouse - Los Angeles, CA
Jul 1, 2020


Wed 8:00PM

The Go-Go's
Orpheum Theatre - Los Angeles - Los Angeles, CA
Jul 2, 2020


Thu 7:10PM

Los Angeles Dodgers vs. Cincinnati Reds
Dodger Stadium - Los Angeles, CA
Jul 2, 2020


Thu 7:30PM

July 4th Fireworks Spectacular: The Beach Boys
Hollywood Bowl - Los Angeles, CA
Jul 2, 2020


Thu 8:00PM

Hamilton
Pantages Theatre - CA - Los Angeles, CA
Jul 2, 2020


Thu 8:00PM

Macbeth - Play
Gil Cates Theater At Geffen Playhouse - Los Angeles, CA
Jul 3, 2020


Fri 2:00PM

Hamilton
Pantages Theatre - CA - Los Angeles, CA
Jul 3, 2020


Fri 7:10PM

Los Angeles Dodgers vs. Miami Marlins
Dodger Stadium - Los Angeles, CA
Jul 3, 2020


Fri 7:30PM

July 4th Fireworks Spectacular: The Beach Boys
Hollywood Bowl - Los Angeles, CA
Jul 3, 2020


Fri 8:00PM

Hamilton
Pantages Theatre - CA - Los Angeles, CA
Jul 3, 2020


Fri 8:00PM

Macbeth - Play
Gil Cates Theater At Geffen Playhouse - Los Angeles, CA
Jul 4, 2020


Sat 3:00PM

Macbeth - Play
Gil Cates Theater At Geffen Playhouse - Los Angeles, CA
Jul 4, 2020


Sat 7:10PM

Los Angeles Dodgers vs. Miami Marlins
Dodger Stadium - Los Angeles, CA
Jul 4, 2020


Sat 7:30PM

July 4th Fireworks Spectacular: The Beach Boys
Hollywood Bowl - Los Angeles, CA
Jul 4, 2020


Sat 8:00PM

Macbeth - Play
Gil Cates Theater At Geffen Playhouse - Los Angeles, CA
Jul 5, 2020


Sun 1:00PM

Hamilton
Pantages Theatre - CA - Los Angeles, CA
Jul 5, 2020


Sun 1:10PM

Los Angeles Dodgers vs. Miami Marlins
Dodger Stadium - Los Angeles, CA
Jul 5, 2020


Sun 2:00PM

Macbeth - Play
Gil Cates Theater At Geffen Playhouse - Los Angeles, CA
Jul 5, 2020


Sun 6:30PM

Hamilton
Pantages Theatre - CA - Los Angeles, CA
Jul 5, 2020


Sun 7:00PM

KCRW's World Festival: Flying Lotus & Kamasi Washington
Hollywood Bowl - Los Angeles, CA
Jul 5, 2020


Sun 7:00PM

Macbeth - Play
Gil Cates Theater At Geffen Playhouse - Los Angeles, CA
Jul 6, 2020


Mon 8:00PM

King Buzzo & Trevor Dunn
Echo - Los Angeles, CA
Jul 7, 2020


Tue 7:30PM

Fit For A King
Regent Theatre - CA - Los Angeles, CA
Jul 7, 2020


Tue 8:00PM

Hamilton
Pantages Theatre - CA - Los Angeles, CA
Jul 7, 2020


Tue 8:00PM

Los Angeles Philharmonic: Gustavo Dudamel & Los Angeles Master Chorale - Carmina Burana
Hollywood Bowl - Los Angeles, CA
Jul 7, 2020


Tue 8:00PM

Macbeth - Play
Gil Cates Theater At Geffen Playhouse - Los Angeles, CA
Jul 7, 2020


Tue 8:00PM

The Band's Visit
Dolby Theatre - Los Angeles, CA
Jul 8, 2020


Wed 8:00PM

Hamilton
Pantages Theatre - CA - Los Angeles, CA
Jul 8, 2020


Wed 8:00PM

Macbeth - Play
Gil Cates Theater At Geffen Playhouse - Los Angeles, CA
Jul 8, 2020


Wed 8:00PM

The Band's Visit
Dolby Theatre - Los Angeles, CA
Jul 9, 2020


Thu 8:00PM

Hamilton
Pantages Theatre - CA - Los Angeles, CA
Jul 9, 2020


Thu 8:00PM

Los Angeles Philharmonic: Gustavo Dudamel & Anne Akiko Meyers - Marquez World Premiere
Hollywood Bowl - Los Angeles, CA
Jul 9, 2020


Thu 8:00PM

Macbeth - Play
Gil Cates Theater At Geffen Playhouse - Los Angeles, CA
Jul 9, 2020


Thu 8:00PM

The Band's Visit
Dolby Theatre - Los Angeles, CA
Jul 9, 2020


Thu 9:00PM

Stand Atlantic, Trash Boat & Super Whatevr
Echo - Los Angeles, CA
Jul 10, 2020


Fri 8:00PM

Hamilton
Pantages Theatre - CA - Los Angeles, CA
Jul 10, 2020


Fri 8:00PM

Fantasia, Kenny Babyface Edmonds & Hollywood Bowl Orchestra
Hollywood Bowl - Los Angeles, CA
Jul 10, 2020


Fri 8:00PM

Macbeth - Play
Gil Cates Theater At Geffen Playhouse - Los Angeles, CA
Jul 10, 2020


Fri 8:00PM

The Band's Visit
Dolby Theatre - Los Angeles, CA
Jul 10, 2020


Fri 9:00PM

Monophonics
Teragram Ballroom - Los Angeles, CA
Jul 11, 2020


Sat 2:00PM

Hamilton
Pantages Theatre - CA - Los Angeles, CA
Jul 11, 2020


Sat 2:00PM

The Band's Visit
Dolby Theatre - Los Angeles, CA
Jul 11, 2020


Sat 3:00PM

Macbeth - Play
Gil Cates Theater At Geffen Playhouse - Los Angeles, CA
Jul 11, 2020


Sat 8:00PM

Hamilton
Pantages Theatre - CA - Los Angeles, CA
Jul 11, 2020


Sat 8:00PM

Pentatonix & Los Angeles Philharmonic
Hollywood Bowl - Los Angeles, CA
Jul 11, 2020


Sat 8:00PM

Macbeth - Play
Gil Cates Theater At Geffen Playhouse - Los Angeles, CA
Jul 11, 2020


Sat 8:00PM

The Band's Visit
Dolby Theatre - Los Angeles, CA
Jul 11, 2020


Sat 9:00PM

Devin the Dude
Club Los Globos - CA - Los Angeles, CA
Jul 12, 2020


Sun TBA

MLB All-Star Futures Game & The MLB All-Star Celebrity Softball Game
Dodger Stadium - Los Angeles, CA
Jul 12, 2020


Sun 1:00PM

Hamilton
Pantages Theatre - CA - Los Angeles, CA
Jul 12, 2020


Sun 1:00PM

The Band's Visit
Dolby Theatre - Los Angeles, CA
Jul 12, 2020


Sun 2:00PM

Macbeth - Play
Gil Cates Theater At Geffen Playhouse - Los Angeles, CA
Jul 12, 2020


Sun 6:30PM

Hamilton
Pantages Theatre - CA - Los Angeles, CA
Jul 12, 2020


Sun 6:30PM

The Band's Visit
Dolby Theatre - Los Angeles, CA
Jul 12, 2020


Sun 7:00PM

Macbeth - Play
Gil Cates Theater At Geffen Playhouse - Los Angeles, CA
Jul 12, 2020


Sun 7:30PM

Pentatonix & Los Angeles Philharmonic
Hollywood Bowl - Los Angeles, CA
www.FindTicketsFast.com Is Your World Wide Web Los Angeles Event Tickets 2020 Agents For Every Giant Thing That Takes Place In Los Angeles And The Immediate Metro Area. We Have Event Tickets Los Angeles Scheduled In The City So Find Tickets,LLC Is Thought Of By A lot Of People To Be Grouped With The Best Tickets To Events In Los Angeles Companies. With Among The Best Fresh And Full Mixture Of Tickets For Events In Los Angeles On Online For The Metro Area That FindTicketsFast Is When Potential Customers Look Up They Are They're Hunting For Seats In Their Area. Our Agents Tickets Can Be Listed By Price, Or Section To Assist You In Securing The Precise Event Your Searching For Or Any Major Happening, Counting Cheap, Last Minute, Discount, & Half Price Tickets To Events In Los Angeles You Desire To Watch In The Entire City And Immediate Metro Area Of Los Angeles.
When You Have Some Queries About Tickets On Our Event Tickets Los Angeles 2020 Page, Or Something About An Event In Los Angeles Going On Around The Area Please Call The Website's Customer Service Area For Current Data, And General Information About Your Booking From The Los Angeles Event Tickets 2020 Web Page. Our Informed Representatives Will Help You With Your Events For Los Angeles Ordering Thru The Telephone Or With A 3 Presses Of The Mouse You Can Secure Your Tickets For Los Angeles Events Webpage Over Our Secure Ticket Buying Program Using Current Protective Software Which Is Equally Secure As Buying Straight From A Store Front In Los Angeles That Work For An Agency.
Hot Current Events Links
Los Angeles Event Categories
Besides Receiving Details From Find Tickets, LLC's Event Tickets Los Angeles Website Page, Information Is Similarly Available From Our Patron Service Agency Employees. Our Employees Can Supply You With Helpful Details About Event Dates, Seat #'s, Venue Charts As Well As Help You Pick The Precise Seats If You're Not Accustom With A Specific Stadium That Is Retailed By A Company. As Ticket Brokers We Display A Large Inventory Of Los Angeles Event Tickets Which Include Last Minute, Cheap, Half Price, & Discount Tickets For Events In Los Angeles That We Can Track down Tickets That Take Place In The City Area For Just About Anybody Looking To Buy Tickets To Events In Los Angeles Agent Via The Web Or Over The Telephone. www.FindTicketsFast.com Is One Of The Top Los Angeles Ticket Agencies On The Internet.
- Los Angeles Event Ordering Information -
- 2020 Los Angeles Event Schedule Information -
- For More Cities And Events -

100% Buyer Guarantee

Customer Reviews
Wonderful Service!
Thank you for the great experience. We truly enjoyed the show. Thank you for making it all happen.
Will use again...
Great customer service + excellant prcing = very happy customer!