Event & Show Tickets
Pro Sport Tickets
College Sport Tickets
Helpful Pages
Secure Online Shopping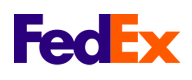 Kansas City Event Tickets

Date/Time
EVENTS
Venue/City
Apr 24, 2020


Fri 8:00PM

Arch Allies
VooDoo Lounge At Harrah's North Kansas City - Kansas City, MO
Apr 24, 2020


Fri 8:00PM

Jeff Bergen's Elvis Show Reserved
Retro Room/Gospel Lounge At Knuckleheads Saloon - Kansas City, MO
Apr 24, 2020


Fri 8:30PM

Roger Clyne and The Peacemakers
Knuckleheads Saloon Indoor Stage - Kansas City, MO
Apr 25, 2020


Sat 2:00PM

The Aftermath 4
Riot Room - Kansas City, MO
Apr 25, 2020


Sat 5:30PM

Koch Marshall Trio
Daveys Uptown Ramblers Club - Kansas City, MO
Apr 26, 2020


Sun 7:30PM

Johnny A
Knuckleheads Saloon Indoor Stage - Kansas City, MO
Apr 27, 2020


Mon 7:30PM

Taj Mahal Quartet
Knuckleheads Saloon Indoor Stage - Kansas City, MO
Apr 27, 2020


Mon 8:00PM

Destroyer of Light, A Light Within & The Soiled Doves
Riot Room - Kansas City, MO
Apr 28, 2020


Tue 7:30PM

National Geographic Live: Spinosaurus - Lost Giant Of The Cretaceous
Muriel Kauffman Theatre - Kauffman Center for the Performing Arts - Kansas City, MO
Apr 29, 2020


Wed 7:00PM

Alesana
Riot Room - Kansas City, MO
Apr 30, 2020


Thu 8:00PM

PowerGlove, Immortal Guardian & Merlin
Riot Room - Kansas City, MO
May 1, 2020


Fri 8:00PM

Revelation - A Tribute To Journey
VooDoo Lounge At Harrah's North Kansas City - Kansas City, MO
May 1, 2020


Fri 8:30PM

Andy Ross
Knuckleheads Saloon Indoor Stage - Kansas City, MO
May 2, 2020


Sat 7:00PM

Merlejam: Joanna Connor
Knuckleheads Saloon Indoor Stage - Kansas City, MO
May 2, 2020


Sat 8:30PM

En Vogue
Ameristar Casino & Hotel - Kansas City - Kansas City, MO
May 5, 2020


Tue 7:00PM

Maria The Mexican
Knuckleheads Saloon Indoor Stage - Kansas City, MO
May 6, 2020


Wed 8:00PM

The Bastard Sons Of Johnny Cash
Knuckleheads Saloon Indoor Stage - Kansas City, MO
May 7, 2020


Thu 8:00PM

The Mavericks
Knuckleheads Saloon Outdoor Stage - Kansas City, MO
May 8, 2020


Fri 7:30PM

Kansas City Ballet: Celts
Muriel Kauffman Theatre - Kauffman Center for the Performing Arts - Kansas City, MO
May 9, 2020


Sat 7:30PM

Kansas City Ballet: Celts
Muriel Kauffman Theatre - Kauffman Center for the Performing Arts - Kansas City, MO
May 10, 2020


Sun 2:00PM

Kansas City Ballet: Celts
Muriel Kauffman Theatre - Kauffman Center for the Performing Arts - Kansas City, MO
May 12, 2020


Tue 8:00PM

Camilo Septimo & Reptil
Riot Room - Kansas City, MO
May 13, 2020


Wed 7:30PM

nothing,nowhere.
Madrid Theatre - Kansas City, MO
May 15, 2020


Fri 7:05PM

Kansas City Royals vs. Los Angeles Dodgers
Kauffman Stadium - Kansas City, MO
May 15, 2020


Fri 7:30PM

Kansas City Ballet: Celts
Muriel Kauffman Theatre - Kauffman Center for the Performing Arts - Kansas City, MO
May 15, 2020


Fri 8:00PM

The Freedom Affair, NuBlvckCity & Soultru
The Record Bar - Kansas City, MO
May 15, 2020


Fri 8:30PM

The Lala's
Ameristar Casino & Hotel - Kansas City - Kansas City, MO
May 16, 2020


Sat 6:05PM

Kansas City Royals vs. Los Angeles Dodgers
Kauffman Stadium - Kansas City, MO
May 16, 2020


Sat 7:00PM

Slim Cessna's Auto Club
The Record Bar - Kansas City, MO
May 16, 2020


Sat 7:30PM

Kansas City Ballet: Celts
Muriel Kauffman Theatre - Kauffman Center for the Performing Arts - Kansas City, MO
May 17, 2020


Sun 1:05PM

Kansas City Royals vs. Los Angeles Dodgers
Kauffman Stadium - Kansas City, MO
May 17, 2020


Sun 2:00PM

Kansas City Ballet: Celts
Muriel Kauffman Theatre - Kauffman Center for the Performing Arts - Kansas City, MO
May 18, 2020


Mon 7:05PM

Kansas City Royals vs. Los Angeles Angels of Anaheim
Kauffman Stadium - Kansas City, MO
May 19, 2020


Tue 7:05PM

Kansas City Royals vs. Los Angeles Angels of Anaheim
Kauffman Stadium - Kansas City, MO
May 20, 2020


Wed 7:05PM

Kansas City Royals vs. Los Angeles Angels of Anaheim
Kauffman Stadium - Kansas City, MO
May 21, 2020


Thu 12:35PM

Kansas City Royals vs. Los Angeles Angels of Anaheim
Kauffman Stadium - Kansas City, MO
May 21, 2020


Thu 8:00PM

Fame On Fire
Riot Room - Kansas City, MO
May 22, 2020


Fri 7:05PM

Kansas City Royals vs. Texas Rangers
Kauffman Stadium - Kansas City, MO
May 22, 2020


Fri 8:30PM

Ray Wylie Hubbard
Knuckleheads Saloon Indoor Stage - Kansas City, MO
May 23, 2020


Sat 1:05PM

Kansas City Royals vs. Texas Rangers
Kauffman Stadium - Kansas City, MO
May 23, 2020


Sat 8:30PM

Casi Joy
Ameristar Casino & Hotel - Kansas City - Kansas City, MO
May 23, 2020


Sat 8:30PM

Ray Wylie Hubbard
Knuckleheads Saloon Indoor Stage - Kansas City, MO
May 24, 2020


Sun 1:05PM

Kansas City Royals vs. Texas Rangers
Kauffman Stadium - Kansas City, MO
May 26, 2020


Tue 7:30PM

National Geographic Live: Vincent J. Musi - Where the Wild Things Live
Muriel Kauffman Theatre - Kauffman Center for the Performing Arts - Kansas City, MO
May 29, 2020


Fri 8:00PM

Scary Mommy
Arvest Bank Theatre at The Midland - Kansas City, MO
May 29, 2020


Fri 8:00PM

Cash'd Out
VooDoo Lounge At Harrah's North Kansas City - Kansas City, MO
May 29, 2020


Fri 8:30PM

Candlebox
Ameristar Casino & Hotel - Kansas City - Kansas City, MO
May 30, 2020


Sat 8:00PM

Delbert McClinton
Knuckleheads Saloon Indoor Stage - Kansas City, MO
May 30, 2020


Sat 8:30PM

Yakov Smirnoff
Ameristar Casino & Hotel - Kansas City - Kansas City, MO
Jun 2, 2020


Tue 7:05PM

Kansas City Royals vs. Chicago White Sox
Kauffman Stadium - Kansas City, MO
Jun 2, 2020


Tue 8:00PM

Barns Courtney
Madrid Theatre - Kansas City, MO
Jun 3, 2020


Wed 7:05PM

Kansas City Royals vs. Chicago White Sox
Kauffman Stadium - Kansas City, MO
Jun 3, 2020


Wed 7:30PM

Harakiri For The Sky
Riot Room - Kansas City, MO
Jun 3, 2020


Wed 8:00PM

Third Eye Blind
Uptown Theater - KC - Kansas City, MO
Jun 4, 2020


Thu 7:00PM

Slander
Arvest Bank Theatre at The Midland - Kansas City, MO
Jun 4, 2020


Thu 7:05PM

Kansas City Royals vs. Chicago White Sox
Kauffman Stadium - Kansas City, MO
Jun 5, 2020


Fri 7:05PM

Kansas City Royals vs. Cleveland Indians
Kauffman Stadium - Kansas City, MO
Jun 5, 2020


Fri 8:00PM

Bob Jovi & Just What I Needed - Tribute to Bon Jovi & The Cars
VooDoo Lounge At Harrah's North Kansas City - Kansas City, MO
Jun 5, 2020


Fri 8:30PM

David Allan Coe
Knuckleheads Saloon Indoor Stage - Kansas City, MO
Jun 6, 2020


Sat 1:05PM

Kansas City Royals vs. Cleveland Indians
Kauffman Stadium - Kansas City, MO
Jun 6, 2020


Sat 7:30PM

Shamrock FC Mixed Martial Arts 332
Ameristar Casino & Hotel - Kansas City - Kansas City, MO
Jun 6, 2020


Sat 7:30PM

Menopause - The Musical
Muriel Kauffman Theatre - Kauffman Center for the Performing Arts - Kansas City, MO
Jun 7, 2020


Sun 1:05PM

Kansas City Royals vs. Cleveland Indians
Kauffman Stadium - Kansas City, MO
Jun 9, 2020


Tue 7:30PM

National Geographic Live: Jane In Concert - Special Film Engagement
Muriel Kauffman Theatre - Kauffman Center for the Performing Arts - Kansas City, MO
Jun 9, 2020


Tue 8:00PM

Brit Floyd
Arvest Bank Theatre at The Midland - Kansas City, MO
Jun 10, 2020


Wed 9:00PM

Caspian
The Record Bar - Kansas City, MO
Jun 11, 2020


Thu 8:00PM

Nick Lowe & Los Straitjackets
Knuckleheads Saloon Indoor Stage - Kansas City, MO
Jun 12, 2020


Fri 7:05PM

Kansas City Royals vs. Minnesota Twins
Kauffman Stadium - Kansas City, MO
Jun 12, 2020


Fri 8:00PM

Ultimate Blue Corner Battles
VooDoo Lounge At Harrah's North Kansas City - Kansas City, MO
Jun 12, 2020


Fri 8:00PM

Hala
The Record Bar - Kansas City, MO
Jun 12, 2020


Fri 8:30PM

Grand Funk Railroad
Ameristar Casino & Hotel - Kansas City - Kansas City, MO
Jun 12, 2020


Fri 8:30PM

The Phantom Blues Band
Knuckleheads Saloon Indoor Stage - Kansas City, MO
Jun 13, 2020


Sat 3:05PM

Kansas City Royals vs. Minnesota Twins
Kauffman Stadium - Kansas City, MO
Jun 13, 2020


Sat 8:00PM

Caligula's horse
Riot Room - Kansas City, MO
Jun 13, 2020


Sat 8:30PM

Josh Turner
Ameristar Casino & Hotel - Kansas City - Kansas City, MO
Jun 13, 2020


Sat 8:30PM

The Nace Brothers
Knuckleheads Saloon Indoor Stage - Kansas City, MO
Jun 14, 2020


Sun 1:05PM

Kansas City Royals vs. Minnesota Twins
Kauffman Stadium - Kansas City, MO
Jun 17, 2020


Wed 7:30PM

Watermelon Slim
Knuckleheads Saloon Indoor Stage - Kansas City, MO
Jun 18, 2020


Thu 8:00PM

Robbie Fulks
Knuckleheads Saloon Indoor Stage - Kansas City, MO
Jun 19, 2020


Fri 6:00PM

Blippi Live
Muriel Kauffman Theatre - Kauffman Center for the Performing Arts - Kansas City, MO
Jun 19, 2020


Fri 8:00PM

Brittany Howard
Uptown Theater - KC - Kansas City, MO
Jun 19, 2020


Fri 8:00PM

Ultimate Fakebook
The Record Bar - Kansas City, MO
Jun 20, 2020


Sat 7:30PM

Frankie Valli & The Four Seasons
Muriel Kauffman Theatre - Kauffman Center for the Performing Arts - Kansas City, MO
Jun 20, 2020


Sat 8:00PM

Danielle Nicole Band & Paul Thorn
Knuckleheads Saloon Indoor Stage - Kansas City, MO
Jun 21, 2020


Sun 7:30PM

Vanessa Carlton
The Record Bar - Kansas City, MO
Jun 23, 2020


Tue 4:30PM

The Stadium Tour: Motley Crue, Def Leppard, Poison & Joan Jett and The Blackhearts
Kauffman Stadium - Kansas City, MO
Jun 23, 2020


Tue 8:00PM

Andrew Bird, Calexico & Iron and Wine
Arvest Bank Theatre at The Midland - Kansas City, MO
Jun 24, 2020


Wed 6:30PM

Chicago - The Band & Rick Springfield
Starlight Theatre - Kansas City - Kansas City, MO
Jun 24, 2020


Wed 8:00PM

King Buzzo & Trevor Dunn
Riot Room - Kansas City, MO
Jun 25, 2020


Thu 7:00PM

Barenaked Ladies, Gin Blossoms & Toad The Wet Sprocket
Starlight Theatre - Kansas City - Kansas City, MO
Jun 25, 2020


Thu 8:00PM

Nitty Gritty Dirt Band
Uptown Theater - KC - Kansas City, MO
Jun 25, 2020


Thu 8:00PM

Here Come The Mummies
VooDoo Lounge At Harrah's North Kansas City - Kansas City, MO
Jun 25, 2020


Thu 8:30PM

Clint Black
Ameristar Casino & Hotel - Kansas City - Kansas City, MO
Jun 26, 2020


Fri 7:05PM

Kansas City Royals vs. Cleveland Indians
Kauffman Stadium - Kansas City, MO
Jun 27, 2020


Sat 1:05PM

Kansas City Royals vs. Cleveland Indians
Kauffman Stadium - Kansas City, MO
Jun 28, 2020


Sun 1:05PM

Kansas City Royals vs. Cleveland Indians
Kauffman Stadium - Kansas City, MO
Jun 28, 2020


Sun 8:00PM

Maks & Val
Arvest Bank Theatre at The Midland - Kansas City, MO
Jun 28, 2020


Sun 8:00PM

Sheryl Crow
The Crossroads - Kansas City, MO
Jun 30, 2020


Tue 7:05PM

Kansas City Royals vs. Arizona Diamondbacks
Kauffman Stadium - Kansas City, MO
Jul 1, 2020


Wed 7:00PM

Halsey
Sprint Center - Kansas City, MO
Jul 1, 2020


Wed 7:05PM

Kansas City Royals vs. Arizona Diamondbacks
Kauffman Stadium - Kansas City, MO
Jul 2, 2020


Thu 8:00PM

Mother Hips
Knuckleheads Saloon Indoor Stage - Kansas City, MO
Jul 3, 2020


Fri 8:00PM

John Fogerty
Starlight Theatre - Kansas City - Kansas City, MO
Jul 9, 2020


Thu 7:30PM

Buddy Guy & Jonny Lang
Knuckleheads Saloon Indoor Stage - Kansas City, MO
Jul 10, 2020


Fri 8:00PM

PJ Morton
VooDoo Lounge At Harrah's North Kansas City - Kansas City, MO
Jul 10, 2020


Fri 8:30PM

Brian Howe
Ameristar Casino & Hotel - Kansas City - Kansas City, MO
Jul 11, 2020


Sat 2:00PM

VIP Tailgate Party: Kenny Chesney, Florida Georgia Line & Old Dominion
Arrowhead Stadium Parking Lots - Kansas City, MO
Jul 11, 2020


Sat 5:00PM

Kenny Chesney, Florida Georgia Line & Old Dominion
Arrowhead Stadium - Kansas City, MO
Jul 11, 2020


Sat 7:30PM

Ben Bailey
Uptown Theater - KC - Kansas City, MO
Jul 11, 2020


Sat 8:30PM

Crystal Gayle
Ameristar Casino & Hotel - Kansas City - Kansas City, MO
Jul 12, 2020


Sun 7:30PM

The Masked Singer Live
Uptown Theater - KC - Kansas City, MO
Jul 12, 2020


Sun 8:00PM

Primus
The Crossroads - Kansas City, MO
Jul 13, 2020


Mon 8:00PM

Scribble Showdown
Arvest Bank Theatre at The Midland - Kansas City, MO
Jul 16, 2020


Thu 8:00PM

Brian McKnight
VooDoo Lounge At Harrah's North Kansas City - Kansas City, MO
Jul 17, 2020


Fri 7:05PM

Kansas City Royals vs. Boston Red Sox
Kauffman Stadium - Kansas City, MO
Jul 17, 2020


Fri 8:00PM

Squeeze
Uptown Theater - KC - Kansas City, MO
Jul 17, 2020


Fri 8:30PM

Chippendales
Ameristar Casino & Hotel - Kansas City - Kansas City, MO
Jul 18, 2020


Sat 6:05PM

Kansas City Royals vs. Boston Red Sox
Kauffman Stadium - Kansas City, MO
Jul 18, 2020


Sat 7:30PM

Impractical Jokers Live
Sprint Center - Kansas City, MO
Jul 18, 2020


Sat 8:30PM

Chippendales
Ameristar Casino & Hotel - Kansas City - Kansas City, MO
Jul 19, 2020


Sun 1:05PM

Kansas City Royals vs. Boston Red Sox
Kauffman Stadium - Kansas City, MO
Jul 19, 2020


Sun 7:00PM

Kaleo
Arvest Bank Theatre at The Midland - Kansas City, MO
Jul 20, 2020


Mon 7:05PM

Kansas City Royals vs. Tampa Bay Rays
Kauffman Stadium - Kansas City, MO
Jul 20, 2020


Mon 8:00PM

Tame Impala
Sprint Center - Kansas City, MO
Jul 21, 2020


Tue 7:05PM

Kansas City Royals vs. Tampa Bay Rays
Kauffman Stadium - Kansas City, MO
Jul 21, 2020


Tue 8:00PM

Flora Cash
The Record Bar - Kansas City, MO
Jul 22, 2020


Wed 7:05PM

Kansas City Royals vs. Tampa Bay Rays
Kauffman Stadium - Kansas City, MO
Jul 24, 2020


Fri 7:00PM

Jamey Johnson
The Crossroads - Kansas City, MO
Jul 24, 2020


Fri 7:05PM

Kansas City Royals vs. San Diego Padres
Kauffman Stadium - Kansas City, MO
Jul 25, 2020


Sat 6:05PM

Kansas City Royals vs. San Diego Padres
Kauffman Stadium - Kansas City, MO
Jul 25, 2020


Sat 7:30PM

Rascal Flatts
Sprint Center - Kansas City, MO
Jul 25, 2020


Sat 8:00PM

American Floyd - The Music of Pink Floyd
VooDoo Lounge At Harrah's North Kansas City - Kansas City, MO
Jul 26, 2020


Sun 1:05PM

Kansas City Royals vs. San Diego Padres
Kauffman Stadium - Kansas City, MO
Jul 26, 2020


Sun 7:00PM

24-7 Spyz & Radkey
The Record Bar - Kansas City, MO
Jul 28, 2020


Tue 7:30PM

David Archuleta
Knuckleheads Saloon Indoor Stage - Kansas City, MO
Jul 31, 2020


Fri 8:00PM

The Schizophonics
The Record Bar - Kansas City, MO
Jul 31, 2020


Fri 8:30PM

The Commodores
Ameristar Casino & Hotel - Kansas City - Kansas City, MO
Aug 1, 2020


Sat 3:00PM

Downtown Wine Walk
KC Live! at the Power & Light District - Kansas City, MO
Aug 1, 2020


Sat 8:00PM

Captain Scott Kelly
Arvest Bank Theatre at The Midland - Kansas City, MO
Aug 1, 2020


Sat 8:30PM

The Oak Ridge Boys
Ameristar Casino & Hotel - Kansas City - Kansas City, MO
Aug 2, 2020


Sun 8:00PM

Lindsey Buckingham
Uptown Theater - KC - Kansas City, MO
Aug 3, 2020


Mon 7:00PM

Goo Goo Dolls & Lifehouse
Starlight Theatre - Kansas City - Kansas City, MO
Aug 3, 2020


Mon 7:30PM

The Beach Boys
Muriel Kauffman Theatre - Kauffman Center for the Performing Arts - Kansas City, MO
Aug 4, 2020


Tue 7:05PM

Kansas City Royals vs. St. Louis Cardinals
Kauffman Stadium - Kansas City, MO
Aug 5, 2020


Wed 7:05PM

Kansas City Royals vs. St. Louis Cardinals
Kauffman Stadium - Kansas City, MO
Aug 6, 2020


Thu 7:05PM

Kansas City Royals vs. Minnesota Twins
Kauffman Stadium - Kansas City, MO
Aug 7, 2020


Fri 7:00PM

Maren Morris
Starlight Theatre - Kansas City - Kansas City, MO
Aug 7, 2020


Fri 7:05PM

Kansas City Royals vs. Minnesota Twins
Kauffman Stadium - Kansas City, MO
Aug 7, 2020


Fri 8:00PM

Judy Collins
Knuckleheads Saloon Indoor Stage - Kansas City, MO
Aug 8, 2020


Sat 6:05PM

Kansas City Royals vs. Minnesota Twins
Kauffman Stadium - Kansas City, MO
Aug 8, 2020


Sat 8:00PM

David Gray
Starlight Theatre - Kansas City - Kansas City, MO
Aug 8, 2020


Sat 8:00PM

The Decemberists
The Crossroads - Kansas City, MO
Aug 8, 2020


Sat 8:00PM

Blues Traveler & JJ Grey and Mofro
Knuckleheads Saloon Indoor Stage - Kansas City, MO
Aug 8, 2020


Sat 8:30PM

Ted Nugent
Ameristar Casino & Hotel - Kansas City - Kansas City, MO
Aug 9, 2020


Sun 1:05PM

Kansas City Royals vs. Minnesota Twins
Kauffman Stadium - Kansas City, MO
Aug 9, 2020


Sun 7:00PM

Jeff Ross & Dave Attell
Uptown Theater - KC - Kansas City, MO
Aug 10, 2020


Mon 7:05PM

Kansas City Royals vs. New York Yankees
Kauffman Stadium - Kansas City, MO
Aug 11, 2020


Tue 7:00PM

Lindsey Stirling
Starlight Theatre - Kansas City - Kansas City, MO
Aug 11, 2020


Tue 7:05PM

Kansas City Royals vs. New York Yankees
Kauffman Stadium - Kansas City, MO
Aug 12, 2020


Wed 12:35PM

Kansas City Royals vs. New York Yankees
Kauffman Stadium - Kansas City, MO
Aug 13, 2020


Thu TBA

Wilco & Sleater-Kinney
Arvest Bank Theatre at The Midland - Kansas City, MO
Aug 13, 2020


Thu 8:00PM

NF - Nate Feuerstein
Starlight Theatre - Kansas City - Kansas City, MO
Aug 14, 2020


Fri 7:00PM

Kidz Bop Live
Starlight Theatre - Kansas City - Kansas City, MO
Aug 14, 2020


Fri 7:00PM

Dan And Shay
Sprint Center - Kansas City, MO
Aug 14, 2020


Fri 8:00PM

Jim Jefferies
Arvest Bank Theatre at The Midland - Kansas City, MO
Aug 14, 2020


Fri 8:00PM

Stephen Lynch
VooDoo Lounge At Harrah's North Kansas City - Kansas City, MO
Aug 15, 2020


Sat 7:30PM

The Doobie Brothers & Michael McDonald
Starlight Theatre - Kansas City - Kansas City, MO
Aug 15, 2020


Sat 7:30PM

Shamrock FC Mixed Martial Arts 334
Ameristar Casino & Hotel - Kansas City - Kansas City, MO
Aug 15, 2020


Sat 7:30PM

The Secret Sisters
Knuckleheads Saloon Indoor Stage - Kansas City, MO
Aug 15, 2020


Sat 9:00PM

Paul Oakenfold
VooDoo Lounge At Harrah's North Kansas City - Kansas City, MO
Aug 16, 2020


Sun 7:30PM

Lauv
Starlight Theatre - Kansas City - Kansas City, MO
Aug 20, 2020


Thu 7:05PM

Kansas City Royals vs. Cleveland Indians
Kauffman Stadium - Kansas City, MO
Aug 20, 2020


Thu 8:00PM

Young Dolph & Key Glock
Uptown Theater - KC - Kansas City, MO
Aug 21, 2020


Fri 7:05PM

Kansas City Royals vs. Cleveland Indians
Kauffman Stadium - Kansas City, MO
Aug 21, 2020


Fri 7:30PM

Tommy Emmanuel
Arvest Bank Theatre at The Midland - Kansas City, MO
Aug 22, 2020


Sat 6:05PM

Kansas City Royals vs. Cleveland Indians
Kauffman Stadium - Kansas City, MO
Aug 22, 2020


Sat 8:00PM

Hippie Sabotage
Uptown Theater - KC - Kansas City, MO
Aug 22, 2020


Sat 8:30PM

T.G. Sheppard
Ameristar Casino & Hotel - Kansas City - Kansas City, MO
Aug 23, 2020


Sun 1:05PM

Kansas City Royals vs. Cleveland Indians
Kauffman Stadium - Kansas City, MO
Aug 24, 2020


Mon 7:05PM

Kansas City Royals vs. Toronto Blue Jays
Kauffman Stadium - Kansas City, MO
Aug 24, 2020


Mon 8:00PM

Brandy Clark
Knuckleheads Saloon Indoor Stage - Kansas City, MO
Aug 25, 2020


Tue 6:30PM

Nickelback, Stone Temple Pilots & Switchfoot
Sprint Center - Kansas City, MO
Aug 25, 2020


Tue 7:05PM

Kansas City Royals vs. Toronto Blue Jays
Kauffman Stadium - Kansas City, MO
Aug 26, 2020


Wed 7:05PM

Kansas City Royals vs. Toronto Blue Jays
Kauffman Stadium - Kansas City, MO
Aug 26, 2020


Wed 7:30PM

Steven Curtis Chapman
Folly Theater - Kansas City, MO
Aug 26, 2020


Wed 8:00PM

Alicia Keys
Starlight Theatre - Kansas City - Kansas City, MO
Aug 27, 2020


Thu 7:30PM

Maroon 5 & Meghan Trainor
Sprint Center - Kansas City, MO
Aug 28, 2020


Fri 8:00PM

The Fab Four - The Ultimate Tribute
Arvest Bank Theatre at The Midland - Kansas City, MO
Aug 28, 2020


Fri 8:30PM

Herman's Hermits
Ameristar Casino & Hotel - Kansas City - Kansas City, MO
Aug 28, 2020


Fri 8:30PM

Bob Schneider
Knuckleheads Saloon Indoor Stage - Kansas City, MO
Aug 29, 2020


Sat 6:30PM

Jimmy Eat World & The Front Bottoms
Arvest Bank Theatre at The Midland - Kansas City, MO
Aug 31, 2020


Mon 8:00PM

Hot Water Music
The Record Bar - Kansas City, MO
Sep 1, 2020


Tue 8:00PM

Hot Water Music
The Record Bar - Kansas City, MO
Sep 2, 2020


Wed 8:00PM

Coheed and Cambria
Uptown Theater - KC - Kansas City, MO
Sep 6, 2020


Sun 7:30PM

Matchbox Twenty & The Wallflowers
Starlight Theatre - Kansas City - Kansas City, MO
Sep 7, 2020


Mon 7:05PM

Kansas City Royals vs. Oakland Athletics
Kauffman Stadium - Kansas City, MO
Sep 8, 2020


Tue 1:05PM

Kansas City Royals vs. Oakland Athletics
Kauffman Stadium - Kansas City, MO
Sep 8, 2020


Tue 7:05PM

Kansas City Royals vs. Oakland Athletics
Kauffman Stadium - Kansas City, MO
Sep 9, 2020


Wed 12:35PM

Kansas City Royals vs. Oakland Athletics
Kauffman Stadium - Kansas City, MO
Sep 9, 2020


Wed 8:00PM

Clannad
Folly Theater - Kansas City, MO
Sep 11, 2020


Fri 7:05PM

Kansas City Royals vs. Chicago White Sox
Kauffman Stadium - Kansas City, MO
Sep 11, 2020


Fri 8:00PM

Criminal Podcast
Uptown Theater - KC - Kansas City, MO
Sep 11, 2020


Fri 9:00PM

Boney James
Arvest Bank Theatre at The Midland - Kansas City, MO
Sep 12, 2020


Sat 6:05PM

Kansas City Royals vs. Chicago White Sox
Kauffman Stadium - Kansas City, MO
Sep 12, 2020


Sat 7:00PM

Kane Brown, Chris Lane & Russell Dickerson
Sprint Center - Kansas City, MO
Sep 13, 2020


Sun 1:05PM

Kansas City Royals vs. Chicago White Sox
Kauffman Stadium - Kansas City, MO
Sep 15, 2020


Tue 7:00PM

The Lumineers
Sprint Center - Kansas City, MO
Sep 18, 2020


Fri 7:00PM

Ozuna
Sprint Center - Kansas City, MO
Sep 18, 2020


Fri 8:30PM

Urban Cowboy Reunion: Mickey Gilley & Johnny Lee
Ameristar Casino & Hotel - Kansas City - Kansas City, MO
Sep 20, 2020


Sun 8:00PM

Adam Ant
Uptown Theater - KC - Kansas City, MO
Sep 21, 2020


Mon 7:05PM

Kansas City Royals vs. Detroit Tigers
Kauffman Stadium - Kansas City, MO
Sep 22, 2020


Tue 7:05PM

Kansas City Royals vs. Detroit Tigers
Kauffman Stadium - Kansas City, MO
Sep 23, 2020


Wed 7:00PM

Midland
Arvest Bank Theatre at The Midland - Kansas City, MO
Sep 23, 2020


Wed 7:05PM

Kansas City Royals vs. Detroit Tigers
Kauffman Stadium - Kansas City, MO
Sep 24, 2020


Thu 7:05PM

Kansas City Royals vs. Detroit Tigers
Kauffman Stadium - Kansas City, MO
Sep 25, 2020


Fri 7:00PM

Iliza Shlesinger
Arvest Bank Theatre at The Midland - Kansas City, MO
Sep 25, 2020


Fri 7:05PM

Kansas City Royals vs. Minnesota Twins
Kauffman Stadium - Kansas City, MO
Sep 25, 2020


Fri 8:30PM

The Mavericks
Knuckleheads Saloon Outdoor Stage - Kansas City, MO
Sep 25, 2020


Fri 10:30PM

Iliza Shlesinger
Arvest Bank Theatre at The Midland - Kansas City, MO
Sep 26, 2020


Sat 6:05PM

Kansas City Royals vs. Minnesota Twins
Kauffman Stadium - Kansas City, MO
Sep 26, 2020


Sat 8:30PM

Sara Evans
Ameristar Casino & Hotel - Kansas City - Kansas City, MO
Sep 26, 2020


Sat 8:30PM

The Mavericks
Knuckleheads Saloon Outdoor Stage - Kansas City, MO
Sep 27, 2020


Sun 2:05PM

Kansas City Royals vs. Minnesota Twins
Kauffman Stadium - Kansas City, MO
Sep 27, 2020


Sun 8:00PM

Crime Junkie Podcast Live
Arvest Bank Theatre at The Midland - Kansas City, MO
Sep 29, 2020


Tue 7:30PM

Vampire Weekend
Starlight Theatre - Kansas City - Kansas City, MO
Sep 29, 2020


Tue 8:00PM

Tiny Meat Gang Tour: Cody Ko & Noel Miller
Uptown Theater - KC - Kansas City, MO
Sep 29, 2020


Tue 8:00PM

Crash Test Dummies
Madrid Theatre - Kansas City, MO
Oct 2, 2020


Fri 8:00PM

Cher
Sprint Center - Kansas City, MO
Oct 3, 2020


Sat 8:00PM

Marco Antonio Solis
Sprint Center - Kansas City, MO
Oct 3, 2020


Sat 8:30PM

Everclear
Ameristar Casino & Hotel - Kansas City - Kansas City, MO
Oct 6, 2020


Tue 7:30PM

Black Violin
Muriel Kauffman Theatre - Kauffman Center for the Performing Arts - Kansas City, MO
Oct 7, 2020


Wed 7:30PM

Boston Pops: Keith Lockhart - The Music of John Williams
Muriel Kauffman Theatre - Kauffman Center for the Performing Arts - Kansas City, MO
Oct 10, 2020


Sat 7:30PM

Shamrock FC Mixed Martial Arts 336
Ameristar Casino & Hotel - Kansas City - Kansas City, MO
Oct 12, 2020


Mon 7:30PM

Tanya Tucker
Knuckleheads Saloon Indoor Stage - Kansas City, MO
Oct 13, 2020


Tue 7:30PM

Bob Weir and Wolf Bros
Arvest Bank Theatre at The Midland - Kansas City, MO
Oct 15, 2020


Thu 8:00PM

Jason Eady
Knuckleheads Garage At Knuckleheads Saloon - Kansas City, MO
Oct 15, 2020


Thu 8:00PM

The Cadillac Three
Knuckleheads Saloon Indoor Stage - Kansas City, MO
Oct 16, 2020


Fri 6:00PM

Megadeth & Lamb of God
Sprint Center - Kansas City, MO
Oct 16, 2020


Fri 8:00PM

Jackson Galaxy
Folly Theater - Kansas City, MO
Oct 16, 2020


Fri 8:00PM

Ryan Hurd
Arvest Bank Theatre at The Midland - Kansas City, MO
Oct 17, 2020


Sat 7:30PM

John Mark McMillan
The Record Bar - Kansas City, MO
Oct 19, 2020


Mon 7:00PM

Torres
The Record Bar - Kansas City, MO
Oct 24, 2020


Sat 7:00PM

Cole Swindell
Uptown Theater - KC - Kansas City, MO
Oct 24, 2020


Sat 8:00PM

Legends Of Hip Hop
Municipal Auditorium Arena - Kansas City - Kansas City, MO
Oct 24, 2020


Sat 8:00PM

Josh Rouse
Knuckleheads Saloon Indoor Stage - Kansas City, MO
Oct 25, 2020


Sun 6:00PM

Five Finger Death Punch, Papa Roach, I Prevail & Ice Nine Kills
Sprint Center - Kansas City, MO
Oct 27, 2020


Tue 7:30PM

Mean Girls
Music Hall Kansas City - Kansas City, MO
Oct 28, 2020


Wed 7:30PM

Mean Girls
Music Hall Kansas City - Kansas City, MO
Oct 29, 2020


Thu 7:30PM

Mean Girls
Music Hall Kansas City - Kansas City, MO
Oct 30, 2020


Fri 7:30PM

Mean Girls
Music Hall Kansas City - Kansas City, MO
Oct 30, 2020


Fri 8:00PM

Tech N9ne
KC Live! at the Power & Light District - Kansas City, MO
Oct 31, 2020


Sat 2:00PM

Mean Girls
Music Hall Kansas City - Kansas City, MO
Oct 31, 2020


Sat 7:30PM

Mean Girls
Music Hall Kansas City - Kansas City, MO
Oct 31, 2020


Sat 8:30PM

Little River Band
Ameristar Casino & Hotel - Kansas City - Kansas City, MO
Nov 1, 2020


Sun 1:00PM

Mean Girls
Music Hall Kansas City - Kansas City, MO
Nov 1, 2020


Sun 6:30PM

Mean Girls
Music Hall Kansas City - Kansas City, MO
Nov 1, 2020


Sun 8:00PM

Lukas Nelson & Promise of The Real
Uptown Theater - KC - Kansas City, MO
Nov 3, 2020


Tue 8:00PM

Dillon Francis & Yung Gravy
Arvest Bank Theatre at The Midland - Kansas City, MO
Nov 5, 2020


Thu 8:00PM

Aaron Lewis
VooDoo Lounge At Harrah's North Kansas City - Kansas City, MO
Nov 7, 2020


Sat 8:30PM

Leonid & Friends - A Tribute to Chicago
Ameristar Casino & Hotel - Kansas City - Kansas City, MO
Nov 8, 2020


Sun 8:00PM

Gary Gulman
Madrid Theatre - Kansas City, MO
Nov 15, 2020


Sun 8:00PM

Hinds
The Record Bar - Kansas City, MO
Nov 17, 2020


Tue 7:00PM

Sam and Colby
Uptown Theater - KC - Kansas City, MO
Nov 20, 2020


Fri 8:30PM

The Guess Who
Ameristar Casino & Hotel - Kansas City - Kansas City, MO
Nov 21, 2020


Sat 8:30PM

Marshall Tucker Band
Ameristar Casino & Hotel - Kansas City - Kansas City, MO
Nov 23, 2020


Mon 6:00PM

2020 Hall of Fame Classic
Sprint Center - Kansas City, MO
Nov 24, 2020


Tue 6:00PM

2020 Hall of Fame Classic
Sprint Center - Kansas City, MO
Nov 24, 2020


Tue 7:30PM

The Birthday Massacre
Riot Room - Kansas City, MO
Nov 28, 2020


Sat TBA

Missouri Tigers vs. Arkansas Razorbacks
Arrowhead Stadium - Kansas City, MO
Nov 28, 2020


Sat TBA

PARKING: Missouri Tigers vs. Arkansas Razorbacks
Arrowhead Stadium Parking Lots - Kansas City, MO
Nov 28, 2020


Sat 12:00PM

VIP Tailgate Party: Missouri Tigers vs. Arkansas Razorbacks
Arrowhead Stadium Parking Lots - Kansas City, MO
Dec 1, 2020


Tue 7:30PM

The Cher Show
Music Hall Kansas City - Kansas City, MO
Dec 2, 2020


Wed 7:30PM

The Cher Show
Music Hall Kansas City - Kansas City, MO
Dec 3, 2020


Thu 7:30PM

The Cher Show
Music Hall Kansas City - Kansas City, MO
Dec 4, 2020


Fri 7:30PM

The Cher Show
Music Hall Kansas City - Kansas City, MO
Dec 5, 2020


Sat 2:00PM

The Cher Show
Music Hall Kansas City - Kansas City, MO
Dec 5, 2020


Sat 7:30PM

The Cher Show
Music Hall Kansas City - Kansas City, MO
Dec 5, 2020


Sat 7:30PM

Shamrock FC Mixed Martial Arts 339
Ameristar Casino & Hotel - Kansas City - Kansas City, MO
Dec 6, 2020


Sun 1:00PM

The Cher Show
Music Hall Kansas City - Kansas City, MO
Dec 6, 2020


Sun 6:30PM

The Cher Show
Music Hall Kansas City - Kansas City, MO
Dec 18, 2020


Fri 8:00PM

Adam Carolla
Arvest Bank Theatre at The Midland - Kansas City, MO
Jan 17, 2021


Sun 7:30PM

David Foster & Katharine McPhee
Muriel Kauffman Theatre - Kauffman Center for the Performing Arts - Kansas City, MO
Jan 21, 2021


Thu 8:00PM

Straight Up With Stassi
Uptown Theater - KC - Kansas City, MO
Feb 16, 2021


Tue 7:30PM

Tootsie - The Musical
Music Hall Kansas City - Kansas City, MO
Feb 17, 2021


Wed 7:30PM

Tootsie - The Musical
Music Hall Kansas City - Kansas City, MO
Feb 18, 2021


Thu 6:30PM

Devastation Of The Nation Tour: Rotting Christ, Borknagar & Wolfheart
Riot Room - Kansas City, MO
Feb 18, 2021


Thu 7:30PM

Tootsie - The Musical
Music Hall Kansas City - Kansas City, MO
Feb 19, 2021


Fri 7:30PM

Tootsie - The Musical
Music Hall Kansas City - Kansas City, MO
Feb 20, 2021


Sat 2:00PM

Tootsie - The Musical
Music Hall Kansas City - Kansas City, MO
Feb 20, 2021


Sat 7:30PM

Tootsie - The Musical
Music Hall Kansas City - Kansas City, MO
Feb 20, 2021


Sat 8:30PM

Dennis DeYoung
Ameristar Casino & Hotel - Kansas City - Kansas City, MO
Feb 21, 2021


Sun 1:00PM

Tootsie - The Musical
Music Hall Kansas City - Kansas City, MO
Feb 21, 2021


Sun 6:30PM

Tootsie - The Musical
Music Hall Kansas City - Kansas City, MO
Feb 21, 2021


Sun 8:30PM

Vicki Lawrence & Mama
Ameristar Casino & Hotel - Kansas City - Kansas City, MO
Mar 6, 2021


Sat 8:30PM

The Man In Black: Tribute To Johnny Cash
Ameristar Casino & Hotel - Kansas City - Kansas City, MO
Mar 13, 2021


Sat 8:30PM

Terry Fator
Ameristar Casino & Hotel - Kansas City - Kansas City, MO
Mar 23, 2021


Tue 7:30PM

The Band's Visit
Muriel Kauffman Theatre - Kauffman Center for the Performing Arts - Kansas City, MO
Mar 24, 2021


Wed 7:30PM

The Band's Visit
Muriel Kauffman Theatre - Kauffman Center for the Performing Arts - Kansas City, MO
Mar 25, 2021


Thu 7:30PM

The Band's Visit
Muriel Kauffman Theatre - Kauffman Center for the Performing Arts - Kansas City, MO
Mar 26, 2021


Fri 7:30PM

The Band's Visit
Muriel Kauffman Theatre - Kauffman Center for the Performing Arts - Kansas City, MO
Find Tickets, LLC Is Your Internet Kansas City Event Tickets 2020 Agent For Any Major Thing That Takes Place In Kansas City And The Close Urban Area. We Offer Event Tickets Kansas City Held In The City So Find Tickets,LLC Is Considered By Residents To Be Included In The Best Tickets To Events In Kansas City Companies. Having One Of The Best Current And Full Supply Of Tickets For Events In Kansas City On The World Wide Web For The Metro Area That We Are When Current Customers Search They Are They're Hunting For Seats In Their Area. Our Agencies Tickets Can Be Sorted By Amount, Or Location To Assist You In Securing The Particular Event Your Looking For Or Any Huge Happening, Including Cheap, Last Minute, Discount, & Half Price Tickets To Events In Kansas City You Want To See In The Whole City And Near Metro Area Of Kansas City.
Should You Have A Few Concerns About Tickets On Our Event Tickets Kansas City 2020 Page, Or Anything About An Event In Kansas City Taking Place Around The Area Please Call FindTicketsFast's Patron Service Office For Up To Date Data, And General Info About Your Purchase From The Kansas City Event Tickets 2020 Webpage. Our Knowledgeable Employees Can Help You With Your Events For Kansas City Booking Thru The Telephone Or With A Three Clicks Of The Mouse You Can Secure Your Tickets For Kansas City Events Internet Page Over Our Encrypted Ticket Buying Program Using Current Protective Software Which Is Just As Safe As Buying Straight From A Place In Kansas City That Work For An Agency.
Hot Current Events Links
Kansas City Event Categories
In Addition To Getting Info From FindTicketsFast.com's Event Tickets Kansas City Page, Information Is Likewise Offered From Our Visitor Service Agents. We Can Supply You With Useful Info About Seat Numbers, Venue Maps, Event Dates As Well As Assist You Choose The Precise Seats If Your Not Accustom With A Specific Arena That Is Carried By A Company. As Ticket Brokers We Display A Giant Medley Of Kansas City Event Tickets Which Include Last Minute, Cheap, Half Price, & Discount Tickets For Events In Kansas City That We Can Track down Tickets That Take Place In The City Area For Nearly Everyone Wanting To Buy Tickets To Events In Kansas City Agent Via The Web Or Via The Phone. FindTicketsFast.com Is 1 Of The Number One Kansas City Ticket Agencies On The Internet.
- Kansas City Event Ordering Information -
- 2020 Kansas City Event Schedule Information -
- For More Cities And Events -

100% Buyer Guarantee

Customer Reviews
Wonderful Service!
Thank you for the great experience. We truly enjoyed the show. Thank you for making it all happen.
Will use again...
Great customer service + excellant prcing = very happy customer!