Event & Show Tickets
Pro Sport Tickets
College Sport Tickets
Helpful Pages
Secure Online Shopping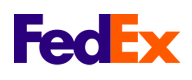 Greenville Ticket Broker

Date/Time
EVENTS
Venue/City
Apr 7, 2020


Tue 7:30PM

Escape To Margaritaville
Peace Concert Hall At The Peace Center - SC - Greenville, SC
Apr 8, 2020


Wed 7:30PM

Escape To Margaritaville
Peace Concert Hall At The Peace Center - SC - Greenville, SC
Apr 9, 2020


Thu 7:30PM

Escape To Margaritaville
Peace Concert Hall At The Peace Center - SC - Greenville, SC
Apr 10, 2020


Fri 8:00PM

Escape To Margaritaville
Peace Concert Hall At The Peace Center - SC - Greenville, SC
Apr 11, 2020


Sat 2:00PM

Escape To Margaritaville
Peace Concert Hall At The Peace Center - SC - Greenville, SC
Apr 11, 2020


Sat 8:00PM

Escape To Margaritaville
Peace Concert Hall At The Peace Center - SC - Greenville, SC
Apr 12, 2020


Sun 1:00PM

Escape To Margaritaville
Peace Concert Hall At The Peace Center - SC - Greenville, SC
Apr 12, 2020


Sun 6:30PM

Escape To Margaritaville
Peace Concert Hall At The Peace Center - SC - Greenville, SC
Apr 16, 2020


Thu 7:05PM

Greenville Drive vs. Charleston RiverDogs
Fluor Field at the West End - Greenville, SC
Apr 16, 2020


Thu 7:30PM

Brantley Gilbert
Bon Secours Wellness Arena - Greenville, SC
Apr 17, 2020


Fri 7:05PM

Greenville Drive vs. Charleston RiverDogs
Fluor Field at the West End - Greenville, SC
Apr 17, 2020


Fri 8:00PM

Greenville Blues Festival: Calvin Richardson, Pokey Bear, Sir Charles Jones & Tucka
Bon Secours Wellness Arena - Greenville, SC
Apr 18, 2020


Sat 7:00PM

Dylan Scott
The Blind Horse Saloon - Greenville, SC
Apr 18, 2020


Sat 7:05PM

Greenville Drive vs. Charleston RiverDogs
Fluor Field at the West End - Greenville, SC
Apr 18, 2020


Sat 8:00PM

Patti LaBelle
Peace Concert Hall At The Peace Center - SC - Greenville, SC
Apr 19, 2020


Sun 3:05PM

Greenville Drive vs. Charleston RiverDogs
Fluor Field at the West End - Greenville, SC
Apr 20, 2020


Mon 7:05PM

Greenville Drive vs. West Virginia Power
Fluor Field at the West End - Greenville, SC
Apr 21, 2020


Tue 7:05PM

Greenville Drive vs. West Virginia Power
Fluor Field at the West End - Greenville, SC
Apr 22, 2020


Wed 7:05PM

Greenville Drive vs. West Virginia Power
Fluor Field at the West End - Greenville, SC
Apr 24, 2020


Fri 7:00PM

Aaron Watson
The Blind Horse Saloon - Greenville, SC
Apr 25, 2020


Sat 8:00PM

The Greenville Chorale: Happy Birthday Beethoven
Peace Concert Hall At The Peace Center - SC - Greenville, SC
Apr 26, 2020


Sun 3:00PM

The Greenville Chorale: Happy Birthday Beethoven
Peace Concert Hall At The Peace Center - SC - Greenville, SC
Apr 27, 2020


Mon 7:05PM

Greenville Drive vs. Lexington Legends
Fluor Field at the West End - Greenville, SC
Apr 28, 2020


Tue 7:05PM

Greenville Drive vs. Lexington Legends
Fluor Field at the West End - Greenville, SC
Apr 29, 2020


Wed 2:05PM

Greenville Drive vs. Lexington Legends
Fluor Field at the West End - Greenville, SC
Apr 29, 2020


Wed 7:30PM

Lake Street Dive
Peace Concert Hall At The Peace Center - SC - Greenville, SC
Apr 30, 2020


Thu 7:05PM

Greenville Drive vs. Rome Braves
Fluor Field at the West End - Greenville, SC
May 1, 2020


Fri 7:05PM

Greenville Drive vs. Rome Braves
Fluor Field at the West End - Greenville, SC
May 2, 2020


Sat 7:00PM

Nate Bargatze
Peace Concert Hall At The Peace Center - SC - Greenville, SC
May 2, 2020


Sat 7:05PM

Greenville Drive vs. Rome Braves
Fluor Field at the West End - Greenville, SC
May 3, 2020


Sun 3:05PM

Greenville Drive vs. Rome Braves
Fluor Field at the West End - Greenville, SC
May 9, 2020


Sat 7:00PM

Jordan Davis
The Blind Horse Saloon - Greenville, SC
May 12, 2020


Tue 7:05PM

Greenville Drive vs. Greensboro Grasshoppers
Fluor Field at the West End - Greenville, SC
May 13, 2020


Wed 7:05PM

Greenville Drive vs. Greensboro Grasshoppers
Fluor Field at the West End - Greenville, SC
May 14, 2020


Thu 7:05PM

Greenville Drive vs. Greensboro Grasshoppers
Fluor Field at the West End - Greenville, SC
May 15, 2020


Fri 7:05PM

Greenville Drive vs. Columbia Fireflies
Fluor Field at the West End - Greenville, SC
May 15, 2020


Fri 7:45PM

WWE: Smackdown
Bon Secours Wellness Arena - Greenville, SC
May 16, 2020


Sat 7:05PM

Greenville Drive vs. Columbia Fireflies
Fluor Field at the West End - Greenville, SC
May 16, 2020


Sat 8:00PM

The 85 South Show
Bon Secours Wellness Arena - Greenville, SC
May 17, 2020


Sun 3:05PM

Greenville Drive vs. Columbia Fireflies
Fluor Field at the West End - Greenville, SC
May 17, 2020


Sun 8:00PM

Michael Buble
Bon Secours Wellness Arena - Greenville, SC
May 19, 2020


Tue 7:30PM

Summer - The Donna Summer Musical
Peace Concert Hall At The Peace Center - SC - Greenville, SC
May 20, 2020


Wed 7:30PM

Summer - The Donna Summer Musical
Peace Concert Hall At The Peace Center - SC - Greenville, SC
May 21, 2020


Thu 7:30PM

Summer - The Donna Summer Musical
Peace Concert Hall At The Peace Center - SC - Greenville, SC
May 22, 2020


Fri 8:00PM

Summer - The Donna Summer Musical
Peace Concert Hall At The Peace Center - SC - Greenville, SC
May 23, 2020


Sat 2:00PM

Summer - The Donna Summer Musical
Peace Concert Hall At The Peace Center - SC - Greenville, SC
May 23, 2020


Sat 8:00PM

Summer - The Donna Summer Musical
Peace Concert Hall At The Peace Center - SC - Greenville, SC
May 24, 2020


Sun 1:00PM

Summer - The Donna Summer Musical
Peace Concert Hall At The Peace Center - SC - Greenville, SC
May 24, 2020


Sun 6:30PM

Summer - The Donna Summer Musical
Peace Concert Hall At The Peace Center - SC - Greenville, SC
May 25, 2020


Mon 2:05PM

Greenville Drive vs. West Virginia Power
Fluor Field at the West End - Greenville, SC
www.FindTicketsFast.com Is Your World Wide Web Greenville Ticket Brokers Agent For Every Giant Event That Happens In Greenville And The Surrounding Metropolitan Area. We Sell Tickets To Events Scheduled In Greenville So Find Tickets,LLC Is Called By A lot Of People To Be Included In The Ticket Brokers In Greenville. Having Among The Most Current And Full Supply Of Event Tickets On The Internet For Greenville Events That Our Company Is [Listed|Shown|When Possible Customers Punch In Ticket Brokers Greenville. Our Agency Event Tickets Can Be Displayed By Price, Or Section To Help You In Buying The Precise Event You're Looking For Or Any Major Event, Counting Theatre, Concerts, & Sports, You Would Like To Watch In The Whole City And Close By Metro Area Of Greenville.
When You Have Some Concerns About Tickets On Our Ticket Broker Greenville Page, Or Something About An Event Going On In Greenville Please Contact Our Client Service Center For Current Data, And Basic Information About Your Booking From The Ticket Brokers Greenville Website Page. Our Trained Reps. Can Help You With Your Ticket Ordering Over The Phone Or With A Three Presses Of The Mouse You Can Order Your Tickets From Our Greenville Ticket Brokers Webpage Website Page Over Our Secure Ticket Buying Program Using Up To Date Protective Software Which Is Just As Secure As Booking Straight From Ticket Brokers In Greenville That Are In An Agency.
Hot Current Events Links
Greenville Event Categories
In Addition To Receiving Facts From www.FindTicketsFast.com's Ticket Broker Greenville Event Website Page, Info Is Also Obtainable From Our Guest Service Agency Employees. Our Employees Can Provide You With Useful Info About Seating Charts, Seat #'s & Event Dates In Addition To Help You Choose The Precise Seats If You're Not Familiar With A Particular Arena That Is Retailed By Greenville Ticket Agencies. As Greenville Ticket Brokers We Have A Wide Selection Of Greenville Event Tickets Which Include Premium, Sold Out, And Cheap Tickets That We Can Track down Tickets For Events In The City Area For Nearly Everyone Looking To Book Tickets From A Ticket Brokers In Greenville Agent Via The Web Or Over The Telephone. Find Tickets, LLC Is One Of The #1 Ticket Brokers Greenville Event Agencies On The Web.
- Greenville Ticket Broker Ordering Information -
- 2020 Greenville Schedule Information -
- For More Cities And Events -

100% Buyer Guarantee

Customer Reviews
Wonderful Service!
Thank you for the great experience. We truly enjoyed the show. Thank you for making it all happen.
Will use again...
Great customer service + excellant prcing = very happy customer!