Event & Show Tickets
Pro Sport Tickets
College Sport Tickets
Helpful Pages
Secure Online Shopping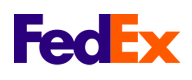 Colorado Springs Event Tickets

Date/Time
EVENTS
Venue/City
Nov 24, 2017


Fri 2:00PM

Colorado Springs Philharmonic & Oklahoma City Ballet: Thomas Wilson - The Nutcracker
Pikes Peak Center - Colorado Springs, CO
Nov 24, 2017


Fri 6:00PM

Crowbar
Black Sheep - Colorado Springs, CO
Nov 24, 2017


Fri 7:00PM

Colorado Springs Philharmonic & Oklahoma City Ballet: Thomas Wilson - The Nutcracker
Pikes Peak Center - Colorado Springs, CO
Nov 24, 2017


Fri 7:00PM

Irish Christmas In America
Stargazer's Theatre - Colorado Springs, CO
Nov 25, 2017


Sat 2:00PM

Colorado Springs Philharmonic & Oklahoma City Ballet: Thomas Wilson - The Nutcracker
Pikes Peak Center - Colorado Springs, CO
Nov 25, 2017


Sat 7:00PM

Colorado Springs Philharmonic & Oklahoma City Ballet: Thomas Wilson - The Nutcracker
Pikes Peak Center - Colorado Springs, CO
Nov 25, 2017


Sat 7:00PM

Wax Tailor
Black Sheep - Colorado Springs, CO
Nov 26, 2017


Sun 2:00PM

Colorado Springs Philharmonic & Oklahoma City Ballet: Thomas Wilson - The Nutcracker
Pikes Peak Center - Colorado Springs, CO
Nov 29, 2017


Wed 7:00PM

Josh Todd & The Conflict
Black Sheep - Colorado Springs, CO
Dec 1, 2017


Fri 7:00PM

My Body Sings Electric
Black Sheep - Colorado Springs, CO
Dec 8, 2017


Fri 7:00PM

J Roddy Walston and The Business & New Politics
Black Sheep - Colorado Springs, CO
Dec 8, 2017


Fri 7:30PM

Colorado Springs Chorale: Deck The Hall
Pikes Peak Center - Colorado Springs, CO
Dec 8, 2017


Fri 8:00PM

Hazel Miller
Stargazer's Theatre - Colorado Springs, CO
Dec 9, 2017


Sat 6:07PM

Colorado College Tigers Hockey vs. Denver Pioneers Hockey
Broadmoor World Arena - Colorado Springs, CO
Dec 9, 2017


Sat 7:00PM

Flying W Wranglers Holiday Show
Stargazer's Theatre - Colorado Springs, CO
Dec 10, 2017


Sun 2:00PM

Christmas Joy
Pikes Peak Center - Colorado Springs, CO
Dec 10, 2017


Sun 4:30PM

Christmas Joy
Pikes Peak Center - Colorado Springs, CO
Dec 12, 2017


Tue 7:30PM

A Gentleman's Guide To Love And Murder
Pikes Peak Center - Colorado Springs, CO
Dec 12, 2017


Tue 8:00PM

Atmosphere
Black Sheep - Colorado Springs, CO
Dec 13, 2017


Wed 7:30PM

A Gentleman's Guide To Love And Murder
Pikes Peak Center - Colorado Springs, CO
Dec 15, 2017


Fri 7:00PM

Doozy
Black Sheep - Colorado Springs, CO
Dec 15, 2017


Fri 7:30PM

Trace Bundy
Stargazer's Theatre - Colorado Springs, CO
Dec 16, 2017


Sat 8:00PM

Shwayze
Black Sheep - Colorado Springs, CO
Dec 17, 2017


Sun 7:00PM

MC-Hor's Farewell Show
Black Sheep - Colorado Springs, CO
Dec 19, 2017


Tue 7:00PM

Agnostic Front
Black Sheep - Colorado Springs, CO
Dec 22, 2017


Fri 7:00PM

Face Vocal Band
Pikes Peak Center - Colorado Springs, CO
Dec 23, 2017


Sat 7:00PM

X-Mas In Necropolis 8
Black Sheep - Colorado Springs, CO
Dec 29, 2017


Fri 8:00PM

Itchy-O
Black Sheep - Colorado Springs, CO
Dec 30, 2017


Sat 7:00PM

Krizz Kaliko
Black Sheep - Colorado Springs, CO
Dec 31, 2017


Sun 7:30PM

Colorado Springs Philharmonic: Thomas Wilson - New Year's Eve
Pikes Peak Center - Colorado Springs, CO
Dec 31, 2017


Sun 9:00PM

Elephant Revival
Stargazer's Theatre - Colorado Springs, CO
Jan 5, 2018


Fri 7:00PM

Momentum - Band
Black Sheep - Colorado Springs, CO
Jan 9, 2018


Tue 7:00PM

American Aquarium
Black Sheep - Colorado Springs, CO
Jan 11, 2018


Thu 7:00PM

Cass Clayton and The Hogback Blues Band
Stargazer's Theatre - Colorado Springs, CO
Jan 13, 2018


Sat 6:00PM

Colorado College Tigers Hockey vs. Minnesota Duluth Bulldogs Hockey
Broadmoor World Arena - Colorado Springs, CO
Jan 18, 2018


Thu 7:00PM

Bumpin' Uglies
Black Sheep - Colorado Springs, CO
Jan 18, 2018


Thu 7:00PM

David Bromberg
Stargazer's Theatre - Colorado Springs, CO
Jan 20, 2018


Sat 8:00PM

My Blue Sky - Tribute to The Allman Brothers Band
Stargazer's Theatre - Colorado Springs, CO
Jan 26, 2018


Fri 7:00PM

Tribal Seeds
Black Sheep - Colorado Springs, CO
Jan 28, 2018


Sun 7:00PM

Strfkr
Black Sheep - Colorado Springs, CO
Jan 31, 2018


Wed 7:30PM

Cirque Du Soleil - Crystal
Broadmoor World Arena - Colorado Springs, CO
Feb 1, 2018


Thu 7:30PM

Cirque Du Soleil - Crystal
Broadmoor World Arena - Colorado Springs, CO
Feb 2, 2018


Fri 7:30PM

Cirque Du Soleil - Crystal
Broadmoor World Arena - Colorado Springs, CO
Feb 2, 2018


Fri 7:30PM

A Night with Janis Joplin
Pikes Peak Center - Colorado Springs, CO
Feb 3, 2018


Sat 1:00PM

Disney Live! Mickey & Minnie's Doorway to Magic
Pikes Peak Center - Colorado Springs, CO
Feb 3, 2018


Sat 3:30PM

Cirque Du Soleil - Crystal
Broadmoor World Arena - Colorado Springs, CO
Feb 3, 2018


Sat 5:00PM

Disney Live! Mickey & Minnie's Doorway to Magic
Pikes Peak Center - Colorado Springs, CO
Feb 3, 2018


Sat 7:30PM

Cirque Du Soleil - Crystal
Broadmoor World Arena - Colorado Springs, CO
Feb 4, 2018


Sun 1:00PM

Cirque Du Soleil - Crystal
Broadmoor World Arena - Colorado Springs, CO
Feb 4, 2018


Sun 1:00PM

Disney Live! Mickey & Minnie's Doorway to Magic
Pikes Peak Center - Colorado Springs, CO
Feb 4, 2018


Sun 5:00PM

Cirque Du Soleil - Crystal
Broadmoor World Arena - Colorado Springs, CO
Feb 7, 2018


Wed 7:00PM

Justin Furstenfeld
Stargazer's Theatre - Colorado Springs, CO
Feb 8, 2018


Thu 7:00PM

Woodshed Red
Stargazer's Theatre - Colorado Springs, CO
Feb 10, 2018


Sat 7:00PM

The Toasters
Black Sheep - Colorado Springs, CO
Feb 10, 2018


Sat 8:00PM

Yesterday - A Tribute to the Beatles
Stargazer's Theatre - Colorado Springs, CO
Feb 13, 2018


Tue 7:30PM

Kinky Boots
Pikes Peak Center - Colorado Springs, CO
Feb 14, 2018


Wed 7:30PM

Kinky Boots
Pikes Peak Center - Colorado Springs, CO
Feb 16, 2018


Fri 8:00PM

Colorado College Tigers Hockey vs. Denver Pioneers Hockey
Broadmoor World Arena - Colorado Springs, CO
Feb 16, 2018


Fri 8:00PM

Collective Groove
Stargazer's Theatre - Colorado Springs, CO
Feb 18, 2018


Sun 7:00PM

New Kingston & The Late Ones
Black Sheep - Colorado Springs, CO
Feb 18, 2018


Sun 7:30PM

Lyle Lovett & Robert Earl Keen
Pikes Peak Center - Colorado Springs, CO
Feb 28, 2018


Wed 7:00PM

Blitzen Trapper
Black Sheep - Colorado Springs, CO
Mar 2, 2018


Fri 7:30PM

Colorado Springs Philharmonic: Josep Caballe-Domenech - West Side Story
Pikes Peak Center - Colorado Springs, CO
Mar 3, 2018


Sat 7:00PM

Mod Sun
Black Sheep - Colorado Springs, CO
Mar 8, 2018


Thu 8:00PM

The Suicide Girls
Black Sheep - Colorado Springs, CO
Mar 9, 2018


Fri 7:00PM

The Expendables
Black Sheep - Colorado Springs, CO
Mar 10, 2018


Sat 7:00PM

Y&T
Black Sheep - Colorado Springs, CO
Mar 13, 2018


Tue 7:30PM

A Chorus Line
Pikes Peak Center - Colorado Springs, CO
Mar 14, 2018


Wed 7:30PM

A Chorus Line
Pikes Peak Center - Colorado Springs, CO
Mar 18, 2018


Sun 3:00PM

The Harlem Globetrotters
Broadmoor World Arena - Colorado Springs, CO
Mar 20, 2018


Tue 7:30PM

Chicago - The Band
Pikes Peak Center - Colorado Springs, CO
Apr 5, 2018


Thu 7:30PM

Jeff Dunham
Broadmoor World Arena - Colorado Springs, CO
Apr 19, 2018


Thu 8:00PM

Lewis Black
Pikes Peak Center - Colorado Springs, CO
Apr 29, 2018


Sun 4:00PM

The Brain Candy Live Tour: Adam Savage & Michael Stevens
Pikes Peak Center - Colorado Springs, CO
May 23, 2018


Wed 7:00PM

Celtic Woman
Pikes Peak Center - Colorado Springs, CO
May 27, 2018


Sun 8:00PM

Bill Maher
Pikes Peak Center - Colorado Springs, CO
Sep 13, 2018


Thu 8:00PM

The Suicide Girls
Black Sheep - Colorado Springs, CO
FindTicketsFast.com Is Your Internet Colorado Springs Event Tickets 2017 Agents For Each Big Thing That Is Done In Colorado Springs And The Encompassing Urban Area. We Carry Event Tickets Colorado Springs Put On In The City So Our Company Is Called By Customers To Be Grouped With The Top Tickets To Events In Colorado Springs Websites. With One Of The Most Fresh And Complete Supply Of Tickets For Events In Colorado Springs On Online For The Metro Area That www.FindTicketsFast.com Is Listed Potential Customers Search They Are They're Looking For Seating In Their Area. Our Agencies Tickets Can Be Displayed By Amount And Section To Assist You In Locating The Exact Event You Are Searching For Or Any Big Happening, Including Last Minute, Half Price, Cheap, And Discount Tickets To Events In Colorado Springs You Desire To Attend In The Entire City And Immediate Metro Area Of Colorado Springs.
If You Have A Few Queries About Tickets On Our Event Tickets Colorado Springs 2017 Page, Or Everything About An Event In Colorado Springs Taking Place Around The Area Please Reach Out To FindTicketsFast.com's Visitor Service Dept. For Fresh Info., And Basic Info About Your Booking From The Colorado Springs Event Tickets 2017 Website Page. Our Educated Reps. Can Assist You With Your Events For Colorado Springs Ordering Via The Telephone Or With A 3 Pushes Of The Mouse You Can Order Your Tickets For Colorado Springs Events Webpage Over Our Encrypted Ticket Securing Software Using Modern Protective Software Which Is Just As Secure As Buying Directly From A Company In Colorado Springs That Are In An Agency.
Hot Current Events Links
Colorado Springs Event Categories
Besides Getting Facts From Our Company's Event Tickets Colorado Springs Page, Info Is Also Offered From Our Customer Service Agent Staff Members. Our Team Members Can Provide You With Important Details About Seating Charts, Seat #'s & Event Dates Plus Help You Pick Out The Right Seats If You're Not Accustom With A Specific Stadium That Is Retailed By A Company. As Ticket Brokers We Have A Wide Inventory Of Colorado Springs Event Tickets Which Include Discount, Half Price, Last Minute & Cheap Tickets For Events In Colorado Springs That We Can Find Tickets That Take Place In The Metro Area For Nearly Anyone Looking To Buy Tickets To Events In Colorado Springs Agent Online Or Using The Phone. www.FindTicketsFast.com Is One Of The #1 Colorado Springs Ticket Agencies On The Web.
- Colorado Springs Event Ordering Information -
- 2017 Colorado Springs Event Schedule Information -
- For More Cities And Events -

100% Buyer Guarantee

Customer Reviews
Wonderful Service!
Thank you for the great experience. We truly enjoyed the show. Thank you for making it all happen.
Will use again...
Great customer service + excellant prcing = very happy customer!