Event & Show Tickets
Pro Sport Tickets
College Sport Tickets
Helpful Pages
Secure Online Shopping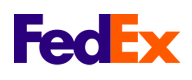 Chattanooga Ticket Broker

Date/Time
EVENTS
Venue/City
Apr 27, 2020


Mon 7:15PM

Chattanooga Lookouts vs. Birmingham Barons
AT&T Field - Chattanooga, TN
Apr 28, 2020


Tue 7:15PM

Chattanooga Lookouts vs. Birmingham Barons
AT&T Field - Chattanooga, TN
Apr 29, 2020


Wed 11:15AM

Chattanooga Lookouts vs. Birmingham Barons
AT&T Field - Chattanooga, TN
May 11, 2020


Mon 7:15PM

Chattanooga Lookouts vs. Jackson Generals
AT&T Field - Chattanooga, TN
May 12, 2020


Tue 7:15PM

Chattanooga Lookouts vs. Jackson Generals
AT&T Field - Chattanooga, TN
May 13, 2020


Wed 11:15AM

Chattanooga Lookouts vs. Jackson Generals
AT&T Field - Chattanooga, TN
May 14, 2020


Thu 7:15PM

Chattanooga Lookouts vs. Jackson Generals
AT&T Field - Chattanooga, TN
May 15, 2020


Fri 7:15PM

Chattanooga Lookouts vs. Jackson Generals
AT&T Field - Chattanooga, TN
May 21, 2020


Thu 7:15PM

Chattanooga Lookouts vs. Birmingham Barons
AT&T Field - Chattanooga, TN
May 22, 2020


Fri 7:15PM

Chattanooga Lookouts vs. Birmingham Barons
AT&T Field - Chattanooga, TN
May 23, 2020


Sat 7:15PM

Chattanooga Lookouts vs. Birmingham Barons
AT&T Field - Chattanooga, TN
May 24, 2020


Sun 6:15PM

Chattanooga Lookouts vs. Birmingham Barons
AT&T Field - Chattanooga, TN
May 25, 2020


Mon 2:15PM

Chattanooga Lookouts vs. Birmingham Barons
AT&T Field - Chattanooga, TN
May 28, 2020


Thu 7:00PM

Jerry Seinfeld
Tivoli Theatre - Chattanooga - Chattanooga, TN
May 28, 2020


Thu 9:30PM

Jerry Seinfeld
Tivoli Theatre - Chattanooga - Chattanooga, TN
Jun 1, 2020


Mon 7:15PM

Chattanooga Lookouts vs. Montgomery Biscuits
AT&T Field - Chattanooga, TN
Jun 2, 2020


Tue 7:15PM

Chattanooga Lookouts vs. Montgomery Biscuits
AT&T Field - Chattanooga, TN
Jun 3, 2020


Wed 7:15PM

Chattanooga Lookouts vs. Montgomery Biscuits
AT&T Field - Chattanooga, TN
Jun 4, 2020


Thu 7:15PM

Chattanooga Lookouts vs. Montgomery Biscuits
AT&T Field - Chattanooga, TN
Jun 5, 2020


Fri 7:15PM

Chattanooga Lookouts vs. Montgomery Biscuits
AT&T Field - Chattanooga, TN
Jun 11, 2020


Thu 7:15PM

Chattanooga Lookouts vs. Biloxi Shuckers
AT&T Field - Chattanooga, TN
Jun 12, 2020


Fri 7:15PM

Chattanooga Lookouts vs. Biloxi Shuckers
AT&T Field - Chattanooga, TN
Jun 13, 2020


Sat 7:15PM

Chattanooga Lookouts vs. Biloxi Shuckers
AT&T Field - Chattanooga, TN
Jun 14, 2020


Sun 2:15PM

Chattanooga Lookouts vs. Biloxi Shuckers
AT&T Field - Chattanooga, TN
Jun 15, 2020


Mon 11:15AM

Chattanooga Lookouts vs. Biloxi Shuckers
AT&T Field - Chattanooga, TN
Jun 25, 2020


Thu 7:15PM

Chattanooga Lookouts vs. Jacksonville Jumbo Shrimp
AT&T Field - Chattanooga, TN
Jun 26, 2020


Fri 7:15PM

Chattanooga Lookouts vs. Jacksonville Jumbo Shrimp
AT&T Field - Chattanooga, TN
Jun 27, 2020


Sat 7:15PM

Chattanooga Lookouts vs. Jacksonville Jumbo Shrimp
AT&T Field - Chattanooga, TN
Jun 28, 2020


Sun 2:15PM

Chattanooga Lookouts vs. Jacksonville Jumbo Shrimp
AT&T Field - Chattanooga, TN
Jun 29, 2020


Mon 7:15PM

Chattanooga Lookouts vs. Jacksonville Jumbo Shrimp
AT&T Field - Chattanooga, TN
Jun 30, 2020


Tue 7:15PM

Chattanooga Lookouts vs. Tennessee Smokies
AT&T Field - Chattanooga, TN
Jul 1, 2020


Wed 7:15PM

Chattanooga Lookouts vs. Tennessee Smokies
AT&T Field - Chattanooga, TN
Jul 2, 2020


Thu 7:15PM

Chattanooga Lookouts vs. Tennessee Smokies
AT&T Field - Chattanooga, TN
Jul 3, 2020


Fri 6:15PM

Chattanooga Lookouts vs. Tennessee Smokies
AT&T Field - Chattanooga, TN
Jul 10, 2020


Fri 7:15PM

Chattanooga Lookouts vs. Mississippi Braves
AT&T Field - Chattanooga, TN
Jul 11, 2020


Sat 7:15PM

Chattanooga Lookouts vs. Mississippi Braves
AT&T Field - Chattanooga, TN
Jul 12, 2020


Sun 2:15PM

Chattanooga Lookouts vs. Mississippi Braves
AT&T Field - Chattanooga, TN
Jul 13, 2020


Mon 7:15PM

Chattanooga Lookouts vs. Mississippi Braves
AT&T Field - Chattanooga, TN
Jul 14, 2020


Tue 7:15PM

Chattanooga Lookouts vs. Mississippi Braves
AT&T Field - Chattanooga, TN
Jul 18, 2020


Sat 8:00PM

Little River Band
Tivoli Theatre - Chattanooga - Chattanooga, TN
Jul 21, 2020


Tue 7:15PM

Chattanooga Lookouts vs. Pensacola Blue Wahoos
AT&T Field - Chattanooga, TN
Jul 22, 2020


Wed 7:15PM

Chattanooga Lookouts vs. Pensacola Blue Wahoos
AT&T Field - Chattanooga, TN
Jul 23, 2020


Thu 7:15PM

Chattanooga Lookouts vs. Pensacola Blue Wahoos
AT&T Field - Chattanooga, TN
Jul 23, 2020


Thu 8:00PM

America - The Band
Tivoli Theatre - Chattanooga - Chattanooga, TN
Jul 24, 2020


Fri 7:15PM

Chattanooga Lookouts vs. Pensacola Blue Wahoos
AT&T Field - Chattanooga, TN
Jul 25, 2020


Sat 7:15PM

Chattanooga Lookouts vs. Pensacola Blue Wahoos
AT&T Field - Chattanooga, TN
Jul 26, 2020


Sun 2:15PM

Chattanooga Lookouts vs. Pensacola Blue Wahoos
AT&T Field - Chattanooga, TN
Aug 1, 2020


Sat 7:15PM

Chattanooga Lookouts vs. Tennessee Smokies
AT&T Field - Chattanooga, TN
Aug 2, 2020


Sun 2:15PM

Chattanooga Lookouts vs. Tennessee Smokies
AT&T Field - Chattanooga, TN
Aug 3, 2020


Mon 7:15PM

Chattanooga Lookouts vs. Tennessee Smokies
AT&T Field - Chattanooga, TN
Find Tickets, LLC Is Your Internet Chattanooga Ticket Brokers Agents For Any Massive Event That Is Done In Chattanooga And The Surrounding Metro Area. We Carry Tickets To Events Put On In Chattanooga So We Are Called By Many To Be Included In The Ticket Brokers In Chattanooga. Including One Of The Best Current And Full Listings Of Event Tickets On The Web For Chattanooga Events That FindTicketsFast Is [Listed|Shown|When Current Customers Punch In Ticket Brokers Chattanooga. Our Agent Event Tickets Can Be Listed By Section & Price To Help You In Finding The Particular Event You Are Hunting For Or Any Major Event, Including Concerts, Theater & Sports You Need To Watch In The Complete City And Immediate Metro Area Of Chattanooga.
Should You Have A Few Queries About Tickets On Our Ticket Broker Chattanooga Page, Or Anything About An Event Happening In Chattanooga Please Reach Out To Our Customer Service Dept. For Fresh Information, And Basic Information About Your Purchase From The Ticket Brokers Chattanooga Web Page. Our Knowledgeable Employees Will Help You With Your Ticket Purchase Via The Telephone Or With A 3 Presses Of The Mouse You Can Book Your Tickets From Our Chattanooga Ticket Brokers Internet Page Over Our Encrypted Ticket Purchasing Software Using Modern Security Software Which Is Equally Secure As Purchasing Right From Ticket Brokers In Chattanooga That Are Affiliated With An Agency.
Hot Current Events Links
Chattanooga Event Categories
As Well As Getting Details From Our Ticket Broker Chattanooga Event Webpage, Details Is Also Available From Our Customer Service Agent Staff Members. Our Representatives Can Provide You With Helpful Info About Event Dates, Seat #'s, Venue Charts As Well As Assist You Pick The Precise Seats If You Are Not Familiar With A Specific Stadium That Is Retailed By Chattanooga Ticket Agencies. As Chattanooga Ticket Brokers We Carry A Big Mixture Of Chattanooga Event Tickets Which Include Premium, Sold Out, And Cheap Tickets That We Can Find Tickets For Events In The Metro Area For Almost Anybody Looking To Purchase Tickets From A Ticket Brokers In Chattanooga Agent From A Website Or Via The Telephone. FindTicketsFast Is 1 Of The Main Ticket Brokers Chattanooga Event Agencies Via The Web.
- Chattanooga Ticket Broker Ordering Information -
- 2020 Chattanooga Schedule Information -
- For More Cities And Events -

100% Buyer Guarantee

Customer Reviews
Wonderful Service!
Thank you for the great experience. We truly enjoyed the show. Thank you for making it all happen.
Will use again...
Great customer service + excellant prcing = very happy customer!