Event & Show Tickets
Pro Sport Tickets
College Sport Tickets
Helpful Pages
Secure Online Shopping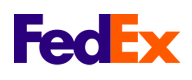 Midway Stadium Tickets

EVENTS NEAR - Ashburn, VA
Date
Event
Venue
Sun Apr 21
1:00PM
Shen Yun Performing Arts
Kennedy Center Opera House
Sun Apr 21
3:00PM
Shear Madness
Kennedy Center Theatre Lab
Sun Apr 21
6:00PM
Shen Yun Performing Arts
Kennedy Center Opera House
Sun Apr 21
7:00PM
Shear Madness
Kennedy Center Theatre Lab
Mon Apr 22
7:30PM
Peppino D'agostino
Jammin Java
Mon Apr 22
8:00PM
Shear Madness
Kennedy Center Theatre Lab
Tue Apr 23
5:00PM
Shear Madness
Kennedy Center Theatre Lab
Tue Apr 23
7:30PM
Yevgeny Kutik & Anna Polonsky
Kennedy Center Terrace Theater
Tue Apr 23
7:30PM
Sondorgo
Jammin Java
Tue Apr 23
8:00PM
Omara Portuondo
The Barns At Wolf Trap
Tue Apr 23
8:00PM
Jack & Jack
The Fillmore Silver Spring
Tue Apr 23
8:00PM
Shear Madness
Kennedy Center Theatre Lab
Wed Apr 24
5:00PM
Shear Madness
Kennedy Center Theatre Lab
Wed Apr 24
8:00PM
The Who's Tommy
Kennedy Center Eisenhower Theater
Wed Apr 24
8:00PM
Omara Portuondo
The Barns At Wolf Trap
Wed Apr 24
8:00PM
Alan Cumming
Music Center At Strathmore
Wed Apr 24
8:00PM
Shear Madness
Kennedy Center Theatre Lab
Thu Apr 25
5:00PM
Shear Madness
Kennedy Center Theatre Lab
Thu Apr 25
7:00PM
National Symphony Orchestra: Gianandrea Noseda - Saint-Saens's Organ Symphony
Kennedy Center Concert Hall
Thu Apr 25
8:00PM
The Who's Tommy
Kennedy Center Eisenhower Theater
Thu Apr 25
8:00PM
George Mason Wind Symphony & Symphonic Band
George Mason Center For The Arts - Concert Hall
Thu Apr 25
8:00PM
Tony Lucca & Dan Rodriguez
Jammin Java
Thu Apr 25
8:00PM
Mr. Eazi
The Fillmore Silver Spring
Thu Apr 25
8:00PM
Shear Madness
Kennedy Center Theatre Lab
Thu Apr 25
8:30PM
Christian Nodal
EagleBank Arena
Fri Apr 26
11:30AM
National Symphony Orchestra: Gianandrea Noseda - Saint-Saens's Organ Symphony
Kennedy Center Concert Hall
Fri Apr 26
8:00PM
The Who's Tommy
Kennedy Center Eisenhower Theater
Fri Apr 26
8:00PM
Jay Leno
Kennedy Center Concert Hall
Fri Apr 26
8:00PM
Shear Madness
Kennedy Center Theatre Lab
Fri Apr 26
9:00PM
Reese Waters
Kennedy Center Terrace Gallery
Sat Apr 27
11:00AM
National Symphony Orchestra for Young Audiences: Break it Down!
Kennedy Center Family Theater
Sat Apr 27
1:30PM
Tommy
Kennedy Center Opera House
Sat Apr 27
1:30PM
National Symphony Orchestra for Young Audiences: Break it Down!
Kennedy Center Family Theater
Sat Apr 27
2:00PM
The Who's Tommy
Kennedy Center Eisenhower Theater
Sat Apr 27
6:00PM
Shear Madness
Kennedy Center Theatre Lab
Sat Apr 27
7:00PM
Javier Starks
Kennedy Center Terrace Gallery
Sat Apr 27
7:00PM
Black Stone Cherry
Tally Ho Theater
Sat Apr 27
7:30PM
Tommy
Kennedy Center Opera House
Sat Apr 27
7:30PM
Patina Miller
Kennedy Center Terrace Theater
Sat Apr 27
8:00PM
National Symphony Orchestra: Gianandrea Noseda - Saint-Saens's Organ Symphony
Kennedy Center Concert Hall
Sat Apr 27
8:00PM
The Who's Tommy
Kennedy Center Eisenhower Theater
Sat Apr 27
8:00PM
Camila & Sin Bandera
EagleBank Arena
Sat Apr 27
9:00PM
Shear Madness
Kennedy Center Theatre Lab
Sun Apr 28
1:30PM
National Symphony Orchestra for Young Audiences: Break it Down!
Kennedy Center Family Theater
Sun Apr 28
2:00PM
The Who's Tommy
Kennedy Center Eisenhower Theater
Sun Apr 28
4:00PM
National Symphony Orchestra for Young Audiences: Break it Down!
Kennedy Center Family Theater
Sun Apr 28
7:00PM
Keyboard Conversations: Jeffrey Siegel
George Mason Center For The Arts - Concert Hall
Sun Apr 28
8:00PM
The Who's Tommy
Kennedy Center Eisenhower Theater
Tue Apr 30
5:00PM
Shear Madness
Kennedy Center Theatre Lab
Tue Apr 30
8:00PM
Iron & Wine
Kennedy Center Concert Hall
Tue Apr 30
8:00PM
Shear Madness
Kennedy Center Theatre Lab
Wed May 1
5:00PM
Shear Madness
Kennedy Center Theatre Lab
Wed May 1
7:00PM
Falling In Reverse
The Fillmore Silver Spring
Wed May 1
8:00PM
Shear Madness
Kennedy Center Theatre Lab
Thu May 2
5:00PM
Shear Madness
Kennedy Center Theatre Lab
Thu May 2
7:30PM
Lucky Plush: Rooming House
Kennedy Center Terrace Theater
Thu May 2
8:00PM
Ronnie Spector & The Ronettes
The Barns At Wolf Trap
Thu May 2
8:00PM
Boogie & KB Devaughn
Songbyrd Music House and Record Cafe
Thu May 2
8:00PM
Shear Madness
Kennedy Center Theatre Lab
Fri May 3
10:30AM
Rocknoceros
Jammin Java
Fri May 3
7:30PM
Lucky Plush: Rooming House
Kennedy Center Terrace Theater
Fri May 3
8:00PM
National Symphony Orchestra Pops: An Evening With Leslie Odom Jr.
Kennedy Center Concert Hall
Fri May 3
8:00PM
Merrily We Roll Along
George Mason Center For The Arts - Concert Hall
Fri May 3
8:00PM
Cargo and The Heavy Lifters
Jammin Java
Fri May 3
8:00PM
J.I.D.
The Fillmore Silver Spring
Fri May 3
8:00PM
Shear Madness
Kennedy Center Theatre Lab
Fri May 3
8:00PM
Jamla Is the Squad Vol. II: Rapsody, GQ, Heather Victoria, Reuben Vincent, Actual Proof & Ian Kelly
Kennedy Center Eisenhower Theater
Fri May 3
8:30PM
Box of Rain - Tribute Band
Gypsy Sally's
Sat May 4
10:30AM
Sesame Street Live!
EagleBank Arena
Sat May 4
2:30PM
Sesame Street Live!
EagleBank Arena
Sat May 4
6:00PM
Shear Madness
Kennedy Center Theatre Lab
Sat May 4
7:30PM
Girl with No Job
The Fillmore Silver Spring
Sat May 4
7:30PM
Lucky Plush: Rooming House
Kennedy Center Terrace Theater
Sat May 4
8:00PM
Shuli Egar
Jammin Java
Sat May 4
8:00PM
National Symphony Orchestra Pops: Steven Reineke - Vanessa Williams
Kennedy Center Concert Hall
Sat May 4
9:00PM
Shear Madness
Kennedy Center Theatre Lab
Sat May 4
9:30PM
32nd Annual Evening of Comedy
The Barns At Wolf Trap
Sun May 5
10:30AM
Sesame Street Live!
EagleBank Arena
Sun May 5
2:30PM
Sesame Street Live!
EagleBank Arena
Sun May 5
3:00PM
Shear Madness
Kennedy Center Theatre Lab
Sun May 5
7:00PM
Shear Madness
Kennedy Center Theatre Lab
Sun May 5
8:00PM
Marianas Trench
The Fillmore Silver Spring
Mon May 6
8:00PM
Santigold
The Fillmore Silver Spring
Mon May 6
8:00PM
Shear Madness
Kennedy Center Theatre Lab
Tue May 7
5:00PM
Shear Madness
Kennedy Center Theatre Lab
Tue May 7
8:00PM
Smino
The Fillmore Silver Spring
Tue May 7
8:00PM
Shear Madness
Kennedy Center Theatre Lab
Wed May 8
5:00PM
Shear Madness
Kennedy Center Theatre Lab
Wed May 8
8:00PM
Shear Madness
Kennedy Center Theatre Lab
Thu May 9
5:00PM
Shear Madness
Kennedy Center Theatre Lab
Thu May 9
7:00PM
National Symphony Orchestra: Edward Gardner - Berlioz's Symphonie Fantastique
Kennedy Center Concert Hall
Thu May 9
7:00PM
Julian Marley
Tally Ho Theater
Thu May 9
8:00PM
Nicky Jam
EagleBank Arena
Thu May 9
8:00PM
Hunter Hayes
The Fillmore Silver Spring
Thu May 9
8:00PM
Shear Madness
Kennedy Center Theatre Lab
Fri May 10
7:00PM
Mary Lou Williams Jazz Festival
Kennedy Center Terrace Theater
Fri May 10
8:00PM
National Symphony Orchestra: Edward Gardner - Berlioz's Symphonie Fantastique
Kennedy Center Concert Hall
Fri May 10
8:00PM
Shear Madness
Kennedy Center Theatre Lab
Fri May 10
8:00PM
Ladies Night Out
EagleBank Arena
Sat May 11
5:00PM
Premier Boxing Champions: Jarrett Hurd vs. Julian Williams
EagleBank Arena
Sat May 11
6:00PM
Shear Madness
Kennedy Center Theatre Lab
Sat May 11
7:00PM
Washington National Opera: Tosca
Kennedy Center Opera House
Sat May 11
7:00PM
Mary Lou Williams Jazz Festival
Kennedy Center Terrace Theater
Sat May 11
7:30PM
The Who
Jiffy Lube Live
Sat May 11
8:00PM
National Symphony Orchestra: Edward Gardner - Berlioz's Symphonie Fantastique
Kennedy Center Concert Hall
Sat May 11
9:00PM
Shear Madness
Kennedy Center Theatre Lab
Sun May 12
2:00PM
Washington National Opera: Tosca
Kennedy Center Opera House
Sun May 12
3:00PM
Shear Madness
Kennedy Center Theatre Lab
Sun May 12
7:00PM
Shear Madness
Kennedy Center Theatre Lab
Sun May 12
8:00PM
Meshuggah
The Fillmore Silver Spring
Mon May 13
8:00PM
Shear Madness
Kennedy Center Theatre Lab
Tue May 14
5:00PM
Shear Madness
Kennedy Center Theatre Lab
Tue May 14
6:30PM
Killswitch Engage & Parkway Drive
The Fillmore Silver Spring
Tue May 14
7:30PM
Iestyn Davies & Thomas Dunford
Kennedy Center Terrace Theater
Tue May 14
7:30PM
Washington National Opera: Tosca
Kennedy Center Opera House
Tue May 14
8:00PM
Shear Madness
Kennedy Center Theatre Lab
Wed May 15
5:00PM
Shear Madness
Kennedy Center Theatre Lab
Wed May 15
6:30PM
In This Moment
The Fillmore Silver Spring
Wed May 15
7:00PM
Dizzy Wright
Songbyrd Music House and Record Cafe
Wed May 15
8:00PM
Shear Madness
Kennedy Center Theatre Lab
Thu May 16
5:00PM
Shear Madness
Kennedy Center Theatre Lab
Thu May 16
7:00PM
National Symphony Orchestra: Gianandrea Noseda - Unexpected Italy
Kennedy Center Concert Hall
Thu May 16
7:00PM
Bobcat Goldthwait & Dana Gould: The Show With Two Heads!
Kennedy Center Terrace Gallery
Thu May 16
8:00PM
Shear Madness
Kennedy Center Theatre Lab
Thu May 16
9:30PM
Bobcat Goldthwait & Dana Gould: The Show With Two Heads!
Kennedy Center Terrace Gallery
Fri May 17
TBA
2019 Country Megaticket Tickets (Includes All Performances)
Jiffy Lube Live
Fri May 17
7:30PM
Washington National Opera: Tosca
Kennedy Center Opera House
Fri May 17
7:30PM
Manassas Ballet: The Sleeping Beauty
Merchant Hall At Hylton Performing Arts Center
Fri May 17
7:30PM
Bowen McCauley Dance: Spring Performance
Kennedy Center Terrace Theater
Fri May 17
8:00PM
National Symphony Orchestra: Gianandrea Noseda - Unexpected Italy
Kennedy Center Concert Hall
Fri May 17
8:00PM
Shear Madness
Kennedy Center Theatre Lab
Sat May 18
11:00AM
Compagnia TPO & Teatro Metastasio: Colors
Kennedy Center Family Theater
Sat May 18
1:30PM
Compagnia TPO & Teatro Metastasio: Colors
Kennedy Center Family Theater
Sat May 18
3:00PM
Manassas Ballet: The Sleeping Beauty
Merchant Hall At Hylton Performing Arts Center
Sat May 18
4:00PM
Chris Young & Chris Janson
Jiffy Lube Live
Sat May 18
5:00PM
Compagnia TPO & Teatro Metastasio: Colors
Kennedy Center Family Theater
Sat May 18
6:00PM
Shear Madness
Kennedy Center Theatre Lab
Sat May 18
7:00PM
Vir Das
Kennedy Center Eisenhower Theater
Sat May 18
7:30PM
Bowen McCauley Dance: Spring Performance
Kennedy Center Terrace Theater
Sat May 18
9:00PM
Shear Madness
Kennedy Center Theatre Lab
Sun May 19
1:30PM
Compagnia TPO & Teatro Metastasio: Colors
Kennedy Center Family Theater
Sun May 19
2:00PM
Washington National Opera: Tosca
Kennedy Center Opera House
Sun May 19
3:00PM
Manassas Ballet: The Sleeping Beauty
Merchant Hall At Hylton Performing Arts Center
Sun May 19
3:00PM
Shear Madness
Kennedy Center Theatre Lab
Sun May 19
4:00PM
Compagnia TPO & Teatro Metastasio: Colors
Kennedy Center Family Theater
Sun May 19
5:00PM
Choral Arts Society of Washington: Gabriel Faure's Requiem
Kennedy Center Concert Hall
Sun May 19
7:00PM
Shear Madness
Kennedy Center Theatre Lab
Mon May 20
7:00PM
Washington National Opera: Tosca
Kennedy Center Opera House
Mon May 20
8:00PM
Shear Madness
Kennedy Center Theatre Lab
Tue May 21
5:00PM
Shear Madness
Kennedy Center Theatre Lab
Tue May 21
8:00PM
National Symphony Orchestra: Michael Bolton
Kennedy Center Concert Hall
Tue May 21
8:00PM
Shear Madness
Kennedy Center Theatre Lab
Wed May 22
5:00PM
Shear Madness
Kennedy Center Theatre Lab
Wed May 22
7:30PM
Washington National Opera: Tosca
Kennedy Center Opera House
Wed May 22
8:00PM
Aly & AJ
The Fillmore Silver Spring
Wed May 22
8:00PM
Shear Madness
Kennedy Center Theatre Lab
Thu May 23
5:00PM
Shear Madness
Kennedy Center Theatre Lab
Thu May 23
7:30PM
Fortas Chamber Music: Russian Renaissance
Kennedy Center Terrace Theater
Thu May 23
8:00PM
The Avett Brothers
Wolf Trap
Thu May 23
8:00PM
Shear Madness
Kennedy Center Theatre Lab
Fri May 24
7:30PM
Washington National Opera: Domingo-Cafritz Young Artist Program - A Concert of Comic Masterpieces
Kennedy Center Opera House
Fri May 24
8:00PM
The Avett Brothers
Wolf Trap
Fri May 24
8:00PM
Shear Madness
Kennedy Center Theatre Lab
Sat May 25
6:00PM
Shear Madness
Kennedy Center Theatre Lab
Sat May 25
7:00PM
Washington National Opera: Tosca
Kennedy Center Opera House
Sat May 25
7:00PM
Art Alexakis
Tally Ho Theater
Sat May 25
7:30PM
Prakriti Dance: Through Fish Eyes
Kennedy Center Terrace Theater
Sat May 25
8:00PM
The Avett Brothers
Wolf Trap
Sat May 25
8:00PM
Bob Seger And The Silver Bullet Band
Jiffy Lube Live
Sat May 25
8:00PM
Junkyard Band
The Fillmore Silver Spring
Sat May 25
9:00PM
Shear Madness
Kennedy Center Theatre Lab
Sun May 26
3:00PM
Shear Madness
Kennedy Center Theatre Lab
Sun May 26
7:00PM
Shear Madness
Kennedy Center Theatre Lab
Mon May 27
8:00PM
Shear Madness
Kennedy Center Theatre Lab
Tue May 28
5:00PM
Shear Madness
Kennedy Center Theatre Lab
Tue May 28
8:00PM
Shear Madness
Kennedy Center Theatre Lab
Tue May 28
8:00PM
L7
The Fillmore Silver Spring
Wed May 29
5:00PM
Shear Madness
Kennedy Center Theatre Lab
Wed May 29
8:00PM
Walk Off The Earth
The Fillmore Silver Spring
Wed May 29
8:00PM
Shear Madness
Kennedy Center Theatre Lab
Thu May 30
5:00PM
Shear Madness
Kennedy Center Theatre Lab
Thu May 30
7:00PM
National Symphony Orchestra: Gianandrea Noseda - Unexpected Italy
Kennedy Center Concert Hall
Thu May 30
8:00PM
Shear Madness
Kennedy Center Theatre Lab
Fri May 31
7:00PM
The Messengers Legacy
Kennedy Center Terrace Theater
Fri May 31
8:00PM
Sammy Hagar and The Circle
Wolf Trap
Fri May 31
8:00PM
Toots and The Maytals
The Fillmore Silver Spring
Fri May 31
8:00PM
Ludovico Einaudi
Kennedy Center Concert Hall
Fri May 31
8:00PM
Shear Madness
Kennedy Center Theatre Lab
Fri May 31
9:00PM
The Messengers Legacy
Kennedy Center Terrace Theater
Sat Jun 1
5:45PM
Chris Thile
Wolf Trap
Sat Jun 1
6:00PM
Shear Madness
Kennedy Center Theatre Lab
Sat Jun 1
7:00PM
Luke Bryan, Cole Swindell & Jon Langston
Jiffy Lube Live
Sat Jun 1
8:00PM
National Symphony Orchestra: Gianandrea Noseda - Unexpected Italy
Kennedy Center Concert Hall
Sat Jun 1
9:00PM
Shear Madness
Kennedy Center Theatre Lab
Sun Jun 2
2:00PM
Kennedy Center Chamber Players: Works of Poulenc, Penderecki & Beethoven
Kennedy Center Terrace Theater
Sun Jun 2
3:00PM
Shear Madness
Kennedy Center Theatre Lab
Sun Jun 2
7:00PM
Shear Madness
Kennedy Center Theatre Lab
Sun Jun 2
8:00PM
Bobby Brown & Bell Biv Devoe
Wolf Trap
Mon Jun 3
8:00PM
Shear Madness
Kennedy Center Theatre Lab
Tue Jun 4
5:00PM
Shear Madness
Kennedy Center Theatre Lab
Tue Jun 4
7:30PM
Hello, Dolly!
Kennedy Center Opera House
Wed Jun 5
5:00PM
Shear Madness
Kennedy Center Theatre Lab
Wed Jun 5
7:30PM
Hello, Dolly!
Kennedy Center Opera House
Thu Jun 6
5:00PM
Shear Madness
Kennedy Center Theatre Lab
Thu Jun 6
7:00PM
National Symphony Orchestra: Gianandrea Noseda - Dvorak's New World Symphony
Kennedy Center Concert Hall
Thu Jun 6
7:30PM
Hello, Dolly!
Kennedy Center Opera House
Thu Jun 6
8:00PM
Shear Madness
Kennedy Center Theatre Lab
Fri Jun 7
7:30PM
Hello, Dolly!
Kennedy Center Opera House
Fri Jun 7
8:00PM
Amanda Seales' Smart, Funny and Black: Hip Hop Culture Edition
Kennedy Center Concert Hall
Fri Jun 7
8:00PM
Rodrigo Y Gabriela
Wolf Trap
Fri Jun 7
8:00PM
Shear Madness
Kennedy Center Theatre Lab
Fri Jun 7
8:00PM
Xavier Wulf
The Fillmore Silver Spring
Sat Jun 8
1:30PM
Hello, Dolly!
Kennedy Center Opera House
Sat Jun 8
6:00PM
Shear Madness
Kennedy Center Theatre Lab
Sat Jun 8
7:30PM
Hello, Dolly!
Kennedy Center Opera House
Sat Jun 8
7:30PM
Lake Street Dive & The Wood Brothers
Wolf Trap
Sat Jun 8
8:00PM
National Symphony Orchestra: Gianandrea Noseda - Dvorak's New World Symphony
Kennedy Center Concert Hall
Sat Jun 8
9:00PM
Shear Madness
Kennedy Center Theatre Lab
Sun Jun 9
1:30PM
Hello, Dolly!
Kennedy Center Opera House
Sun Jun 9
3:00PM
National Symphony Orchestra: Gianandrea Noseda - Dvorak's New World Symphony
Kennedy Center Concert Hall
Sun Jun 9
3:00PM
Shear Madness
Kennedy Center Theatre Lab
Sun Jun 9
7:00PM
Shear Madness
Kennedy Center Theatre Lab
Sun Jun 9
7:30PM
Hello, Dolly!
Kennedy Center Opera House
Tue Jun 11
7:30PM
Byhalia, Mississippi
Kennedy Center Terrace Theater
Tue Jun 11
7:30PM
Hello, Dolly!
Kennedy Center Opera House
Tue Jun 11
8:00PM
Falsettos
Kennedy Center Eisenhower Theater
Tue Jun 11
8:00PM
Tech N9ne
The Fillmore Silver Spring
Wed Jun 12
7:30PM
Byhalia, Mississippi
Kennedy Center Terrace Theater
Wed Jun 12
7:30PM
Hello, Dolly!
Kennedy Center Opera House
Wed Jun 12
8:00PM
Falsettos
Kennedy Center Eisenhower Theater
Wed Jun 12
8:00PM
One Thousand & One Nights
Wolf Trap
Thu Jun 13
7:30PM
Byhalia, Mississippi
Kennedy Center Terrace Theater
Thu Jun 13
7:30PM
Hello, Dolly!
Kennedy Center Opera House
Thu Jun 13
8:00PM
Falsettos
Kennedy Center Eisenhower Theater
Fri Jun 14
11:30AM
National Symphony Orchestra: Nathalie Stutzmann - Mozart Forever I
Kennedy Center Concert Hall
Fri Jun 14
7:30PM
Byhalia, Mississippi
Kennedy Center Terrace Theater
Fri Jun 14
7:30PM
Hello, Dolly!
Kennedy Center Opera House
Fri Jun 14
7:30PM
HERstory: Love Forever
Kennedy Center Family Theater
Fri Jun 14
8:00PM
Falsettos
Kennedy Center Eisenhower Theater
Fri Jun 14
8:00PM
Wisin Y Yandel
EagleBank Arena
Sat Jun 15
1:30PM
Hello, Dolly!
Kennedy Center Opera House
Sat Jun 15
2:00PM
Falsettos
Kennedy Center Eisenhower Theater
Sat Jun 15
2:00PM
Byhalia, Mississippi
Kennedy Center Terrace Theater
Sat Jun 15
7:00PM
Thomas Rhett, Dustin Lynch & Russell Dickerson
Jiffy Lube Live
Sat Jun 15
7:30PM
Byhalia, Mississippi
Kennedy Center Terrace Theater
Sat Jun 15
7:30PM
Hello, Dolly!
Kennedy Center Opera House
Sat Jun 15
7:30PM
HERstory: Love Forever
Kennedy Center Family Theater
Sat Jun 15
8:00PM
Falsettos
Kennedy Center Eisenhower Theater
Sat Jun 15
8:00PM
National Symphony Orchestra: Nathalie Stutzmann - Mozart Forever I
Kennedy Center Concert Hall
Sat Jun 15
8:00PM
Johnny Mathis
Wolf Trap
Sat Jun 15
8:00PM
The Second City: America It's Complicated!
Kennedy Center Theatre Lab
Sun Jun 16
1:30PM
Hello, Dolly!
Kennedy Center Opera House
Sun Jun 16
2:00PM
Falsettos
Kennedy Center Eisenhower Theater
Sun Jun 16
2:00PM
Byhalia, Mississippi
Kennedy Center Terrace Theater
Sun Jun 16
7:00PM
The Second City: America It's Complicated!
Kennedy Center Theatre Lab
Sun Jun 16
7:30PM
Byhalia, Mississippi
Kennedy Center Terrace Theater
Sun Jun 16
7:30PM
Hello, Dolly!
Kennedy Center Opera House
Sun Jun 16
8:00PM
Falsettos
Kennedy Center Eisenhower Theater
Sun Jun 16
8:00PM
Great Masters of Jazz
Kennedy Center Concert Hall
Mon Jun 17
8:00PM
NAV
The Fillmore Silver Spring
Tue Jun 18
7:30PM
Byhalia, Mississippi
Kennedy Center Terrace Theater
Tue Jun 18
7:30PM
Hello, Dolly!
Kennedy Center Opera House
Tue Jun 18
8:00PM
Falsettos
Kennedy Center Eisenhower Theater
Tue Jun 18
8:00PM
National Symphony Orchestra: Nathalie Stutzmann - Mozart Forever II
Kennedy Center Concert Hall
Tue Jun 18
8:00PM
Rock of Ages
Wolf Trap
Tue Jun 18
8:00PM
The Second City: America It's Complicated!
Kennedy Center Theatre Lab
Wed Jun 19
7:30PM
Byhalia, Mississippi
Kennedy Center Terrace Theater
Wed Jun 19
7:30PM
Hello, Dolly!
Kennedy Center Opera House
Wed Jun 19
8:00PM
Falsettos
Kennedy Center Eisenhower Theater
Wed Jun 19
8:00PM
National Symphony Orchestra: Nathalie Stutzmann - Mozart Forever II
Kennedy Center Concert Hall
Wed Jun 19
8:00PM
Rock of Ages
Wolf Trap
Wed Jun 19
8:00PM
The Second City: America It's Complicated!
Kennedy Center Theatre Lab
Wed Jun 19
8:00PM
Enanitos Verdes & Hombres G
The Fillmore Silver Spring
Thu Jun 20
7:30PM
Byhalia, Mississippi
Kennedy Center Terrace Theater
Thu Jun 20
7:30PM
Hello, Dolly!
Kennedy Center Opera House
Thu Jun 20
7:30PM
Trampled by Turtles & Deer Tick
Wolf Trap
Thu Jun 20
8:00PM
Falsettos
Kennedy Center Eisenhower Theater
Thu Jun 20
8:00PM
The Second City: America It's Complicated!
Kennedy Center Theatre Lab
Fri Jun 21
7:30PM
Byhalia, Mississippi
Kennedy Center Terrace Theater
Fri Jun 21
7:30PM
Hello, Dolly!
Kennedy Center Opera House
Fri Jun 21
8:00PM
Falsettos
Kennedy Center Eisenhower Theater
Fri Jun 21
8:00PM
National Symphony Orchestra: Nathalie Stutzmann - Mozart Forever III
Kennedy Center Concert Hall
Fri Jun 21
8:00PM
The Second City: America It's Complicated!
Kennedy Center Theatre Lab
Sat Jun 22
1:30PM
Hello, Dolly!
Kennedy Center Opera House
Sat Jun 22
2:00PM
Falsettos
Kennedy Center Eisenhower Theater
Sat Jun 22
2:00PM
Byhalia, Mississippi
Kennedy Center Terrace Theater
Sat Jun 22
6:00PM
The Second City: America It's Complicated!
Kennedy Center Theatre Lab
Sat Jun 22
7:30PM
Byhalia, Mississippi
Kennedy Center Terrace Theater
Sat Jun 22
7:30PM
Hello, Dolly!
Kennedy Center Opera House
Sat Jun 22
8:00PM
Falsettos
Kennedy Center Eisenhower Theater
Sat Jun 22
8:00PM
National Symphony Orchestra: Nathalie Stutzmann - Mozart Forever III
Kennedy Center Concert Hall
Sat Jun 22
8:00PM
Classic Albums Live Tribute Show: Pink Floyd - The Wall
Wolf Trap
Sat Jun 22
9:00PM
The Second City: America It's Complicated!
Kennedy Center Theatre Lab
Sun Jun 23
1:30PM
Hello, Dolly!
Kennedy Center Opera House
Sun Jun 23
2:00PM
Falsettos
Kennedy Center Eisenhower Theater
Sun Jun 23
2:00PM
Byhalia, Mississippi
Kennedy Center Terrace Theater
Sun Jun 23
3:00PM
The Second City: America It's Complicated!
Kennedy Center Theatre Lab
Sun Jun 23
7:00PM
The Second City: America It's Complicated!
Kennedy Center Theatre Lab
Sun Jun 23
7:30PM
Byhalia, Mississippi
Kennedy Center Terrace Theater
Sun Jun 23
7:30PM
Hello, Dolly!
Kennedy Center Opera House
Sun Jun 23
7:30PM
Buddy Guy & Kenny Wayne Shepherd Band
Wolf Trap
Sun Jun 23
8:00PM
Falsettos
Kennedy Center Eisenhower Theater
Tue Jun 25
7:30PM
Byhalia, Mississippi
Kennedy Center Terrace Theater
Tue Jun 25
7:30PM
Hello, Dolly!
Kennedy Center Opera House
Tue Jun 25
7:30PM
Pat Benatar, Neil Giraldo & Melissa Etheridge
Wolf Trap
Tue Jun 25
8:00PM
The Second City: America It's Complicated!
Kennedy Center Theatre Lab
Wed Jun 26
7:00PM
Dead & Company
Jiffy Lube Live
Wed Jun 26
7:30PM
Byhalia, Mississippi
Kennedy Center Terrace Theater
Wed Jun 26
7:30PM
Hello, Dolly!
Kennedy Center Opera House
Wed Jun 26
8:00PM
The Second City: America It's Complicated!
Kennedy Center Theatre Lab
Thu Jun 27
7:30PM
Byhalia, Mississippi
Kennedy Center Terrace Theater
Thu Jun 27
7:30PM
Hello, Dolly!
Kennedy Center Opera House
Thu Jun 27
8:00PM
Diana Ross
Wolf Trap
Thu Jun 27
8:00PM
The Second City: America It's Complicated!
Kennedy Center Theatre Lab
Fri Jun 28
7:00PM
Eaglemania - Tribute To The Eagles
Tally Ho Theater
Fri Jun 28
7:30PM
Byhalia, Mississippi
Kennedy Center Terrace Theater
Fri Jun 28
7:30PM
Hello, Dolly!
Kennedy Center Opera House
Fri Jun 28
8:00PM
National Symphony Orchestra Pops: 50 Years Over The Rainbow - A Judy Garland Celebration
Kennedy Center Concert Hall
Fri Jun 28
8:00PM
Rain - A Tribute to the Beatles
Wolf Trap
Fri Jun 28
8:00PM
The Second City: America It's Complicated!
Kennedy Center Theatre Lab
Fri Jun 28
8:00PM
Rich The Kid
The Fillmore Silver Spring
Sat Jun 29
1:30PM
Hello, Dolly!
Kennedy Center Opera House
Sat Jun 29
2:00PM
Byhalia, Mississippi
Kennedy Center Terrace Theater
Sat Jun 29
6:00PM
The Second City: America It's Complicated!
Kennedy Center Theatre Lab
Sat Jun 29
7:30PM
Byhalia, Mississippi
Kennedy Center Terrace Theater
Sat Jun 29
7:30PM
Hello, Dolly!
Kennedy Center Opera House
Sat Jun 29
7:30PM
Dispatch
Wolf Trap
Sat Jun 29
8:00PM
National Symphony Orchestra Pops: 50 Years Over The Rainbow - A Judy Garland Celebration
Kennedy Center Concert Hall
Sat Jun 29
8:00PM
Guaco, Chyno, La Melodia & Annybell
The Fillmore Silver Spring
Sat Jun 29
9:00PM
The Second City: America It's Complicated!
Kennedy Center Theatre Lab
Sun Jun 30
1:30PM
Hello, Dolly!
Kennedy Center Opera House
Sun Jun 30
2:00PM
Byhalia, Mississippi
Kennedy Center Terrace Theater
Sun Jun 30
3:00PM
The Second City: America It's Complicated!
Kennedy Center Theatre Lab
Sun Jun 30
7:00PM
The Second City: America It's Complicated!
Kennedy Center Theatre Lab
Sun Jun 30
7:00PM
Big Head Todd and The Monsters & Toad The Wet Sprocket
Wolf Trap
Sun Jun 30
7:30PM
Byhalia, Mississippi
Kennedy Center Terrace Theater
Sun Jun 30
7:30PM
Hello, Dolly!
Kennedy Center Opera House
Mon Jul 1
7:00PM
Michael W. Smith
Kennedy Center Concert Hall
Mon Jul 1
8:00PM
The Second City: America It's Complicated!
Kennedy Center Theatre Lab
Tue Jul 2
7:30PM
Hello, Dolly!
Kennedy Center Opera House
Tue Jul 2
7:30PM
Byhalia, Mississippi
Kennedy Center Terrace Theater
Tue Jul 2
8:00PM
Earth, Wind and Fire
Wolf Trap
Tue Jul 2
8:00PM
The Second City: America It's Complicated!
Kennedy Center Theatre Lab
Wed Jul 3
1:30PM
Hello, Dolly!
Kennedy Center Opera House
Wed Jul 3
7:30PM
Hello, Dolly!
Kennedy Center Opera House
Wed Jul 3
7:30PM
Byhalia, Mississippi
Kennedy Center Terrace Theater
Wed Jul 3
8:00PM
Jackson Browne
Wolf Trap
Wed Jul 3
8:00PM
The Second City: America It's Complicated!
Kennedy Center Theatre Lab
Fri Jul 5
1:30PM
Hello, Dolly!
Kennedy Center Opera House
Fri Jul 5
7:30PM
Hello, Dolly!
Kennedy Center Opera House
www.FindTicketsFast.com's Carries A Huge Internet Catalog Of Tickets Midway Stadium For Any Important Event Comprising Sports, Concert, And Broadway Theatre Events That Take Place There. FindTicketsFast Offers 1 Of The Best Latest And Extensive List Of Events And Tickets For Any Event That Is Planned At The Venue. Our Tickets For Midway Stadium Should Be Sorted By Location Or Pricing To Assist You In Locating The Specific Tickets For Midway Stadium You're Hunting For Any Event You Need To Watch At The Venue . All You Need To Do Is Grab The Arrow Button On The Midway Stadium Event Page To View The Schedule Of Events Booked And Which Date It Will Be There . Decide On The Event You Want To Purchase And Press View Tickets.
If You Possess Any Concerns Concerning The Midway Stadium Or Any Thing That Is Booked There Please Reach Out To Our Consumer Service Department For Fresh Data , And General Facts About Your Tickets For Midway Stadium . FindTicketsFast's Trained Representatives Can Aid You With Your Ticket Securing Over The Telephone Or With A Few Presses Of The Mouse You Can Buy Your Midway Stadium Tickets Over Our Locked Tickets Booking Network Using Encryption Program .
Tickets For Midway Stadium Facts Are Also Accessible From Our Patron Service Area . www.FindTicketsFast.com Can Supply You With Important Information About Seats #'s, Stadium Maps , And Basic Arena Layout . We Can Also Aid You In Picking Out The Perfect Seats If You're Not Acquainted With The Midway Stadium Seating. The Website Offers Such A Giant Collection Of Midway Stadium Tickets For Every Event Schedule Performance Comprising [Premium, Cheap, Vip, Seating And Sold Out Concert Events At The Midway Stadium That We Can Pinpoint Event Tickets For Practically Every Event Coming To The Venue. Find Tickets, LLC Is One Of The Chief Suppliers For Midway Stadium Tickets On The Online .
- Midway Stadium Ticket Broker Ordering Information -
- 2019 Midway Stadium Schedule -
- For More Venue Tickets And Events -

100% Buyer Guarantee

Customer Reviews
Wonderful Service!
Thank you for the great experience. We truly enjoyed the show. Thank you for making it all happen.
Will use again...
Great customer service + excellant prcing = very happy customer!