Event & Show Tickets
Pro Sport Tickets
College Sport Tickets
Helpful Pages
Secure Online Shopping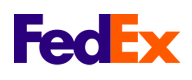 World Football Championship


EVENTS NEAR - Ashburn, VA
Date
Event
Venue
Thu Jan 24
7:30PM
Liz Longley
Jammin Java
Thu Jan 24
8:00PM
Baltimore Symphony Orchestra: Jack Everly - Rodgers & Hammerstein
Music Center At Strathmore
Thu Jan 24
8:00PM
Scotty McCreery
The Fillmore Silver Spring
Thu Jan 24
9:00PM
Lala Lala
Comet Ping Pong
Fri Jan 25
7:30PM
Image China: Xuanzang's Pilgrimage
Kennedy Center Opera House
Fri Jan 25
8:00PM
National Symphony Orchestra Pops: An Evening With Brandy Norwood
Kennedy Center Concert Hall
Fri Jan 25
8:00PM
Momix
George Mason Center For The Arts - Concert Hall
Fri Jan 25
8:00PM
Linda Eder
The Barns At Wolf Trap
Fri Jan 25
8:00PM
Shoreline Mafia
The Fillmore Silver Spring
Fri Jan 25
8:00PM
Sarah Borges and the Broken Singles
Jammin Java
Fri Jan 25
9:00PM
Reese Waters
Kennedy Center Terrace Gallery
Sat Jan 26
11:00AM
National Symphony Orchestra for Young Audiences: Banda Magda
Kennedy Center Family Theater
Sat Jan 26
12:00PM
School Of Rock Silver Spring - Tribute To Rap, Rock, I Love Pop & AC/DC
The Fillmore Silver Spring
Sat Jan 26
1:00PM
Bachapalooza
Jammin Java
Sat Jan 26
1:30PM
National Symphony Orchestra for Young Audiences: Banda Magda
Kennedy Center Family Theater
Sat Jan 26
1:30PM
Image China: Xuanzang's Pilgrimage
Kennedy Center Opera House
Sat Jan 26
7:00PM
George Mason Patriots vs. George Washington Colonials
EagleBank Arena
Sat Jan 26
7:00PM
Kokayi
Kennedy Center Terrace Gallery
Sat Jan 26
7:30PM
Image China: Xuanzang's Pilgrimage
Kennedy Center Opera House
Sat Jan 26
8:00PM
National Philharmonic: Piotr Gajewski - Infamous Brahms
Music Center At Strathmore
Sat Jan 26
8:00PM
National Symphony Orchestra Pops: An Evening With Brandy Norwood
Kennedy Center Concert Hall
Sat Jan 26
8:00PM
The Bumper Jacksons
The Barns At Wolf Trap
Sat Jan 26
8:30PM
Passafire
Gypsy Sally's
Sat Jan 26
9:00PM
Kokayi
Kennedy Center Terrace Gallery
Sat Jan 26
9:00PM
Cardi B vs Nicki Minaj Tribute Night
The Fillmore Silver Spring
Sun Jan 27
1:30PM
National Symphony Orchestra for Young Audiences: Banda Magda
Kennedy Center Family Theater
Sun Jan 27
1:30PM
Image China: Xuanzang's Pilgrimage
Kennedy Center Opera House
Sun Jan 27
2:00PM
George Mason Patriots vs. Rhode Island Rams [WOMEN]
EagleBank Arena
Sun Jan 27
3:00PM
National Philharmonic: Piotr Gajewski - Infamous Brahms
Music Center At Strathmore
Sun Jan 27
4:00PM
National Symphony Orchestra for Young Audiences: Banda Magda
Kennedy Center Family Theater
Sun Jan 27
7:00PM
Jackson Dean
Jammin Java
Mon Jan 28
7:00PM
Bring Me The Horizon
EagleBank Arena
Tue Jan 29
1:30PM
American Ballet Theatre: Open Working Rehearsal
Kennedy Center Opera House
Tue Jan 29
7:30PM
American Ballet Theatre: Harlequinade
Kennedy Center Opera House
Tue Jan 29
8:00PM
Shear Madness
Kennedy Center Theatre Lab
Tue Jan 29
8:00PM
Young Dolph
The Fillmore Silver Spring
Wed Jan 30
7:30PM
Fortas Chamber Music: Imani Winds
Kennedy Center Terrace Theater
Wed Jan 30
7:30PM
American Ballet Theatre: Harlequinade
Kennedy Center Opera House
Wed Jan 30
8:00PM
International Guitar Night
The Barns At Wolf Trap
Wed Jan 30
8:00PM
Shear Madness
Kennedy Center Theatre Lab
Thu Jan 31
7:00PM
National Symphony Orchestra: Gianandrea Noseda & Daniil Trifonov - Beethoven's Emperor
Kennedy Center Concert Hall
Thu Jan 31
7:30PM
American Ballet Theatre: Harlequinade
Kennedy Center Opera House
Thu Jan 31
8:00PM
Baltimore Symphony Orchestra: Marin Alsop - Respighi Pines of Rome
Music Center At Strathmore
Thu Jan 31
8:00PM
International Guitar Night
The Barns At Wolf Trap
Thu Jan 31
8:00PM
Shear Madness
Kennedy Center Theatre Lab
Fri Feb 1
6:00PM
PAW Patrol Live
EagleBank Arena
Fri Feb 1
7:00PM
Bassem Youssef
Kennedy Center Terrace Theater
Fri Feb 1
7:30PM
American Ballet Theatre: Harlequinade
Kennedy Center Opera House
Fri Feb 1
7:30PM
St. Lawrence String Quartet
The Barns At Wolf Trap
Fri Feb 1
8:00PM
National Symphony Orchestra: Gianandrea Noseda & Daniil Trifonov - Beethoven's Emperor
Kennedy Center Concert Hall
Fri Feb 1
8:00PM
Shear Madness
Kennedy Center Theatre Lab
Fri Feb 1
8:00PM
Almost Selena - Selena Tribute Show
The Fillmore Silver Spring
Fri Feb 1
9:00PM
Bassem Youssef
Kennedy Center Terrace Theater
Sat Feb 2
10:00AM
PAW Patrol Live
EagleBank Arena
Sat Feb 2
1:30PM
American Ballet Theatre: Harlequinade
Kennedy Center Opera House
Sat Feb 2
2:00PM
PAW Patrol Live
EagleBank Arena
Sat Feb 2
3:00PM
The Dustbowl Revival & Hot Club of Cowtown
The Barns At Wolf Trap
Sat Feb 2
3:00PM
JAGMAC
Jammin Java
Sat Feb 2
6:00PM
PAW Patrol Live
EagleBank Arena
Sat Feb 2
6:00PM
Shear Madness
Kennedy Center Theatre Lab
Sat Feb 2
7:00PM
Crowded Streets
Tally Ho Theater
Sat Feb 2
7:30PM
American Ballet Theatre: Harlequinade
Kennedy Center Opera House
Sat Feb 2
8:00PM
National Philharmonic: Brian Ganz & Magdalena Wor - Chopin: Recollections of Home
Music Center At Strathmore
Sat Feb 2
8:00PM
National Symphony Orchestra: Gianandrea Noseda & Daniil Trifonov - Beethoven's Emperor
Kennedy Center Concert Hall
Sat Feb 2
8:00PM
Steven Wright
Kennedy Center Eisenhower Theater
Sat Feb 2
8:00PM
H.C. McEntire
Jammin Java
Sat Feb 2
8:00PM
Trippie Redd
The Fillmore Silver Spring
Sat Feb 2
9:00PM
Shear Madness
Kennedy Center Theatre Lab
Sun Feb 3
10:00AM
PAW Patrol Live
EagleBank Arena
Sun Feb 3
1:30PM
American Ballet Theatre: Harlequinade
Kennedy Center Opera House
Sun Feb 3
2:00PM
Kennedy Center Chamber Players: Works of Hindemith, Respighi, Lutoslawski & Schubert
Kennedy Center Terrace Theater
Sun Feb 3
2:00PM
PAW Patrol Live
EagleBank Arena
Sun Feb 3
3:00PM
Shear Madness
Kennedy Center Theatre Lab
Sun Feb 3
7:00PM
Shear Madness
Kennedy Center Theatre Lab
Tue Feb 5
7:00PM
Alvin Ailey American Dance Theater
Kennedy Center Opera House
Tue Feb 5
7:30PM
NAO
The Fillmore Silver Spring
Tue Feb 5
7:30PM
Justin Nozuka
Jammin Java
Tue Feb 5
8:00PM
Shear Madness
Kennedy Center Theatre Lab
Wed Feb 6
7:00PM
George Mason Patriots vs. George Washington Colonials [WOMEN]
EagleBank Arena
Wed Feb 6
7:30PM
Fortas Chamber Music: Juilliard String Quartet
Kennedy Center Terrace Theater
Wed Feb 6
7:30PM
Alvin Ailey American Dance Theater
Kennedy Center Opera House
Wed Feb 6
8:00PM
The Music Man
Kennedy Center Eisenhower Theater
Thu Feb 7
7:00PM
National Symphony Orchestra: Gianandrea Noseda - Brahms, Schumann & Liszt
Kennedy Center Concert Hall
Thu Feb 7
7:30PM
Alvin Ailey American Dance Theater
Kennedy Center Opera House
Thu Feb 7
7:30PM
Adwela and The Uprising
Jammin Java
Thu Feb 7
8:00PM
The Music Man
Kennedy Center Eisenhower Theater
Thu Feb 7
8:00PM
Shear Madness
Kennedy Center Theatre Lab
Thu Feb 7
8:00PM
Martha Afework
The Fillmore Silver Spring
Fri Feb 8
7:30PM
Nellie McKay
Kennedy Center Terrace Theater
Fri Feb 8
7:30PM
Alvin Ailey American Dance Theater
Kennedy Center Opera House
Fri Feb 8
7:30PM
The Nighthawks
Jammin Java
Fri Feb 8
8:00PM
The Music Man
Kennedy Center Eisenhower Theater
Fri Feb 8
8:00PM
Ladysmith Black Mambazo
Music Center At Strathmore
Fri Feb 8
8:00PM
Shear Madness
Kennedy Center Theatre Lab
Fri Feb 8
8:00PM
Plaza Suite
Gaithersburg Arts Barn
Fri Feb 8
8:00PM
Go Go Gadjet
The Fillmore Silver Spring
Sat Feb 9
1:30PM
Alvin Ailey American Dance Theater
Kennedy Center Opera House
Sat Feb 9
2:00PM
The Music Man
Kennedy Center Eisenhower Theater
Sat Feb 9
6:00PM
Shear Madness
Kennedy Center Theatre Lab
Sat Feb 9
6:00PM
Big Daddy Weave
McLean Bible Church
Sat Feb 9
6:00PM
Eric Brace, Peter Cooper & Thomm Jutz Trio
Jammin Java
Sat Feb 9
7:00PM
Eaglemania - Tribute To The Eagles
Tally Ho Theater
Sat Feb 9
7:30PM
Wolf Trap Opera & Washington Concert Opera: Martin Le Vin Herb
The Barns At Wolf Trap
Sat Feb 9
7:30PM
Leon Fleisher
Kennedy Center Terrace Theater
Sat Feb 9
7:30PM
Alvin Ailey American Dance Theater
Kennedy Center Opera House
Sat Feb 9
8:00PM
Baltimore Symphony Orchestra: Markus Stenz - Mozart Symphony No. 40
Music Center At Strathmore
Sat Feb 9
8:00PM
The Music Man
Kennedy Center Eisenhower Theater
Sat Feb 9
8:00PM
National Symphony Orchestra: Gianandrea Noseda - Brahms, Schumann & Liszt
Kennedy Center Concert Hall
Sat Feb 9
8:00PM
Montgomery Gentry
The Fillmore Silver Spring
Sat Feb 9
8:00PM
Steel Magnolias - The Play
Merchant Hall At Hylton Performing Arts Center
Sat Feb 9
8:00PM
Plaza Suite
Gaithersburg Arts Barn
Sat Feb 9
9:00PM
Shear Madness
Kennedy Center Theatre Lab
Sat Feb 9
9:00PM
Wade Bowen
Gypsy Sally's
Sun Feb 10
12:00PM
Bach to Rock
Jammin Java
Sun Feb 10
1:30PM
Alvin Ailey American Dance Theater
Kennedy Center Opera House
Sun Feb 10
2:00PM
The Music Man
Kennedy Center Eisenhower Theater
Sun Feb 10
2:00PM
George Mason Patriots vs. La Salle Explorers
EagleBank Arena
Sun Feb 10
2:00PM
Plaza Suite
Gaithersburg Arts Barn
Sun Feb 10
3:00PM
Wolf Trap Opera & Washington Concert Opera: Martin Le Vin Herb
The Barns At Wolf Trap
Sun Feb 10
3:00PM
Shear Madness
Kennedy Center Theatre Lab
Sun Feb 10
7:00PM
Shear Madness
Kennedy Center Theatre Lab
Sun Feb 10
8:00PM
The Music Man
Kennedy Center Eisenhower Theater
Sun Feb 10
9:00PM
Open City
Comet Ping Pong
Mon Feb 11
7:00PM
The Music Man
Kennedy Center Eisenhower Theater
Mon Feb 11
7:30PM
This Is A Test
Jammin Java
Tue Feb 12
7:30PM
The Magician's Nephew
Jammin Java
Tue Feb 12
8:00PM
Shear Madness
Kennedy Center Theatre Lab
Wed Feb 13
7:00PM
George Mason Patriots vs. UMass Minutemen
EagleBank Arena
Wed Feb 13
7:30PM
NeoArctic
Kennedy Center Terrace Theater
Wed Feb 13
7:30PM
National Ballet of China: Raise the Red Lantern
Kennedy Center Opera House
Wed Feb 13
8:00PM
Royal Concertgebouw Orchestra
Kennedy Center Concert Hall
Wed Feb 13
8:00PM
David Bisbal
The Fillmore Silver Spring
Thu Feb 14
7:00PM
National Symphony Orchestra: Gianandrea Noseda - Berlioz's Romeo & Juliet
Kennedy Center Concert Hall
Thu Feb 14
7:00PM
George Mason Patriots vs. La Salle Explorers [WOMEN]
EagleBank Arena
Thu Feb 14
7:00PM
Mary Lou and the Drugstore Lovers & Fat Chance
Jammin Java
Thu Feb 14
7:30PM
NeoArctic
Kennedy Center Terrace Theater
Thu Feb 14
7:30PM
National Ballet of China: Raise the Red Lantern
Kennedy Center Opera House
Thu Feb 14
8:00PM
1964 The Tribute
The Barns At Wolf Trap
Thu Feb 14
8:00PM
Shear Madness
Kennedy Center Theatre Lab
Thu Feb 14
8:00PM
PJ Morton
Kennedy Center Eisenhower Theater
Thu Feb 14
8:00PM
Yung Gravy
The Fillmore Silver Spring
Fri Feb 15
7:00PM
Metric & Zoe
The Fillmore Silver Spring
Fri Feb 15
7:00PM
Nirvanna - A Tribute to Nirvana
Tally Ho Theater
Fri Feb 15
7:30PM
NeoArctic
Kennedy Center Terrace Theater
Fri Feb 15
7:30PM
Virginia National Ballet: Aladdin
Merchant Hall At Hylton Performing Arts Center
Fri Feb 15
7:30PM
National Ballet of China: Raise the Red Lantern
Kennedy Center Opera House
Fri Feb 15
8:00PM
1964 The Tribute
The Barns At Wolf Trap
Fri Feb 15
8:00PM
Gregory Porter
Music Center At Strathmore
Fri Feb 15
8:00PM
The Lightning Thief
Kennedy Center Eisenhower Theater
Fri Feb 15
8:00PM
Chuck Prophet
Jammin Java
Fri Feb 15
8:00PM
Plaza Suite
Gaithersburg Arts Barn
Sat Feb 16
11:00AM
The Lightning Thief
Kennedy Center Eisenhower Theater
Sat Feb 16
1:30PM
National Ballet of China: Raise the Red Lantern
Kennedy Center Opera House
Sat Feb 16
3:00PM
The Lightning Thief
Kennedy Center Eisenhower Theater
Sat Feb 16
4:00PM
She A Gem
Kennedy Center Family Theater
Sat Feb 16
6:30PM
Virginia National Ballet: Aladdin
Merchant Hall At Hylton Performing Arts Center
Sat Feb 16
7:00PM
Marsha Ambrosius
Tally Ho Theater
Sat Feb 16
7:30PM
NeoArctic
Kennedy Center Terrace Theater
Sat Feb 16
7:30PM
National Ballet of China: Raise the Red Lantern
Kennedy Center Opera House
Sat Feb 16
8:00PM
Baltimore Symphony Orchestra: Mario Venzago - Liszt Piano Concerto
Music Center At Strathmore
Sat Feb 16
8:00PM
National Symphony Orchestra: Gianandrea Noseda - Berlioz's Romeo & Juliet
Kennedy Center Concert Hall
Sat Feb 16
8:00PM
Masters of Hawaiian Music
The Barns At Wolf Trap
Sat Feb 16
8:00PM
The Lightning Thief
Kennedy Center Eisenhower Theater
Sat Feb 16
8:00PM
Plaza Suite
Gaithersburg Arts Barn
Sat Feb 16
8:00PM
Killer Deluxe
Jammin Java
Sat Feb 16
8:00PM
Valentines Love Jam: Tyrese, Ginuwine, Avant, 112 & Next
EagleBank Arena
Sun Feb 17
1:30PM
She A Gem
Kennedy Center Family Theater
Sun Feb 17
2:00PM
George Mason Patriots vs. Virginia Commonwealth Rams [WOMEN]
EagleBank Arena
Sun Feb 17
2:00PM
The Lightning Thief
Kennedy Center Eisenhower Theater
Sun Feb 17
2:00PM
Plaza Suite
Gaithersburg Arts Barn
Sun Feb 17
4:00PM
She A Gem
Kennedy Center Family Theater
Sun Feb 17
5:00PM
Shear Madness
Kennedy Center Theatre Lab
Sun Feb 17
7:30PM
Throwback Throwdown: Rare Essence, Trouble Funk & E.U.
The Fillmore Silver Spring
Sun Feb 17
8:00PM
Masters of Hawaiian Music
The Barns At Wolf Trap
Tue Feb 19
7:15PM
Switchfoot, Colony House & Tyson Motsenbocker
The Fillmore Silver Spring
Tue Feb 19
8:00PM
Dein Perry's Tap Dogs
Kennedy Center Eisenhower Theater
Tue Feb 19
8:00PM
Cherish The Ladies
The Barns At Wolf Trap
Tue Feb 19
8:00PM
Shear Madness
Kennedy Center Theatre Lab
Wed Feb 20
7:30PM
Aaron Carter
Jammin Java
Wed Feb 20
8:00PM
Dein Perry's Tap Dogs
Kennedy Center Eisenhower Theater
Wed Feb 20
8:00PM
Cherish The Ladies
The Barns At Wolf Trap
Thu Feb 21
8:00PM
Farruquito
Music Center At Strathmore
Thu Feb 21
8:00PM
Dein Perry's Tap Dogs
Kennedy Center Eisenhower Theater
Thu Feb 21
8:00PM
Shear Madness
Kennedy Center Theatre Lab
Thu Feb 21
8:00PM
Lowland Hum
Jammin Java
Thu Feb 21
8:00PM
Bobby Thompson's Traffic Tribute
Gypsy Sally's
Fri Feb 22
7:00PM
She A Gem
Kennedy Center Family Theater
Fri Feb 22
7:00PM
Trial By Fire - A Tribute to Journey
Tally Ho Theater
Fri Feb 22
7:30PM
Wu Han
The Barns At Wolf Trap
Fri Feb 22
8:00PM
Dein Perry's Tap Dogs
Kennedy Center Eisenhower Theater
Fri Feb 22
8:00PM
Cirque Mechanics
George Mason Center For The Arts - Concert Hall
Fri Feb 22
8:00PM
Shear Madness
Kennedy Center Theatre Lab
Fri Feb 22
8:00PM
Plaza Suite
Gaithersburg Arts Barn
Fri Feb 22
8:15PM
Baltimore Symphony Orchestra: Nicholas Hersh - Elgar Cello Concerto
Music Center At Strathmore
Fri Feb 22
9:00PM
Reese Waters
Kennedy Center Terrace Gallery
Sat Feb 23
2:00PM
Dein Perry's Tap Dogs
Kennedy Center Eisenhower Theater
Sat Feb 23
4:00PM
George Mason Patriots vs. Duquesne Dukes
EagleBank Arena
Sat Feb 23
4:00PM
She A Gem
Kennedy Center Family Theater
Sat Feb 23
6:00PM
Shear Madness
Kennedy Center Theatre Lab
Sat Feb 23
7:00PM
She A Gem
Kennedy Center Family Theater
Sat Feb 23
7:00PM
Freelance
Kennedy Center Terrace Gallery
Sat Feb 23
8:00PM
National Philharmonic: Piotr Gajewski - The Debut
Music Center At Strathmore
Sat Feb 23
8:00PM
Dein Perry's Tap Dogs
Kennedy Center Eisenhower Theater
Sat Feb 23
8:00PM
Travis Greene & Mosaic MSC
The Fillmore Silver Spring
Sat Feb 23
8:00PM
Keller Williams
Tally Ho Theater
Sat Feb 23
8:00PM
Plaza Suite
Gaithersburg Arts Barn
Sat Feb 23
8:30PM
Better Off Dead - A Tribute to The Grateful Dead
Gypsy Sally's
Sat Feb 23
9:00PM
Shear Madness
Kennedy Center Theatre Lab
Sat Feb 23
9:00PM
Freelance
Kennedy Center Terrace Gallery
Sun Feb 24
1:30PM
She A Gem
Kennedy Center Family Theater
Sun Feb 24
2:00PM
Dein Perry's Tap Dogs
Kennedy Center Eisenhower Theater
Sun Feb 24
2:00PM
National Symphony Orchestra Family Concert: Let's Go To The Moon!
Kennedy Center Concert Hall
Sun Feb 24
2:00PM
George Mason Patriots vs. Dayton Flyers [WOMEN]
EagleBank Arena
Sun Feb 24
2:00PM
Plaza Suite
Gaithersburg Arts Barn
Sun Feb 24
3:00PM
Baltimore Symphony Orchestra: Nicholas Hersh - Elgar Cello Concerto
Music Center At Strathmore
Sun Feb 24
3:00PM
Shear Madness
Kennedy Center Theatre Lab
Sun Feb 24
4:00PM
National Symphony Orchestra Family Concert: Let's Go To The Moon!
Kennedy Center Concert Hall
Sun Feb 24
4:00PM
She A Gem
Kennedy Center Family Theater
Sun Feb 24
7:00PM
Shear Madness
Kennedy Center Theatre Lab
Sun Feb 24
8:00PM
Flogging Molly & Lucero
The Fillmore Silver Spring
Mon Feb 25
8:00PM
Tyler Hilton
Jammin Java
Mon Feb 25
9:00PM
Jennifer Vanilla
Comet Ping Pong
Tue Feb 26
8:00PM
George Mason Wind Symphony & Symphonic Band
George Mason Center For The Arts - Concert Hall
Wed Feb 27
4:00PM
George Mason Patriots vs. St. Joseph's Hawks [WOMEN]
EagleBank Arena
Wed Feb 27
7:00PM
George Mason Patriots vs. Richmond Spiders
EagleBank Arena
Wed Feb 27
8:00PM
The Washington Ballet: The Sleeping Beauty
Kennedy Center Eisenhower Theater
Thu Feb 28
7:00PM
Guided Rehearsal: Eugene Onegin
Kennedy Center Opera House
Thu Feb 28
7:00PM
National Symphony Orchestra: Lionel Bringuier - Shaham and Mozart
Kennedy Center Concert Hall
Thu Feb 28
7:30PM
Phil Wickham
McLean Bible Church
Thu Feb 28
8:00PM
Baltimore Symphony Orchestra: Jack Everly - Christina Bianco: Woman of a Thousand Voices
Music Center At Strathmore
Thu Feb 28
8:00PM
The Washington Ballet: The Sleeping Beauty
Kennedy Center Eisenhower Theater
Thu Feb 28
8:00PM
Shear Madness
Kennedy Center Theatre Lab
Thu Feb 28
8:00PM
Wiz Khalifa
The Fillmore Silver Spring
Thu Feb 28
8:30PM
Grateful Shred
Gypsy Sally's
Thu Feb 28
9:00PM
The Cowboys
Comet Ping Pong
Fri Mar 1
11:30AM
National Symphony Orchestra: Lionel Bringuier - Shaham and Mozart
Kennedy Center Concert Hall
Fri Mar 1
7:00PM
TobyMac
EagleBank Arena
Fri Mar 1
8:00PM
The Washington Ballet: The Sleeping Beauty
Kennedy Center Eisenhower Theater
Fri Mar 1
8:00PM
Rosanne Cash
Music Center At Strathmore
Fri Mar 1
8:00PM
Jonathan Van Ness
Kennedy Center Concert Hall
Fri Mar 1
8:00PM
Julian Bliss Septet
Merchant Hall At Hylton Performing Arts Center
Fri Mar 1
8:00PM
Shear Madness
Kennedy Center Theatre Lab
Fri Mar 1
8:00PM
Quinn XCII
The Fillmore Silver Spring
Sat Mar 2
2:00PM
The Washington Ballet: The Sleeping Beauty
Kennedy Center Eisenhower Theater
Sat Mar 2
6:00PM
Shear Madness
Kennedy Center Theatre Lab
Sat Mar 2
7:00PM
TobyMac
EagleBank Arena
Sat Mar 2
7:00PM
Sister Hazel
Tally Ho Theater
Sat Mar 2
8:00PM
Rain - A Tribute to The Beatles
Music Center At Strathmore
Sat Mar 2
8:00PM
National Symphony Orchestra: Lionel Bringuier - Shaham and Mozart
Kennedy Center Concert Hall
Sat Mar 2
8:00PM
The Washington Ballet: The Sleeping Beauty
Kennedy Center Eisenhower Theater
Sat Mar 2
8:00PM
Big100 Throwback Bash: No Quarter - Tribute To Led Zeppelin
The Fillmore Silver Spring
Sat Mar 2
8:30PM
Kung Fu
Gypsy Sally's
Sat Mar 2
9:00PM
Shear Madness
Kennedy Center Theatre Lab
Sun Mar 3
2:00PM
The Washington Ballet: The Sleeping Beauty
Kennedy Center Eisenhower Theater
Sun Mar 3
2:00PM
American Girl Live
Music Center At Strathmore
Sun Mar 3
3:00PM
Shear Madness
Kennedy Center Theatre Lab
Sun Mar 3
5:00PM
WWE: Live
EagleBank Arena
Sun Mar 3
6:30PM
American Girl Live
Music Center At Strathmore
Sun Mar 3
7:00PM
The Washington Ballet: The Sleeping Beauty
Kennedy Center Eisenhower Theater
Sun Mar 3
7:00PM
Rebecca Loebe
Jammin Java
Sun Mar 3
8:00PM
Jacquees
The Fillmore Silver Spring
Mon Mar 4
7:30PM
Nobigdyl
Jammin Java
Mon Mar 4
8:00PM
Shear Madness
Kennedy Center Theatre Lab
Tue Mar 5
5:00PM
Shear Madness
Kennedy Center Theatre Lab
Tue Mar 5
7:30PM
Fortas Chamber Music: Shai Wosner & Orion Weiss
Kennedy Center Terrace Theater
Tue Mar 5
7:30PM
George Mason Patriots vs. Virginia Commonwealth Rams
EagleBank Arena
Tue Mar 5
8:00PM
A Boogie Wit da Hoodie
The Fillmore Silver Spring
Wed Mar 6
5:00PM
Shear Madness
Kennedy Center Theatre Lab
Wed Mar 6
7:30PM
Steven Isserlis
Kennedy Center Terrace Theater
Wed Mar 6
8:00PM
Tony MacAlpine
Jammin Java
Thu Mar 7
5:00PM
Shear Madness
Kennedy Center Theatre Lab
Thu Mar 7
7:00PM
National Symphony Orchestra: Christoph Eschenbach - Haydn & Bruckner
Kennedy Center Concert Hall
Thu Mar 7
7:00PM
Saliva
Tally Ho Theater
Thu Mar 7
7:30PM
Alice Phoebe Lou
Jammin Java
Fri Mar 8
7:00PM
Guided Rehearsal: Faust
Kennedy Center Opera House
Fri Mar 8
7:00PM
NEA Jazz Master: Dianne Reeves
Kennedy Center Family Theater
Fri Mar 8
7:30PM
The Montrose Trio
The Barns At Wolf Trap
Fri Mar 8
7:30PM
Cypress Hill & Hollywood Undead
The Fillmore Silver Spring
Fri Mar 8
8:00PM
Shear Madness
Kennedy Center Theatre Lab
Fri Mar 8
8:00PM
Heathers - The Musical
Gaithersburg Arts Barn
Fri Mar 8
9:00PM
NEA Jazz Master: Dianne Reeves
Kennedy Center Family Theater
Sat Mar 9
6:00PM
Shear Madness
Kennedy Center Theatre Lab
Sat Mar 9
6:30PM
The Kennedys
Jammin Java
Sat Mar 9
7:00PM
Washington National Opera: Eugene Onegin
Kennedy Center Opera House
Sat Mar 9
7:00PM
NEA Jazz Master: Dianne Reeves
Kennedy Center Family Theater
Sat Mar 9
7:00PM
Peoples Blues of Richmond
Tally Ho Theater
Sat Mar 9
8:00PM
Baltimore Symphony Orchestra: Marin Alsop - Scheherazade
Music Center At Strathmore
Sat Mar 9
8:00PM
National Symphony Orchestra: Christoph Eschenbach - Haydn & Bruckner
Kennedy Center Concert Hall
Sat Mar 9
8:00PM
Whiskey Myers
The Fillmore Silver Spring
Sat Mar 9
8:00PM
Heathers - The Musical
Gaithersburg Arts Barn
Sat Mar 9
9:00PM
Shear Madness
Kennedy Center Theatre Lab
Sat Mar 9
9:00PM
NEA Jazz Master: Dianne Reeves
Kennedy Center Family Theater
Sun Mar 10
2:00PM
Heathers - The Musical
Gaithersburg Arts Barn
Sun Mar 10
3:00PM
National Philharmonic: Piotr Gajewski - Sunsday Serenades
Music Center At Strathmore
Sun Mar 10
3:00PM
Shear Madness
Kennedy Center Theatre Lab
Mon Mar 11
8:00PM
Shear Madness
Kennedy Center Theatre Lab
Tue Mar 12
5:00PM
Shear Madness
Kennedy Center Theatre Lab
Tue Mar 12
7:30PM
Fortas Chamber Music Concerts: Takacs Quartet & Garrick Ohlsson
Kennedy Center Terrace Theater
Tue Mar 12
7:30PM
Shen Yun Performing Arts
George Mason Center For The Arts - Concert Hall
Wed Mar 13
6:30PM
Nothing More
The Fillmore Silver Spring
Wed Mar 13
7:30PM
Shen Yun Performing Arts
George Mason Center For The Arts - Concert Hall
Wed Mar 13
8:00PM
Habib Koite & Bassekou Kouyate
The Barns At Wolf Trap
Thu Mar 14
2:00PM
Shen Yun Performing Arts
George Mason Center For The Arts - Concert Hall
Thu Mar 14
7:00PM
National Symphony Orchestra: Ton Koopman - Baroque and Beyond
Kennedy Center Concert Hall
Thu Mar 14
7:30PM
Sir James Galway
Kennedy Center Terrace Theater
Thu Mar 14
7:30PM
World Stages: The Last Supper
Kennedy Center Family Theater
Thu Mar 14
8:00PM
Baltimore Symphony Orchestra: Marin Alsop - Appalachian Spring
Music Center At Strathmore
Thu Mar 14
8:00PM
Habib Koite & Bassekou Kouyate
The Barns At Wolf Trap
Thu Mar 14
8:00PM
Oscar D'Leon, Guaco, La Melodia & Annybell
The Fillmore Silver Spring
Fri Mar 15
TBA
White Ford Bronco - 2 Day Pass
Gypsy Sally's
Fri Mar 15
11:30AM
National Symphony Orchestra: Ton Koopman - Baroque and Beyond
Kennedy Center Concert Hall
Fri Mar 15
7:00PM
Vertical Worship
Jammin Java
Fri Mar 15
7:30PM
The Watsons Go to Birmingham 1963
Kennedy Center Eisenhower Theater
Fri Mar 15
7:30PM
World Stages: The Last Supper
Kennedy Center Family Theater
Fri Mar 15
8:00PM
Ella Mai
The Fillmore Silver Spring
Fri Mar 15
8:00PM
Heathers - The Musical
Gaithersburg Arts Barn
Fri Mar 15
8:00PM
The Millennium Tour: B2K, Mario & Pretty Ricky
EagleBank Arena
Sat Mar 16
2:00PM
The Watsons Go to Birmingham 1963
Kennedy Center Eisenhower Theater
Sat Mar 16
2:00PM
World Stages: The Last Supper
Kennedy Center Family Theater
Sat Mar 16
7:00PM
Washington National Opera: Faust
Kennedy Center Opera House
Sat Mar 16
7:00PM
Sponge
Tally Ho Theater
Sat Mar 16
7:30PM
The Watsons Go to Birmingham 1963
Kennedy Center Eisenhower Theater
Sat Mar 16
7:30PM
World Stages: The Last Supper
Kennedy Center Family Theater
Sat Mar 16
8:00PM
National Symphony Orchestra: Ton Koopman - Baroque and Beyond
Kennedy Center Concert Hall
Sat Mar 16
8:00PM
The Seamus Egan Project
The Barns At Wolf Trap
Sat Mar 16
8:00PM
Gabriel Iglesias
EagleBank Arena
Sat Mar 16
8:00PM
The Interrupters
The Fillmore Silver Spring
Sat Mar 16
8:00PM
Heathers - The Musical
Gaithersburg Arts Barn
Sat Mar 16
9:00PM
White Ford Bronco
Gypsy Sally's
Sun Mar 17
1:00PM
The Watsons Go to Birmingham 1963
Kennedy Center Eisenhower Theater
Sun Mar 17
2:00PM
Washington National Opera: Eugene Onegin
Kennedy Center Opera House
Sun Mar 17
2:00PM
Heathers - The Musical
Gaithersburg Arts Barn
Sun Mar 17
3:00PM
Washington Chorus: St. Patrick's Day Celebration
Kennedy Center Concert Hall
Sun Mar 17
3:00PM
Shear Madness
Kennedy Center Theatre Lab
Sun Mar 17
3:30PM
The Watsons Go to Birmingham 1963
Kennedy Center Eisenhower Theater
Sun Mar 17
9:00PM
Princess - Band
Comet Ping Pong
Mon Mar 18
7:00PM
Washington National Opera: Faust
Kennedy Center Opera House
Mon Mar 18
8:00PM
Shear Madness
Kennedy Center Theatre Lab
Tue Mar 19
8:00PM
Shear Madness
Kennedy Center Theatre Lab
Wed Mar 20
5:00PM
Shear Madness
Kennedy Center Theatre Lab
Wed Mar 20
7:30PM
Washington National Opera: Eugene Onegin
Kennedy Center Opera House
Wed Mar 20
8:00PM
The Second City
The Barns At Wolf Trap
Thu Mar 21
5:00PM
Shear Madness
Kennedy Center Theatre Lab
Thu Mar 21
7:30PM
Fortas Chamber Music: Benjamin Beilman In Recital
Kennedy Center Terrace Theater
Thu Mar 21
7:30PM
The Watsons Go to Birmingham 1963
Kennedy Center Eisenhower Theater
Thu Mar 21
8:00PM
Monterey Jazz Festival
Music Center At Strathmore
Thu Mar 21
8:00PM
Brian Regan
Kennedy Center Concert Hall
Thu Mar 21
8:00PM
The Second City
The Barns At Wolf Trap
Thu Mar 21
8:00PM
Shear Madness
Kennedy Center Theatre Lab
Thu Mar 21
8:00PM
Walker Hayes
The Fillmore Silver Spring



If You Need 2018 World Football Championship Tickets Please See The Listings Above. Each Line Represents A Different Date Which All Together Make Up All The World Football Championship 2018 Dates. To Start Searching For World Football Championship 2018 Tickets Please Click The View Tickets Button On The Specific Date That You Wish To See The Event. It Will Then Take You To The Inventory List Of Tickets Instead Of The World Football Championship Schedule 2018 Dates That You Were Seeing Before You Clicked The Button. You Can Then Use The Venue Map Along With The Ability To Sort By Price, Section, Row, And Quantity To Help You Determine What 2018 World Football Championship Tickets You Want To Buy Since You Have Already Seen The 2018 World Football Championship Schedule And Used That To Select The 2018 World Football Championship Dates You Are Interested In. Then All You Have To Do Is Follow The Easy Steps By Filling Out Our Order Form And The Hit Submit And Your Order Will Be Securely And Quickly Processed Using Our Secure Online Ordering Process.
100% Buyer Guarantee

Customer Reviews
Wonderful Service!
Thank you for the great experience. We truly enjoyed the show. Thank you for making it all happen.
Will use again...
Great customer service + excellant prcing = very happy customer!