Event & Show Tickets
Pro Sport Tickets
College Sport Tickets
Helpful Pages
Secure Online Shopping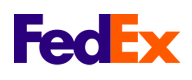 Navy Baseball Tickets

EVENTS NEAR - Ashburn, VA
Date
Event
Venue
Wed Dec 12
7:30PM
Miss Saigon
Kennedy Center Opera House
Wed Dec 12
8:00PM
The Second City: Love, Factually
Kennedy Center Theatre Lab
Thu Dec 13
7:30PM
Miss Saigon
Kennedy Center Opera House
Thu Dec 13
7:30PM
Manassas Ballet: The Nutcracker
Merchant Hall At Hylton Performing Arts Center
Thu Dec 13
8:00PM
Baltimore Symphony Orchestra: Nicholas Hersh - Cirque Nutcracker
Music Center At Strathmore
Thu Dec 13
8:00PM
Oddisee & Evidence
Kennedy Center Eisenhower Theater
Thu Dec 13
8:00PM
Bomba Estereo
The Fillmore Silver Spring
Thu Dec 13
8:00PM
The Second City: Love, Factually
Kennedy Center Theatre Lab
Thu Dec 13
8:00PM
I See Stars
Jammin Java
Fri Dec 14
7:30PM
Miss Saigon
Kennedy Center Opera House
Fri Dec 14
7:30PM
Washington National Opera: The Lion, The Unicorn and Me
Kennedy Center Terrace Theater
Fri Dec 14
7:30PM
An Invitation to Christmas
Richard J. Ernst Theatre
Fri Dec 14
7:30PM
Manassas Ballet: The Nutcracker
Merchant Hall At Hylton Performing Arts Center
Fri Dec 14
8:00PM
National Symphony Orchestra Pops: Under The Mistletoe With Ashley Brown
Kennedy Center Concert Hall
Fri Dec 14
8:00PM
Jazz at Lincoln Center Orchestra: Wynton Marsalis
Music Center At Strathmore
Fri Dec 14
8:00PM
Puddles Pity Party
Kennedy Center Eisenhower Theater
Fri Dec 14
8:00PM
The Second City: Love, Factually
Kennedy Center Theatre Lab
Fri Dec 14
8:00PM
Tory Lanez
The Fillmore Silver Spring
Fri Dec 14
8:30PM
Neville Jacobs
Gypsy Sally's
Sat Dec 15
11:00AM
How To Catch A Star
Kennedy Center Family Theater
Sat Dec 15
12:00PM
An Invitation to Christmas
Richard J. Ernst Theatre
Sat Dec 15
1:30PM
Miss Saigon
Kennedy Center Opera House
Sat Dec 15
1:30PM
How To Catch A Star
Kennedy Center Family Theater
Sat Dec 15
2:00PM
National Symphony Orchestra Pops: Under The Mistletoe With Ashley Brown
Kennedy Center Concert Hall
Sat Dec 15
2:00PM
Washington National Opera: The Lion, The Unicorn and Me
Kennedy Center Terrace Theater
Sat Dec 15
3:00PM
The Second City: Love, Factually
Kennedy Center Theatre Lab
Sat Dec 15
3:00PM
Manassas Ballet: The Nutcracker
Merchant Hall At Hylton Performing Arts Center
Sat Dec 15
4:00PM
An Invitation to Christmas
Richard J. Ernst Theatre
Sat Dec 15
5:00PM
How To Catch A Star
Kennedy Center Family Theater
Sat Dec 15
7:30PM
Miss Saigon
Kennedy Center Opera House
Sat Dec 15
7:30PM
Washington National Opera: The Lion, The Unicorn and Me
Kennedy Center Terrace Theater
Sat Dec 15
7:30PM
An Invitation to Christmas
Richard J. Ernst Theatre
Sat Dec 15
7:30PM
Manassas Ballet: The Nutcracker
Merchant Hall At Hylton Performing Arts Center
Sat Dec 15
8:00PM
National Symphony Orchestra Pops: Under The Mistletoe With Ashley Brown
Kennedy Center Concert Hall
Sat Dec 15
8:00PM
Jazz at Lincoln Center Orchestra: Wynton Marsalis
Music Center At Strathmore
Sat Dec 15
8:00PM
Turnpike Troubadours
The Fillmore Silver Spring
Sat Dec 15
8:00PM
Canadian Brass
George Mason Center For The Arts - Concert Hall
Sat Dec 15
8:00PM
The Second City: Love, Factually
Kennedy Center Theatre Lab
Sun Dec 16
12:00PM
An Invitation to Christmas
Richard J. Ernst Theatre
Sun Dec 16
1:00PM
Choral Arts Society of Washington: Songs of The Season - Christmas With Choral Arts
Kennedy Center Concert Hall
Sun Dec 16
1:30PM
Miss Saigon
Kennedy Center Opera House
Sun Dec 16
1:30PM
How To Catch A Star
Kennedy Center Family Theater
Sun Dec 16
2:00PM
Washington National Opera: The Lion, The Unicorn and Me
Kennedy Center Terrace Theater
Sun Dec 16
3:00PM
The Second City: Love, Factually
Kennedy Center Theatre Lab
Sun Dec 16
4:00PM
How To Catch A Star
Kennedy Center Family Theater
Sun Dec 16
4:00PM
Fairfax Symphony Orchestra: The Nutcracker
George Mason Center For The Arts - Concert Hall
Sun Dec 16
4:00PM
Washington Chorus: A Candlelight Christmas
Kennedy Center Concert Hall
Sun Dec 16
4:00PM
An Invitation to Christmas
Richard J. Ernst Theatre
Sun Dec 16
7:00PM
Moscow Ballet's Great Russian Nutcracker
Music Center At Strathmore
Sun Dec 16
7:30PM
Miss Saigon
Kennedy Center Opera House
Sun Dec 16
7:30PM
Washington National Opera: The Lion, The Unicorn and Me
Kennedy Center Terrace Theater
Sun Dec 16
8:00PM
Small Town Murder: Shut Up and Give Me Murder!!
The Fillmore Silver Spring
Sun Dec 16
8:00PM
The Second City: Love, Factually
Kennedy Center Theatre Lab
Mon Dec 17
7:00PM
Choral Arts Society of Washington: Songs of The Season - Christmas With Choral Arts
Kennedy Center Concert Hall
Mon Dec 17
8:00PM
Moscow Ballet's Great Russian Nutcracker
Music Center At Strathmore
Tue Dec 18
7:30PM
Miss Saigon
Kennedy Center Opera House
Tue Dec 18
7:30PM
Manassas Ballet: The Nutcracker
Merchant Hall At Hylton Performing Arts Center
Tue Dec 18
8:00PM
The Play That Goes Wrong
Kennedy Center Eisenhower Theater
Tue Dec 18
8:00PM
The Hip Hop Nutcracker
Music Center At Strathmore
Tue Dec 18
8:00PM
The Second City: Love, Factually
Kennedy Center Theatre Lab
Wed Dec 19
3:00PM
The Second City: Love, Factually
Kennedy Center Theatre Lab
Wed Dec 19
7:30PM
Miss Saigon
Kennedy Center Opera House
Wed Dec 19
7:30PM
Angel Blue
Kennedy Center Terrace Theater
Wed Dec 19
7:30PM
Manassas Ballet: The Nutcracker
Merchant Hall At Hylton Performing Arts Center
Wed Dec 19
7:30PM
Secondhand Serenade
Jammin Java
Wed Dec 19
8:00PM
The Play That Goes Wrong
Kennedy Center Eisenhower Theater
Thu Dec 20
7:00PM
National Symphony Orchestra: Nicholas McGegan - Handel's Messiah
Kennedy Center Concert Hall
Thu Dec 20
7:00PM
Edwin McCain
Tally Ho Theater
Thu Dec 20
7:30PM
Miss Saigon
Kennedy Center Opera House
Thu Dec 20
7:30PM
Chris Pureka
Jammin Java
Thu Dec 20
7:30PM
Manassas Ballet: The Nutcracker
Merchant Hall At Hylton Performing Arts Center
Thu Dec 20
8:00PM
The Play That Goes Wrong
Kennedy Center Eisenhower Theater
Thu Dec 20
8:00PM
The Second City: Love, Factually
Kennedy Center Theatre Lab
Thu Dec 20
8:00PM
CupcakKe
The Fillmore Silver Spring
Thu Dec 20
8:30PM
Organ Freeman
Gypsy Sally's
Fri Dec 21
3:00PM
Manassas Ballet: The Nutcracker
Merchant Hall At Hylton Performing Arts Center
Fri Dec 21
4:00PM
Moscow Ballet's Great Russian Nutcracker
George Mason Center For The Arts - Concert Hall
Fri Dec 21
7:00PM
George Mason Patriots vs. Navy Midshipmen
EagleBank Arena
Fri Dec 21
7:30PM
Miss Saigon
Kennedy Center Opera House
Fri Dec 21
7:30PM
Manassas Ballet: The Nutcracker
Merchant Hall At Hylton Performing Arts Center
Fri Dec 21
7:30PM
Todd Wright, Anthony Fiacco & Luke Brindley
Jammin Java
Fri Dec 21
8:00PM
Moscow Ballet's Great Russian Nutcracker
George Mason Center For The Arts - Concert Hall
Fri Dec 21
8:00PM
The Play That Goes Wrong
Kennedy Center Eisenhower Theater
Fri Dec 21
8:00PM
National Symphony Orchestra: Handel's Messiah
Kennedy Center Concert Hall
Fri Dec 21
8:00PM
The Second City: Love, Factually
Kennedy Center Theatre Lab
Fri Dec 21
8:00PM
Better Off Dead
Gypsy Sally's
Sat Dec 22
1:30PM
Miss Saigon
Kennedy Center Opera House
Sat Dec 22
2:00PM
The Play That Goes Wrong
Kennedy Center Eisenhower Theater
Sat Dec 22
2:00PM
Washington Chorus: A Candlelight Christmas
Kennedy Center Concert Hall
Sat Dec 22
3:00PM
The Second City: Love, Factually
Kennedy Center Theatre Lab
Sat Dec 22
3:00PM
Manassas Ballet: The Nutcracker
Merchant Hall At Hylton Performing Arts Center
Sat Dec 22
7:30PM
Miss Saigon
Kennedy Center Opera House
Sat Dec 22
7:30PM
Manassas Ballet: The Nutcracker
Merchant Hall At Hylton Performing Arts Center
Sat Dec 22
8:00PM
National Philharmonic: Star Engebretson - Handel's Messiah
Music Center At Strathmore
Sat Dec 22
8:00PM
The Play That Goes Wrong
Kennedy Center Eisenhower Theater
Sat Dec 22
8:00PM
National Symphony Orchestra: Handel's Messiah
Kennedy Center Concert Hall
Sat Dec 22
8:00PM
The Second City: Love, Factually
Kennedy Center Theatre Lab
Sat Dec 22
8:30PM
Sophistafunk & Exmag
Gypsy Sally's
Sat Dec 22
8:30PM
Anuel AA
EagleBank Arena
Sun Dec 23
1:00PM
National Symphony Orchestra: Nicholas McGegan - Handel's Messiah
Kennedy Center Concert Hall
Sun Dec 23
1:00PM
The Mini-Clauster Family Holiday Happy Hour
Jammin Java
Sun Dec 23
1:30PM
Miss Saigon
Kennedy Center Opera House
Sun Dec 23
2:00PM
The Play That Goes Wrong
Kennedy Center Eisenhower Theater
Sun Dec 23
3:00PM
National Philharmonic: Star Engebretson - Handel's Messiah
Music Center At Strathmore
Sun Dec 23
3:00PM
The Second City: Love, Factually
Kennedy Center Theatre Lab
Sun Dec 23
3:00PM
Manassas Ballet: The Nutcracker
Merchant Hall At Hylton Performing Arts Center
Sun Dec 23
7:30PM
Miss Saigon
Kennedy Center Opera House
Sun Dec 23
8:00PM
The Play That Goes Wrong
Kennedy Center Eisenhower Theater
Sun Dec 23
8:00PM
The Second City: Love, Factually
Kennedy Center Theatre Lab
Mon Dec 24
11:00AM
Choral Arts Society of Washington: A Family Christmas
Kennedy Center Concert Hall
Mon Dec 24
2:00PM
Choral Arts Society of Washington: Songs of The Season - Christmas With Choral Arts
Kennedy Center Concert Hall
Wed Dec 26
11:00AM
National Symphony Orchestra: Oran Etkin - Timbalooloo Live
Kennedy Center Family Theater
Wed Dec 26
1:30PM
Miss Saigon
Kennedy Center Opera House
Wed Dec 26
1:30PM
National Symphony Orchestra: Oran Etkin - Timbalooloo Live
Kennedy Center Family Theater
Wed Dec 26
2:00PM
The Play That Goes Wrong
Kennedy Center Eisenhower Theater
Wed Dec 26
7:30PM
Miss Saigon
Kennedy Center Opera House
Wed Dec 26
7:30PM
Billy Price Band
Jammin Java
Wed Dec 26
8:00PM
The Play That Goes Wrong
Kennedy Center Eisenhower Theater
Wed Dec 26
8:00PM
The Second City: Love, Factually
Kennedy Center Theatre Lab
Thu Dec 27
11:00AM
National Symphony Orchestra: Oran Etkin - Timbalooloo Live
Kennedy Center Family Theater
Thu Dec 27
1:30PM
National Symphony Orchestra: Oran Etkin - Timbalooloo Live
Kennedy Center Family Theater
Thu Dec 27
7:30PM
Miss Saigon
Kennedy Center Opera House
Thu Dec 27
8:00PM
The Play That Goes Wrong
Kennedy Center Eisenhower Theater
Thu Dec 27
8:00PM
The Second City: Love, Factually
Kennedy Center Theatre Lab
Fri Dec 28
TBA
Broke Royals - 2 Day Pass
Jammin Java
Fri Dec 28
11:00AM
National Symphony Orchestra: Oran Etkin - Timbalooloo Live
Kennedy Center Family Theater
Fri Dec 28
1:30PM
National Symphony Orchestra: Oran Etkin - Timbalooloo Live
Kennedy Center Family Theater
Fri Dec 28
2:30PM
The Harlem Globetrotters
EagleBank Arena
Fri Dec 28
7:30PM
Miss Saigon
Kennedy Center Opera House
Fri Dec 28
7:30PM
The Harlem Globetrotters
EagleBank Arena
Fri Dec 28
8:00PM
The Play That Goes Wrong
Kennedy Center Eisenhower Theater
Fri Dec 28
8:00PM
The Second City: Love, Factually
Kennedy Center Theatre Lab
Fri Dec 28
8:00PM
The Roots
The Fillmore Silver Spring
Fri Dec 28
8:00PM
Broke Royals, Luke James Shaffer & Leffty
Jammin Java
Fri Dec 28
9:00PM
Everyone Orchestra
Gypsy Sally's
Sat Dec 29
11:00AM
National Symphony Orchestra: Oran Etkin - Timbalooloo Live
Kennedy Center Family Theater
Sat Dec 29
1:30PM
Miss Saigon
Kennedy Center Opera House
Sat Dec 29
1:30PM
National Symphony Orchestra: Oran Etkin - Timbalooloo Live
Kennedy Center Family Theater
Sat Dec 29
2:00PM
The Play That Goes Wrong
Kennedy Center Eisenhower Theater
Sat Dec 29
3:00PM
The Second City: Love, Factually
Kennedy Center Theatre Lab
Sat Dec 29
7:30PM
Miss Saigon
Kennedy Center Opera House
Sat Dec 29
8:00PM
The Play That Goes Wrong
Kennedy Center Eisenhower Theater
Sat Dec 29
8:00PM
The Second City: Love, Factually
Kennedy Center Theatre Lab
Sat Dec 29
8:00PM
Eclipse - A Tribute To Journey
The Fillmore Silver Spring
Sat Dec 29
8:00PM
Broke Royals
Jammin Java
Sun Dec 30
1:30PM
Miss Saigon
Kennedy Center Opera House
Sun Dec 30
1:30PM
National Symphony Orchestra: Oran Etkin - Timbalooloo Live
Kennedy Center Family Theater
Sun Dec 30
2:00PM
The Play That Goes Wrong
Kennedy Center Eisenhower Theater
Sun Dec 30
3:00PM
The Second City: Love, Factually
Kennedy Center Theatre Lab
Sun Dec 30
4:00PM
National Symphony Orchestra: Oran Etkin - Timbalooloo Live
Kennedy Center Family Theater
Sun Dec 30
7:30PM
Miss Saigon
Kennedy Center Opera House
Sun Dec 30
7:30PM
Have Mercy
Jammin Java
Sun Dec 30
8:00PM
The Play That Goes Wrong
Kennedy Center Eisenhower Theater
Sun Dec 30
8:00PM
The Second City: Love, Factually
Kennedy Center Theatre Lab
Sun Dec 30
8:00PM
Dave East
The Fillmore Silver Spring
Mon Dec 31
10:00AM
National Symphony Orchestra: Oran Etkin - Timbalooloo Live
Kennedy Center Family Theater
Mon Dec 31
7:00PM
Patti Austin
Kennedy Center Terrace Theater
Mon Dec 31
7:00PM
The Reagan Years
Tally Ho Theater
Mon Dec 31
7:30PM
Miss Saigon
Kennedy Center Opera House
Mon Dec 31
8:00PM
The Play That Goes Wrong
Kennedy Center Eisenhower Theater
Mon Dec 31
8:00PM
The Second City: Love, Factually
Kennedy Center Theatre Lab
Mon Dec 31
8:00PM
Back to The 90s New Years Eve Party
Jammin Java
Mon Dec 31
9:00PM
Patti Austin
Kennedy Center Terrace Theater
Mon Dec 31
10:00PM
R&B Only
The Fillmore Silver Spring
Tue Jan 1
8:00PM
Wale
The Fillmore Silver Spring
Wed Jan 2
6:00PM
Doyle
Jammin Java
Wed Jan 2
7:30PM
Miss Saigon
Kennedy Center Opera House
Wed Jan 2
8:00PM
The Play That Goes Wrong
Kennedy Center Eisenhower Theater
Thu Jan 3
7:30PM
Miss Saigon
Kennedy Center Opera House
Thu Jan 3
8:00PM
The Play That Goes Wrong
Kennedy Center Eisenhower Theater
Fri Jan 4
7:30PM
Miss Saigon
Kennedy Center Opera House
Fri Jan 4
8:00PM
The Play That Goes Wrong
Kennedy Center Eisenhower Theater
Fri Jan 4
8:00PM
Yung Bleu
The Fillmore Silver Spring
Fri Jan 4
8:00PM
Catch Me If You Can
Gaithersburg Arts Barn
Fri Jan 4
8:00PM
The Tone Rangers
Jammin Java
Sat Jan 5
1:30PM
Miss Saigon
Kennedy Center Opera House
Sat Jan 5
2:00PM
The Play That Goes Wrong
Kennedy Center Eisenhower Theater
Sat Jan 5
7:30PM
Miss Saigon
Kennedy Center Opera House
Sat Jan 5
8:00PM
Baltimore Symphony Orchestra: Peter Oundijan - Leon Fleisher's Birthday Celebration
Music Center At Strathmore
Sat Jan 5
8:00PM
The Play That Goes Wrong
Kennedy Center Eisenhower Theater
Sat Jan 5
8:00PM
Catch Me If You Can
Gaithersburg Arts Barn
Sat Jan 5
8:00PM
The Michael Clem Trio of Five
Jammin Java
Sat Jan 5
8:30PM
80's vs. 90's Dance Party: Biz Markie
The Fillmore Silver Spring
Sun Jan 6
1:30PM
Miss Saigon
Kennedy Center Opera House
Sun Jan 6
2:00PM
The Play That Goes Wrong
Kennedy Center Eisenhower Theater
Sun Jan 6
2:00PM
Catch Me If You Can
Gaithersburg Arts Barn
Sun Jan 6
4:00PM
George Mason Patriots vs. St. Bonaventure Bonnies
EagleBank Arena
Sun Jan 6
7:30PM
Miss Saigon
Kennedy Center Opera House
Sun Jan 6
8:00PM
The Play That Goes Wrong
Kennedy Center Eisenhower Theater
Tue Jan 8
7:30PM
Miss Saigon
Kennedy Center Opera House
Wed Jan 9
1:30PM
Miss Saigon
Kennedy Center Opera House
Wed Jan 9
7:00PM
George Mason Patriots vs. Davidson Wildcats
EagleBank Arena
Wed Jan 9
7:30PM
Miss Saigon
Kennedy Center Opera House
Thu Jan 10
7:30PM
Miss Saigon
Kennedy Center Opera House
Thu Jan 10
8:00PM
The Other Favorites
Jammin Java
Fri Jan 11
3:15PM
Baltimore Symphony Orchestra: Marin Alsop - Turangalila-Symphonie
Music Center At Strathmore
Fri Jan 11
7:00PM
Cartography
Kennedy Center Family Theater
Fri Jan 11
7:00PM
Ballyhoo!
Tally Ho Theater
Fri Jan 11
7:30PM
Miss Saigon
Kennedy Center Opera House
Fri Jan 11
7:30PM
Washington National Opera: Taking Up Serpents
Kennedy Center Terrace Theater
Fri Jan 11
7:30PM
Arnaud Sussmann, Paul Neubauer & David Finckel
The Barns At Wolf Trap
Fri Jan 11
8:00PM
Catch Me If You Can
Gaithersburg Arts Barn
Fri Jan 11
8:00PM
Caitlin Canty
Jammin Java
Fri Jan 11
8:30PM
Badfish
The Fillmore Silver Spring
Sat Jan 12
1:30PM
Miss Saigon
Kennedy Center Opera House
Sat Jan 12
1:30PM
Cartography
Kennedy Center Family Theater
Sat Jan 12
4:00PM
Cartography
Kennedy Center Family Theater
Sat Jan 12
7:00PM
Washington National Opera: Three New 20-Minute Operas
Kennedy Center Terrace Theater
Sat Jan 12
7:00PM
The Sundogs
Tally Ho Theater
Sat Jan 12
7:30PM
Miss Saigon
Kennedy Center Opera House
Sat Jan 12
8:00PM
Mitchell Tenpenny
The Fillmore Silver Spring
Sat Jan 12
8:00PM
Jenn Grinels
Jammin Java
Sat Jan 12
8:00PM
Catch Me If You Can
Gaithersburg Arts Barn
Sat Jan 12
9:00PM
Washington National Opera: Three New 20-Minute Operas
Kennedy Center Terrace Theater
Sun Jan 13
1:30PM
Miss Saigon
Kennedy Center Opera House
Sun Jan 13
1:30PM
Cartography
Kennedy Center Family Theater
Sun Jan 13
2:00PM
Washington National Opera: Taking Up Serpents
Kennedy Center Terrace Theater
Sun Jan 13
2:00PM
Catch Me If You Can
Gaithersburg Arts Barn
Sun Jan 13
3:00PM
Baltimore Symphony Orchestra: Marin Alsop - Turangalila-Symphonie
Music Center At Strathmore
Sun Jan 13
4:00PM
Cartography
Kennedy Center Family Theater
Tue Jan 15
7:30PM
Shen Yun Performing Arts
George Mason Center For The Arts - Concert Hall
Tue Jan 15
7:30PM
Matthew Bourne's Cinderella
Kennedy Center Opera House
Wed Jan 16
7:30PM
Matthew Bourne's Cinderella
Kennedy Center Opera House
Thu Jan 17
7:30PM
Shen Yun Performing Arts
George Mason Center For The Arts - Concert Hall
Thu Jan 17
7:30PM
Matthew Bourne's Cinderella
Kennedy Center Opera House
Thu Jan 17
7:30PM
The 9 Songwriters Series
Jammin Java
Thu Jan 17
8:00PM
John Oates
The Barns At Wolf Trap
Thu Jan 17
8:00PM
Ja Rule
The Fillmore Silver Spring
Fri Jan 18
1:30PM
Matthew Bourne's Cinderella
Kennedy Center Opera House
Fri Jan 18
7:00PM
Beatlemania Now
Tally Ho Theater
Fri Jan 18
7:30PM
Shen Yun Performing Arts
George Mason Center For The Arts - Concert Hall
Fri Jan 18
7:30PM
Matthew Bourne's Cinderella
Kennedy Center Opera House
Fri Jan 18
8:00PM
National Symphony Orchestra: Gianadrea Noseda & Renee Fleming - Schubert
Kennedy Center Concert Hall
Fri Jan 18
8:00PM
John Oates
The Barns At Wolf Trap
Fri Jan 18
8:00PM
Catch Me If You Can
Gaithersburg Arts Barn
Fri Jan 18
8:00PM
Parthenon Huxley
Jammin Java
Sat Jan 19
1:00PM
Bachapalooza
Jammin Java
Sat Jan 19
1:30PM
Matthew Bourne's Cinderella
Kennedy Center Opera House
Sat Jan 19
2:00PM
Shen Yun Performing Arts
George Mason Center For The Arts - Concert Hall
Sat Jan 19
7:00PM
George Mason Patriots vs. Fordham Rams
EagleBank Arena
Sat Jan 19
7:00PM
Wanted DOA - A Tribute to Bon Jovi
Tally Ho Theater
Sat Jan 19
7:30PM
Shen Yun Performing Arts
George Mason Center For The Arts - Concert Hall
Sat Jan 19
7:30PM
Matthew Bourne's Cinderella
Kennedy Center Opera House
Sat Jan 19
8:00PM
Baltimore Symphony Orchestra: Markus Stenz - Sibelius Violin Concerto
Music Center At Strathmore
Sat Jan 19
8:00PM
Evening of Indian Dance
The Barns At Wolf Trap
Sat Jan 19
8:00PM
Catch Me If You Can
Gaithersburg Arts Barn
Sat Jan 19
9:00PM
Dylan Scott
The Fillmore Silver Spring
Sun Jan 20
1:00PM
Shen Yun Performing Arts
George Mason Center For The Arts - Concert Hall
Sun Jan 20
1:30PM
Matthew Bourne's Cinderella
Kennedy Center Opera House
Sun Jan 20
2:00PM
Catch Me If You Can
Gaithersburg Arts Barn
Sun Jan 20
3:00PM
National Symphony Orchestra: Gianadrea Noseda & Renee Fleming - Schubert
Kennedy Center Concert Hall
Sun Jan 20
3:00PM
We Shall Overcome
Merchant Hall At Hylton Performing Arts Center
Mon Jan 21
7:00PM
Danny Burns
Jammin Java
Tue Jan 22
7:30PM
Tyrone Cotton
Jammin Java
Tue Jan 22
9:00PM
Dark Thoughts
Comet Ping Pong
Wed Jan 23
7:30PM
Chris Bullock
Jammin Java
Thu Jan 24
7:30PM
Liz Longley
Jammin Java
Thu Jan 24
8:00PM
Baltimore Symphony Orchestra: Jack Everly - Rodgers & Hammerstein
Music Center At Strathmore
Thu Jan 24
8:00PM
Scotty McCreery
The Fillmore Silver Spring
Thu Jan 24
9:00PM
Lala Lala
Comet Ping Pong
Fri Jan 25
7:30PM
Image China: Xuanzang's Pilgrimage
Kennedy Center Opera House
Fri Jan 25
8:00PM
National Symphony Orchestra Pops: An Evening With Brandy Norwood
Kennedy Center Concert Hall
Fri Jan 25
8:00PM
Momix
George Mason Center For The Arts - Concert Hall
Fri Jan 25
8:00PM
Linda Eder
The Barns At Wolf Trap
Fri Jan 25
8:00PM
Shoreline Mafia
The Fillmore Silver Spring
Fri Jan 25
8:00PM
Sarah Borges and the Broken Singles
Jammin Java
Fri Jan 25
9:00PM
Reese Waters
Kennedy Center Terrace Gallery
Sat Jan 26
11:00AM
National Symphony Orchestra for Young Audiences: Banda Magda
Kennedy Center Family Theater
Sat Jan 26
1:00PM
Bachapalooza
Jammin Java
Sat Jan 26
1:30PM
National Symphony Orchestra for Young Audiences: Banda Magda
Kennedy Center Family Theater
Sat Jan 26
1:30PM
Image China: Xuanzang's Pilgrimage
Kennedy Center Opera House
Sat Jan 26
7:00PM
George Mason Patriots vs. George Washington Colonials
EagleBank Arena
Sat Jan 26
7:00PM
Kokayi
Kennedy Center Terrace Gallery
Sat Jan 26
7:30PM
Image China: Xuanzang's Pilgrimage
Kennedy Center Opera House
Sat Jan 26
8:00PM
National Philharmonic: Piotr Gajewski - Infamous Brahms
Music Center At Strathmore
Sat Jan 26
8:00PM
National Symphony Orchestra Pops: An Evening With Brandy Norwood
Kennedy Center Concert Hall
Sat Jan 26
8:00PM
The Bumper Jacksons
The Barns At Wolf Trap
Sat Jan 26
8:30PM
Passafire
Gypsy Sally's
Sat Jan 26
9:00PM
Kokayi
Kennedy Center Terrace Gallery
Sun Jan 27
1:30PM
National Symphony Orchestra for Young Audiences: Banda Magda
Kennedy Center Family Theater
Sun Jan 27
1:30PM
Image China: Xuanzang's Pilgrimage
Kennedy Center Opera House
Sun Jan 27
3:00PM
National Philharmonic: Piotr Gajewski - Infamous Brahms
Music Center At Strathmore
Sun Jan 27
4:00PM
National Symphony Orchestra for Young Audiences: Banda Magda
Kennedy Center Family Theater
Sun Jan 27
7:00PM
Jackson Dean
Jammin Java
Mon Jan 28
7:00PM
Bring Me The Horizon
EagleBank Arena
Tue Jan 29
1:30PM
American Ballet Theatre: Open Working Rehearsal
Kennedy Center Opera House
Tue Jan 29
7:30PM
American Ballet Theatre: Harlequinade
Kennedy Center Opera House
Tue Jan 29
8:00PM
Shear Madness
Kennedy Center Theatre Lab
Tue Jan 29
8:00PM
Young Dolph
The Fillmore Silver Spring
Wed Jan 30
7:30PM
Fortas Chamber Music: Imani Winds
Kennedy Center Terrace Theater
Wed Jan 30
7:30PM
American Ballet Theatre: Harlequinade
Kennedy Center Opera House
Wed Jan 30
8:00PM
International Guitar Night
The Barns At Wolf Trap
Wed Jan 30
8:00PM
Shear Madness
Kennedy Center Theatre Lab
Thu Jan 31
7:00PM
National Symphony Orchestra: Gianandrea Noseda & Daniil Trifonov - Beethoven's Emperor
Kennedy Center Concert Hall
Thu Jan 31
7:30PM
American Ballet Theatre: Harlequinade
Kennedy Center Opera House
Thu Jan 31
8:00PM
Baltimore Symphony Orchestra: Marin Alsop - Respighi Pines of Rome
Music Center At Strathmore
Thu Jan 31
8:00PM
International Guitar Night
The Barns At Wolf Trap
Thu Jan 31
8:00PM
Shear Madness
Kennedy Center Theatre Lab
Fri Feb 1
6:00PM
Paw Patrol Live
EagleBank Arena
Fri Feb 1
7:00PM
Bassem Youssef
Kennedy Center Terrace Theater
Fri Feb 1
7:30PM
American Ballet Theatre: Harlequinade
Kennedy Center Opera House
Fri Feb 1
7:30PM
St. Lawrence String Quartet
The Barns At Wolf Trap
Fri Feb 1
8:00PM
National Symphony Orchestra: Gianandrea Noseda & Daniil Trifonov - Beethoven's Emperor
Kennedy Center Concert Hall
Fri Feb 1
8:00PM
Shear Madness
Kennedy Center Theatre Lab
Fri Feb 1
9:00PM
Bassem Youssef
Kennedy Center Terrace Theater
Sat Feb 2
10:00AM
Paw Patrol Live
EagleBank Arena
Sat Feb 2
1:30PM
American Ballet Theatre: Harlequinade
Kennedy Center Opera House
Sat Feb 2
2:00PM
Paw Patrol Live
EagleBank Arena
Sat Feb 2
3:00PM
The Dustbowl Revival & Hot Club of Cowtown
The Barns At Wolf Trap
Sat Feb 2
3:00PM
JAGMAC
Jammin Java
Sat Feb 2
6:00PM
Paw Patrol Live
EagleBank Arena
Sat Feb 2
6:00PM
Shear Madness
Kennedy Center Theatre Lab
Sat Feb 2
7:30PM
American Ballet Theatre: Harlequinade
Kennedy Center Opera House
Sat Feb 2
8:00PM
National Philharmonic: Brian Ganz & Magdalena Wor - Chopin: Recollections of Home
Music Center At Strathmore
Sat Feb 2
8:00PM
National Symphony Orchestra: Gianandrea Noseda & Daniil Trifonov - Beethoven's Emperor
Kennedy Center Concert Hall
Sat Feb 2
8:00PM
The Dustbowl Revival & Hot Club of Cowtown
The Barns At Wolf Trap
Sat Feb 2
8:00PM
Steven Wright
Kennedy Center Eisenhower Theater
Sat Feb 2
9:00PM
Shear Madness
Kennedy Center Theatre Lab
Sun Feb 3
10:00AM
Paw Patrol Live
EagleBank Arena
Sun Feb 3
1:30PM
American Ballet Theatre: Harlequinade
Kennedy Center Opera House
Sun Feb 3
2:00PM
Kennedy Center Chamber Players: Works of Hindemith, Respighi, Lutoslawski & Schubert
Kennedy Center Terrace Theater
Sun Feb 3
2:00PM
Paw Patrol Live
EagleBank Arena
Sun Feb 3
3:00PM
Shear Madness
Kennedy Center Theatre Lab
Sun Feb 3
7:00PM
Shear Madness
Kennedy Center Theatre Lab
Tue Feb 5
7:00PM
Alvin Ailey Dance Theater
Kennedy Center Opera House
Tue Feb 5
7:30PM
NAO
The Fillmore Silver Spring
Tue Feb 5
8:00PM
Shear Madness
Kennedy Center Theatre Lab
Wed Feb 6
7:30PM
Fortas Chamber Music: Juilliard String Quartet
Kennedy Center Terrace Theater
Wed Feb 6
7:30PM
Alvin Ailey Dance Theater
Kennedy Center Opera House
Wed Feb 6
8:00PM
The Music Man
Kennedy Center Eisenhower Theater
Thu Feb 7
7:00PM
National Symphony Orchestra: Gianandrea Noseda - Brahms, Schumann & Liszt
Kennedy Center Concert Hall
Thu Feb 7
7:30PM
Alvin Ailey American Dance Theater
Kennedy Center Opera House
Thu Feb 7
7:30PM
Adwela and The Uprising
Jammin Java
Thu Feb 7
8:00PM
The Music Man
Kennedy Center Eisenhower Theater
Thu Feb 7
8:00PM
Shear Madness
Kennedy Center Theatre Lab
Fri Feb 8
7:30PM
Nellie McKay
Kennedy Center Terrace Theater
Fri Feb 8
7:30PM
Alvin Ailey American Dance Theater
Kennedy Center Opera House
Fri Feb 8
7:30PM
The Nighthawks
Jammin Java
Fri Feb 8
8:00PM
The Music Man
Kennedy Center Eisenhower Theater
Fri Feb 8
8:00PM
Ladysmith Black Mambazo
Music Center At Strathmore
Fri Feb 8
8:00PM
Shear Madness
Kennedy Center Theatre Lab
Fri Feb 8
8:00PM
Plaza Suite
Gaithersburg Arts Barn
Sat Feb 9
1:30PM
Alvin Ailey American Dance Theater
Kennedy Center Opera House
Sat Feb 9
2:00PM
The Music Man
Kennedy Center Eisenhower Theater
Sat Feb 9
6:00PM
Shear Madness
Kennedy Center Theatre Lab
Sat Feb 9
6:00PM
Big Daddy Weave
McLean Bible Church
Sat Feb 9
6:00PM
Eric Brace, Peter Cooper & Thomm Jutz Trio
Jammin Java
Sat Feb 9
7:00PM
Eaglemania - Tribute To The Eagles
Tally Ho Theater
Sat Feb 9
7:30PM
Wolf Trap Opera & Washington Concert Opera: Martin Le Vin Herb
The Barns At Wolf Trap
Sat Feb 9
7:30PM
Alvin Ailey American Dance Theater
Kennedy Center Opera House
FindTicketsFast.com is your online source for all your Navy Baseball Tickets for any of the NCAA baseball games that take place the United States. We have one of the most up to date and comprehensive list of NCAA Navy Midshipmen Baseball tickets date bases on the internet. Our NCAA baseball tickets can be sorted by price, or section to help you find the exact Navy Baseball Tickets you are looking for and for any future NCAA baseball Games that you would want to attend.
If you have any questions about a specific NCAA Baseball date or you have questions about our Navy Baseball Tickets please call our customer service dept. for up to date information, and general information about your specific NCAA Navy Midshipmen Baseball tickets purchase. Our knowledgeable staff can assist you with your ticket purchase over the phone or with a few clicks of the mouse you can order any of our NCAA Baseball tickets over our secure ticket purchasing network using Verisign.
NCAA College Baseball Events Links
Navy Baseball Tickets information is also available from our customer service dept. We can supply you will helpful information about seat # 's , venue maps, and all the Navy Midshipmen Baseball game dates as well as help you pick out the right seats if you are not familiar with a particular arena or venue. We office such as large selection of Navy Midshipmen Baseball tickets which include premium , and sold out game tickets that we can usually find NCAA Baseball tickets for almost everyone. All you have to do is follow the link of the NCAA college team that you would like to see and you will be taken to that team's ticket page. From there you can look up tickets and schedules for the NCAA Baseball season by dates for the different Navy Baseball games played in the United State. We also carry a large selection of tickets to every day of the college world series in June. FindTicketsFast.com Is One Of The Number One Providers For Navy Baseball Tickets On The Internet.
- Navy Midshipmen Baseball Ordering Information -
- 2019 Navy Baseball Schedules Information -
- For More NCAA College Baseball Tickets And Events -

100% Buyer Guarantee

Customer Reviews
Wonderful Service!
Thank you for the great experience. We truly enjoyed the show. Thank you for making it all happen.
Will use again...
Great customer service + excellant prcing = very happy customer!