Event & Show Tickets
Pro Sport Tickets
College Sport Tickets
Helpful Pages
Secure Online Shopping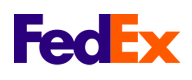 2018 Ivete Sangalo Tickets


EVENTS NEAR - Ashburn, VA
Date
Event
Venue
Fri Sep 21
8:00PM
Fillmore Flashback 80's vs. 90's Dance Party
The Fillmore Silver Spring
Sat Sep 22
2:00PM
The Pianist of Willesden Lane
Kennedy Center Family Theater
Sat Sep 22
6:00PM
Shear Madness
Kennedy Center Theatre Lab
Sat Sep 22
6:45PM
The 25th PBR - Unleash The Beast Series: PBR - Professional Bull Riders
EagleBank Arena
Sat Sep 22
7:00PM
National Symphony Orchestra: Gianandrea Noseda - Season Opening Gala Concert
Kennedy Center Concert Hall
Sat Sep 22
8:00PM
The Pianist of Willesden Lane
Kennedy Center Family Theater
Sat Sep 22
8:00PM
Fairfax Symphony Orchestra: La Boheme
George Mason Center For The Arts - Concert Hall
Sat Sep 22
9:00PM
Shear Madness
Kennedy Center Theatre Lab
Sat Sep 22
10:00PM
Grits and Biscuits
The Fillmore Silver Spring
Sun Sep 23
1:45PM
The 25th PBR - Unleash The Beast Series: PBR - Professional Bull Riders
EagleBank Arena
Sun Sep 23
2:00PM
The Pianist of Willesden Lane
Kennedy Center Family Theater
Sun Sep 23
3:00PM
Shear Madness
Kennedy Center Theatre Lab
Sun Sep 23
7:00PM
Shear Madness
Kennedy Center Theatre Lab
Sun Sep 23
7:00PM
Jeffrey Siegel
George Mason Center For The Arts - Concert Hall
Sun Sep 23
7:30PM
The Pianist of Willesden Lane
Kennedy Center Family Theater
Sun Sep 23
7:30PM
William Fitzsimmons
Jammin Java
Mon Sep 24
8:00PM
Jay Rock
The Fillmore Silver Spring
Tue Sep 25
7:30PM
The Pianist of Willesden Lane
Kennedy Center Family Theater
Tue Sep 25
8:00PM
Shear Madness
Kennedy Center Theatre Lab
Tue Sep 25
8:00PM
On Cinema Live!
The Fillmore Silver Spring
Tue Sep 25
8:00PM
Diana Ross
Music Center At Strathmore
Wed Sep 26
12:00PM
The Pianist of Willesden Lane
Kennedy Center Family Theater
Wed Sep 26
7:30PM
The Pianist of Willesden Lane
Kennedy Center Family Theater
Wed Sep 26
7:30PM
Brian M. Tanner
Jammin Java
Wed Sep 26
8:00PM
Shear Madness
Kennedy Center Theatre Lab
Wed Sep 26
8:00PM
Diana Ross
Music Center At Strathmore
Wed Sep 26
8:00PM
The Washington Ballet: TWB Welcomes
Kennedy Center Eisenhower Theater
Thu Sep 27
7:00PM
National Symphony Orchestra: Gianandrea Noseda - Pictures From An Exhibition
Kennedy Center Concert Hall
Thu Sep 27
7:30PM
The Pianist of Willesden Lane
Kennedy Center Family Theater
Thu Sep 27
7:30PM
Korean Cultural Center of Washington DC: Communion
Kennedy Center Terrace Theater
Thu Sep 27
8:00PM
Shear Madness
Kennedy Center Theatre Lab
Thu Sep 27
8:00PM
Gipsy Kings
Music Center At Strathmore
Thu Sep 27
8:00PM
The Washington Ballet: TWB Welcomes
Kennedy Center Eisenhower Theater
Fri Sep 28
7:00PM
The Clarks
Tally Ho Theater
Fri Sep 28
7:30PM
Archie Fisher & Garnet Rogers
Jammin Java
Fri Sep 28
7:30PM
Elizabeth DeShong
Kennedy Center Terrace Theater
Fri Sep 28
8:00PM
Shear Madness
Kennedy Center Theatre Lab
Fri Sep 28
8:00PM
Ozuna
EagleBank Arena
Fri Sep 28
8:00PM
Bill Murray & Jan Vogler
Music Center At Strathmore
Fri Sep 28
8:00PM
The Pianist of Willesden Lane
Kennedy Center Family Theater
Fri Sep 28
8:00PM
National Symphony Orchestra: Gianandrea Noseda - Pictures From An Exhibition
Kennedy Center Concert Hall
Fri Sep 28
8:00PM
The Washington Ballet: TWB Welcomes
Kennedy Center Eisenhower Theater
Fri Sep 28
9:00PM
Leftover Salmon
State Theatre - VA
Sat Sep 29
2:00PM
The Pianist of Willesden Lane
Kennedy Center Family Theater
Sat Sep 29
2:00PM
The Washington Ballet: TWB Welcomes
Kennedy Center Eisenhower Theater
Sat Sep 29
6:00PM
Shear Madness
Kennedy Center Theatre Lab
Sat Sep 29
7:00PM
Shoreline Mafia
Songbyrd Music House and Record Cafe
Sat Sep 29
7:30PM
Social Distortion
The Fillmore Silver Spring
Sat Sep 29
7:30PM
Renée Fleming VOICES: Christopher Jackson
Kennedy Center Opera House
Sat Sep 29
8:00PM
National Philharmonic: Bernstein's On The Waterfront
Music Center At Strathmore
Sat Sep 29
8:00PM
The Pianist of Willesden Lane
Kennedy Center Family Theater
Sat Sep 29
8:00PM
National Symphony Orchestra: Gianandrea Noseda - Pictures From An Exhibition
Kennedy Center Concert Hall
Sat Sep 29
8:00PM
RBRM: Ronnie DeVoe, Bobby Brown, Ricky Bell & Michael Bivins
EagleBank Arena
Sat Sep 29
8:00PM
The Washington Ballet: TWB Welcomes
Kennedy Center Eisenhower Theater
Sat Sep 29
8:30PM
Gazebo: Concert & New Wave Dance Party
Jammin Java
Sat Sep 29
8:30PM
The Manhattan Transfer
George Mason Center For The Arts - Concert Hall
Sat Sep 29
9:00PM
Shear Madness
Kennedy Center Theatre Lab
Sat Sep 29
9:00PM
Chopteeth
Gypsy Sally's
Sun Sep 30
1:00PM
Drake Bell
Jammin Java
Sun Sep 30
2:00PM
The Pianist of Willesden Lane
Kennedy Center Family Theater
Sun Sep 30
2:00PM
The Washington Ballet: TWB Welcomes
Kennedy Center Eisenhower Theater
Sun Sep 30
3:00PM
Shear Madness
Kennedy Center Theatre Lab
Sun Sep 30
7:00PM
Shear Madness
Kennedy Center Theatre Lab
Sun Sep 30
7:00PM
Guided Rehearsal: La Traviata
Kennedy Center Opera House
Sun Sep 30
7:00PM
The Washington Ballet: TWB Welcomes
Kennedy Center Eisenhower Theater
Sun Sep 30
7:30PM
The Vamps
The Fillmore Silver Spring
Sun Sep 30
8:00PM
Australian Pink Floyd Show
Music Center At Strathmore
Tue Oct 2
8:00PM
Slash, Myles Kennedy & The Conspirators
The Fillmore Silver Spring
Wed Oct 3
7:00PM
Disney On Ice: Mickey's Search Party
EagleBank Arena
Wed Oct 3
7:30PM
Gabe Dixon
Jammin Java
Thu Oct 4
7:00PM
Disney On Ice: Mickey's Search Party
EagleBank Arena
Thu Oct 4
7:00PM
National Symphony Orchestra: John Storgards - Tchaikovsky's Fifth & Ax Plays Mozart
Kennedy Center Concert Hall
Thu Oct 4
7:30PM
Ryan Speedo Green
Kennedy Center Terrace Theater
Thu Oct 4
7:30PM
Darden Smith
Jammin Java
Thu Oct 4
8:00PM
Thrice
The Fillmore Silver Spring
Thu Oct 4
8:30PM
Hayley Jane and The Primates
Gypsy Sally's
Fri Oct 5
10:30AM
Disney On Ice: Mickey's Search Party
EagleBank Arena
Fri Oct 5
11:30AM
National Symphony Orchestra: John Storgards - Tchaikovsky's Fifth & Ax Plays Mozart
Kennedy Center Concert Hall
Fri Oct 5
7:00PM
Who's Bad - Michael Jackson Tribute Band
Tally Ho Theater
Fri Oct 5
7:30PM
Disney On Ice: Mickey's Search Party
EagleBank Arena
Fri Oct 5
7:30PM
Beartooth
The Fillmore Silver Spring
Fri Oct 5
8:00PM
Colin Mochrie & Brad Sherwood
Music Center At Strathmore
Fri Oct 5
8:00PM
Not Even
Jammin Java
Fri Oct 5
8:30PM
Authority Zero & In The Whale
Gypsy Sally's
Fri Oct 5
9:00PM
Kurt Elling
Kennedy Center Terrace Theater
Sat Oct 6
10:30AM
Disney On Ice: Mickey's Search Party
EagleBank Arena
Sat Oct 6
1:00PM
The Hot Lanes Big Band
Jammin Java
Sat Oct 6
2:30PM
Disney On Ice: Mickey's Search Party
EagleBank Arena
Sat Oct 6
4:00PM
Lady Antebellum, Darius Rucker & Russell Dickerson
Jiffy Lube Live
Sat Oct 6
6:30PM
Disney On Ice: Mickey's Search Party
EagleBank Arena
Sat Oct 6
7:00PM
Washington National Opera: La Traviata
Kennedy Center Opera House
Sat Oct 6
7:00PM
Colin Quinn
Kennedy Center Terrace Theater
Sat Oct 6
7:30PM
Travis Meadows
Gaithersburg Arts Barn
Sat Oct 6
8:00PM
Pat Metheny
Music Center At Strathmore
Sat Oct 6
8:00PM
National Symphony Orchestra: John Storgards - Tchaikovsky's Fifth & Ax Plays Mozart
Kennedy Center Concert Hall
Sat Oct 6
8:30PM
Party2K: A 90s vs. 2000s Dance Party
The Fillmore Silver Spring
Sat Oct 6
9:00PM
Colin Quinn
Kennedy Center Terrace Theater
Sun Oct 7
12:30PM
Disney On Ice: Mickey's Search Party
EagleBank Arena
Sun Oct 7
2:00PM
Washington National Opera: La Traviata
Kennedy Center Opera House
Sun Oct 7
3:00PM
Baltimore Symphony Orchestra: Hannu Lintu - Sibelius Symphonies
Music Center At Strathmore
Sun Oct 7
4:30PM
Disney On Ice: Mickey's Search Party
EagleBank Arena
Sun Oct 7
7:30PM
Papa Roach
The Fillmore Silver Spring
Mon Oct 8
7:00PM
John Mark McMillan
The Fillmore Silver Spring
Mon Oct 8
7:30PM
Noah Kahan
Jammin Java
Tue Oct 9
7:30PM
Washington National Opera: La Traviata
Kennedy Center Opera House
Tue Oct 9
7:30PM
Roxanne Roxanne
Kennedy Center Terrace Theater
Tue Oct 9
7:30PM
Emily Kinney
Jammin Java
Tue Oct 9
8:00PM
Ninja Sex Party
The Fillmore Silver Spring
Wed Oct 10
7:30PM
Fortas Chamber Music Concerts: Dover Quartet
Kennedy Center Terrace Theater
Wed Oct 10
8:00PM
Measure for Measure
Kennedy Center Eisenhower Theater
Wed Oct 10
8:00PM
Watsky
The Fillmore Silver Spring
Wed Oct 10
8:00PM
Sun-Dried Vibes
Gypsy Sally's
Wed Oct 10
8:00PM
Hair
Robert E. Parilla Performing Arts Center
Thu Oct 11
7:00PM
National Symphony Orchestra: Christoph Eschenbach - Mendelssohn's Violin Concerto
Kennedy Center Concert Hall
Thu Oct 11
7:30PM
Washington National Opera: La Traviata
Kennedy Center Opera House
Thu Oct 11
8:00PM
Baltimore Symphony Orchestra SuperPops: Jack Everly - Tony DeSare: I Love A Piano
Music Center At Strathmore
Thu Oct 11
8:00PM
Measure for Measure
Kennedy Center Eisenhower Theater
Thu Oct 11
8:00PM
Denzel Curry
The Fillmore Silver Spring
Thu Oct 11
8:00PM
Hair
Robert E. Parilla Performing Arts Center
Fri Oct 12
7:00PM
American Revolution
Kennedy Center Family Theater
Fri Oct 12
7:00PM
Eaglemania - Tribute To The Eagles
Tally Ho Theater
Fri Oct 12
7:30PM
Robert Fairchild
Kennedy Center Terrace Theater
Fri Oct 12
8:00PM
Measure for Measure
Kennedy Center Eisenhower Theater
Fri Oct 12
8:00PM
Brian Stokes Mitchell
Music Center At Strathmore
Fri Oct 12
8:00PM
National Symphony Orchestra: Christoph Eschenbach - Mendelssohn's Violin Concerto
Kennedy Center Concert Hall
Fri Oct 12
8:00PM
Hair
Robert E. Parilla Performing Arts Center
Fri Oct 12
8:00PM
Hoodrich Pablo Juan
The Fillmore Silver Spring
Sat Oct 13
1:30PM
American Revolution
Kennedy Center Family Theater
Sat Oct 13
2:00PM
Measure for Measure
Kennedy Center Eisenhower Theater
Sat Oct 13
4:00PM
American Revolution
Kennedy Center Family Theater
Sat Oct 13
7:00PM
Chris Stapleton, Marty Stuart & Brent Cobb
Jiffy Lube Live
Sat Oct 13
7:00PM
The Nields
Jammin Java
Sat Oct 13
7:00PM
Washington National Opera: La Traviata
Kennedy Center Opera House
Sat Oct 13
7:30PM
Maimouna Youssef
Kennedy Center Terrace Theater
Sat Oct 13
8:00PM
National Philharmonic: Lenny's Playlist
Music Center At Strathmore
Sat Oct 13
8:00PM
Measure for Measure
Kennedy Center Eisenhower Theater
Sat Oct 13
8:00PM
Alejandro Fernandez & Los Tigres Del Norte
EagleBank Arena
Sat Oct 13
8:00PM
National Symphony Orchestra: Christoph Eschenbach - Mendelssohn's Violin Concerto
Kennedy Center Concert Hall
Sat Oct 13
8:00PM
The Maine
The Fillmore Silver Spring
Sat Oct 13
8:00PM
Hair
Robert E. Parilla Performing Arts Center
Sat Oct 13
9:00PM
Trouble Funk
Gypsy Sally's
Sun Oct 14
1:30PM
American Revolution
Kennedy Center Family Theater
Sun Oct 14
2:00PM
Washington National Opera: La Traviata
Kennedy Center Opera House
Sun Oct 14
2:00PM
Kennedy Center Chamber Players: Works of Dvorak, Strauss & Brahms
Kennedy Center Terrace Theater
Sun Oct 14
2:00PM
Hair
Robert E. Parilla Performing Arts Center
Sun Oct 14
3:00PM
National Philharmonic: Lenny's Playlist
Music Center At Strathmore
Sun Oct 14
3:00PM
Shen Yun Symphony Orchestra
Kennedy Center Concert Hall
Sun Oct 14
4:00PM
American Revolution
Kennedy Center Family Theater
Sun Oct 14
5:30PM
The Dobre Brothers
State Theatre - VA
Sun Oct 14
7:00PM
Michael Franti & Spearhead
The Fillmore Silver Spring
Sun Oct 14
8:00PM
Romeo Santos
EagleBank Arena
Mon Oct 15
7:00PM
Washington National Opera: La Traviata
Kennedy Center Opera House
Tue Oct 16
8:00PM
The Dirty Heads
The Fillmore Silver Spring
Wed Oct 17
7:30PM
Washington National Opera: La Traviata
Kennedy Center Opera House
Wed Oct 17
8:00PM
Johnny Marr
The Fillmore Silver Spring
Wed Oct 17
8:00PM
Lily Tomlin
Kennedy Center Concert Hall
Wed Oct 17
9:00PM
Pile
Comet Ping Pong
Thu Oct 18
7:30PM
Lyrics From Lockdown
Kennedy Center Terrace Theater
Thu Oct 18
7:30PM
Don Ross & Ian Ethan Case
Jammin Java
Thu Oct 18
8:00PM
Companhia de Danca Deborah Colker: Dog Without Feathers
Kennedy Center Eisenhower Theater
Thu Oct 18
8:00PM
Baltimore Symphony Orchestra: Nicholas McGegan - Vivaldi's Four Seasons
Music Center At Strathmore
Fri Oct 19
7:30PM
Washington National Opera: La Traviata
Kennedy Center Opera House
Fri Oct 19
7:30PM
Lyrics From Lockdown
Kennedy Center Terrace Theater
Fri Oct 19
8:00PM
Lil Xan
The Fillmore Silver Spring
Fri Oct 19
8:00PM
Companhia de Danca Deborah Colker: Dog Without Feathers
Kennedy Center Eisenhower Theater
Fri Oct 19
9:00PM
Animal Liberation Orchestra
Gypsy Sally's
Sat Oct 20
2:00PM
Lyrics From Lockdown
Kennedy Center Terrace Theater
Sat Oct 20
7:00PM
Washington National Opera: La Traviata
Kennedy Center Opera House
Sat Oct 20
7:00PM
The Wailers
Tally Ho Theater
Sat Oct 20
7:30PM
Lyrics From Lockdown
Kennedy Center Terrace Theater
Sat Oct 20
8:00PM
Baltimore Symphony Orchestra: Nicholas McGegan - Vivaldi's Four Seasons
Music Center At Strathmore
Sat Oct 20
8:00PM
Mae
Jammin Java
Sat Oct 20
8:00PM
Companhia de Danca Deborah Colker: Dog Without Feathers
Kennedy Center Eisenhower Theater
Sun Oct 21
2:00PM
Washington National Opera: La Traviata
Kennedy Center Opera House
Sun Oct 21
7:00PM
Eve Ensler & Anne Lamott
Music Center At Strathmore
Sun Oct 21
8:00PM
J Balvin
EagleBank Arena
Sun Oct 21
8:00PM
Lily Allen
The Fillmore Silver Spring
Mon Oct 22
7:00PM
Fat Nick
Songbyrd Music House and Record Cafe
Mon Oct 22
7:30PM
Elise Trouw
Jammin Java
Tue Oct 23
1:30PM
San Francisco Ballet: Open Working Rehearsal
Kennedy Center Opera House
Tue Oct 23
7:30PM
Kenny White
Jammin Java
Tue Oct 23
7:30PM
Fortas Chamber Music: Kalichstein Laredo Robinson Trio
Kennedy Center Terrace Theater
Tue Oct 23
7:30PM
San Francisco Ballet: Unbound - A Festival of New Works
Kennedy Center Opera House
Tue Oct 23
8:00PM
Jessie J
The Fillmore Silver Spring
Wed Oct 24
7:30PM
San Francisco Ballet: Unbound - A Festival of New Works
Kennedy Center Opera House
Wed Oct 24
7:30PM
Yekwon Sunwoo
Kennedy Center Terrace Theater
Wed Oct 24
8:00PM
Little Shop Of Horrors
Kennedy Center Eisenhower Theater
Wed Oct 24
8:00PM
Minus The Bear
The Fillmore Silver Spring
Wed Oct 24
8:00PM
The Psychedelic Furs
Robert E. Parilla Performing Arts Center
Thu Oct 25
6:30PM
Big Data
Songbyrd Music House and Record Cafe
Thu Oct 25
7:00PM
Sebastian Bach
State Theatre - VA
Thu Oct 25
7:30PM
Hyesang Park
Kennedy Center Terrace Theater
Thu Oct 25
7:30PM
San Francisco Ballet: Unbound - A Festival of New Works
Kennedy Center Opera House
Thu Oct 25
8:00PM
The Descendents
The Fillmore Silver Spring
Thu Oct 25
8:00PM
Little Shop Of Horrors
Kennedy Center Eisenhower Theater
Fri Oct 26
7:00PM
Bodeans
Tally Ho Theater
Fri Oct 26
7:30PM
San Francisco Ballet: Unbound - A Festival of New Works
Kennedy Center Opera House
Fri Oct 26
8:00PM
The Revolution
The Fillmore Silver Spring
Fri Oct 26
8:00PM
National Symphony Orchestra Pops: Andrew Bird & Gabriel Kahane
Kennedy Center Concert Hall
Fri Oct 26
8:00PM
Little Shop Of Horrors
Kennedy Center Eisenhower Theater
Fri Oct 26
10:00PM
Bass Physics
Gypsy Sally's
Sat Oct 27
1:30PM
San Francisco Ballet: Unbound - A Festival of New Works
Kennedy Center Opera House
Sat Oct 27
1:30PM
Long Way Down
Kennedy Center Family Theater
Sat Oct 27
2:00PM
Little Shop Of Horrors
Kennedy Center Eisenhower Theater
Sat Oct 27
4:00PM
Long Way Down
Kennedy Center Family Theater
Sat Oct 27
7:30PM
San Francisco Ballet: Unbound - A Festival of New Works
Kennedy Center Opera House
Sat Oct 27
7:30PM
Handmaid's Tale: The Musical
Kennedy Center Terrace Theater
Sat Oct 27
8:00PM
Baltimore Symphony Orchestra: Rune Bergmann - Grieg Piano Concerto
Music Center At Strathmore
Sat Oct 27
8:00PM
National Symphony Orchestra Pops: Andrew Bird & Gabriel Kahane
Kennedy Center Concert Hall
Sat Oct 27
8:00PM
Little Shop Of Horrors
Kennedy Center Eisenhower Theater
Sat Oct 27
8:00PM
UB40
The Fillmore Silver Spring
Sat Oct 27
8:15PM
Mash 2018
EagleBank Arena
Sun Oct 28
1:30PM
San Francisco Ballet: Unbound - A Festival of New Works
Kennedy Center Opera House
Sun Oct 28
1:30PM
Long Way Down
Kennedy Center Family Theater
Sun Oct 28
2:00PM
Little Shop Of Horrors
Kennedy Center Eisenhower Theater
Sun Oct 28
2:00PM
National Symphony Orchestra Family Concert: Halloween Spooktacular
Kennedy Center Concert Hall
Sun Oct 28
4:00PM
National Symphony Orchestra Family Concert: Halloween Spooktacular
Kennedy Center Concert Hall
Sun Oct 28
4:00PM
Long Way Down
Kennedy Center Family Theater
Sun Oct 28
7:00PM
Fred Eaglesmith
Jammin Java
Sun Oct 28
7:30PM
Opera Lafayette: Cerere Placata (Ceres Placated)
Kennedy Center Terrace Theater
Sun Oct 28
8:00PM
Goran Ivanovic
Music Center At Strathmore
Sun Oct 28
8:00PM
Little Shop Of Horrors
Kennedy Center Eisenhower Theater
Mon Oct 29
7:30PM
LeCrae & Andy Mineo
The Fillmore Silver Spring
Mon Oct 29
7:30PM
DEMO I: Gathering
Kennedy Center Terrace Theater
Mon Oct 29
8:00PM
Czech Philharmonic Orchestra
Kennedy Center Concert Hall
Tue Oct 30
7:30PM
Anastasia
Kennedy Center Opera House
Tue Oct 30
7:30PM
Circa Survive
The Fillmore Silver Spring
Wed Oct 31
7:30PM
Anastasia
Kennedy Center Opera House
Wed Oct 31
8:00PM
Chief Keef
The Fillmore Silver Spring
Thu Nov 1
TBA
Exhibition: George Mason Patriots vs. Johns Hopkins Blue Jays
EagleBank Arena
Thu Nov 1
7:00PM
Long Way Down
Kennedy Center Family Theater
Thu Nov 1
7:00PM
National Symphony Orchestra: James Gaffigan - Russian Masterpieces
Kennedy Center Concert Hall
Thu Nov 1
7:30PM
Patty Larkin
Jammin Java
Thu Nov 1
7:30PM
Anastasia
Kennedy Center Opera House
Thu Nov 1
8:00PM
Kyle
The Fillmore Silver Spring
Fri Nov 2
7:00PM
Long Way Down
Kennedy Center Family Theater
Fri Nov 2
7:30PM
Anastasia
Kennedy Center Opera House
Fri Nov 2
7:30PM
Ragamala Dance Company: Written In Water
Kennedy Center Terrace Theater
Fri Nov 2
7:30PM
Behemoth
The Fillmore Silver Spring
Fri Nov 2
8:00PM
Lucy Kaplansky
Jammin Java
Fri Nov 2
9:00PM
National Symphony Orchestra: James Gaffigan - Declassified
Kennedy Center Concert Hall
Sat Nov 3
1:30PM
Anastasia
Kennedy Center Opera House
Sat Nov 3
1:30PM
Long Way Down
Kennedy Center Family Theater
Sat Nov 3
4:00PM
Long Way Down
Kennedy Center Family Theater
Sat Nov 3
7:30PM
Wanda Sykes
Music Center At Strathmore
Sat Nov 3
7:30PM
Anastasia
Kennedy Center Opera House
Sat Nov 3
7:30PM
Ragamala Dance Company: Written In Water
Kennedy Center Terrace Theater
Sat Nov 3
8:00PM
National Symphony Orchestra: James Gaffigan - Russian Masterpieces
Kennedy Center Concert Hall
Sat Nov 3
9:00PM
Sabrina Claudio
The Fillmore Silver Spring
Sun Nov 4
1:30PM
Anastasia
Kennedy Center Opera House
Sun Nov 4
1:30PM
Long Way Down
Kennedy Center Family Theater
Sun Nov 4
3:00PM
David Finckel & Wu Han
The Barns At Wolf Trap
Sun Nov 4
4:00PM
Long Way Down
Kennedy Center Family Theater
Sun Nov 4
7:00PM
Jeffrey Siegel
George Mason Center For The Arts - Concert Hall
Sun Nov 4
7:30PM
Anastasia
Kennedy Center Opera House
Sun Nov 4
8:00PM
The Blaze
The Fillmore Silver Spring
Mon Nov 5
7:00PM
Brian Wilson
Kennedy Center Concert Hall
Mon Nov 5
7:30PM
Prettymuch
The Fillmore Silver Spring
Mon Nov 5
8:00PM
Scott Bradlee's Postmodern Jukebox
Music Center At Strathmore
Tue Nov 6
TBA
George Mason Patriots vs. Pennsylvania Quakers
EagleBank Arena
Tue Nov 6
7:30PM
Anastasia
Kennedy Center Opera House
Tue Nov 6
8:00PM
The Lone Bellow
Wolf Trap
Tue Nov 6
8:00PM
The Lone Bellow & Naia Izumi
The Barns At Wolf Trap
Wed Nov 7
7:00PM
Jeff Dunham
EagleBank Arena
Wed Nov 7
7:00PM
Koo Koo Kanga Roo
Jammin Java
Wed Nov 7
7:30PM
Anastasia
Kennedy Center Opera House
Wed Nov 7
8:00PM
West-Eastern Divan Orchestra & Daniel Barenboim
Kennedy Center Concert Hall
Wed Nov 7
8:00PM
The Lone Bellow
Wolf Trap
Wed Nov 7
8:00PM
The Lone Bellow & Naia Izumi
The Barns At Wolf Trap
Thu Nov 8
7:30PM
Anastasia
Kennedy Center Opera House
Thu Nov 8
8:00PM
Aida Cuevas
Music Center At Strathmore
Thu Nov 8
8:00PM
John Lloyd Young
The Barns At Wolf Trap
Fri Nov 9
TBA
George Mason Patriots vs. American University Eagles
EagleBank Arena
Fri Nov 9
7:30PM
The New Chinese Acrobats
Music Center At Strathmore
Fri Nov 9
7:30PM
Anastasia
Kennedy Center Opera House
Fri Nov 9
7:30PM
Malavika Sarukkai: Thari - The Loom
Kennedy Center Terrace Theater
Fri Nov 9
8:00PM
Ronnie Spector & The Ronettes
The Barns At Wolf Trap
Fri Nov 9
8:00PM
Agents of Good Roots
Jammin Java
Sat Nov 10
1:30PM
Anastasia
Kennedy Center Opera House
Sat Nov 10
5:00PM
Chad Dukes Veterans Day Jamboree
Tally Ho Theater
Sat Nov 10
7:30PM
Anastasia
Kennedy Center Opera House
Sat Nov 10
7:30PM
Malavika Sarukkai: Thari - The Loom
Kennedy Center Terrace Theater
Sat Nov 10
7:30PM
Trisha Gene Brady
Gaithersburg Arts Barn
Sat Nov 10
8:00PM
Baltimore Symphony Orchestra: Kwame Ryan - Poulenc Concerto for Two Pianos
Music Center At Strathmore
Sat Nov 10
8:00PM
Los Temerarios
EagleBank Arena
Sat Nov 10
8:00PM
Ronnie Spector & The Ronettes
The Barns At Wolf Trap
Sun Nov 11
1:30PM
Anastasia
Kennedy Center Opera House
Sun Nov 11
7:30PM
Anastasia
Kennedy Center Opera House
Sun Nov 11
7:30PM
Karol G & Piso 21
EagleBank Arena
Mon Nov 12
7:00PM
Single Mothers
Songbyrd Music House and Record Cafe
Mon Nov 12
7:30PM
John Brancy & Peter Dugan
Kennedy Center Terrace Theater
Tue Nov 13
7:30PM
Anastasia
Kennedy Center Opera House
Tue Nov 13
7:30PM
Adrian Legg
Jammin Java
Tue Nov 13
7:30PM
Hobo Johnson & The Lovemakers
The Fillmore Silver Spring
Wed Nov 14
7:30PM
Anastasia
Kennedy Center Opera House
Wed Nov 14
7:30PM
Fortas Chamber Music: Escher String Quartet
Kennedy Center Terrace Theater
Wed Nov 14
8:00PM
Nicole Atkins
The Barns At Wolf Trap
Thu Nov 15
7:00PM
National Symphony Orchestra: Carlos Miguel Prieto - Rachmaninoff's Piano Concerto No. 3
Kennedy Center Concert Hall
Thu Nov 15
7:00PM
Mayday Parade, This Wild Life & William Ryan Key
The Fillmore Silver Spring
Thu Nov 15
7:00PM
Everlast
Tally Ho Theater
Thu Nov 15
7:30PM
Anastasia
Kennedy Center Opera House
Thu Nov 15
8:00PM
Alan Doyle & Whitney Rose
The Barns At Wolf Trap
Fri Nov 16
11:30AM
National Symphony Orchestra: Carlos Miguel Prieto - Rachmaninoff's Piano Concerto No. 3
Kennedy Center Concert Hall
Fri Nov 16
3:15PM
Baltimore Symphony Orchestra: Marin Alsop - Copland Symphony No. 3
Music Center At Strathmore
Fri Nov 16
7:00PM
Burton Cummings
Robert E. Parilla Performing Arts Center
Fri Nov 16
7:30PM
Anastasia
Kennedy Center Opera House
Fri Nov 16
8:00PM
Maz Jobrani
Kennedy Center Concert Hall
Fri Nov 16
8:00PM
Maggie Rose
The Barns At Wolf Trap
Fri Nov 16
8:00PM
Chris Lane
The Fillmore Silver Spring
Sat Nov 17
TBA
George Mason Patriots vs. Southern Jaguars
EagleBank Arena
Sat Nov 17
1:30PM
Anastasia
Kennedy Center Opera House
Sat Nov 17
7:00PM
Kix
Tally Ho Theater
Sat Nov 17
7:00PM
Washington National Opera: Silent Night
Kennedy Center Eisenhower Theater
Sat Nov 17
7:30PM
Anastasia
Kennedy Center Opera House
Sat Nov 17
8:00PM
National Philharmonic: Star Engebretson - Bernstein Choral Celebration
Music Center At Strathmore
Sat Nov 17
8:00PM
National Symphony Orchestra: Carlos Miguel Prieto - Rachmaninoff's Piano Concerto No. 3
Kennedy Center Concert Hall
Sat Nov 17
8:00PM
Mike Shinoda
The Fillmore Silver Spring
Sat Nov 17
8:00PM
Hot Rize
The Barns At Wolf Trap
Sat Nov 17
10:00PM
Mercury Program
Comet Ping Pong
Sun Nov 18
1:30PM
Anastasia
Kennedy Center Opera House
Sun Nov 18
2:00PM
Washington National Opera: Silent Night
Kennedy Center Eisenhower Theater
Sun Nov 18
2:00PM
Washington Chorus: Brahms's A German Requiem & Britten's Ballad of Heroes
Kennedy Center Concert Hall
Sun Nov 18
3:00PM
Baltimore Symphony Orchestra: Marin Alsop - Copland Symphony No. 3
Music Center At Strathmore
Sun Nov 18
7:30PM
MC Lars
Jammin Java
Sun Nov 18
7:30PM
Anastasia
Kennedy Center Opera House
Sun Nov 18
8:30PM
Tea Leaf Green
Gypsy Sally's
Mon Nov 19
8:00PM
Art Garfunkel
The Barns At Wolf Trap
Tue Nov 20
TBA
George Mason Patriots vs. North Carolina Central Eagles
EagleBank Arena
Tue Nov 20
7:30PM
Anastasia
Kennedy Center Opera House
Tue Nov 20
7:30PM
Washington National Opera: Silent Night
Kennedy Center Eisenhower Theater
Tue Nov 20
7:30PM
A Summer High, SayWeCanFly & The Stolen
Jammin Java
Tue Nov 20
8:00PM
Art Garfunkel
The Barns At Wolf Trap
Wed Nov 21
1:30PM
Anastasia
Kennedy Center Opera House
Wed Nov 21
1:30PM
How To Catch A Star
Kennedy Center Family Theater
Wed Nov 21
7:30PM
Anastasia
Kennedy Center Opera House
Wed Nov 21
8:30PM
John Kadlecik and Pals: Jay Lane, Robin Sylvester, Benjie Porecki, Jess Lake & Mary Lankford
Gypsy Sally's
Fri Nov 23
1:30PM
Anastasia
Kennedy Center Opera House
Fri Nov 23
1:30PM
How To Catch A Star
Kennedy Center Family Theater
Fri Nov 23
2:00PM
The Choir of Man
Kennedy Center Terrace Theater
Fri Nov 23
4:00PM
How To Catch A Star
Kennedy Center Family Theater
Fri Nov 23
7:00PM
National Symphony Orchestra Pops: Walt Disney Animation Studios: A Decade in Concert
Kennedy Center Concert Hall
Fri Nov 23
7:00PM
Bruce In The USA
Tally Ho Theater
Fri Nov 23
7:30PM
The Choir of Man
Kennedy Center Terrace Theater
Fri Nov 23
7:30PM
Anastasia
Kennedy Center Opera House
Fri Nov 23
7:30PM
Washington National Opera: Silent Night
Kennedy Center Eisenhower Theater
Fri Nov 23
8:00PM
Fonseca
The Fillmore Silver Spring
Fri Nov 23
8:00PM
Willie Nile
Jammin Java
Fri Nov 23
9:00PM
John Kadlecik and Pals: Jay Lane, Robin Sylvester, Benjie Porecki, Jess Lake & Mary Lankford
Gypsy Sally's
Sat Nov 24
11:00AM
How To Catch A Star
Kennedy Center Family Theater
Sat Nov 24
1:30PM
Anastasia
Kennedy Center Opera House
Looking for Ivete Sangalo 2018 Tickets? Then our company is the location to buy your Ivete Sangalo tour 2018 tickets. Our Company offer a comprehensive assortment of Ivete Sangalo tickets 2018 for every most important concert that happened coast to coast and in Canada. With countless Ivete Sangalo 2018 tour dates being performed it is no surprise that our company has such a large inventory. To find the particular Ivete Sangalo tour dates 2018 you are hunting for please feel free to arrange our inventory by location ,price, quantity , or date. If your're still having a hard time finding the tickets that you desire you can also communicate with consumer service and they will help you with your Ivete Sangalo concert tickets 2018 Schedule requests you might could have.
Hot Current Events Links
After you find Ivete Sangalo Tour 2018 Tickets that you are excited about don't forget to search for their view using FindTicketsFast.com's thorough maps of every single arena. Every map is set up to scale to perfectly represent the arena where the concert is being performed. Still having a hard time tracking down your Ivete Sangalo 2018 Tickets on the arena map? Then please phone customer assistance, and let them know and customer service will certainly be be capable to read the stadium map and explain to you where the tickets are positioned. While you're chatting to them feel free to ask them questions about the Ivete Sangalo tour dates 2018 schedule or any other inquiries you might have about the Ivete Sangalo tickets 2018 . Find Tickets, LLC's staff members are totally Knowledgeable about the most generaly asked concerns that our employees can answer right away.
Concert Events Links
After all the searching you have done to locate the seating you need and validating their area on the venue maps that we offer you ought to be ready to secure your Ivete Sangalo Tickets 2018 . FindTicketsFast.com urges our customers to buy the tickets quickly once they decide on the Ivete Sangalo Concert Tickets 2018 they need. Sometimes while our customers are still deciding because Ivete Sangalo 2018 tour dates are so popular that their tickets end up being sold to someone else while they make their decision. So as soon as you make your decision to purchase specific Ivete Sangalo 2018 Tickets, please phone our customer service dept. to place your order. You can also do your order online using our protected online ordering system. As with purchasing anything please confirm that the Ivete Sangalo tickets 2018 that you are purchasing are the ones that you want. Make sure that it is the accurate Ivete Sangalo tour dates 2018 schedule. Compare your ticket order before you press send on the site with the Ivete Sangalo 2018 tour dates that FindTicketsFast.com has on our internet site. It has to match up perfectly with the tickets that you selected with the Ivete Sangalo tour dates 2018 that you want to hear.
- Ivete Sangalo Ordering Information -
- Ivete Sangalo Schedules Information -
- For More Concert Tickets And Events -

100% Buyer Guarantee

Customer Reviews
Wonderful Service!
Thank you for the great experience. We truly enjoyed the show. Thank you for making it all happen.
Will use again...
Great customer service + excellant prcing = very happy customer!