Event & Show Tickets
Pro Sport Tickets
College Sport Tickets
Helpful Pages
Secure Online Shopping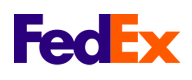 2018 CMA Awards Tickets


EVENTS NEAR - Ashburn, VA
Date
Event
Venue
Mon Feb 19
12:30PM
Disney On Ice: Frozen
Capital One Arena
Mon Feb 19
7:00PM
X Ambassadors
9:30 Club
Tue Feb 20
7:00PM
Washington Capitals vs. Tampa Bay Lightning
Capital One Arena
Tue Feb 20
7:30PM
The Association
Birchmere Music Hall
Tue Feb 20
7:30PM
The Great Society
Arena Stage - DC
Tue Feb 20
7:30PM
Simon Doom & Beverly
Black Cat
Tue Feb 20
8:00PM
Cher
The Theater at MGM National Harbor
Tue Feb 20
8:00PM
Flor - Band
DC9 Night Club
Wed Feb 21
5:00PM
Maryland Terrapins vs. Pennsylvania Quakers
Maryland Stadium
Wed Feb 21
6:00PM
Young Frankenstein
Toby's Dinner Theatre - MD
Wed Feb 21
6:30PM
Georgetown Hoyas vs. Xavier Musketeers
Capital One Arena
Wed Feb 21
7:00PM
George Washington Colonials vs. Richmond Spiders
Charles E. Smith Center
Wed Feb 21
7:00PM
The Oh Hellos
9:30 Club
Wed Feb 21
7:00PM
UMBC Retrievers vs. Stony Brook Seawolves
UMBC Event Center
Wed Feb 21
7:30PM
The Great Society
Arena Stage - DC
Wed Feb 21
7:30PM
Larry Campbell & Teresa Williams
The Hamilton
Wed Feb 21
7:30PM
Bottled Up
Black Cat
Wed Feb 21
8:00PM
Shear Madness
Kennedy Center Theatre Lab
Wed Feb 21
8:00PM
K. Michelle
The Fillmore Silver Spring
Wed Feb 21
8:00PM
Molotov
Howard Theatre - DC
Thu Feb 22
6:00PM
Young Frankenstein
Toby's Dinner Theatre - MD
Thu Feb 22
7:00PM
National Symphony Orchestra: Marek Janowski - Brahm's First Symphony
Kennedy Center Concert Hall
Thu Feb 22
7:00PM
UMBC Retrievers vs. Hartford Hawks [WOMEN]
UMBC Event Center
Thu Feb 22
7:30PM
Jeffrey Osborne
Birchmere Music Hall
Thu Feb 22
7:30PM
FuzzQueen
Backstage at Black Cat
Thu Feb 22
8:00PM
1964 The Tribute
The Barns At Wolf Trap
Thu Feb 22
8:00PM
Hamlet
Sidney Harman Hall
Thu Feb 22
8:00PM
Cher
The Theater at MGM National Harbor
Thu Feb 22
8:00PM
The Great Society
Arena Stage - DC
Thu Feb 22
8:00PM
Baltimore Symphony Orchestra: Marin Alsop - Rite of Spring
Meyerhoff Symphony Hall
Thu Feb 22
8:00PM
Dry Reef
DC9 Night Club
Thu Feb 22
8:00PM
The Zmed Brothers - Tribute to Everly Brothers
The Hamilton
Thu Feb 22
8:00PM
Georgetown Cabaret
U Street Music Hall
Thu Feb 22
8:00PM
Silk
Howard Theatre - DC
Thu Feb 22
8:30PM
The National Reserve
Gypsy Sally's
Thu Feb 22
9:00PM
DVSN
The Fillmore Silver Spring
Thu Feb 22
10:00PM
Lane 8
9:30 Club
Fri Feb 23
11:30AM
National Symphony Orchestra: Marek Janowski - Brahm's First Symphony
Kennedy Center Concert Hall
Fri Feb 23
6:00PM
Young Frankenstein
Toby's Dinner Theatre - MD
Fri Feb 23
7:00PM
Washington Wizards vs. Charlotte Hornets
Capital One Arena
Fri Feb 23
7:00PM
Railroad Earth
9:30 Club
Fri Feb 23
7:30PM
The Addams Family
The Maryland Theatre
Fri Feb 23
7:30PM
Capitol Steps
Ronald Reagan Building And International Trade Center
Fri Feb 23
7:30PM
MuthafunkaholX
Fish Head Cantina
Fri Feb 23
8:00PM
Demetri Martin
Hippodrome Theatre At The France-Merrick PAC
Fri Feb 23
8:00PM
1964 The Tribute
The Barns At Wolf Trap
Fri Feb 23
8:00PM
Hamlet
Sidney Harman Hall
Fri Feb 23
8:00PM
Maceo Parker
The Hamilton
Fri Feb 23
8:00PM
The Great Society
Arena Stage - DC
Fri Feb 23
8:00PM
Stick Fly
Gaithersburg Arts Barn
Fri Feb 23
8:00PM
Katt Williams
Royal Farms Arena
Fri Feb 23
8:00PM
Shear Madness
Kennedy Center Theatre Lab
Fri Feb 23
8:00PM
DIAVOLO Architecture In Motion - L.O.S.T.
Kennedy Center Eisenhower Theater
Fri Feb 23
8:00PM
Savion Glover
National Theatre - DC
Fri Feb 23
8:00PM
God Save the Queen - A Tribute To Queen
Warner Theatre - DC
Fri Feb 23
8:00PM
Ardalan & Sepehr
Flash - DC
Fri Feb 23
8:30PM
The Prince Experience - Prince Tribute
The Fillmore Silver Spring
Fri Feb 23
9:00PM
Steal Your Peach Band
Gypsy Sally's
Fri Feb 23
10:00PM
Werk Ethic
U Street Music Hall
Sat Feb 24
12:00PM
Maryland Terrapins vs. Michigan Wolverines
Xfinity Center - College Park
Sat Feb 24
12:00PM
Georgetown Hoyas vs. Providence Friars
Capital One Arena
Sat Feb 24
12:00PM
UMBC Retrievers vs. UMass-Lowell Riverhawks
UMBC Event Center
Sat Feb 24
2:00PM
Hamlet
Sidney Harman Hall
Sat Feb 24
2:00PM
The Great Society
Arena Stage - DC
Sat Feb 24
2:00PM
George Washington Colonials vs. Richmond Spiders [WOMEN]
Charles E. Smith Center
Sat Feb 24
2:00PM
The Addams Family
The Maryland Theatre
Sat Feb 24
2:00PM
DIAVOLO Architecture In Motion - L.O.S.T.
Kennedy Center Eisenhower Theater
Sat Feb 24
6:00PM
George Mason Patriots vs. UMass Minutemen
EagleBank Arena
Sat Feb 24
6:00PM
Shear Madness
Kennedy Center Theatre Lab
Sat Feb 24
6:00PM
Young Frankenstein
Toby's Dinner Theatre - MD
Sat Feb 24
6:30PM
Shenandoah Run
Jammin Java
Sat Feb 24
7:00PM
Washington Capitals vs. Buffalo Sabres
Capital One Arena
Sat Feb 24
7:00PM
Baltimore Symphony Orchestra: Marin Alsop - Off The Cuff
Meyerhoff Symphony Hall
Sat Feb 24
7:00PM
Mako
U Street Music Hall
Sat Feb 24
7:00PM
Railroad Earth
9:30 Club
Sat Feb 24
7:30PM
Harmony Sweepstakes
Birchmere Music Hall
Sat Feb 24
7:30PM
The Addams Family
The Maryland Theatre
Sat Feb 24
7:30PM
Capitol Steps
Ronald Reagan Building And International Trade Center
Sat Feb 24
7:30PM
Normandy Wood
Fish Head Cantina
Sat Feb 24
8:00PM
National Symphony Orchestra: Marek Janowski - Brahm's First Symphony
Kennedy Center Concert Hall
Sat Feb 24
8:00PM
Hamlet
Sidney Harman Hall
Sat Feb 24
8:00PM
Cher
The Theater at MGM National Harbor
Sat Feb 24
8:00PM
The Great Society
Arena Stage - DC
Sat Feb 24
8:00PM
Dwight Yoakam
Hollywood Casino at Charles Town Races
Sat Feb 24
8:00PM
Stick Fly
Gaithersburg Arts Barn
Sat Feb 24
8:00PM
Portugal. The Man
The Anthem - D.C.
Sat Feb 24
8:00PM
Awolnation & Nothing But Thieves
The Fillmore Silver Spring
Sat Feb 24
8:00PM
DIAVOLO Architecture In Motion - L.O.S.T.
Kennedy Center Eisenhower Theater
Sat Feb 24
8:00PM
Eddie B
Warner Theatre - DC
Sat Feb 24
8:00PM
NRBQ
The Hamilton
Sat Feb 24
8:00PM
Savion Glover
National Theatre - DC
Sat Feb 24
8:00PM
Method Man & Redman
Howard Theatre - DC
Sat Feb 24
8:00PM
Osunlade
Flash - DC
Sat Feb 24
8:00PM
Googoosh
DAR Constitution Hall
Sat Feb 24
8:30PM
Bearcat Wildcat
Gypsy Sally's
Sat Feb 24
9:00PM
Shear Madness
Kennedy Center Theatre Lab
Sat Feb 24
9:00PM
3LAU
Echostage
Sat Feb 24
9:00PM
Ardamus: Loved, Hated, & Underrated
DC9 Night Club
Sat Feb 24
9:30PM
Cryfest: The Cure vs. The Smiths Dance Party
Black Cat
Sat Feb 24
10:30PM
Quix
U Street Music Hall
Sun Feb 25
10:30AM
Young Frankenstein
Toby's Dinner Theatre - MD
Sun Feb 25
1:00PM
Disney Live! Mickey & Minnie's Doorway to Magic
EagleBank Arena
Sun Feb 25
2:00PM
Hamlet
Sidney Harman Hall
Sun Feb 25
2:00PM
The Great Society
Arena Stage - DC
Sun Feb 25
2:00PM
Stick Fly
Gaithersburg Arts Barn
Sun Feb 25
3:00PM
Shear Madness
Kennedy Center Theatre Lab
Sun Feb 25
4:00PM
Disney Live! Mickey & Minnie's Doorway to Magic
EagleBank Arena
Sun Feb 25
4:00PM
National Symphony Orchestra: Lang Lang - Liszt, Debussy & Albeniz
Kennedy Center Concert Hall
Sun Feb 25
5:00PM
Young Frankenstein
Toby's Dinner Theatre - MD
Sun Feb 25
5:00PM
Los Tigres Del Norte
D.C. Armory
Sun Feb 25
6:00PM
Dwight Yoakam
Hollywood Casino at Charles Town Races
Sun Feb 25
7:00PM
Gabrielle Aplin
U Street Music Hall
Sun Feb 25
7:00PM
Shear Madness
Kennedy Center Theatre Lab
Sun Feb 25
7:30PM
The Great Society
Arena Stage - DC
Sun Feb 25
7:30PM
Keiko Matsui
Birchmere Music Hall
Sun Feb 25
7:30PM
Tyler The Creator & Vince Staples
The Anthem - D.C.
Sun Feb 25
7:30PM
Rachael Yamagata
Union Stage - DC
Sun Feb 25
7:30PM
Dove Lady
Black Cat
Sun Feb 25
8:00PM
Washington Wizards vs. Philadelphia 76ers
Capital One Arena
Sun Feb 25
8:00PM
Cher
The Theater at MGM National Harbor
Sun Feb 25
8:00PM
Travis Greene
Howard Theatre - DC
Sun Feb 25
8:00PM
John Nolan
DC9 Night Club
Mon Feb 26
7:00PM
Georgetown Hoyas vs. Marquette Golden Eagles
Capital One Arena
Mon Feb 26
7:00PM
Rhye
9:30 Club
Mon Feb 26
7:30PM
Ana Tijoux
Birchmere Music Hall
Mon Feb 26
7:30PM
Aaron Carter
Jammin Java
Mon Feb 26
8:00PM
Spotlights
DC9 Night Club
Tue Feb 27
6:00PM
Young Frankenstein
Toby's Dinner Theatre - MD
Tue Feb 27
7:00PM
Washington Capitals vs. Ottawa Senators
Capital One Arena
Tue Feb 27
7:00PM
Lights - The Musician
9:30 Club
Tue Feb 27
7:00PM
Sevdaliza
U Street Music Hall
Tue Feb 27
7:30PM
The Musical Box
Birchmere Music Hall
Tue Feb 27
7:30PM
The Great Society
Arena Stage - DC
Tue Feb 27
7:30PM
Frightened Rabbit
Black Cat
Tue Feb 27
8:00PM
Shear Madness
Kennedy Center Theatre Lab
Wed Feb 28
6:00PM
Young Frankenstein
Toby's Dinner Theatre - MD
Wed Feb 28
7:00PM
George Washington Colonials vs. Fordham Rams
Charles E. Smith Center
Wed Feb 28
7:00PM
Quinn XCII
9:30 Club
Wed Feb 28
7:00PM
DC Capital Stars: A Harlem Renaissance Revival
Kennedy Center Eisenhower Theater
Wed Feb 28
7:30PM
The Great Society
Arena Stage - DC
Wed Feb 28
7:30PM
Frightened Rabbit
Black Cat
Wed Feb 28
7:30PM
Styx
Music Center At Strathmore
Wed Feb 28
7:30PM
Hamlet
Sidney Harman Hall
Wed Feb 28
8:00PM
Washington Wizards vs. Golden State Warriors
Capital One Arena
Wed Feb 28
8:00PM
Cherish the Ladies
The Barns At Wolf Trap
Wed Feb 28
8:00PM
Jenny and the Mexicats
DC9 Night Club
Wed Feb 28
8:00PM
Shear Madness
Kennedy Center Theatre Lab
Thu Mar 1
6:00PM
Young Frankenstein
Toby's Dinner Theatre - MD
Thu Mar 1
7:00PM
National Symphony Orchestra: Donald Runnicles - Mahler's Tenth Symphony
Kennedy Center Concert Hall
Thu Mar 1
7:00PM
The Nighthawks
The Maryland Theatre
Thu Mar 1
7:00PM
Kelela
9:30 Club
Thu Mar 1
7:30PM
Graham Nash
Birchmere Music Hall
Thu Mar 1
7:30PM
Futuristic
Black Cat
Thu Mar 1
8:00PM
Cherish the Ladies
The Barns At Wolf Trap
Thu Mar 1
8:00PM
The Great Society
Arena Stage - DC
Thu Mar 1
8:00PM
Tyler Childers
Rock And Roll Hotel
Thu Mar 1
8:00PM
ASAP Ferg
The Fillmore Silver Spring
Thu Mar 1
8:00PM
Kolars & Escondido
DC9 Night Club
Thu Mar 1
8:00PM
Ibrahim Maalouf
Kennedy Center Eisenhower Theater
Thu Mar 1
8:00PM
Hamlet
Sidney Harman Hall
Thu Mar 1
8:00PM
DJ Williams' Shots Fired
Gypsy Sally's
Thu Mar 1
8:00PM
Shear Madness
Kennedy Center Theatre Lab
Thu Mar 1
10:00PM
CloZee
U Street Music Hall
Fri Mar 2
6:00PM
Young Frankenstein
Toby's Dinner Theatre - MD
Fri Mar 2
6:30PM
Young Artist Award Concert
Gaithersburg Arts Barn
Fri Mar 2
7:00PM
Missio
U Street Music Hall
Fri Mar 2
7:30PM
Marc-Andre Hamelin
The Barns At Wolf Trap
Fri Mar 2
7:30PM
Rachelle Ferrell
Birchmere Music Hall
Fri Mar 2
7:30PM
Capitol Steps
Ronald Reagan Building And International Trade Center
Fri Mar 2
7:30PM
Bowen McCauley Dance: Une Soiree de Danse
Kennedy Center Terrace Theater
Fri Mar 2
8:00PM
National Symphony Orchestra: Donald Runnicles - Mahler's Tenth Symphony
Kennedy Center Concert Hall
Fri Mar 2
8:00PM
Washington Wizards vs. Toronto Raptors
Capital One Arena
Fri Mar 2
8:00PM
Galactic
9:30 Club
Fri Mar 2
8:00PM
Baltimore Symphony Orchestra: Harry Potter and The Prisoner of Azkaban - Film With Live Orchestra
Meyerhoff Symphony Hall
Fri Mar 2
8:00PM
Eric Johnson
The Fillmore Silver Spring
Fri Mar 2
8:00PM
The Great Society
Arena Stage - DC
Fri Mar 2
8:00PM
The Band Battle - Finals
Jammin Java
Fri Mar 2
8:00PM
Cash Unchained - A Tribute to Johnny Cash
The Maryland Theatre
Fri Mar 2
8:00PM
Hamlet
Sidney Harman Hall
Fri Mar 2
8:00PM
The Mowgli's
Rock And Roll Hotel
Fri Mar 2
8:00PM
Shear Madness
Kennedy Center Theatre Lab
Fri Mar 2
9:00PM
WOLF! & Scott Metzger
Gypsy Sally's
Fri Mar 2
9:00PM
Kadim Al Sahir
The Theater at MGM National Harbor
Sat Mar 3
TBA
Maryland Terrapins vs. Notre Dame Fighting Irish
Maryland Stadium
Sat Mar 3
12:00PM
DC Rockers Winter Blues Event
Jammin Java
Sat Mar 3
2:00PM
The Great Society
Arena Stage - DC
Sat Mar 3
2:00PM
Hamlet
Sidney Harman Hall
Sat Mar 3
6:00PM
Shear Madness
Kennedy Center Theatre Lab
Sat Mar 3
6:00PM
Young Frankenstein
Toby's Dinner Theatre - MD
Sat Mar 3
7:00PM
Washington National Opera: Don Carlo
Kennedy Center Opera House
Sat Mar 3
7:00PM
Jim Gaffigan
The Theater at MGM National Harbor
Sat Mar 3
7:00PM
George Mason Patriots vs. Richmond Spiders
EagleBank Arena
Sat Mar 3
7:00PM
Joywave
U Street Music Hall
Sat Mar 3
7:30PM
Kid Rock
Royal Farms Arena
Sat Mar 3
7:30PM
Rachelle Ferrell
Birchmere Music Hall
Sat Mar 3
7:30PM
Bowen McCauley Dance: Une Soiree de Danse
Kennedy Center Terrace Theater
Sat Mar 3
8:00PM
National Symphony Orchestra: Donald Runnicles - Mahler's Tenth Symphony
Kennedy Center Concert Hall
Sat Mar 3
8:00PM
Little Big Town, Kacey Musgraves & Midland
The Anthem - D.C.
Sat Mar 3
8:00PM
Galactic
9:30 Club
Sat Mar 3
8:00PM
The Great Society
Arena Stage - DC
Sat Mar 3
8:00PM
Alex Peh
Gaithersburg Arts Barn
Sat Mar 3
8:00PM
Jose James - The Music of Bill Withers
Kennedy Center Eisenhower Theater
Sat Mar 3
8:00PM
Wallows
Union Stage - DC
Sat Mar 3
8:00PM
Rodriguez
Sixth & I Synagogue
Sat Mar 3
8:00PM
1000mods
Black Cat
Sat Mar 3
8:00PM
Justin Jones
The Hamilton
Sat Mar 3
8:00PM
Hamlet
Sidney Harman Hall
Sat Mar 3
8:30PM
Ben Tufts - A Tribute to The Police
Gypsy Sally's
Sat Mar 3
8:30PM
Moein
Warner Theatre - DC
Sat Mar 3
9:00PM
Shear Madness
Kennedy Center Theatre Lab
Sat Mar 3
9:00PM
DJ Snake
Glow at Echostage
Sat Mar 3
9:00PM
DJ Muggs & Meyhem Lauren
Howard Theatre - DC
Sat Mar 3
10:00PM
Jim Gaffigan
The Theater at MGM National Harbor
Sat Mar 3
10:00PM
Ed Schrader's Music Beat
Comet Ping Pong
Sat Mar 3
10:30PM
Dieselboy
U Street Music Hall
Sun Mar 4
10:30AM
Young Frankenstein
Toby's Dinner Theatre - MD
Sun Mar 4
2:00PM
Hamlet
Sidney Harman Hall
Sun Mar 4
2:00PM
The National String Symphonia: Charlie Barnett's Retablos
Kennedy Center Terrace Theater
Sun Mar 4
3:00PM
Baltimore Symphony Orchestra: Harry Potter and The Prisoner of Azkaban - Film With Live Orchestra
Meyerhoff Symphony Hall
Sun Mar 4
3:00PM
Baskerville: A Sherlock Holmes Mystery
The Weinberg Center For The Arts
Sun Mar 4
3:00PM
Shear Madness
Kennedy Center Theatre Lab
Sun Mar 4
5:00PM
Young Frankenstein
Toby's Dinner Theatre - MD
Sun Mar 4
6:00PM
Washington Wizards vs. Indiana Pacers
Capital One Arena
Sun Mar 4
6:00PM
The Great Society
Arena Stage - DC
Sun Mar 4
6:00PM
Jim Gaffigan
The Theater at MGM National Harbor
Sun Mar 4
7:00PM
Hippie Sabotage
9:30 Club
Sun Mar 4
7:00PM
Bruno Major
Songbyrd Music House and Record Cafe
Sun Mar 4
7:00PM
Lil Xan
U Street Music Hall
Sun Mar 4
7:00PM
Ben Tufts - A Tribute to The Police
Gypsy Sally's
Sun Mar 4
7:00PM
Shear Madness
Kennedy Center Theatre Lab
Sun Mar 4
7:30PM
The Wind & The Wave
Union Stage - DC
Sun Mar 4
7:30PM
Dwele
Birchmere Music Hall
Sun Mar 4
7:30PM
BRNDA & Poppies
Backstage at Black Cat
Sun Mar 4
7:30PM
BRNDA & Poppies
Black Cat
Sun Mar 4
8:00PM
Arlie
DC9 Night Club
Sun Mar 4
8:00PM
Jeezy & Tee Grizzley
The Fillmore Silver Spring
Sun Mar 4
8:00PM
Bill Murray & Jan Vogler
Kennedy Center Concert Hall
Sun Mar 4
9:00PM
Jim Gaffigan
The Theater at MGM National Harbor
Mon Mar 5
7:00PM
Washington National Opera: Don Carlo
Kennedy Center Opera House
Mon Mar 5
7:00PM
LP
9:30 Club
Mon Mar 5
7:00PM
Ella Vos
U Street Music Hall
Mon Mar 5
7:30PM
David Archuleta
Birchmere Music Hall
Mon Mar 5
7:30PM
Report Suspicious Activity
Backstage at Black Cat
Mon Mar 5
8:00PM
Injury Reserve
DC9 Night Club
Mon Mar 5
8:00PM
Shear Madness
Kennedy Center Theatre Lab
Mon Mar 5
8:00PM
Gus Dapperton
Songbyrd Music House and Record Cafe
Tue Mar 6
5:00PM
Shear Madness
Kennedy Center Theatre Lab
Tue Mar 6
6:00PM
Young Frankenstein
Toby's Dinner Theatre - MD
Tue Mar 6
7:00PM
Washington Wizards vs. Miami Heat
Capital One Arena
Tue Mar 6
7:00PM
OMD - Orchestral Manoeuvres in the Dark
9:30 Club
Tue Mar 6
7:00PM
Taylor Mac
Kennedy Center Eisenhower Theater
Tue Mar 6
7:30PM
We Banjo 3
The Hamilton
Tue Mar 6
7:30PM
Sweet Honey In The Rock
Birchmere Music Hall
Tue Mar 6
7:30PM
Frigs
Backstage at Black Cat
Tue Mar 6
7:30PM
Mr. Pickles Thrashtacular: Exodus & Municipal Waste
Rock And Roll Hotel
Tue Mar 6
8:00PM
Michael Schenker
The Fillmore Silver Spring
Tue Mar 6
8:00PM
Shear Madness
Kennedy Center Theatre Lab
Tue Mar 6
9:00PM
Crumb
Comet Ping Pong
Wed Mar 7
TBA
Atlantic 10 Basketball Tournament - All Sessions Pass
Capital One Arena
Wed Mar 7
5:00PM
Shear Madness
Kennedy Center Theatre Lab
Wed Mar 7
6:00PM
Atlantic 10 Basketball Tournament - Session 1
Capital One Arena
Wed Mar 7
6:00PM
Young Frankenstein
Toby's Dinner Theatre - MD
Wed Mar 7
7:00PM
Cornelius
9:30 Club
Wed Mar 7
7:30PM
The Great Society
Arena Stage - DC
Wed Mar 7
7:30PM
Nada Surf
Black Cat
Wed Mar 7
7:30PM
Sabaton, Kreator & Cyhra
The Fillmore Silver Spring
Wed Mar 7
7:30PM
Pat Green
Birchmere Music Hall
Wed Mar 7
7:30PM
Damian Woetzel: Demo
Kennedy Center Terrace Theater
Wed Mar 7
8:00PM
The Chieftains
Music Center At Strathmore
Wed Mar 7
8:00PM
Enter The Haggis
The Barns At Wolf Trap
Wed Mar 7
8:00PM
Dixie Dregs
Lincoln Theatre - DC
Wed Mar 7
8:00PM
Shear Madness
Kennedy Center Theatre Lab
Wed Mar 7
8:00PM
Vundabar
DC9 Night Club
Wed Mar 7
8:00PM
Way Down Wanderers
Gypsy Sally's
Thu Mar 8
12:00PM
Atlantic 10 Basketball Tournament - Session 2
Capital One Arena
Thu Mar 8
5:00PM
Shear Madness
Kennedy Center Theatre Lab
Thu Mar 8
6:00PM
Atlantic 10 Basketball Tournament - Session 3
Capital One Arena
Thu Mar 8
7:30PM
Washington National Opera: Don Carlo
Kennedy Center Opera House
Thu Mar 8
7:30PM
Edwin McCain
Birchmere Music Hall
Thu Mar 8
8:00PM
The Great Society
Arena Stage - DC
Thu Mar 8
8:00PM
Wade Bowen
Gypsy Sally's
Thu Mar 8
8:00PM
Shear Madness
Kennedy Center Theatre Lab
Thu Mar 8
9:00PM
Excision, Liquid Stranger, Dion Timmer & Monxx
Echostage
Thu Mar 8
10:00PM
Kyle Watson
U Street Music Hall
Fri Mar 9
12:00PM
Atlantic 10 Basketball Tournament - Session 4
Capital One Arena
Fri Mar 9
6:00PM
Atlantic 10 Basketball Tournament - Session 5
Capital One Arena
Fri Mar 9
6:00PM
Young Frankenstein
Toby's Dinner Theatre - MD
Fri Mar 9
7:30PM
Renee Fleming Voices: Laura and Linda Benanti - The Story Goes On
Kennedy Center Terrace Theater
Fri Mar 9
7:30PM
Peter Pan Jr.
Gaithersburg Arts Barn
Fri Mar 9
7:30PM
Crazy Town
Fish Head Cantina
Fri Mar 9
7:30PM
Randy Rainbow
Warner Theatre - DC
Fri Mar 9
7:30PM
Laurel Canyon Tribute
Birchmere Music Hall
Fri Mar 9
8:00PM
John Eaton
The Barns At Wolf Trap
Fri Mar 9
8:00PM
Baltimore Symphony Orchestra: Jack Everly - From Vienna to 42nd Street
Meyerhoff Symphony Hall
Fri Mar 9
8:00PM
The Great Society
Arena Stage - DC
Fri Mar 9
8:00PM
90s Block Party: Guy, Teddy Riley, Ginuwine & Jagged Edge
DAR Constitution Hall
Fri Mar 9
8:00PM
El Gran Combo De Puerto Rico
Howard Theatre - DC
Fri Mar 9
8:00PM
R&B Only: DJ Printz, Dauche & Jabari
The Fillmore Silver Spring
Fri Mar 9
8:00PM
DJ Bone
Flash - DC
Fri Mar 9
8:00PM
Kat Wright
The Hamilton
Fri Mar 9
8:00PM
Run Come See
Black Cat
Fri Mar 9
8:00PM
Shear Madness
Kennedy Center Theatre Lab
Fri Mar 9
9:00PM
Excision, Liquid Stranger, Dion Timmer & Monxx
Echostage
Fri Mar 9
9:00PM
No Scrubs - 90's Dance Party
9:30 Club
Fri Mar 9
9:00PM
U-God
Backstage at Black Cat
Fri Mar 9
10:00PM
Stanton Warriors
U Street Music Hall
Sat Mar 10
TBA
Maryland Terrapins vs. Albany Great Danes
Maryland Stadium
Sat Mar 10
11:00AM
Peter Pan Jr.
Gaithersburg Arts Barn
Sat Mar 10
12:00PM
Beats and Beans
Jammin Java
Sat Mar 10
1:00PM
Atlantic 10 Basketball Tournament - Session 6
Capital One Arena
Sat Mar 10
2:00PM
The Great Society
Arena Stage - DC
Sat Mar 10
2:00PM
Peter Pan Jr.
Gaithersburg Arts Barn
Sat Mar 10
6:00PM
Shear Madness
Kennedy Center Theatre Lab
Sat Mar 10
6:00PM
Young Frankenstein
Toby's Dinner Theatre - MD
Sat Mar 10
6:30PM
Nerd Nite
DC9 Night Club
Sat Mar 10
7:00PM
Tiffany Haddish
Warner Theatre - DC
Sat Mar 10
7:30PM
Four Bitchin' Babes
Birchmere Music Hall
Sat Mar 10
7:30PM
Dropkick Murphys
The Anthem - D.C.
Sat Mar 10
7:30PM
Deth Strike - Tribute to Megadeth
Fish Head Cantina
Sat Mar 10
7:30PM
Capitol Steps
Ronald Reagan Building And International Trade Center
Sat Mar 10
8:00PM
Baltimore Symphony Orchestra: Jack Everly - From Vienna to 42nd Street
Meyerhoff Symphony Hall
Sat Mar 10
8:00PM
The Great Society
Arena Stage - DC
Sat Mar 10
8:00PM
Romeo Santos
EagleBank Arena
Sat Mar 10
8:00PM
Kansas - The Band
Hollywood Casino at Charles Town Races
Sat Mar 10
8:00PM
Beth Ditto
9:30 Club
Sat Mar 10
8:00PM
Mac Sabbath & Galactic Empire
Black Cat
Sat Mar 10
8:00PM
Roomful Of Blues
The Hamilton
Sat Mar 10
8:00PM
Tycho
Flash - DC
Sat Mar 10
8:00PM
Irish Tenors
National Theatre - DC
Sat Mar 10
9:00PM
Shear Madness
Kennedy Center Theatre Lab
Sat Mar 10
9:00PM
Toubab Krewe
Gypsy Sally's
Sat Mar 10
9:00PM
Junkyard Band
The Fillmore Silver Spring
Sat Mar 10
10:00PM
Tiffany Haddish
Warner Theatre - DC
Sat Mar 10
10:00PM
Crooked Colours
U Street Music Hall
Sat Mar 10
11:00PM
Reggae Fest
Howard Theatre - DC
Sun Mar 11
10:30AM
Young Frankenstein
Toby's Dinner Theatre - MD
Sun Mar 11
11:00AM
Peter Pan Jr.
Gaithersburg Arts Barn
Sun Mar 11
12:30PM
Atlantic 10 Basketball Tournament - Session 7
Capital One Arena
Sun Mar 11
1:00PM
The Great Society
Arena Stage - DC
Sun Mar 11
1:30PM
Into The Woods Jr.
The Maryland Theatre
Sun Mar 11
2:00PM
Washington National Opera: Don Carlo
Kennedy Center Opera House
Sun Mar 11
2:00PM
Peter Pan Jr.
Gaithersburg Arts Barn
Sun Mar 11
3:00PM
Shear Madness
Kennedy Center Theatre Lab
Sun Mar 11
3:00PM
Baltimore Symphony Orchestra: Jack Everly - From Vienna to 42nd Street
Meyerhoff Symphony Hall
Sun Mar 11
5:00PM
Young Frankenstein
Toby's Dinner Theatre - MD
Sun Mar 11
7:00PM
Ricardo Montaner
EagleBank Arena
Sun Mar 11
7:00PM
Raul Midon
Union Stage - DC
Sun Mar 11
7:00PM
J Boog
9:30 Club
Sun Mar 11
7:00PM
Watch Awards
Birchmere Music Hall
Sun Mar 11
7:00PM
Shear Madness
Kennedy Center Theatre Lab
If You Know Someone scouring for CMA Awards 2018 tickets then FindTicketsFast should be your personal online home. FindTicketsFast has CMA Awards Concert tickets 2018 for any time or concert tour nationwide , and add in Canada. www.FindTicketsFast.com has one of the most massive list of tickets for all the CMA Awards 2018 tour dates for any date. Our CMA Awards tour 2018 tickets is capable of being arranged using section, day, value, or number of tickets. Or if you need assistance selecting the dream tickets you want FindTicketsFast.com client service call center can categorize through the large group of tickets www.FindTicketsFast.com has available for you. FindTicketsFast also can present you explicit data about CMA Awards tickets 2018 , including a precise listing of the CMA Awards 2018 tour dates.
Hot Current Events Links
Once you select your CMA Awards 2018 tickets and you are ready to buy, please don't forget to locate their section and row using www.FindTicketsFast.com's color coordinated arena maps. Each of Find Tickets, LLC's maps perfectly illustrates the seat location for each stadium where the concert is being staged. If you are having a hard time finding CMA Awards Tickets 2018 , then feel free to reach out to FindTicketsFast's consumer help staff. our staff will be prepared to assist you with pinpointing the seats that you want to purchase on the Map. While you have a team member on the telephone please don't let it slip your mind to ask customer service about CMA Awards Concert tickets 2018 as well as any exact concern you might have about the CMA Awards 2018 tour dates schedule. A customer service rep will be able to aid you in answering whatever that you might not know about the CMA Awards tour dates 2018 .
Concert Events Links
The second all the work you have done to Pick the seating you need and confirming the seats section on the stadium maps that we provide you should be set to purchase your CMA Awards Tickets 2018 . We urge our patrons to buy the tickets fast once they pick the CMA Awards Concert Tickets 2018 they desire. Every now and then while our guests are still deciding because CMA Awards 2018 tour dates are so popular that their tickets end up being purchased by someone else while they make their choice. So after you make your pick to order exact CMA Awards 2018 Tickets, please reach out to our guest services department to place your order. You can also do your order on the internet using our protected online purchasing system. As with buying anything please check that the CMA Awards tickets 2018 that you are buying are the ones that you selected. Make sure that it is the exact CMA Awards tour dates 2018 schedule. Compare your ticket order before you hit the buy button on the site with the CMA Awards 2018 tour dates that FindTicketsFast.com has on our web page. It has to match up exactly with the tickets that you chose with the CMA Awards tour dates 2018 that you want to attend.
- CMA Awards Ordering Information -
- CMA Awards Schedules Information -
- For More Concert Tickets And Events -

100% Buyer Guarantee

Customer Reviews
Wonderful Service!
Thank you for the great experience. We truly enjoyed the show. Thank you for making it all happen.
Will use again...
Great customer service + excellant prcing = very happy customer!