Event & Show Tickets
Pro Sport Tickets
College Sport Tickets
Helpful Pages
Secure Online Shopping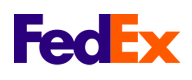 Miami Ticket Broker

Date/Time
EVENTS
Venue/City
Apr 24, 2020


Fri 8:00PM

Branford Marsalis
Knight Concert Hall At The Adrienne Arsht Center - Miami, FL
Apr 26, 2020


Sun 5:00PM

Kemal Gekic
Aventura Arts & Cultural Center - Aventura - Miami, FL
Apr 28, 2020


Tue 7:30PM

Woman At War - Film
Aventura Arts & Cultural Center - Aventura - Miami, FL
May 7, 2020


Thu 7:30PM

GringoLandia
Carnival Studio Theatre At The Adrienne Arsht Center - Miami, FL
May 7, 2020


Thu 8:00PM

Napalm Death, Aborted, Tombs & WVRM
Churchill's Pub - Miami, FL
May 8, 2020


Fri 7:30PM

GringoLandia
Carnival Studio Theatre At The Adrienne Arsht Center - Miami, FL
May 9, 2020


Sat 3:00PM

GringoLandia
Carnival Studio Theatre At The Adrienne Arsht Center - Miami, FL
May 9, 2020


Sat 7:30PM

GringoLandia
Carnival Studio Theatre At The Adrienne Arsht Center - Miami, FL
May 9, 2020


Sat 8:00PM

Jim Carrey
Knight Concert Hall At The Adrienne Arsht Center - Miami, FL
May 10, 2020


Sun 3:00PM

GringoLandia
Carnival Studio Theatre At The Adrienne Arsht Center - Miami, FL
May 12, 2020


Tue 8:00PM

Summer - The Donna Summer Musical
Ziff Opera House At The Adrienne Arsht Center - Miami, FL
May 13, 2020


Wed 7:30PM

GringoLandia
Carnival Studio Theatre At The Adrienne Arsht Center - Miami, FL
May 13, 2020


Wed 8:00PM

Summer - The Donna Summer Musical
Ziff Opera House At The Adrienne Arsht Center - Miami, FL
May 14, 2020


Thu 7:30PM

GringoLandia
Carnival Studio Theatre At The Adrienne Arsht Center - Miami, FL
May 14, 2020


Thu 8:00PM

Negroni Sessions: Rose Max & Ramatis
Miami Dade County Auditorium - Miami, FL
May 14, 2020


Thu 8:00PM

Summer - The Donna Summer Musical
Ziff Opera House At The Adrienne Arsht Center - Miami, FL
May 15, 2020


Fri 7:10PM

Miami Marlins vs. Colorado Rockies
Marlins Ballpark - Miami, FL
May 15, 2020


Fri 7:30PM

GringoLandia
Carnival Studio Theatre At The Adrienne Arsht Center - Miami, FL
May 15, 2020


Fri 8:00PM

Summer - The Donna Summer Musical
Ziff Opera House At The Adrienne Arsht Center - Miami, FL
May 16, 2020


Sat 2:00PM

Summer - The Donna Summer Musical
Ziff Opera House At The Adrienne Arsht Center - Miami, FL
May 16, 2020


Sat 6:10PM

Miami Marlins vs. Colorado Rockies
Marlins Ballpark - Miami, FL
May 16, 2020


Sat 7:30PM

GringoLandia
Carnival Studio Theatre At The Adrienne Arsht Center - Miami, FL
May 16, 2020


Sat 8:00PM

Summer - The Donna Summer Musical
Ziff Opera House At The Adrienne Arsht Center - Miami, FL
May 17, 2020


Sun 1:00PM

Summer - The Donna Summer Musical
Ziff Opera House At The Adrienne Arsht Center - Miami, FL
May 17, 2020


Sun 1:10PM

Miami Marlins vs. Colorado Rockies
Marlins Ballpark - Miami, FL
May 17, 2020


Sun 3:00PM

GringoLandia
Carnival Studio Theatre At The Adrienne Arsht Center - Miami, FL
May 17, 2020


Sun 7:00PM

Summer - The Donna Summer Musical
Ziff Opera House At The Adrienne Arsht Center - Miami, FL
May 19, 2020


Tue 6:40PM

Miami Marlins vs. San Diego Padres
Marlins Ballpark - Miami, FL
May 20, 2020


Wed 6:40PM

Miami Marlins vs. San Diego Padres
Marlins Ballpark - Miami, FL
May 20, 2020


Wed 7:30PM

GringoLandia
Carnival Studio Theatre At The Adrienne Arsht Center - Miami, FL
May 21, 2020


Thu 12:10PM

Miami Marlins vs. San Diego Padres
Marlins Ballpark - Miami, FL
May 21, 2020


Thu 7:30PM

GringoLandia
Carnival Studio Theatre At The Adrienne Arsht Center - Miami, FL
May 22, 2020


Fri 7:30PM

GringoLandia
Carnival Studio Theatre At The Adrienne Arsht Center - Miami, FL
May 23, 2020


Sat 7:30PM

GringoLandia
Carnival Studio Theatre At The Adrienne Arsht Center - Miami, FL
May 24, 2020


Sun 3:00PM

GringoLandia
Carnival Studio Theatre At The Adrienne Arsht Center - Miami, FL
Jun 2, 2020


Tue 7:10PM

Miami Marlins vs. Philadelphia Phillies
Marlins Ballpark - Miami, FL
Jun 3, 2020


Wed 7:10PM

Miami Marlins vs. Philadelphia Phillies
Marlins Ballpark - Miami, FL
Jun 4, 2020


Thu 7:10PM

Miami Marlins vs. Philadelphia Phillies
Marlins Ballpark - Miami, FL
Jun 4, 2020


Thu 7:30PM

City Theatre Summer Shorts
Carnival Studio Theatre At The Adrienne Arsht Center - Miami, FL
Jun 5, 2020


Fri 7:10PM

Miami Marlins vs. Seattle Mariners
Marlins Ballpark - Miami, FL
Jun 5, 2020


Fri 7:30PM

City Theatre Summer Shorts
Carnival Studio Theatre At The Adrienne Arsht Center - Miami, FL
Jun 5, 2020


Fri 8:00PM

CNCO
AmericanAirlines Arena - Miami, FL
Jun 6, 2020


Sat 4:10PM

Miami Marlins vs. Seattle Mariners
Marlins Ballpark - Miami, FL
Jun 6, 2020


Sat 6:00PM

City Theatre Summer Shorts
Carnival Studio Theatre At The Adrienne Arsht Center - Miami, FL
Jun 6, 2020


Sat 8:30PM

City Theatre Summer Shorts
Carnival Studio Theatre At The Adrienne Arsht Center - Miami, FL
Jun 7, 2020


Sun 1:10PM

Miami Marlins vs. Seattle Mariners
Marlins Ballpark - Miami, FL
Jun 7, 2020


Sun 4:00PM

City Theatre Summer Shorts
Carnival Studio Theatre At The Adrienne Arsht Center - Miami, FL
Jun 8, 2020


Mon 8:00PM

Cuban Classical Ballet of Miami: Don Quixote Suite
Miami Dade County Auditorium - Miami, FL
Jun 11, 2020


Thu 7:30PM

City Theatre Summer Shorts
Carnival Studio Theatre At The Adrienne Arsht Center - Miami, FL
Jun 11, 2020


Thu 8:00PM

Tame Impala
AmericanAirlines Arena - Miami, FL
Find Tickets, LLC Is Your Online Miami Ticket Brokers Agent For Each Giant Event That Takes Place In Miami And The Close City Area. We Sell Tickets To Events Booked In Miami So Our Company Is Called By Customers To Be Included In The Ticket Brokers In Miami. Including Among The Greatest Fresh And Full Inventory Of Event Tickets On The World Wide Web For Miami Events That www.FindTicketsFast.com Is [Listed|Shown|When Possible Customers Punch In Ticket Brokers Miami. Our Agencies Event Tickets Can Be Sorted By Section & Price To Assist You In Finding The Particular Event You Are Hunting For Or Any Massive Event, Counting Theater, Sports & Concerts, You Need To To Go In The Complete City And Nearby Metro Area Of Miami.
Should You Have Any Concerns About Tickets On Our Ticket Broker Miami Page, Or Everything About An Event Going On In Miami Please Call www.FindTicketsFast.com's Consumer Service Center For Current Info., And Basic Info About Your Purchase From The Ticket Brokers Miami Web Page. Our Trained Representatives Will Help You With Your Ticket Purchase Thru The Telephone Or With A Three Presses Of The Mouse You Can Secure Your Tickets From Our Miami Ticket Brokers Webpage Website Page Over Our Encrypted Ticket Buying Software Using The Latest Security Software Which Is Equally Safe As Booking Straight From Ticket Brokers In Miami That Work For An Agency.
Hot Current Events Links
Miami Event Categories
In Addition To Getting Info From Our Company's Ticket Broker Miami Event Website Page, Information Is Likewise Accessible From Our Guest Service Agency Employees. Our Team Members Can Provide You With Important Info About Event Dates, Seat #'s, Venue Charts In Addition To Aid You Select The Precise Seats If You Are Not Acquainted With A Certain Arena That Is Retailed By Miami Ticket Agencies. As Miami Ticket Brokers We Display A Large Mixture Of Miami Event Tickets Which Include Cheap, Sold Out & Premium Tickets That We Can Find Tickets For Events In The Metro Area For Almost Anybody Wanting To Book Tickets From A Ticket Brokers In Miami Agent On The Internet Or Using The Telephone. FindTicketsFast Is One Of The Number One Ticket Brokers Miami Event Agencies On The Web.
- Miami Ticket Broker Ordering Information -
- 2020 Miami Schedule Information -
- For More Cities And Events -

100% Buyer Guarantee

Customer Reviews
Wonderful Service!
Thank you for the great experience. We truly enjoyed the show. Thank you for making it all happen.
Will use again...
Great customer service + excellant prcing = very happy customer!