Event & Show Tickets
Pro Sport Tickets
College Sport Tickets
Helpful Pages
Secure Online Shopping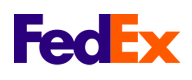 Lexington Ticket Broker

Date/Time
EVENTS
Venue/City
May 5, 2020


Tue 3:05PM

Lexington Legends vs. Hickory Crawdads
Whitaker Bank Ballpark - Lexington, KY
May 5, 2020


Tue 7:00PM

Starset
Manchester Music Hall - Lexington, KY
May 6, 2020


Wed 6:35PM

Lexington Legends vs. Hickory Crawdads
Whitaker Bank Ballpark - Lexington, KY
May 7, 2020


Thu 3:05PM

Lexington Legends vs. Hickory Crawdads
Whitaker Bank Ballpark - Lexington, KY
May 8, 2020


Fri 3:05PM

Lexington Legends vs. Lakewood BlueClaws
Whitaker Bank Ballpark - Lexington, KY
May 9, 2020


Sat 2:35PM

Lexington Legends vs. Lakewood BlueClaws
Whitaker Bank Ballpark - Lexington, KY
May 9, 2020


Sat 7:00PM

Hatebreed
Manchester Music Hall - Lexington, KY
May 10, 2020


Sun 10:05AM

Lexington Legends vs. Lakewood BlueClaws
Whitaker Bank Ballpark - Lexington, KY
May 10, 2020


Sun 7:30PM

Buddy Guy
Lexington Opera House - Lexington, KY
May 16, 2020


Sat 2:00PM

Kentucky Ballet Theatre: Pinocchio
Lexington Opera House - Lexington, KY
May 16, 2020


Sat 7:00PM

Kentucky Ballet Theatre: Pinocchio
Lexington Opera House - Lexington, KY
May 19, 2020


Tue 3:05PM

Lexington Legends vs. Lakewood BlueClaws
Whitaker Bank Ballpark - Lexington, KY
May 19, 2020


Tue 7:00PM

Motionless In White, Knocked Loose & Stick To Your Guns
Manchester Music Hall - Lexington, KY
May 20, 2020


Wed 8:05PM

Lexington Legends vs. Lakewood BlueClaws
Whitaker Bank Ballpark - Lexington, KY
May 21, 2020


Thu 3:05PM

Lexington Legends vs. Lakewood BlueClaws
Whitaker Bank Ballpark - Lexington, KY
May 21, 2020


Thu 7:00PM

The Wood Brothers
Manchester Music Hall - Lexington, KY
May 22, 2020


Fri 3:05PM

Lexington Legends vs. West Virginia Power
Whitaker Bank Ballpark - Lexington, KY
May 23, 2020


Sat 2:35PM

Lexington Legends vs. West Virginia Power
Whitaker Bank Ballpark - Lexington, KY
May 23, 2020


Sat 7:00PM

The Cadillac Three
Manchester Music Hall - Lexington, KY
May 23, 2020


Sat 7:30PM

The Lexington Singers
Lexington Opera House - Lexington, KY
May 24, 2020


Sun 10:05AM

Lexington Legends vs. West Virginia Power
Whitaker Bank Ballpark - Lexington, KY
May 28, 2020


Thu 7:00PM

Here Come The Mummies
Manchester Music Hall - Lexington, KY
May 29, 2020


Fri 3:05PM

Lexington Legends vs. Hickory Crawdads
Whitaker Bank Ballpark - Lexington, KY
May 30, 2020


Sat 2:35PM

Lexington Legends vs. Hickory Crawdads
Whitaker Bank Ballpark - Lexington, KY
May 30, 2020


Sat 7:30PM

Gucci Mane
Rupp Arena At Central Bank Center - Lexington, KY
May 31, 2020


Sun 10:05AM

Lexington Legends vs. Hickory Crawdads
Whitaker Bank Ballpark - Lexington, KY
Jun 1, 2020


Mon 3:05PM

Lexington Legends vs. Hickory Crawdads
Whitaker Bank Ballpark - Lexington, KY
Jun 9, 2020


Tue 3:05PM

Lexington Legends vs. Rome Braves
Whitaker Bank Ballpark - Lexington, KY
Jun 10, 2020


Wed 8:05PM

Lexington Legends vs. Rome Braves
Whitaker Bank Ballpark - Lexington, KY
Jun 11, 2020


Thu 3:05PM

Lexington Legends vs. Rome Braves
Whitaker Bank Ballpark - Lexington, KY
Jun 12, 2020


Fri 3:05PM

Lexington Legends vs. Kannapolis Cannon Ballers
Whitaker Bank Ballpark - Lexington, KY
Jun 12, 2020


Fri 7:30PM

UK Opera Theatre: Grand Night for Singing!
Singletary Center for the Arts - Lexington, KY
Jun 13, 2020


Sat 2:35PM

Lexington Legends vs. Kannapolis Cannon Ballers
Whitaker Bank Ballpark - Lexington, KY
Jun 13, 2020


Sat 7:30PM

UK Opera Theatre: Grand Night for Singing!
Singletary Center for the Arts - Lexington, KY
Jun 14, 2020


Sun 1:05PM

Lexington Legends vs. Kannapolis Cannon Ballers
Whitaker Bank Ballpark - Lexington, KY
Jun 14, 2020


Sun 2:00PM

UK Opera Theatre: Grand Night for Singing!
Singletary Center for the Arts - Lexington, KY
Jun 14, 2020


Sun 8:00PM

Michael Franti & Spearhead
Manchester Music Hall - Lexington, KY
Jun 18, 2020


Thu 3:05PM

Lexington Legends vs. Greenville Drive
Whitaker Bank Ballpark - Lexington, KY
Jun 19, 2020


Fri 3:05PM

Lexington Legends vs. Greenville Drive
Whitaker Bank Ballpark - Lexington, KY
Jun 19, 2020


Fri 7:00PM

David Allan Coe
Manchester Music Hall - Lexington, KY
Jun 19, 2020


Fri 7:30PM

UK Opera Theatre: Grand Night for Singing!
Singletary Center for the Arts - Lexington, KY
Jun 20, 2020


Sat 2:35PM

Lexington Legends vs. Greenville Drive
Whitaker Bank Ballpark - Lexington, KY
Jun 20, 2020


Sat 7:30PM

UK Opera Theatre: Grand Night for Singing!
Singletary Center for the Arts - Lexington, KY
Jun 21, 2020


Sun 1:05PM

Lexington Legends vs. Greenville Drive
Whitaker Bank Ballpark - Lexington, KY
Jun 21, 2020


Sun 2:00PM

UK Opera Theatre: Grand Night for Singing!
Singletary Center for the Arts - Lexington, KY
Jun 25, 2020


Thu 7:30PM

Bruce Hornsby And The Noisemakers
Lexington Opera House - Lexington, KY
Jun 28, 2020


Sun 1:05PM

Lexington Legends vs. Augusta GreenJackets
Whitaker Bank Ballpark - Lexington, KY
Jun 29, 2020


Mon 3:05PM

Lexington Legends vs. Augusta GreenJackets
Whitaker Bank Ballpark - Lexington, KY
Jun 30, 2020


Tue 3:05PM

Lexington Legends vs. Augusta GreenJackets
Whitaker Bank Ballpark - Lexington, KY
Jul 1, 2020


Wed 8:05AM

Lexington Legends vs. Rome Braves
Whitaker Bank Ballpark - Lexington, KY
Find Tickets, LLC Is Your Online Lexington Ticket Brokers Agent For Each Massive Event That Takes Place In Lexington And The Close Metropolitan Area. We Sell Tickets To Events Put On In Lexington So We Are Considered By Residents To Be Included In The Ticket Brokers In Lexington. Having Among The Greatest Current And Full Inventory Of Event Tickets On The Web For Lexington Events That We Are [Listed|Shown|When Current Customers Look Up Ticket Brokers Lexington. Our Agents Event Tickets Can Be Displayed By Amount And Section To Aid You In Securing The Precise Event You Are Looking For Or Any Major Event, Counting Sports, Concerts, And Theater You Desire To To Go In The Whole City And Surrounding Metro Area Of Lexington.
Should You Have Any Concerns About Tickets On Our Ticket Broker Lexington Page, Or Everything About An Event Happening In Lexington Please Call www.FindTicketsFast.com's Client Service Center For Fresh Information, And General Info About Your Purchase From The Ticket Brokers Lexington Website Page. Our Expert Team Members Will Help You With Your Ticket Purchase Via The Phone Or With A 3 Clicks Of The Mouse You Can Purchase Your Tickets From Our Lexington Ticket Brokers Webpage Website Page Over Our Secure Ticket Securing Software Using Up To Date Security Software Which Is Just As Secure As Booking Directly From Ticket Brokers In Lexington That Are Affiliated With An Agency.
Hot Current Events Links
Lexington Event Categories
As Well As Getting Info From The Website's Ticket Broker Lexington Event Webpage, Information Is Likewise Obtainable From Our Guest Service Agent Staff Members. Our Representatives Can Supply You With Useful Info About Seating Charts, Seat #'s & Event Dates Plus Aid You Pick The Precise Seats If You Are Not Accustom With A Particular Stadium That Is Carried By Lexington Ticket Agencies. As Lexington Ticket Brokers We Supply A Huge Inventory Of Lexington Event Tickets Which Include Sold Out, Premium And Cheap Tickets That We Can Locate Tickets For Events In The City Area For Almost Everyone Looking To Book Tickets From A Ticket Brokers In Lexington Agent Online Or Via The Telephone. www.FindTicketsFast.com Is One Of The Number One Ticket Brokers Lexington Event Agencies On The Web.
- Lexington Ticket Broker Ordering Information -
- 2020 Lexington Schedule Information -
- For More Cities And Events -

100% Buyer Guarantee

Customer Reviews
Wonderful Service!
Thank you for the great experience. We truly enjoyed the show. Thank you for making it all happen.
Will use again...
Great customer service + excellant prcing = very happy customer!