Event & Show Tickets
Pro Sport Tickets
College Sport Tickets
Helpful Pages
Secure Online Shopping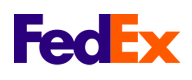 Jacksonville Ticket Broker

Date/Time
EVENTS
Venue/City
Apr 24, 2020


Fri 8:00PM

Jacksonville Symphony: Matthew Halls - Brahms, Tchaikovsky & Haydn
Jacoby Symphony Hall at Times Union Ctr Perf Arts - Jacksonville, FL
Apr 25, 2020


Sat 8:00PM

Jacksonville Symphony: Matthew Halls - Brahms, Tchaikovsky & Haydn
Jacoby Symphony Hall at Times Union Ctr Perf Arts - Jacksonville, FL
Apr 29, 2020


Wed 7:30PM

Glenn Miller Orchestra
Terry Theater at Times Union Ctr Perf Arts - Jacksonville, FL
Apr 30, 2020


Thu 7:05PM

Jacksonville Jumbo Shrimp vs. Chattanooga Lookouts
121 Financial Ballpark - Jacksonville, FL
May 1, 2020


Fri 7:05PM

Jacksonville Jumbo Shrimp vs. Chattanooga Lookouts
121 Financial Ballpark - Jacksonville, FL
May 1, 2020


Fri 7:30PM

Puttin On The Ritz - Semi-FInals
Ritz Theatre - FL - Jacksonville, FL
May 1, 2020


Fri 8:00PM

C.S. Lewis: My Life's Journey
Terry Theater at Times Union Ctr Perf Arts - Jacksonville, FL
May 2, 2020


Sat 6:35PM

Jacksonville Jumbo Shrimp vs. Chattanooga Lookouts
121 Financial Ballpark - Jacksonville, FL
May 2, 2020


Sat 7:00PM

Disciple, War Of Ages & Paradise Now
The Murray Hill Theatre - Jacksonville, FL
May 2, 2020


Sat 8:00PM

C.S. Lewis: My Life's Journey
Terry Theater at Times Union Ctr Perf Arts - Jacksonville, FL
May 3, 2020


Sun 2:00PM

C.S. Lewis: My Life's Journey
Terry Theater at Times Union Ctr Perf Arts - Jacksonville, FL
May 3, 2020


Sun 3:05PM

Jacksonville Jumbo Shrimp vs. Chattanooga Lookouts
121 Financial Ballpark - Jacksonville, FL
May 3, 2020


Sun 4:00PM

Je'Caryous Johnson's Set It Off
Moran Theater at Times Union Ctr Perf Arts - Jacksonville, FL
May 3, 2020


Sun 8:00PM

(Sandy) Alex G
1904 Music Hall - Jacksonville, FL
May 4, 2020


Mon 12:05PM

Jacksonville Jumbo Shrimp vs. Chattanooga Lookouts
121 Financial Ballpark - Jacksonville, FL
May 9, 2020


Sat 8:00PM

Thank You Scientist
Jack Rabbits - FL - Jacksonville, FL
May 11, 2020


Mon 7:05PM

Jacksonville Jumbo Shrimp vs. Biloxi Shuckers
121 Financial Ballpark - Jacksonville, FL
May 11, 2020


Mon 8:00PM

Suicide Silence
1904 Music Hall - Jacksonville, FL
May 12, 2020


Tue 7:05PM

Jacksonville Jumbo Shrimp vs. Biloxi Shuckers
121 Financial Ballpark - Jacksonville, FL
May 12, 2020


Tue 7:30PM

Rainbow Kitten Surprise
Florida Theatre Jacksonville - Jacksonville, FL
May 12, 2020


Tue 7:30PM

Movements, Teenage Wrist & Queen of Jeans
1904 Music Hall - Jacksonville, FL
May 13, 2020


Wed 11:05AM

Jacksonville Jumbo Shrimp vs. Biloxi Shuckers
121 Financial Ballpark - Jacksonville, FL
May 14, 2020


Thu 7:05PM

Jacksonville Jumbo Shrimp vs. Biloxi Shuckers
121 Financial Ballpark - Jacksonville, FL
May 15, 2020


Fri 7:05PM

Jacksonville Jumbo Shrimp vs. Biloxi Shuckers
121 Financial Ballpark - Jacksonville, FL
May 15, 2020


Fri 8:00PM

Ritz Jazz Jamm: Noel Freidline & Friends
Ritz Theatre - FL - Jacksonville, FL
May 15, 2020


Fri 8:00PM

Jacksonville Symphony: Beethoven's Emperor Concerto
Jacoby Symphony Hall at Times Union Ctr Perf Arts - Jacksonville, FL
May 16, 2020


Sat 8:00PM

Jacksonville Symphony: Beethoven's Emperor Concerto
Jacoby Symphony Hall at Times Union Ctr Perf Arts - Jacksonville, FL
May 20, 2020


Wed 7:00PM

American Aquarium & Morgan Wade
Jack Rabbits - FL - Jacksonville, FL
May 21, 2020


Thu 7:05PM

Jacksonville Jumbo Shrimp vs. Montgomery Biscuits
121 Financial Ballpark - Jacksonville, FL
May 22, 2020


Fri 7:05PM

Jacksonville Jumbo Shrimp vs. Montgomery Biscuits
121 Financial Ballpark - Jacksonville, FL
May 22, 2020


Fri 8:00PM

Jacksonville Symphony: Gonzalo Farias - Patriotic Pops
Jacoby Symphony Hall at Times Union Ctr Perf Arts - Jacksonville, FL
May 23, 2020


Sat 6:35PM

Jacksonville Jumbo Shrimp vs. Montgomery Biscuits
121 Financial Ballpark - Jacksonville, FL
May 23, 2020


Sat 8:00PM

Jacksonville Symphony: Gonzalo Farias - Patriotic Pops
Jacoby Symphony Hall at Times Union Ctr Perf Arts - Jacksonville, FL
May 24, 2020


Sun 6:35PM

Jacksonville Jumbo Shrimp vs. Montgomery Biscuits
121 Financial Ballpark - Jacksonville, FL
May 25, 2020


Mon 12:05PM

Jacksonville Jumbo Shrimp vs. Montgomery Biscuits
121 Financial Ballpark - Jacksonville, FL
May 26, 2020


Tue 8:00PM

Brit Floyd
Florida Theatre Jacksonville - Jacksonville, FL
May 28, 2020


Thu 7:00PM

The Unlikely Candidates
Jack Rabbits - FL - Jacksonville, FL
May 29, 2020


Fri 10:00PM

Best Night Ever: One Direction vs. Jonas Brothers
1904 Music Hall - Jacksonville, FL
May 30, 2020


Sat 7:00PM

Jacksonville Symphony: Gonzalo Farias - Jurassic Park in Concert
Jacoby Symphony Hall at Times Union Ctr Perf Arts - Jacksonville, FL
May 31, 2020


Sun 3:00PM

Jacksonville Symphony: Gonzalo Farias - Jurassic Park in Concert
Jacoby Symphony Hall at Times Union Ctr Perf Arts - Jacksonville, FL
Jun 1, 2020


Mon 7:05PM

Jacksonville Jumbo Shrimp vs. Pensacola Blue Wahoos
121 Financial Ballpark - Jacksonville, FL
Jun 2, 2020


Tue 7:05PM

Jacksonville Jumbo Shrimp vs. Pensacola Blue Wahoos
121 Financial Ballpark - Jacksonville, FL
Jun 3, 2020


Wed 7:05PM

Jacksonville Jumbo Shrimp vs. Pensacola Blue Wahoos
121 Financial Ballpark - Jacksonville, FL
Jun 4, 2020


Thu 7:05PM

Jacksonville Jumbo Shrimp vs. Pensacola Blue Wahoos
121 Financial Ballpark - Jacksonville, FL
Jun 5, 2020


Fri 7:05PM

Jacksonville Jumbo Shrimp vs. Pensacola Blue Wahoos
121 Financial Ballpark - Jacksonville, FL
Jun 5, 2020


Fri 7:30PM

Puttin On The Ritz
Ritz Theatre - FL - Jacksonville, FL
Jun 5, 2020


Fri 8:00PM

Jacksonville Symphony: Courtney Lewis - Mahler, Ades & Ravel
Jacoby Symphony Hall at Times Union Ctr Perf Arts - Jacksonville, FL
Jun 6, 2020


Sat 8:00PM

Jacksonville Symphony: Courtney Lewis - Mahler, Ades & Ravel
Jacoby Symphony Hall at Times Union Ctr Perf Arts - Jacksonville, FL
Jun 11, 2020


Thu 7:05PM

Jacksonville Jumbo Shrimp vs. Rocket City Trash Pandas
121 Financial Ballpark - Jacksonville, FL
Jun 12, 2020


Fri 7:05PM

Jacksonville Jumbo Shrimp vs. Rocket City Trash Pandas
121 Financial Ballpark - Jacksonville, FL
www.FindTicketsFast.com Is Your World Wide Web Jacksonville Ticket Brokers Agency For Any Big Event That Put On In Jacksonville And The Surrounding Metro Area. We Sell Tickets To Events Held In Jacksonville So Find Tickets,LLC Is Called By Many To Be One Of The Ticket Brokers In Jacksonville. With Among The Greatest Current And Comprehensive Supply Of Event Tickets On The Internet For Jacksonville Events That Our Company Is [Listed|Shown|When Potential Customers Look Up Ticket Brokers Jacksonville. Our Agency Event Tickets Can Be Displayed By Amount And Section To Aid You In Buying The Exact Event Your Searching For Or Any Big Event, Counting Theater, Sports & Concerts, You Need To See In The Whole City And Immediate Metro Area Of Jacksonville.
When You Have Some Questions About Tickets On Our Ticket Broker Jacksonville Page, Or Anything About An Event Taking Place In Jacksonville Please Connect With Our Customer Service Center For Up To Date Data, And Basic Information About Your Purchase From The Ticket Brokers Jacksonville Webpage. Our Expert Representatives Will Assist You With Your Ticket Booking Over The Phone Or With A Few Clicks Of The Mouse You Can Order Your Tickets From Our Jacksonville Ticket Brokers Internet Page Over Our Encrypted Ticket Securing Program Using Current Security Software Which Is Just As Secure As Booking Straight From Ticket Brokers In Jacksonville That Work For An Agency.
Hot Current Events Links
Jacksonville Event Categories
In Addition To Receiving Information From Our Ticket Broker Jacksonville Event Page, Details Is Also Available From Our Guest Service Agents. We Can Provide You With Helpful Information About Seat Numbers, Venue Maps, Event Dates Plus Aid You Pick The Right Seats If Your Not Familiar With A Particular Venue That Is Carried By Jacksonville Ticket Agencies. As Jacksonville Ticket Brokers We Have A Huge Inventory Of Jacksonville Event Tickets Which Include Sold Out, Premium And Cheap Tickets That We Can Track down Tickets For Events In The City Area For Basically Anyone Looking To Book Tickets From A Ticket Brokers In Jacksonville Agent On The Internet Or Using The Phone. www.FindTicketsFast.com Is 1 Of The Main Ticket Brokers Jacksonville Event Agencies Online.
- Jacksonville Ticket Broker Ordering Information -
- 2020 Jacksonville Schedule Information -
- For More Cities And Events -

100% Buyer Guarantee

Customer Reviews
Wonderful Service!
Thank you for the great experience. We truly enjoyed the show. Thank you for making it all happen.
Will use again...
Great customer service + excellant prcing = very happy customer!