Event & Show Tickets
Pro Sport Tickets
College Sport Tickets
Helpful Pages
Secure Online Shopping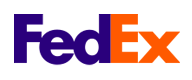 2017 Marathon Classic Tickets

EVENTS NEAR - Ashburn, VA
Date
Event
Venue
Thu Jun 29
8:00AM
Quicken Loans National - Thursday Competition
TPC At Avenel
Thu Jun 29
6:30PM
Megadeth, Meshuggah & Tesseract
The Fillmore Silver Spring
Thu Jun 29
7:30PM
The Sound Of Music
Kennedy Center Opera House
Thu Jun 29
7:30PM
Hedwig and the Angry Inch
Kennedy Center Eisenhower Theater
Thu Jun 29
8:00PM
Disney's The Little Mermaid
Wolf Trap
Thu Jun 29
8:00PM
Second City
Kennedy Center Theatre Lab
Fri Jun 30
8:00AM
Quicken Loans National - Friday Competition
TPC At Avenel
Fri Jun 30
7:30PM
The Sound Of Music
Kennedy Center Opera House
Fri Jun 30
7:30PM
Hedwig and the Angry Inch
Kennedy Center Eisenhower Theater
Fri Jun 30
8:00PM
Disney's The Little Mermaid
Wolf Trap
Fri Jun 30
8:00PM
Rumours - A Fleetwood Mac Tribute
The Fillmore Silver Spring
Fri Jun 30
8:00PM
Second City
Kennedy Center Theatre Lab
Fri Jun 30
9:00PM
National Symphony Orchestra: Ben Folds
Kennedy Center Concert Hall
Sat Jul 1
8:00AM
Quicken Loans National - Saturday Competition
TPC At Avenel
Sat Jul 1
1:30PM
The Sound Of Music
Kennedy Center Opera House
Sat Jul 1
1:30PM
Hedwig and the Angry Inch
Kennedy Center Eisenhower Theater
Sat Jul 1
2:00PM
Disney's The Little Mermaid
Wolf Trap
Sat Jul 1
6:00PM
Second City
Kennedy Center Theatre Lab
Sat Jul 1
7:30PM
The Sound Of Music
Kennedy Center Opera House
Sat Jul 1
7:30PM
Hedwig and the Angry Inch
Kennedy Center Eisenhower Theater
Sat Jul 1
8:00PM
Disney's The Little Mermaid
Wolf Trap
Sat Jul 1
8:00PM
Strangelove - Tribute To Depeche Mode
The Fillmore Silver Spring
Sat Jul 1
9:00PM
Second City
Kennedy Center Theatre Lab
Sun Jul 2
8:00AM
Quicken Loans National - Sunday Competition
TPC At Avenel
Sun Jul 2
1:30PM
The Sound Of Music
Kennedy Center Opera House
Sun Jul 2
1:30PM
Hedwig and the Angry Inch
Kennedy Center Eisenhower Theater
Sun Jul 2
2:00PM
Disney's The Little Mermaid
Wolf Trap
Sun Jul 2
3:00PM
Second City
Kennedy Center Theatre Lab
Sun Jul 2
6:00PM
Frederick Keys vs. Lynchburg Hillcats
Harry Groves Stadium
Sun Jul 2
7:00PM
Second City
Kennedy Center Theatre Lab
Sun Jul 2
7:30PM
The Sound Of Music
Kennedy Center Opera House
Sun Jul 2
7:30PM
Hedwig and the Angry Inch
Kennedy Center Eisenhower Theater
Mon Jul 3
7:30PM
John Mellencamp, Emmylou Harris & Carlene Carter
Wolf Trap
Mon Jul 3
8:00PM
Second City
Kennedy Center Theatre Lab
Mon Jul 3
8:00PM
Shy Glizzy & Will Tha Rapper
The Fillmore Silver Spring
Wed Jul 5
1:30PM
The Sound Of Music
Kennedy Center Opera House
Wed Jul 5
7:00PM
Tedeschi Trucks Band & The Wood Brothers
Wolf Trap
Wed Jul 5
7:30PM
The Sound Of Music
Kennedy Center Opera House
Wed Jul 5
8:00PM
Second City
Kennedy Center Theatre Lab
Thu Jul 6
7:30PM
The Sound Of Music
Kennedy Center Opera House
Thu Jul 6
8:00PM
Natalie Merchant
Wolf Trap
Thu Jul 6
8:00PM
Second City
Kennedy Center Theatre Lab
Fri Jul 7
7:30PM
The Sound Of Music
Kennedy Center Opera House
Fri Jul 7
8:00PM
Second City
Kennedy Center Theatre Lab
Fri Jul 7
8:30PM
National Symphony Orchesrtra: Emil De Cou - Harry Potter and The Sorcerers Stone
Wolf Trap
Sat Jul 8
1:30PM
The Sound Of Music
Kennedy Center Opera House
Sat Jul 8
6:00PM
Frederick Keys vs. Myrtle Beach Pelicans
Harry Groves Stadium
Sat Jul 8
6:00PM
Second City
Kennedy Center Theatre Lab
Sat Jul 8
6:30PM
Bobby Long
Jammin Java
Sat Jul 8
7:30PM
The Sound Of Music
Kennedy Center Opera House
Sat Jul 8
7:30PM
Studio Spotlight: Opera Scenes and Highlights
The Barns At Wolf Trap
Sat Jul 8
8:00PM
Art Garfunkel
Kennedy Center Concert Hall
Sat Jul 8
8:30PM
National Symphony Orchesrtra: Emil De Cou - Harry Potter and The Sorcerers Stone
Wolf Trap
Sat Jul 8
9:00PM
Second City
Kennedy Center Theatre Lab
Sun Jul 9
1:30PM
The Sound Of Music
Kennedy Center Opera House
Sun Jul 9
3:00PM
Second City
Kennedy Center Theatre Lab
Sun Jul 9
7:00PM
Second City
Kennedy Center Theatre Lab
Sun Jul 9
7:30PM
The Sound Of Music
Kennedy Center Opera House
Sun Jul 9
8:00PM
Neil Gaiman
Wolf Trap
Tue Jul 11
7:30PM
The Sound Of Music
Kennedy Center Opera House
Tue Jul 11
7:30PM
Cabaret
Kennedy Center Eisenhower Theater
Tue Jul 11
8:00PM
Second City
Kennedy Center Theatre Lab
Wed Jul 12
1:30PM
The Sound Of Music
Kennedy Center Opera House
Wed Jul 12
6:45PM
Incubus & Jimmy Eat World
Jiffy Lube Live
Wed Jul 12
7:30PM
The Sound Of Music
Kennedy Center Opera House
Wed Jul 12
7:30PM
Cabaret
Kennedy Center Eisenhower Theater
Wed Jul 12
8:00PM
Second City
Kennedy Center Theatre Lab
Thu Jul 13
7:30PM
The Sound Of Music
Kennedy Center Opera House
Thu Jul 13
7:30PM
Cabaret
Kennedy Center Eisenhower Theater
Thu Jul 13
7:30PM
Driftwood
Jammin Java
Thu Jul 13
8:00PM
Kehlani
The Fillmore Silver Spring
Thu Jul 13
8:00PM
Second City
Kennedy Center Theatre Lab
Fri Jul 14
7:30PM
The Sound Of Music
Kennedy Center Opera House
Fri Jul 14
7:30PM
Cabaret
Kennedy Center Eisenhower Theater
Fri Jul 14
8:00PM
Raekwon
The Fillmore Silver Spring
Fri Jul 14
8:00PM
The Cactus Blossoms
Jammin Java
Fri Jul 14
8:00PM
Second City
Kennedy Center Theatre Lab
Fri Jul 14
8:15PM
National Symphony Orchestra: Grant Gershon - Puccini's Tosca
Wolf Trap
Sat Jul 15
1:30PM
The Sound Of Music
Kennedy Center Opera House
Sat Jul 15
1:30PM
Cabaret
Kennedy Center Eisenhower Theater
Sat Jul 15
6:00PM
Second City
Kennedy Center Theatre Lab
Sat Jul 15
7:30PM
The Sound Of Music
Kennedy Center Opera House
Sat Jul 15
7:30PM
Cabaret
Kennedy Center Eisenhower Theater
Sat Jul 15
8:00PM
The Isley Brothers
Kennedy Center Concert Hall
Sat Jul 15
8:15PM
National Symphony Orchestra: Steven Reineke - The Tenors
Wolf Trap
Sat Jul 15
8:30PM
So Far Gone: Drake Night
The Fillmore Silver Spring
Sat Jul 15
9:00PM
Second City
Kennedy Center Theatre Lab
Sun Jul 16
1:30PM
The Sound Of Music
Kennedy Center Opera House
Sun Jul 16
1:30PM
Cabaret
Kennedy Center Eisenhower Theater
Sun Jul 16
3:00PM
Second City
Kennedy Center Theatre Lab
Sun Jul 16
7:00PM
Zac Brown Band
Jiffy Lube Live
Sun Jul 16
7:00PM
Second City
Kennedy Center Theatre Lab
Sun Jul 16
7:30PM
Cabaret
Kennedy Center Eisenhower Theater
Tue Jul 18
7:30PM
Cabaret
Kennedy Center Eisenhower Theater
Tue Jul 18
7:30PM
Rodgers & Hammerstein's The King and I
Kennedy Center Opera House
Tue Jul 18
8:00PM
Mamma Mia!
Wolf Trap
Tue Jul 18
8:00PM
Second City
Kennedy Center Theatre Lab
Wed Jul 19
7:30PM
Cabaret
Kennedy Center Eisenhower Theater
Wed Jul 19
7:30PM
Rodgers & Hammerstein's The King and I
Kennedy Center Opera House
Wed Jul 19
7:30PM
Rod Stewart & Cyndi Lauper
Jiffy Lube Live
Wed Jul 19
8:00PM
Mamma Mia!
Wolf Trap
Wed Jul 19
8:00PM
Second City
Kennedy Center Theatre Lab
Thu Jul 20
7:30PM
Cabaret
Kennedy Center Eisenhower Theater
Thu Jul 20
7:30PM
Rodgers & Hammerstein's The King and I
Kennedy Center Opera House
Thu Jul 20
8:00PM
The Moody Blues
Wolf Trap
Thu Jul 20
8:00PM
Hillsong Young and Free
The Fillmore Silver Spring
Thu Jul 20
8:00PM
Second City
Kennedy Center Theatre Lab
Thu Jul 20
8:00PM
National Symphony Orchestra Pops: Jane Krakowski & Tituss Burgess
Kennedy Center Concert Hall
Fri Jul 21
7:00PM
OneRepublic, Fitz and The Tantrums & James Arthur
Jiffy Lube Live
Fri Jul 21
7:00PM
Frederick Keys vs. Wilmington Blue Rocks
Harry Groves Stadium
Fri Jul 21
7:00PM
Aquabats
The Fillmore Silver Spring
Fri Jul 21
7:00PM
Puddles Pity Party
Kennedy Center Family Theater
Fri Jul 21
7:30PM
Cabaret
Kennedy Center Eisenhower Theater
Fri Jul 21
7:30PM
Rodgers & Hammerstein's The King and I
Kennedy Center Opera House
Fri Jul 21
7:30PM
Toby Lightman
Jammin Java
Fri Jul 21
8:00PM
PJ Harvey
Wolf Trap
Fri Jul 21
8:00PM
Second City
Kennedy Center Theatre Lab
Fri Jul 21
8:00PM
The Daily Show Correspondents Stand-Up Tour
Kennedy Center Concert Hall
Fri Jul 21
10:00PM
Puddles Pity Party
Kennedy Center Family Theater
Sat Jul 22
1:30PM
Cabaret
Kennedy Center Eisenhower Theater
Sat Jul 22
1:30PM
Rodgers & Hammerstein's The King and I
Kennedy Center Opera House
Sat Jul 22
6:00PM
Second City
Kennedy Center Theatre Lab
Sat Jul 22
7:00PM
Chris Stapleton, Anderson East & Brent Cobb
Jiffy Lube Live
Sat Jul 22
7:00PM
Louie Anderson
Kennedy Center Family Theater
Sat Jul 22
7:30PM
Cabaret
Kennedy Center Eisenhower Theater
Sat Jul 22
7:30PM
Rodgers & Hammerstein's The King and I
Kennedy Center Opera House
Sat Jul 22
7:30PM
Joe Grushecky And The Houserockers
Jammin Java
Sat Jul 22
8:30PM
The Legend Of Zelda: Symphony Of The Goddesses
Wolf Trap
Sat Jul 22
9:00PM
Second City
Kennedy Center Theatre Lab
Sun Jul 23
1:30PM
Rodgers & Hammerstein's The King and I
Kennedy Center Opera House
Sun Jul 23
2:00PM
Cabaret
Kennedy Center Eisenhower Theater
Sun Jul 23
3:00PM
Second City
Kennedy Center Theatre Lab
Sun Jul 23
6:30PM
Rebelution, Nahko and Medicine For The People & Collie Buddz
Wolf Trap
Sun Jul 23
7:00PM
Second City
Kennedy Center Theatre Lab
Sun Jul 23
7:30PM
Rodgers & Hammerstein's The King and I
Kennedy Center Opera House
Sun Jul 23
8:00PM
Cabaret
Kennedy Center Eisenhower Theater
Mon Jul 24
7:30PM
Cabaret
Kennedy Center Eisenhower Theater
Mon Jul 24
7:30PM
Rodgers & Hammerstein's The King and I
Kennedy Center Opera House
Mon Jul 24
8:00PM
311 & New Politics
The Fillmore Silver Spring
Tue Jul 25
7:00PM
Foreigner, Cheap Trick & Jason Bonham's Led Zeppelin Experience
Jiffy Lube Live
Tue Jul 25
7:30PM
Cabaret
Kennedy Center Eisenhower Theater
Tue Jul 25
7:30PM
Rodgers & Hammerstein's The King and I
Kennedy Center Opera House
Tue Jul 25
8:00PM
Diana Ross
Wolf Trap
Tue Jul 25
8:00PM
311 & New Politics
The Fillmore Silver Spring
Tue Jul 25
8:00PM
Second City
Kennedy Center Theatre Lab
Wed Jul 26
7:30PM
Cabaret
Kennedy Center Eisenhower Theater
Wed Jul 26
7:30PM
Rodgers & Hammerstein's The King and I
Kennedy Center Opera House
Wed Jul 26
8:00PM
Regina Spektor & Ben Folds
Wolf Trap
Wed Jul 26
8:00PM
Second City
Kennedy Center Theatre Lab
Thu Jul 27
7:30PM
Cabaret
Kennedy Center Eisenhower Theater
Thu Jul 27
7:30PM
Rodgers & Hammerstein's The King and I
Kennedy Center Opera House
Thu Jul 27
8:00PM
Second City
Kennedy Center Theatre Lab
Fri Jul 28
7:30PM
Cabaret
Kennedy Center Eisenhower Theater
Fri Jul 28
7:30PM
Rodgers & Hammerstein's The King and I
Kennedy Center Opera House
Fri Jul 28
8:00PM
Second City
Kennedy Center Theatre Lab
Fri Jul 28
8:15PM
National Symphony Orchestra: Gianandrea Noseda - Carmina Burana
Wolf Trap
Sat Jul 29
10:00AM
Citi Open Tennis Tournament - Session 1: Qualifying Round
Fitzgerald Tennis Center
Sat Jul 29
1:30PM
Cabaret
Kennedy Center Eisenhower Theater
Sat Jul 29
1:30PM
Rodgers & Hammerstein's The King and I
Kennedy Center Opera House
Sat Jul 29
6:00PM
Second City
Kennedy Center Theatre Lab
Sat Jul 29
7:30PM
Cabaret
Kennedy Center Eisenhower Theater
Sat Jul 29
7:30PM
Rodgers & Hammerstein's The King and I
Kennedy Center Opera House
Sat Jul 29
7:30PM
Chicago - The Band
Jiffy Lube Live
Sat Jul 29
8:00PM
Aretha Franklin
Wolf Trap
Sat Jul 29
9:00PM
Second City
Kennedy Center Theatre Lab
Sun Jul 30
10:00AM
Citi Open Tennis Tournament - Session 2: Qualifying Round
Fitzgerald Tennis Center
Sun Jul 30
1:30PM
Cabaret
Kennedy Center Eisenhower Theater
Sun Jul 30
1:30PM
Rodgers & Hammerstein's The King and I
Kennedy Center Opera House
Sun Jul 30
3:00PM
Second City
Kennedy Center Theatre Lab
Sun Jul 30
7:00PM
Second City
Kennedy Center Theatre Lab
Sun Jul 30
7:30PM
Cabaret
Kennedy Center Eisenhower Theater
Sun Jul 30
7:30PM
Rodgers & Hammerstein's The King and I
Kennedy Center Opera House
Sun Jul 30
7:30PM
Boston - The Band & Joan Jett and The Blackhearts
Jiffy Lube Live
Sun Jul 30
8:00PM
George Thorogood and The Destroyers & .38 Special
Wolf Trap
Sun Jul 30
8:00PM
BJ The Chicago Kid
The Fillmore Silver Spring
Mon Jul 31
2:00PM
Citi Open Tennis Tournament - Session 3: Main Draw
Fitzgerald Tennis Center
Mon Jul 31
8:00PM
Gillian Welch
Kennedy Center Concert Hall
Mon Jul 31
8:00PM
Rich Homie Quan
The Fillmore Silver Spring
Tue Aug 1
2:00PM
Citi Open Tennis Tournament - Session 4: Main Draw
Fitzgerald Tennis Center
Tue Aug 1
7:30PM
Cabaret
Kennedy Center Eisenhower Theater
Tue Aug 1
7:30PM
Rodgers & Hammerstein's The King and I
Kennedy Center Opera House
Tue Aug 1
8:00PM
Nashville In Concert
Wolf Trap
Tue Aug 1
8:00PM
Second City
Kennedy Center Theatre Lab
Wed Aug 2
2:00PM
Citi Open Tennis Tournament - Session 5: Main Draw
Fitzgerald Tennis Center
Wed Aug 2
6:45PM
Linkin Park & Machine Gun Kelly
Jiffy Lube Live
Wed Aug 2
7:30PM
Cabaret
Kennedy Center Eisenhower Theater
Wed Aug 2
7:30PM
Rodgers & Hammerstein's The King and I
Kennedy Center Opera House
Wed Aug 2
8:00PM
Punch Brothers
Wolf Trap
Wed Aug 2
8:00PM
Second City
Kennedy Center Theatre Lab
Thu Aug 3
2:00PM
Citi Open Tennis Tournament - Session 6: Main Draw
Fitzgerald Tennis Center
Thu Aug 3
7:30PM
Cabaret
Kennedy Center Eisenhower Theater
Thu Aug 3
7:30PM
Rodgers & Hammerstein's The King and I
Kennedy Center Opera House
Thu Aug 3
7:30PM
Blondie & Garbage
Wolf Trap
Thu Aug 3
7:30PM
The Sweet Remains
Jammin Java
Thu Aug 3
8:00PM
Second City
Kennedy Center Theatre Lab
Fri Aug 4
1:00PM
Citi Open Tennis Tournament - Session 7: Quarterfinals
Fitzgerald Tennis Center
Fri Aug 4
7:00PM
Citi Open Tennis Tournament - Session 8: Quarterfinals
Fitzgerald Tennis Center
Fri Aug 4
7:30PM
Cabaret
Kennedy Center Eisenhower Theater
Fri Aug 4
7:30PM
Rodgers & Hammerstein's The King and I
Kennedy Center Opera House
Fri Aug 4
8:00PM
Sonu Nigam & Atif Aslam
EagleBank Arena
Fri Aug 4
8:00PM
Jerry Garcia Birthday Bash
Jammin Java
Fri Aug 4
8:00PM
Khalid
The Fillmore Silver Spring
Fri Aug 4
8:30PM
National Symphony Orchestra: La La Land in Concert
Wolf Trap
Sat Aug 5
12:00PM
Citi Open Tennis Tournament - Session 9: Semifinals
Fitzgerald Tennis Center
Sat Aug 5
1:30PM
Cabaret
Kennedy Center Eisenhower Theater
Sat Aug 5
1:30PM
Rodgers & Hammerstein's The King and I
Kennedy Center Opera House
Sat Aug 5
6:00PM
Second City
Kennedy Center Theatre Lab
Sat Aug 5
7:00PM
Florida Georgia Line, Nelly & Chris Lane
Jiffy Lube Live
Sat Aug 5
7:00PM
Citi Open Tennis Tournament - Session 10: Semifinals
Fitzgerald Tennis Center
Sat Aug 5
7:00PM
George Lopez
Kennedy Center Concert Hall
Sat Aug 5
7:30PM
Cabaret
Kennedy Center Eisenhower Theater
Sat Aug 5
7:30PM
Rodgers & Hammerstein's The King and I
Kennedy Center Opera House
Sat Aug 5
8:00PM
Khalid
The Fillmore Silver Spring
Sat Aug 5
8:30PM
National Symphony Orchestra: Emil De Cou - Jurassic Park In Concert
Wolf Trap
Sat Aug 5
9:00PM
Second City
Kennedy Center Theatre Lab
Sat Aug 5
9:30PM
George Lopez
Kennedy Center Concert Hall
Sun Aug 6
1:30PM
Cabaret
Kennedy Center Eisenhower Theater
Sun Aug 6
1:30PM
Rodgers & Hammerstein's The King and I
Kennedy Center Opera House
Sun Aug 6
3:00PM
Second City
Kennedy Center Theatre Lab
Sun Aug 6
7:00PM
Citi Open Tennis Tournament - Session 11: Finals
Fitzgerald Tennis Center
Sun Aug 6
7:00PM
Second City
Kennedy Center Theatre Lab
Sun Aug 6
7:30PM
Cabaret
Kennedy Center Eisenhower Theater
Sun Aug 6
7:30PM
Rodgers & Hammerstein's The King and I
Kennedy Center Opera House
Sun Aug 6
7:30PM
Chick Corea Elektric Band & Bela Fleck and The Flecktones
Wolf Trap
Sun Aug 6
7:30PM
Greg Howe Power Trio
Jammin Java
Tue Aug 8
7:30PM
Rodgers & Hammerstein's The King and I
Kennedy Center Opera House
Tue Aug 8
7:30PM
Goo Goo Dolls & Phillip Phillips
Wolf Trap
Tue Aug 8
8:00PM
Herbie Hancock
Kennedy Center Concert Hall
Tue Aug 8
8:00PM
August Alsina
The Fillmore Silver Spring
Tue Aug 8
8:00PM
Second City
Kennedy Center Theatre Lab
Wed Aug 9
7:00PM
D.R.I.
The Pinch
Wed Aug 9
7:30PM
Rodgers & Hammerstein's The King and I
Kennedy Center Opera House
Wed Aug 9
7:30PM
Nathan Angelo
Jammin Java
Wed Aug 9
8:00PM
Asian Youth Orchestra: Sarah Chang
Wolf Trap
Wed Aug 9
8:00PM
Second City
Kennedy Center Theatre Lab
Wed Aug 9
8:00PM
Playboi Carti
The Fillmore Silver Spring
Thu Aug 10
7:30PM
Rodgers & Hammerstein's The King and I
Kennedy Center Opera House
Thu Aug 10
7:30PM
Dashboard Confessional & The All American Rejects
Wolf Trap
Thu Aug 10
8:00PM
Second City
Kennedy Center Theatre Lab
Fri Aug 11
7:00PM
Frederick Keys vs. Potomac Nationals
Harry Groves Stadium
Fri Aug 11
7:30PM
Rodgers & Hammerstein's The King and I
Kennedy Center Opera House
Fri Aug 11
8:00PM
Lyle Lovett And His Large Band
Wolf Trap
Fri Aug 11
8:00PM
Wild Child - A Tribute To The Doors
The Fillmore Silver Spring
Fri Aug 11
8:00PM
The Nighthawks
Jammin Java
Fri Aug 11
8:00PM
Second City
Kennedy Center Theatre Lab
Sat Aug 12
1:30PM
Rodgers & Hammerstein's The King and I
Kennedy Center Opera House
Sat Aug 12
6:00PM
Second City
Kennedy Center Theatre Lab
Sat Aug 12
7:30PM
Rodgers & Hammerstein's The King and I
Kennedy Center Opera House
Sat Aug 12
7:30PM
Dan Navarro
Jammin Java
Sat Aug 12
8:00PM
Mary Chapin Carpenter & Lucinda Williams
Wolf Trap
Sat Aug 12
9:00PM
The Magpie Salute
The Fillmore Silver Spring
Sat Aug 12
9:00PM
Second City
Kennedy Center Theatre Lab
Sun Aug 13
1:30PM
Rodgers & Hammerstein's The King and I
Kennedy Center Opera House
Sun Aug 13
3:00PM
Second City
Kennedy Center Theatre Lab
Sun Aug 13
7:00PM
United We Rock Tour: Styx, REO Speedwagon & Don Felder
Jiffy Lube Live
Sun Aug 13
7:00PM
Gloria Trevi & Alejandra Guzman
EagleBank Arena
Sun Aug 13
7:00PM
Second City
Kennedy Center Theatre Lab
Sun Aug 13
7:30PM
Rodgers & Hammerstein's The King and I
Kennedy Center Opera House
Sun Aug 13
7:30PM
Lifehouse & Switchfoot
Wolf Trap
Sun Aug 13
7:30PM
Social Distortion
The Fillmore Silver Spring
Tue Aug 15
7:30PM
Rodgers & Hammerstein's The King and I
Kennedy Center Opera House
Tue Aug 15
8:00PM
Pilobolus
Wolf Trap
Tue Aug 15
8:00PM
Tesla
The Fillmore Silver Spring
Wed Aug 16
7:30PM
Rodgers & Hammerstein's The King and I
Kennedy Center Opera House
Wed Aug 16
7:30PM
Cirque du Soleil - Ovo
EagleBank Arena
Thu Aug 17
7:30PM
Rodgers & Hammerstein's The King and I
Kennedy Center Opera House
Thu Aug 17
7:30PM
Cirque du Soleil - Ovo
EagleBank Arena
Fri Aug 18
7:30PM
Rodgers & Hammerstein's The King and I
Kennedy Center Opera House
Fri Aug 18
7:30PM
Cirque du Soleil - Ovo
EagleBank Arena
Fri Aug 18
8:00PM
Maze and Frankie Beverly & The O'Jays
Wolf Trap
Sat Aug 19
1:30PM
Rodgers & Hammerstein's The King and I
Kennedy Center Opera House
Sat Aug 19
4:00PM
Cirque du Soleil - Ovo
EagleBank Arena
Sat Aug 19
7:30PM
Rodgers & Hammerstein's The King and I
Kennedy Center Opera House
Sat Aug 19
7:30PM
A Bandhouse Gigs Tribute to the British Invasion Part 2
The Fillmore Silver Spring
Sat Aug 19
7:30PM
Cirque du Soleil - Ovo
EagleBank Arena
Sat Aug 19
8:00PM
David Sedaris
Wolf Trap
Sun Aug 20
1:30PM
Rodgers & Hammerstein's The King and I
Kennedy Center Opera House
Sun Aug 20
1:30PM
Cirque du Soleil - Ovo
EagleBank Arena
Sun Aug 20
3:00PM
The Beach Boys
Wolf Trap
Sun Aug 20
5:00PM
Cirque du Soleil - Ovo
EagleBank Arena
Sun Aug 20
7:30PM
Rodgers & Hammerstein's The King and I
Kennedy Center Opera House
Tue Aug 22
8:00PM
Kenny Loggins
Wolf Trap
Wed Aug 23
6:30PM
Deep Purple & Alice Cooper
Jiffy Lube Live
Wed Aug 23
7:30PM
Stu Larsen
Jammin Java
Wed Aug 23
8:00PM
War - Band & Los Lonely Boys
Wolf Trap
Fri Aug 25
7:00PM
John Mayer
Jiffy Lube Live
Fri Aug 25
8:00PM
Chris Isaak
Wolf Trap
Sat Aug 26
7:30PM
Jason Aldean, Chris Young & Kane Brown
Jiffy Lube Live
Sat Aug 26
8:00PM
Nicky Jam & Plan B
EagleBank Arena
Tue Aug 29
8:00PM
Shear Madness
Kennedy Center Theatre Lab
Wed Aug 30
8:00PM
Michael Bolton, Dave Koz & Larry Graham
Wolf Trap
Wed Aug 30
8:00PM
Shear Madness
Kennedy Center Theatre Lab
Thu Aug 31
8:00PM
Il Divo
Wolf Trap
Thu Aug 31
8:00PM
Shear Madness
Kennedy Center Theatre Lab
Fri Sep 1
8:00PM
The Ambassador: Jimi Hendrix Anniversary and Birthday Tribute
Wolf Trap
Fri Sep 1
8:00PM
The Band Battle
Jammin Java
Fri Sep 1
8:00PM
Shear Madness
Kennedy Center Theatre Lab
Sat Sep 2
6:00PM
Frederick Keys vs. Potomac Nationals
Harry Groves Stadium
Sat Sep 2
6:00PM
Shear Madness
Kennedy Center Theatre Lab
Sat Sep 2
7:30PM
Bryson Tiller
Wolf Trap
Sat Sep 2
9:00PM
Shear Madness
Kennedy Center Theatre Lab
Sun Sep 3
3:00PM
Shear Madness
Kennedy Center Theatre Lab
Sun Sep 3
6:45PM
Matchbox Twenty & Counting Crows
Jiffy Lube Live
Sun Sep 3
7:00PM
I Love The 90s: TLC, Kid N Play, Montell Jordan, Rob Base, C&C Music Factory & Snap
Wolf Trap
Sun Sep 3
7:00PM
Shear Madness
Kennedy Center Theatre Lab
Tue Sep 5
7:30PM
Sting
Wolf Trap
Tue Sep 5
8:00PM
Shear Madness
Kennedy Center Theatre Lab
Wed Sep 6
7:30PM
Sting
Wolf Trap
Wed Sep 6
8:00PM
Shear Madness
Kennedy Center Theatre Lab
Thu Sep 7
7:30PM
Sting
Wolf Trap
Thu Sep 7
7:30PM
Satisfaction International Rolling Stones Show
Jammin Java
Thu Sep 7
8:00PM
Shear Madness
Kennedy Center Theatre Lab
Fri Sep 8
7:00PM
Trevor Noah
Kennedy Center Concert Hall
Fri Sep 8
8:00PM
London Calling
Jammin Java
Fri Sep 8
8:00PM
Shear Madness
Kennedy Center Theatre Lab
Fri Sep 8
8:00PM
Marco Antonio Solis
EagleBank Arena
Fri Sep 8
9:30PM
Trevor Noah
Kennedy Center Concert Hall
Sat Sep 9
6:00PM
Shear Madness
Kennedy Center Theatre Lab
Sat Sep 9
7:00PM
Brad Paisley, Dustin Lynch, Chase Bryant & Lindsay Ell
Jiffy Lube Live
Sat Sep 9
7:00PM
Trevor Noah
Kennedy Center Concert Hall
Sat Sep 9
7:00PM
Washington National Opera: Aida
Kennedy Center Opera House
Sat Sep 9
8:00PM
Gustavo Dudamel & National Youth Orchestra of Venezuela
Wolf Trap
Sat Sep 9
8:00PM
2 Chainz
The Fillmore Silver Spring
Sat Sep 9
9:00PM
Shear Madness
Kennedy Center Theatre Lab
Sun Sep 10
2:00PM
Washington National Opera: Aida
Kennedy Center Opera House
Sun Sep 10
3:00PM
Shear Madness
Kennedy Center Theatre Lab
Sun Sep 10
7:00PM
Shear Madness
Kennedy Center Theatre Lab
Sun Sep 10
8:00PM
Rick Springfield & Richard Marx
Wolf Trap
Tue Sep 12
8:00PM
2Cellos
Wolf Trap
Tue Sep 12
8:00PM
Shear Madness
Kennedy Center Theatre Lab
Wed Sep 13
7:30PM
Washington National Opera: Aida
Kennedy Center Opera House
Wed Sep 13
8:00PM
Yes
Wolf Trap
Wed Sep 13
8:00PM
Shear Madness
Kennedy Center Theatre Lab
Thu Sep 14
7:00PM
Boyce Avenue
The Fillmore Silver Spring
Thu Sep 14
8:00PM
Steve Martin & Martin Short
Wolf Trap
Thu Sep 14
8:00PM
J Balvin
EagleBank Arena
Thu Sep 14
8:00PM
Shear Madness
Kennedy Center Theatre Lab
Fri Sep 15
7:00PM
Lauryn Hill & Nas
Jiffy Lube Live
Fri Sep 15
7:30PM
Washington National Opera: Aida
Kennedy Center Opera House
Fri Sep 15
8:00PM
Steve Martin & Martin Short
Wolf Trap
Fri Sep 15
8:00PM
Shear Madness
Kennedy Center Theatre Lab
Fri Sep 15
8:00PM
Frankie Moreno & National Symphony Orchestra
Kennedy Center Concert Hall
Sat Sep 16
6:00PM
Shear Madness
Kennedy Center Theatre Lab
Sat Sep 16
6:30PM
Shenandoah Run
Jammin Java
Sat Sep 16
7:00PM
Sam Hunt, Maren Morris & Chris Janson
Jiffy Lube Live
Sat Sep 16
7:00PM
Washington National Opera: Aida
Kennedy Center Opera House
Sat Sep 16
8:00PM
Gipsy Kings
Wolf Trap
Sat Sep 16
8:00PM
Frankie Moreno & National Symphony Orchestra
Kennedy Center Concert Hall
Sat Sep 16
9:00PM
Shear Madness
Kennedy Center Theatre Lab
Sun Sep 17
2:00PM
Washington National Opera: Aida
Kennedy Center Opera House
FindTicketsFast.com is your online source for all your 2017 Marathon Classic Tickets for any of the 2017 Marathon Classic Golf Tournaments that take place the United States no matter which state. We have one of the most up to date and comprehensive list of Marathon Classic tickets 2017 date bases on the internet. Our Golf tickets can be sorted by price, or section to help you find the exact 2017 Marathon Classic Golf tickets you are looking for and for any future Marathon Classic PGA Tournament that you would want to attend.
If you have any questions about a specific 2017 Marathon Classic Golf Tournament Schedule or you have questions about our Marathon Classic 2017 tickets please call our customer service dept. for up to date information, and general information about your specific Marathon Classic Golf Tickets purchase. Our knowledgeable staff can assist you with your ticket purchase over the phone or with a few clicks of the mouse you can order any of our Marathon Classic Tickets 2017 over our secure ticket purchasing network using Verisign.
PGA Golf Events Links
2017 Marathon Classic Golf Schedule information is also available from our customer service dept. We can supply you will helpful information about seat # 's , venue maps, and all the 2017 Marathon Classic Golf Tournament dates as well as help you pick out the right seats if you are not familiar with a particular arena or venue. We office such as large selection of 2017 Marathon Classic Golf Tickets which include premium , and sold out PGA Golf tickets that we can usually find Marathon Classic Golf tickets for almost everyone. We carry both Marathon Classic Badges as well as practice round tickets. All you have to do is follow the link of the Marathon Classic Golf category that you would like to see and you will be taken to that Marathon Classic golf Tickets 2017 page. From there you can look up tickets and schedules for the entire list of PGA golf and Marathon Classic Golf by dates for the different Marathon Classic Golf Tournament in the United State, Canada, and worldwide. FindTicketsFast.com Is One Of The Number One Providers For 2017 Marathon Classic Tickets On The Internet.
- Marathon Classic Ordering Information -
- 2017 Marathon Classic Schedules Information -
- For More PGA Golf Tickets And Events -
100% Buyer Guarantee

Customer Reviews
Wonderful Service!
Thank you for the great experience. We truly enjoyed the show. Thank you for making it all happen.
Will use again...
Great customer service + excellant prcing = very happy customer!